Try this Pulled Pork Slider recipe, paired with a delicious Chardonnay.
Back in April, I attended a wonderful blogger event hosted by Massive Sway. It was a Mini Blogger Bootcamp, where we learned tips to better blogging and networked with other local bloggers. We also got to experience an incredible wine tasting and food pairing, complete with four Mirassou wines and three small food plates. Mirassou Winery is a sixth-generation, family-owned winery located in California. Check out my Espresso Rubbed Steak and Mirassou Cabernet Sauvignon pairing. 
For about 5 years, I was a pescatarian (vegetarian who eats seafood). When I began to incorporate meat into my diet, I was so excited to try dishes that I had never prepared previously. Growing up, we would eat pork chops, ham, and bacon, but my family did not prepare large pieces of pork. What I have learned about preparing meat, whether it is pork, beef, or poultry, is that it either likes to be cooked quickly (like fried chicken or a grilled steak) or slowly (like beef stew or pork carnitas). This pulled pork recipe is a slow-cooked recipe that can be prepared in a covered baking dish.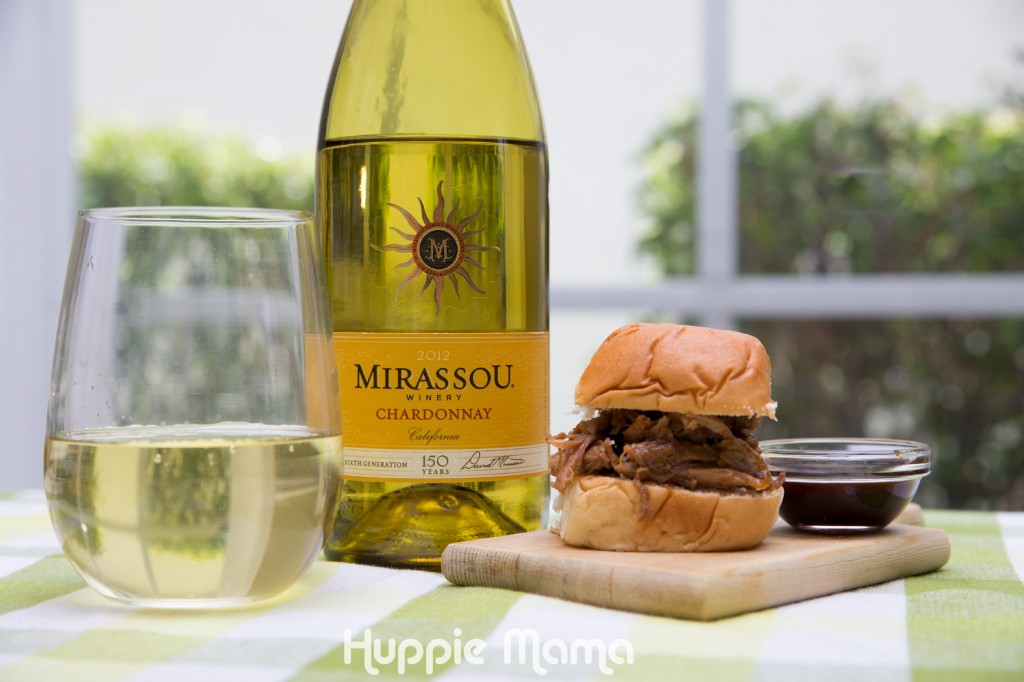 Pulled pork is a staple at any Southern barbecue, but it doesn't have to be a casual dish. It can be served as part of a tasting menu with dishes like jazzed up mac and cheese and my favorite collard greens recipe.
While I generally prefer red wine, these pulled pork sliders with homemade barbecue sauce paired perfectly with Mirassou Chardonnay. Mirassou Chardonnay exhibits aromas and flavors of fruits such as peach, nectarine, and pineapple. The barbecue sauce recipe below has just the right balance of sweet and savory, with maple syrup, molasses, and smoky paprika, all flavors that pair nicely with stone fruits and tropical fruits.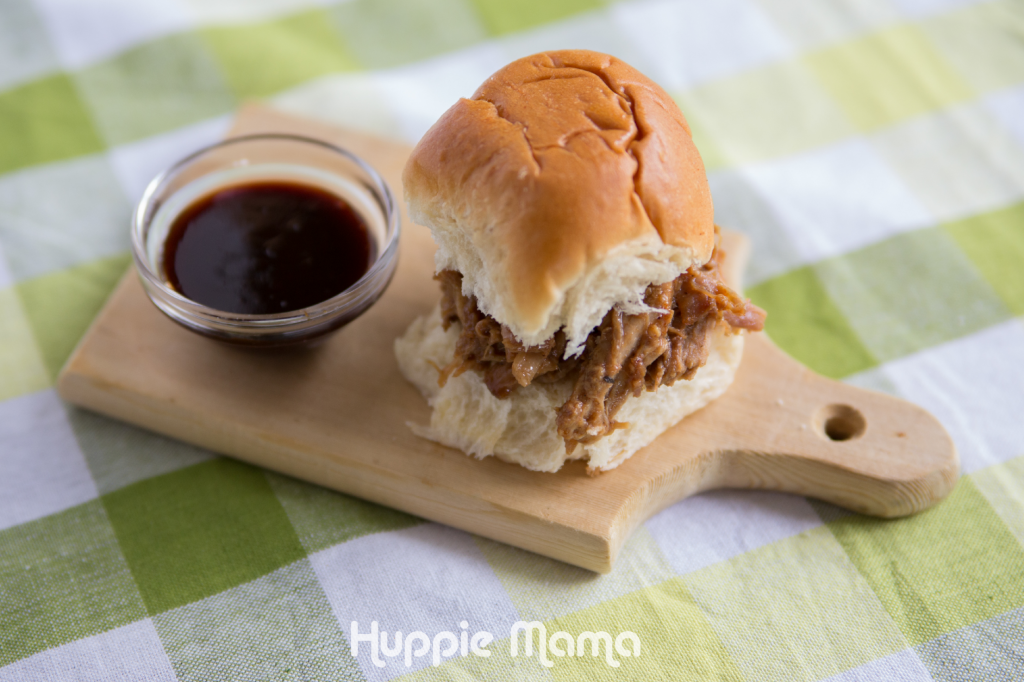 Ingredients:
Pork:
5 pound piece of pork (shoulder or picnic cut)
1/2 cup brown sugar
1 T salt
2 t black pepper
2 t garlic powder
1 t dried thyme
1 t cumin
1 t smoked paprika
1 t onion powder
Barbecue Sauce:
3/4 ketchup
1/2 cup brown sugar
1/2 cup maple syrup
1/4 cup apple cider vinegar
1/4 cup molasses
1 t salt
1 t pepper
1 t smoked paprika
1 t onion powder
1 t garlic powder
Directions to make the pork:
Step 1 – Combine all of the ingredients in the rub. Massage rub into the pork, place in a covered dish, and refrigerate about 4 – 6 hours (or overnight).
Step 2 – Preheat the oven to 400 degrees. Place the pork, covered, in the oven for 2.5 hours.
Step 3 – Remove from oven and allow to cool. Using two forks, shred pork into small pieces. Add all of the pan drippings back into the pork for moisture and flavor. Some of the barbecue sauce can be tossed with the pulled pork, with extra on the side to dip.
This recipe makes enough for 24 sliders.
Directions to make the barbecue sauce:
Combine all ingredients in a sauce pan. Simmer about 30 minutes until sauce thickens and cool to room temperature. Can be stored in the fridge for several days.