Florida summers bring one of two things: sunny days for playing outside or rainy days for playing indoors. I planned my Keurig Brew Over Ice Party to be an outdoor picnic, but I accidentally chose one of those rainy days. Well, when life hands you lemons…make Snapple Brew Over Ice Lemon Iced Tea indoors instead! I hosted an indoor picnic for seven of my friends and their children this past weekend. We sampled Keurig's new line of Brew Over Ice products, including Snapple Iced Teas in Raspberry, Peach, and Lemon.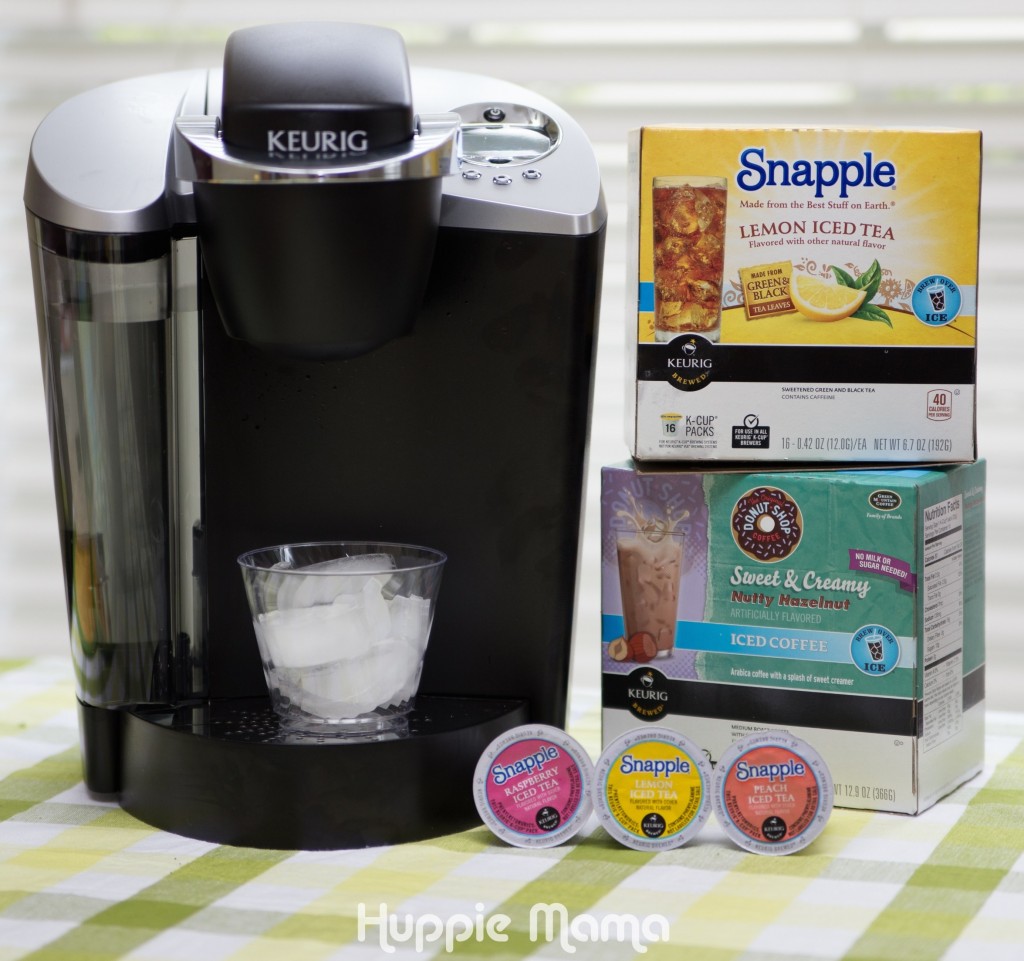 To demonstrate how easy these K-cups are to prepare, I gave each guest the opportunity to make his/her own Brew Over Ice beverage! Begin by plugging in your Keurig, turning on the power, filling up the water reservoir, and waiting for the ready signal.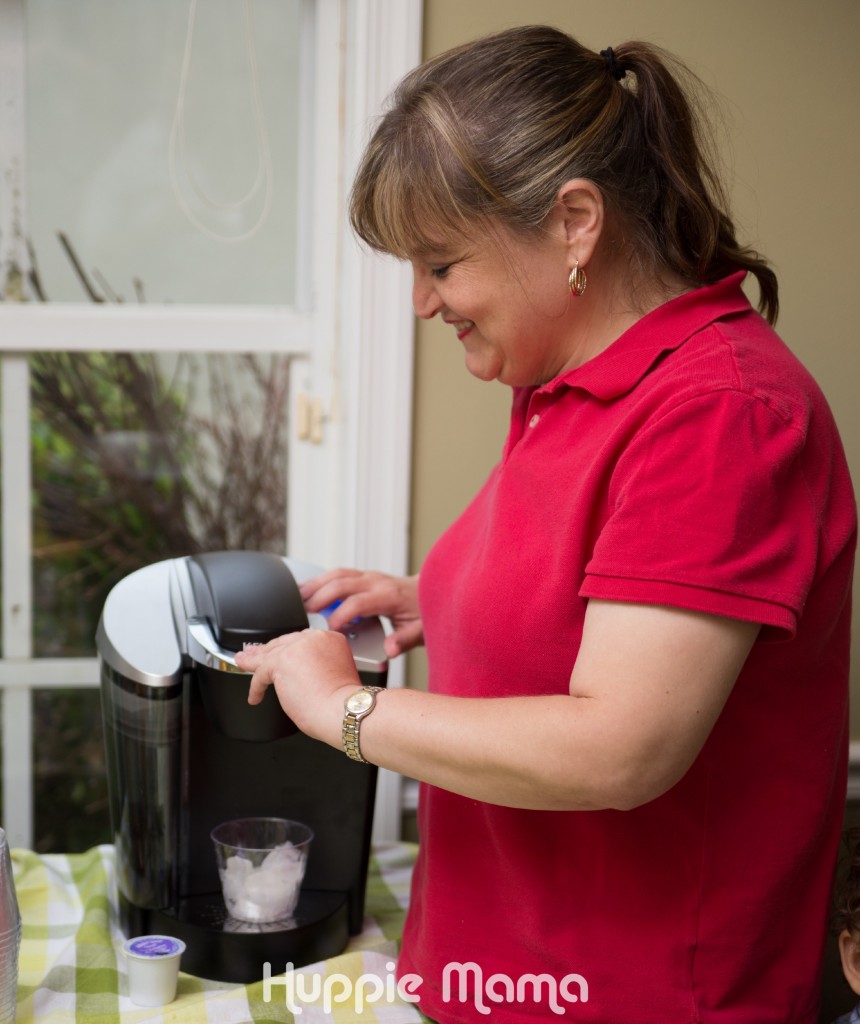 Place your Brew Over Ice K-cup in the brewer. For safety, use a plastic cup filled with ice. Select the smallest cup setting when brewing your drink since the ice will melt from the hot liquid.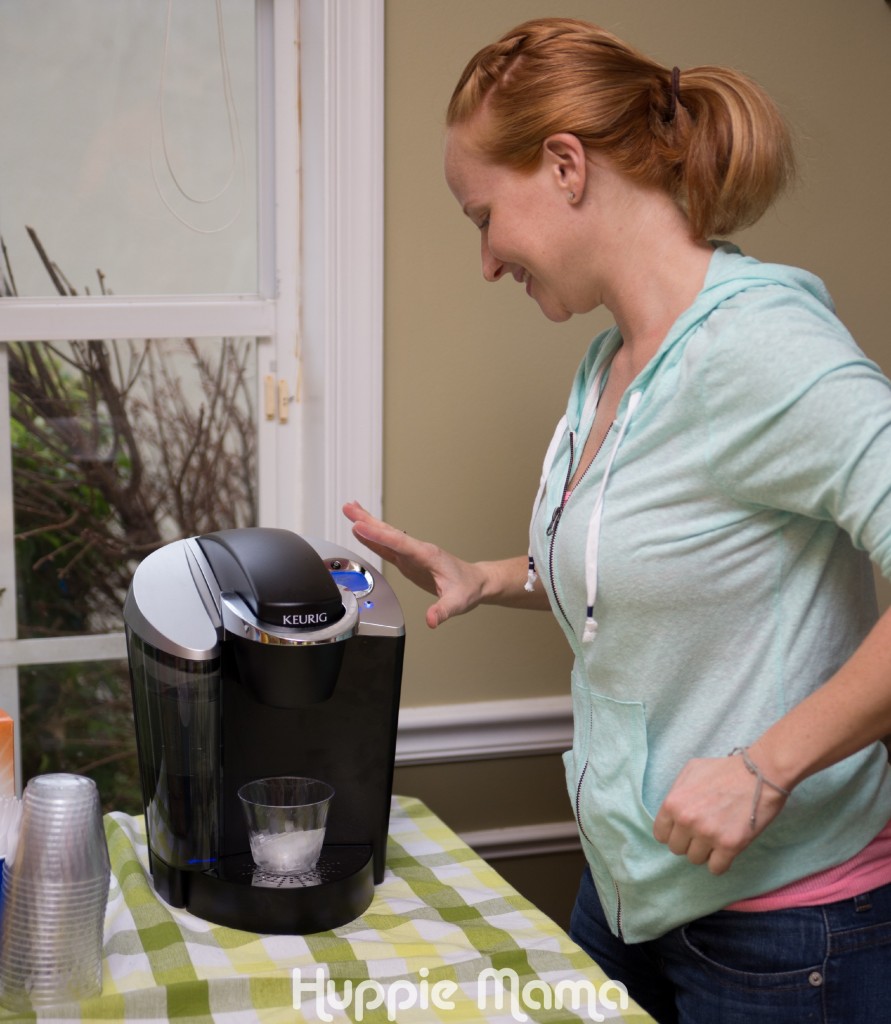 In just moments, your Brew Over Ice beverage will be begin to brew. It takes just a few seconds to complete. Remember to allow the drink to cool completely, especially before serving to children.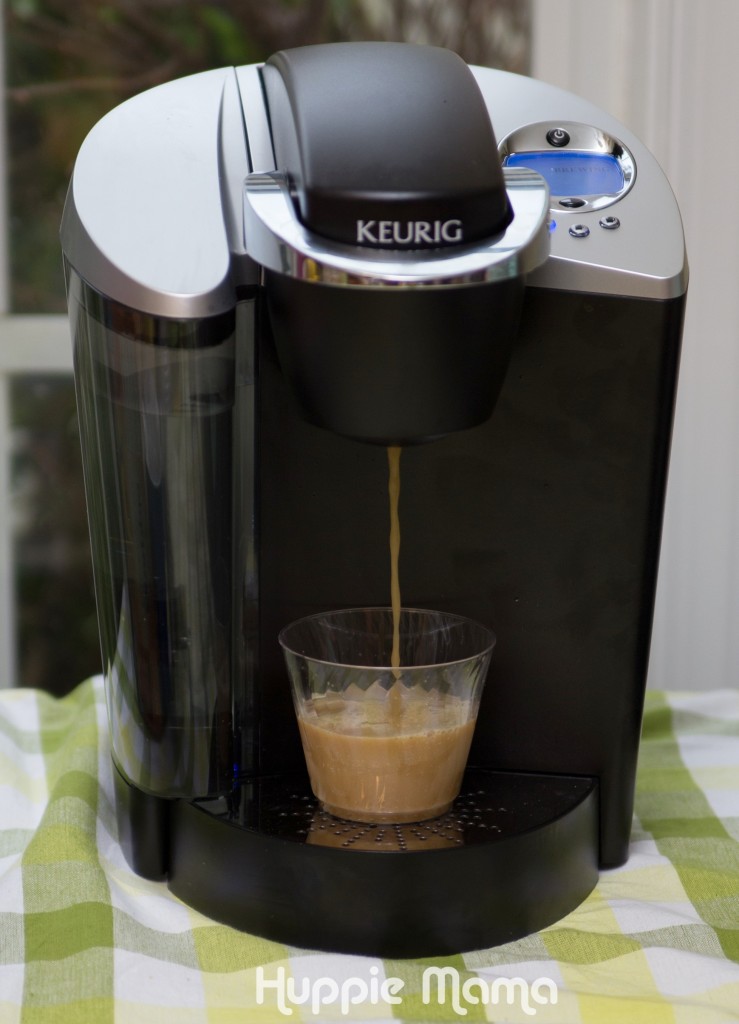 The results? A yummy chilled beverage, perfect for the summer, prepared at home for a fraction of the cost of coffee shop and restaurant prices! The adults enjoyed the iced tea and iced coffee drinks while the kids loved the natural lemonade!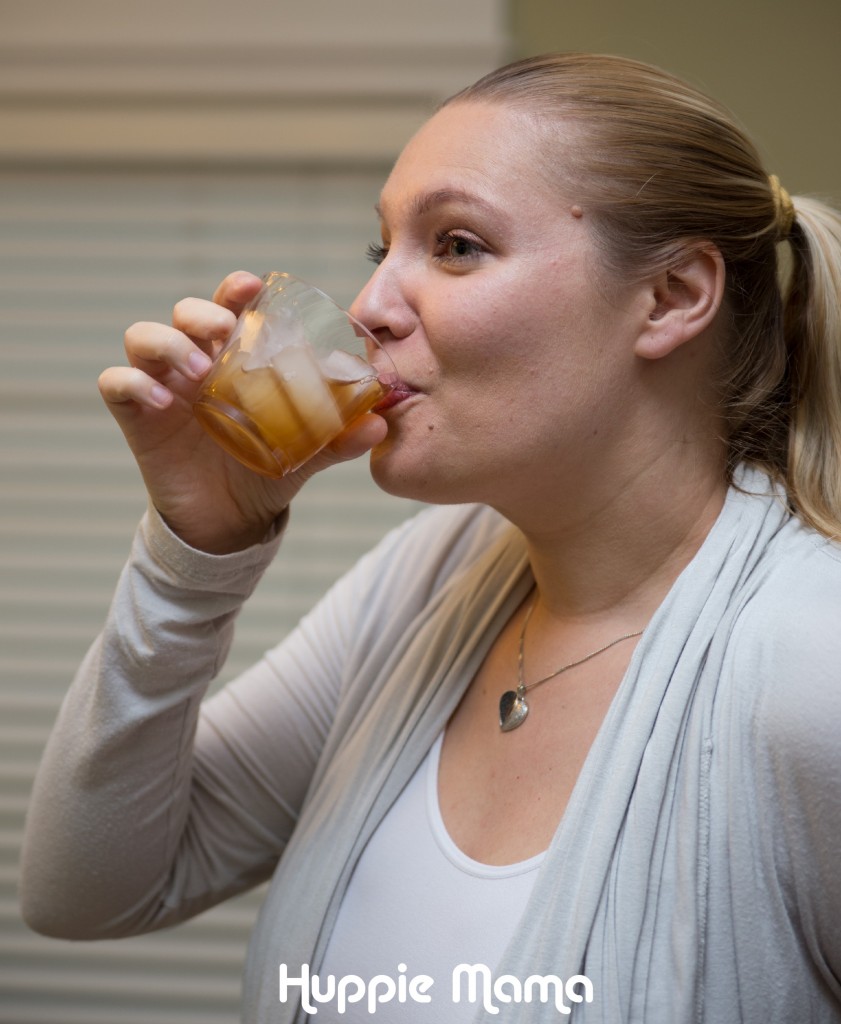 Since this was a Southern-style picnic, I served a variety of foods, including pulled pork sliders, macaroni salad, pickles, and sweet potato chips. The pork sliders were a hit with the different flavors of Snapple Iced Tea!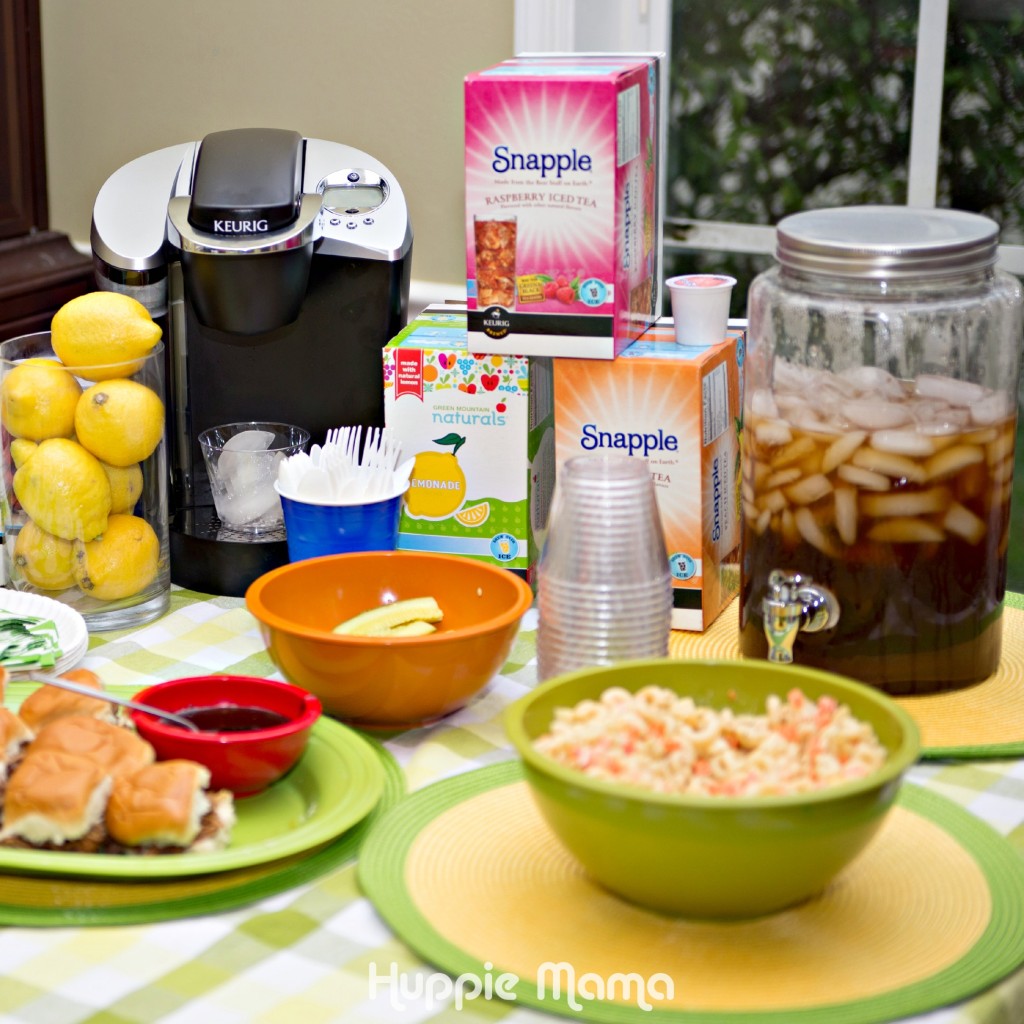 The kids enjoyed all the picnic food! They even went back for seconds… and thirds… It was so much fun to gather together an awesome group of family and friends – some from elementary, middle, and high school, one from a previous work place, and a friend I've made after becoming a parent – to share an afternoon indoor picnic! We talked about old times and created new memories. The rain certainly didn't ruin our fun times together.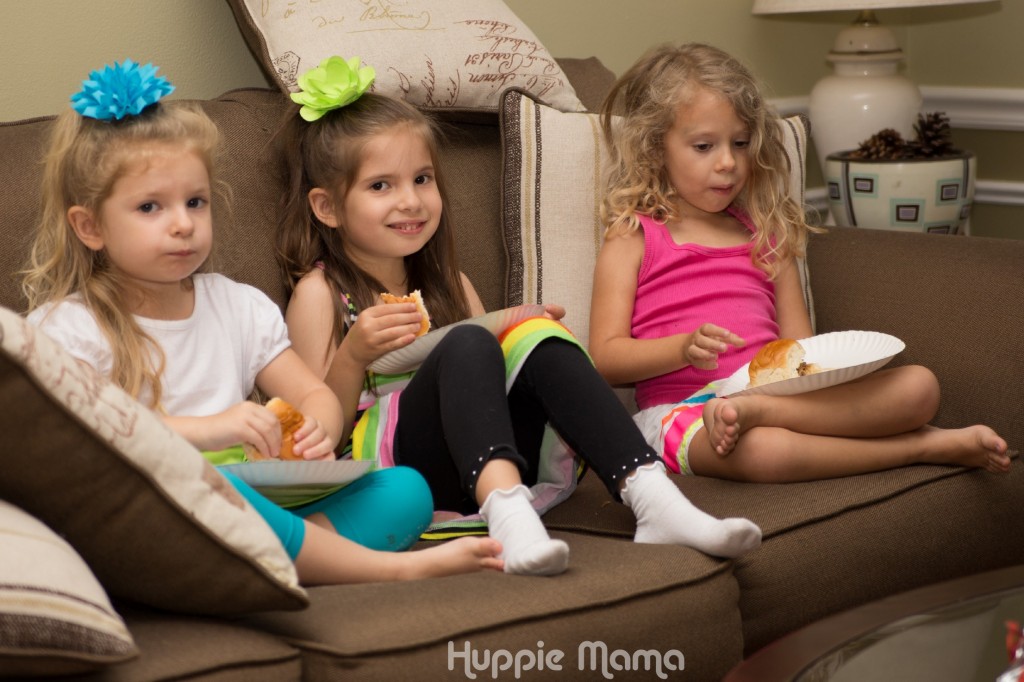 For dessert, I prepared Brew Over Ice Granita – Sicilian shaved ices! This is a super-simple dessert that adults and kids love. It can be prepared with almost any beverage, including coffee, tea, or juice.
Ingredient:
8 cups of your favorite variety of Brew Over Ice
Directions:
Brew 8 cups of your favorite variety of Brew Over Ice. You can even combine two, like the Snapple Lemon Iced Tea and Natural Lemonade or Snapple Raspberry Iced Tea and Strawberry Pomegranate Vitamin Burst. Pour the chilled beverage into a 13″ x 9″ baking dish and place in the freezer, covered with plastic wrap. Every two hours, pull back the plastic wrap and scrape the liquid with a fork to break up the ice crystals. This process takes about 8 hours until it is ready to serve. Here's what it looks like!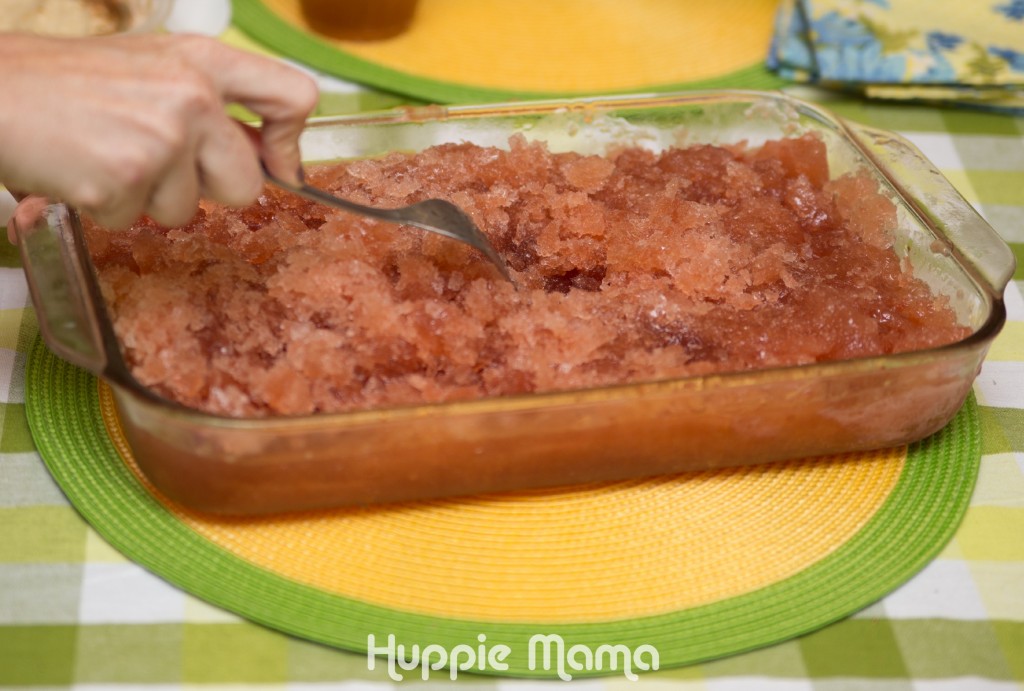 Use an ice cream scoop to serve the Brew Over Ice Granita. It's a delicious, refreshing dessert!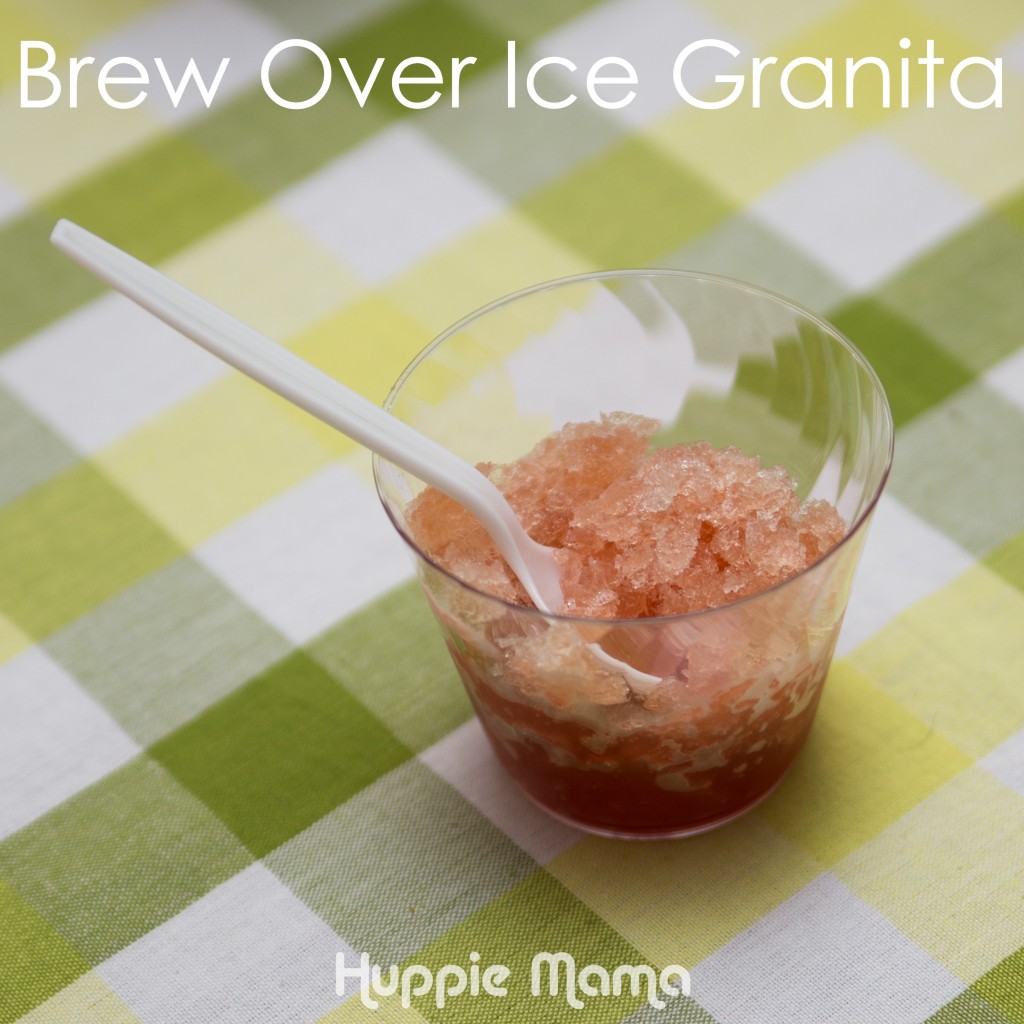 Looking to discover your favorite #BrewItUp #BrewOverIce variety? Check out Walmart for a selection of flavors that include:
Celestial Seasonings – Half and Half Perfect Iced Tea, Southern Sweet Perfect Iced Tea, Unsweetened Black Perfect Iced Tea
Green Mountain – French Vanilla Iced Coffee, Nantucket Blend Iced Coffee, Naturals Lemonade
Lipton – Classic Unsweetened Iced Tea, Iced Tea Lemonade
The Original Donut Shop Sweet & Creamy – Nutty Hazelnut Iced Coffee, Regular Iced Coffee
Vitamin Burst – Acai Berry, Strawberry Pomegranate
Just look for the blue 'Brew Over Ice' label on the box.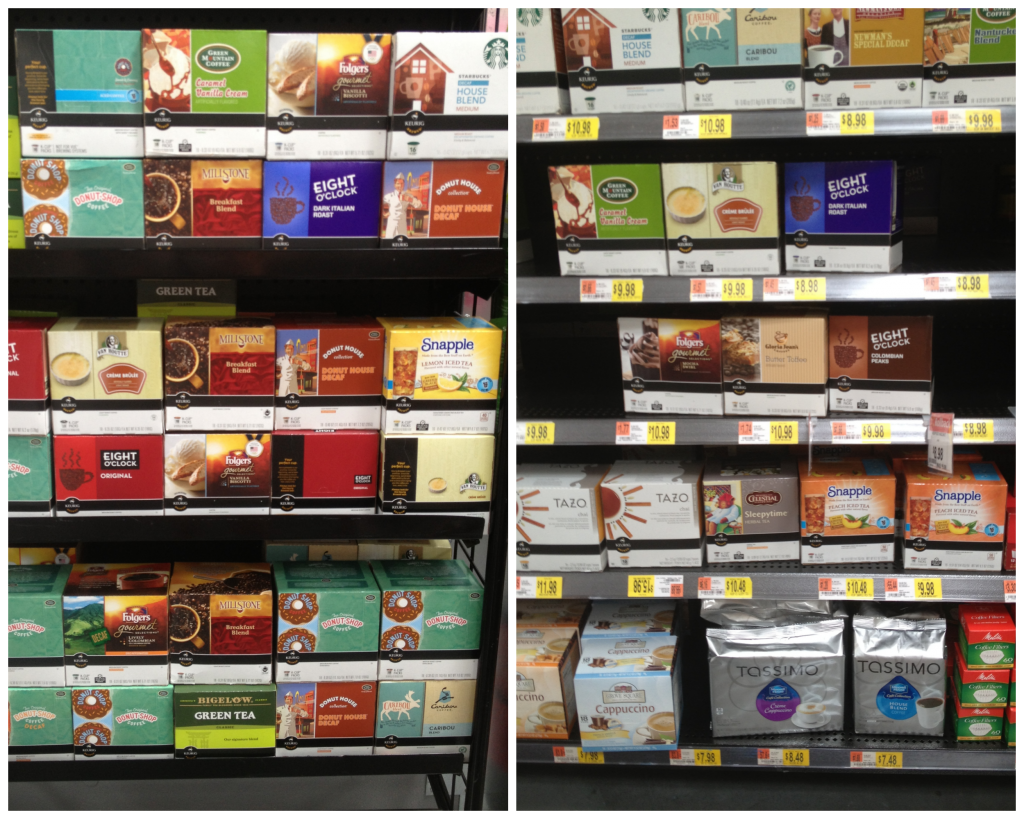 Thanks #CollectiveBias for introducing me to a new way to use my Keurig!