This shop has been compensated by Collective Bias, Inc. and its advertiser. All opinions are mine alone. #OREOThinsAreIn #CollectiveBias
Life has really changed for my family over the last month. With Richard as a teacher, we went from having all four of us home together throughout the summer to Richard returning to work, Lydia starting full-day kindergarten, and Bryce going to preschool twice a week. Of course, at first I was kinda sad. Then it was like… "Woo hoo! Time to myself!" And that was followed by some sort of odd, empty-nest syndrome. But it's time to embrace some me time. Time to work, time to pay bills, time to clean the house, and time to enjoy silence. Did I mention hobbies? Those are fun, too, and something I rarely make time for. I enjoy crafting and cooking and sewing and gardening.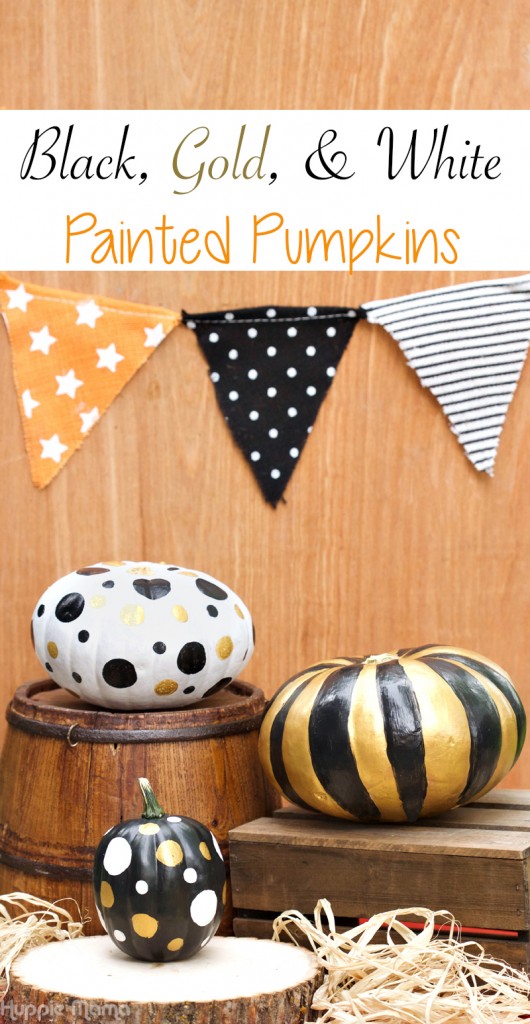 I decided for my first "me time" craft, I wanted to paint pumpkins. I mean, it's mid-September, which is pumpkin season all across the United States…right? Then I remembered I live in Florida, where it's still 90+ degrees outside. I went from store-to-store trying to find the perfect pumpkins to paint without any luck. I even went to one farmer's market, and when I asked about pumpkins, the cashier said "You mean the Halloween kind?" But gosh darn it! I wanted my pretty painted pumpkins, so I found these three. Two are calabaza pumpkins (I think that's the right term, but you are free to correct me if I'm wrong) and one is an acorn squash. Since we are celebrating Halloween which is all about using our imaginations to be something else, we'll just pretend these are all real Halloween pumpkins, okay? Great, let's get started!
Materials:
Satin finish paint in black, gold, white
Paint brushes
Pumpkins
OREO Thins (you know, to snack on while you paint)
Begin by gathering your materials. I prefer these foam brushes for craft projects that do not require a lot of details. I purchased large bottles of satin craft paint in black, gold, and white. Can you guess why I chose these colors? I think you'll be able to figure it out as you go!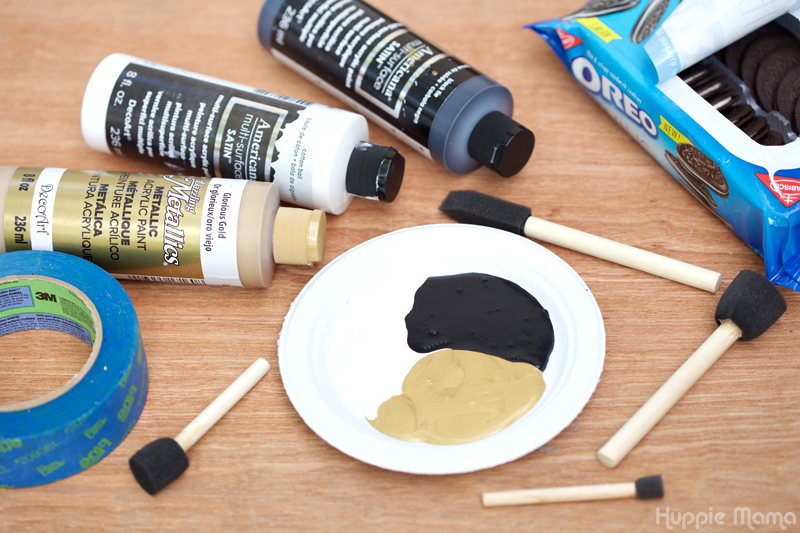 So… here are my "pumpkins". While they may not look like regular pumpkins now, a few coats of paint, and you would never know the difference. I mean, check out the image above. They look awesome, right? The fun part of crafting is definitely using your imagination!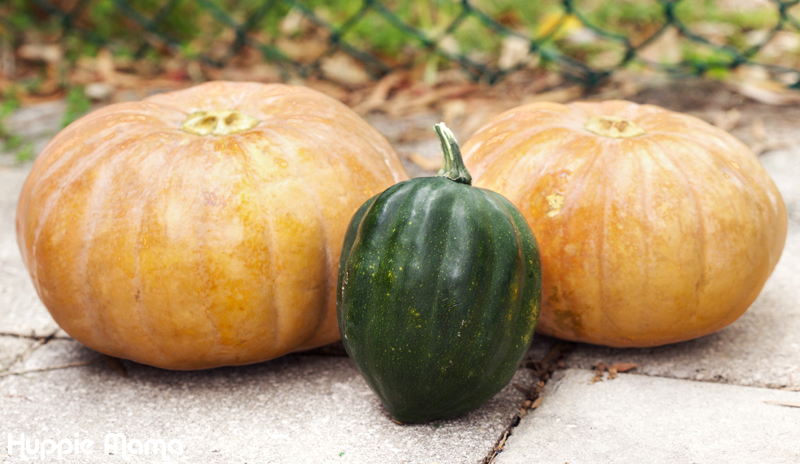 I began by painting several coats of paint on each "pumpkin": one black, one white, one gold. Allow the paint to dry thoroughly (preferably over night). I wanted to make sure the pumpkins were covered well so that I could have fun with the decorations once I decided what I wanted to do!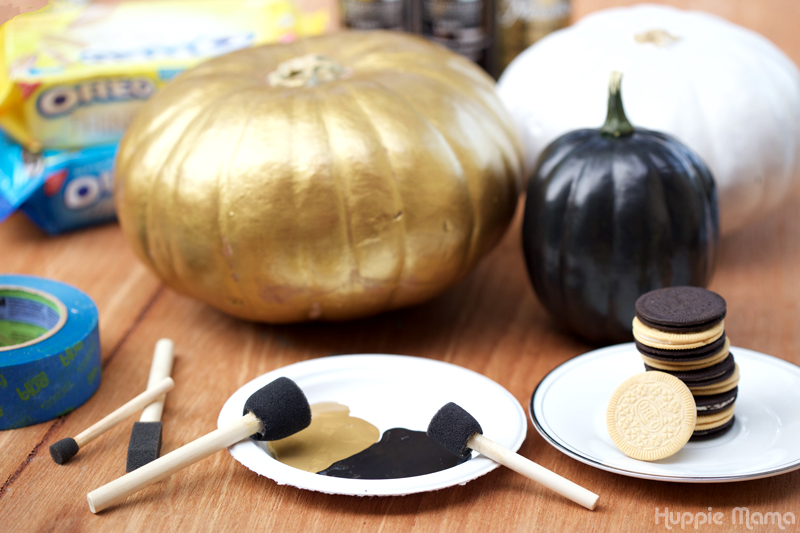 Now, this is the fun part – Get creative! I decided to add gold and white polka dots to the black pumpkin, black stripes to the gold pumpkin, and black and gold polka dots to the white pumpkin. I used four different-sized circles to make the polka dots. For the striped pumpkin, I followed the natural indentations, but you could also create straighter, more even lines with painter's tape.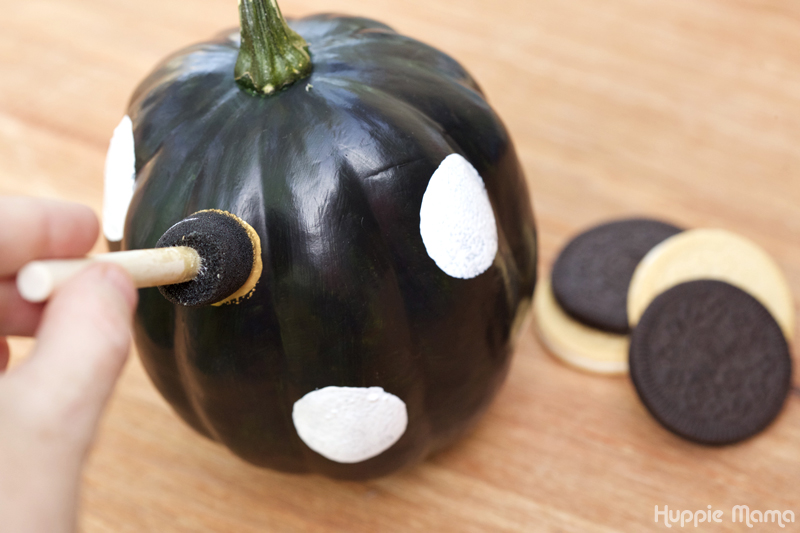 The final touch? Set up a super-cute display in front of your house. You need to show off your beautiful work, right? I added all sorts of fun fall touches, like a wooden barrel, wooden box, and piece of a tree trunk. A little hay, and it's complete!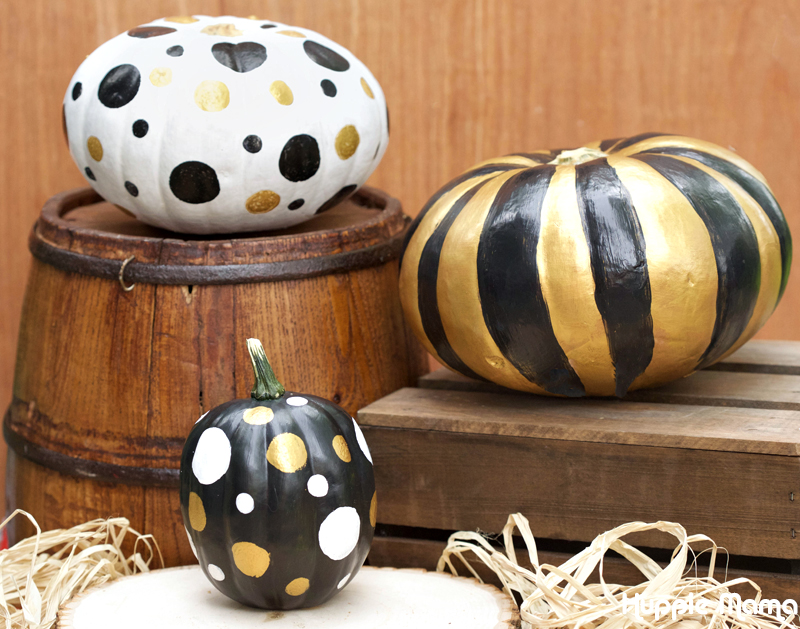 And I may have just finished my snack up, too. Oh, and I'm guessing you've figured out my inspiration for this pumpkins by now, right? It's the new OREO Thins, Original and Golden varieties. "Me time" requires my snack, without grubby little kid hands digging in and stealing. These new thinner OREO cookies are so crisp! My favorite part of an OREO is the cookie itself (not the cream), and these OREO Thins have the perfect cookie-to-cream ratio.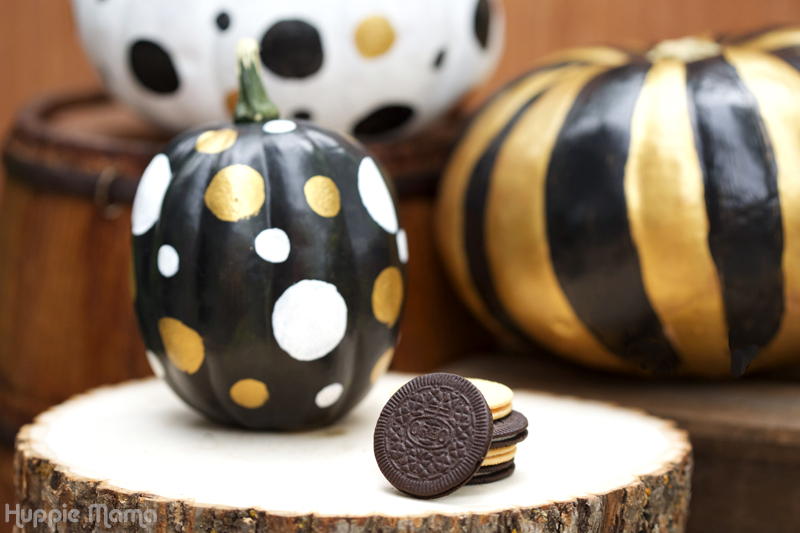 Are you looking to enjoy some "me time" with a fun fall craft and a tasty snack? Head to CVS to purchase one (or all) of the three varieties of OREO Thins: Original, Golden, and Mint. I happen to have two CVS stores about a mile away in each direction of my home – how convenient!
What do you snack on when you have some "me time"?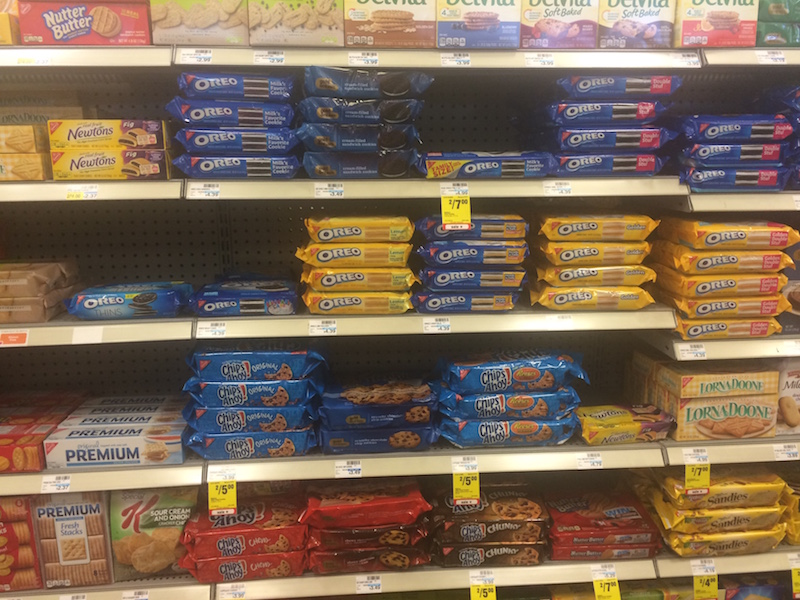 Enter the Sweepstakes below to WIN!