This Farm Chic Thanksgiving Table is perfect for your fall celebration!
While I love all of the spooky Halloween happenings, Thanksgiving is my favorite holiday for food preparation. Ever since I left for college, I have always prepared Thanksgiving dinner for my family, with a fun Farm Chic Thanksgiving Table. While our family has grown over the years, this tradition is still the same. I plan my dishes weeks in advance, shop for days, spend the day cleaning my house and prepping my food the day before, with continued cooking and cleaning until we are ready to serve the food around 3 to 4 pm Thanksgiving Day. This all happens while watching the Thanksgiving parade on TV, of course. It's a tradition I have truly come to love over the years, and sharing it with my family makes it even more special.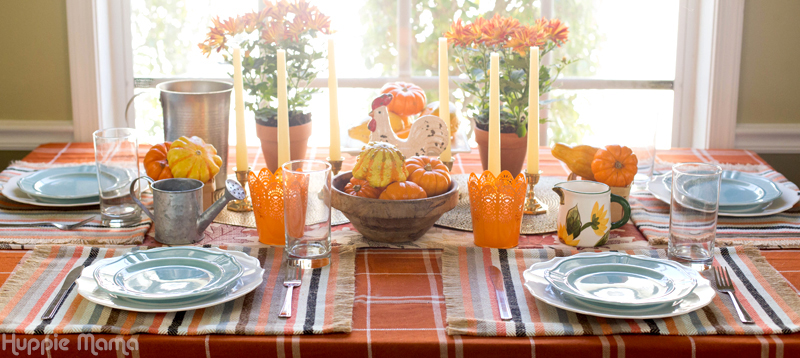 I decided to change things up a little this year. Why? Next summer, we are looking to move, so this will likely be our last Thanksgiving in this home. I wanted it to be super special for us as a family, so rather than setting the table with my normal table setting, I decided to really style the table. I captured a modernized farm-to-table look with fresh flowers, pumpkins, gourds, antique-inspired dishes, and a few thrift store finds.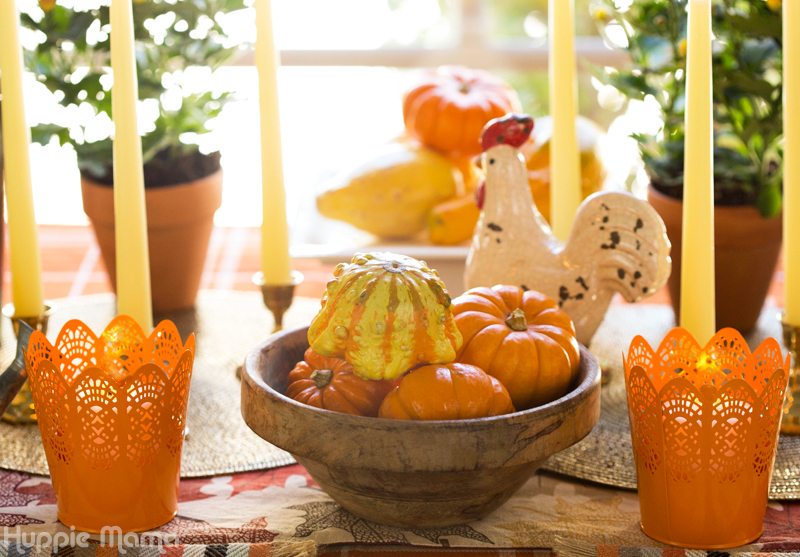 Thanksgiving is really a celebration of the harvest. I purchased small pumpkins and gourds to incorporate that homegrown feel. I placed them in Olive Wood Bowls to bring the outdoors inside. I purchased potted mums rather than a bouquet to add to that homegrown feel and replanted them in clay pots.
A few unique pieces add a special touch to the table decor. I found this small sunflower pitcher at a thrift store a while back and got this antique-looking chicken at a home decor store last weekend. Nothing says farm chic like a distressed rooster on your table, right?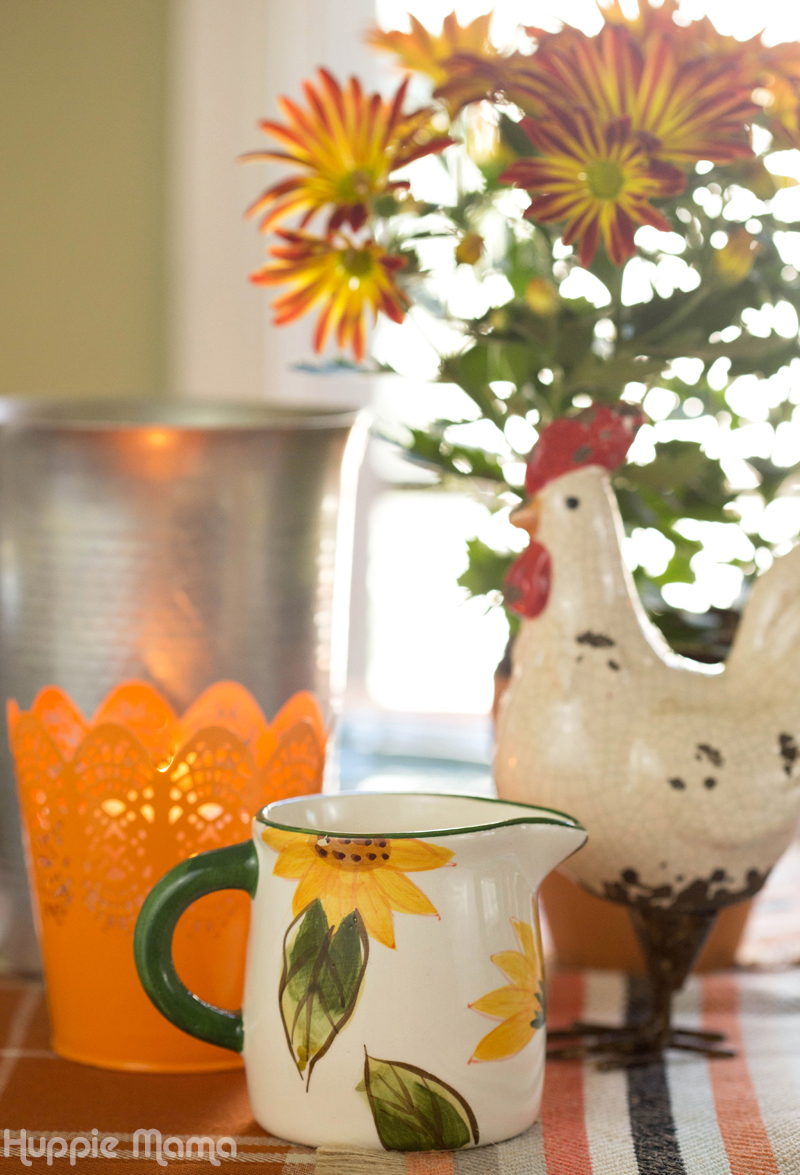 I needed new dishes that have that antique, country feel. With everything else being very warm oranges, browns, and yellows, I thought the cool blue smaller plates added just the right balance of color.
The final few farm touches – an antique silver-tone pitcher, a small watering can, and wooden pint-sized produce containers – and the look is complete.
The final result? Here's my farm chic Thanksgiving table. I think the plaid tablecloth, leaf table runner, and striped placemats are the perfect combination of textiles to create a vibrant tablescape for a harvest celebration!