Make these Spiced Dark Chocolate Truffles to enjoy a romantic Halloween with your partner!
As someone who is very comfortable discussing all things intimate, I have learned that everyone views romance and sensuality differently. I am not your average dozen roses and sweet card kinda gal. I don't need fancy jewelry, couples massages, or lavish hotel suites to put me in the mood. I tend to be a little darker, a little more deviant. I'm the girl who used to wear all black to do photo shoots in cemeteries in college. I like my wine dark, my chocolate bitter, and my meat rare. I prefer hot sauce over honey and hard rock over romantic ballads. And I love this recipe for Spiced Dark Chocolate Truffles.
Did I mention that Halloween is my favorite holiday?
To turn up the romance this time of year, I'm setting the stage for an intimate date night with my husband. We began dating in October of 2003. Perhaps that's what makes this time of the year extra-special for us.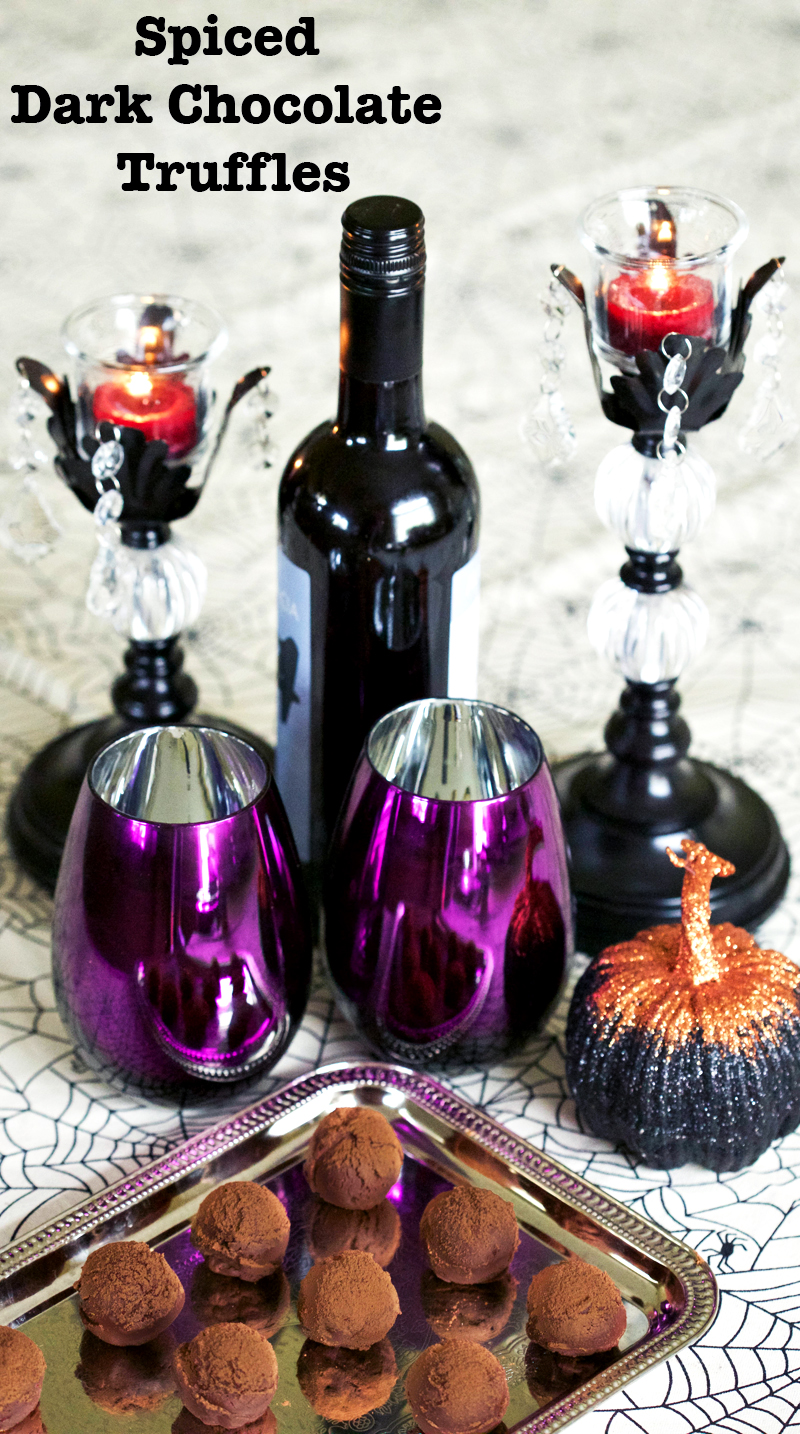 So on with the date night… As you can see, I catered to my dark side: creepy black candlesticks with blood red tea lights (cranberry-scented, perfect for this time of year), a nice bottle of dry, red wine, two perfectly-evil purple glasses, and these phenomenal spiced dark chocolate truffles. Oh, and a spider tablecloth, which may not be incredibly romantic, but how awesome does it look with all of my other spooky touches? My excitement about decorating for my favorite holiday may just increase my excitement in many other ways. Guess we'll have to see!
Spiced Dark Chocolate Truffles Ingredients:
8 ounces of bittersweet chocolate

8 ounces of cream cheese, softened

1/2 t cinnamon

1/8 t ground cloves

1/4 cup cocoa powder
Spiced Dark Chocolate Truffles Directions:
Begin by gathering your ingredients. These are insanely easy to make as they require few ingredients and little prep time.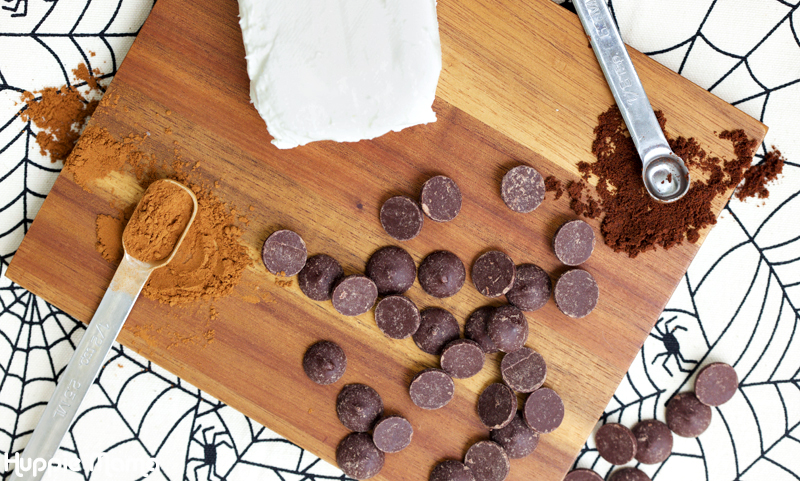 Melt your chocolate either on the stovetop or the microwave. I melted mine in the microwave this time (out of pure laziness and wanting it to get done quickly), and it took 45 seconds – stir – 45 seconds. In a large bowl, combine the softened cream cheese, melted chocolate, and spices. Don't like cinnamon and cloves? Try ground ginger, nutmeg, or allspice. Maybe even ground black pepper or sea salt. Kick it up with some cayenne or ancho chili powder. When creating an intimate dessert for two, select your favorite spices.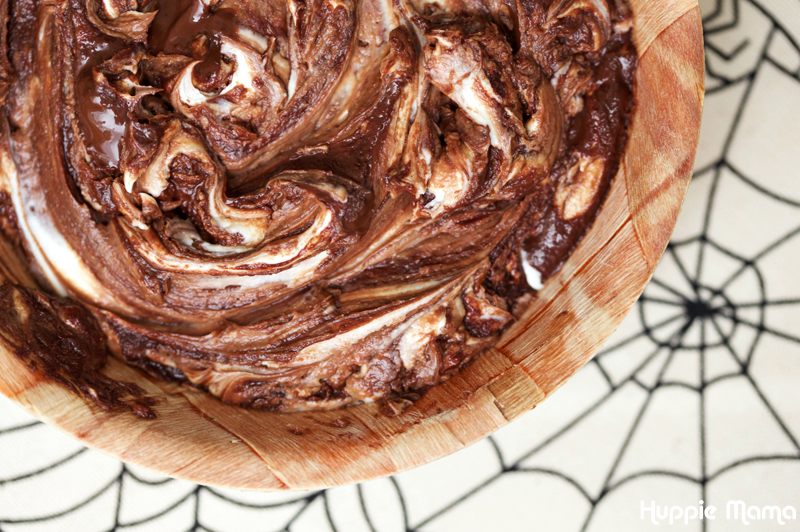 Refrigerate the mixture for about two hours (but only after you have licked the spatula and/or spoon you used to stir it… in the presence of your desired audience member… while making "come hither" eyes, of course). Using a small melon baller, make scoops of the mixture and place on a lined cookie sheet.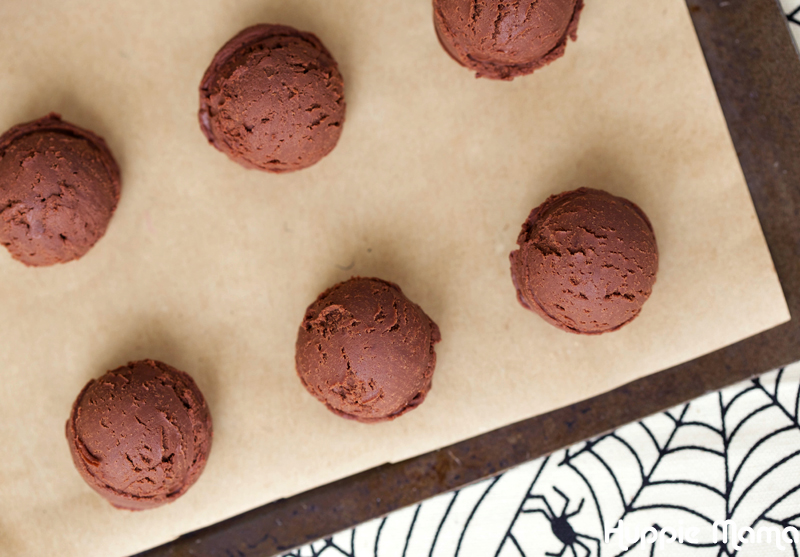 Place the 1/4 cup of cocoa powder in a fine mesh sifter and sift over the truffles. If you'd like, you can sift cinnamon over the top instead or drizzle additional melted chocolate. So many options for one delicious night with your partner.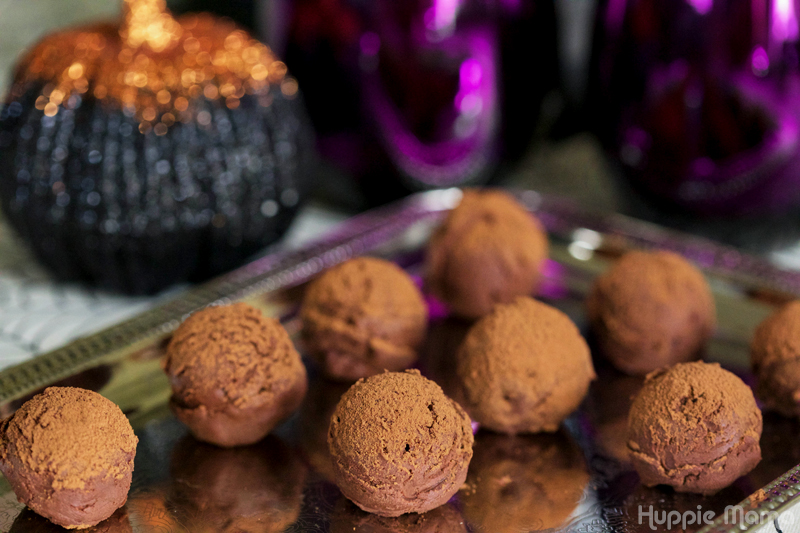 Twelve years together and two children later, our bed is generally covered with toys that need to be put away, washed clothing to fold, at least one household pet, and a random pair of shoes. Not really so romantic. So, um, this dining room table is looking pretty good, you know, for dessert.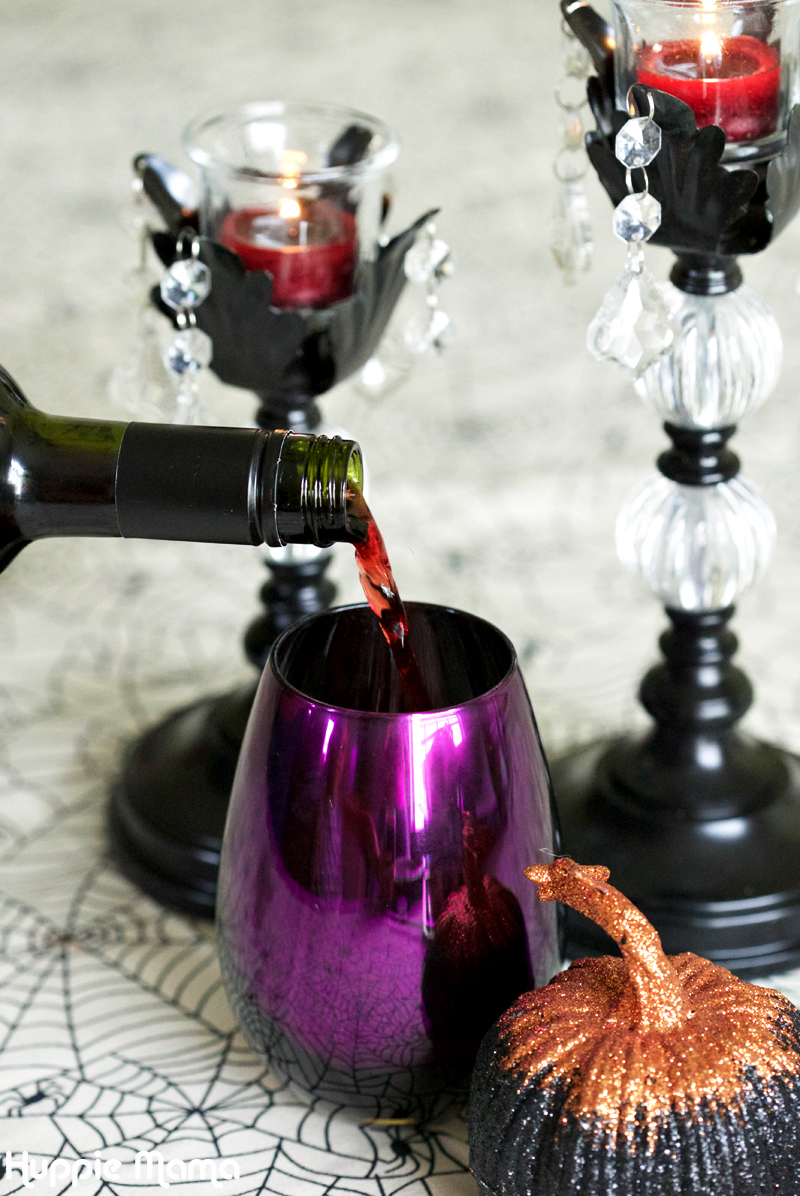 Pour yourself and your partner a glass of wine, light the candles, reminisce about old times together, enjoy these spiced dark chocolate truffles, and get creative. I have a feeling you'll find a few things to do together in this romantic setting.
Try these Spiced Dark Chocolate Truffles this Halloween!
Pin the Spiced Dark Chocolate Truffles image below!