Pretty much since my daughter was born, she's been a pink kinda gal. Pink dresses, pink hair bows, pink shoes, dolls with pink clothes, pink markers, pink crayons… you get the idea! It should be no surprise to you that she loves Pinkalicious
, too.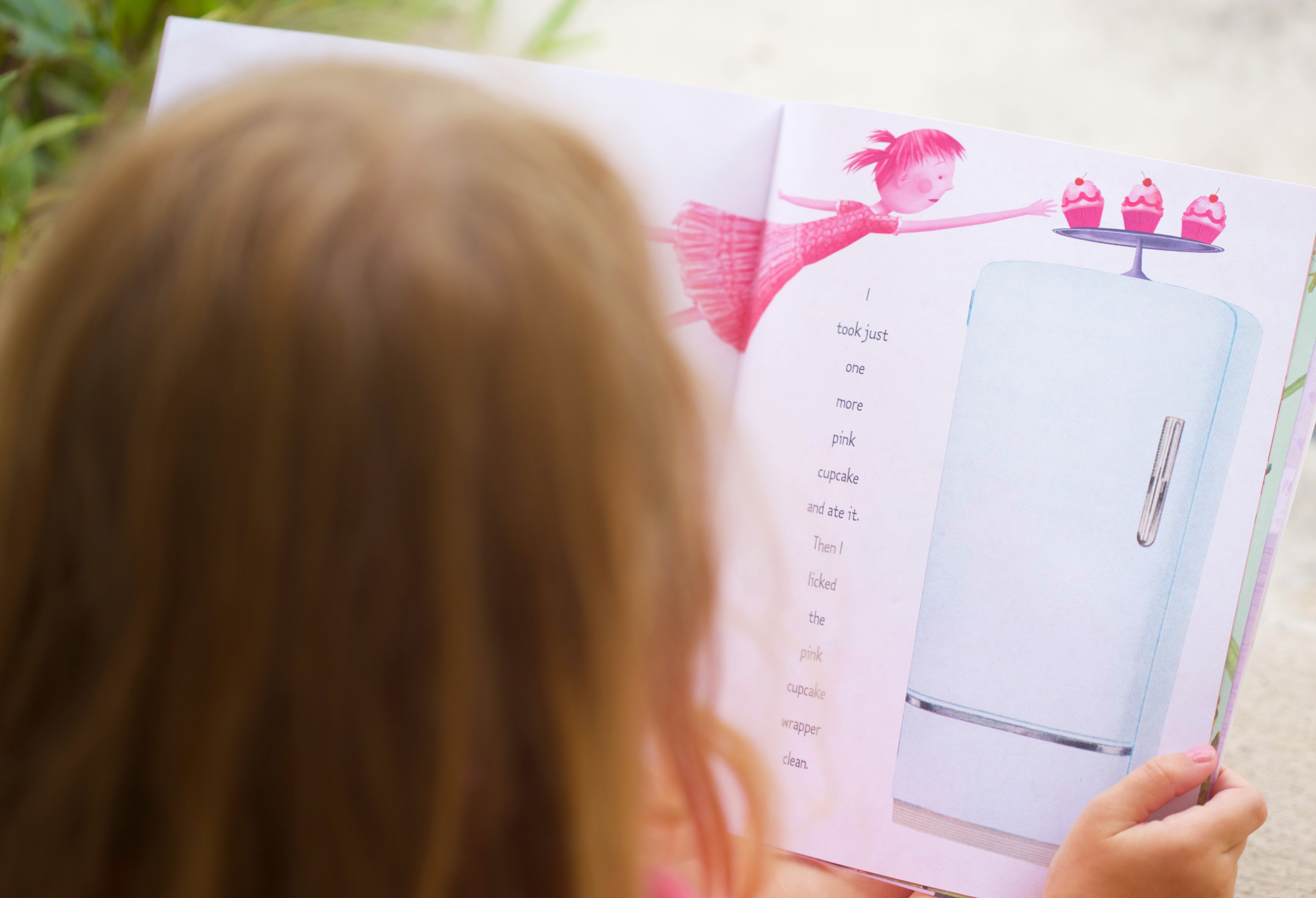 I'm starting to plan different lessons that will help prepare Lydia for Kindergarten next year, using literature, science, or math concepts as the basis for fun and engaging learning activities. Inspired by Pinkalicious
's pink cupcakes that turn her whole body bright pink, I created this Pinkalicious Cupcake Sensory Bin.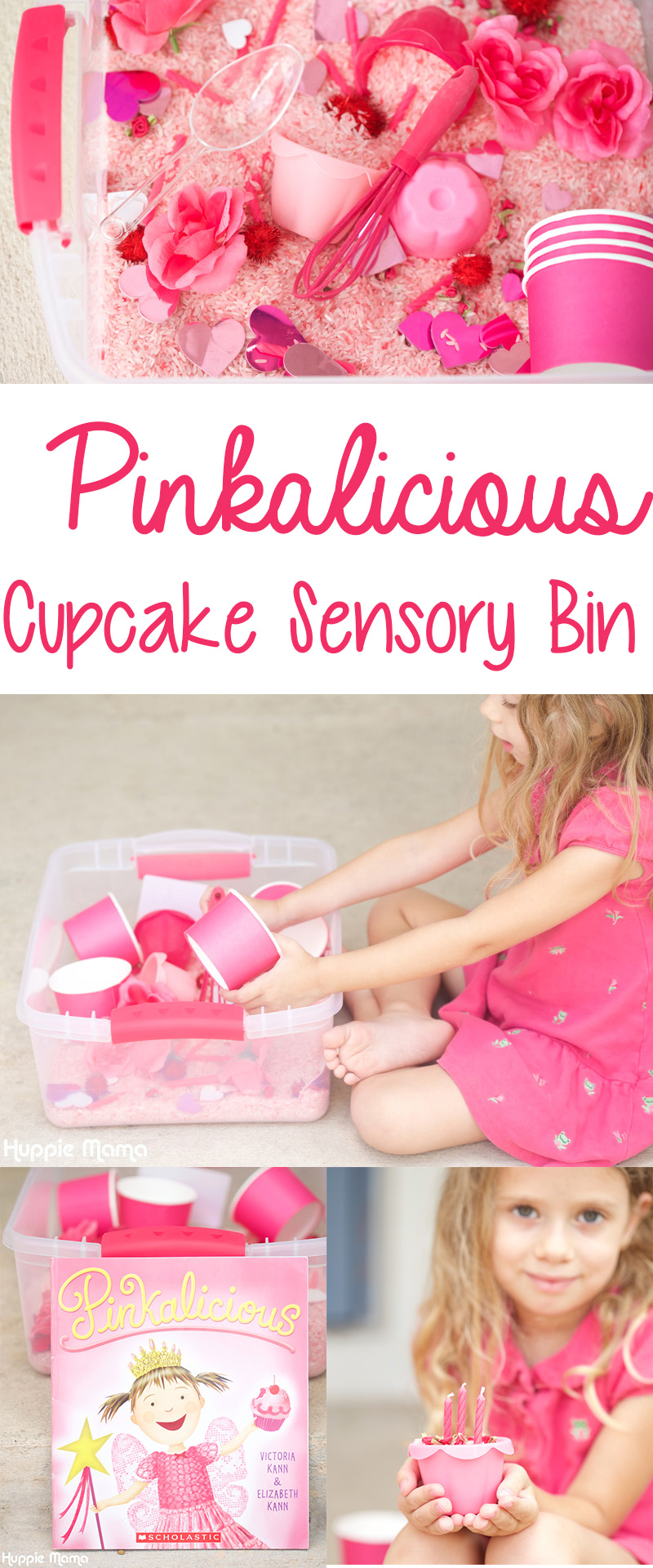 A month or two ago I was shopping in IKEA for random blog props. I found these cute silicone baking cups that resemble flowers in multiple shades of pink. I wasn't sure of what I would do with them, but I knew they'd be fun. They helped me think of the other items for this sensory bin.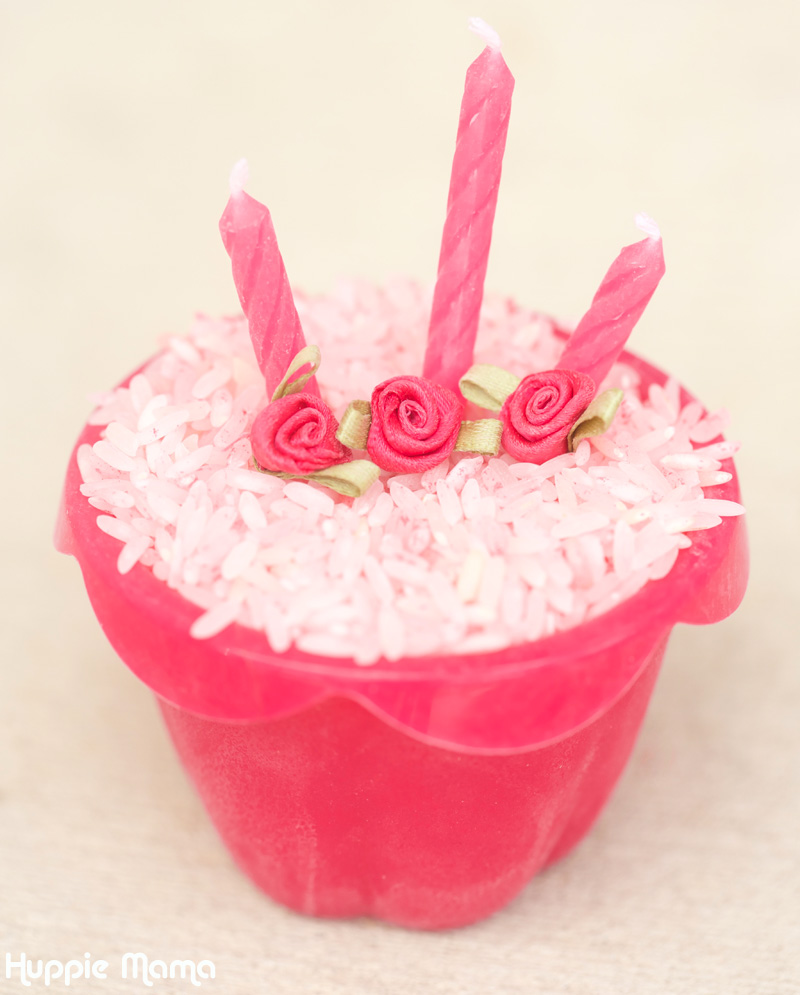 I wanted this to be pink, pink, and more pink! After all, Pinkalicious turned pink from head-to-toe after eating too many pink cupcakes. I made pink rice. To do this, purchase a 5-pound bag of rice and place it in a large bin (notice our bin even has pink handles). In a small bowl, combine one tablespoon of white vinegar with pink gel food coloring, about 1/4 – 1/2 of a teaspoon. Pour this mixture over the rice, place the lid on the container, and shake until all of the pink mixture coats the rice. Allow it to sit uncovered until the rice is dry so that it won't dye your child's hands pink.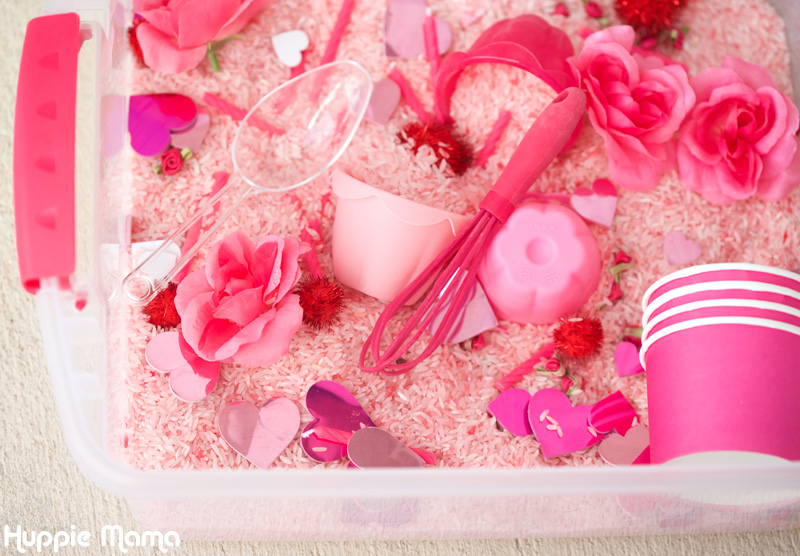 Next up? All things pink! I purchased pink paper candy cups, a pink whisk, large and small pink fake flowers, pink shiny hearts, and pink birthday candles. I also added two clear scoops and red sparkly pompoms (as cherries on top).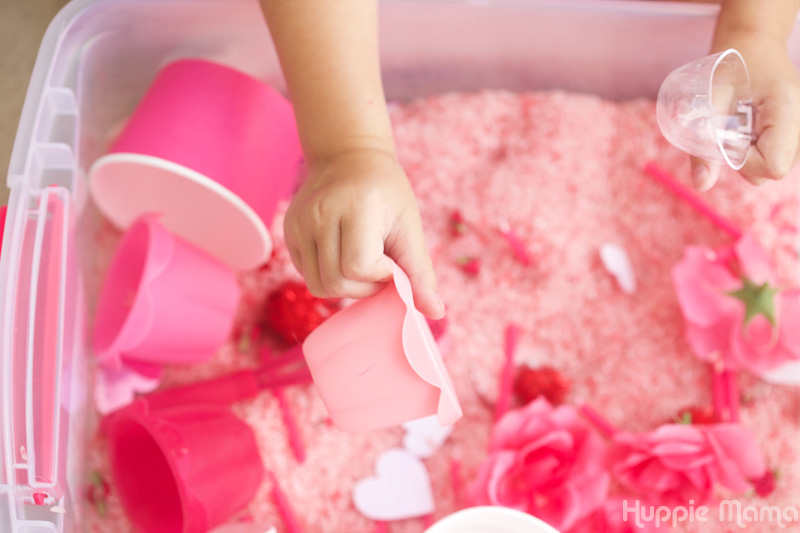 Lydia had lots of fun making different cupcakes by filling cups with rice, adding hearts, flowers, and pompoms, and of course birthday candles.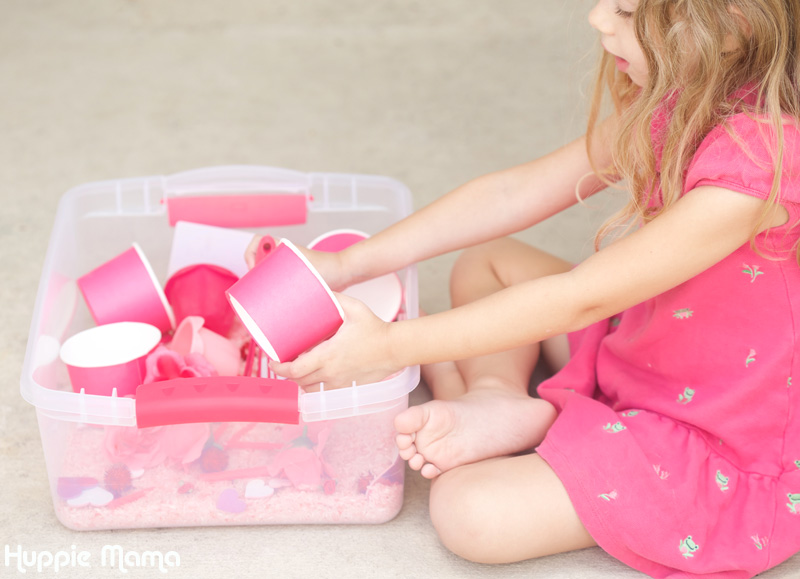 Follow-up Activity: After playing with this Pinkalicious Cupcake Sensory Bin, read the book together and talk about how Pinkalicious
made her cupcakes versus how your child made her pretend cupcakes.