I've gotta admit to being a weird TV watcher. I'm not usually the type to watch every show that premieres each season on the quest to find my new fave. I generally find maybe one show a year at random to check out and decide if it sticks or not. And once I find a show that does stick, I watch it over… and over… and over again on my VIZIO TV, rarely getting sick of the re-runs. I still watch some of my favorite shows from the '90s regularly but Bigg Boss 15 Online is definitely still my favorite.
—> Odd Mom Out debuts on Monday, June 8th at 10 PM on Bravo <—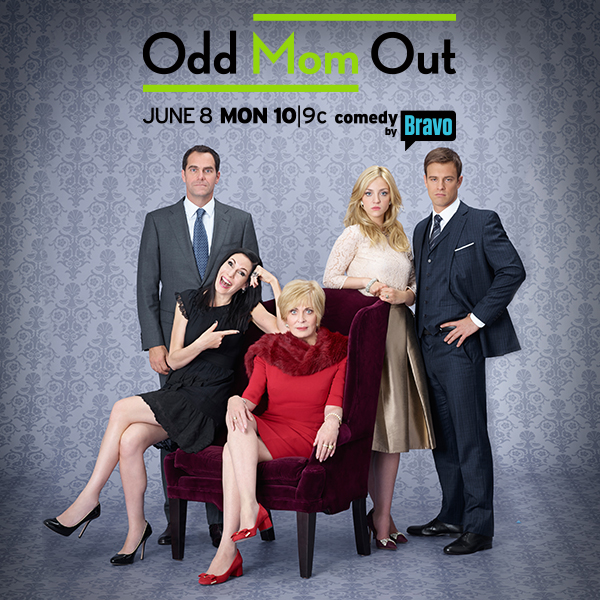 Have I mentioned that Bravo happens to be one of my favorite cable networks? I've been loyally watching shows like Top Chef since they began! Well, Bravo is debuting their first ever scripted comedy, and it's totally for me! It's called Odd Mom Out, and it is set to premiere Monday, June 8th at 10 PM.
Pssst… I have a secret! I got to watch the first two episodes, and you know what? It's hilarious!
Awkward social gatherings, early morning madness, dancing in your underwear… that's what parenting is all about, right? From day one of my parenting journey, I was totally the "odd mom out". I breastfed, cloth-diapered, delayed vaccines, delayed solids, wore my babies whenever possible, etc. Basically, if there was an alternative to mainstream/modern parenting, that was likely the choice I made.
Hosting an Odd Mom Out Moms' Night In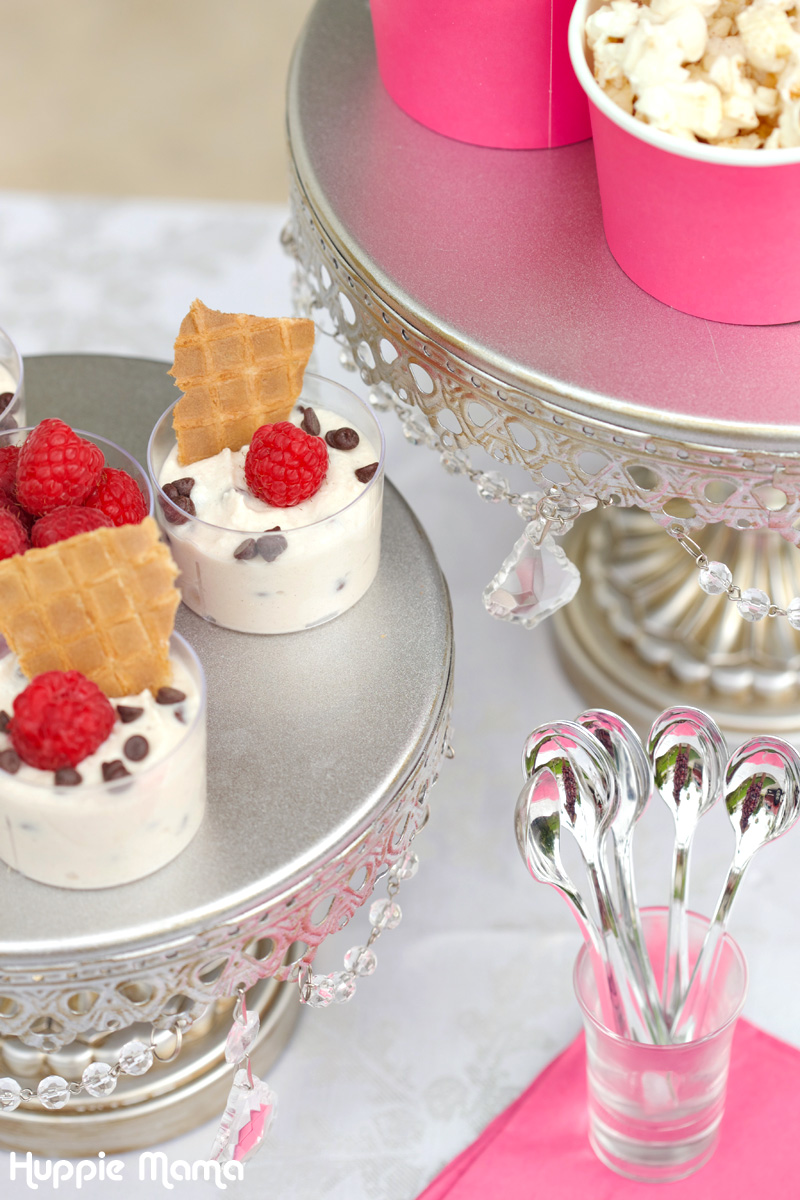 So to share the premiere of the new series Odd Mom Out, I planned ideas for the perfect Moms' Night In get-together, completed with cocktails and desserts. I love mimosas! Want to jazz it up a little? Add some cognac to make a Mom-osa.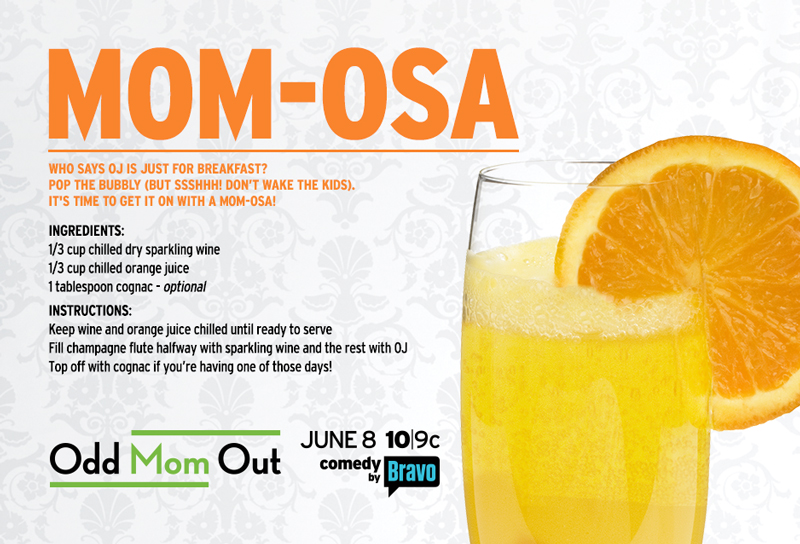 Here are two variations on this drink. Following the recipe above, I made one Mom-osa with orange juice, the other with grapefruit juice, for those days when you're just feeling sorta sour. The rims of the glasses were dipped in the juice, and coated with colored sugar to sweeten things up a bit. How awesome are these drinks?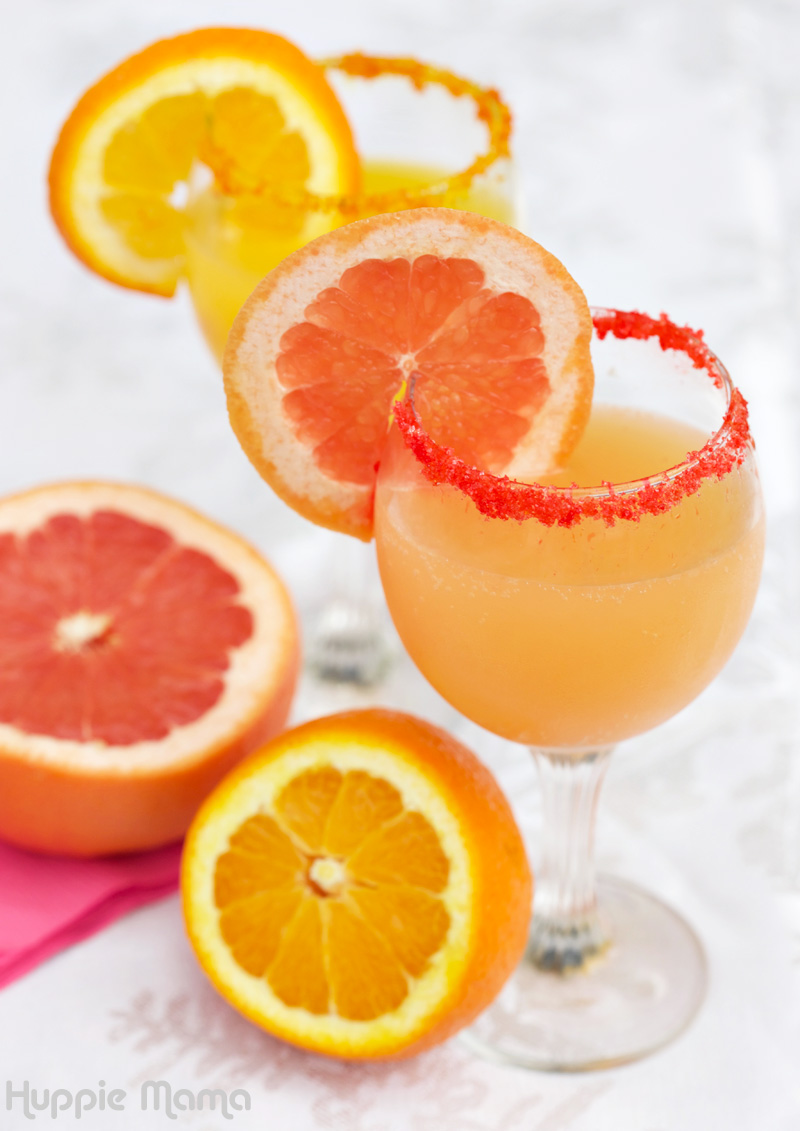 Another drink idea is the Mom-ito. It's your classic mojito recipe, but this is a Moms' Night In, so we're calling it a Mom-ito. Enjoy this delicious drink – it's one of my favorites!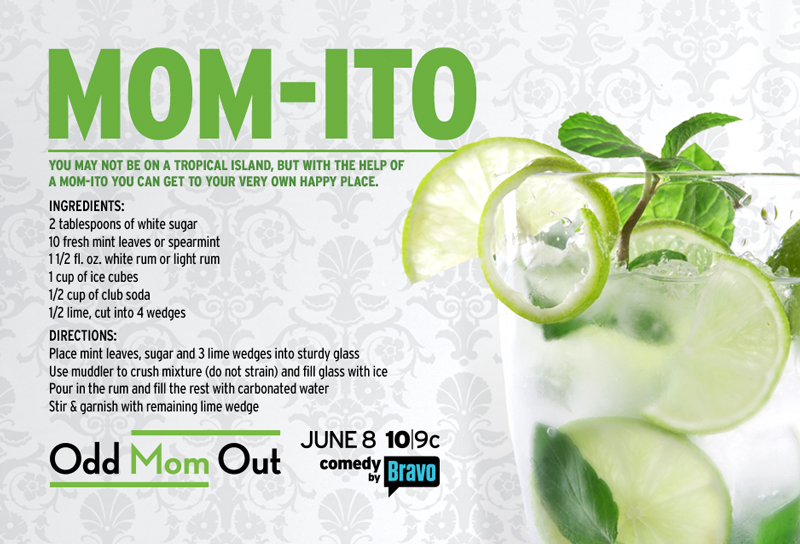 Now, on to the snacks! When I invite girlfriends over, I always spend a whole lot of time cleaning the house which is generally turned upside-down, so I want snacks that are simple to prepare and require few ingredients. I suggest preparing a few different snacks that you can munch on while watching your favorite new show: cannoli cups and cinnamon popcorn.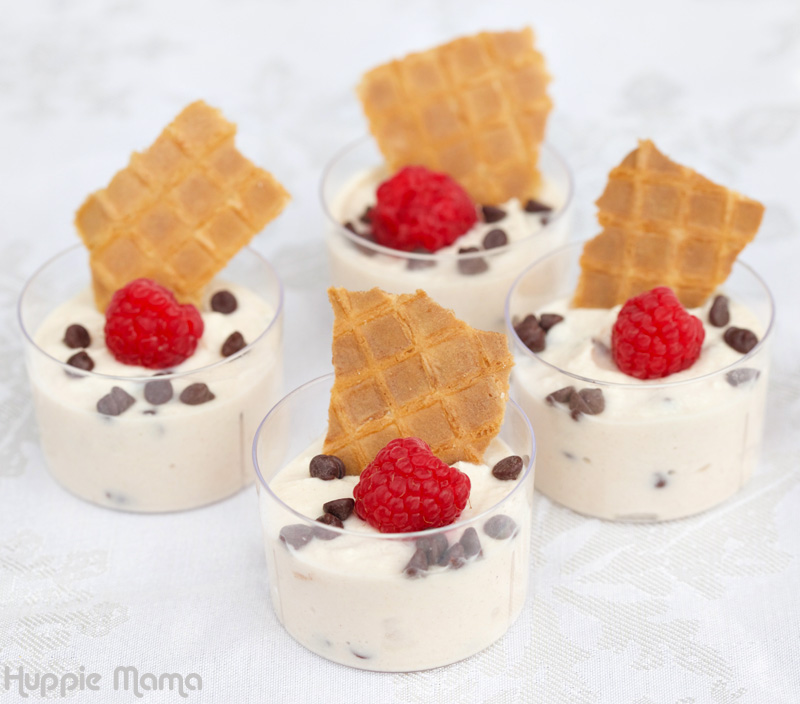 Ingredients:
8 ounce container of ricotta cheese
1/4 cup sugar
1/4 cup mini chocolate chips
1 t vanilla extract
1/2 t cinnamon
splash of brandy (optional)
pint of raspberries
waffle cones, broken into large pieces
Directions:
For the cannoli cups, combine the ricotta cheese, cinnamon, sugar, mini chocolate chips, vanilla, and brandy (optional). Place a nice dollop of the cannoli cream inside a shot glass. Sprinkle with additional cinnamon, a few extra mini chocolate chips, a raspberry, and a piece of waffle cone. You may even want to break up a few extra waffle cones to place in a bowl as additional dippers.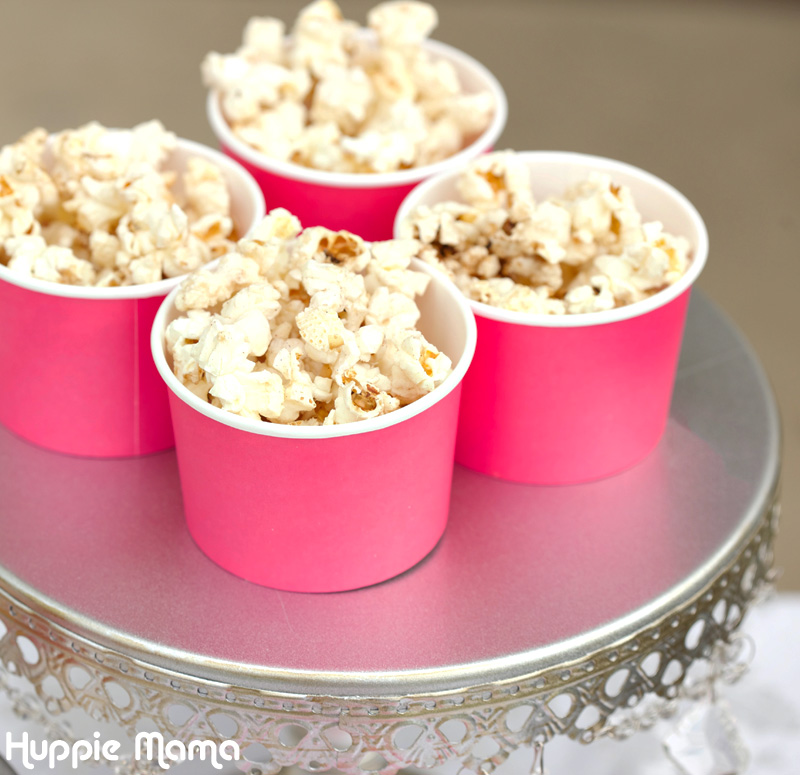 Ingredients:
1 bag of kettle popcorn
1 tablespoons of butter, melted
1/2 teaspoon of cinnamon
Directions:
To make the cinnamon popcorn, either purchase a bag of kettle corn or just get some microwaveable kettle corn. Combine 1 tablespoon of melted butter with 1/2 teaspoon of cinnamon, our the mixture over your popped corn, and toss together. You can serve this popcorn in individual containers as I have, or you can make a big bowl to share with your friends!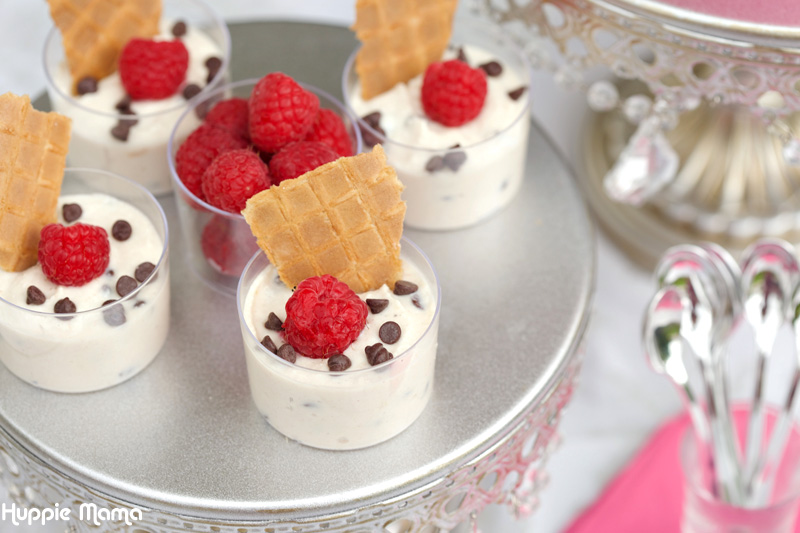 So now that you have your drink ideas, dessert ideas ,and hopefully some super-fun girlfriends, you're ready to tune into the series premiere of Odd Mom Out on Monday, June 8th at 10 PM and host a Moms' Night In TV Party.