This Personalize Dad's Holiday Gift post is compensated, but the opinions are honest.
Husbands and fathers are seriously the most challenging people to shop for during the holidays. I mean… how many dress socks, ties, and fragrances do men need? I find Richard and I focus so much on purchasing the perfect gifts for the children, we often forget to gift each other anything meaningful. Well, this holiday season, I'm going to help Richard put his best face forward with a gift basket filled with manly goodies, like a shaver, shaving gel, hair pomade, and toothpaste. A practical gift that will make dad feel great about himself! I also added in a special hand towel to personalize dad's holiday gift. Here's how you can make this towel, too.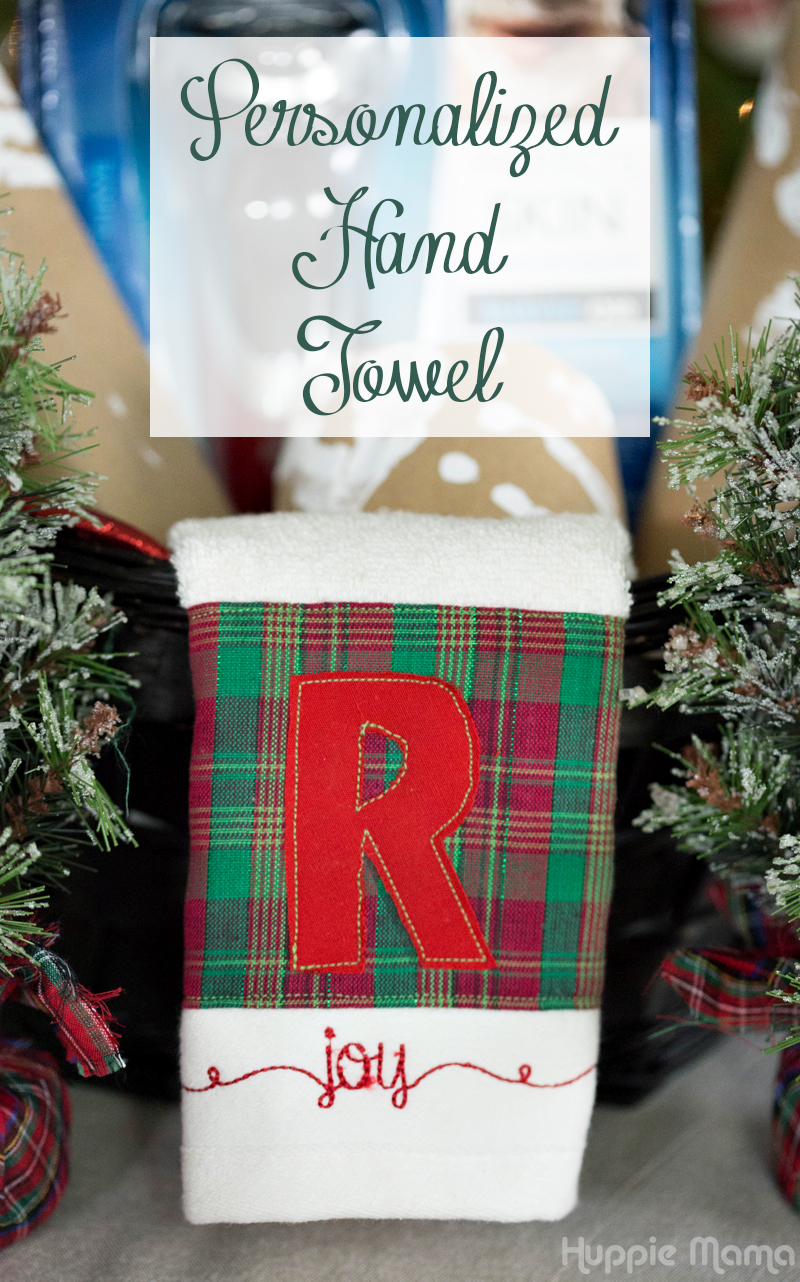 Materials:
Solid-colored hand towel
Large scrap of fabric
Small scrap of fabric
Heat n Bond
Coordinating thread
Directions:
Begin by selecting your fabrics. I went with a holiday theme. With the textured side up, draw your husband's first initial about 2.5″ high on the Heat n Bond. I used a ruler to draw "R" neatly. Cut the letter out of both the Heat n Bond and the smaller scrap of fabric. Cut the larger scrap of fabric 4″ high and the width of your hand towel.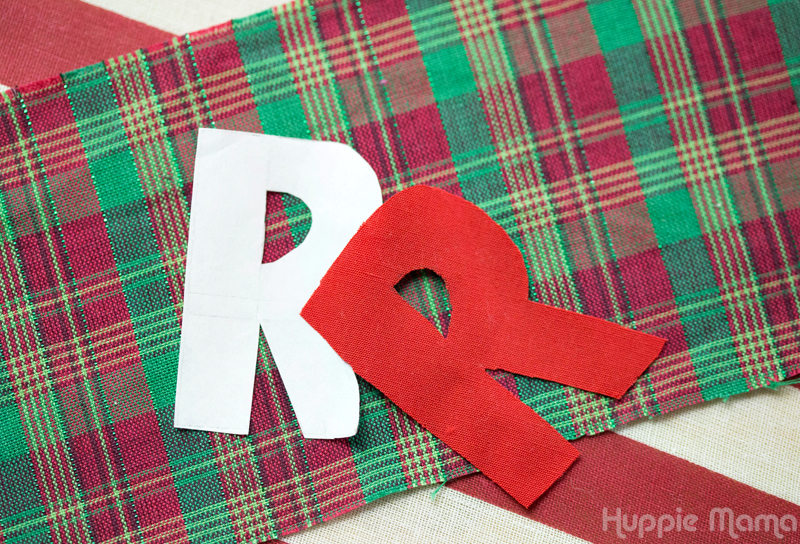 Use a hot iron to adhere the Heat n Bond to the back of your initial, peel off the backing, and adhere the back of the letter to the correct side of the large rectangle of fabric. Try your best to center it, but also know that part of what makes this special is that it is hand-made by you, so it may not look exactly perfect.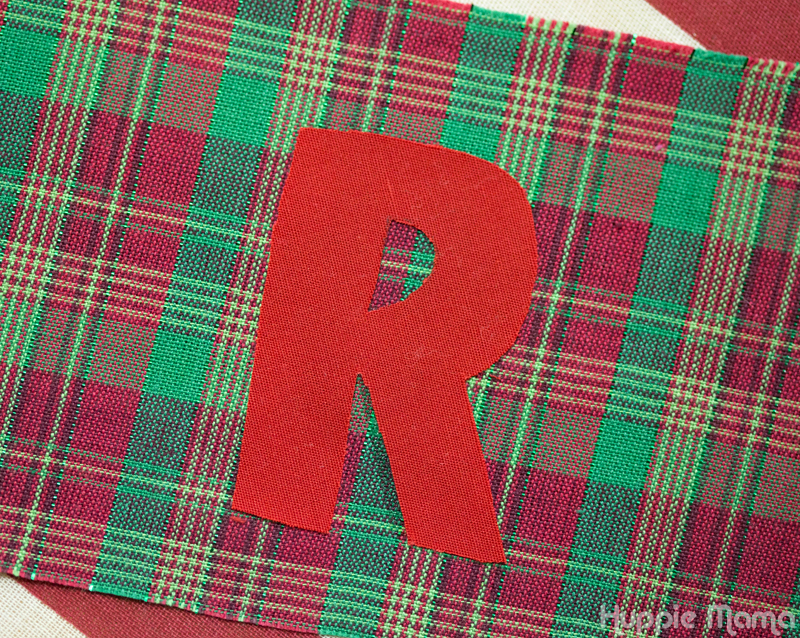 Flip your rectangle of fabric over. Using your iron, press a 1/2″ hem all around the rectangle. This will create a clean edge. Now you are ready to sew.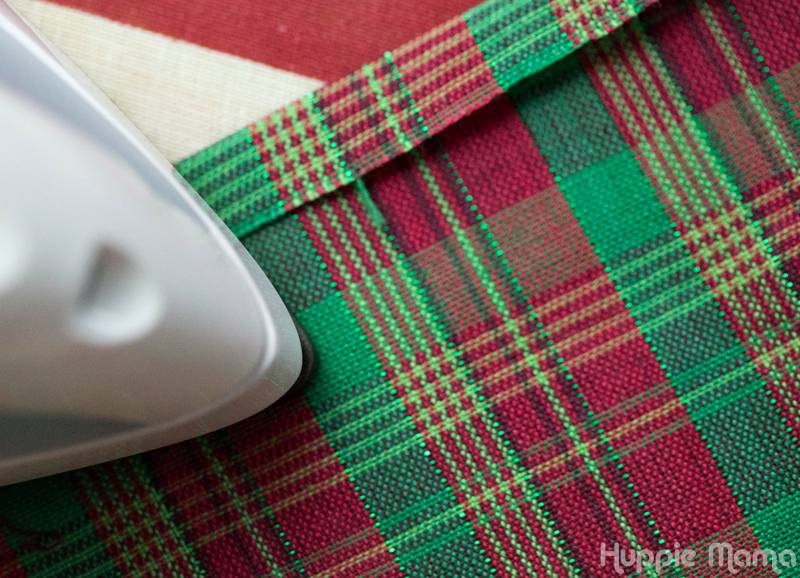 Select a contrasting color of thread. I used green for both the rectangle and the letter "R". Pin the large rectangle in place on the hand towel, and sew all around the edges. Now sew your initial. This holds the center of the fabric in place well. Your personalized towel is now complete!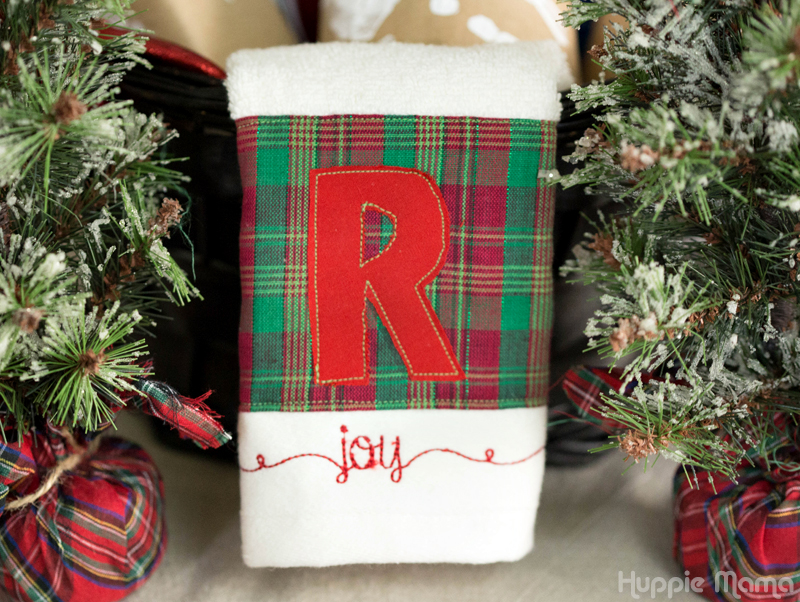 To assemble this gift basket, place your Norelco shaver in the center. I added a special touch since this was a basket for daddy for the holidays. I laid out brown craft paper and gave my children a dish of white paint. I had them create handprints all over the paper while it was taped flat on my table. When the paper dried, I used it to wrap each of the accessories for the gift basket. The cuteness of the wrapping paper totally outweighs my not-so-good wrapping job.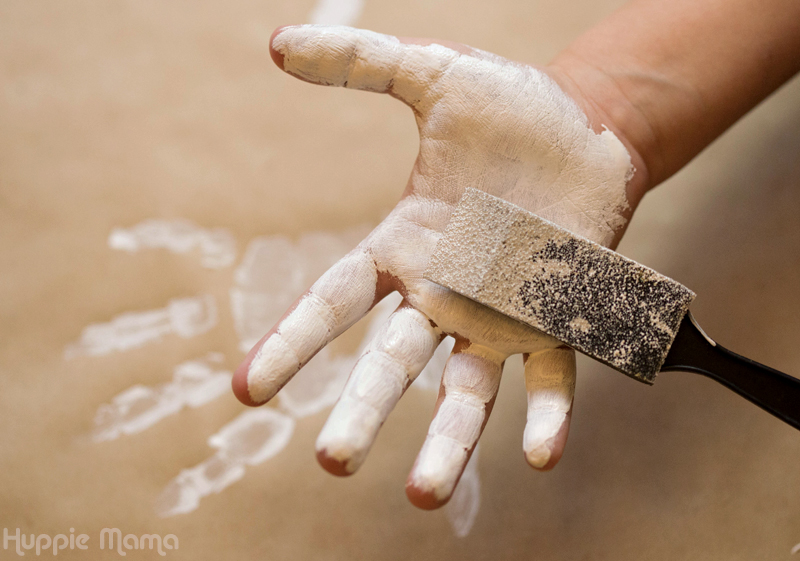 Add a festive bow to the basket as a final touch to personalize dad's holiday gift! The Philips Norelco Shaver 4200 is great for wet or dry use. This cordless shaver provides a comfortable shave while protecting your skin.