Ideas for a delicious Holiday Ham Dinner and sides.
Are we seriously less than two weeks away from Christmas? I still need to finish my shopping, wrap gifts, make some travel plans for after Christmas… lots to do! This year, we are doing things a little different gift-wise. We are only giving gifts to the children in the family (Lydia and Bryce), and the adults are making donations to charities of our choice in each others' names. It was my sister's idea, and I thought it was a nice one. Now I just need to pick a charity, which is tricky with so many great ones from which to choose. The one thing that always remains the same is a big holiday meal Christmas Eve. It's similar to Thanksgiving, I spend all day cooking for my family, they come over late in the afternoon, we enjoy eating together, and then give my children their gifts. Here's a delicious suggestion for this year's Christmas Eve: a holiday ham dinner. I'll start with the ham and share my ideas for two delicious sides, roasted sweet potatoes and cheesy green bean casserole.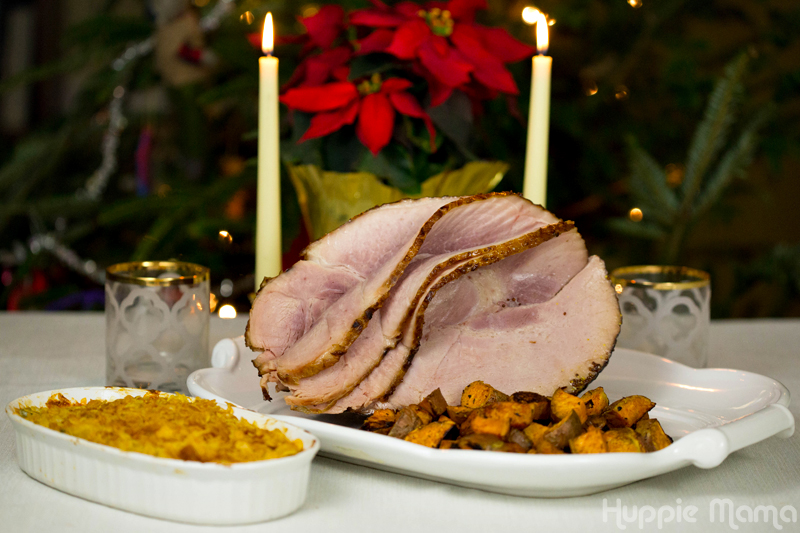 Ingredients:
8-pound ham
2 T honey
2 T whole grain mustard
Directions: 
Preheat your oven to 275 degrees. Combine the honey and whole grain mustard in a small bowl. Place your Hormel Cure 81 bone-in ham in a large baking dish and rub the honey mustard mixture all over it. Bake in the oven about 1 1/2 hours, until the ham is heated through completely and the outside has a nice glazed appearance.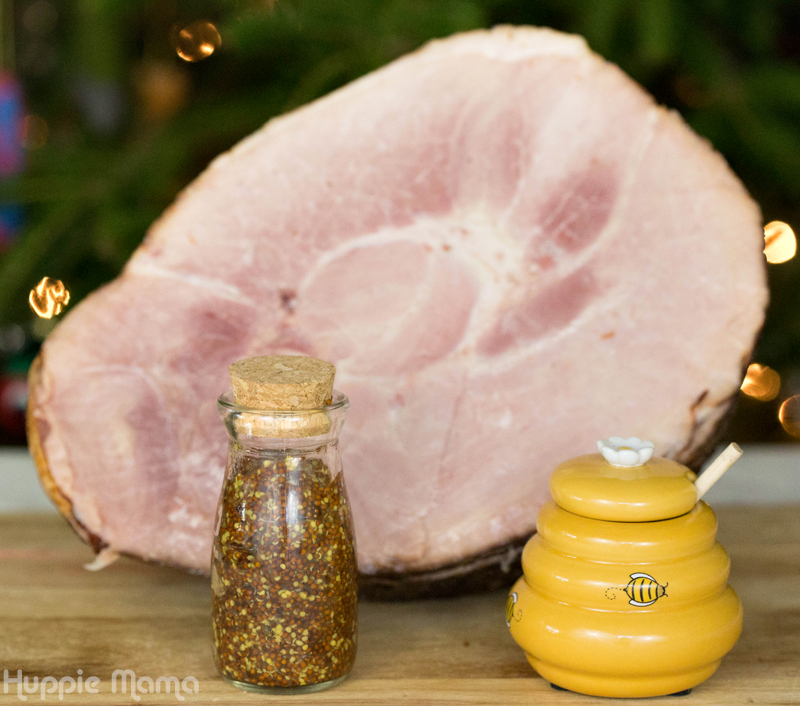 As the ham was baking away, I prepared two of my favorite sides: roasted sweet potatoes and cheesy green bean casserole. Back in college, I used to attend and host lots of potluck dinners. This is kind of a cool thing to do when you're younger because at that time, I was really only exposed to my mom's home cooking and the restaurant food I had tried. Participating in potluck dinners taught me lots of new recipes, including this cheesy green bean casserole that I've been serving at holiday dinners for the last 15 years. It's become such a comforting dish that my entire family loves.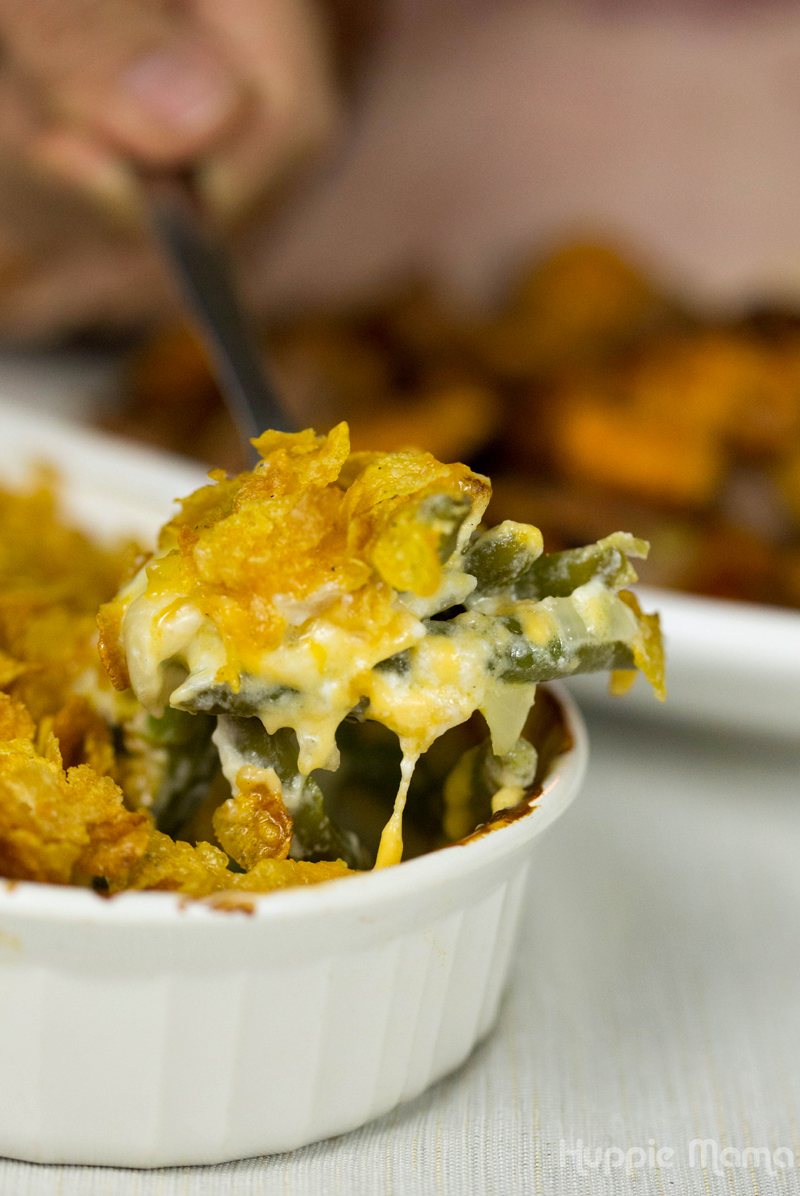 Ingredients:
1 pound green beans, ends snipped
3/4 cup sour cream
1 T flour
1 small onion, diced
2 T butter
2 cup grated cheddar cheese
2 cups corn flake cereal
Directions:
Preheat your oven to 400 degrees. Gather all of your ingredients. This recipe has several components that come together to make a spectacular side dish. First, steam your green beans. I like mine a little al dente, so I steam mine for about 6 minutes until they are just beginning to get tender. In a separate saucepan, saute the diced onion in 1 tablespoon of butter until it becomes translucent.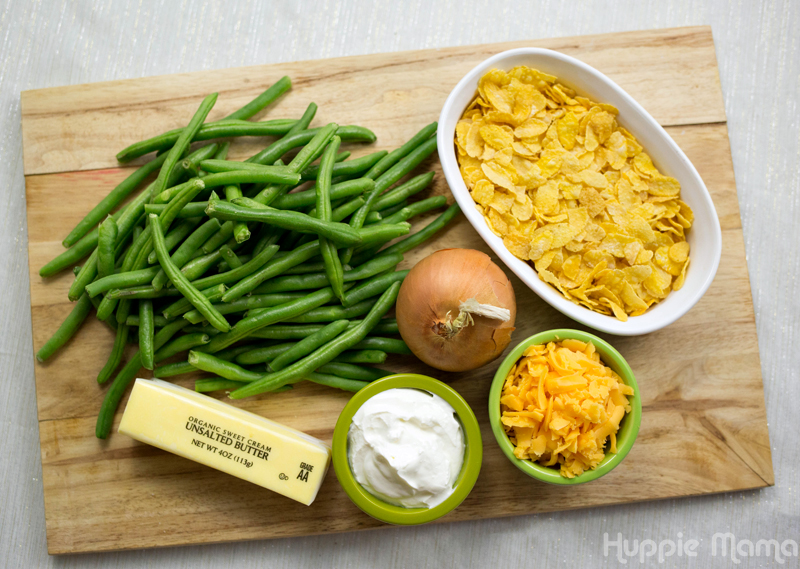 Combine the steamed green beans, sautéed onions, 3/4 cup of sour cream, and tablespoon of flour in a casserole dish. Try to coat the green beans evenly in the sour cream mixture.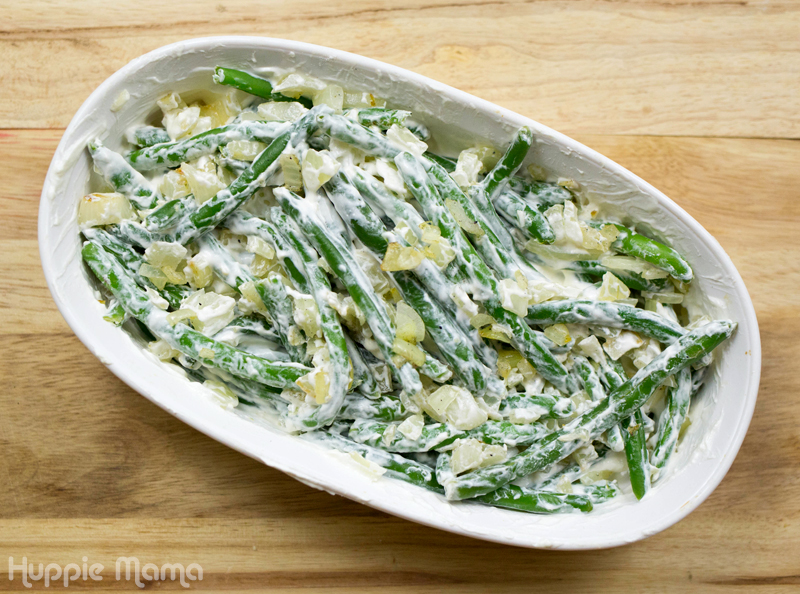 Top the green bean, onion, and sour cream mixture with shredded cheddar cheese. I used a sharp white cheddar and milder yellow cheddar.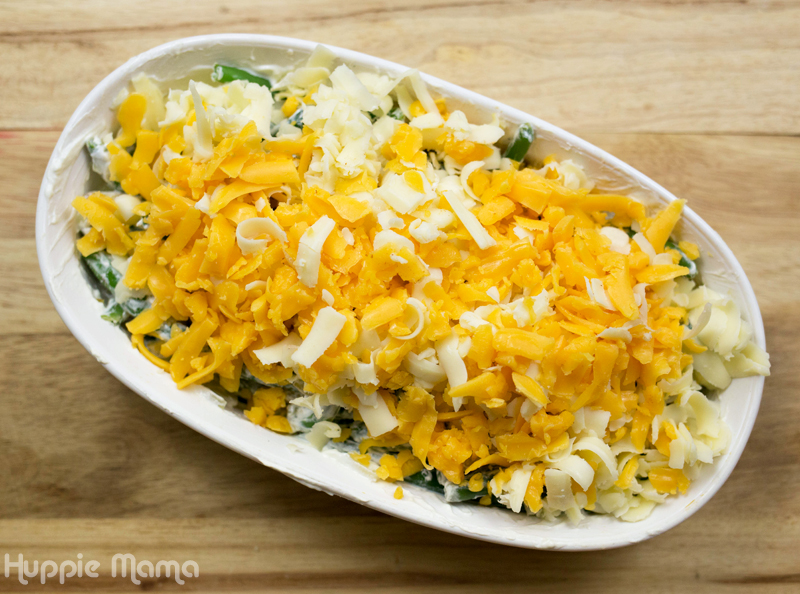 Next, mix corn flakes with 1 tablespoon of melted butter until they are well-coated. Top your casserole with the butter-coated corn flakes and bake for about 15 minutes until the cheese melts, the sour cream has warmed through, and the corn flakes are golden brown.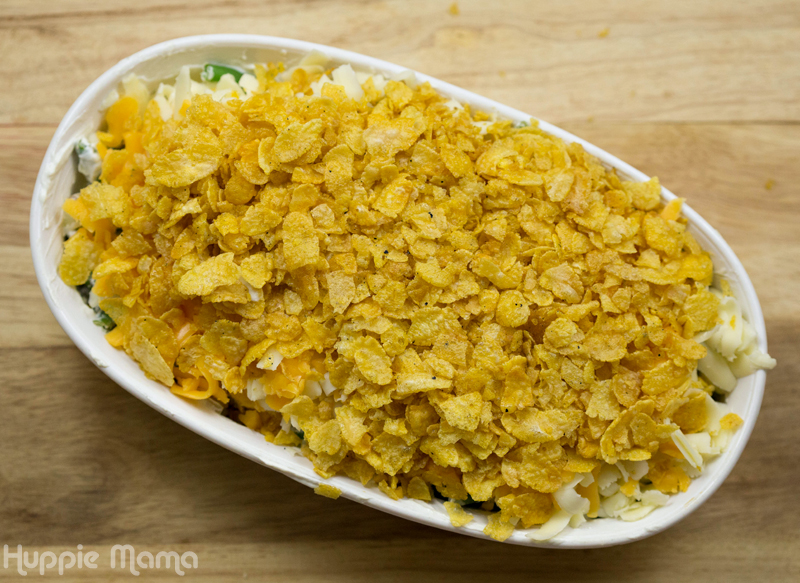 And here's the recipe for the final side dish: roasted sweet potatoes. This spice blend gives them a barbecue potato chip kind of flavor, a little bit sweet and a little bit savory. It's delicious!
Ingredients:
4 medium-sized sweet potatoes
1 tablespoon brown sugar
1/4 teaspoon dried thyme
1/4 teaspoon smoked paprika
1/4 teaspoon garlic powder
1/4 teaspoon salt
1/4 teaspoon black pepper
2 T oil
Directions:
Preheat your oven to 400 degrees. Cut your sweet potatoes into large chunks and place them on a lined cookie sheet. Combine the brown sugar and spices in a small bowl and sprinkle over the sweet potatoes. Drizzle the oil over the top and rub the potatoes to evenly distribute the mixture. Bake for about 25 minutes, tossing once during the cooking process. They should look roasted on the outside and feel soft in the middle.
And now, your holiday ham dinner with two awesome sides is ready to serve!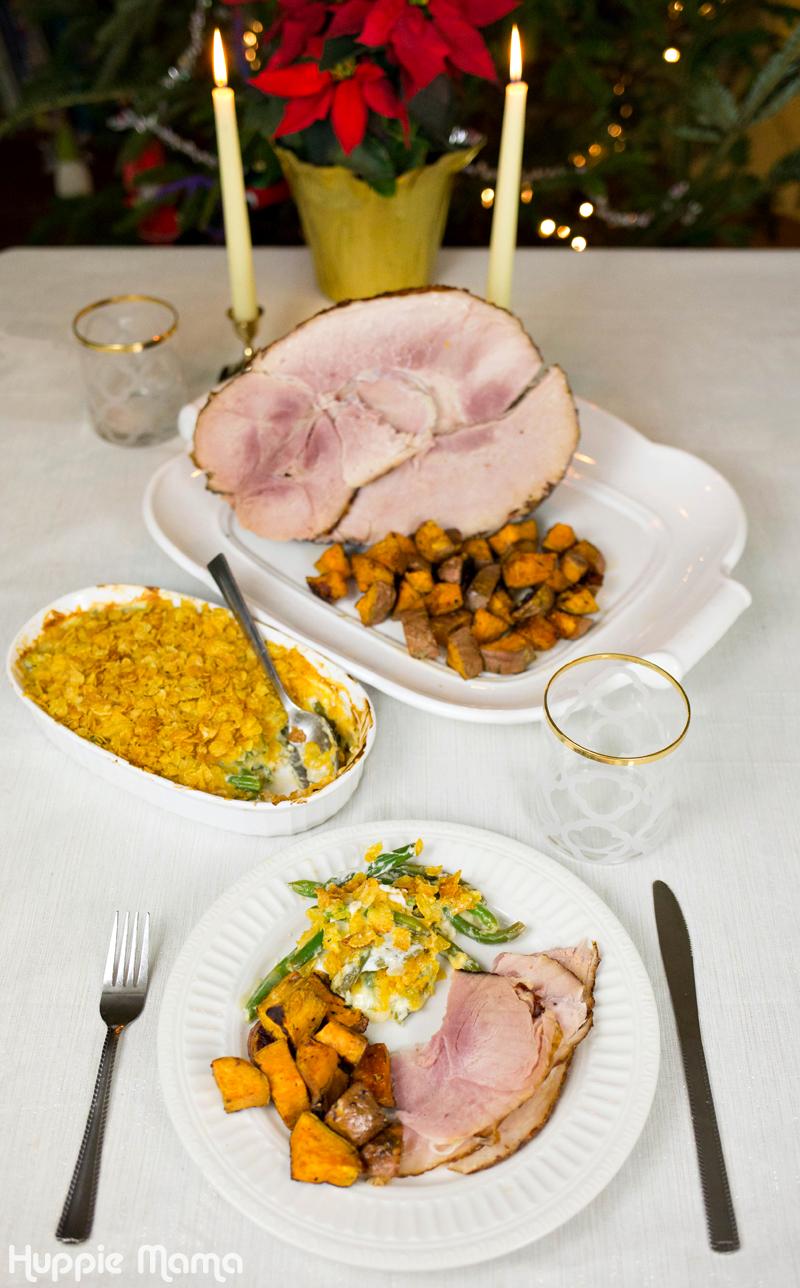 Try this Holiday Ham Dinner with Cheesy Green Bean Casserole as a side!