This shop has been compensated by Collective Bias, Inc. and its advertiser. All opinions are mine alone. #SendHallmark #CollectiveBias
Growing up, my family had few holiday traditions. We kinda just did whatever felt right as a family that particular year, without any consistency from year-to-year. It was always exciting, and we always enjoyed ourselves, but I never felt like any of our traditions were special to my family. When my children were born, it was really important for me and my husband to create traditions that they could really look forward to annually. Holidays are about creating a culture that is special to your family.

Several years ago, we started making a few simple snacks to enjoy while decorating the tree – cheese straws are my favorite. This year, I made a new variation, Cheddar Dill Cheese Straws. Check out the recipe below!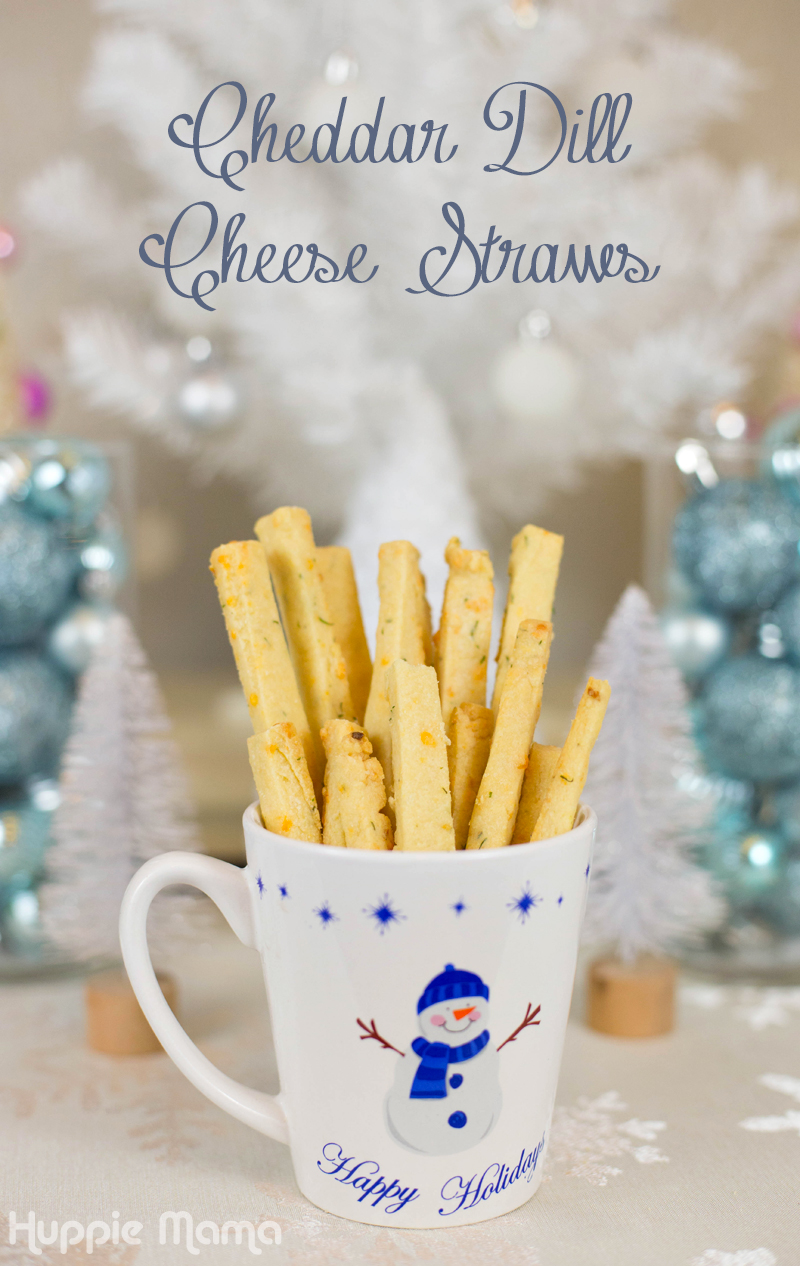 Ingredients:
1 ½ cups flour
½ pound grated Cheddar cheese, room temperature
½ cup (1 stick) butter, room temperature
1 T chopped fresh dill
1 t crushed garlic
Directions:
Preheat the oven to 375 degrees, and gather your ingredients. If dill isn't your favorite herb, try chives or Italian parsley. The fun thing about this recipe is that you once you have the base, you can add all sorts of ingredients to enhance the flavor.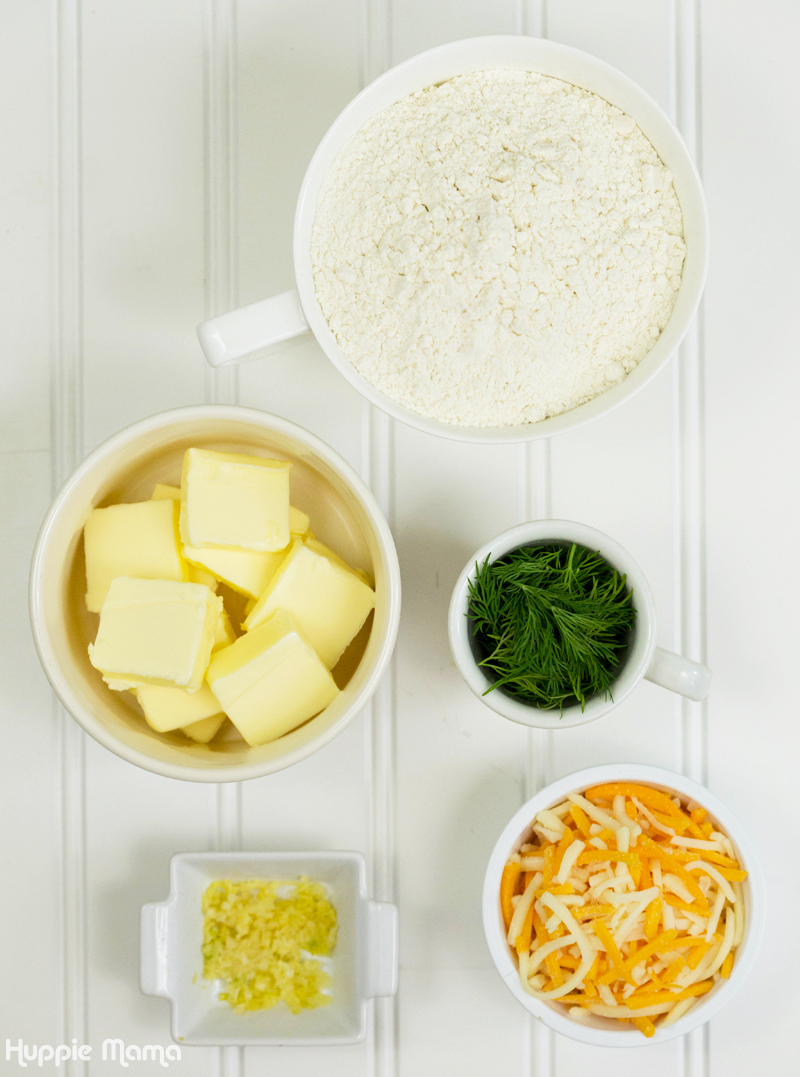 To make the dough, place all of the ingredients in a food processor and pulse. First, you will see crumbles and then it will come together to form a ball of dough. Take the dough and roll it out until it is about 1/4″ thick. Using a sharp knife or pizza cutter, make cheese straws that are about 1/2″ thick. I suggest doing the slicing portion on a parchment lined baking sheet so you don't have to move them around after cutting.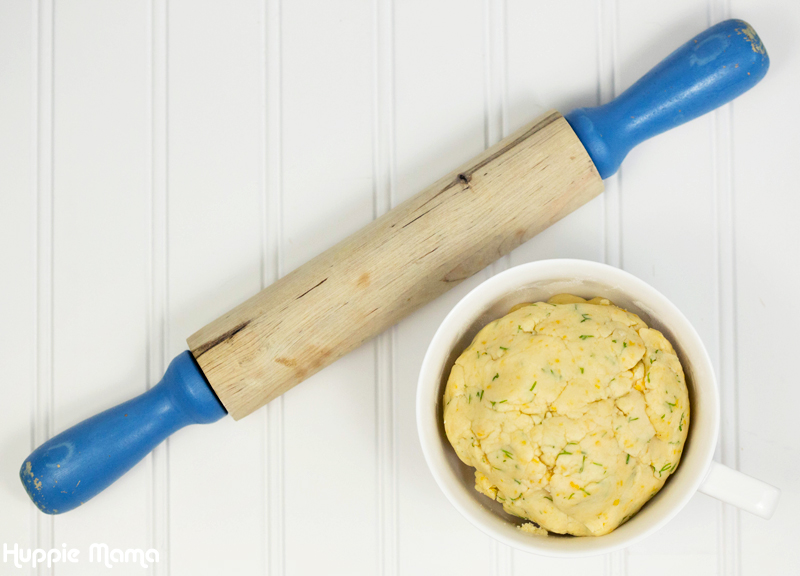 Bake the cheese straws in the oven for 12 – 14 minutes, until the edges begin to turn a light golden brown. Allow them to cool completely before serving as they can be fragile at first.
In addition to the cheese straws, I set up a beverage bar with hot cocoa for the kids (and me) and coffee for Richard. I love my hot cocoa with whipped cream, but my children prefer marshmallows, so I had both available. Here are some more coffee and cocoa holiday ideas.

After the food was all set up, we began looking through our bins of ornaments. The kids were really excited when they came across handprint ornaments we made in previous years. This was Bryce's first hand-made ornament, when he was just 3 months old. He placed it in his hand to compare the size to now.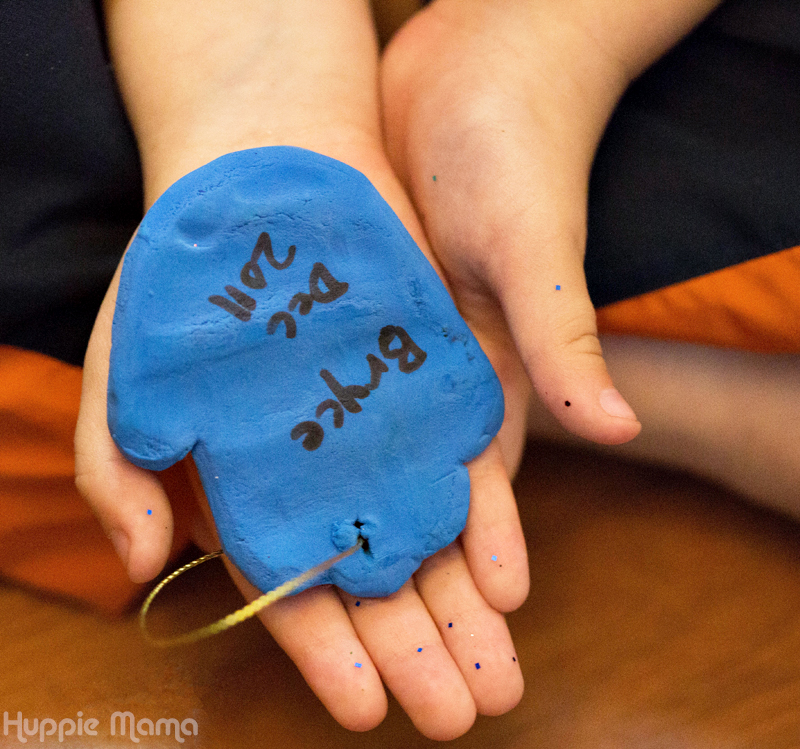 Lydia asked if she could place the first ornament on the tree. Here's another one of our traditions. We always add the same ornament to the tree first annually. It's an ornament Richard and I got in Atlantic City, New Jersey on vacation the year we got married. It says 2005 along the bottom.
Since Lydia got to add the first ornament, Bryce asked to do the tree topper. Richard lifted him all the way to the top, and he happily placed the star at the top of our 6.5′ tree. He was so proud of himself!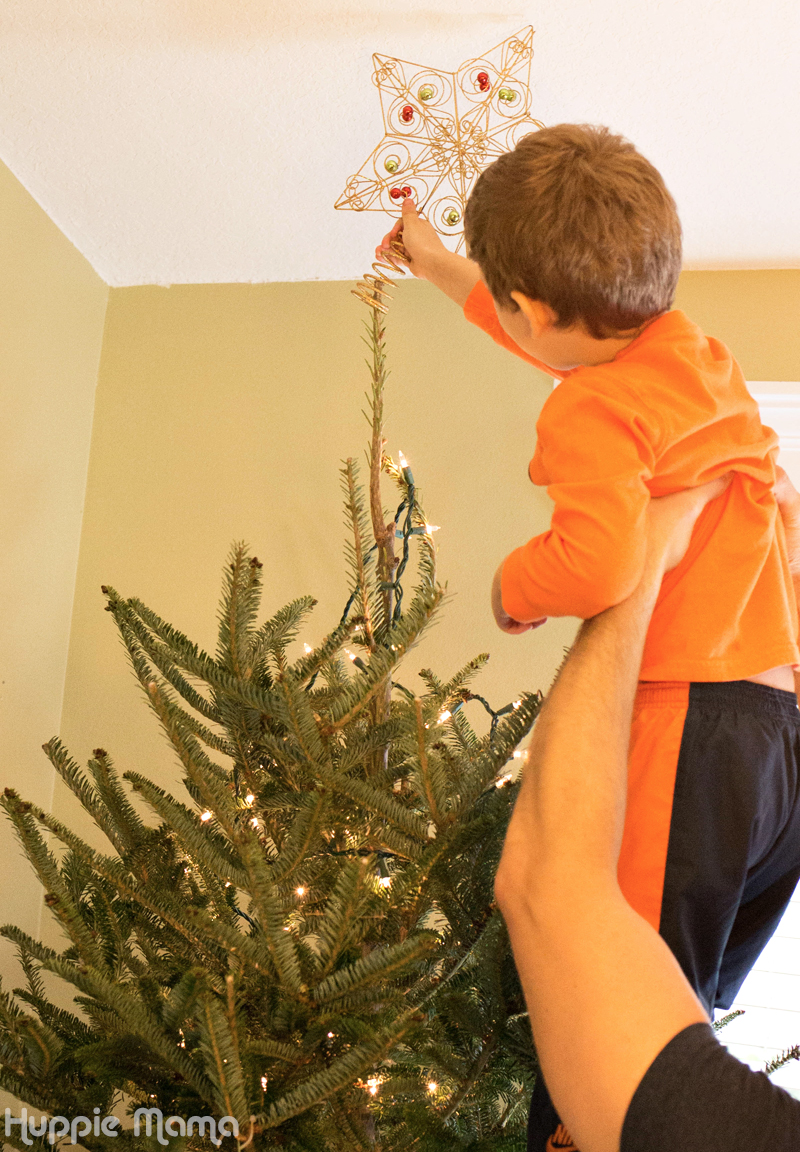 It's a little early to be handing out Christmas cards, but I thought these cards were so cute, they were perfect for displaying! Just purchase seasonal photo holders like these snowmen, find the perfect Hallmark cards for your family members, and display them as part of your holiday decor. The card on the left reminded me of Bryce because he's about as goofy (and active) as that snowman. The card on the right reminded me of Lydia because she's so sweet. They look perfect with my white faux trees in the background.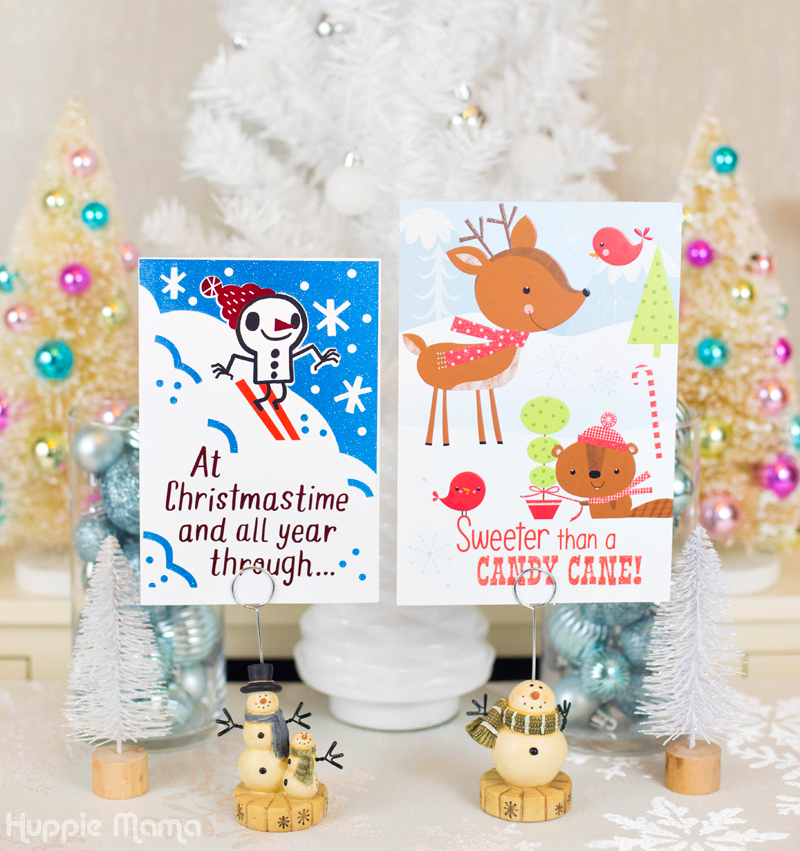 Hallmark cards and Hallmark ornaments are available at your local Walmart store. From humorous to spiritual, for family and friends, there's a Hallmark holiday card for everyone on your list. Check out their selection of ornaments, featuring fun characters and holiday themes.
Click here to save $1.00 off of a two Hallmark Greeting Card purchase at Walmart, minimum $1.00 purchase required. Take advantage of the savings and #SendHallmark this holiday season!
What are some of your family's special holiday traditions?