This shop has been compensated by Collective Bias, Inc. and its advertiser. All opinions are mine alone. #StackItUp #CollectiveBias
In case I've never told you before, I'm a huge fan of sweet and salty snacks. Chocolate-covered pretzels, honey-roasted cashews, salted caramel anything… delicious! I decided it was time to create my own sweet and salty dessert that could satisfy all my snack cravings. My idea? Chocolate-Dipped Peanut Butter Sandwiches. They're like the peanut butter cups you grew up eating, with the crunch of a buttery cracker and a little sprinkle of coarse salt.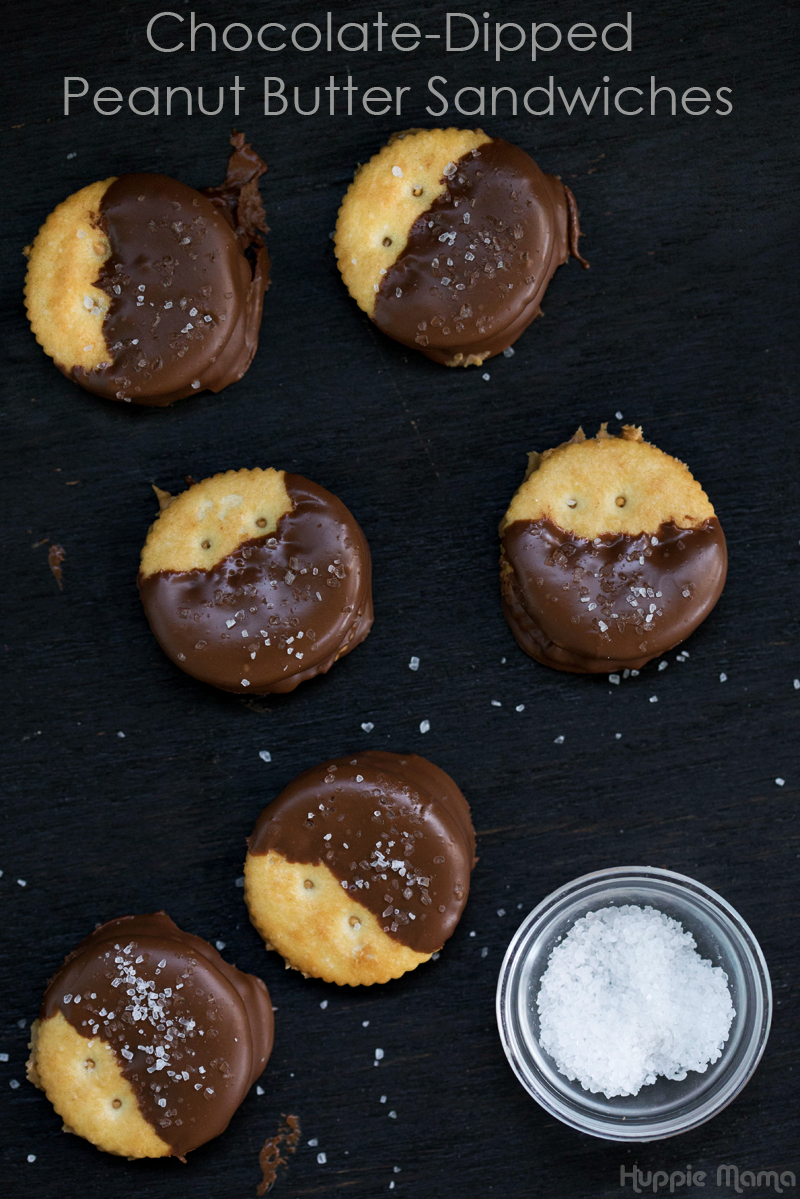 The great thing about this recipe — besides the fact that they are quite tasty? They can be made in just minutes. No baking, no special equipment, and they can be stored for several days in a sealed container in the refrigerator. Are you sold? If not… check out the directions below and you will be.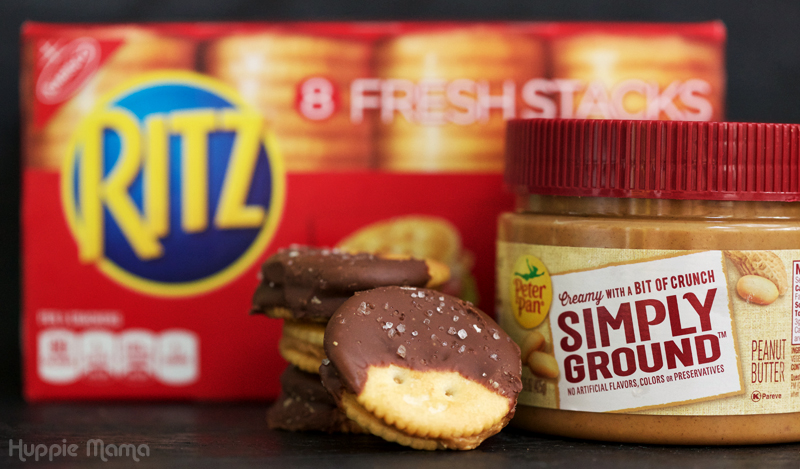 Ingredients:
24 RITZ Original Fresh Stacks crackers
¼ cup Peter Pan Simply Ground Peanut Butter
4 ounces milk chocolate chips
Coarse sea salt
Directions:
Begin by laying out your RITZ Original crackers top-side up. The individual packages RITZ Fresh Stacks boxes make it easy to remove a dozen crackers at a time without having to open all the crackers at once.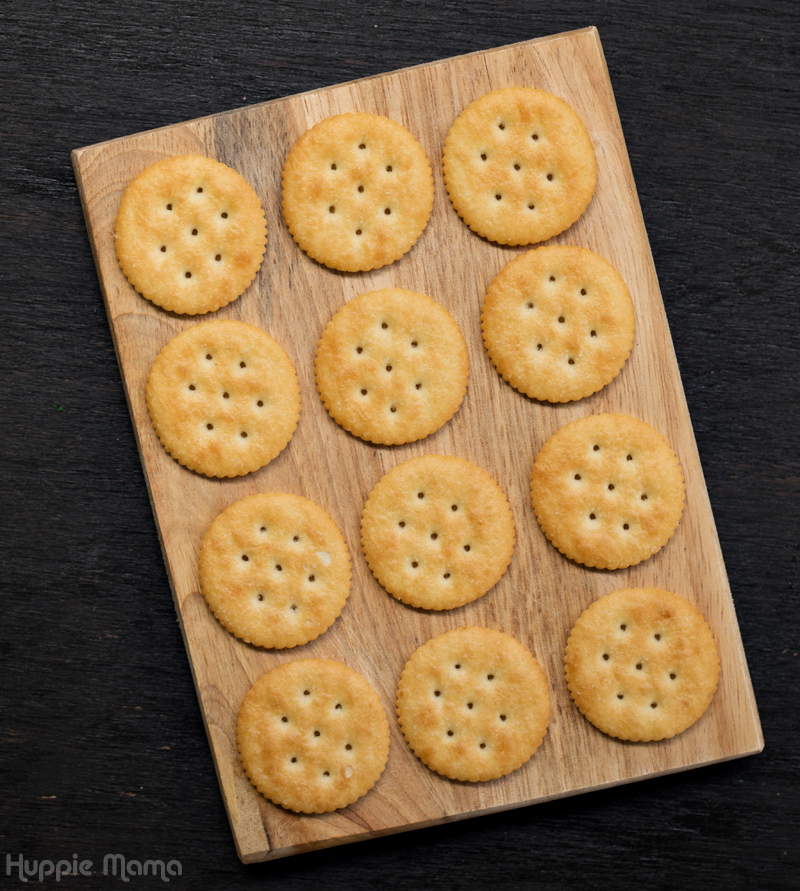 Spread 1/2 teaspoon of Peter Pan Simply Smooth Peanut Butter on every other cracker. Check out the close-up of the peanut butter texture. It's the perfect middle between smooth peanut butter and crunchy peanut butter, adding just a little extra texture to this recipe!
Sandwich the crackers together. This alone is a delicious snack that my son was begging to devour, but we haven't even gotten to the super-delicious part. Why stop right here when there's melted chocolate in your future?!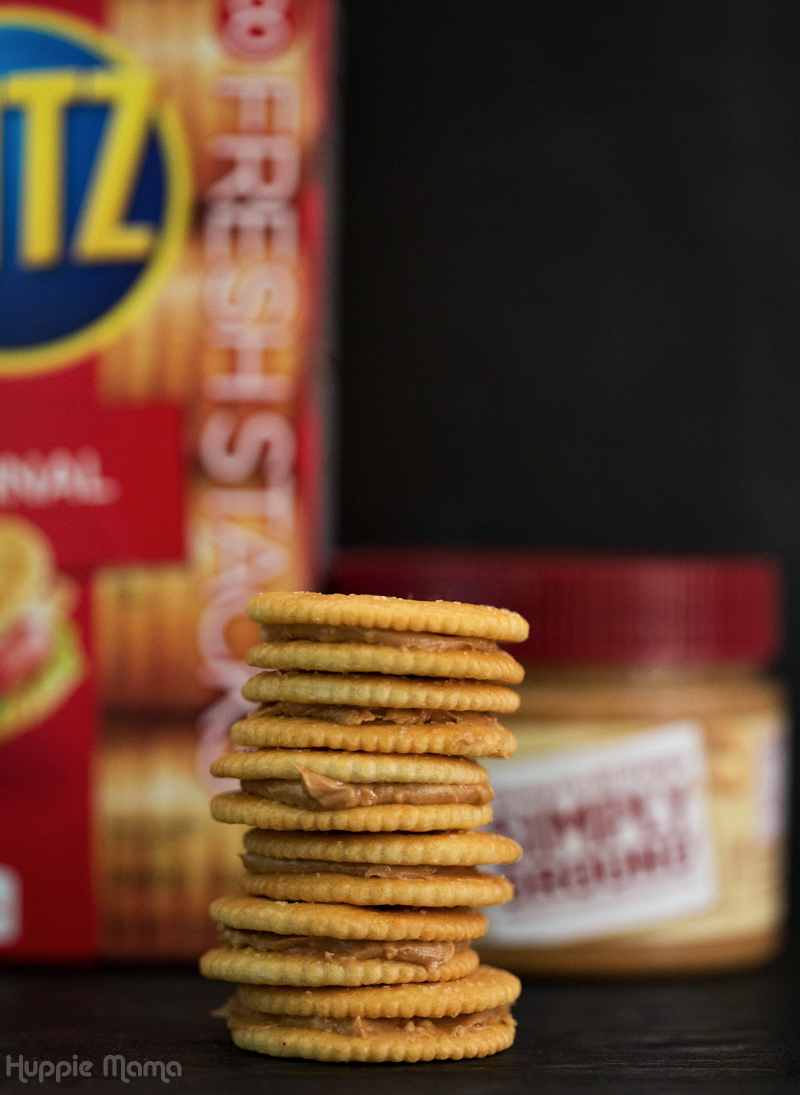 Pour the chocolate chips into a glass bowl and place the bowl in the microwave for 20 seconds, stir, 20 seconds, stir, until they are completely melted. Dip the individual sandwiches about 2/3 of the way into the melted chocolate. Place them on a rack on a pan so the excess chocolate will drip down.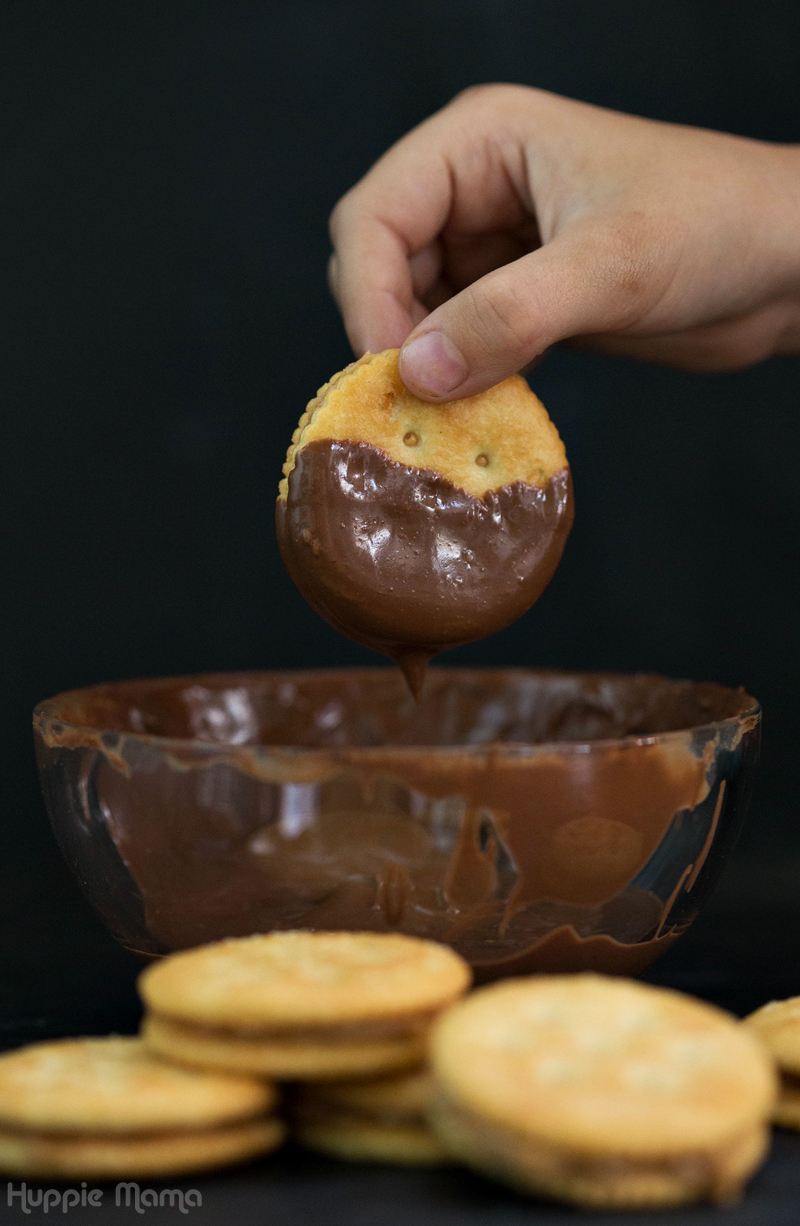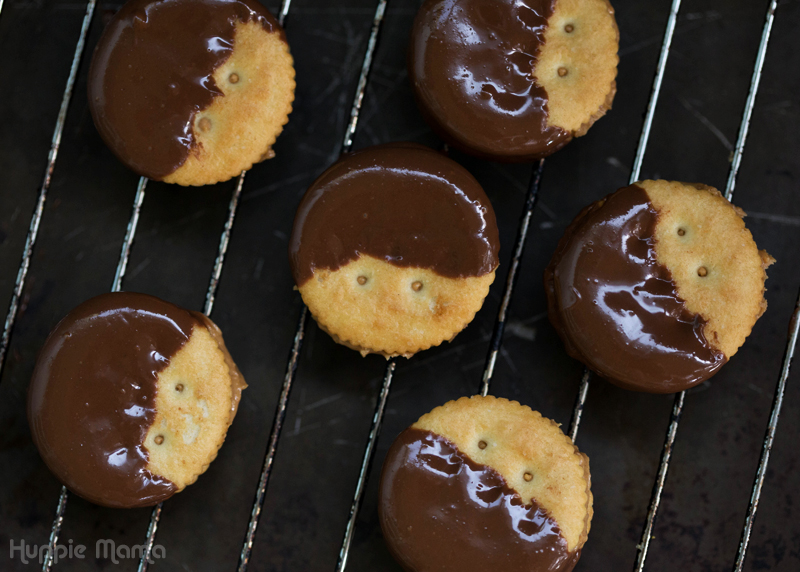 As the chocolate begins to set, sprinkle the tops with a touch of coarse ground sea salt and place in the refrigerator to set up. The rest can be stored in a sealed container in the refrigerator for several days.
Serving size: 2 sandwiches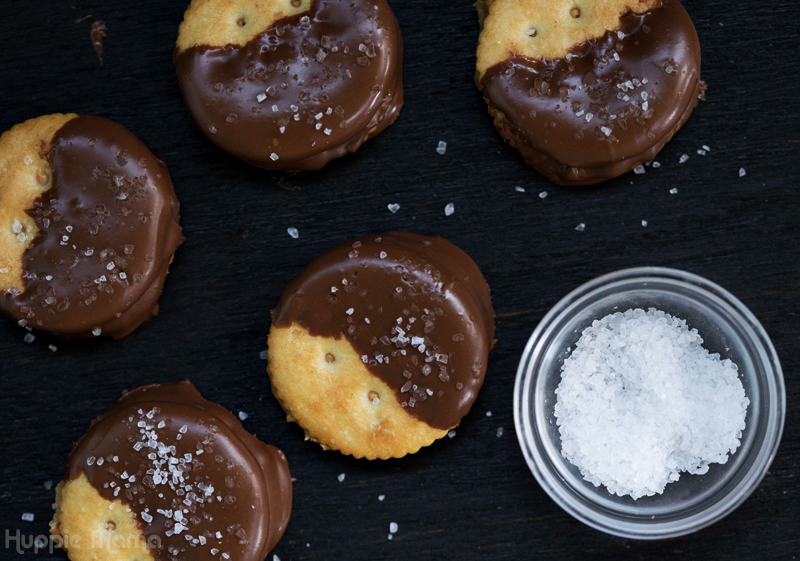 Head to Walmart to purchase Peter Pan Simply Ground Peanut Butter and RITZ Fresh Stacks in Original and Ultimate Butter (available starting March 28th while supplies last). While at Walmart, I got to try a delicious sample: a RITZ Original Cracker topped with Peter Pan Simply Ground Peanut Butter and a banana slice. I bet it would be even more delicious with a drizzle of honey!
What's your favorite way to eat crackers and peanut butter?