I received admission to the zoo for free. The opinions expressed are honest. 
Recently, my children and I took a fun trip to the Palm Beach Zoo. It's about an hour away from our home, but totally worth the drive. Palm Beach Zoo is home to over 700 animals on 23 acres of land. Check out this brief video (especially at :06).
So here are some of the highlights from our day. We began by participating in the Aldabra Tortoise Experience. The children got to feed the tortoises pieces of sweet potato on long sticks and pet the tortoises. I learned they love having their necks rubbed!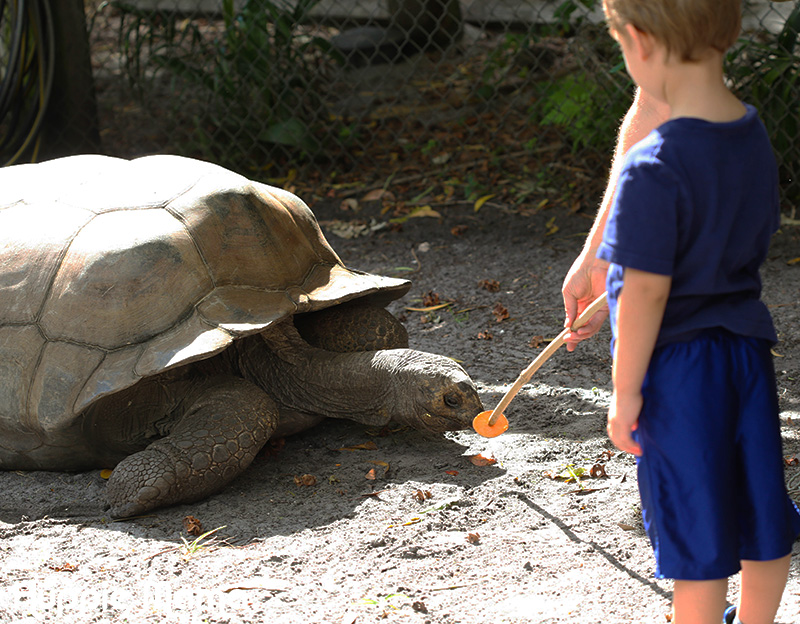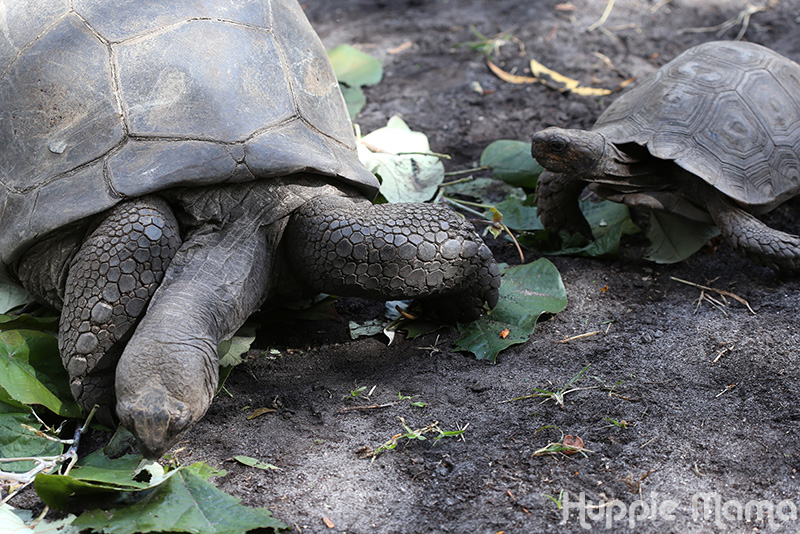 I told Lydia as we were driving to the zoo that they had a really special alligator. She asked why, and I said it was because he is a different color. Lydia guessed that he was white, and she was so excited to learn that she was right! When we visited Louisville summer 2013, we saw another white alligator. Apparently they are brothers.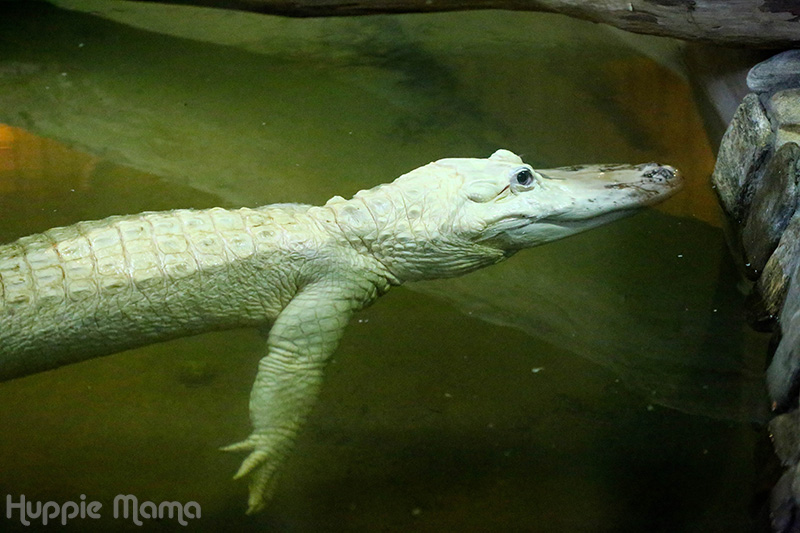 The Palm Beach Zoo has a beautiful collection of birds. Here are just a few. My favorite are the flamingos, that now have a new path in the Florida Wetlands exhibit. As part of the zoos conservation efforts, many of the birds have been rescued and cannot be released back to nature because of their injuries. The Palm Beach Zoo is a safe place for them to live. Additionally, Palm Beach Zoo is working toward being 20% solar powered and recently began selling fair-trade coffee.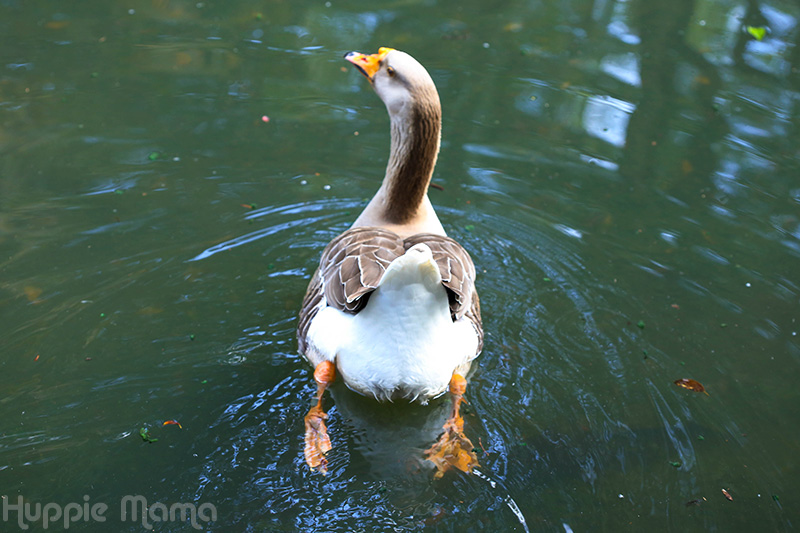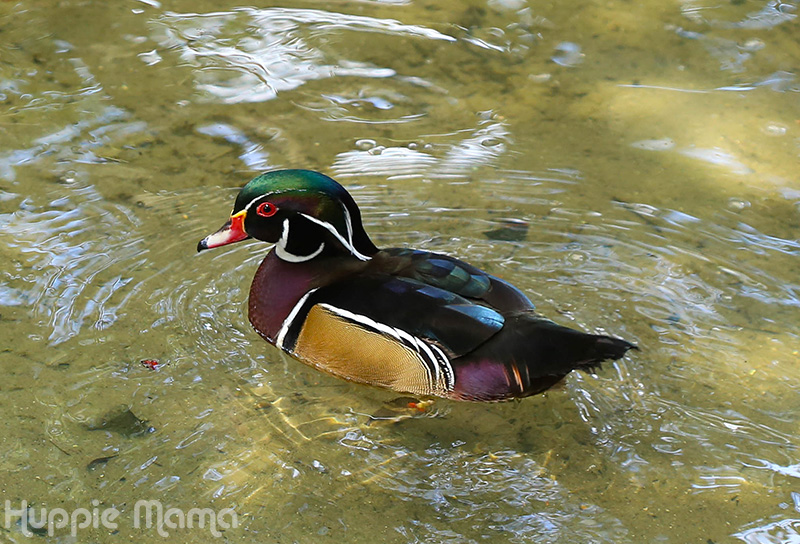 The kids even got to sit in a huge pretend bird's nest right next to the eagle exhibit.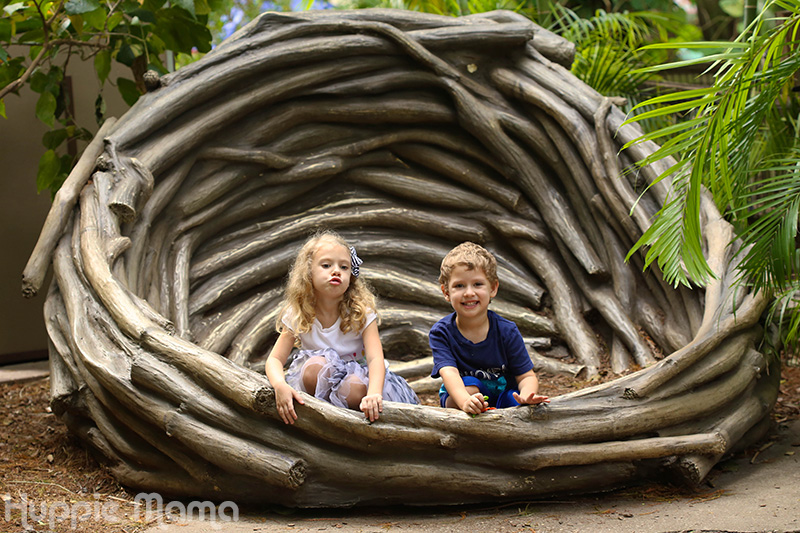 There are also many mammals to see at the Palm Beach Zoo, including koalas, sloths, giant anteaters, monkeys, and the new tiger exhibit. Lydia really liked the giant anteaters!
Palm Beach Zoo is a great half-day trip for your family. We are excited to return to play in the huge splash pad area for kids. The kids can also have fun on the carousel and train ride. Special Events for adults and children of all ages are added regularly, so check back often to see what's happening at the zoo.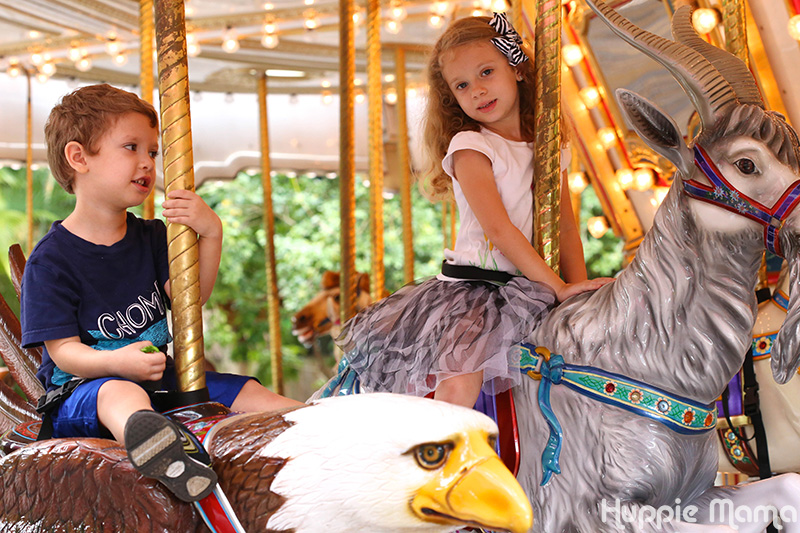 WIN IT! Enter below to win FOUR tickets to the zoo, perfect for Spring Break next week.
a Rafflecopter giveaway