This #DelimexFiesta shop has been compensated by #CollectiveBias, Inc. and its advertiser. All opinions are mine alone.
When I left for college in 1997, I knew nothing about sports, including the fact that I had chosen a University that was very into its teams. I would wander the campus endlessly on big game days, wondering what everyone was so excited about. In Fall 1999, I started working at the University's arena. Even though I was totally clueless about sports, I thought this was a fun job! I would set-up for events, take tickets, answer questions, and clean up after. My favorite events to work were actually basketball games. Unlike other sports, basketball was fast-paced and pretty easy to follow. I finally found a sport I enjoyed watching!
Here I am at my college graduation, standing in front of the arena where I worked.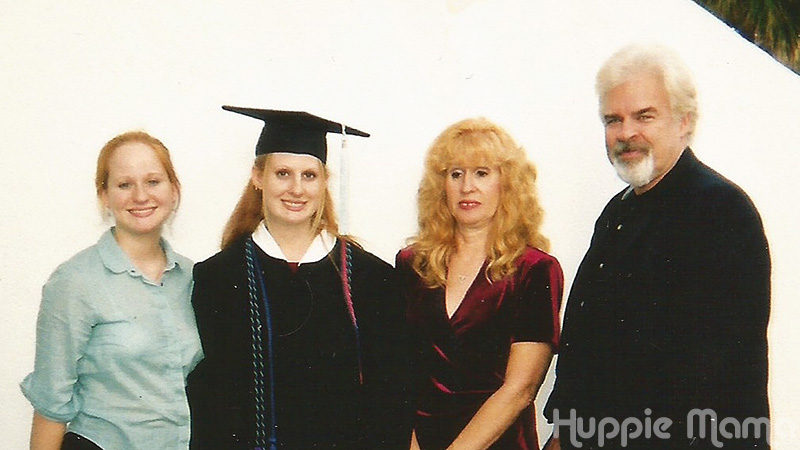 Almost 16 years later (wow, that was a long time ago), basketball is still the sport I'm most inclined to watch on TV. What I really enjoy doing, though, is making game-time snacks! What kind of snacker are you? I'm the kind of snacker who craves something sweet… but must follow it up with something salty. First a cookie, then a handful of chips… Next a square of dark chocolate, followed by a piece of cheese. I prepared the perfect combination of sweet and savory treats to watch a college basketball tournament, and here it is: Wet Taquitos with Chocolate Tres Leches Brownies.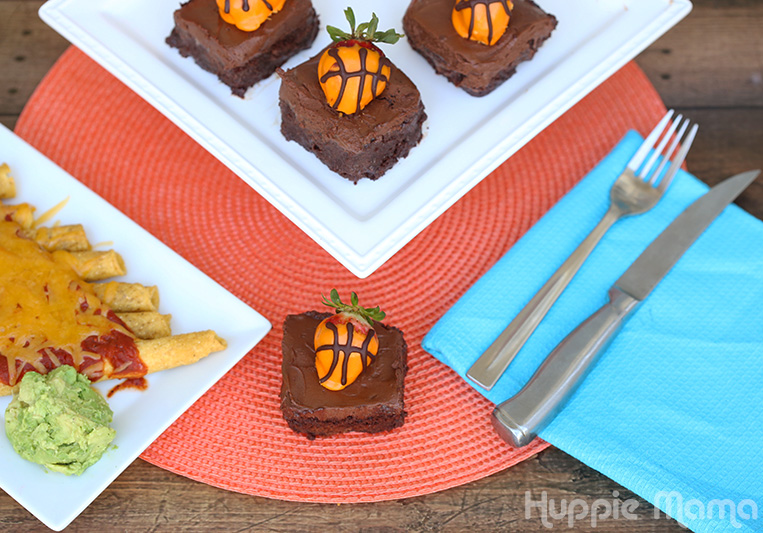 I prepare Chocolate Tres Leches to celebrate my husband's birthday almost every year. Since he's the true sports lover in our house, why not include one of his favorite recipes? I 'cheat' by using a prepared brownie mix, but because of the three milks and chocolate ganache frosting, it tastes like homemade.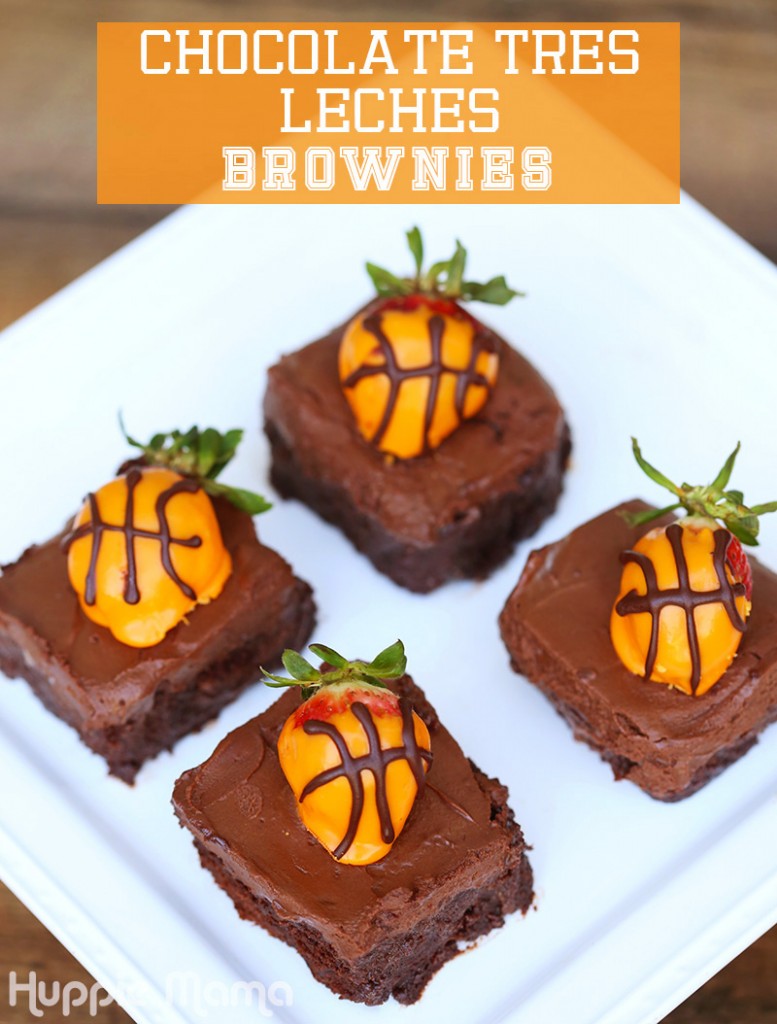 Ingredients: 
1 box of brownie mix (and the ingredients stated to prepare it)
1/2 cup + 3/4 cup heavy cream
1/2 cup evaporated milk
1/2 cup sweetened condensed milk
6 ounces dark chocolate
chocolate-covered strawberries (see details below)
Directions:
Begin by preparing the brownies according to the directions on the package. I used a special brownie pan to create individual servings, but you can use a regular 13″ x 9″ pan as well.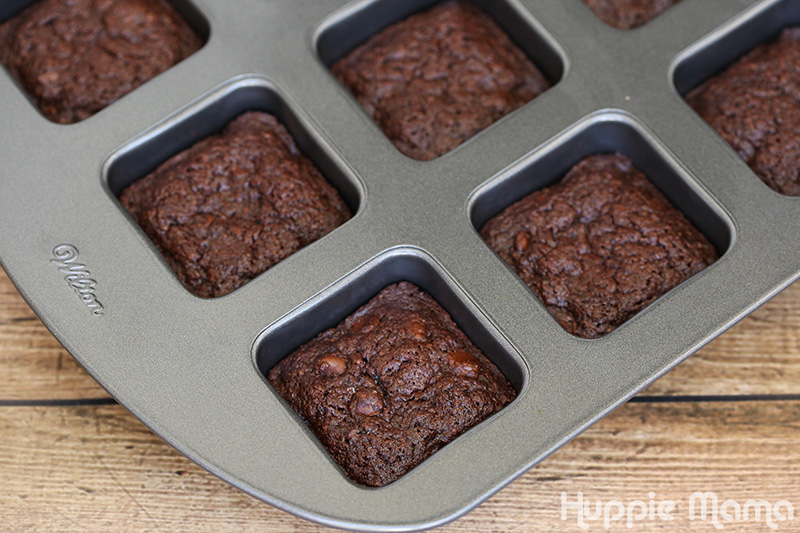 Next, take a knife and poke holes in your brownies. Combine 1/2 cup of heavy cream, 1/2 cup of evaporated milk, and 1/2 cup of sweetened condensed milk in a separate bowl. Pour this mixture over each brownie (still in the pan) until the entire surface of the brownie is covered. You may have extra milk depending on the size of your brownies. If you like them super-moist, once the first addition of milk is absorbed, you can add a second addition of milk.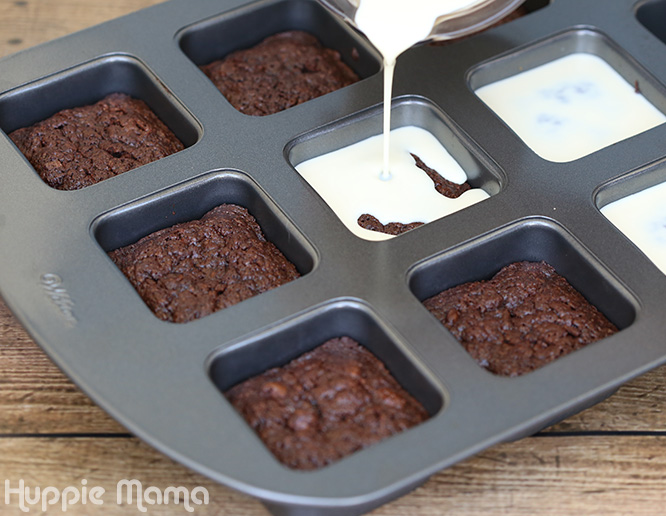 In a saucepan over a low heat, combine 3/4 cup of cream and 6 ounces of dark chocolate. Stir until the chocolate has melted. Place this mixture in the refrigerator. When it has completely cooled, place the chocolate and cream mixture into a bowl of a mixer and whip until it is fluffy. This will be your ganache frosting. When the milk has mostly absorbed into each brownie, add a layer of frosting.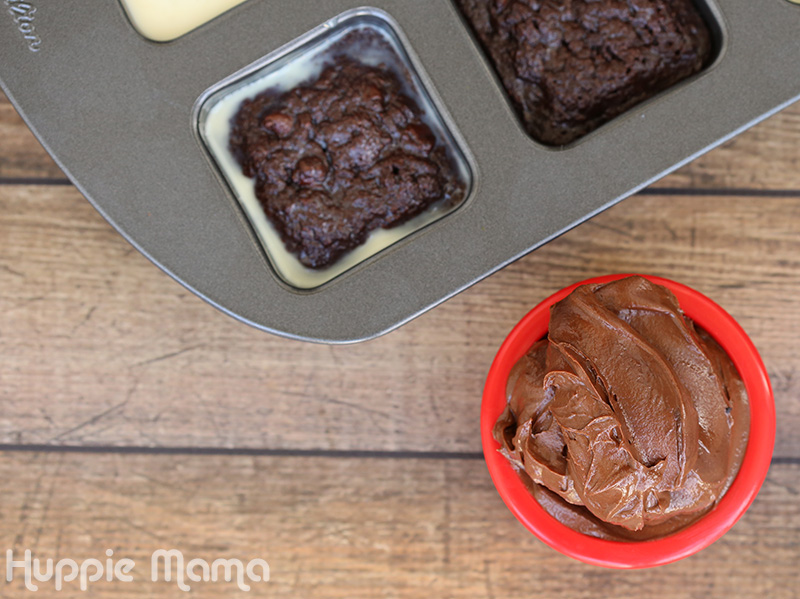 I always add sliced strawberries to my chocolate tres leches, but for a fun twist, I made basketball strawberries. I did this by melting white chocolate and adding food coloring to create the orange coating. I dipped each strawberry in the orange chocolate and refrigerated them until firm. Then, I melted about an ounce of dark chocolate, placed it in a zipper bag, cut a small tip off the bag, and drew the lines of the basketballs on to the strawberries.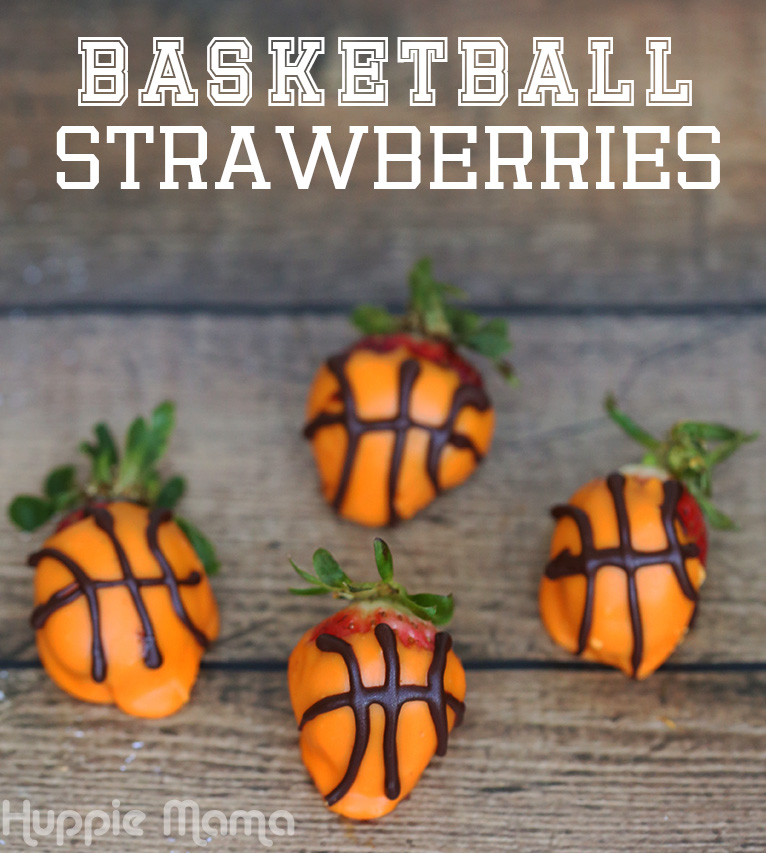 To complete the dish, I removed the brownies from the pan, and I topped each brownie with a basketball strawberry. These are delicious!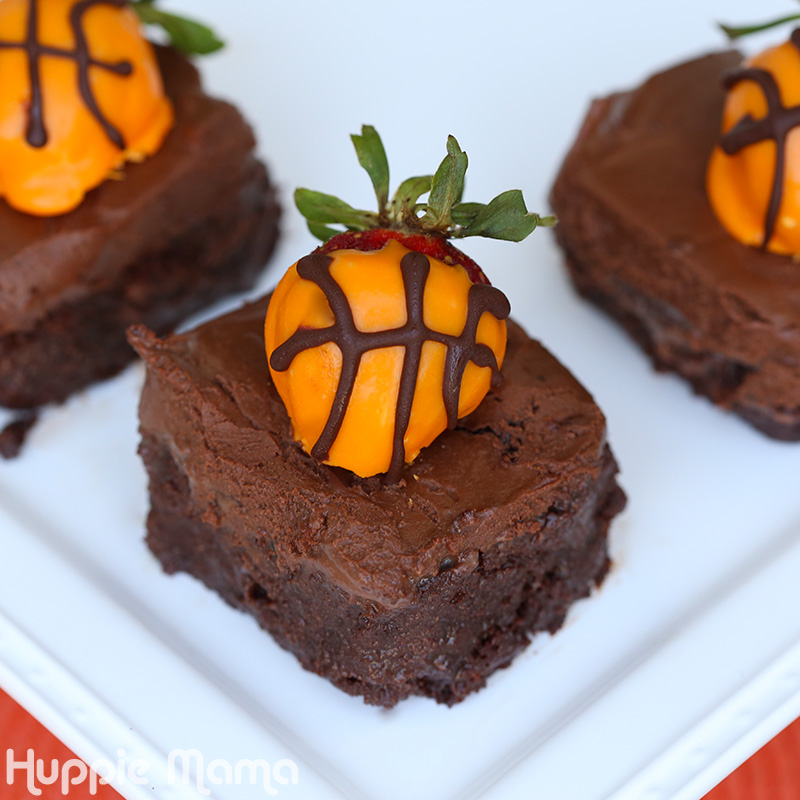 Remember what I said about how I love the combination of salty and sweet foods? Well, here's a quick appetizer you can serve before (or with… or after, I guess) the Chocolate Tres Leches Brownies: Wet Taquitos!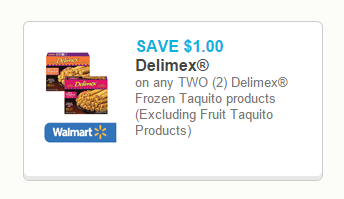 You cansave $1.00 on any TWO (2) Delimex® Frozen Taquito products (Excluding Fruit Taquito Products) at Walmart. 
I prepared Delimex Taquitos according to the directions on the package. Then I made a quick taco sauce by combining one 15-ounce can of plain tomato sauce with 2 tablespoons of taco seasoning. I poured the sauce over my taquitos and topped with shredded cheese. I broiled them for just a minute until the cheese melted and served them with a side of guacamole. The wet taquitos and chocolate tres leches brownies are the perfect sweet-savory game day combination!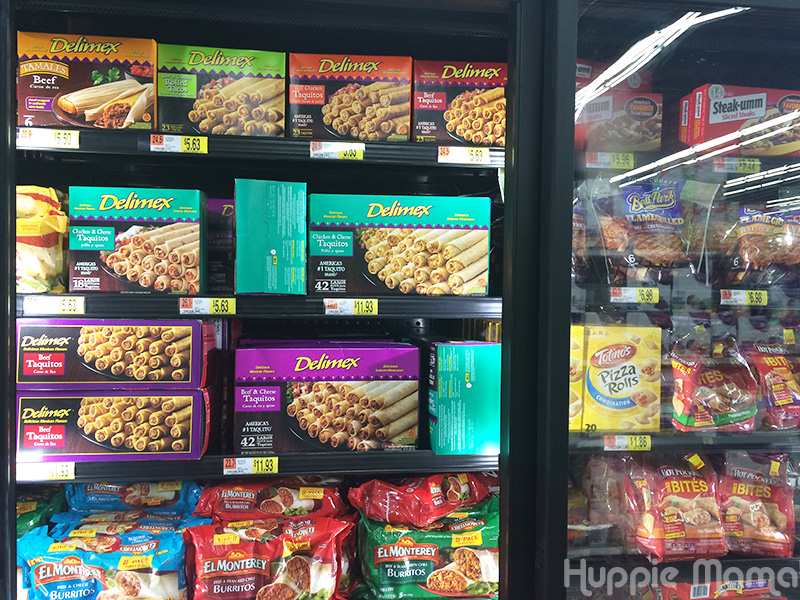 Delimex Taquitos, Tacos, and Tamales are available in the frozen appetizer section at Walmart. Try all of the different flavors when creating game day snacks, like Beef Tamales and Chicken & Cheese Taquitos.