This #InspiredHome shop has been compensated by #CollectiveBias, Inc. and its advertiser. All opinions are mine alone.
We moved into our home in March 2009, while I was pregnant with my daughter. I knew this would be the home where we grow our family and raise our children. In September 2009, I gave birth to my beautiful baby girl Lydia. In 2011, I learned I was pregnant with my son Bryce, and I wanted to create a really fun bedroom that I thought he would love. I went with an outer space theme, with a Buzz Lightyear paint color, solar system area rugs, rocket lamp, and star-themed furniture. I threw in some retro-inspired items just for fun. Here's an inspiration board to create a similar room!
Outer Space Bedroom by huppiemama
I divided the room projects into those I could do myself (DIY) and those I knew I could not do myself (DDIY).
DIY Projects: Projects I knew I could do myself.
Sew curtains
Paint the walls
Refinish old furniture
Make pillows
Create framed artwork
Build a personalized lamp (my latest project)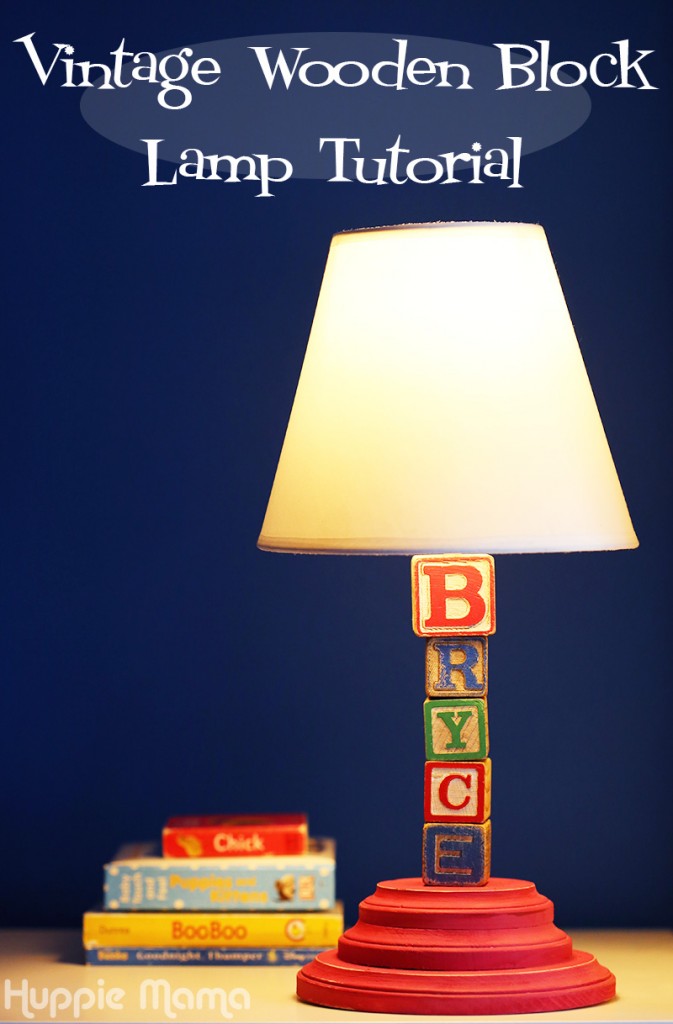 Materials:
Vintage wooden blocks to spell your child's name
Lamp kit, complete with cord and all fittings
Hollow threaded lamp rod
Wooden plaques for base
Paint
Sandpaper (optional)
Lamp shade
Directions:
I began by purchasing three wooden plaques to stack together to make the base. You can use any shape you want, but I liked the appearance of these three arranged together.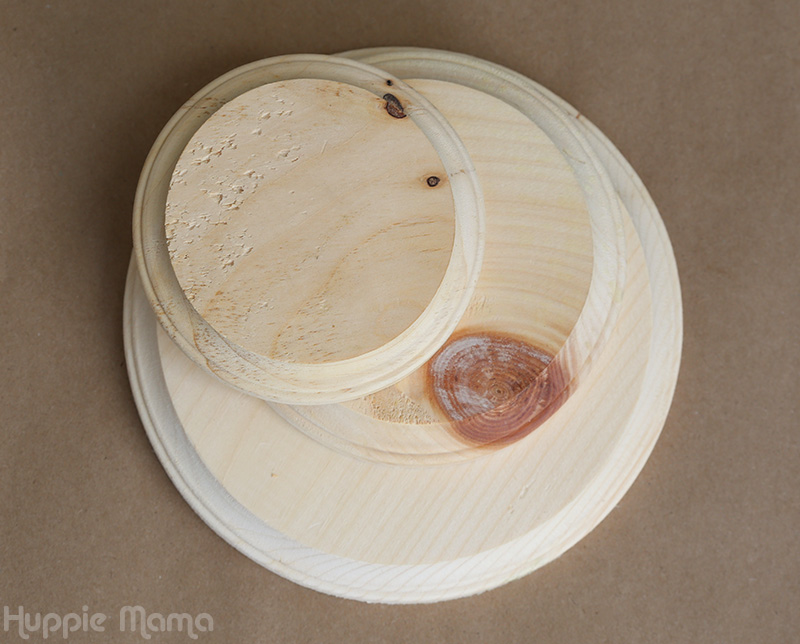 Next, glue the pieces of the base together. Paint the base according to the manufacturer's directions. This particular paint required two coats, with 2 hours of dry time between them and 24 hours of curing. Once the paint was set, I sanded them lightly to give an aged appearance.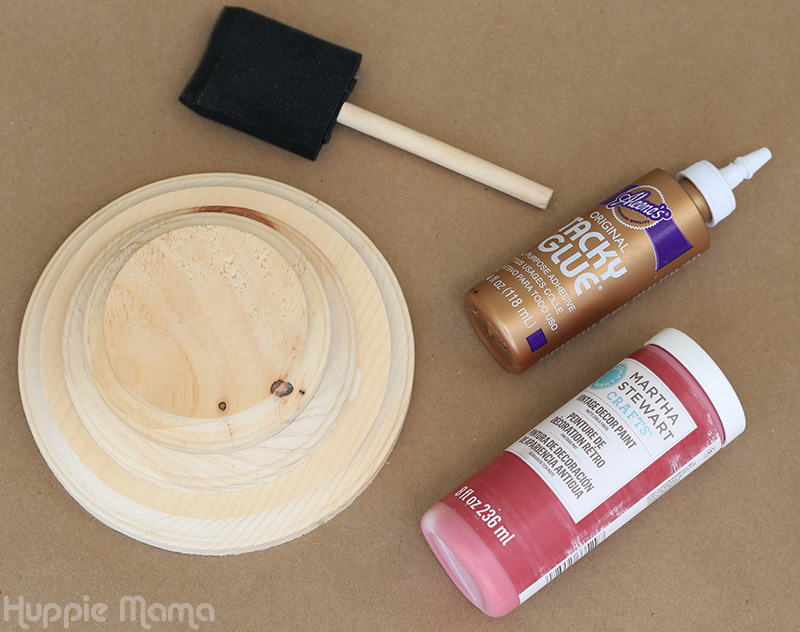 Drill holes in each of the blocks (be sure they are facing the right direction) and in the base. The hollowed rod I used for this lamp was 1/2″ in diameter, so I used a 1/2″ drill bit to make the holes.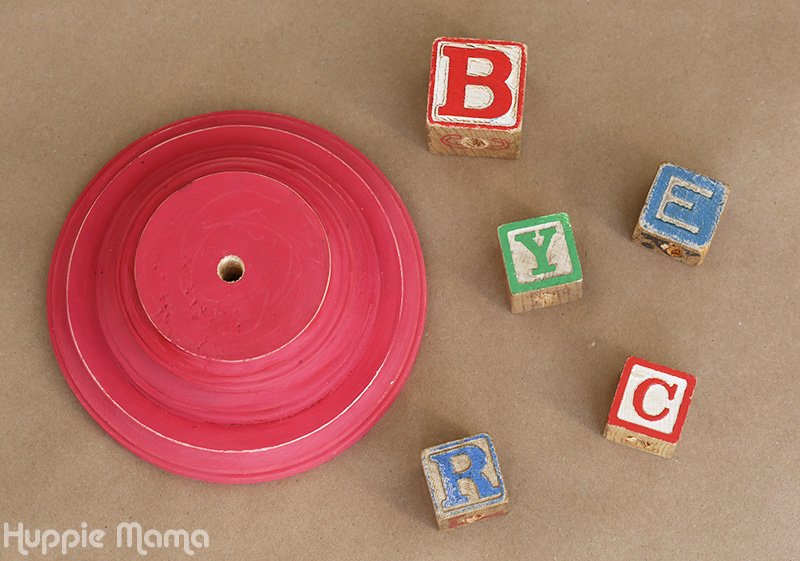 Cut the hollow threaded lamp rod to the appropriate size. Thread the letter blocks on to the rod in the correct sequence. Add the base and insert the electrical cord through the bottom. Add the portion the light bulb screws into and properly attach the electrical cord following the manufacturer's directions. Add a light bulb and lamp shade, and your project is complete! How cute is this vintage wooden block lamp, perfect for any child's room?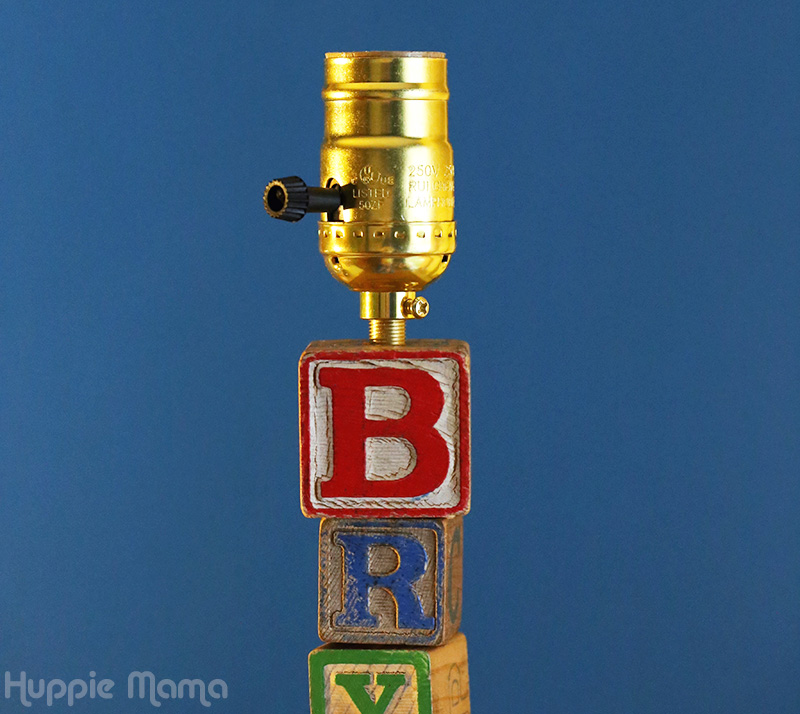 DDIY Projects: Some projects are Don't-Do-It-Yourself.
Dry wall
Texturized ceiling
Replacing baseboards
Replacing the flooring
In the fall of 2012, we were hit with a lot of rainstorms, and our roof leaked badly. As a result, Bryce's room was horribly damaged. An emergency crew had to come out and remove large chunks of his wall and ceiling. We really had to decide what projects we were able to do ourselves in this room and what projects required the help of professionals. Roof replacements such as those triple glazed roof windows might be ideal because they are durable and at the same time, boast in aesthetic value.
We replaced the roof in 2012, but we couldn't afford to do the indoor repairs until this year (repairs completed January 2015). Unfortunately, some of the laminate floor boards are warped, so I had to check out our flooring options. First stop? Carpet One. What I loved about my trip to Carpet One is that they offer so many different choices based on your budget and needs.
Their selection includes carpet, tiles, wood, laminate, and vinyl flooring. The first thing I noticed was the bamboo flooring. I love that this is a sustainable product and comes in a variety of colors.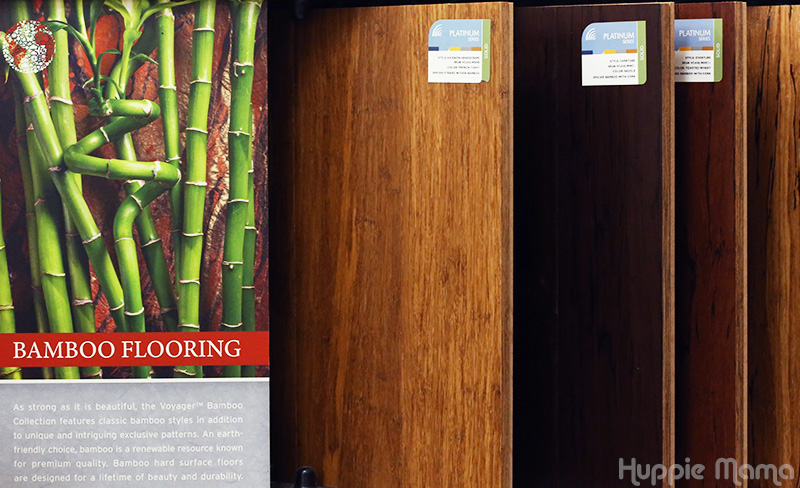 Sticking with an environmentally-conscious theme, this real wool carpet is made from sheep. It is also a sustainable, eco-friendly product.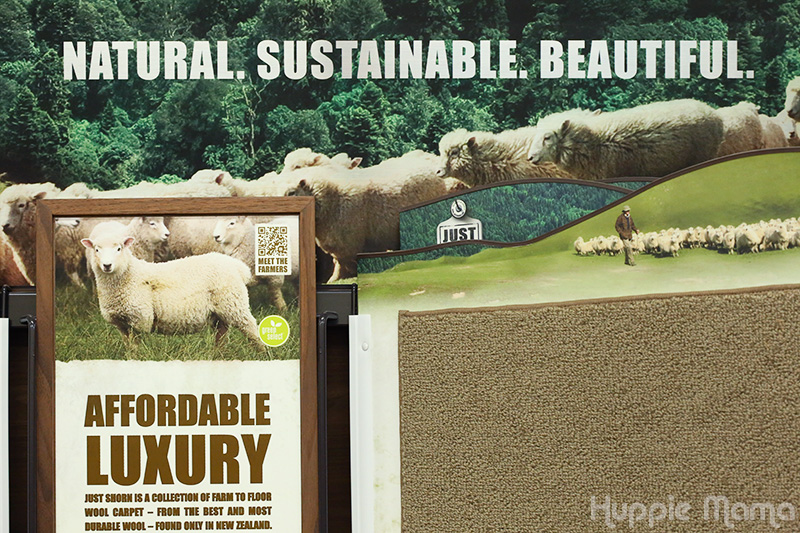 If you like tile floors, Carpet One has a great selection of natural stone tiles, ceramic tiles, and porcelain tiles. Each one offers a different set of benefits with prices for every budget.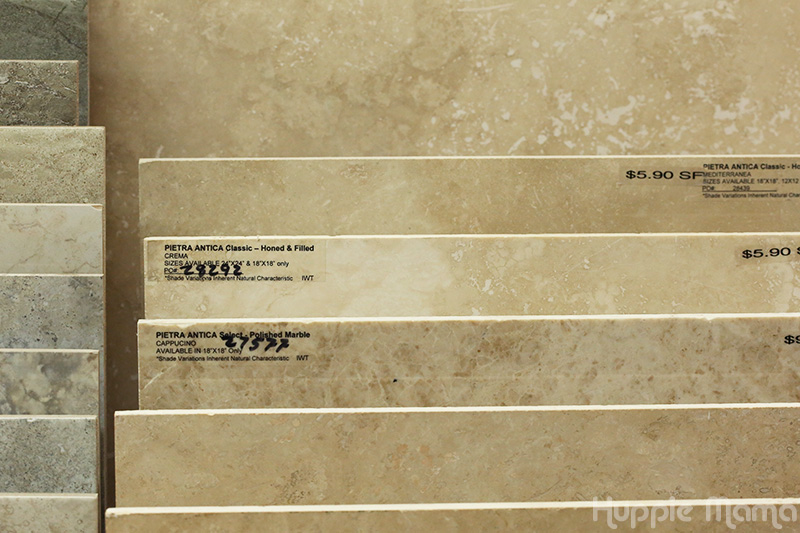 Right now, Lees Carpets are up to 50% off as part of the Carpet One Don't Do It Yourself Flooring Sale (3/6/15 – 4/19/15). These carpets are available in a variety of colors and textures. Here are a few other exclusive offers available at Carpet One:
Healthier Living Installation: Their cleaner, healthier installation practices help to minimize irritants, dust and odors to encourage better air quality in customers' homes.
The Beautiful Guarantee: If you're not 100% satisfied with your new floor, we'll replace it for free.
Additionally, you can receive up to $500 off on select hardwood, tile, laminate, LVT and more.
Instant Savings: Save $100 off a purchase of $1,499 or more. (Available at participating stores only; not all products at all locations. Offer cannot be combined with other discounts or promotional offers.)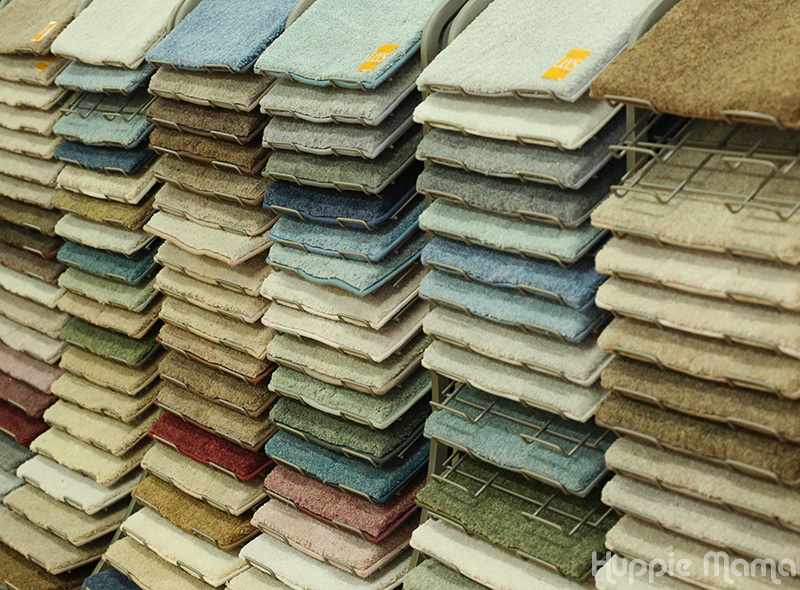 When you are ready to purchase new flooring, a specialist will come to your home or office to take measurements for free. I visited the showroom on a Friday afternoon, and I was able to schedule the in-home measurements on Monday. How convenient!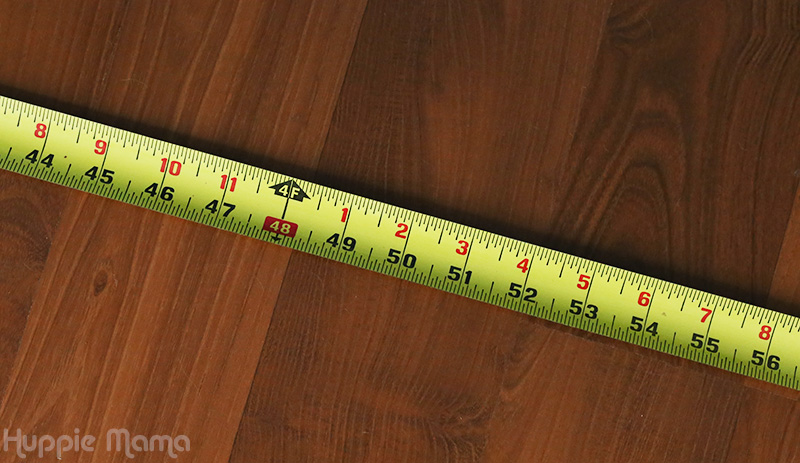 Your room is sketched to provide a good estimate of the size so you can calculate the cost of your flooring. While carpeting and vinyl are purchased in large pieces, tile and wood are purchased by the case, with 10% extra added in case any are damaged and so you have some extra just in case.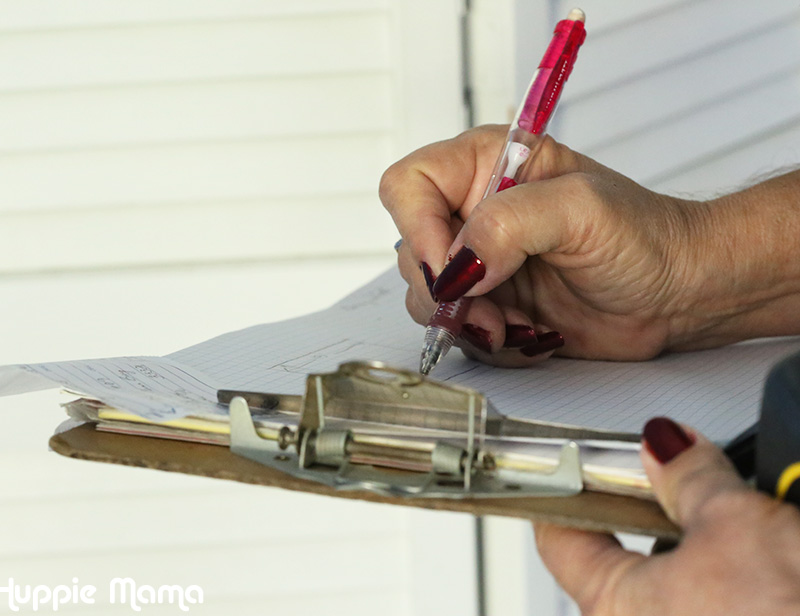 Carpet One stores are locally owned by people who live and invest in your community. The employees are knowledgeable, friendly, and are able to answer all of your questions. For major projects you don't want to do yourself, visit your local Carpet One!