This #DisneyEaster shop has been compensated by #CollectiveBias, Inc. and its advertiser. All opinions are mine alone.
I totally had my heart set on creating a FROZEN-themed Easter basket, perfect for the dainty, little girl (AKA my 5-year old daughter, Lydia). I searched Pinterest endlessly for ways to make the cutest, sparkliest, girliest Easter basket, covered with bows, glitter, and a touch of almost nauseatingly sweet princess power.
And then I paused. Let me explain.
As I wrote above, my 5-year old daughter Lydia is the girliest of girls. She loves her tutus and baby dolls and pink everything. And my 3-year old son Bryce embodies all that is a rough-and-tumble little boy. He wants to play in the mud and race cars and do pretend karate moves.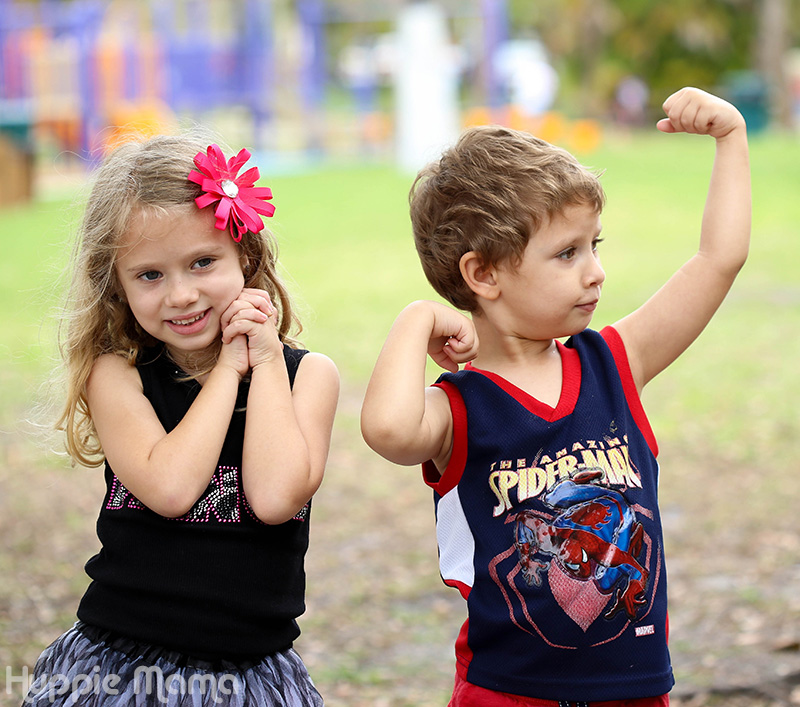 But last week I was on a play date with one of my girlfriends. She has a beautiful 3-year old daughter who looks like a little princess, with gorgeous blue eyes, porcelain skin, and long blonde hair. Unlike most girls her age, she isn't so interested in princesses and fairies and the color pink. She prefers superheroes and ninjas! So much so, she requested a 'boy'-themed birthday party. Her mom suggested more stereotypically girly themes, but she rejected them all. My friend asked what I thought of this. Can a little girl really have a ninja-themed birthday party? My thoughts? Absolutely!
On to my shopping trip. 
I went to Walmart, still dreaming about creating this fantastical, fairytale Easter basket, but something just didn't feel right. Why was I so concerned about making this basket align with my myopic views regarding gender? So I thought about what my friend's sweet little daughter would love. And I decided to challenge my own pre-conceived ideas about what makes a perfect Easter basket for girls. How about a Superhero Easter Basket for girls? YES!
Time to pause again. 
In analyzing my own ideas regarding toys and gender, I had to think not just about what I believed to be a 'girl' toy and a 'boy' toy, but also why I hold these beliefs. Where did they come from? Did my Marvel superhero basket need to include Spiderman covered in pink bows and glitter? Would that be challenging the sterotypes or just buying into them? And this was my dilemma.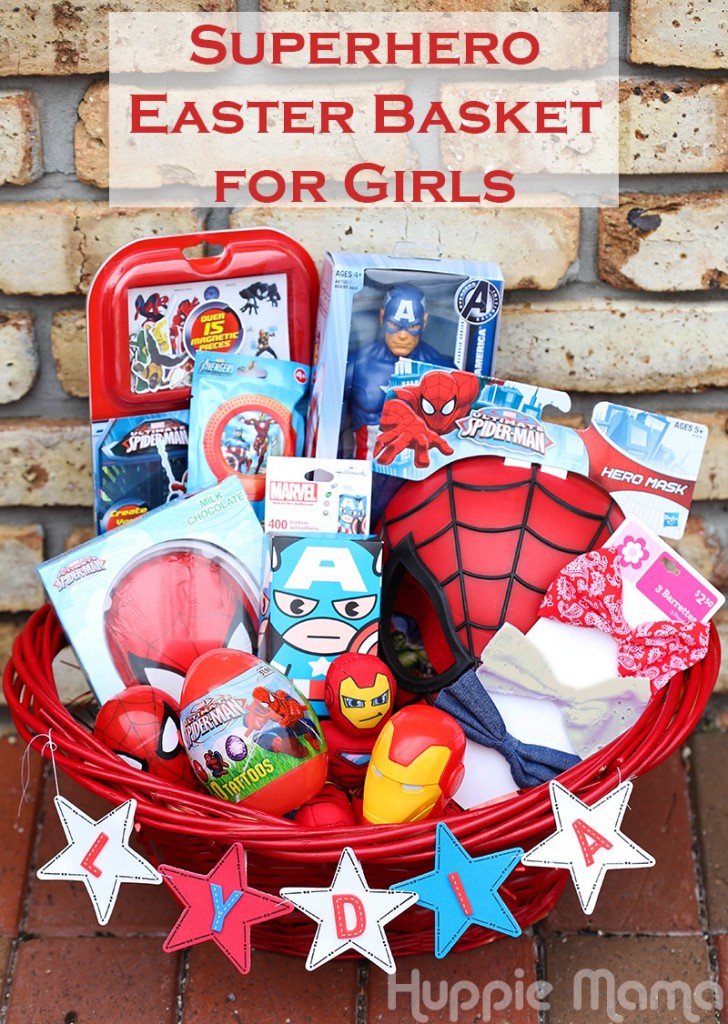 I started to assemble my Superhero Basket for Girls. I purchased all kinds of fun items that I thought any little superheroes would love: Spiderman mask, stuffed Ironman toy, Spiderman magnet set, Captain America doll (okay, action figure), Spiderman tattoos, Captain America stickers, Spiderman and Ironman plastic eggs, and more! Then I added a feminine touch that went with this theme, some All-American hair bows, complete with red, white, and blue.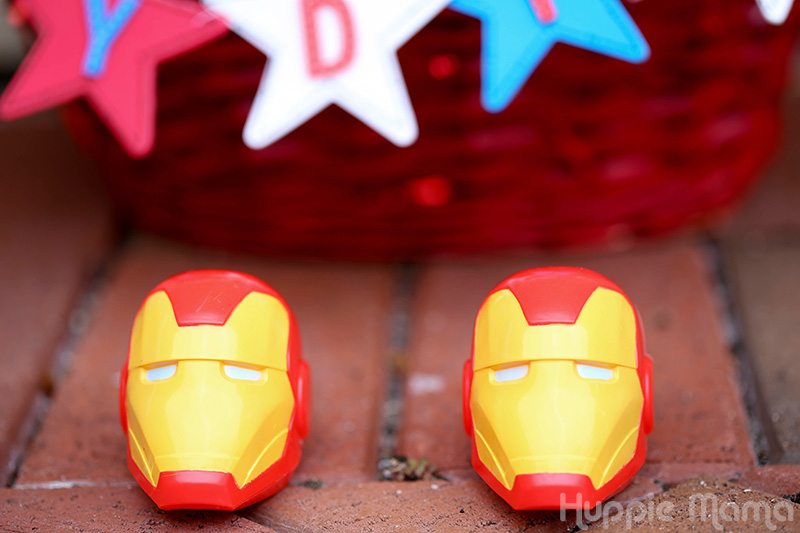 I wanted to purchase a gender-neutral basket, but the only simple baskets I could find were pink, purple, or light blue. Instead, I purchased a plain wicker basket and spray-painted it red. To me, red is a true superhero color. To really personalize the basket, I added a mini banner with my daughter's name.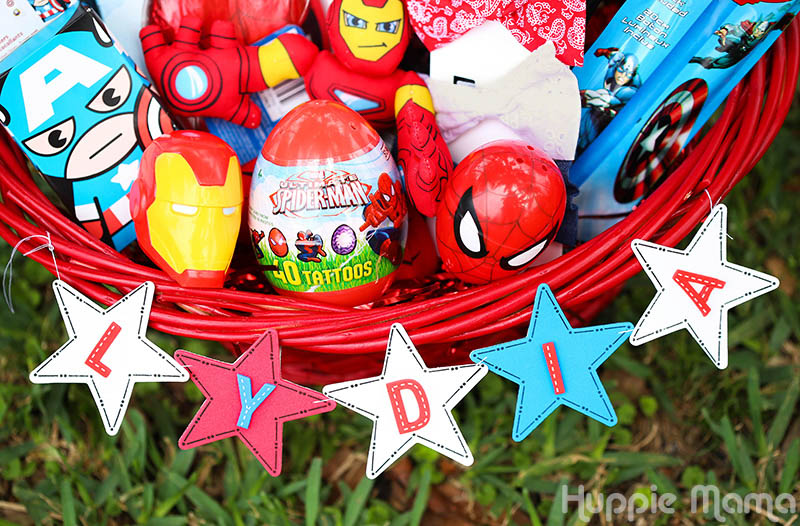 To make the banner, I found these fun star-shaped foam stickers. I added one letter of her name to each sticker. I used a needle and thread to sew the banner together. I then tied the two ends of the thread to the basket to decorate the front of it. See? Girls can be superheroes, too!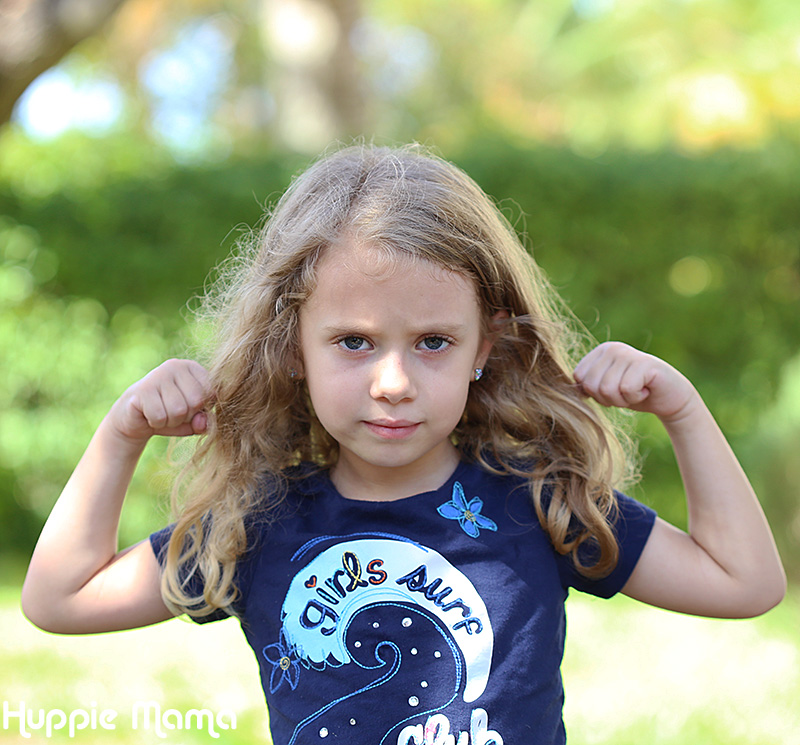 While making a stereotypically 'boy' basket for a girl, I also decided to make a 'girl' basket for my son featuring FROZEN. I know this movie is very well-loved by girls, but boys love it, too. This basket was much easier to make because there's a lot of Olaf merchandise (who just happens to be my son's favorite character from the movie).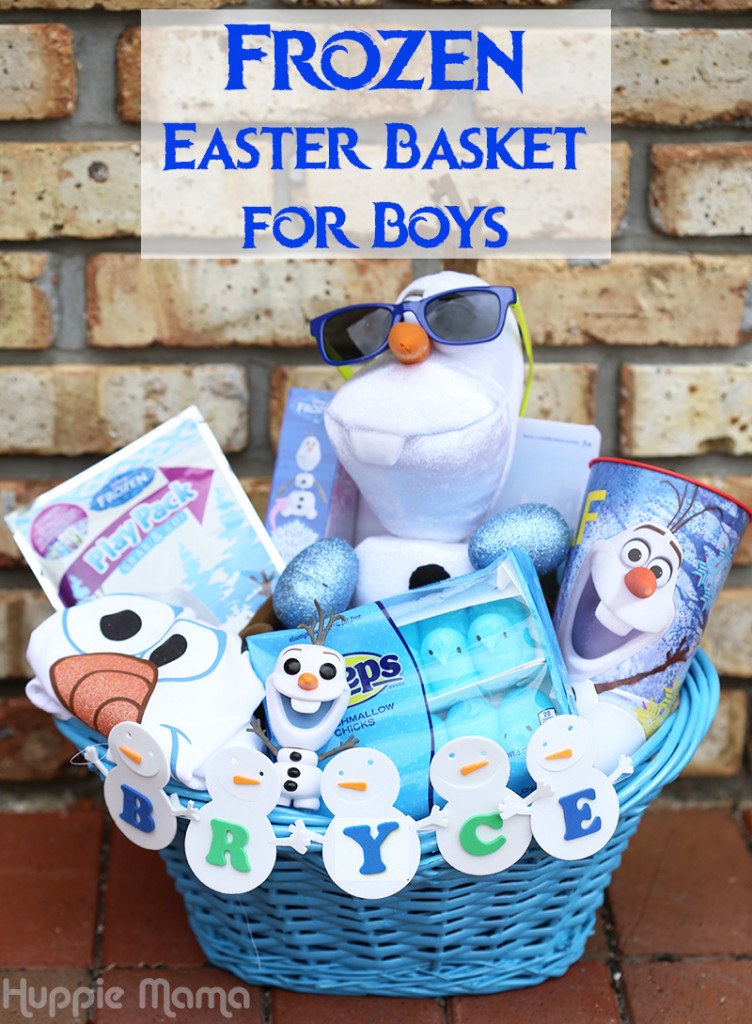 I found so many fun toys and candies to place in this basket, including a plush Olaf, bobble-head Olaf, Olaf cup, t-shirt, FROZEN Play Pack, 'icy' blue glitter eggs, and some sunglasses for spring! I even found this Olaf Easter card that says "Son – Warm Hugs, Cool Fun."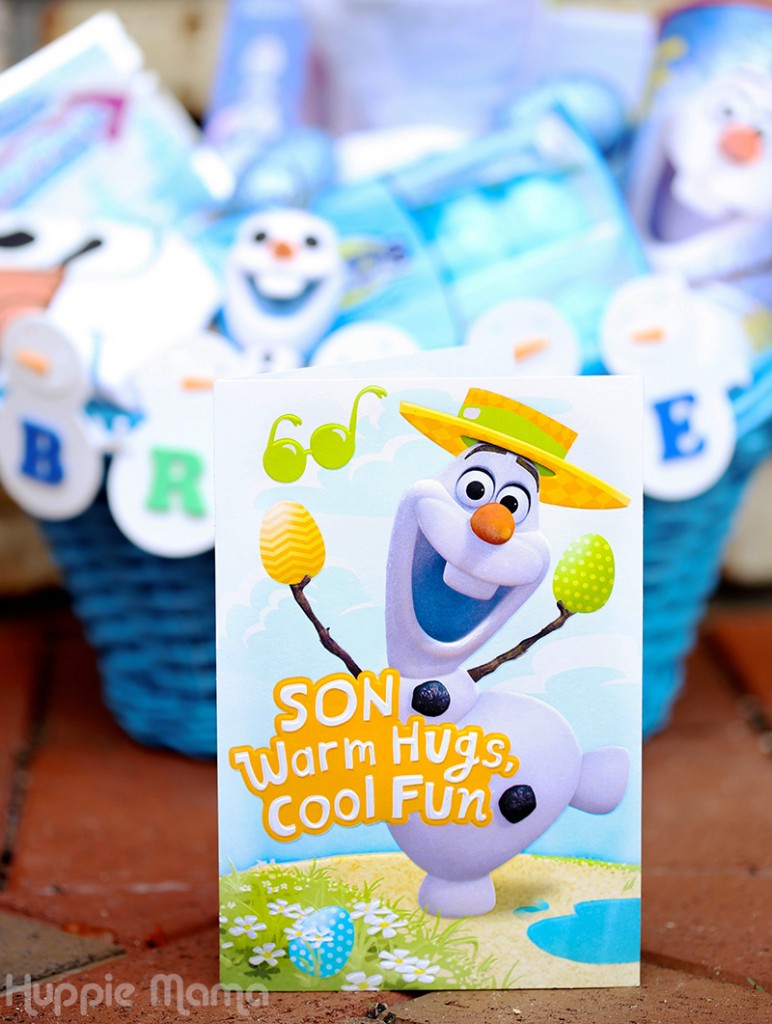 How to Create a Super-Fun Easter Egg Hunt
So after making myself a little crazy analyzing my own beliefs regarding toys and gender, I decided I would share my husband's family's Easter tradition. Quick backstory: My husband has five siblings. He was raised with one brother (who happened to love dressing up as female superheroes as a child). The other four siblings were from his father's previous marriage, and he rarely saw them as a child. About 3 years ago, we reconnected with his sister and three other brothers, and we had an instant family, with cousins, aunts, and uncles for my children. They have a really special Easter tradition! Each year, they fill plastic Easter eggs with coins and little messages. Adults and children find an equal number of eggs hiding in the backyard, place them in their Easter baskets, and bring them inside the house. Everyone takes turns opening their eggs, collecting the coins, and reading the messages. The messages say things like "Give the person to the left of you a hug" or "Stand up and do the 'Chicken Dance'." The best eggs of all contain messages that say 'Pick a Prize'. The prizes fill two tables (one for adults, one for children) and have all sorts of things, like stuffed animals, small toys, hair clips, bath products, and more.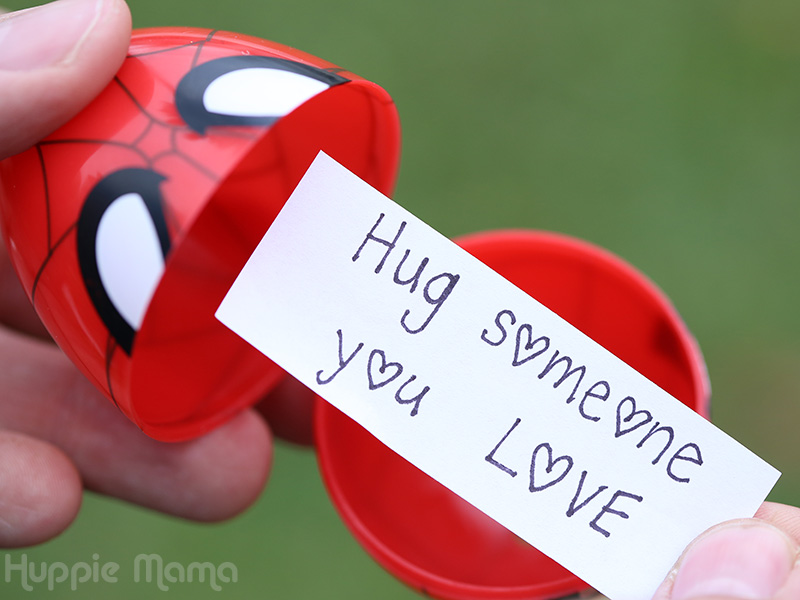 Walmart is your one-stop shop for Disney Princess, Disney Jr., Marvel, Star Wars, and FROZEN Easter basket items. It doesn't matter who you are shopping for – boy or girl – because there's something for everyone!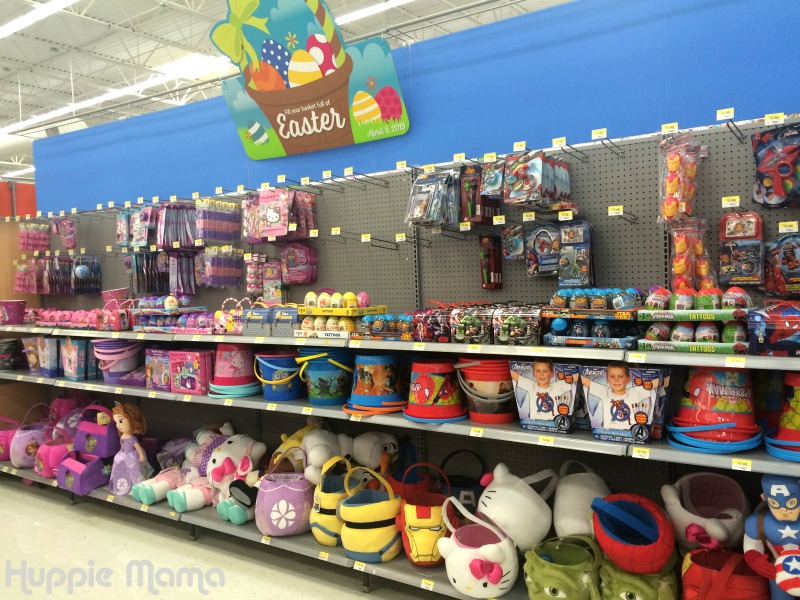 How does your family celebrate Easter? Do you make baskets? Hunt for eggs? Share your family's stories!