This shop has been compensated by Collective Bias, Inc. and its advertiser. All opinions are mine alone. #HealthySkinSolutions #CollectiveBias
I've lived my entire life in Florida: the Ft. Lauderdale area as a child (and again in my adulthood) and the Orlando area for college. When you live somewhere long enough, especially a state as big as Florida, you spend a lot of time exploring outdoors, seeking out new, exciting locations.
My wife and I met while in college, and we both had a sense of adventure. When we first began dating in 2003, we would just get in the car and go: from beaches on both coasts to huge flea markets just to wander, from small towns to do window shopping to nature hikes through marshy campgrounds. Whatever seemed like a fun adventure that day is what we did. Even after starting a family, we've tried to be spontaneous, taking day trips to different places throughout the state, spending a lot of time enjoying nature. Here are my ideas for 5 Amazing outdoor adventures in Florida.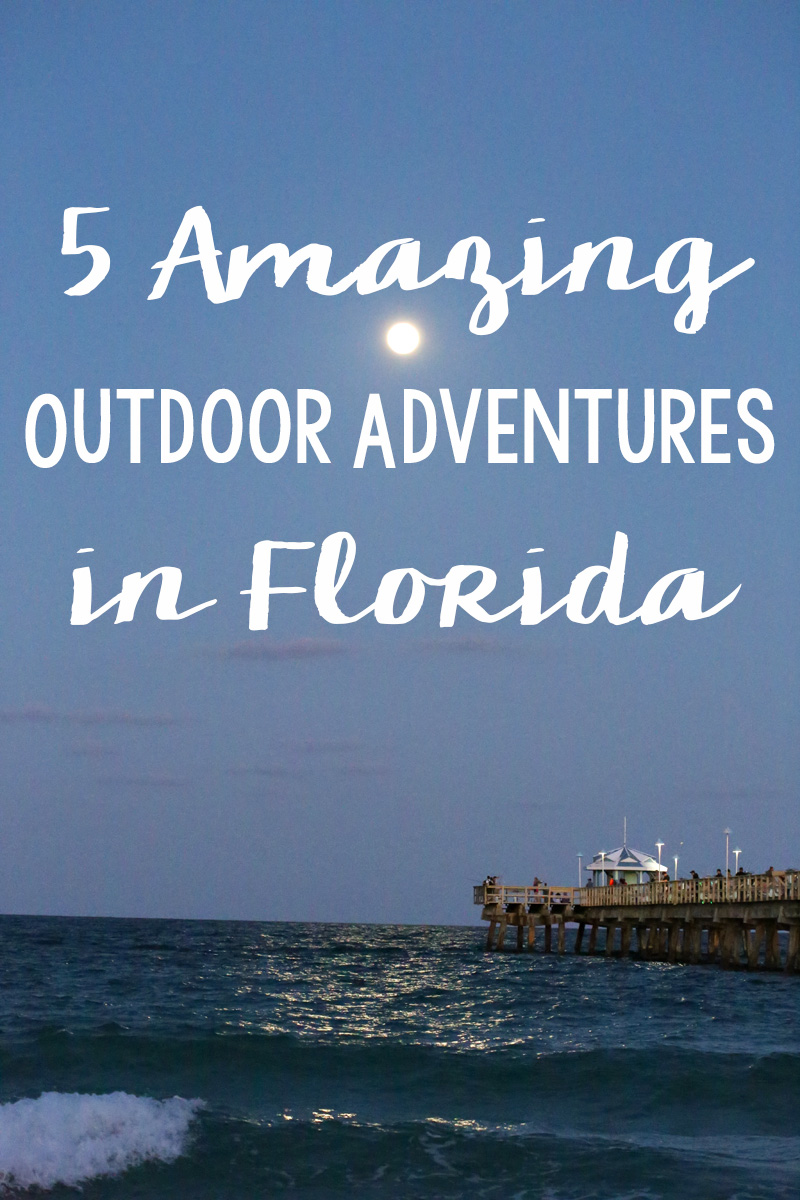 ENJOY THE SEA LIFE
Florida is known for its beautiful oceans containing diverse sea life, and there are so many ways to enjoy it. Spend a day collecting shells along the shore, snorkeling along the coral reefs, scuba-diving in the deep sea, or fishing using the best rod and reel combo for beginners.
Here are a few of our favorites to do together!
Shell collecting in Sanibel – Sanibel is off the west coast of Florida. It is known for being the seashell capital. It also happens to be where Carrie and I honeymooned in 2005. The best time of the day to find beautiful shells is early in the morning (or after a storm). Just remember to check inside each shell to make sure it doesn't have a critter inside, like a snail or hermit crab.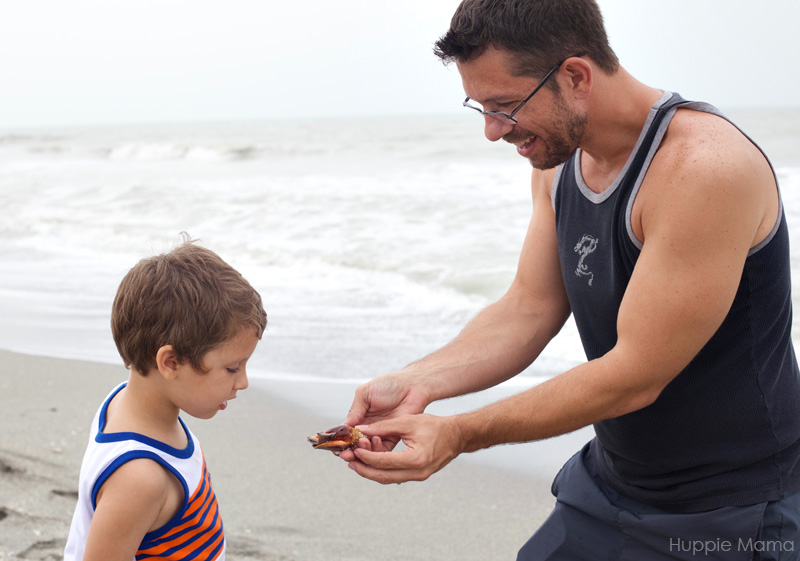 Dolphin/manatee watching – There are many places to see dolphins and manatees throughout the state. This particular picture below was taken in Duck Key, but we recently had a great time with the kids finding dolphins and manatees near Cocoa Beach, off the east coast of Florida (parallel to the Orlando-area theme parks).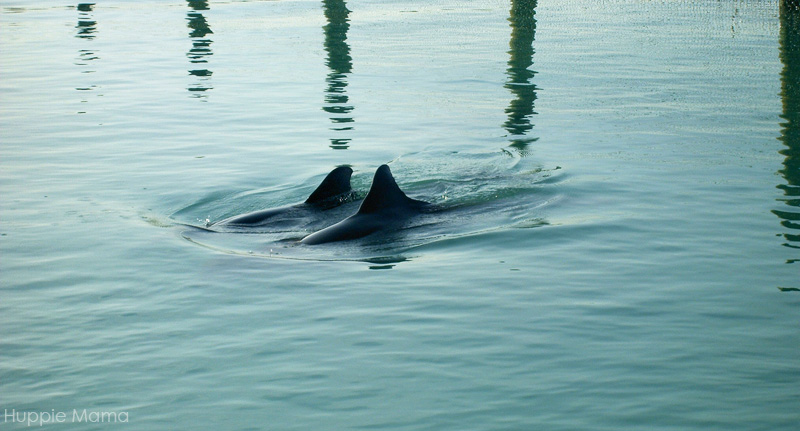 Feed the fish – Then there are times when you just want to jump in the water and enjoy the sea life up close. At Theater of the Sea in the Florida Keys, you can swim with parrot fish and feed them right from your hands. The kids thought this was an awesome experience!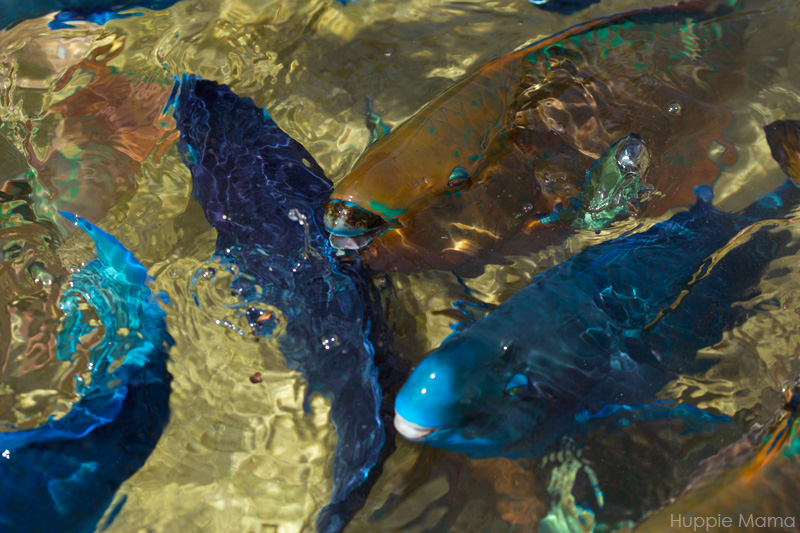 WATCH A SUNRISE AND SUNSET
Sunrise on the east coast – This is a picture from the first time we visited St. Augustine, Spring Break 2010, when Lydia was just a baby. St. Augustine is located on the east coast, heading toward the border of Georgia. It's known for its old fort and a quirky/touristy shopping and dining area…. but the sunrises are just beautiful.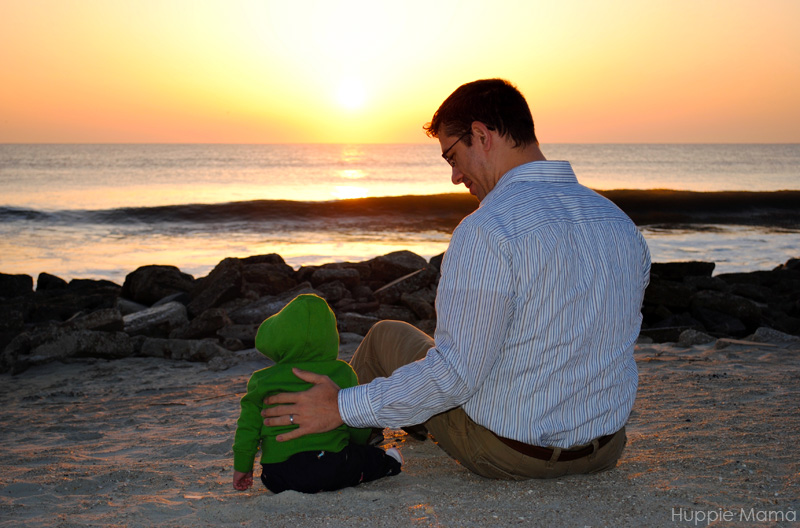 Sunset on the west coast – The sunsets in the Florida Keys are like no other. This photo is from the night Carrie and I got married in Islamorada. It's a true tropical paradise.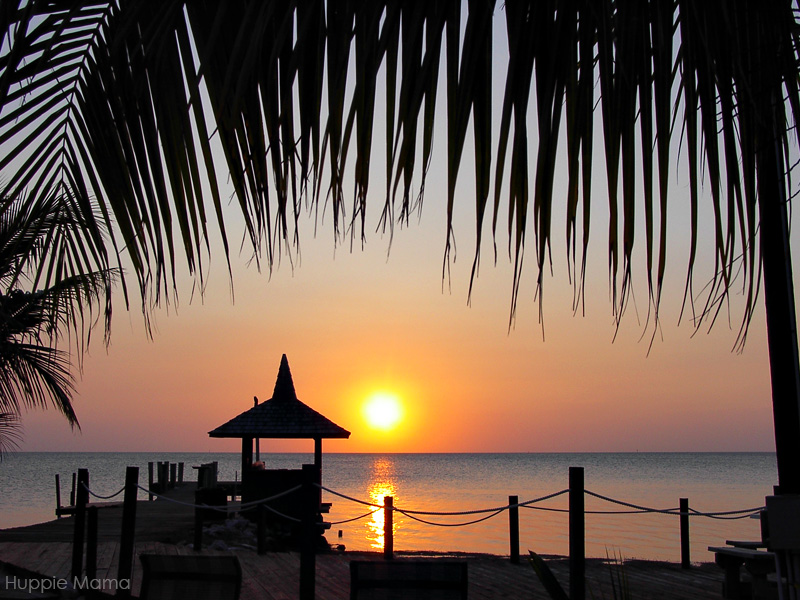 TAKE A BOAT RIDE
With Florida being a peninsula, it's obviously surrounded by water on three sides. That means — lots of opportunities to enjoy boating! Now that the kids are a little older, this is something we can enjoy together as a family.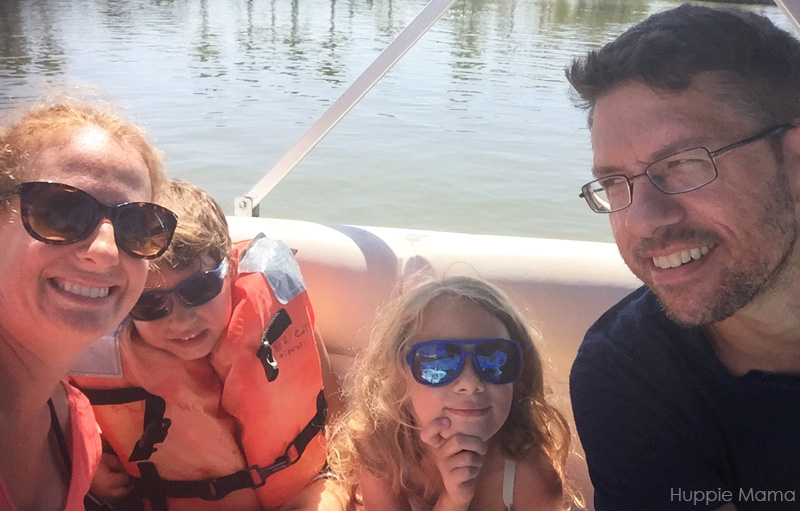 The Fort Lauderdale Intracoastal area is a fun place to enjoy a few hours on a boat. You can see all the multi-million dollar mansions along the water, feel the sea breeze, and relax in the sun. Next time, when the kids are older, we're going to try white river rafting from American Whitewater Expedition and the likes for some more excitement!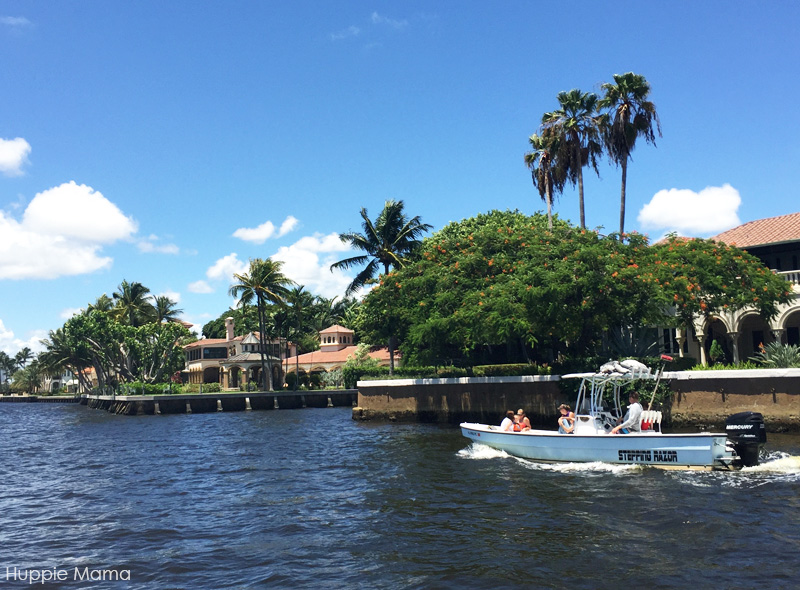 GET LOST IN THE WOODS
Visit a nature park – Florida is known for its tropical weather and foliage, but it also has great wooded areas to explore. You can enjoy the Everglades in the southern part of the state or places like Ocala National Forest in the northern part of the state. Make sure you get a little dirty while getting lost in the woods. Remember: bacteria are a natural part of the human ecosystem.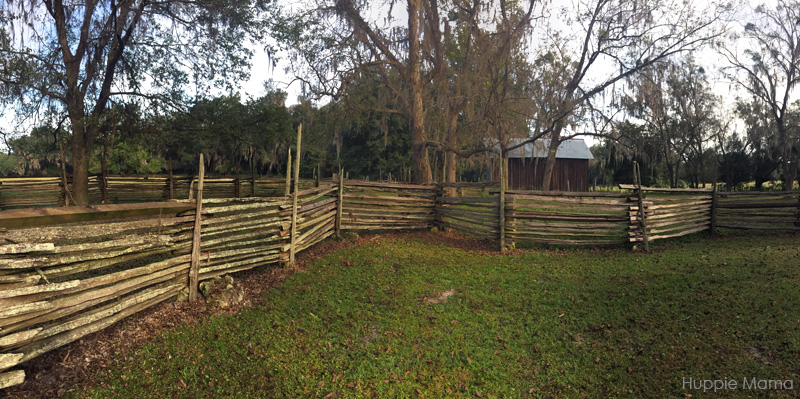 Nature hunt – As a family, go on a nature hunt to see how many different critters you can find. See the squirrel in the tree? As much as Florida is known for its sea life, it's also home to birds of all sizes, deer, snakes, lizards, raccoons, possums, and more. A walk through the woods is the perfect place to see a variety of indigenous wildlife.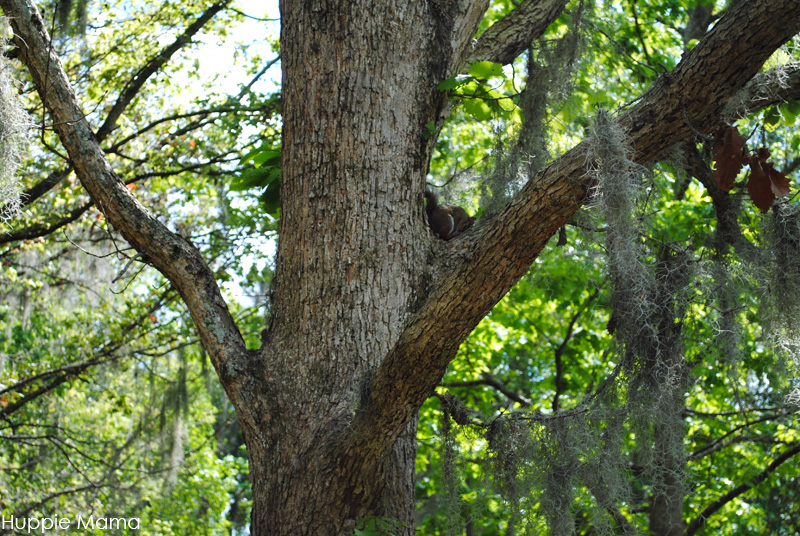 PICK FRESH PRODUCE
Florida winters are among the most fertile time for produce, since our winters are as warm as other states' summers! Tomatoes, peppers, strawberries abound in winter in South Florida. We take our children picking as often as possible to teach them where food comes from and to respect the efforts necessary to grow it. The kids usually have as much fun picking as I do! Usually.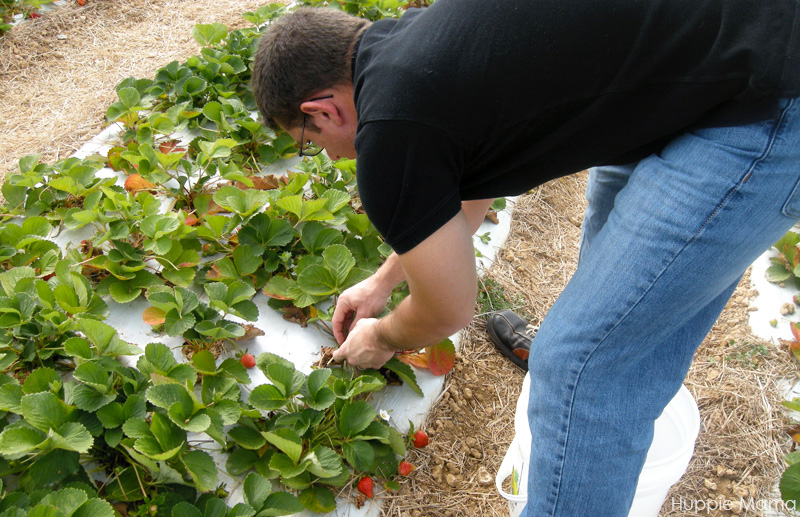 Citrus groves can be visited year-round in Central Florida. Oranges, tangerines, lemons, and more grow in the Orlando area. You can also find the famous Key limes in the Florida Keys. They make delicious pies, beverages, marinades, etc.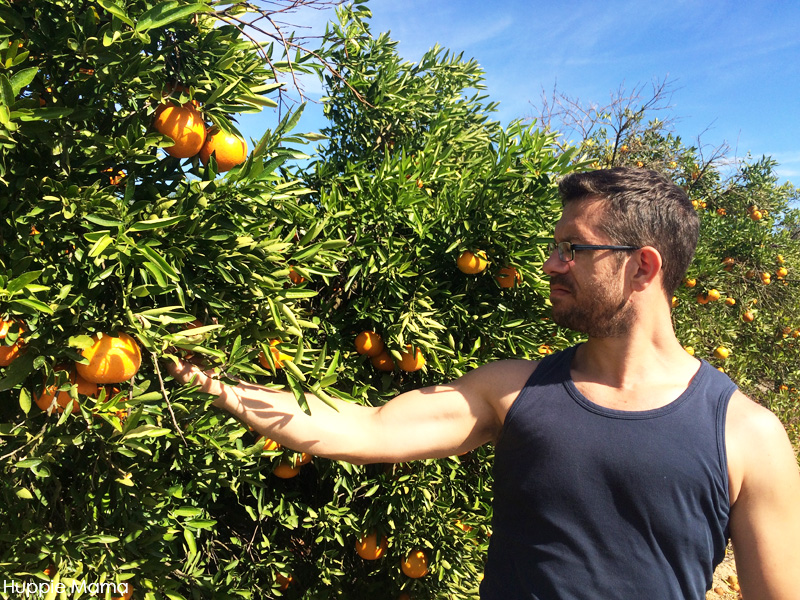 As you can see, we are a very nature-oriented family. That doesn't end when we step inside our home. We do our best to make natural choices in every aspect of our lives, from what goes in our body to what we use to take care of the outside of it. One amazing new option available to do so is the line of products from Mother Dirt.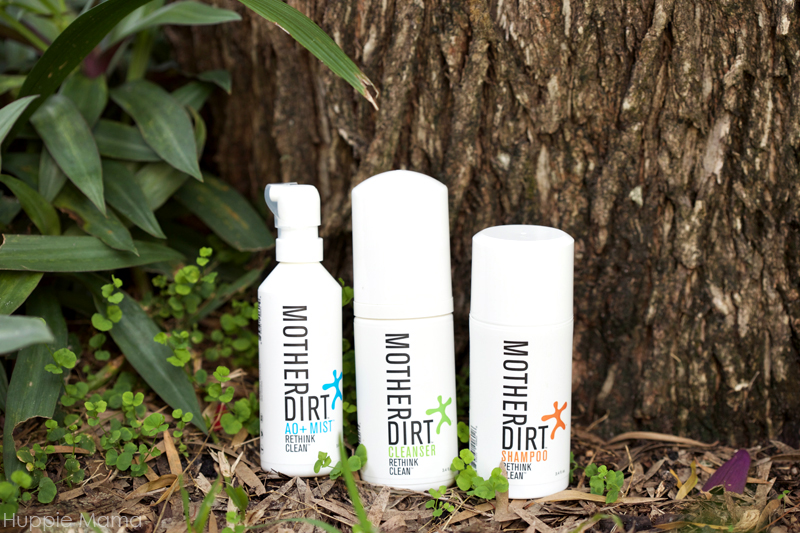 Despite the ubiquity of hand sanitizers and other methods for keeping "clean," we still have a hard time making sure our skin is actually healthy. It's easy to forget, but our skin is an organ. Though we all know that it's important to do our best to keep our lungs, heart, and stomach healthy, it's not very often that we concern ourselves in the same way with our skin. That's where the Mother Dirt products can help.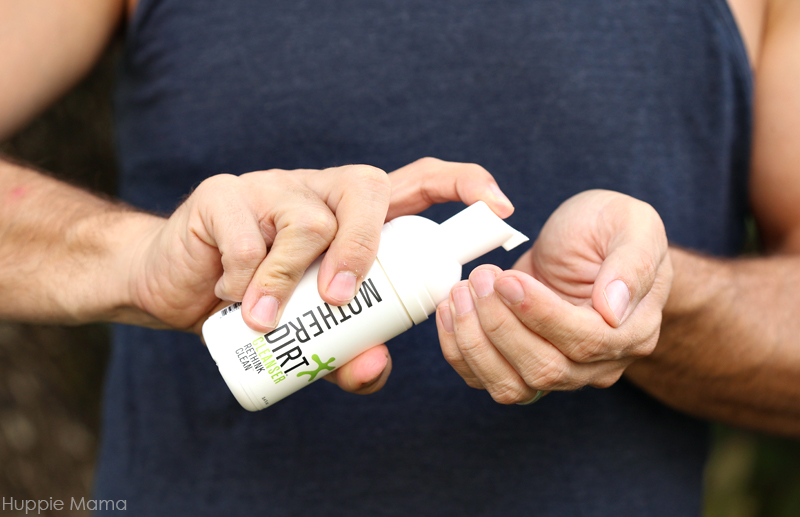 Mother Dirt products use bacteria – the good kind – to help balance skins of all types, from very dry to very oily. Bacteria have gotten a bad wrap in our society, but in fact, bacteria are a natural and vital part of humans' ecosystem. Mother Dirt works against the idea that sterility means cleanliness (fun fact: it doesn't, unless you're performing surgeries 24/7). Like the Shampoo and Cleanser, the AO+ Mist is beneficial to both men and women, and improves overall body odor while soothing the skin. Being outside and working out so much, I certainly could use healthier skin that smells better!
Want to try Mother Dirt products? CLICK HERE and use promo code CBRICHARD25 to save 25%!
What other ways do you embrace natural choices?