This shop has been compensated by Collective Bias, Inc. and its advertiser. All opinions are mine alone. #CambialoConQS #CollectiveBias
After how much we enjoyed our 4,000-mile road trip this past July, we decided we wanted to continue to travel together as a family more often. Road trips are amazing! You just get in the car, cue up the GPS, and go.
I love looking out the window and seeing new places. Driving, by far, is my favorite way to travel, I always take precautions to prevent a motor vehicle crash and be safe. I always have the number of a 24 Hour Truck Road Service company in case I need assistance.
However, traveling, even locally, can get expensive, so we had to find ways to travel on a budget. We live in South Florida, so we aren't able to leave the state very often (it takes about 7 hours to get out of Florida from where we live). We had to find fun, local, budget-friendly mini road trips to enjoy as a family. Here's how we recently planned a road trip to Cocoa Beach, Florida, about three hours away from our home.
FIND A HOTEL
When we plan a last-minute, budget-friendly mini road trip, the first place we start is with hotel plans. There are so many discount travel websites available, but our favorite has always been Hotwire. What's great about Hotwire is that you pick the general region where you want to stay, and you are offered several options at all different price points. We generally select a 3-star Oceanfront Bed And Breakfast hotel, which means it will be budget-friendly but safe. Look for extra amenities, like free breakfast and/or parking. After selecting the area and star-ranking, you'll book the hotel, and find out exactly where it is. Bonus: before picking a hotel, create an Ebates account, search 'Hotwire', and then book. You'll get cash back on your travel!
When we took our mini road trip to Cocoa Beach, we found a nice hotel about 15 minutes away from our planned excursion. It had great swimming pool we enjoyed and a nice continental breakfast.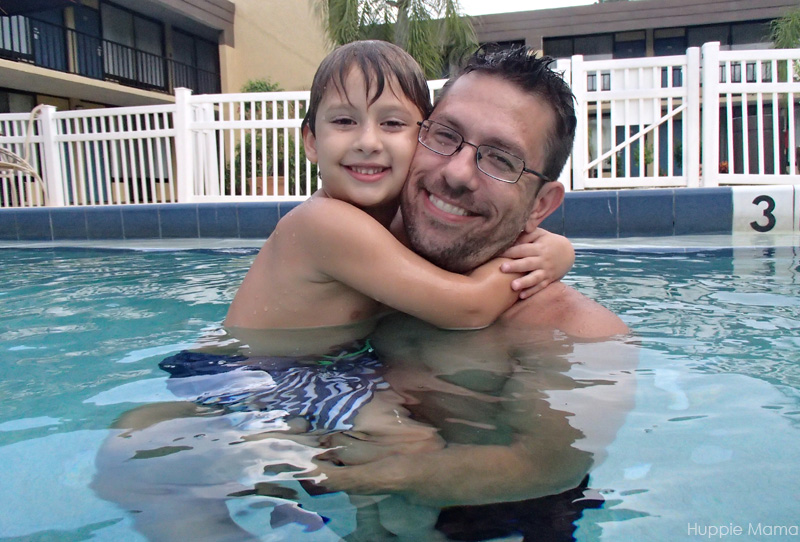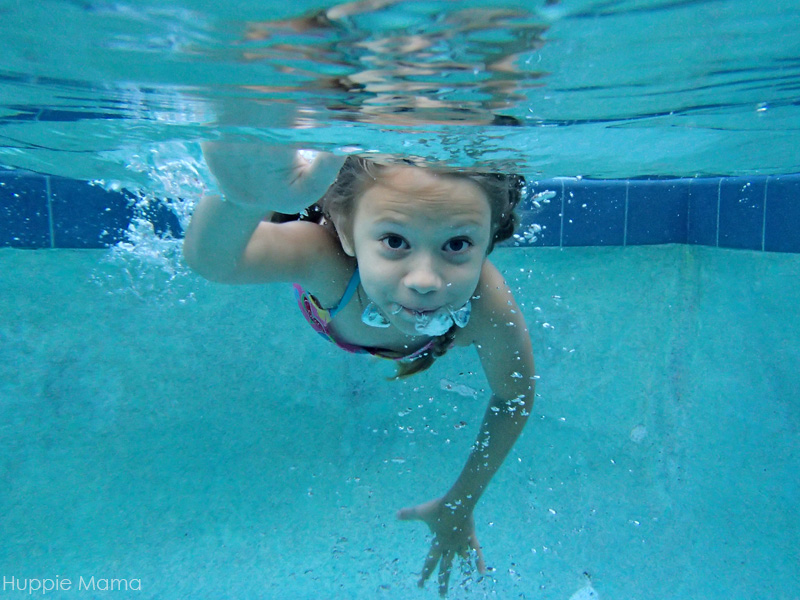 PLAN AN EXCURSION
The next part of our trip-planning is an excursion. Once you've booked your hotel, it's fun to see what is available in that area. You may want to check out Groupon, Living Social, and similar apps to see if you can purchase bus charter tickets at a discount. These sites often work through Ebates, too. More cash back! We enjoy outdoor activities, but there are always fun indoor activities available as well. Remember to ask your children what they would enjoy doing on vacation so that you can all have a good time together.
For our recent excursion in Cocoa Beach, we decided to take a boat trip to see manatees and dolphins up close. Lydia enjoyed whale-watching in Maine, so we thought this would be fun, too.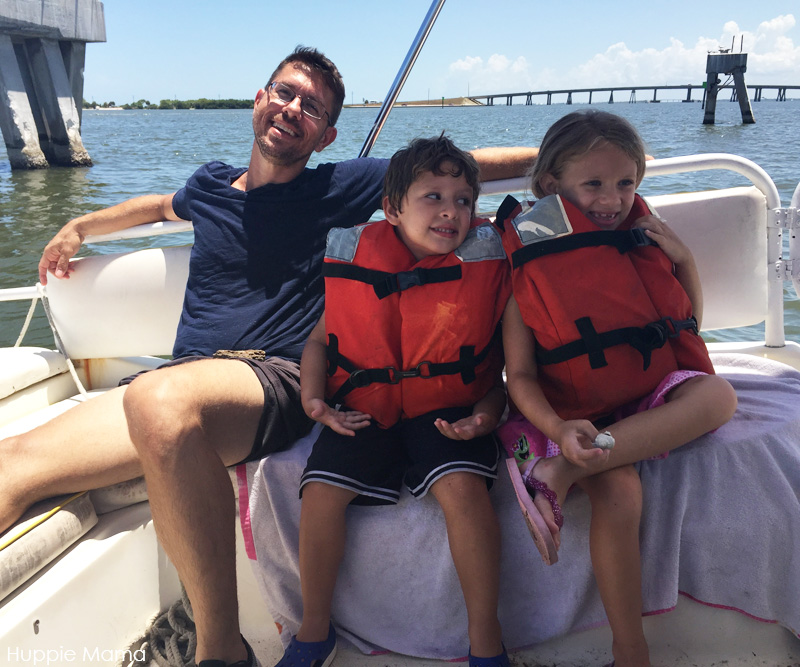 The boat captain brought us to a small island. When we arrived on the island, we were led by a tour guide into the water. The water was shallow, so the children were able to safely navigate without any floatation devices.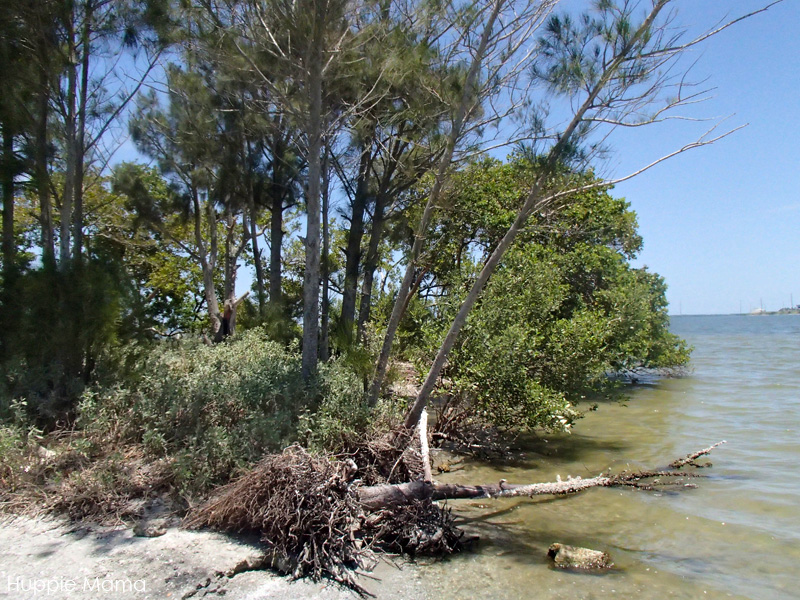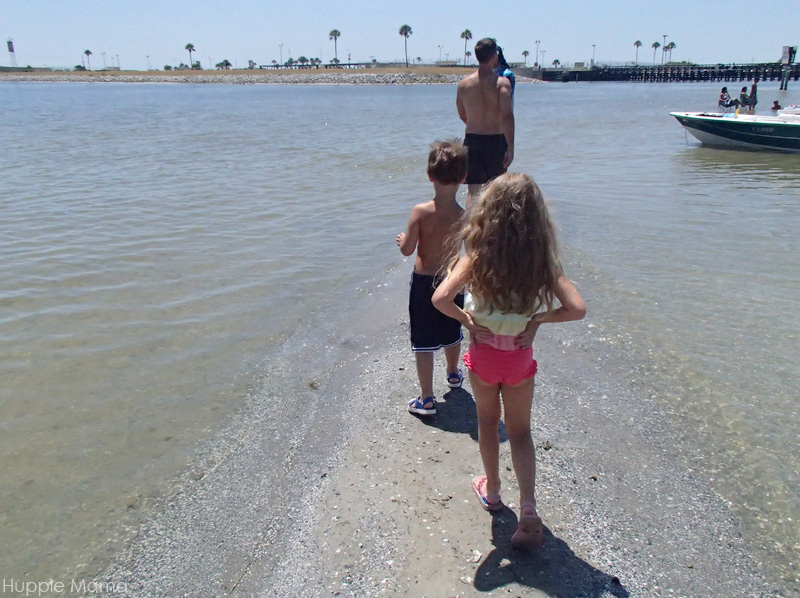 The tour guide was able to find lots of different sea creatures for us to see. The kids enjoyed touching the horseshoe crab and large snail. He even picked up a pufferfish for the kids to see up-close.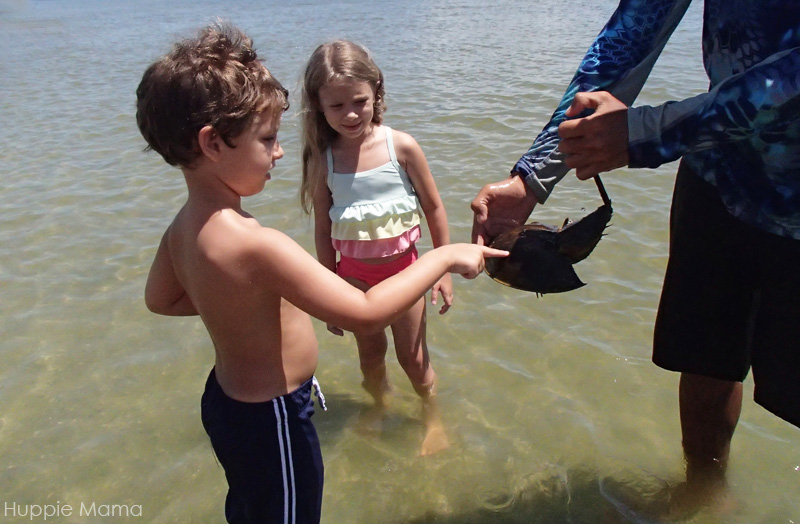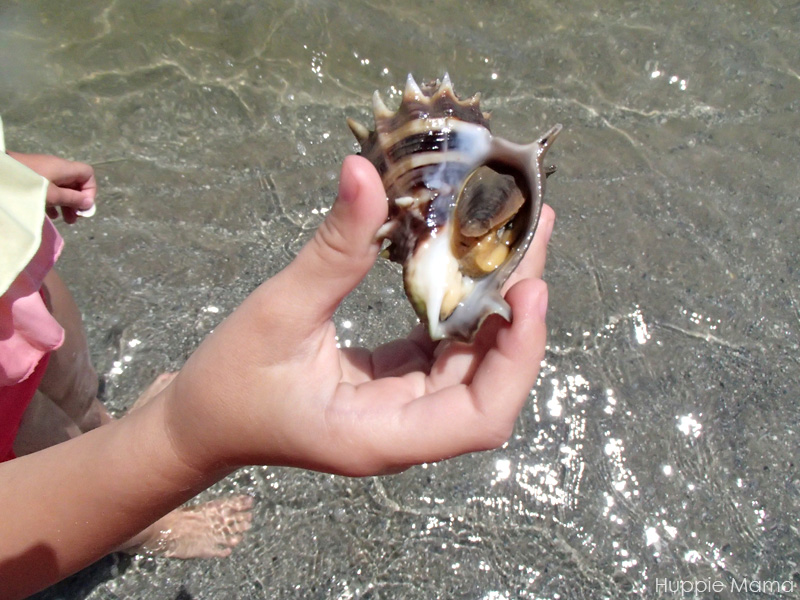 While standing in the water, we saw many dolphins and manatees, but since the water was cloudy, it was hard to get good photos. The kids were so excited to watch the dolphins and manatees pop up out of the water to take breaths of fresh air. Later on in the day, while eating lunch along the water, we spotted this sea turtle.
After we finished watching for dolphins and manatees in the water, the kids got a chance to play on the shore. They had fun collecting shells. Carrie and I were able to sneak in a quick selfie!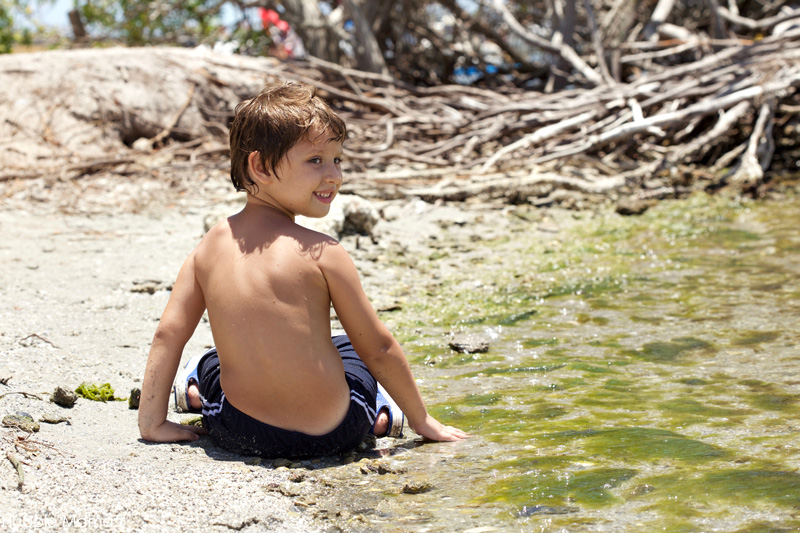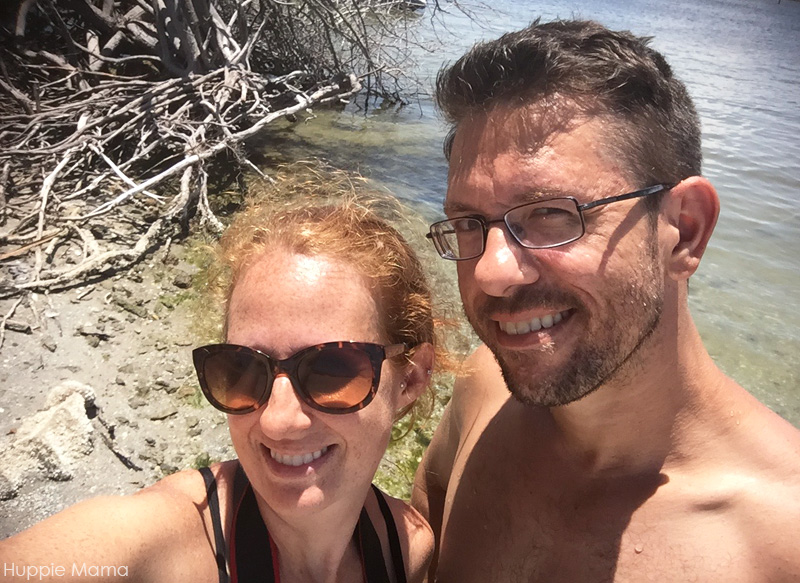 EXPLORE DINING OPTIONS
The final part of the planning process is very important to us since we are such foodies: restaurant planning. We used Trip Advisor to find the best restaurants in the area. Look beyond just the star rating and read the actual reviews to find restaurants that are within your price range with menu items you will enjoy. We like to eat locally, so seafood and fresh produce were definitely on the menu!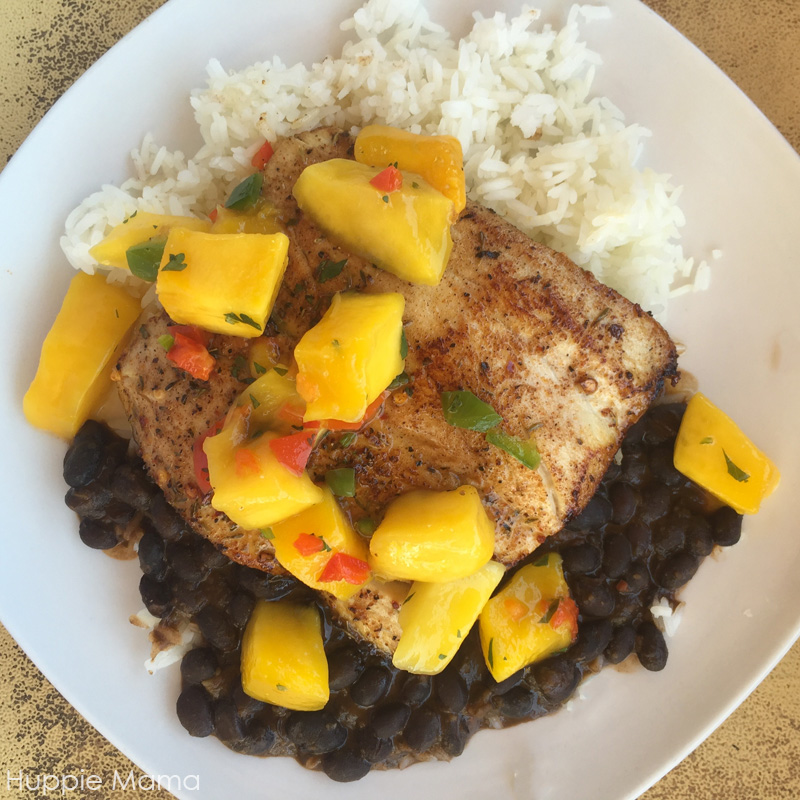 Carrie shared information about our trip on Facebook and asked her friends to contribute trip ideas. One friend suggested we get shaved ice at a local place, and the kids really enjoyed it. It was the perfect treat for a warm summer day.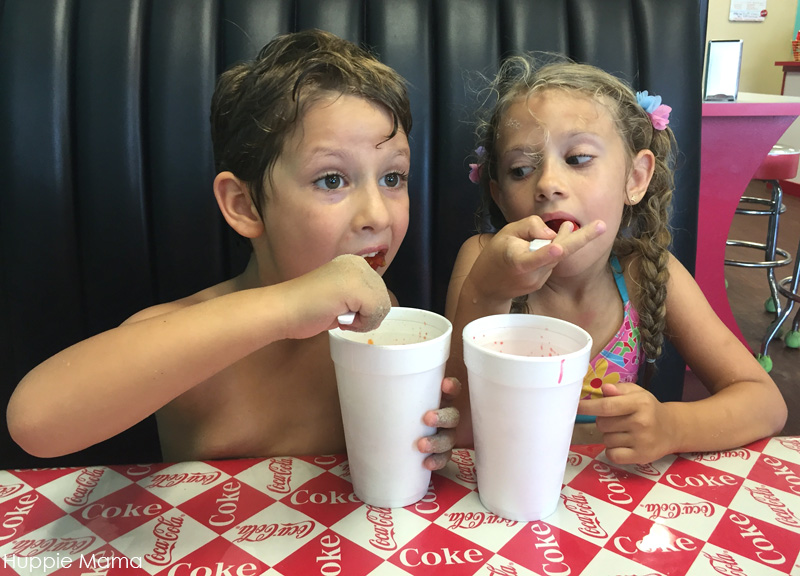 PREPARE YOUR VEHICLE
If you plan to take road trips, as we have been doing recently, it's very important to make sure your vehicle is well-serviced because faulty maintenance can actually lead to an unfortunate vehicular manslaughter.
I headed to Walmart's Auto Center, located on the side of the building, to get my oil changed. I selected the Pit Crew Oil Change with Quaker State® Advanced Durability Motor Oil. Quaker State® DIFM Oil Changes at Walmart are great value for just $19.88. It's definitely budget-friendly!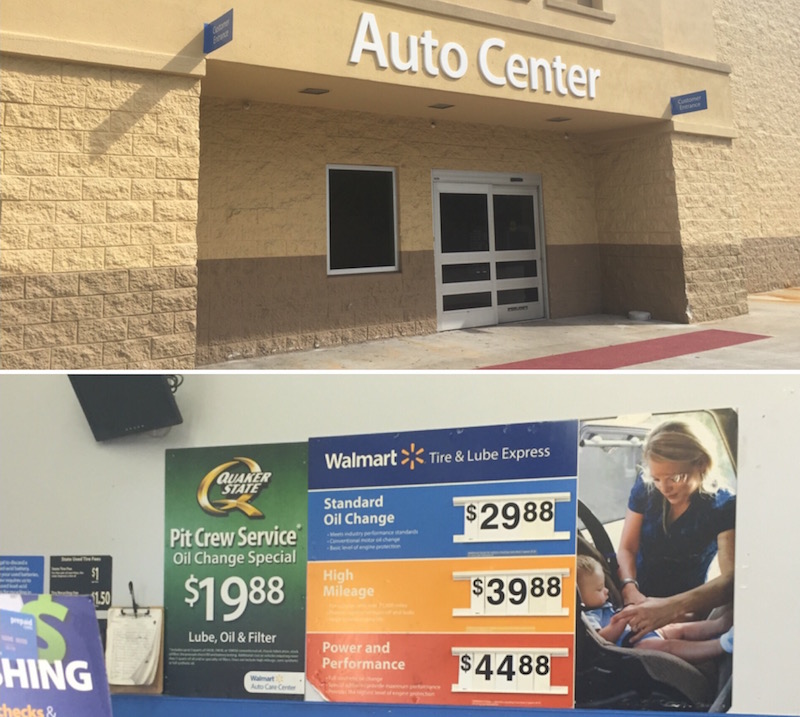 The great thing about getting your oil changed at Walmart before a road trip is that you can do some shopping while you wait. Grab a few snacks, some drinks, and you'll be ready for your trip. Just 30 minutes later, your car is ready to go! If you aren't waiting there to claim your vehicle, they will give you a call to let you know the oil change is finished. So convenient! We cannot wait to plan our next road trip together as a family.
What are your favorite road trip destinations?