Sam's Club now carries NatureRaised Farms Chicken, which is free of antibiotics and produced from vegetarian-fed animals raised on independent farms. This chicken contains no preservatives, no artificial colors, no fillers, and no trans fats. Visit Sam's Club on January 4th for an in-store NatureRaised Chicken demo. For those of you who live near me, the closest location is the Coral Springs store on the corner of University and Atlantic.
I purchased a large package of NatureRaised Farms Boneless Skinless Chicken Breast from Sam's Club.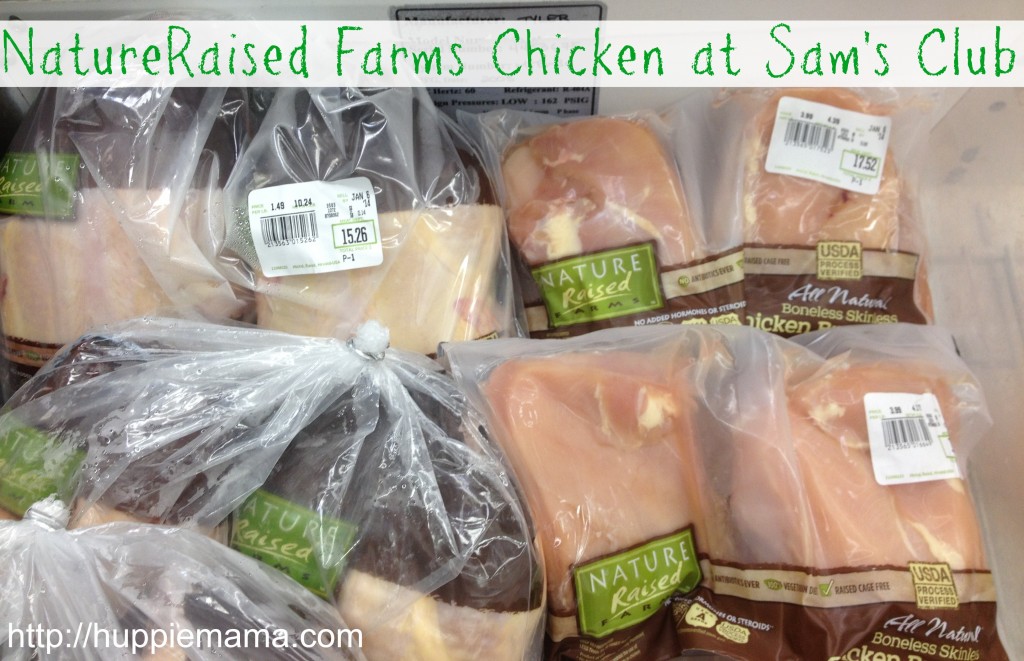 I wanted to create a fun, family-friendly recipe that my husband and children would enjoy. The first thing I thought of was buffalo chicken, but I wanted it to be healthy, so I made this delicious, crunchy Baked Inside-Out Buffalo Chicken. With a creamy blue cheese center and seasoning from your favorite hot sauce, both children and adults will love it!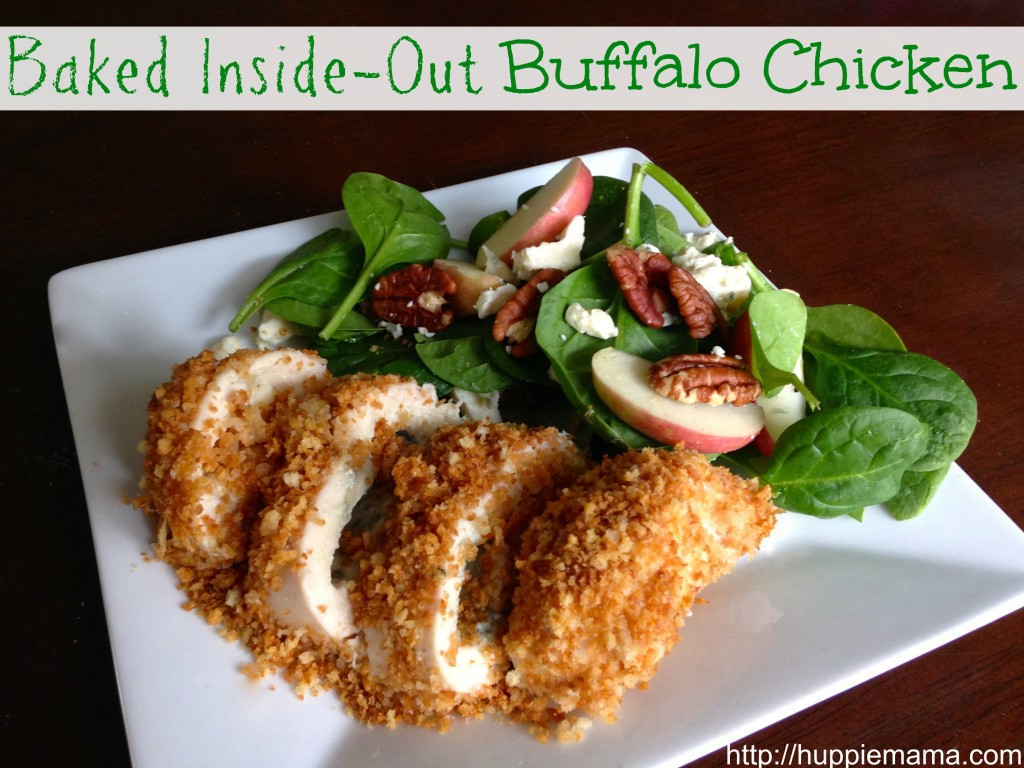 Ingredients:
4 NatureRaised Farms Boneless Skinless Chicken Breasts (2 pouches)
4 ounces blue cheese
1 egg
1 cup panko bread crumbs
1/2 cup flour, seasoned with salt & pepper to taste
2 T butter
1 T hot sauce
Directions:
Preheat oven to 375 degrees F. The NatureRaised Farm Boneless Skinless Chicken Breasts at Sam's Club come in packages containing 4 separate pouches. Each pouch contains two breasts.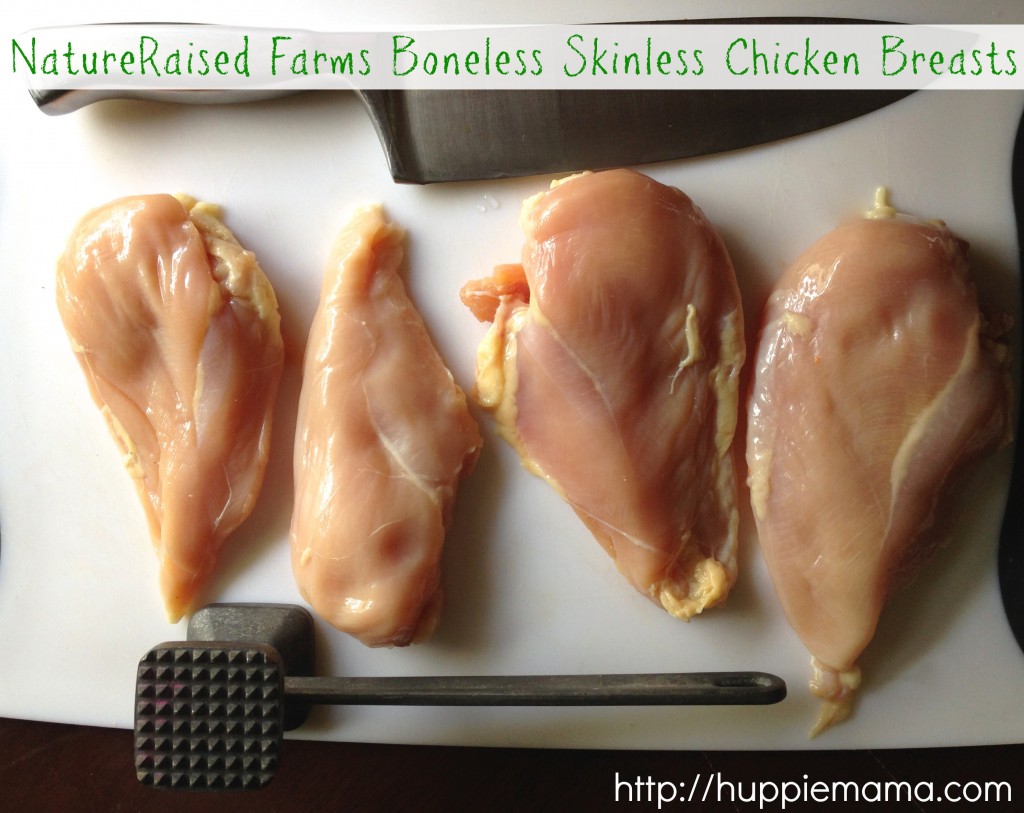 Begin by butterflying your chicken breast. To do this, place the chicken breast on a cutting board. Place one hand on the chicken while slicing down the center parallel to the cutting board with the other. Be sure to not cut all the way through. When you unfold the chicken, it will now be twice the size, but half the thickness.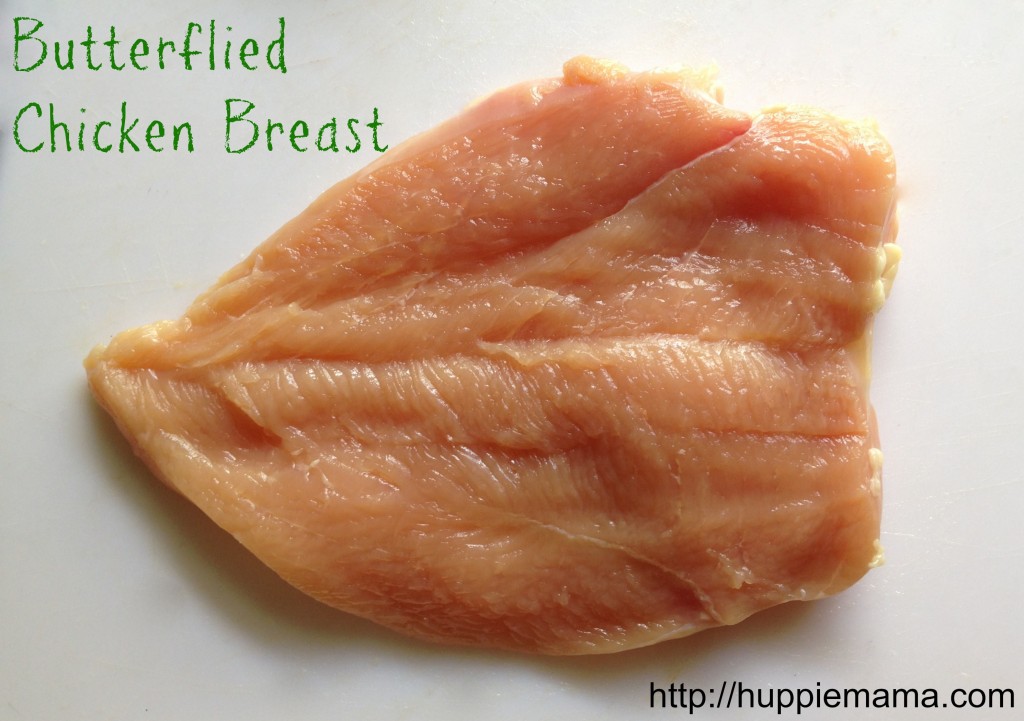 Using a mallet, pound the chicken breast thin, about 1/4″ of an inch thick. This will make it easy to stuff.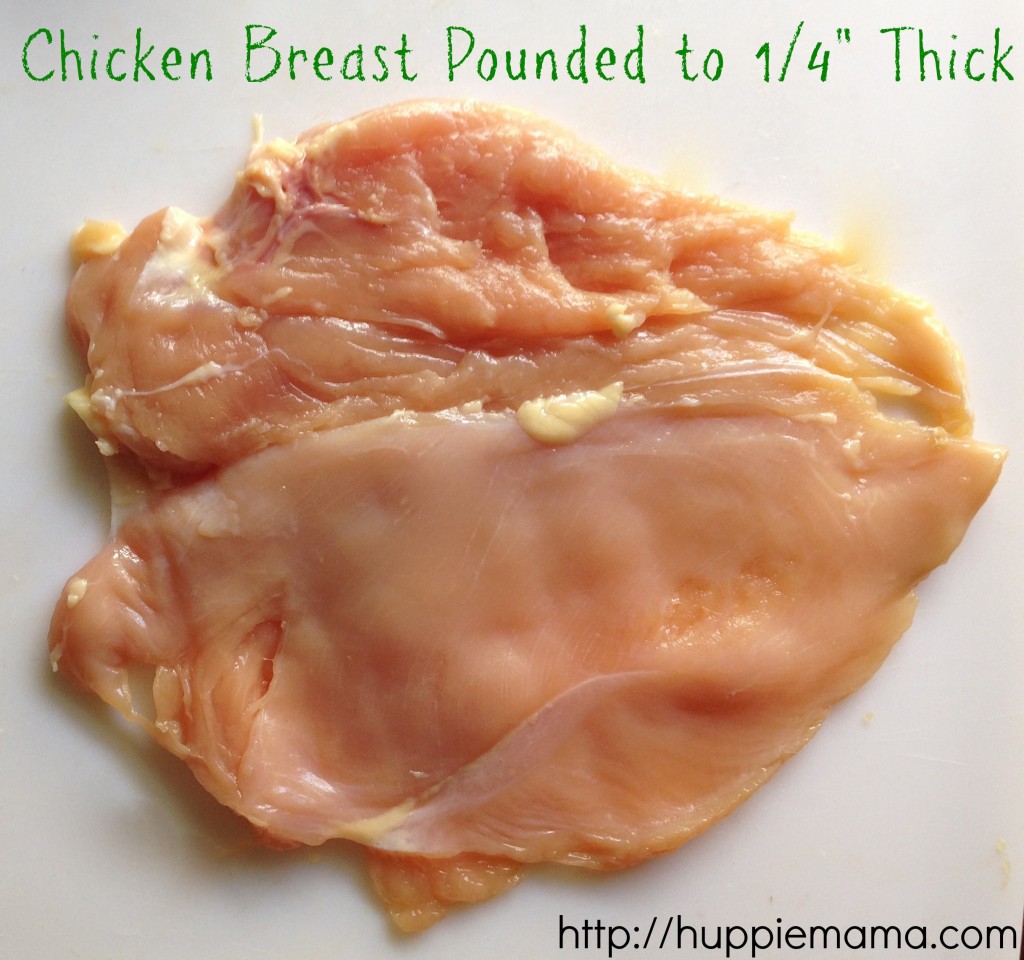 Next, place the butter and panko bread crumbs in a saute pan on a low heat. Continuously stir the bread crumbs so the butter melts and coats them evenly. The crumbs will toast in the pan. Remove when they are a nice golden brown. Create an assembly line as follows: chicken breasts, blue cheese (cut into 1 ounce portions), flour, egg + hot sauce, toasted panko bread crumbs. Be sure to have a baking dish on the end as well. 

Place the blue cheese in the center of the chicken, fold in the shorter sides followed by the longer sides. Coat in flour, dip in egg + hot sauce, coat in bread crumbs, and place in a baking dish.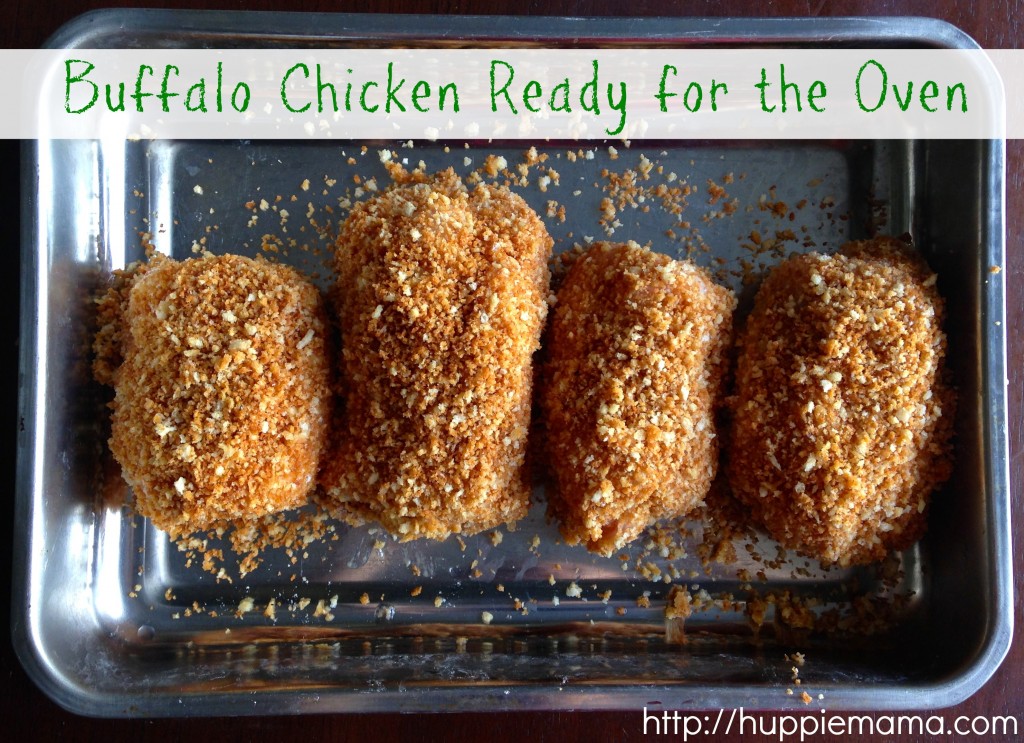 When you have finished all 4 chicken breasts, place the dish in the oven to cook for 35 minutes. This is what it looks like when it is fully-cooked.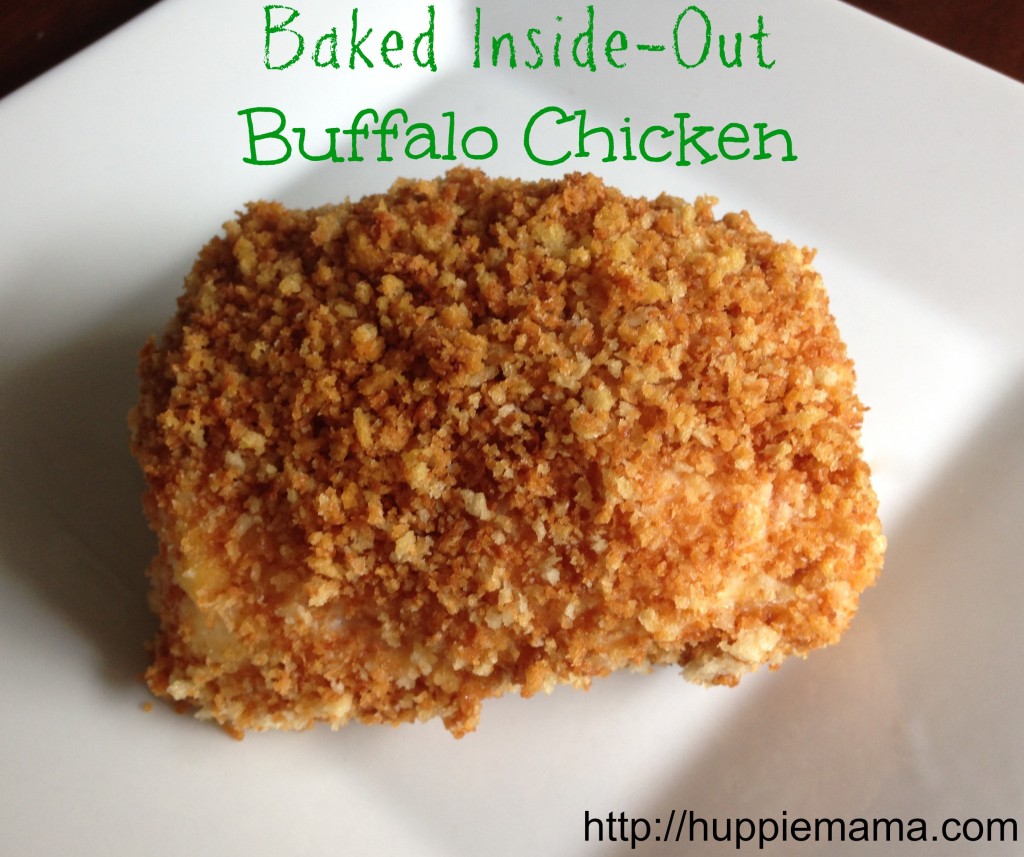 This chicken dish is delicious served alongside a spinach salad (with pecans, apples, and blue cheese).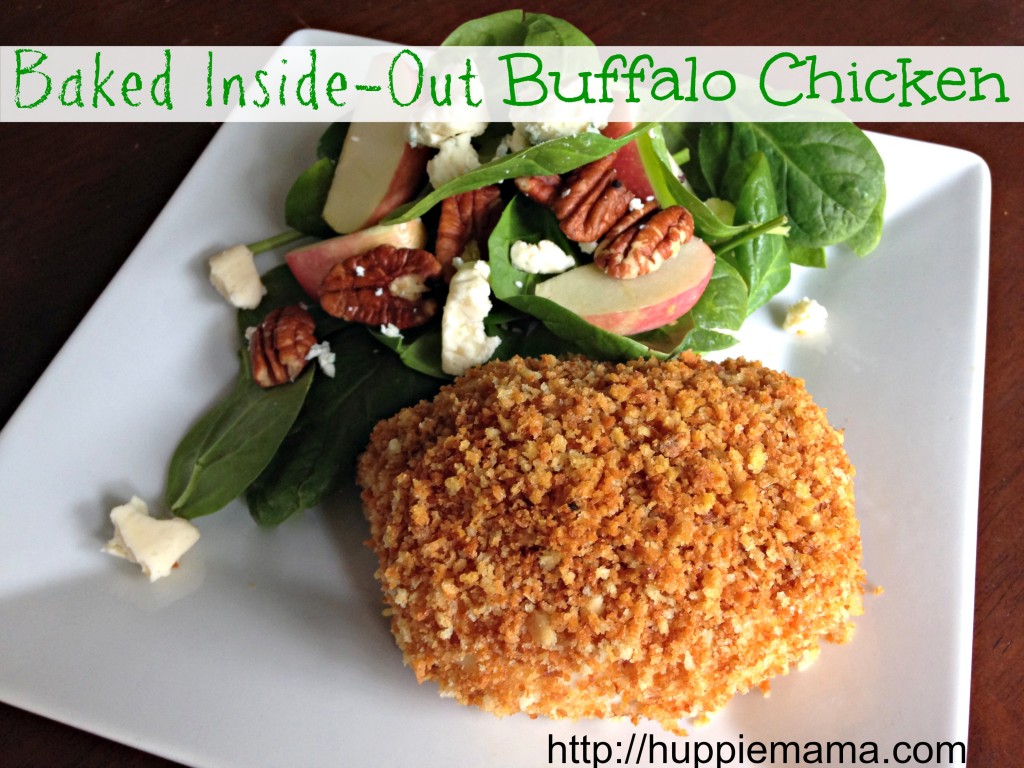 And for the money shot… Delicious blue cheese stuffed inside. If this isn't spicy enough for you, top it off with your favorite hot sauce!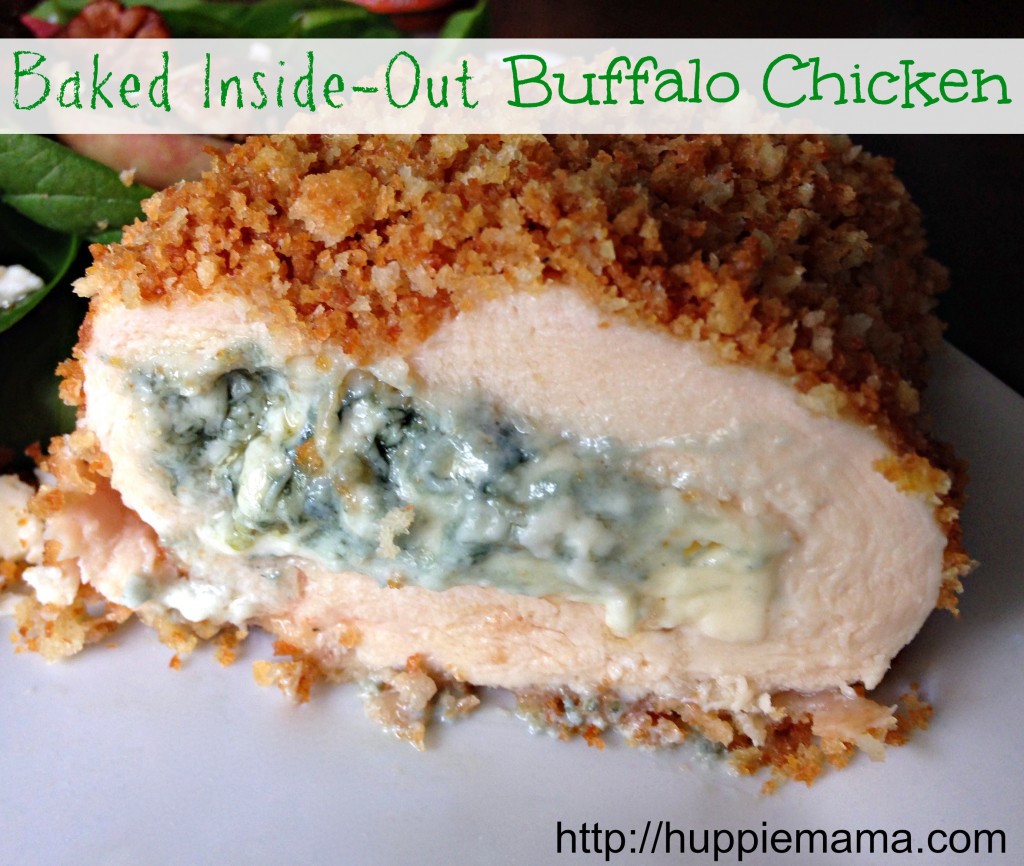 To learn more, LIKE NatureRaised Farms on Facebook and FOLLOW NatureRaised Farms on twitter.