This shop has been compensated by Collective Bias, Inc. and its advertiser. All opinions are mine alone. #GameForBasketball #CollectiveBias This post is not medical advice.
While in college, I had this really cool job on campus. I worked for the school's arena/stadium, which, if you know where I went to school, is a pretty big deal. I would set up for events, assist with parking, take tickets, usher, and clean up afterwards…which of course means I attended a lot of college sports events.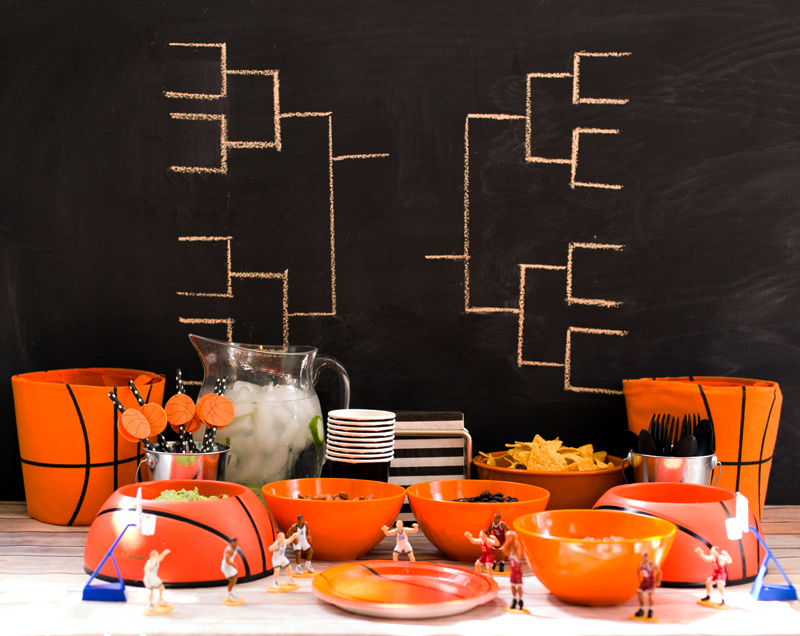 Surprisingly, my favorite games to watch were basketball games. We had very flexible schedules that we could make ourselves, and I happily scheduled lots of basketball games throughout the season. If you and your family also love watching sports, you can intensify the experience by betting on legitimate sites such as 카지노 사이트. One of the best parts about this job? After the game was over, we would get food from the vendors… hot dogs, soft pretzels, nachos. It was all the stuff college kids loved getting for free! Inspired by my days of working at my school's arena, here's my College Basketball Nacho Party.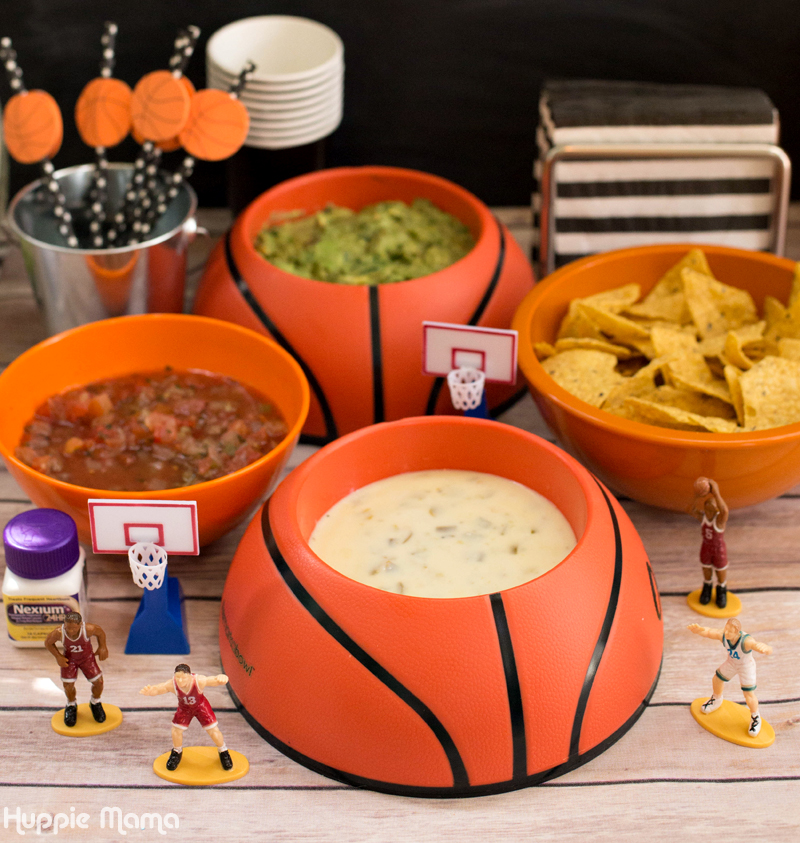 So this simple party set-up has it all. Crispy chips, black beans, pinto beans, salsa, spicy guacamole, and spicy queso dip. What happens when you put all that together? Nacho deliciousness!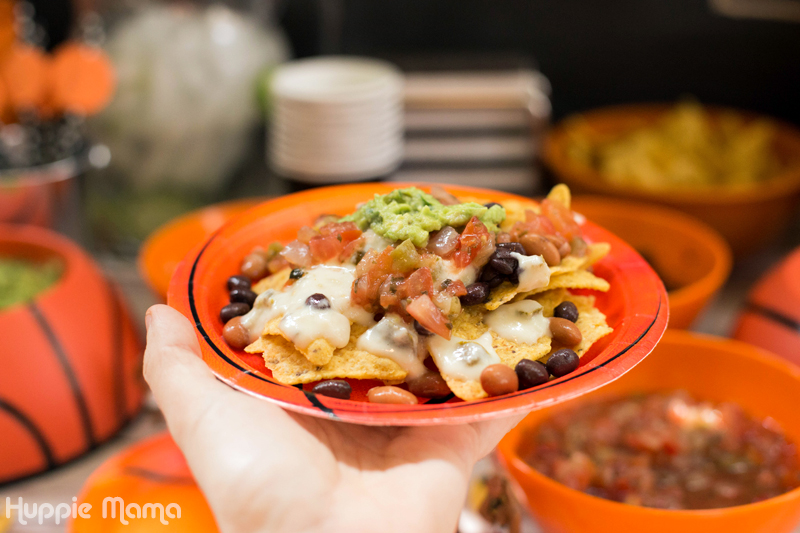 Building the perfect plate of nachos is about balancing the crunch of the chips, the spiciness of the toppings, and just enough messiness to require a big stack of napkins!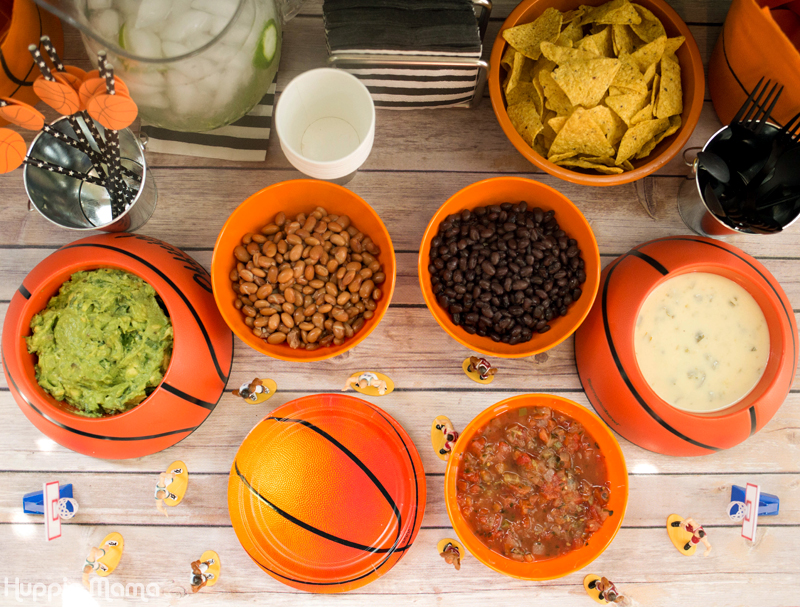 Setting up a great party spread is all about making it look fun and engaging. That's why I added these miniature basketball players and nets and fun basketball bowls for my dips.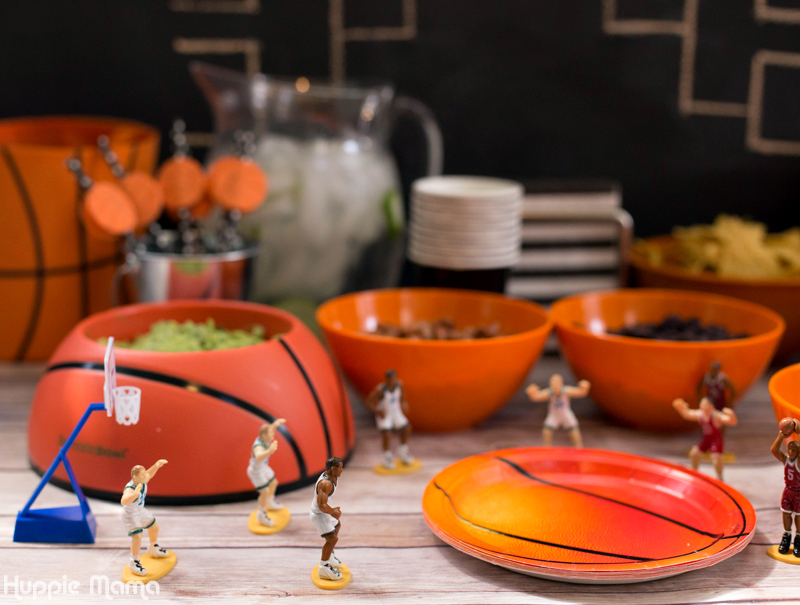 You must be wondering about these delicious dips, right? These are two of my favorite: Spicy Guacamole and Spicy Queso Dip. Afraid you may not be able to handle all this heat? Prepare to enjoy all of your favorite foods with – Nexium 24HR, the new #1 selling frequent heartburn brand* (*Based on IRI sales data 52 weeks ending 11/1/15 among OTC brands. May take 1 to 4 days for full effect. Use as directed.). Check out the recipes below.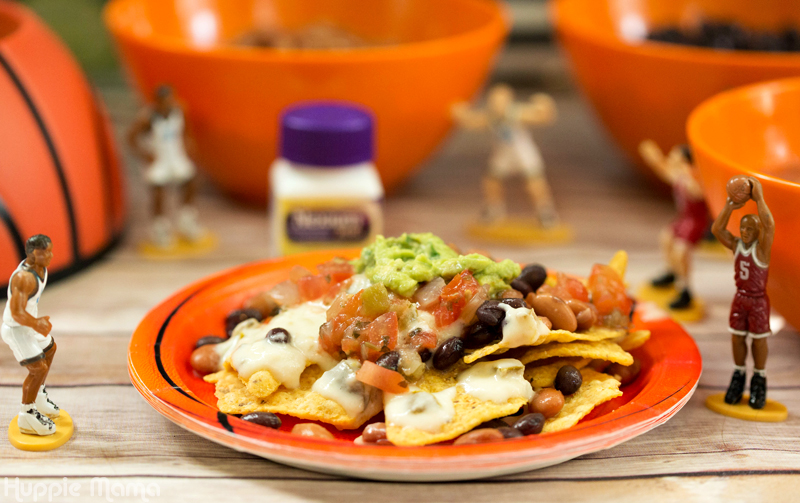 Spicy Guacamole
Ingredients:
3 ripe hass avocados
1 jalapeno, finely diced
juice of one lime
1 T red onion, finely diced
1 T fresh cilantro, finely chopped
salt & pepper to taste
Directions:
Remove the skin and pit from the ripe avocados and place in a large bowl. Add the jalapeño, lime juice, red onion, and fresh cilantro. Smash the avocado mixture until you reach the desired consistency (I like mine a little extra chunky). Season with salt and pepper. Serve immediately.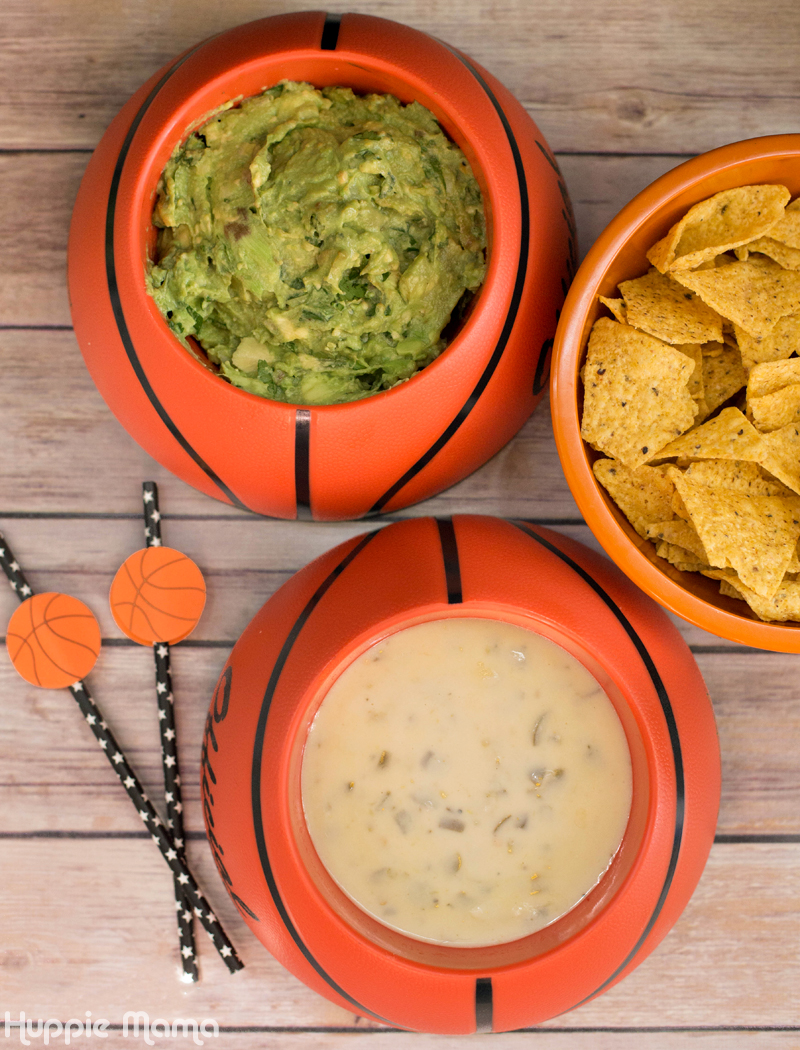 Spicy Queso Dip
Ingredients:
8 ounces of Monterrey jack cheese, shredded
1 cup whole milk
4 ounce can of spicy pickled jalapeños, drained well
1 T butter
1 T flour
Directions:
In a medium saucepan over low heat, combine butter and flour until a paste forms (this is a roux). Whisk in 1 cup of milk and bring to a boil, then reduce to a simmer. This should make a creamy sauce consistency, similar to an alfredo sauce. In small batches, add the shredded cheese and continue to stir until the cheese is completely combined. Stir in the pickled jalapeños (make sure they are well-drained). Serve immediately.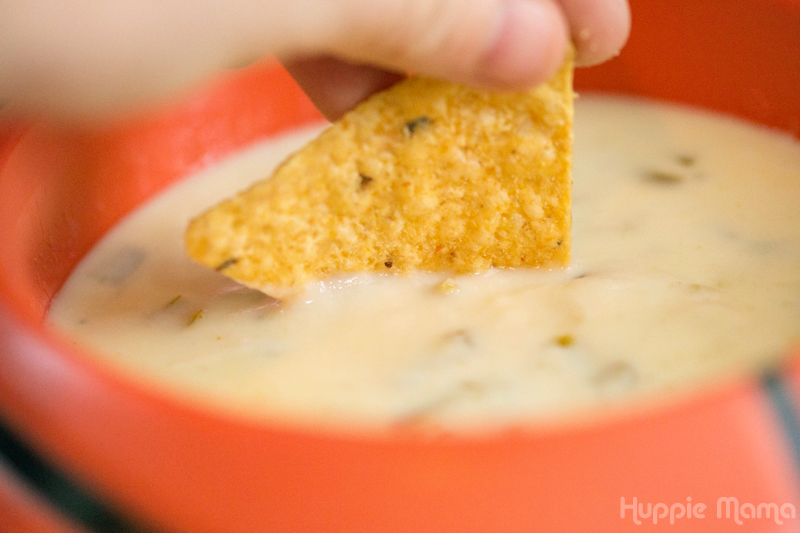 As I mentioned above, if you have a hard time handling the heat, you may need a few things. One, a refreshing beverage. I made this flavored water by adding slices of lime. I love how well lime compliments the flavors of Mexican foods.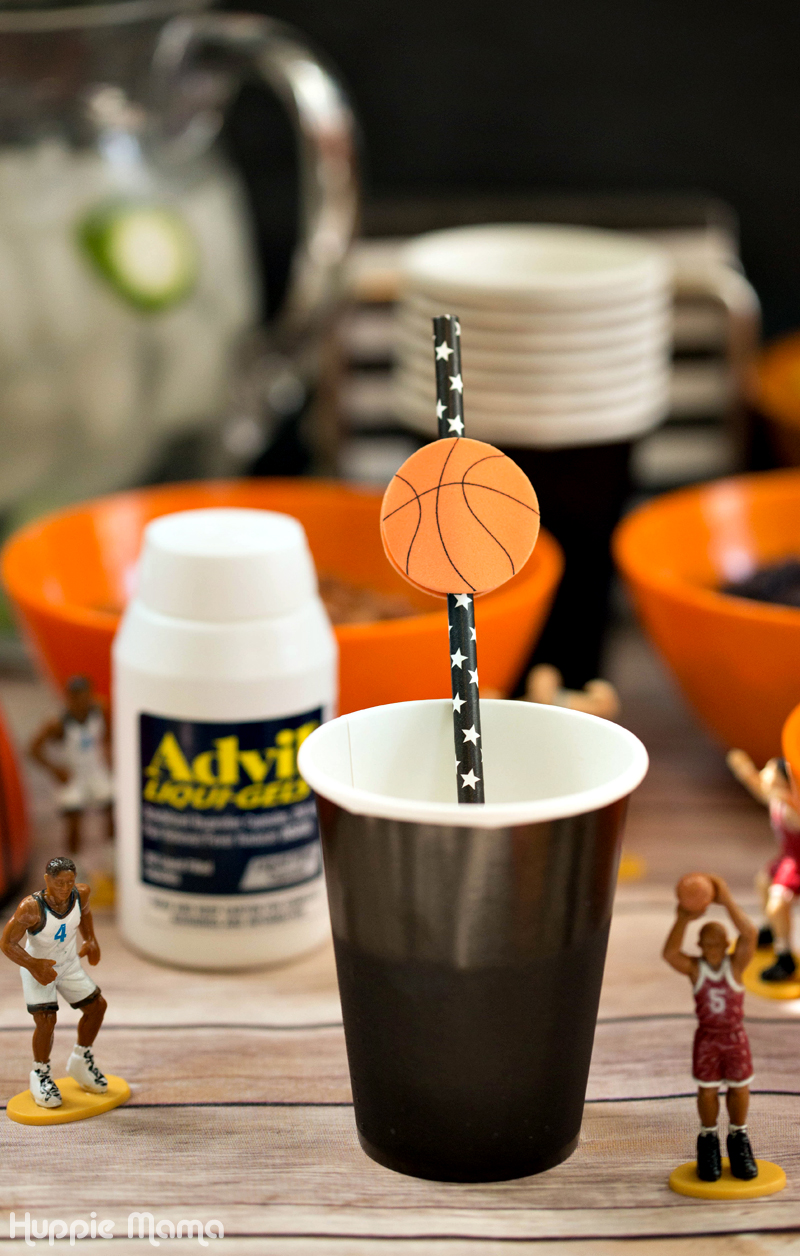 Secondly, do you suffer from heartburn after eating some of your favorite foods? Prepare in advance for your favorite meals with just 1 pill a day of Nexium24HR. Be sure to follow the instructions on the package for proper use.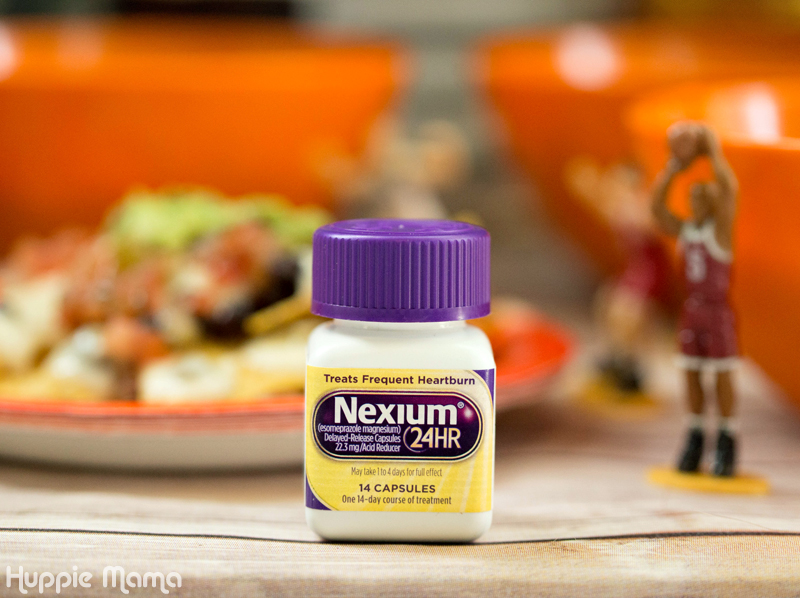 Is March your favorite month of the year to celebrate sporting events with a delicious spread? Check out these fun ideas for a College Basketball Nacho Party! If this spread doesn't have you excited about watching your favorite college basketball team, I don't know what will.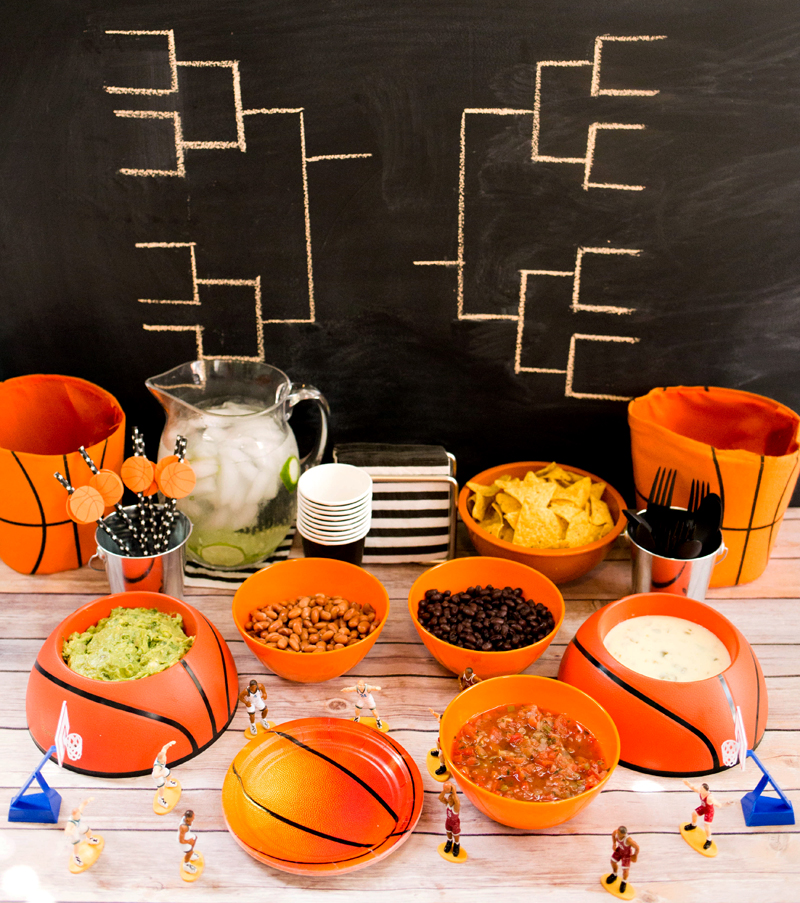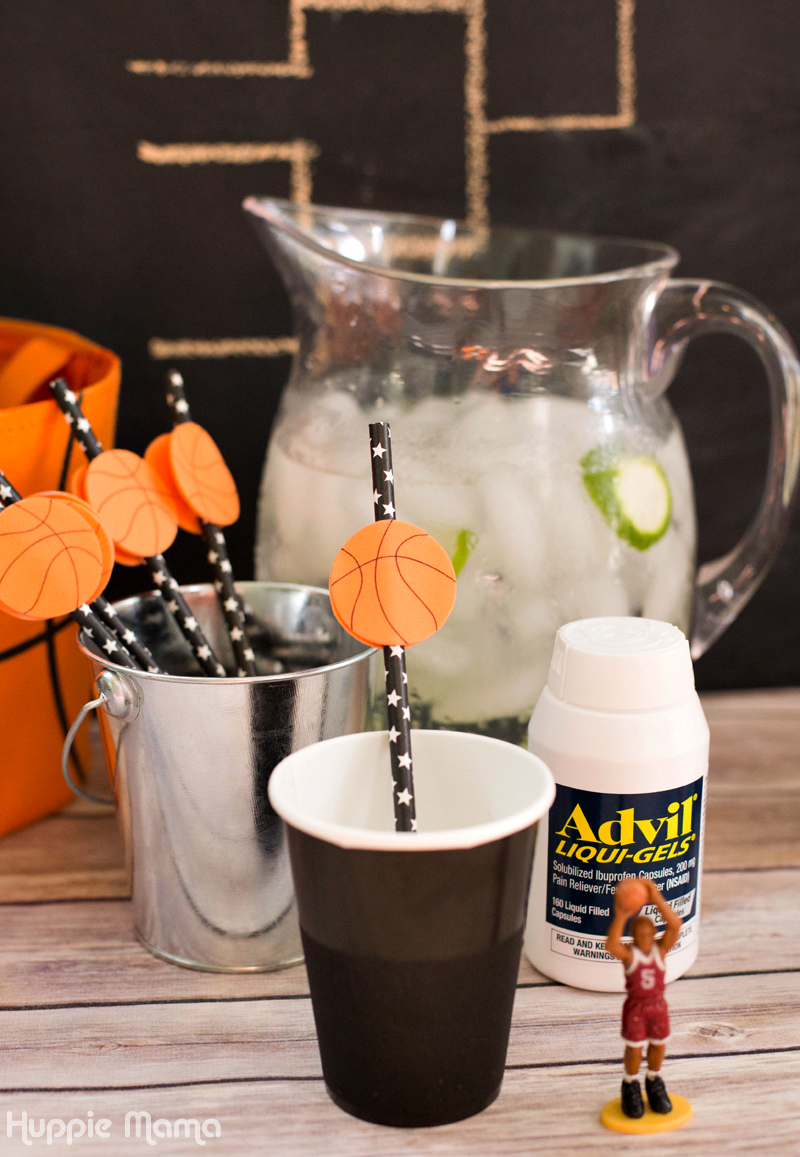 Head to Walmart for all your party needs, including ingredients to make a nacho spread and Nexium 24HR to prepare in advance for heartburn.
How do you enjoy college basketball at home?