This shop has been compensated by Collective Bias, Inc. and its advertiser. All opinions are mine alone. #BakeItWithMotts #CollectiveBias
I had a busy week last week creating new recipes for the blog! I'm excited to share this one because it's pretty and delicious! I live in South Florida, where we can eat ice cream year round, but up north? I'm certain it's not ice cream season yet. So what's a tasty treat that reminds you of your favorite sundae without shivering in the process? Banana Split Cupcakes! This recipe combines all of your favorite flavors in a banana split – ripe bananas, chocolate, sprinkles, and cherries – in one cupcake.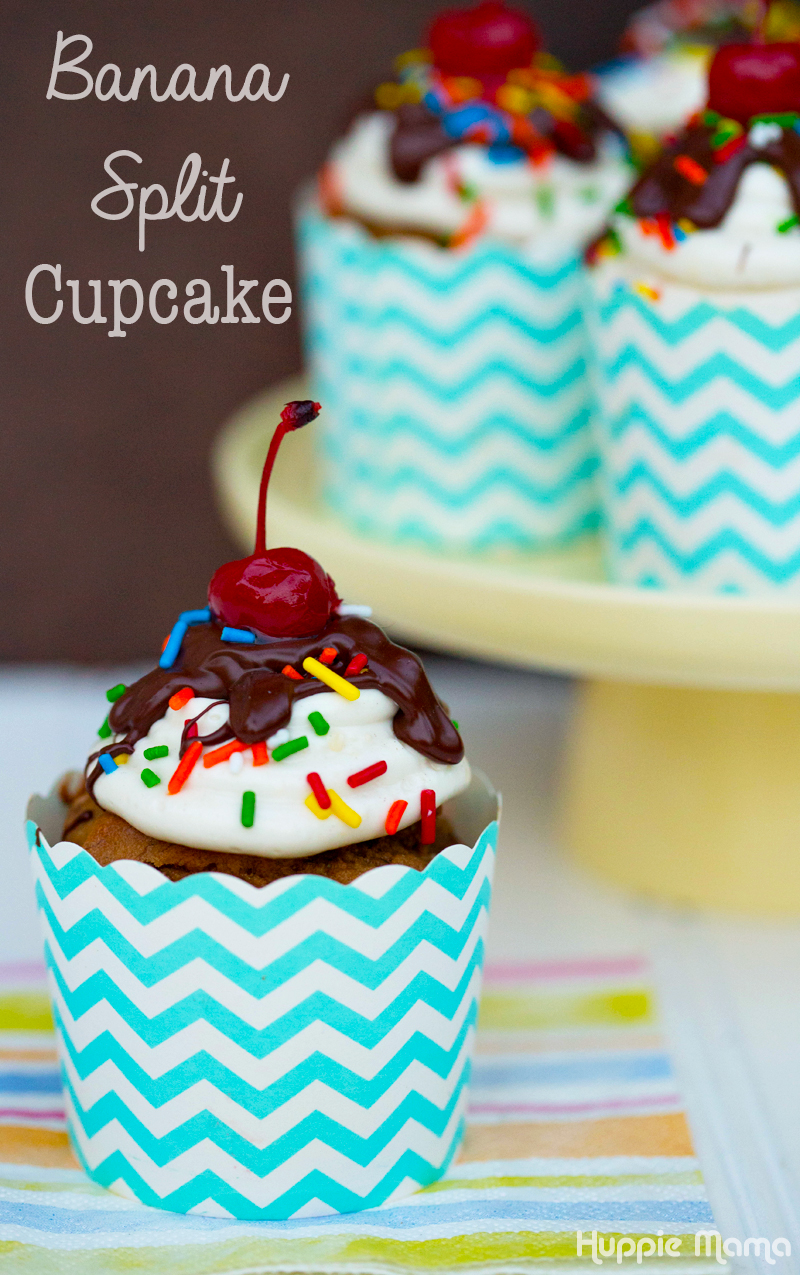 To cut back a little, I replaced the 1/2 cup of oil I normally use in this recipe with 1/2 cup of Mott's® Healthy Harvest Granny Smith Applesauce. When you shop at Publix, you can buy 3 packages of Mott's® Applesauce and save $1.00 with this coupon.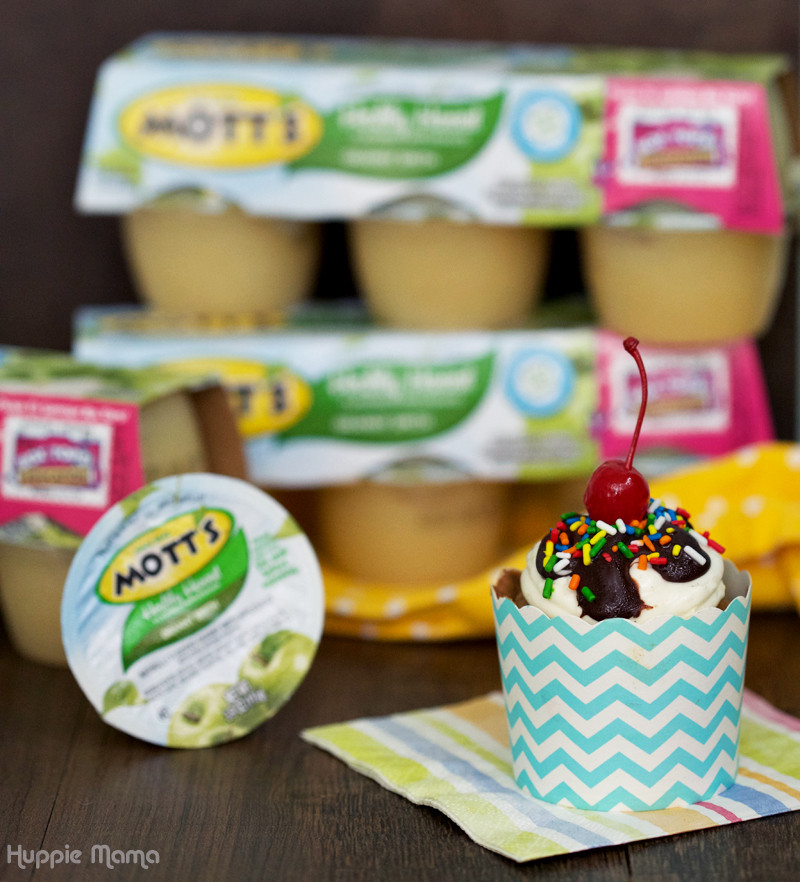 Ingredients
For the cupcakes:
4 ripe bananas
2 eggs
1/2 cup Mott's® Healthy Harvest Granny Smith Applesauce
1 cup brown sugar
2 cups all-purpose flour
1 tsp baking powder
1 tsp baking soda
1 tsp cinnamon
For the frosting:
1 cup cream cheese
1/2 stick butter, softened
1/2 t vanilla extract
2 cups powdered sugar
Toppings:
2 ounces dark chocolate chips, melted
sprinkles
cherries
Directions: 
Preheat your oven to 350 degrees. In a stand mixer, combine the ripened bananas, eggs, brown sugar, and applesauce. In a separate bowl, sift together the flour, baking powder, baking soda, and cinnamon. Slowly add the dry mixture to the wet mixture until just combined. If you are on a gluten-free diet, substitute out the all-purpose flour for a gluten-free flour blend (I have made this recipe both ways, and it works quite well).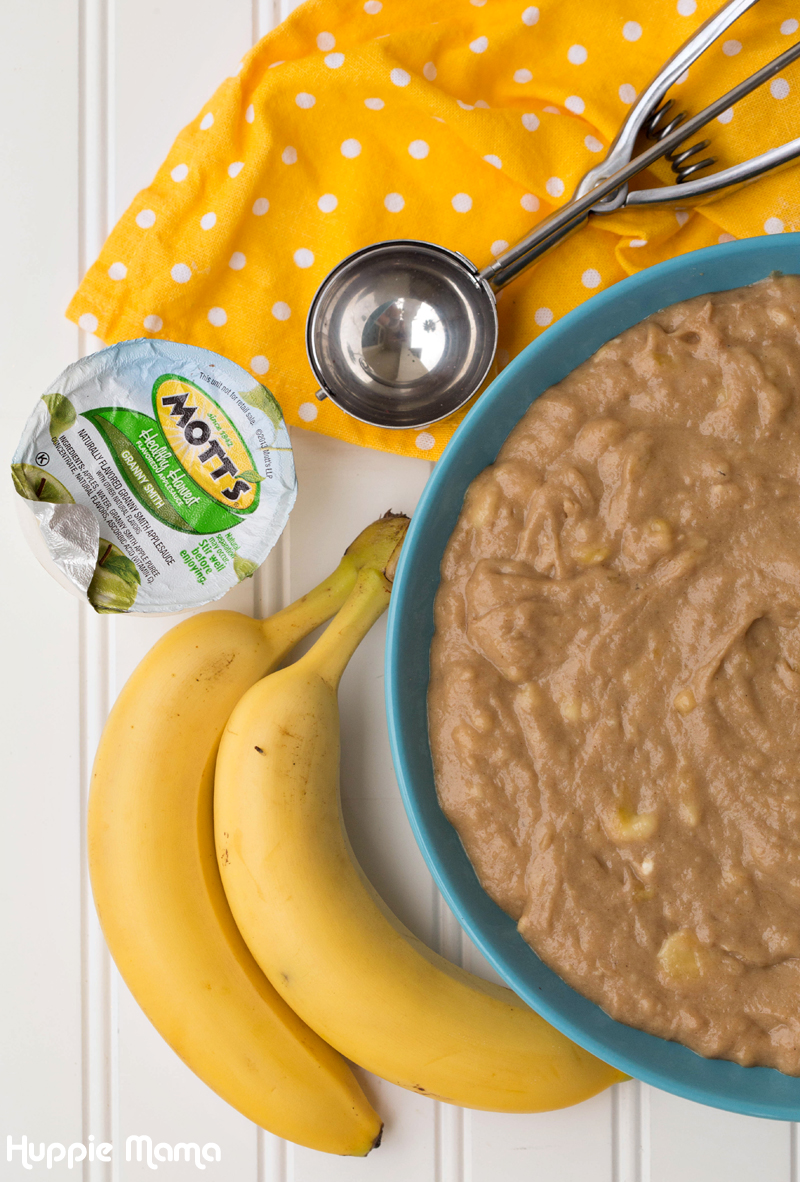 Using a large ice cream scoop, fill your baking cups halfway with batter. Now, this recipe makes 12 standard cupcakes, but I really wanted to try these baking cups. They are slightly larger than the openings in a standard muffin tin, so I was only able to make 10. For standard cupcakes, bake about 20 minutes. For larger cupcakes, bake about 25 minutes.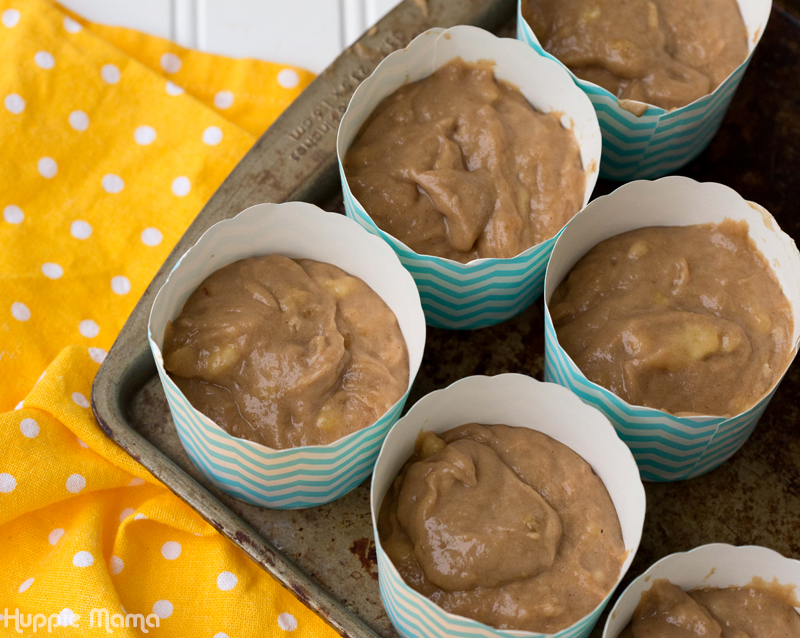 While the cupcakes are baking away, make your frosting. In a stand mixer, combine softened butter, cream cheese, and vanilla extract. Add the powdered sugar 1/2 a cup at a time. Continue to whisk in your stand mixer until the frosting is light and fluffy. Place the frosting in a piping bag and allow it to cool, about 1 hour. When your cupcakes are done baking, place them on a cooling rack until you are able to frost them. While they are cooling, melt the 2 ounces of chocolate in a small saucepan on the stove. Allow it to cool to room temperature.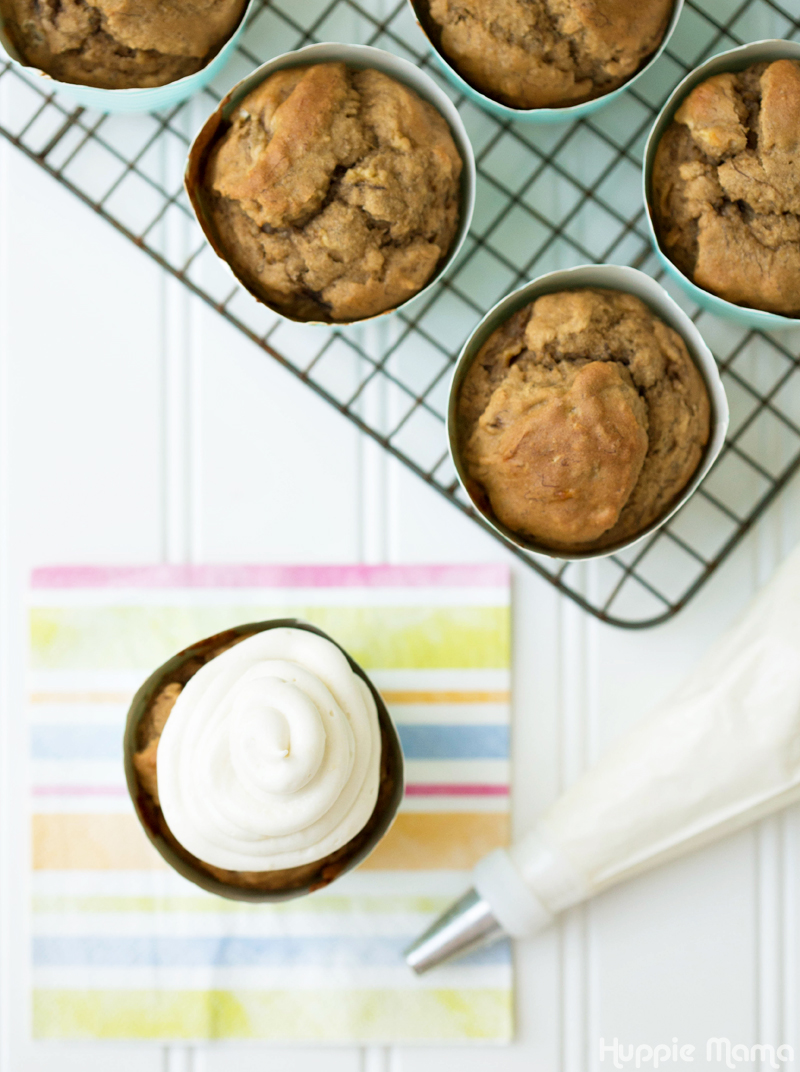 When the cupcakes are frosted, it is time to decorate. Begin by spooning a small amount of melted chocolate over the top of each cupcake. Allow it to begin to drip over the frosting. Next, add colorful sprinkles. If you prefer, you can add chopped nuts (pecans, walnuts, or peanuts) instead.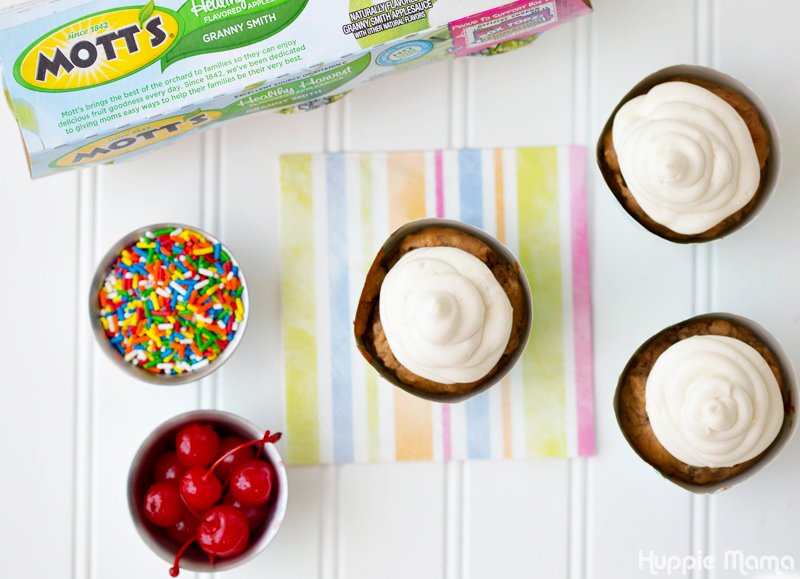 Top each cupcake with a single pitted cherry, stem included, and serve. This would be a great dessert served at an Easter gathering, a Spring play date, or even a child's birthday party. They look so fun and festive for any occasion!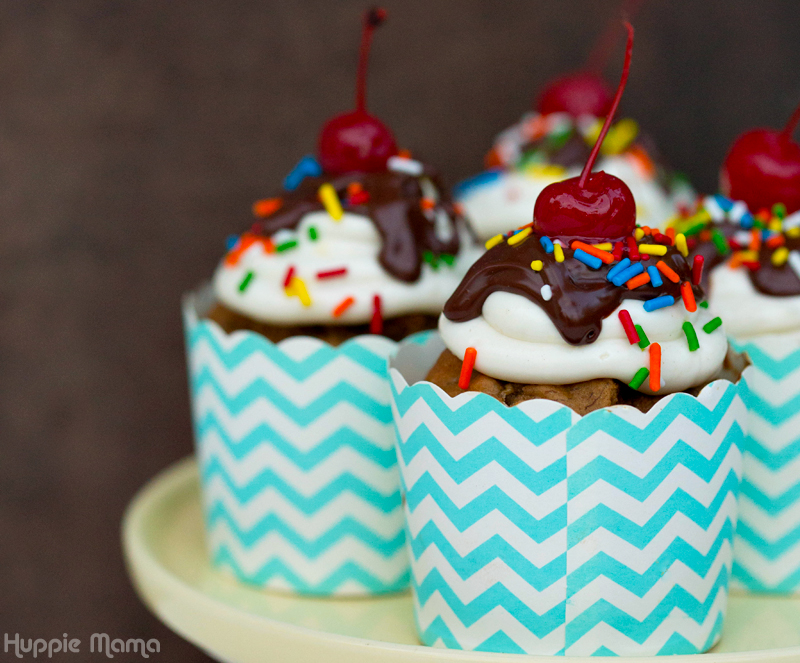 Baking with Mott's® Applesauce helps you to save on calories without sacrificing the flavor or moisture in your favorite recipes. It is 100% natural, full of Vitamin C, and free of cholesterol and sodium. Head to Publix where you can save $1 when you purchase 3 Mott's® products (6 pack cups, 24-ounce, or 48-ounce jars).
How do you use applesauce in your favorite recipes?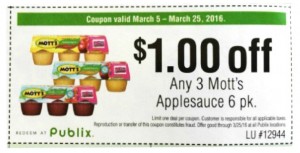 This coupon is available in the in-store co-op flyers usually found at the service desk or with the ads at the front of the store. Please do not attempt to print this coupon.