This post was sponsored by Teneral Cellars as part of an Influencer Activation for Influence Central and all opinions expressed in my post are my own.
Learn about my pride story and how I love to support companies like Teneral Cellars, a brand that genuinely embraces the LGBTQ+ community.
Journey Toward Self-Acceptance
It's hard to pinpoint the exact moment when I understood just how important it was to be a vocal member of the LGBTQ+ community, but I do remember the moment that I felt ashamed of who I was, and its impact for years. I was sitting in my 11th grade English class. At that time, I had only had one relationship, and it was with a female friend of mine, who just happens to be one of my best friends to this day. We must have had a conflict about something, and while we were talking about it in class, a classmate turned around and said "Aw, a lover's quarrel" and several of our peers laughed. I don't know if they understood the nature of our relationship, but I remember just feeling broken. There's a certain invisibility to being bisexual that some people appreciate; I have chosen as an adult to be visible.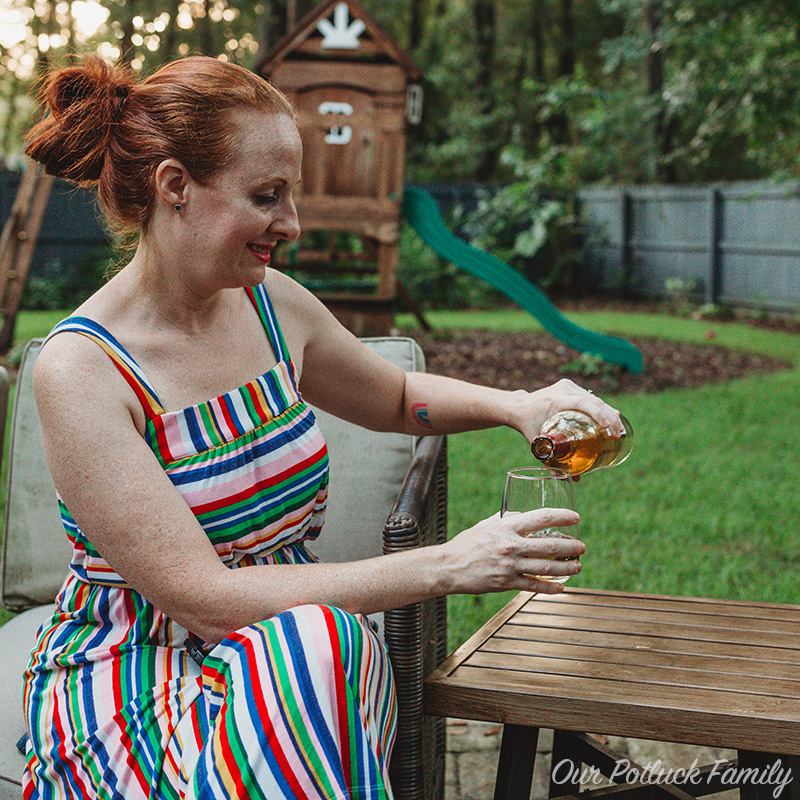 That was definitely my starting point, and it led to me battling my own identity as bisexual for years. There was a lot of denying who I was, being less-than-confident about labeling who I knew myself to be, and just feeling like something was wrong with me at the core. But then I learned to not just accept who I am, but love who I am, and that's when I was able to begin my "pride journey". I wanted to feel connected to my community, to feel like a member of something greater than myself.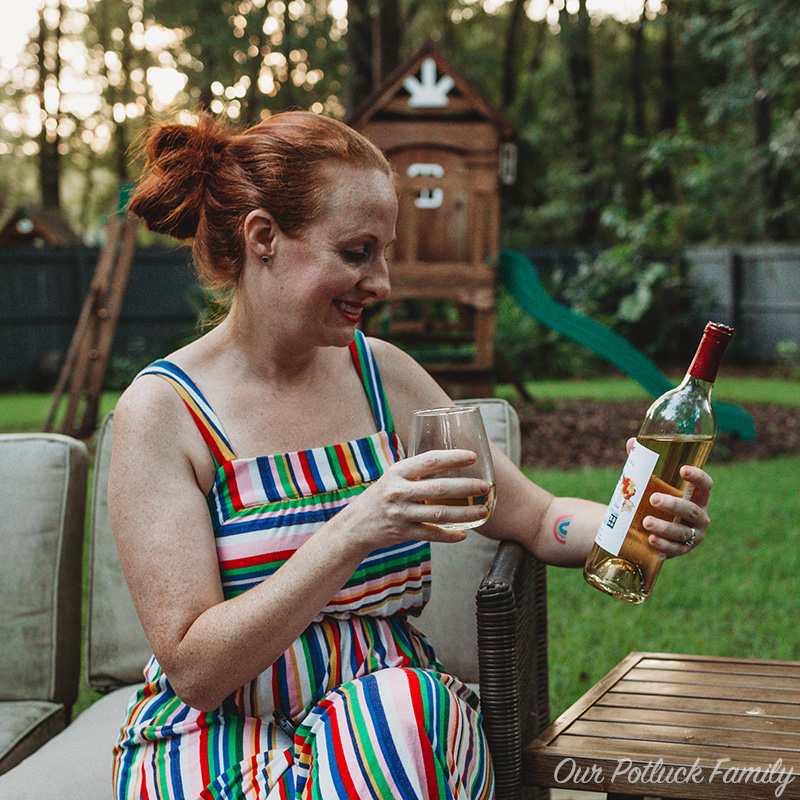 A lot of times, people will ask "You're married to a man and you have children. Why bother?" And what's likely hard to understand is that this is how I was born. The relationships I have chosen to have in my life are completely separate from who I am as an individual. But I do find my role to be that of support, whether it is talking to others about their journeys, reminding my LGBTQ+ friends that they are always loved, participating in local events, or identifying brands that truly align with my involvement within the community.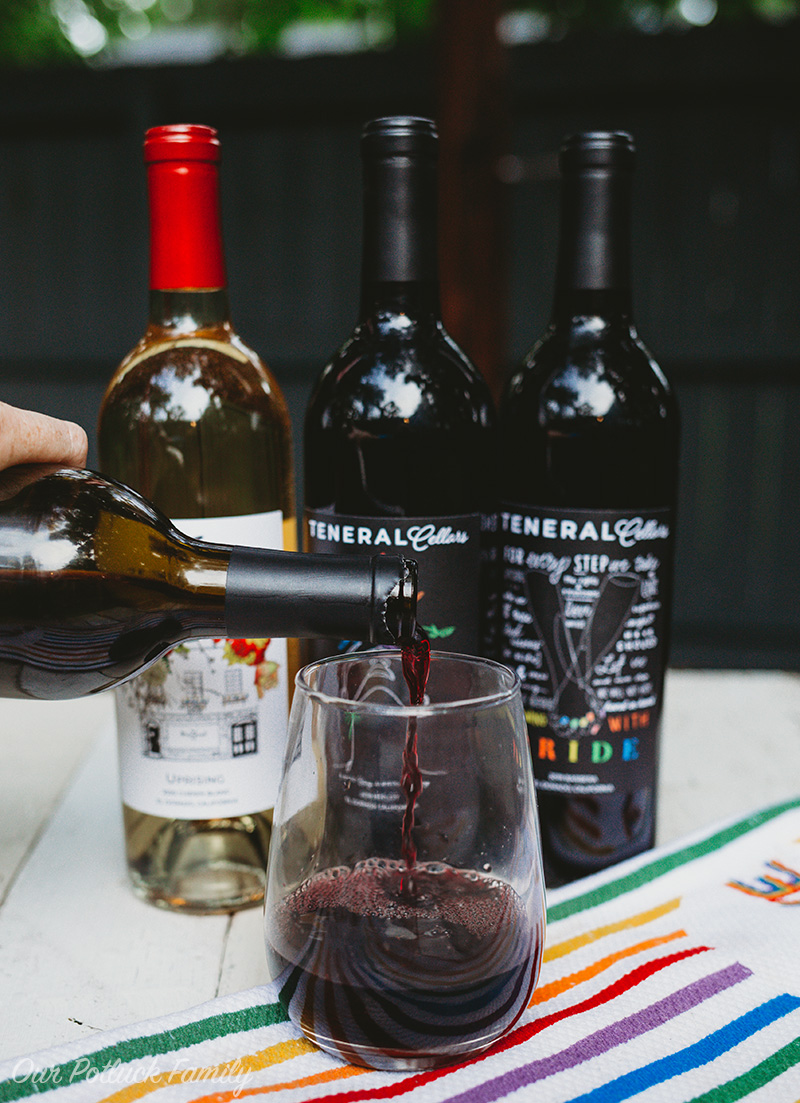 Teneral Cellars Supports the LGBTQ+ Community
I recently learned about Teneral Cellars wine, and there is so much to love about this company! Teneral Cellars is a quality wine producer that uses sustainable wine-growing and production methods. A group of women bloggers (myself included) met on Zoom to better understand the company's core values, their mission, and how they are using their passion and influence to support marginalized groups and important social issues. And, bonus, their wine is vegan, which I love! In a traditionally white, male-dominated industry, Teneral Cellars is proud to create opportunity and inclusion for all women.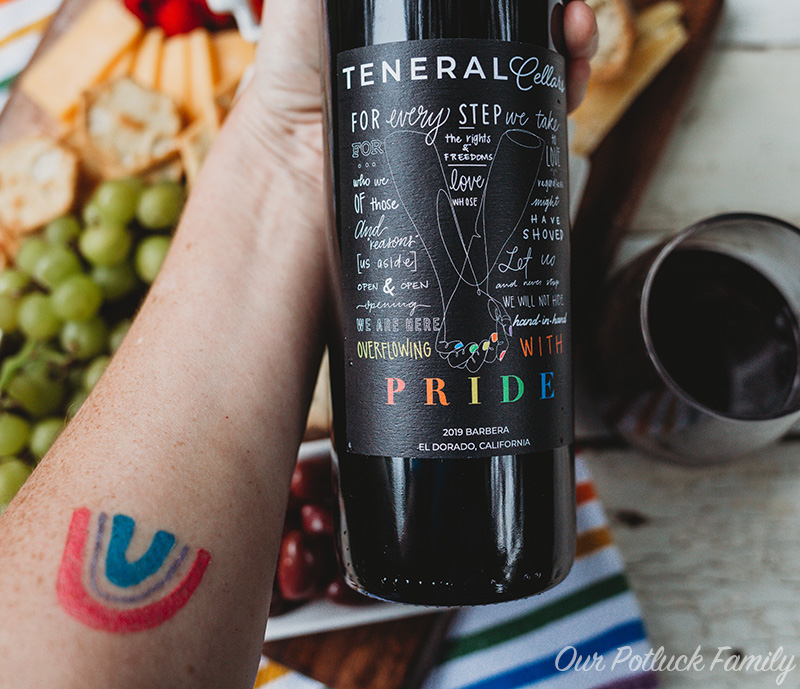 Now, on to the wines… During our Zoom, we had the opportunity to do a 3-bottle wine tasting from the Love is Love Collection, which included their Chenin Blanc, Merlot, and Barbera. The first thing I noticed was the beautiful artwork on each bottle. Each detail illustrates unity and love. Because I was uncertain of the temperatures to serve each varietal, I actually left them at room temperature, and all three were surprisingly delicious and well-balanced served just like that.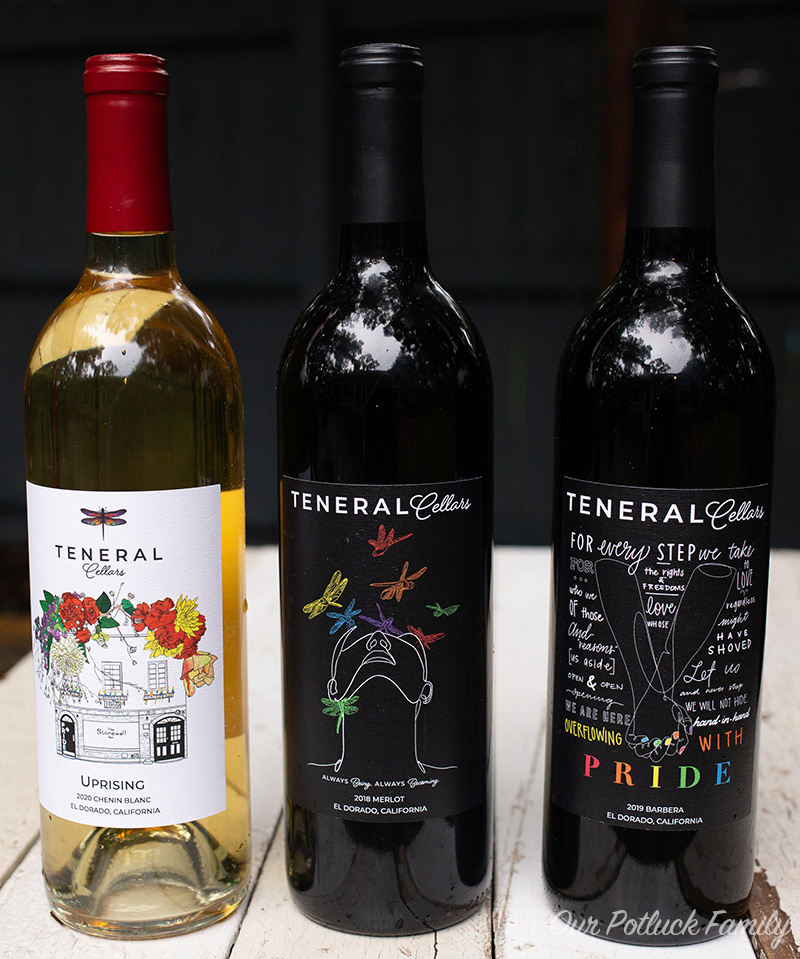 Not only does the artwork support the LGBTQ+ community, but Teneral Cellars supports organizations that work to create equality and equity for all women through a donation of 10% from every bottle sold. This particular three-bottle set donates to Stonewall Gives.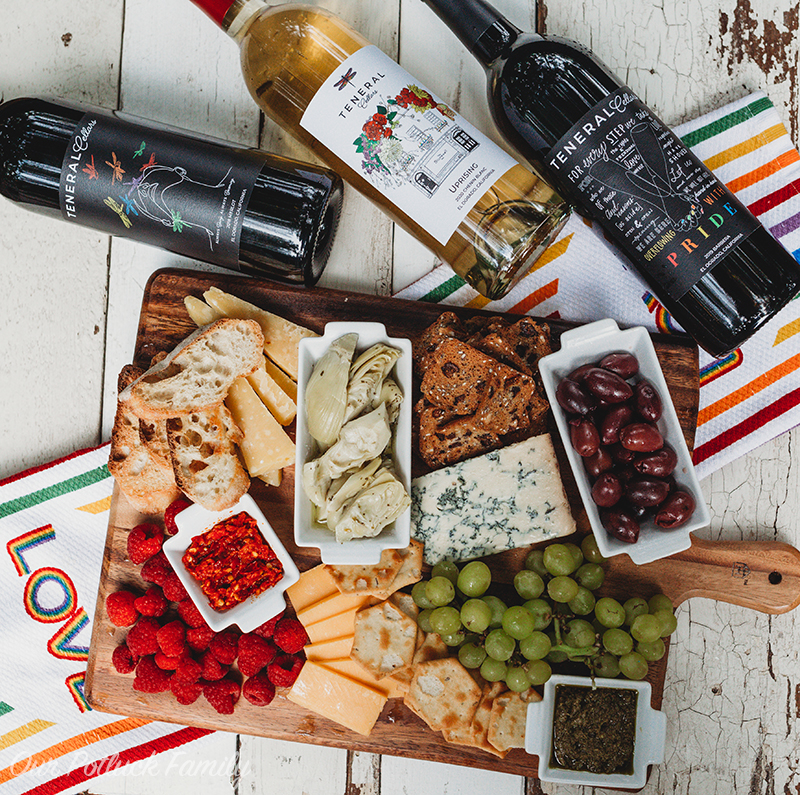 Ready to serve up a glass? I am a huge fan of charcuterie boards, so I made this rainbow-inspired board with some of my favorite flavor combinations;
Red: fresh raspberries and Calabrian chili paste
Orange: toasted ciabatta and cheddar cheese
Yellow: aged Gouda and crackers
Green: artichokes, green grapes, and pesto
Blue: Stilton blue cheese (blueberries would be a great addition, too)
Purple: Kalamata olives and fig crackers
Because the Teneral Cellars wines are so well balanced, you can enjoy any one of them with this delicious charcuterie board.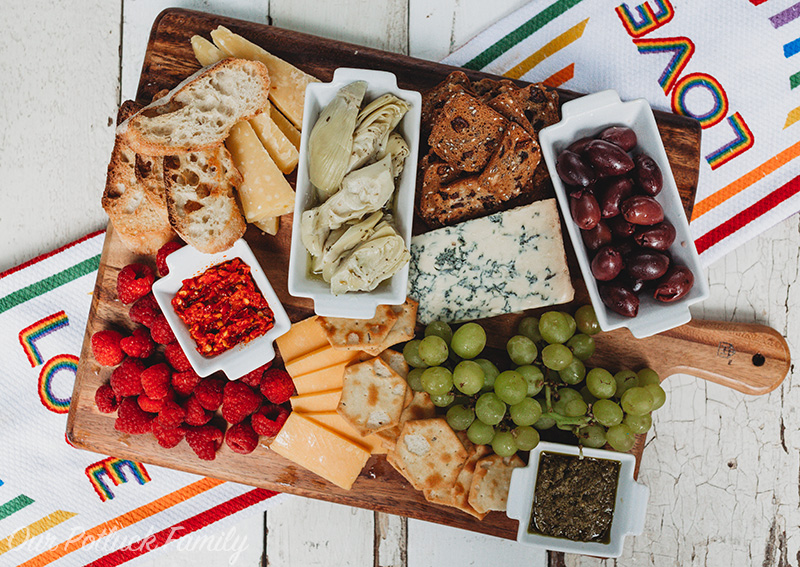 Want to try a delicious progression of wines? Purchase this 3-pack of the Teneral Cellars Love is Love Collection and $10 will be donated to the @stonewallgives.