I'd like to preface this by saying: I know very little about canning. I've done some water-bath canning successfully, and I recently purchased a pressure canner. This was my first attempt at making sauce, and I just want to share the process with you, mostly in pictures. It's not meant to be a tutorial, but perhaps an inspiration!
We began by going to a local farm to pick tomatoes.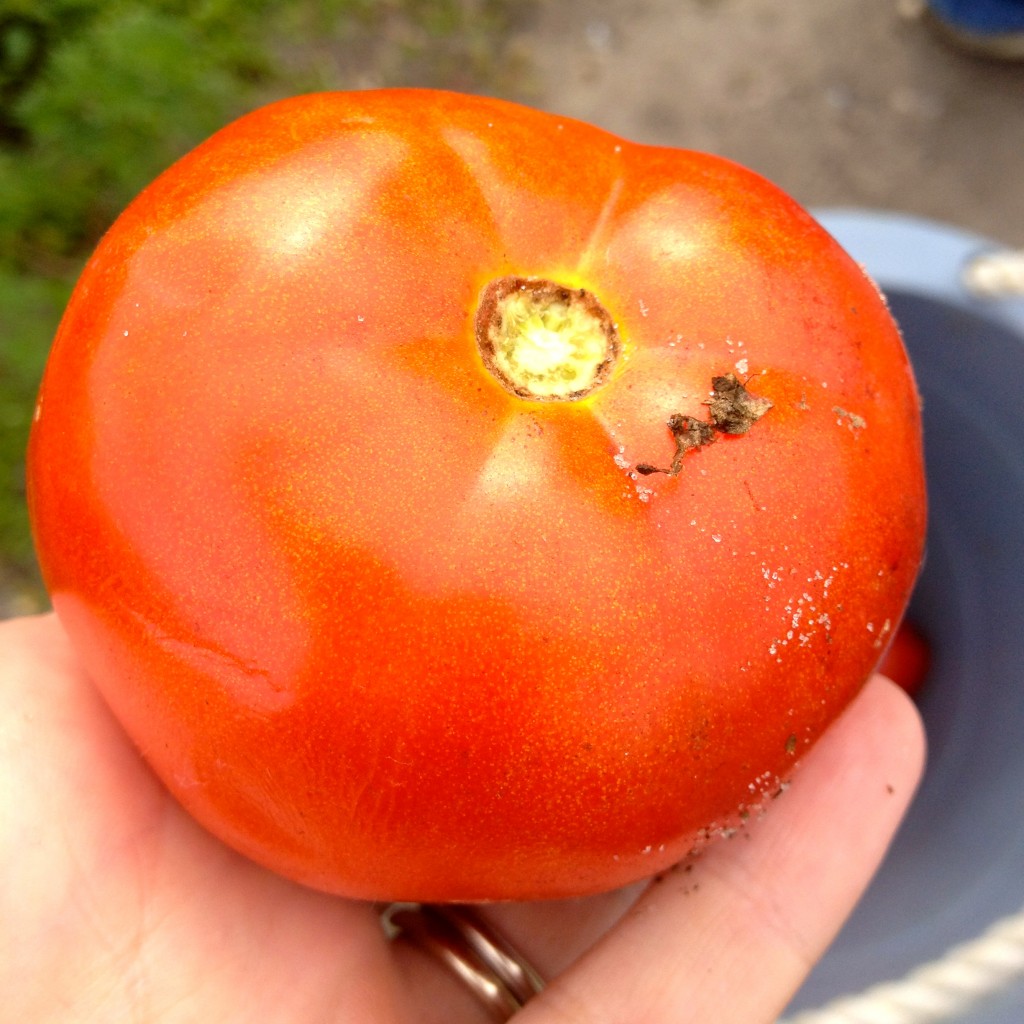 Lydia loved helping out!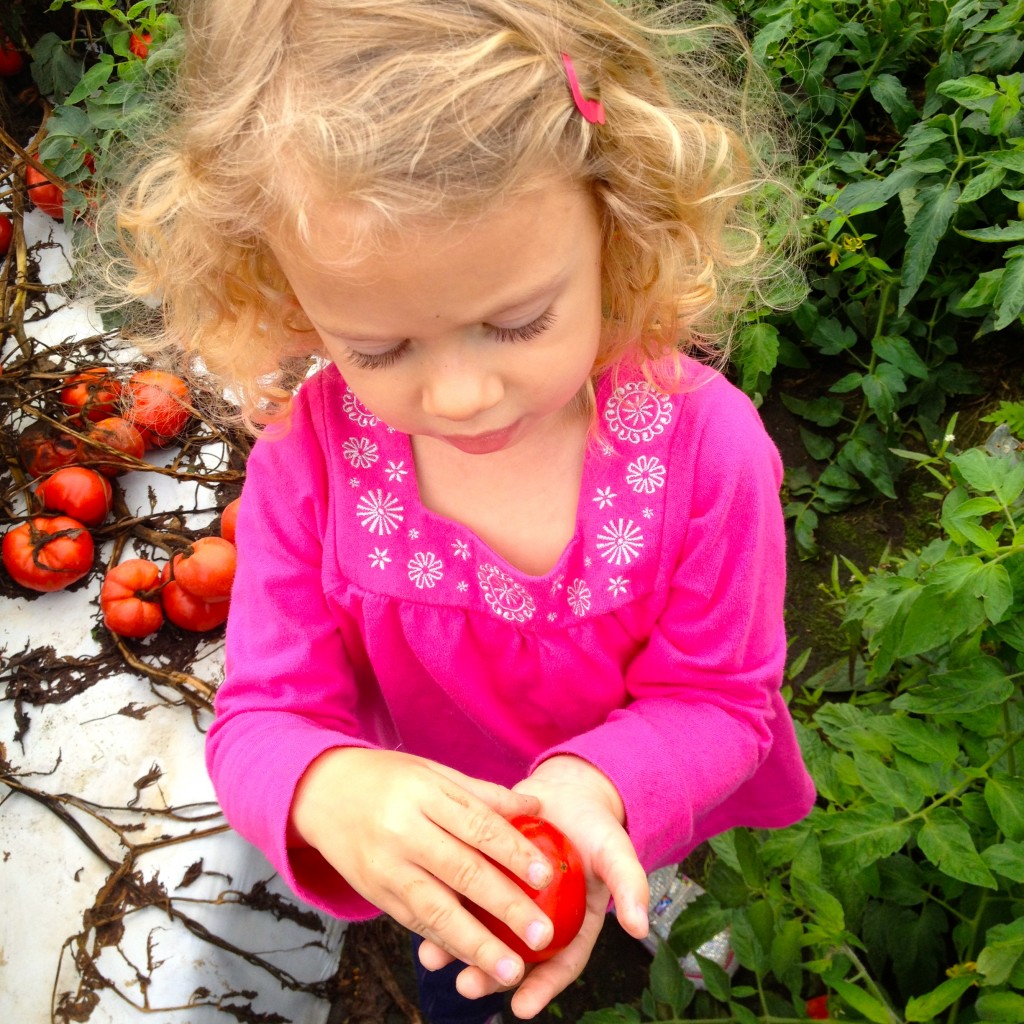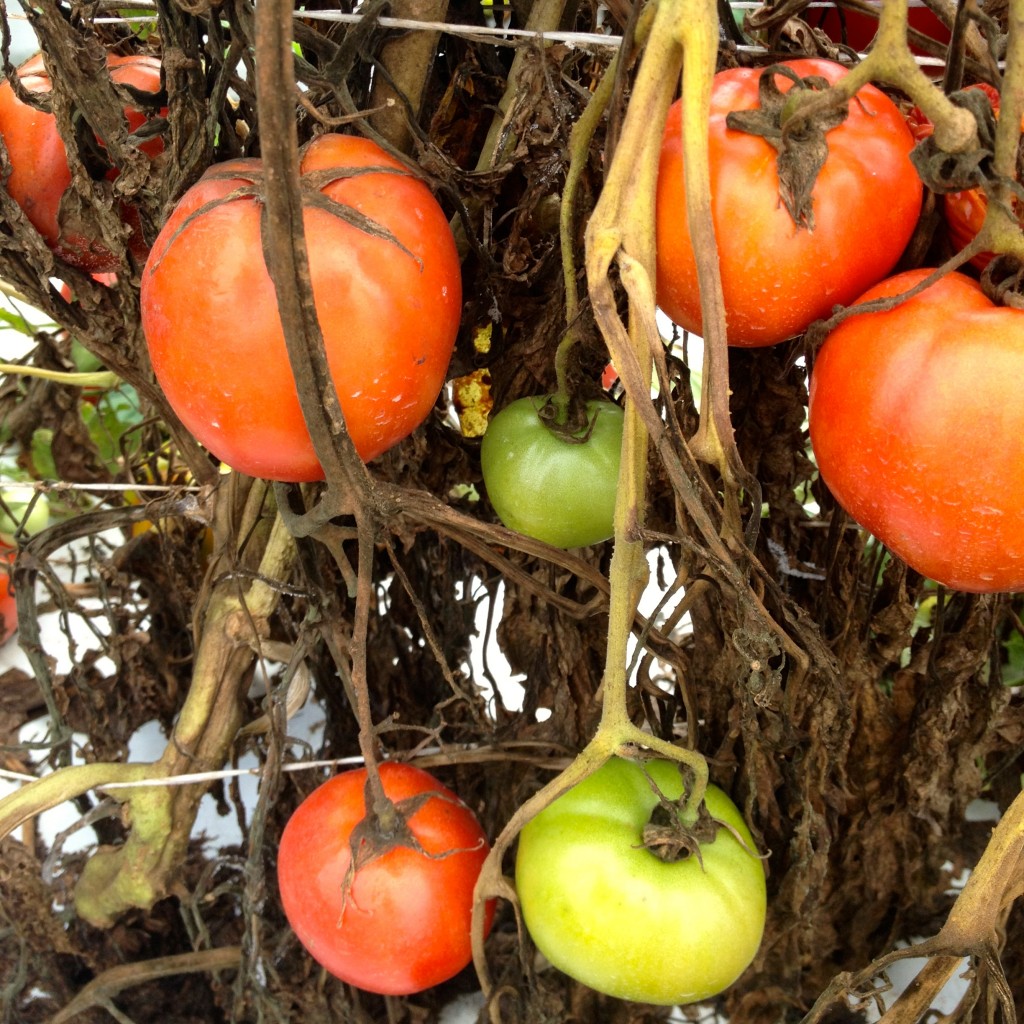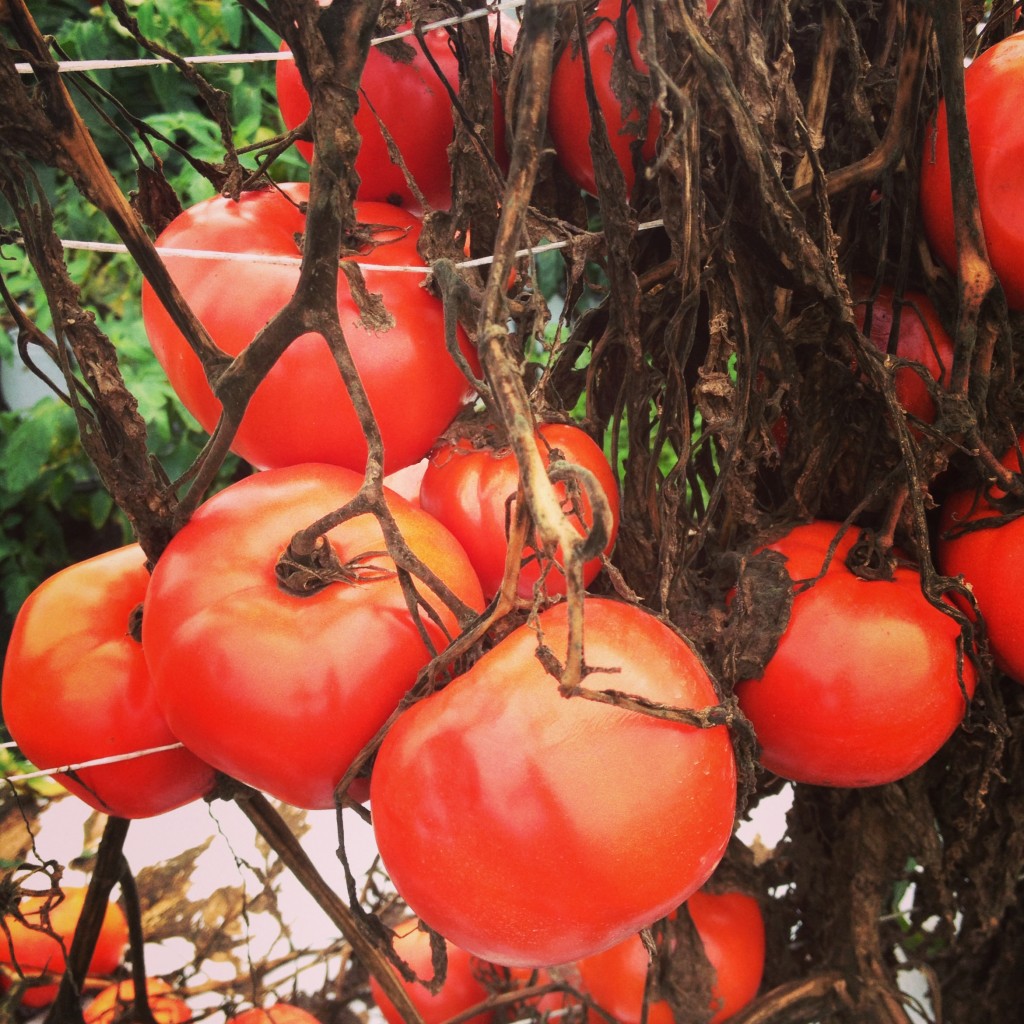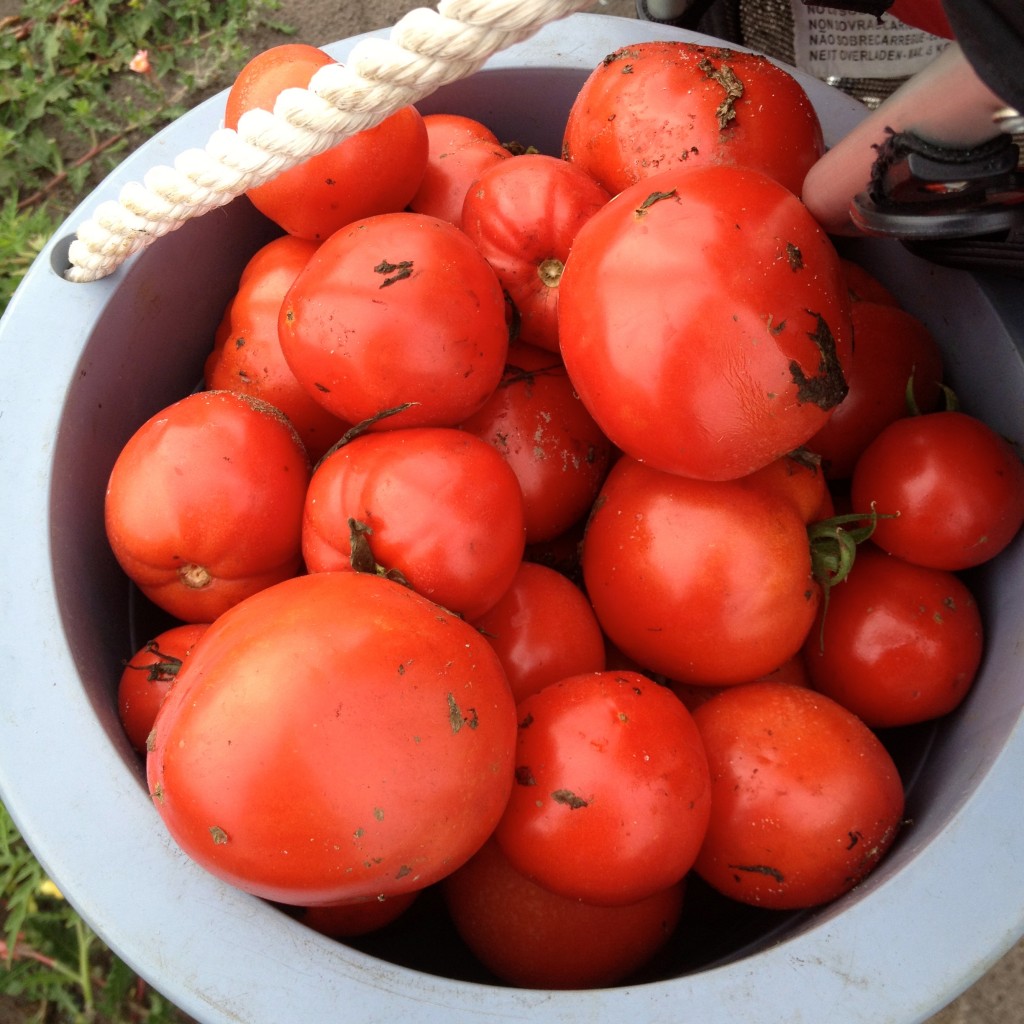 We picked some peppers as well.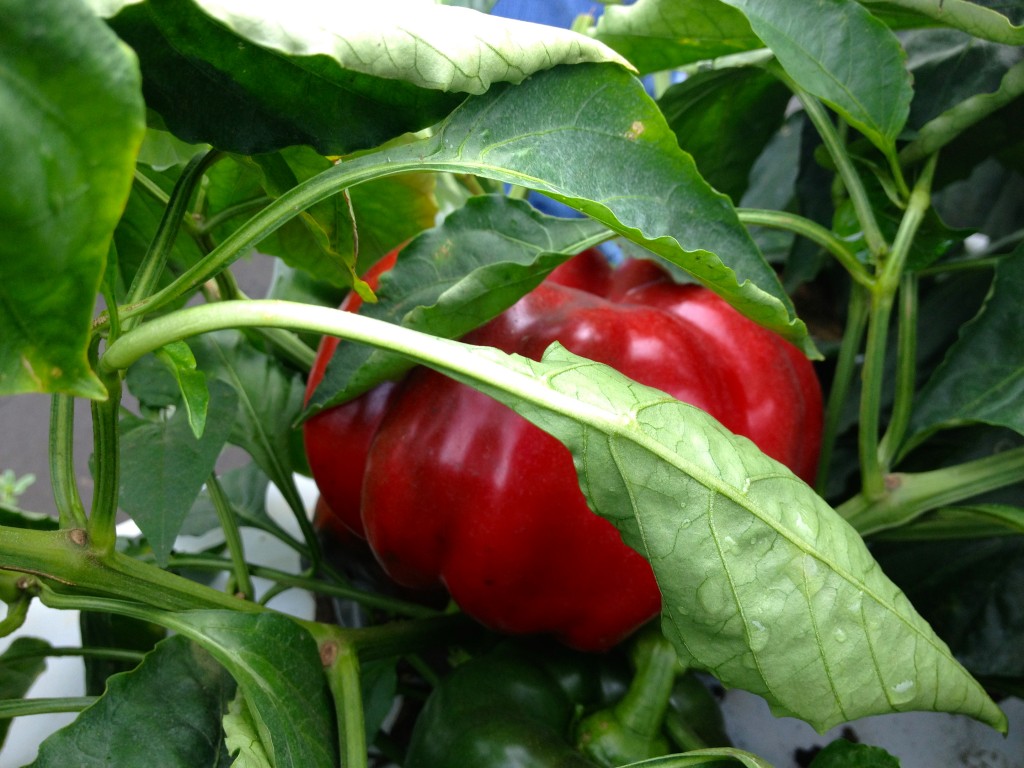 We also purchased a few items at the farmer's market to prepare our sauce. I used about 10 – 12 pounds of tomatoes, two large red onions, one red pepper, one green pepper, a large bunch of basil, a head of garlic, salt, and pepper.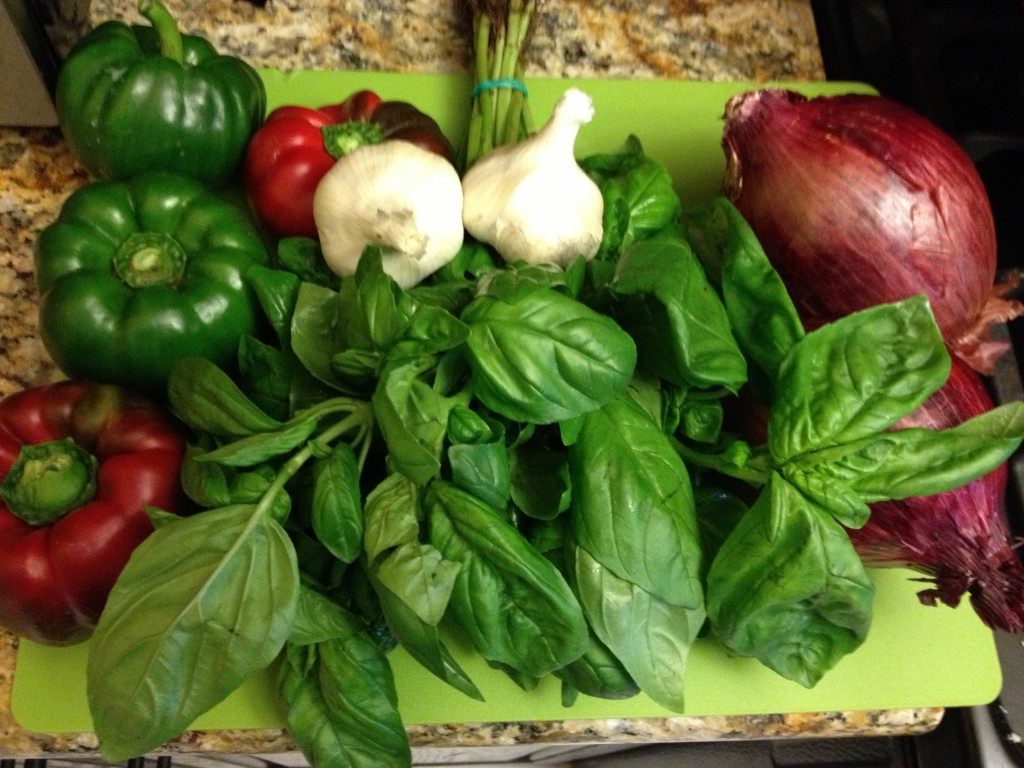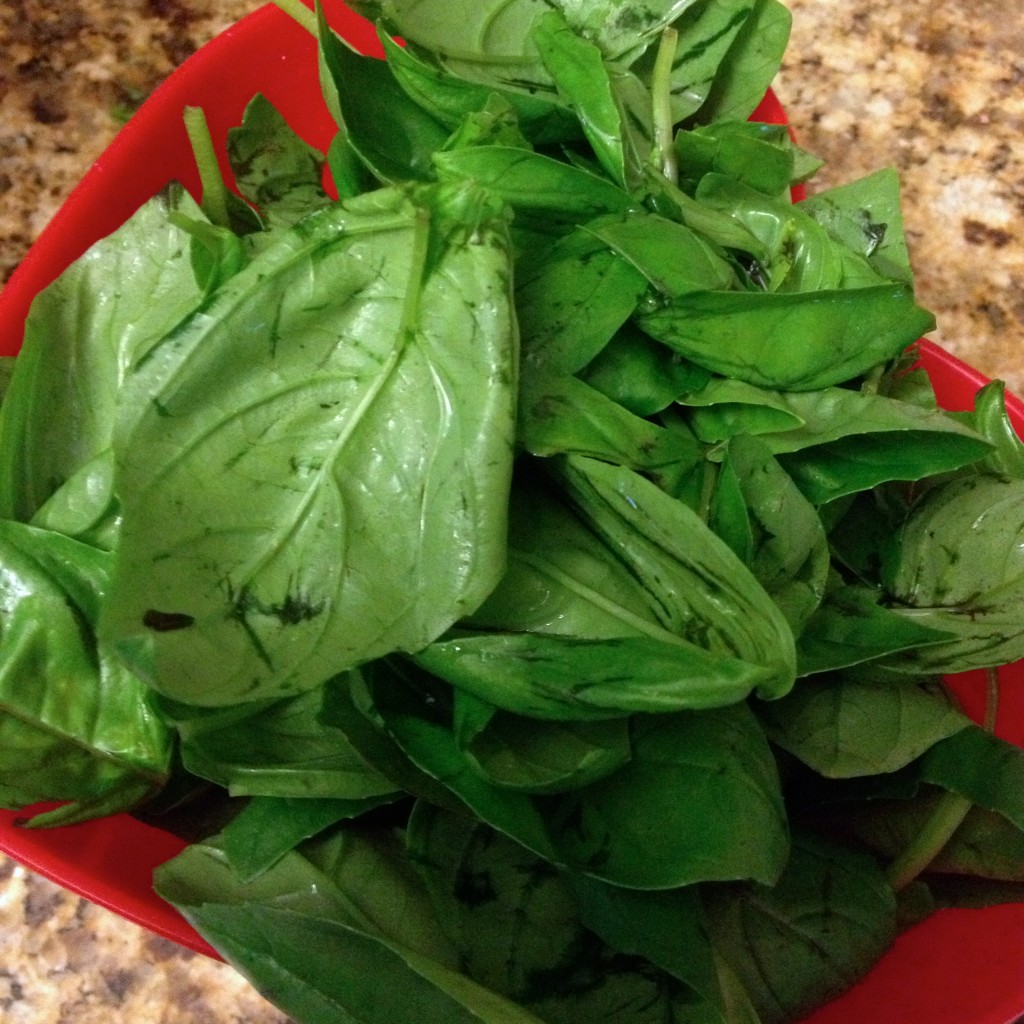 I took the tomatoes and made an X at the bottom and cut out the core.
Then I boiled the tomatoes briefly and peel them. I chopped the tomatoes and all the other ingredients and cooked them down in a pot for several hours. I used a stick blender to puree it before jarring.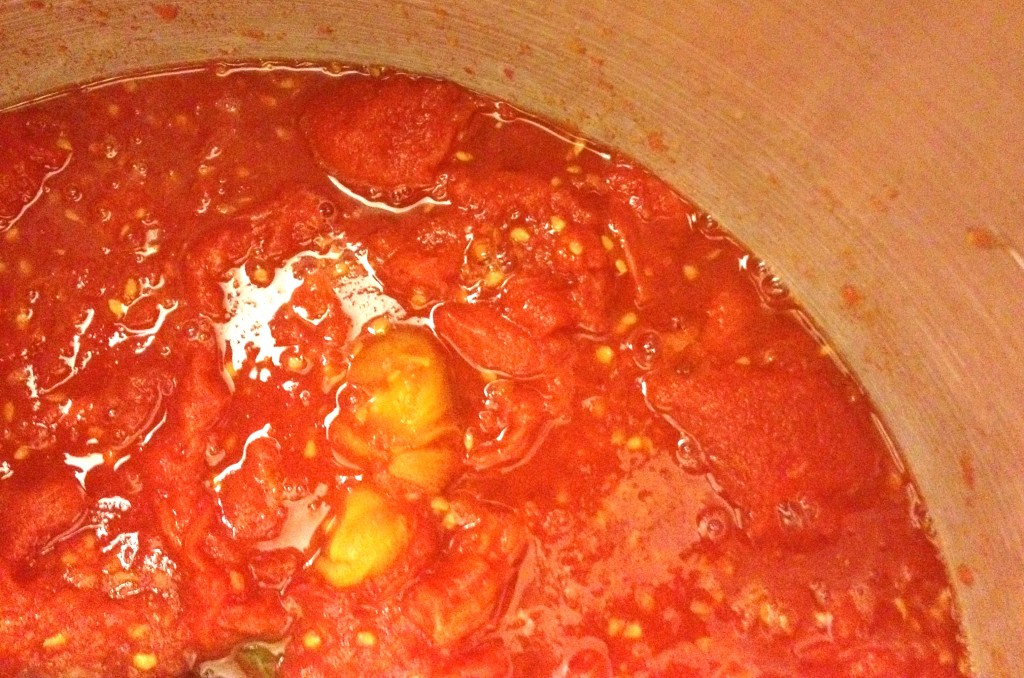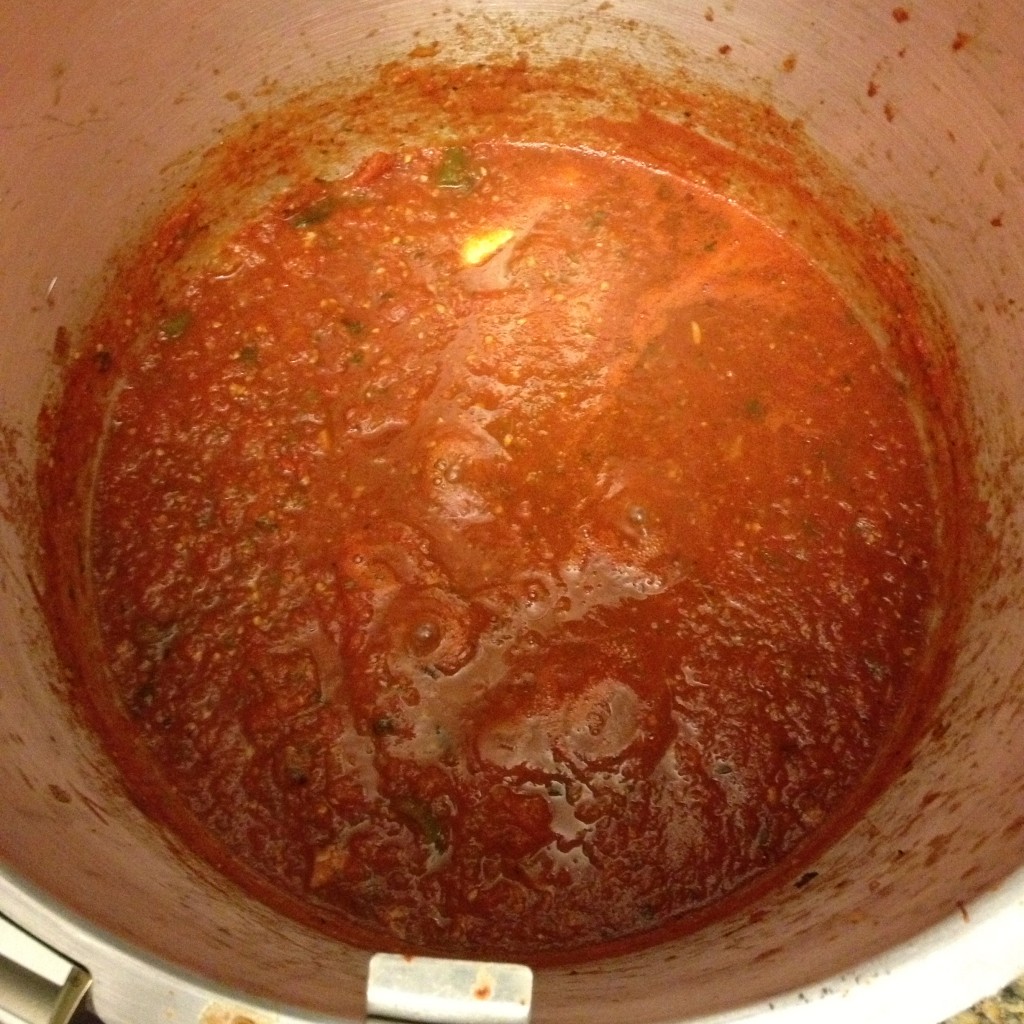 Again, I know very little about canning. I'll just skip to the part where my husband read the instruction booklet and helped me use the pressure canner.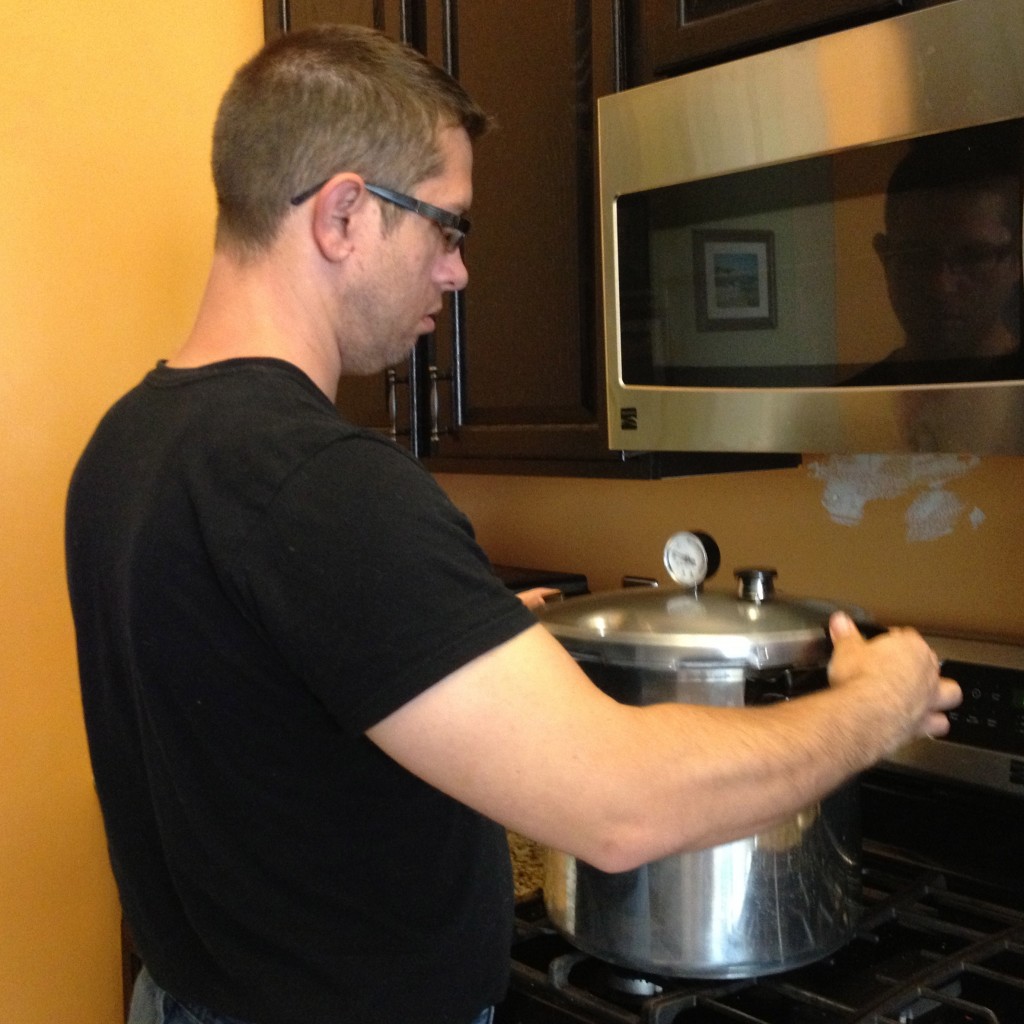 Success!! Here's the result!