This shop has been compensated by Collective Bias, Inc. and its advertiser. All opinions are mine alone. #FrozenRewards #CollectiveBias
I absolutely love to cook, but I am not good at meal planning. So when I head to the grocery store, I generally just walk up and down the aisles grabbing whatever looks yummy rather than actually figuring out what goes together. The problem? When I get home and try to put meals together, I realize that I'm missing half of the ingredients needed to make anything cohesive, so I have to head back to the store again. My solution? Taking a little time in advance to do some meal planning.
Simple Meal Planning Ideas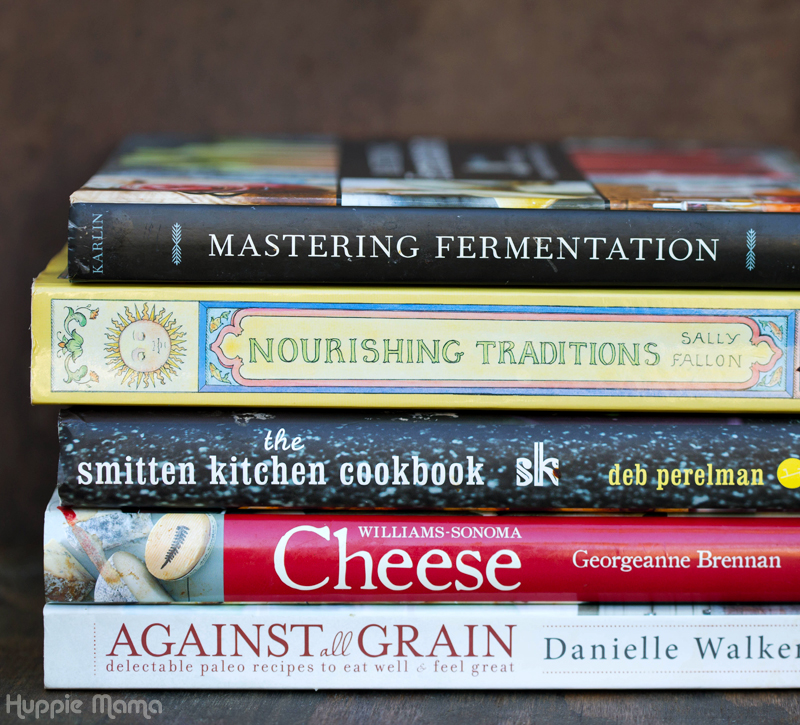 A good place to start planning meals is by browsing through my Pinterest boards and grabbing some of my favorite cookbooks. This is a great way to get the kids and husband involved in meal planning. Even young children who are not yet reading can point to delicious images to suggest meal ideas.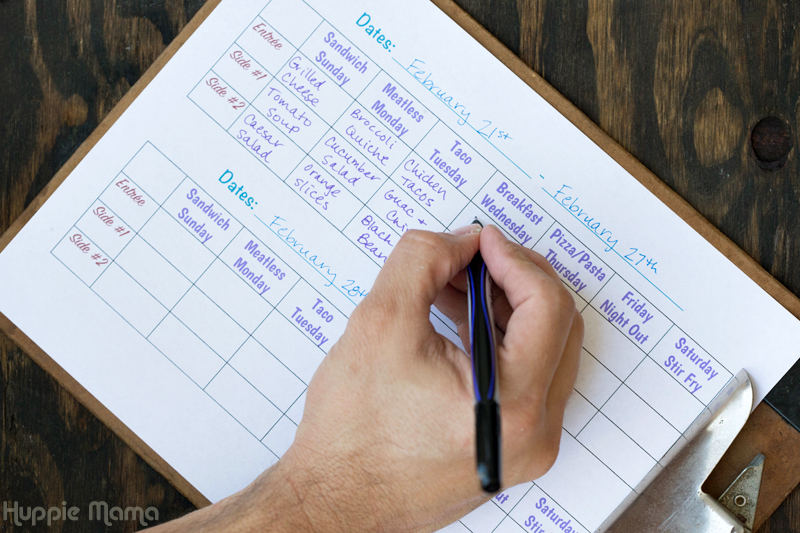 I created this Meal Planner chart to help me organize my dinner ideas for two weeks. I gave each day a theme like Breakfast Wednesday and Stir Fry Saturday. This provided a basic template to insert ideas I knew my family would love. I tried to stick to recipes that required minimal prep that I could do in the morning while getting the kids ready for school. Creating two sides also reminds me that I need to get in several servings of fruits, vegetables, and whole grains daily to create balanced meals.
Remember the purpose of meal planning is not only to nourish your family, but also to cut back on time. I planned one day a week to dine in a restaurant as a family (that's Friday night on my Meal Planner) and one day a week when it's okay to plan a dinner around frozen meals.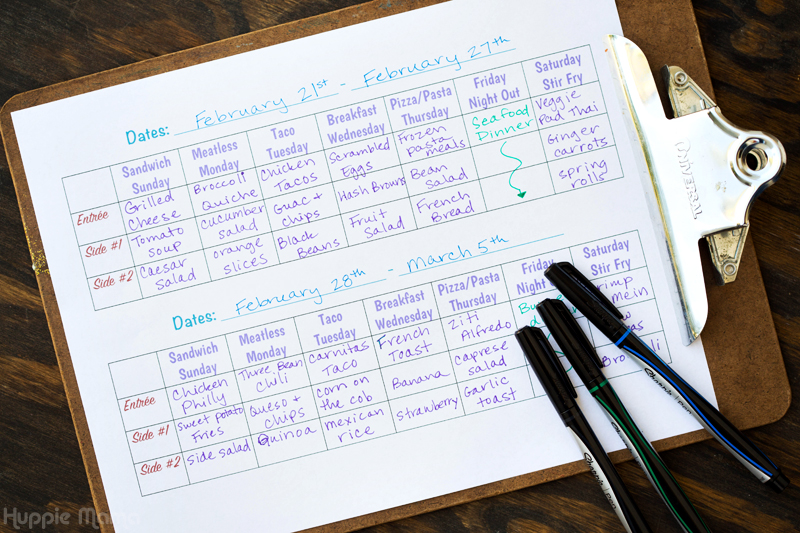 After completing my Meal Planner, I use the Notes app on my iPhone to make my shopping list. What I like about this is I can easily carry my phone with me throughout my trip to Publix and quickly delete items as I go. This way, I know exactly what I needed when I began my shopping trip, and I am certain to purchase each item.
As you can see , Thursday on my Meal Planner is Pizza/Pasta night. This is a great time to head to Publix and grab some of your favorite frozen meals from Healthy Choice, Marie Callender's, Bertolli, or PF Changs. With so many dishes to choose from, you'll definitely find something for everyone in your family. If you go shopping with your children, let them pick out their favorite frozen meals. Heat them up, create a spread, and serve them family style.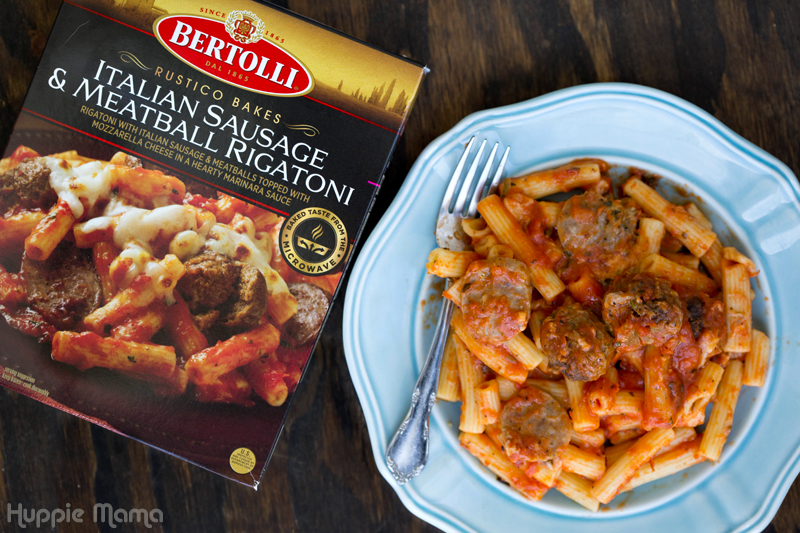 While your frozen meals are heating up, you can prepare a simple side dish to bring a fresh component to your dinner. This bruschetta recipe takes about 5 minutes and pairs well with all of your favorite frozen meals! You'll have dinner for your entire family on the table in about 10 minutes.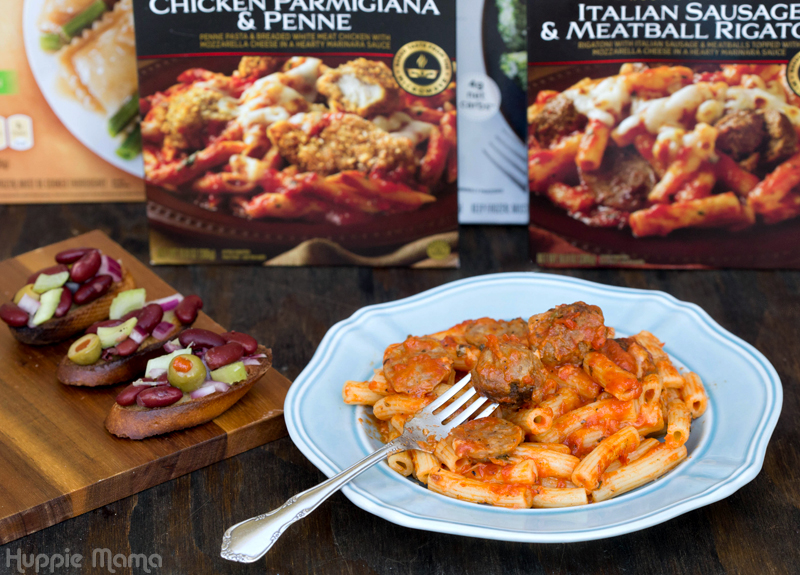 Publix has a great offer now if you shop for frozen meals. When you spend $30 on your favorites from Healthy Choice, PF Changs, Marie Callender's and Bertolli, you can receive a $10 gift card for Publix (up to 5 per household). So just think, if you spend $150 on frozen meals, you will receive $50 in Publix gift cards for your next shopping trip through the Frozen Rewards Club!
—> Registration is required via THIS LINK. <—