Here's a simple recipe that takes about 5 minutes to prepare and is definitely a crowd pleaser. It requires just a few ingredients that you can easily find at your grocery store. And it's vegan, so it is perfect for almost every diet! It's my Sicilian-Inspired Bruschetta.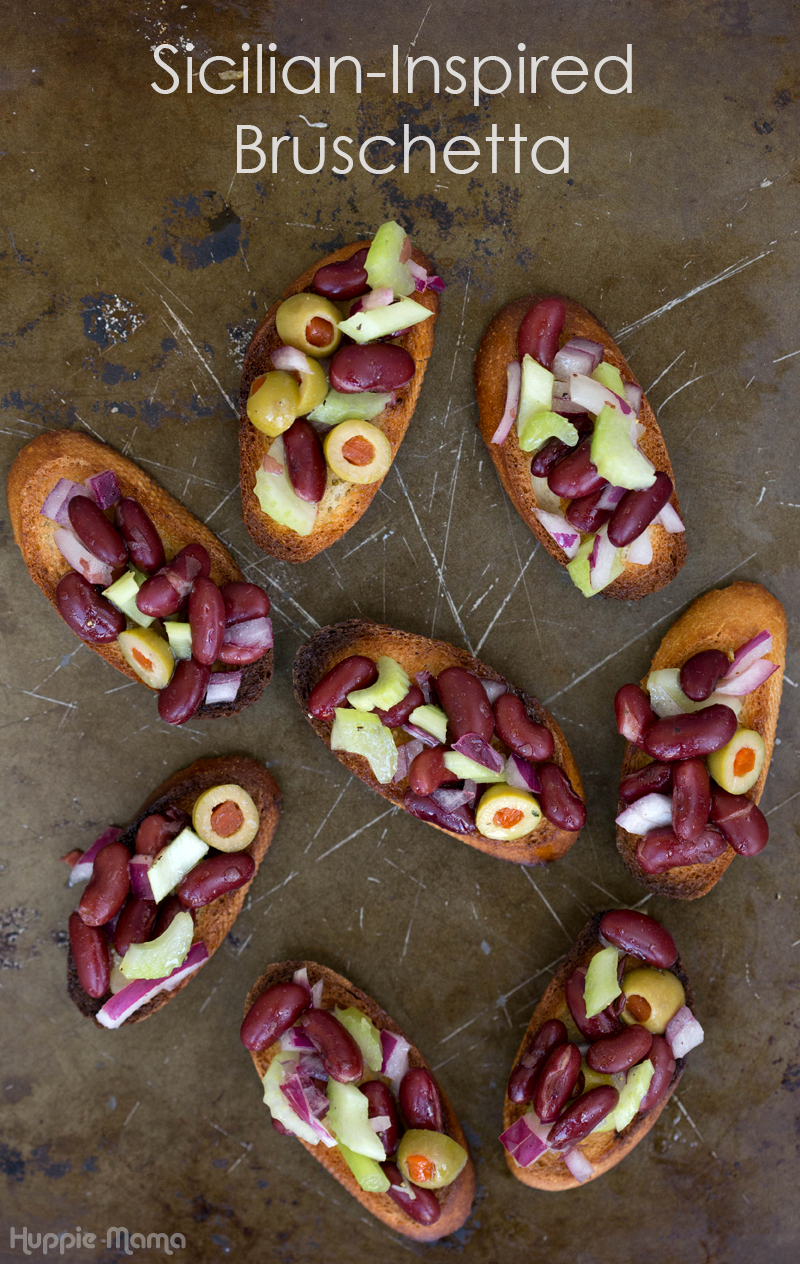 Ingredients:
1 French baguette
1 can kidney beans
1/2 cup chopped celery
1/2 cup sliced green olives
1/2 cup diced red onions
2 T olive oil + extra for bread
2 T red wine vinegar
Directions:
Set your oven to broil. Slice your baguette at an angle. Each slice should be about 1/2″ thick. Brush each piece of bread with a little olive oil, place them on a sheet pan, and place the pan in your oven until they edges look good and toasty.
Meanwhile, chop your ingredients. Combine the kidney beans, celery, red onion, olives, olive oil, and red wine vinegar in a bowl.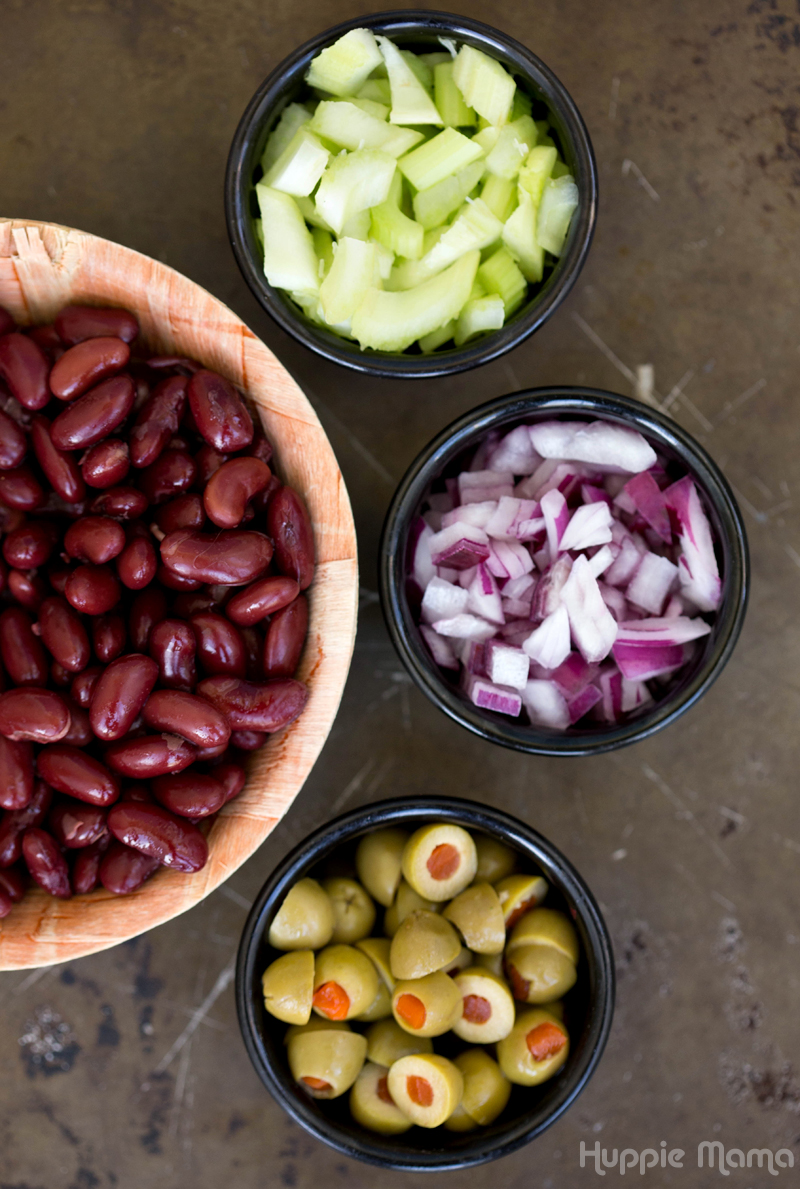 When your bread comes out of the oven, top each piece of bread with a tablespoon of your bruschetta mixture. The great thing about a simple recipe like this is that you can add in your favorite vegetables and herbs, like red bell peppers, plum tomatoes, basil, or rosemary. Instead of kidney beans, try garbanzo beans or cannelini beans. The variations are endless!