I found this cute Paper Plate Apple Craft on Pinterest and had to make it with the kiddos. I guess after a while, I will be known for my paper plate crafts, huh? I like that this one is perfect not only for our food and nutrition unit, but also for fall and back-to-school time.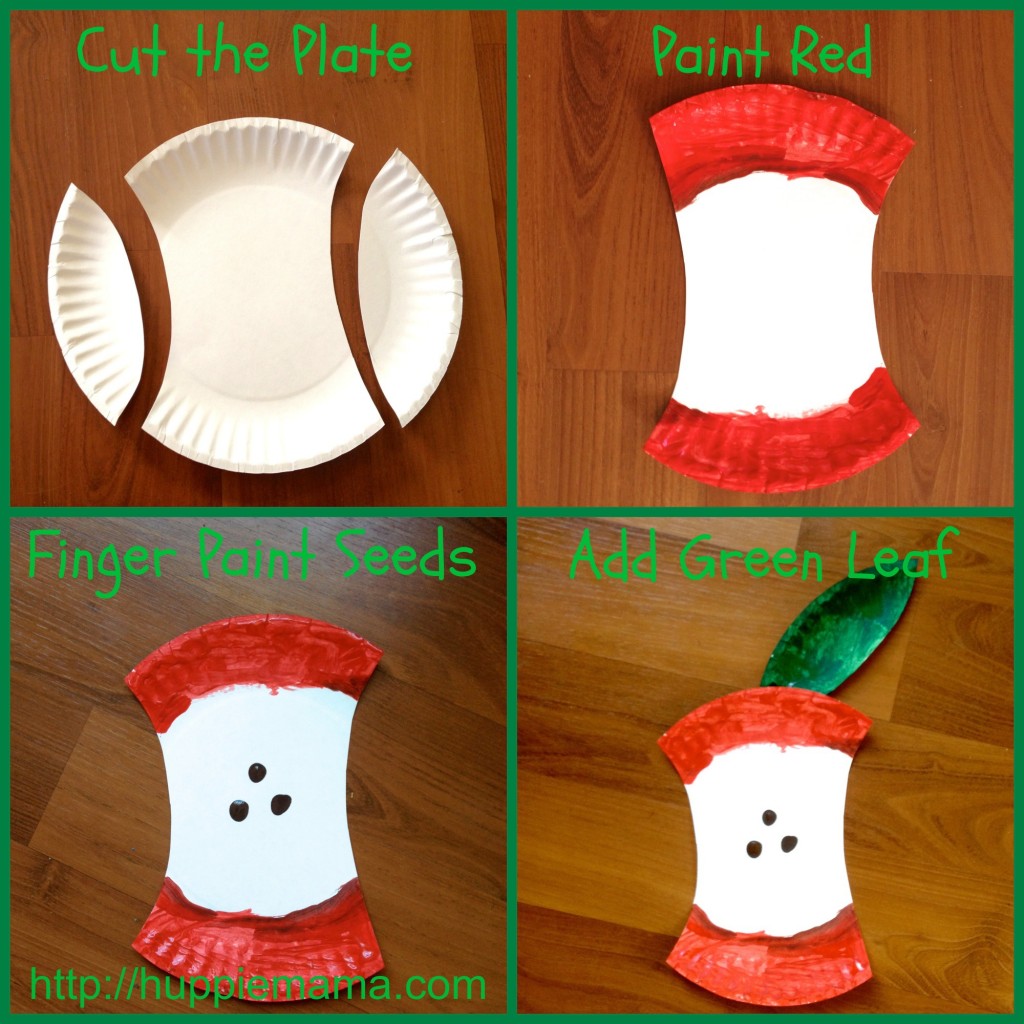 Materials:
Paper plate
Red, green, and dark brown paints
Paint brush
Glue
Directions:
Step 1: Begin by cutting two football shapes out of your paper plate. I probably should've cut the first one and laid it over the other side to cut the second one, but I sorta eye-balled it.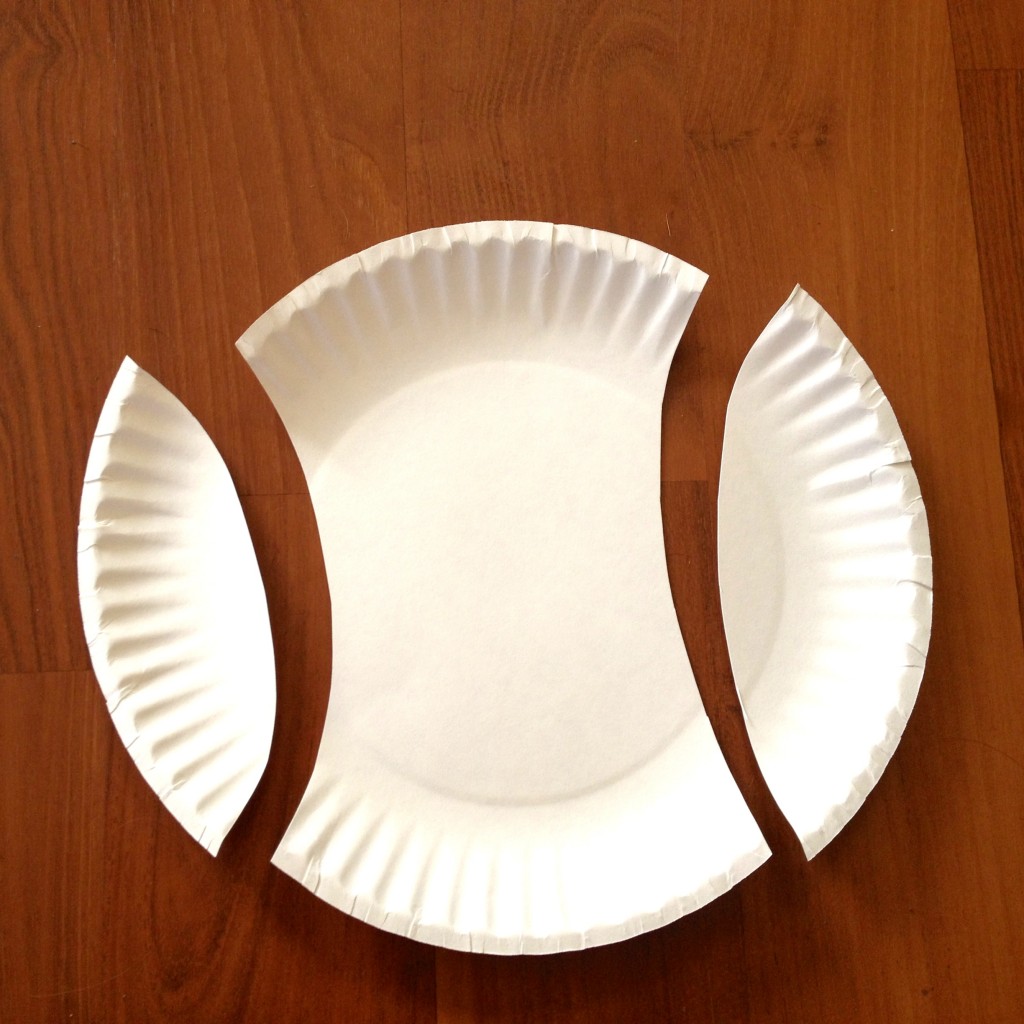 Step 2: Paint the top and bottom of the plate red.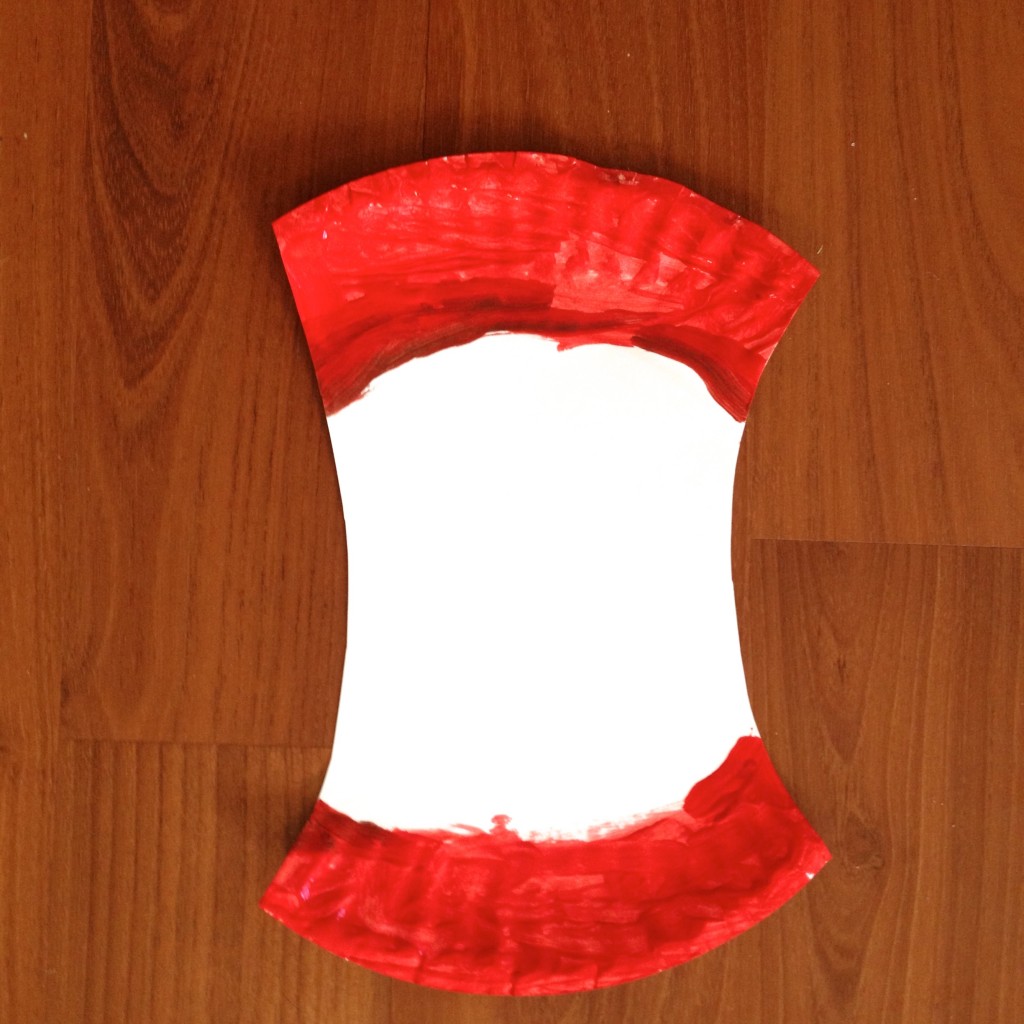 Step 3: Finger paint three seeds in the middle of the apple using dark brown paint.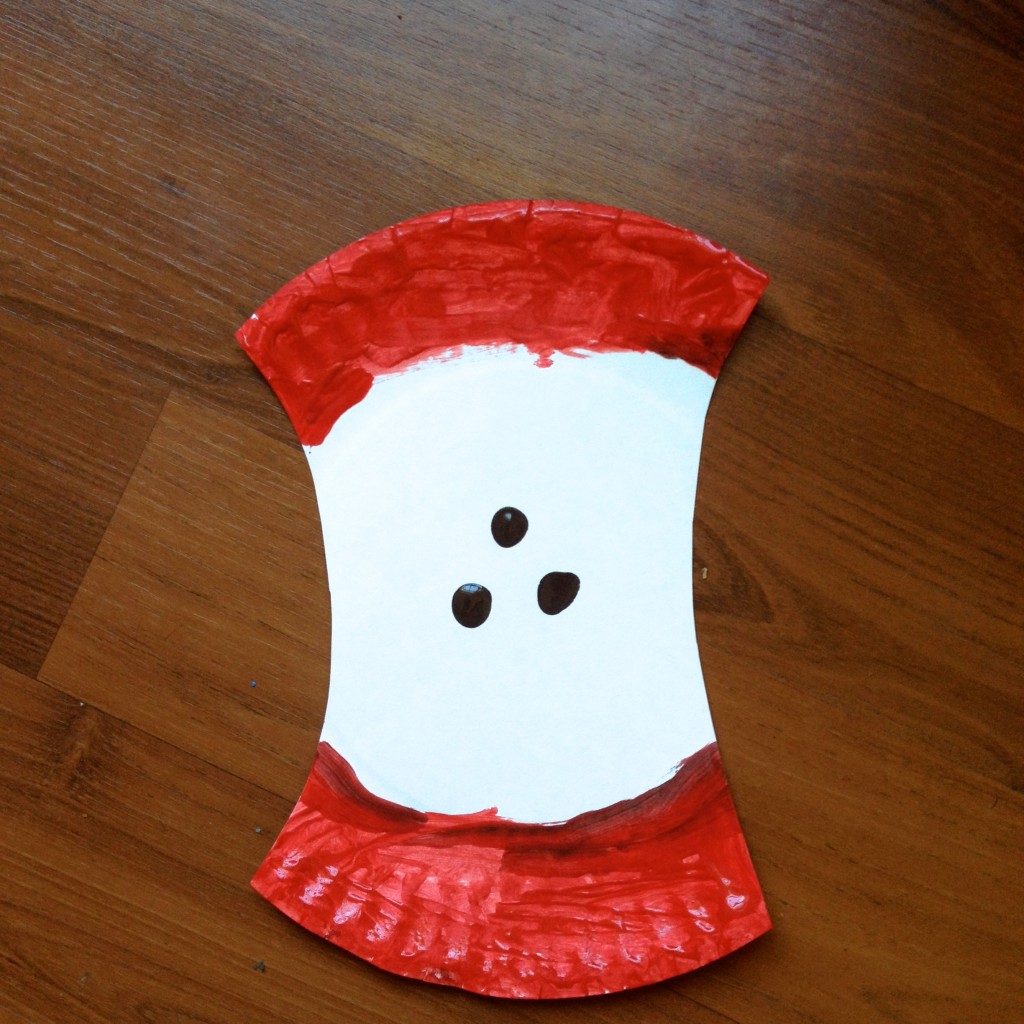 Step 4: Paint one of the pieces you cut off the apple green. Glue it to the top of the apple as the leaf.