It has been six days since I last wrote a blog post. I don't think I've gone six days in at least 2 years. I had pretty much the worst cold of my life last week, and with all the madness of Chanukah and Christmas and all my sponsored posts, I kinda just needed a break. But I'm back. I realize that it has been a while since I wrote a craft post just for fun. As bloggers, we need to work way ahead of the game to gain any attention for seasonal posts, so here it is, in December 2014 still – my first Valentine's Day post of 2015. Hooray for no procrastination! I was searching Pinterest for some fun seasonal ideas, and I found so many cute ideas for Valentine's Day jars, why not do a quick round-up. I'll begin with my craft: Valentine's Day Jars.
Materials:
2 Mason jars with lids
Pink spray paint
Red spray paint
Spray adhesive
White paper
Scissors
Markers
Ribbons
Colored paper scraps
Aluminum foil
Hershey's Hugs and Kisses
Directions:
Gather your materials. Make sure your jars are super clean.
Cover the tops of your jars with aluminum foil. This will prevent the spray adhesive and spray paint from going inside the jars.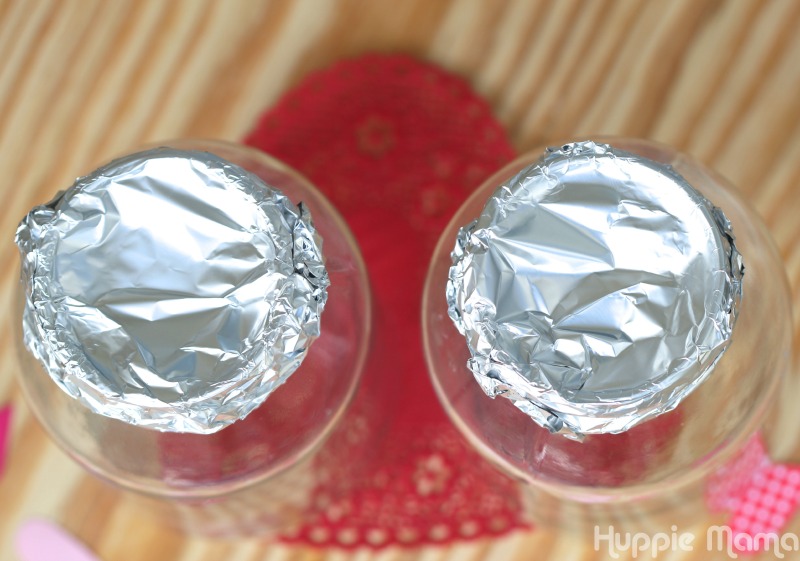 Cut two heart shapes out of plain white paper. Use spray adhesive to adhere the hearts to the jar. The spray adhesive is easy to remove after. You may be able to use a glue stick as well.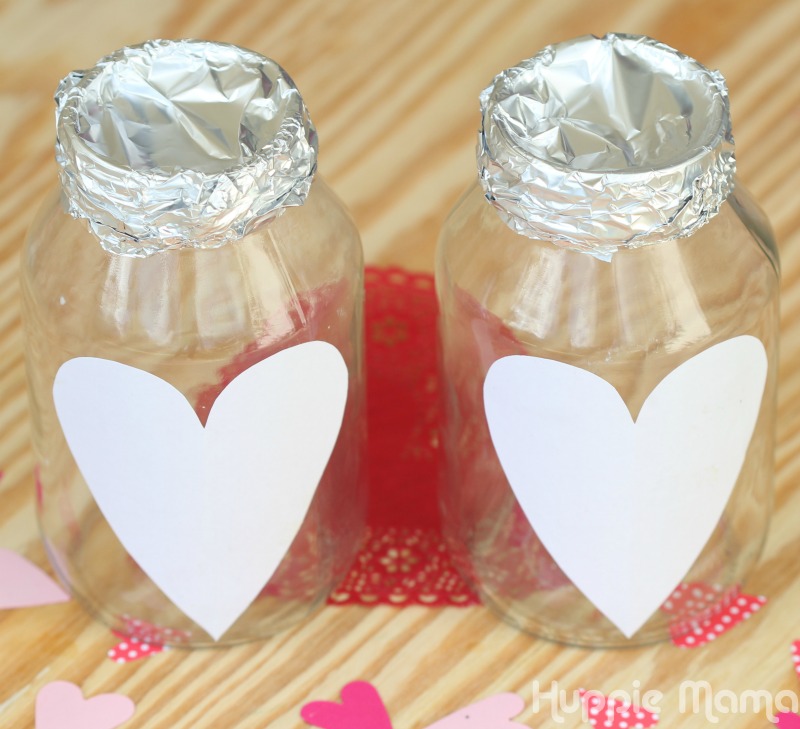 Spray paint one jar light pink and one jar red. Be sure to stand far back from the jars to avoid over-spraying and dripping. Touch up as needed.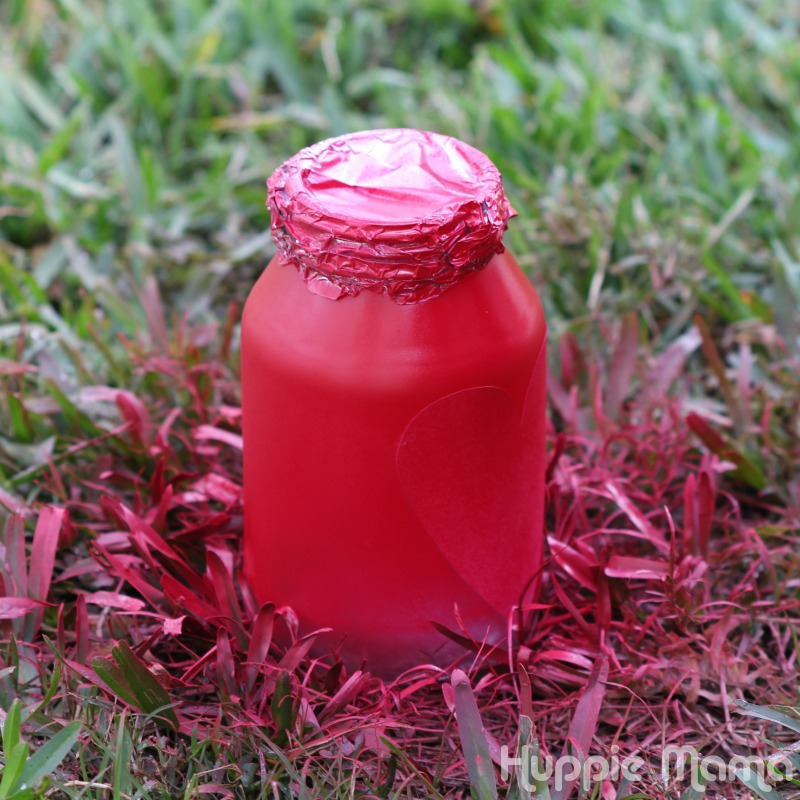 Remove the hearts from the jars. You will have a heart-shaped window to see your candies.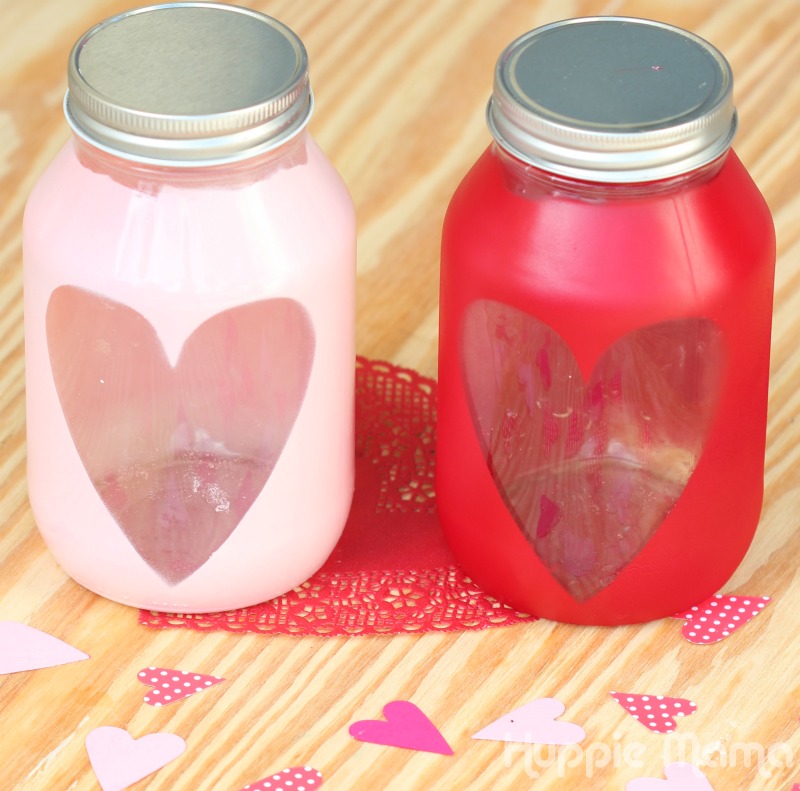 Fill each jar with Valentine's Day candies. Add a label and ribbons to the top of each jar as decorations. Your beautiful Valentine's Day jars are ready to display!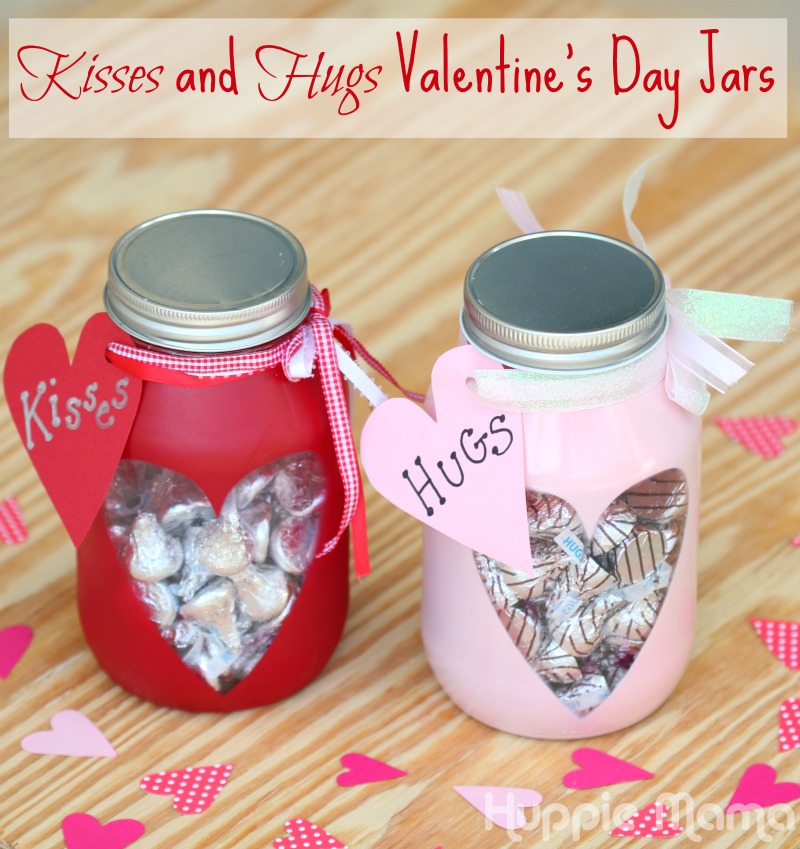 Looking for other ideas for Valentine's Day jars? Check out these ideas for recipes, crafts, sensory activities, and more!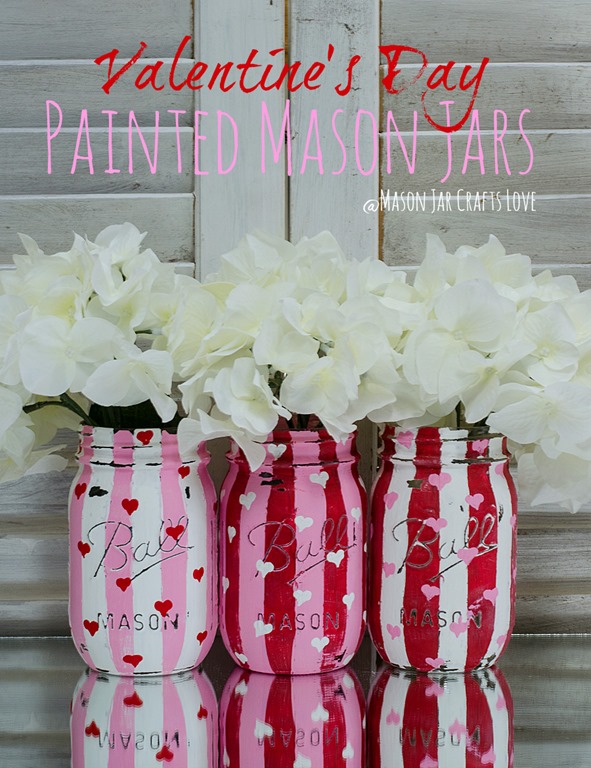 Valentine's Day Painted Mason Jars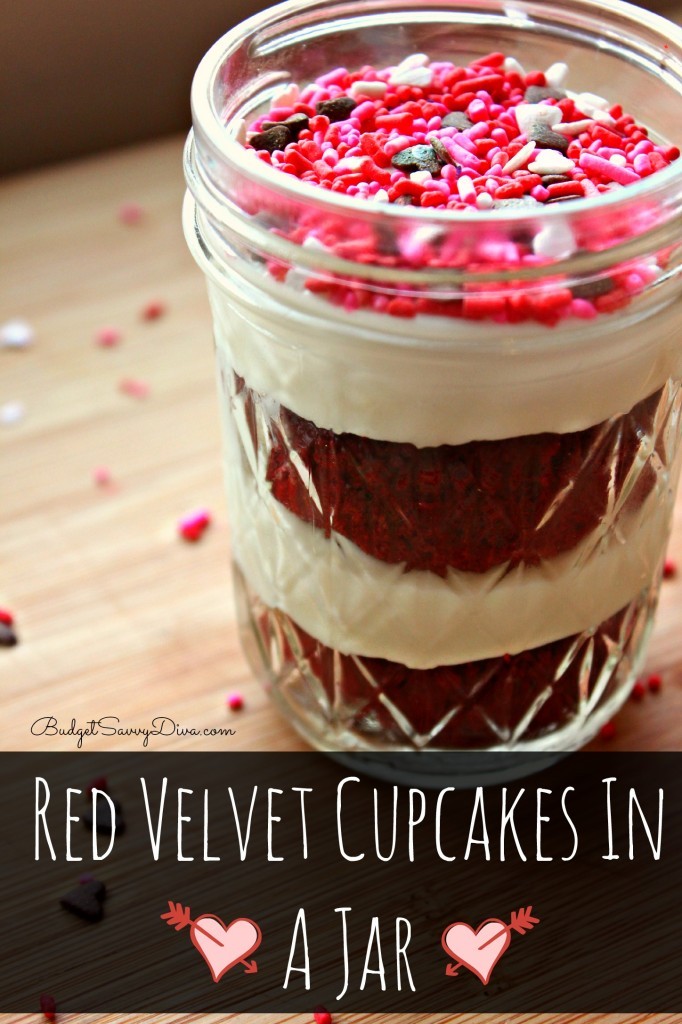 Red Velvet Cupcakes in a Jar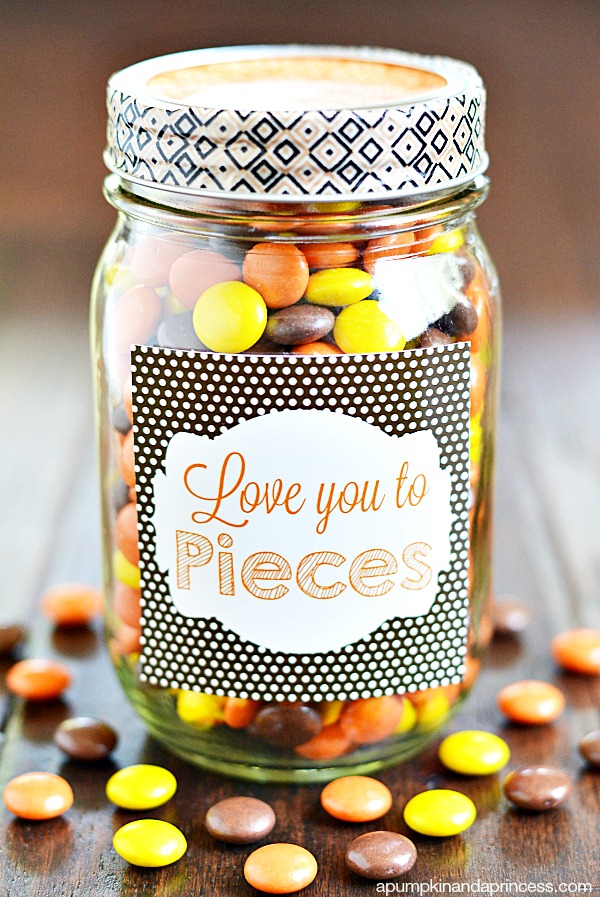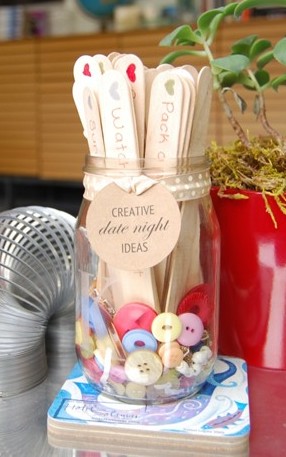 Valentine's Sensory Jar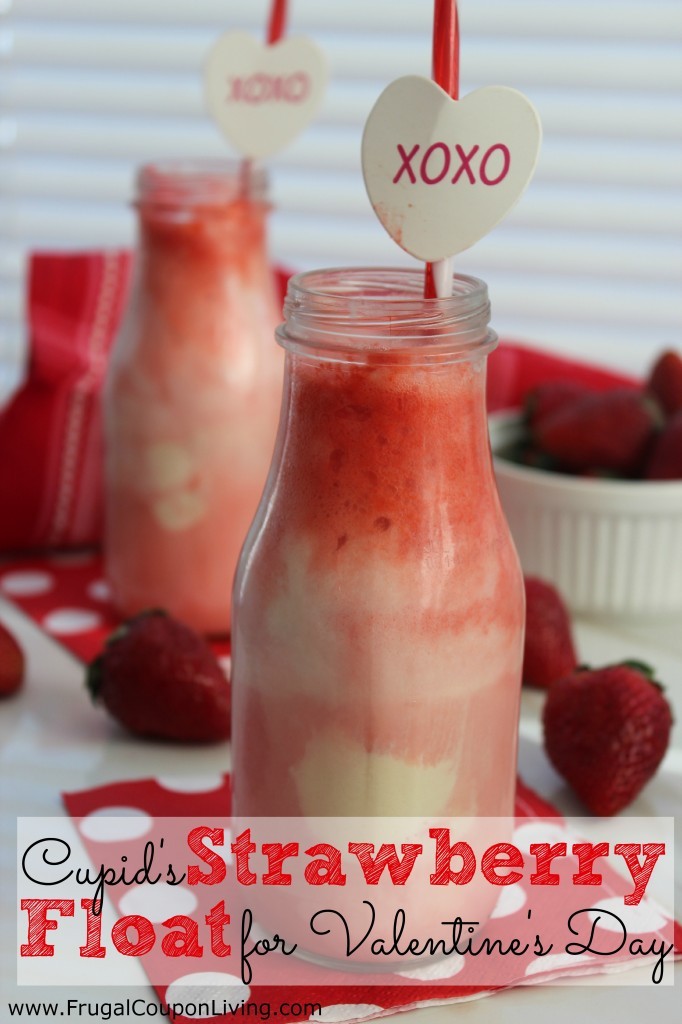 Cupid's Strawberry Float for Valentine's Day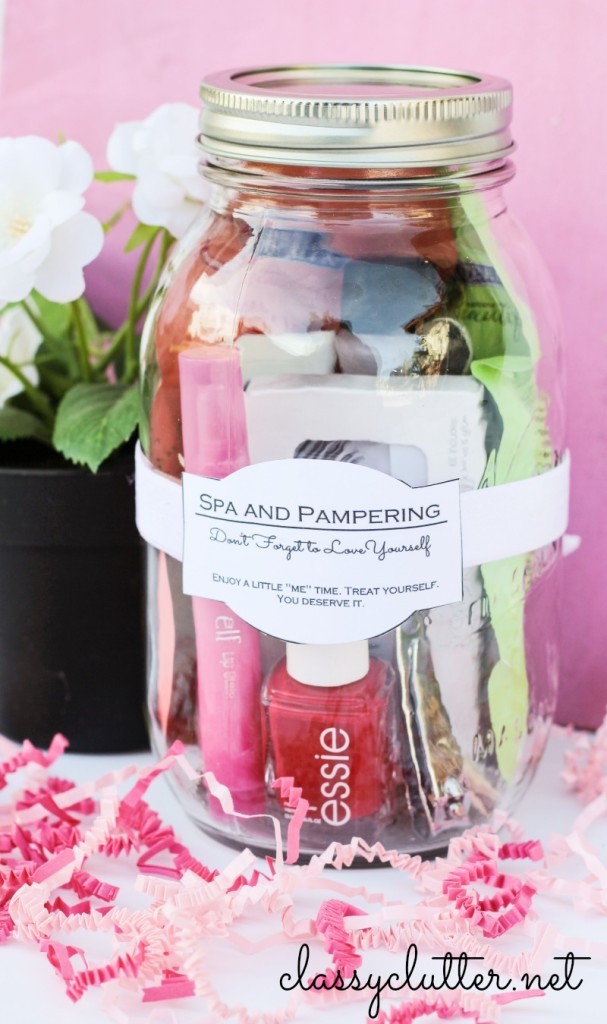 Spa and Pampering in a Jar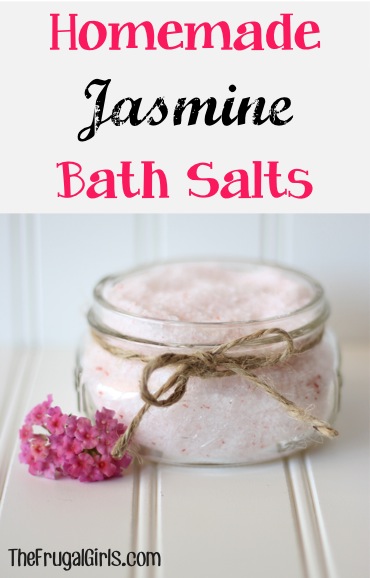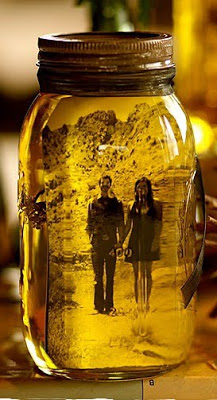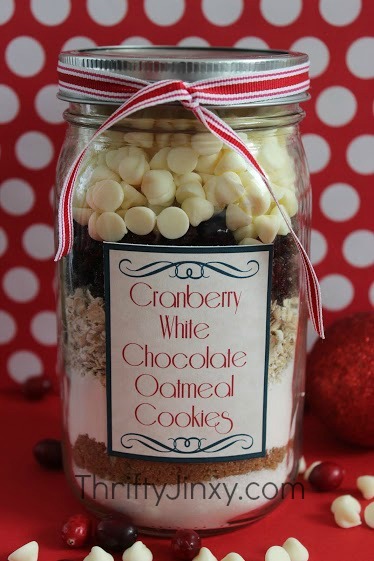 Cranberry White Chocolate Oatmeal Cookie Recipe in a Jar