Here's our second food craft. Inspired by this craft by Confessions of a Real Librarian, we made Spaghetti & Meatballs! This is a really simple, fun craft for preschool age children.

Materials:
Paper plate
Red finger paint
Yellow yarn cut into 8″ pieces
Brown felt circles
Glue
Directions:
Begin by finger painting the paper plate red for the tomato sauce.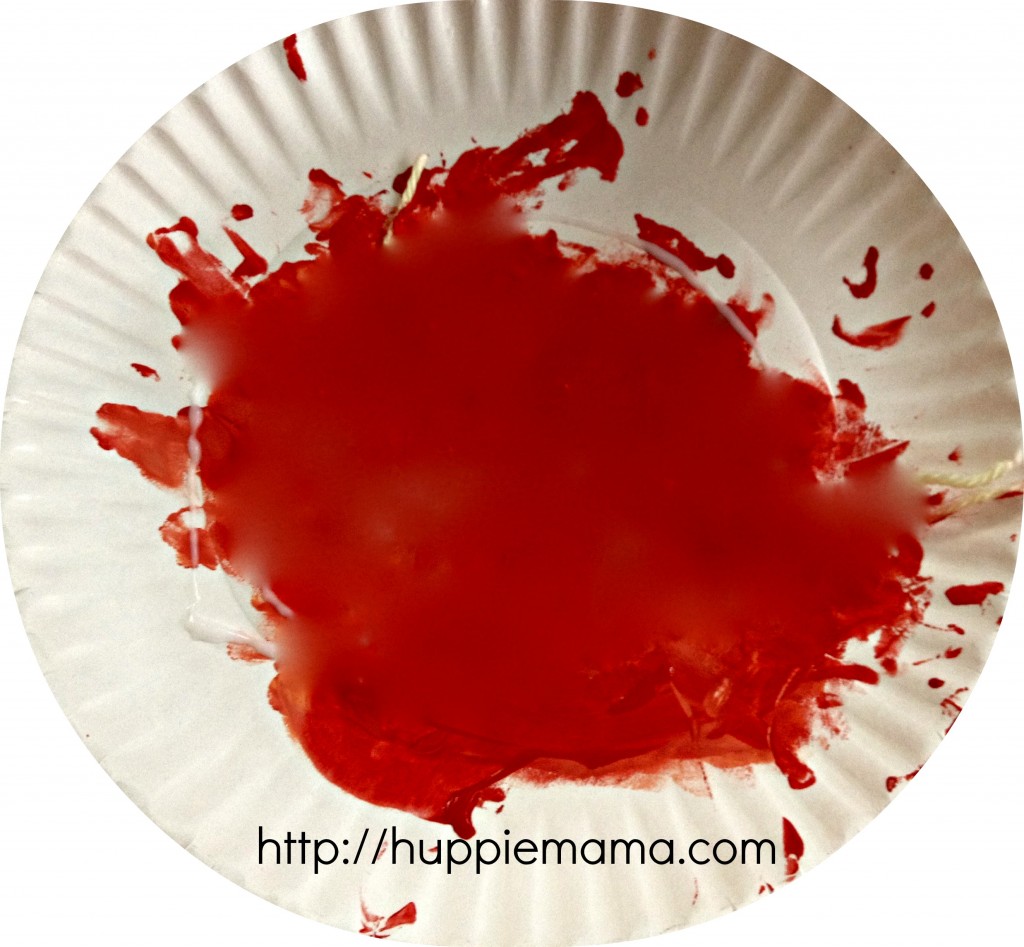 Drizzle glue all around the plate and add yellow yarn for spaghetti.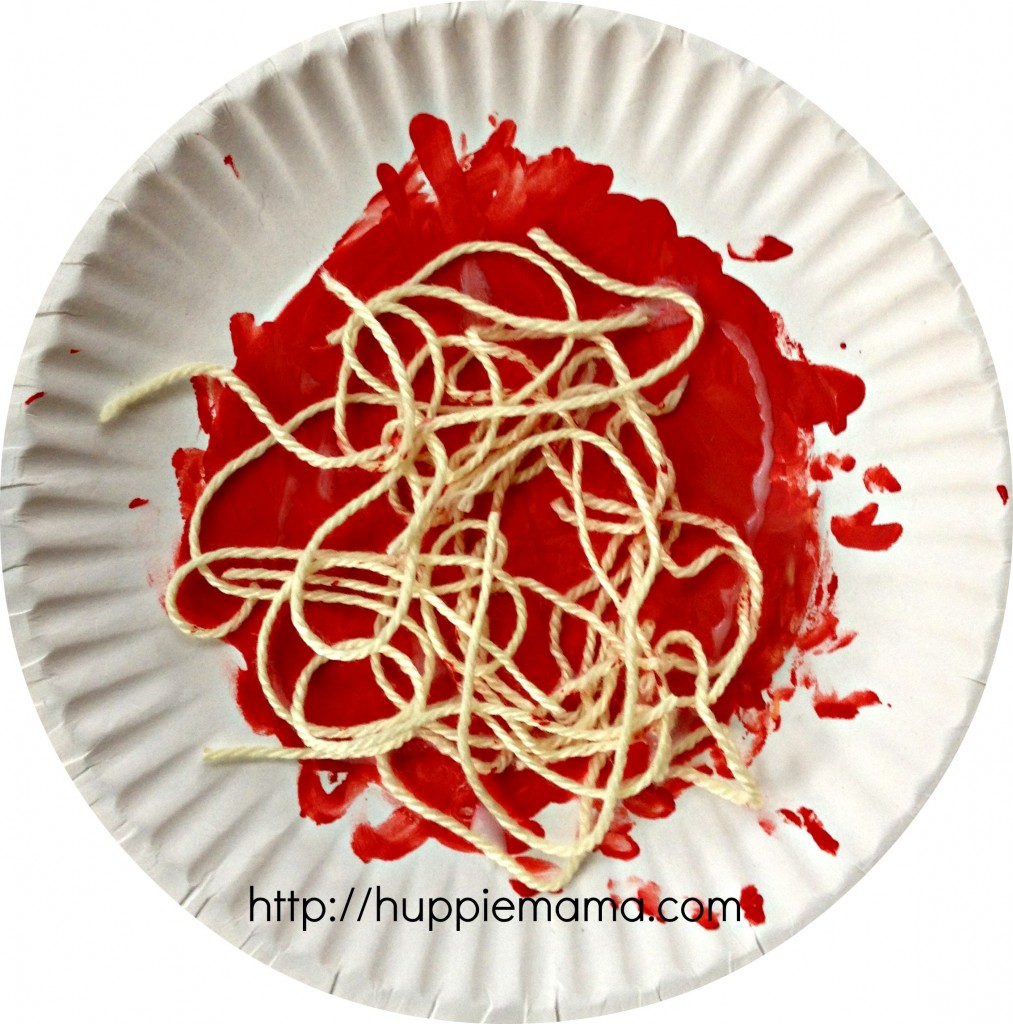 Glue brown felt meatballs.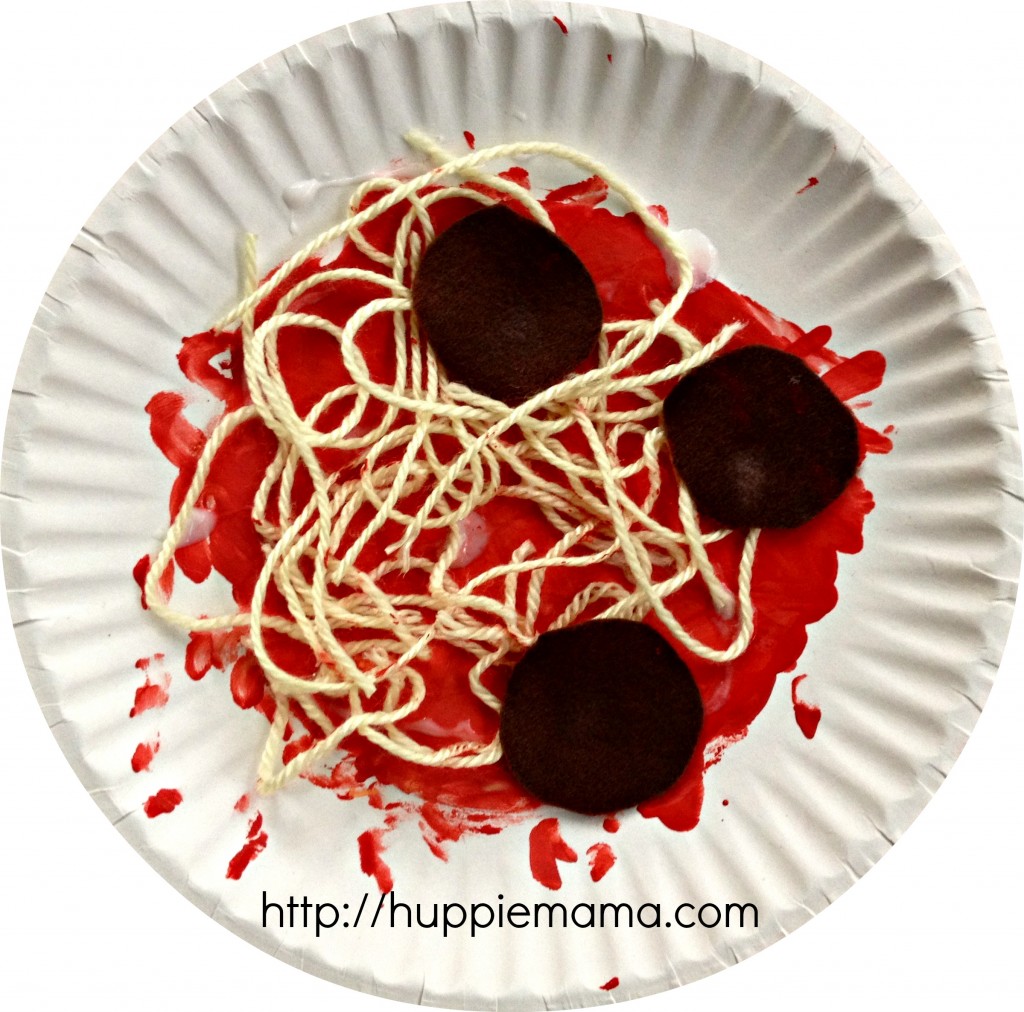 This craft is great paired with the book On Top of Spaghetti.