The good thing about living in South Florida is that January begins "you pick" season. We visited a farm last weekend to pick tomatoes and peppers. I figure most people don't know what to do with a large batch of tomatoes (since you can't really eat them all before they perish), so I thought I'd demonstrate how to 'process' tomatoes at home to make crushed tomatoes, like the kind you buy at the grocery store canned, only much better! These crushed tomatoes can be used in pizza/pasta sauces, soups, and stews.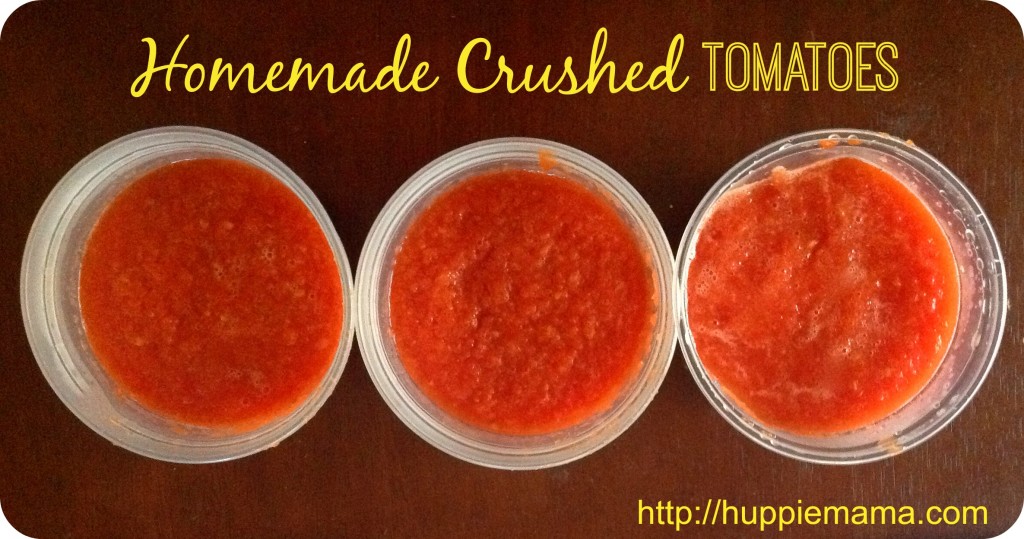 Step 1: Begin by rinsing off about 10 large freshly-picked tomatoes. If you cannot pick tomatoes, store-bought will work, too.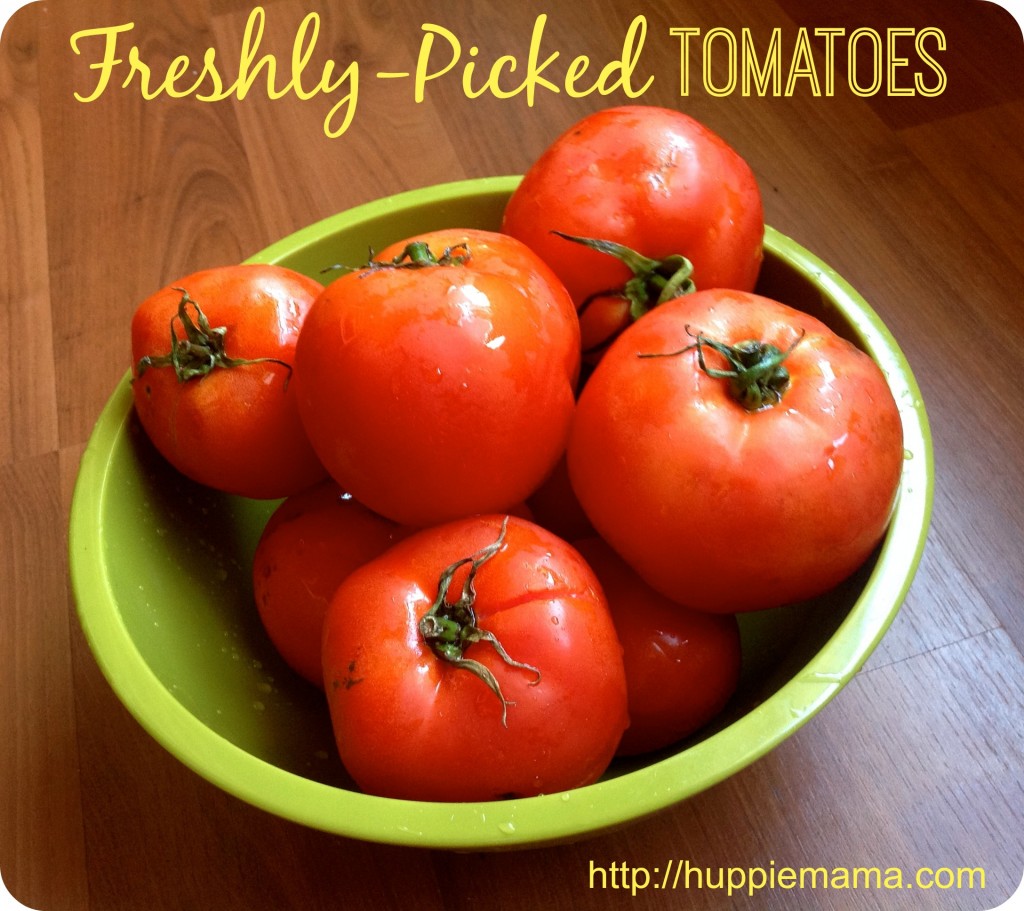 Step 2: Remove the core from the top of each tomato and cut an X at the bottom of each tomato. This will help you easily peel the skin.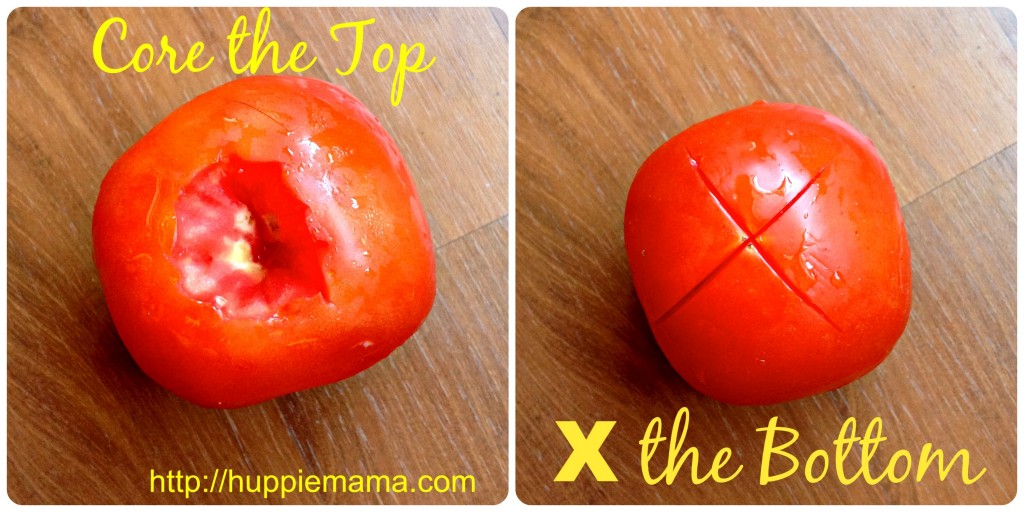 Step 3: Place the tomatoes in a pot of boiling water until the skin starts to separate from the flesh.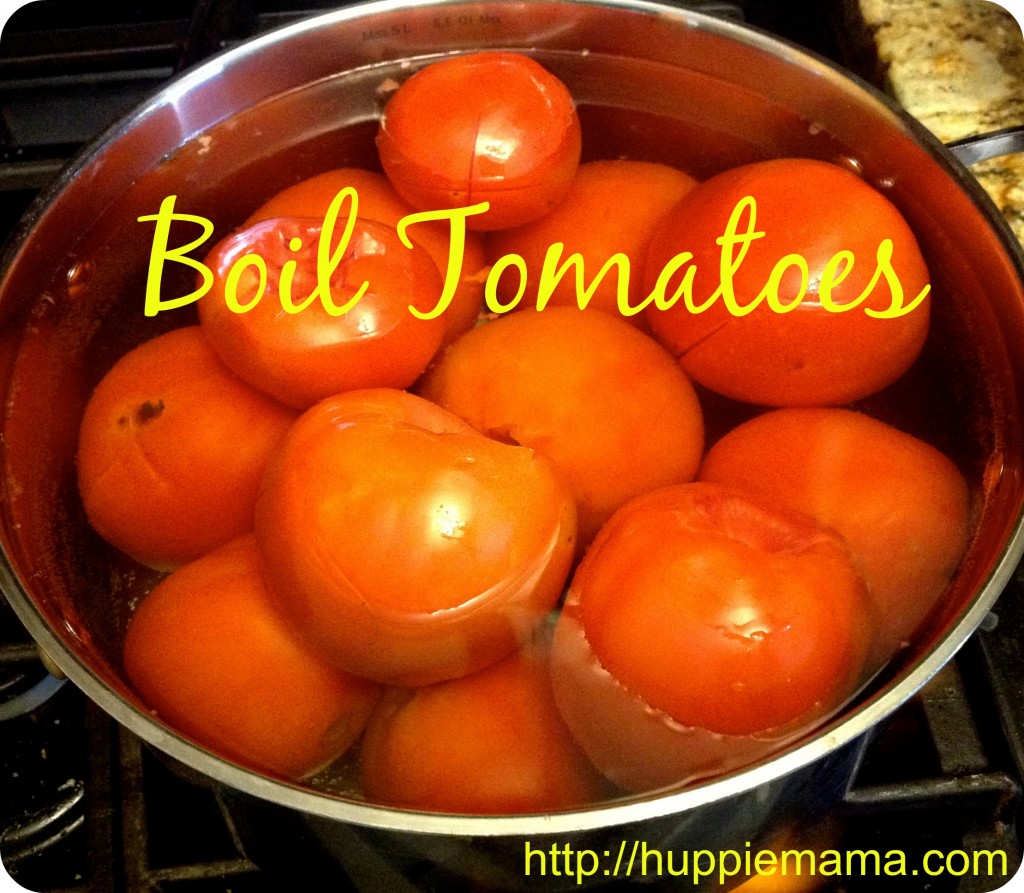 Step 4: Drain the tomatoes and allow them to cool.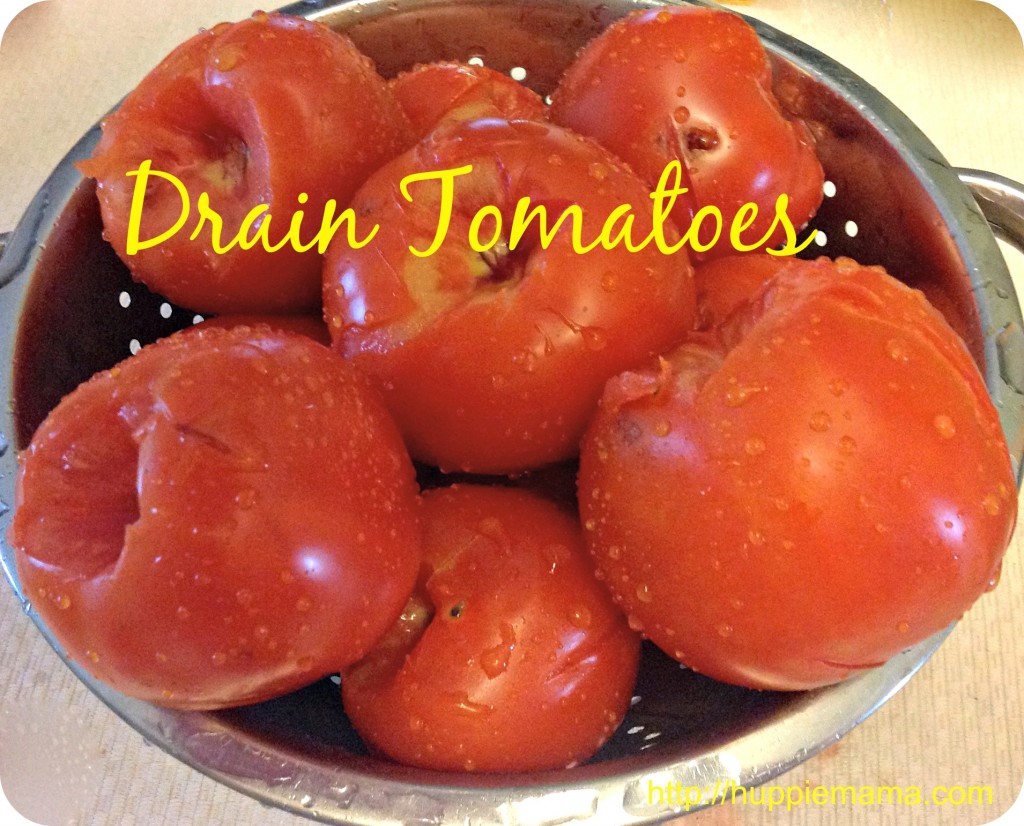 Step 5: To peel the skin from the tomato, start at the X on the bottom. This is what it looks like when you peel away one quadrant.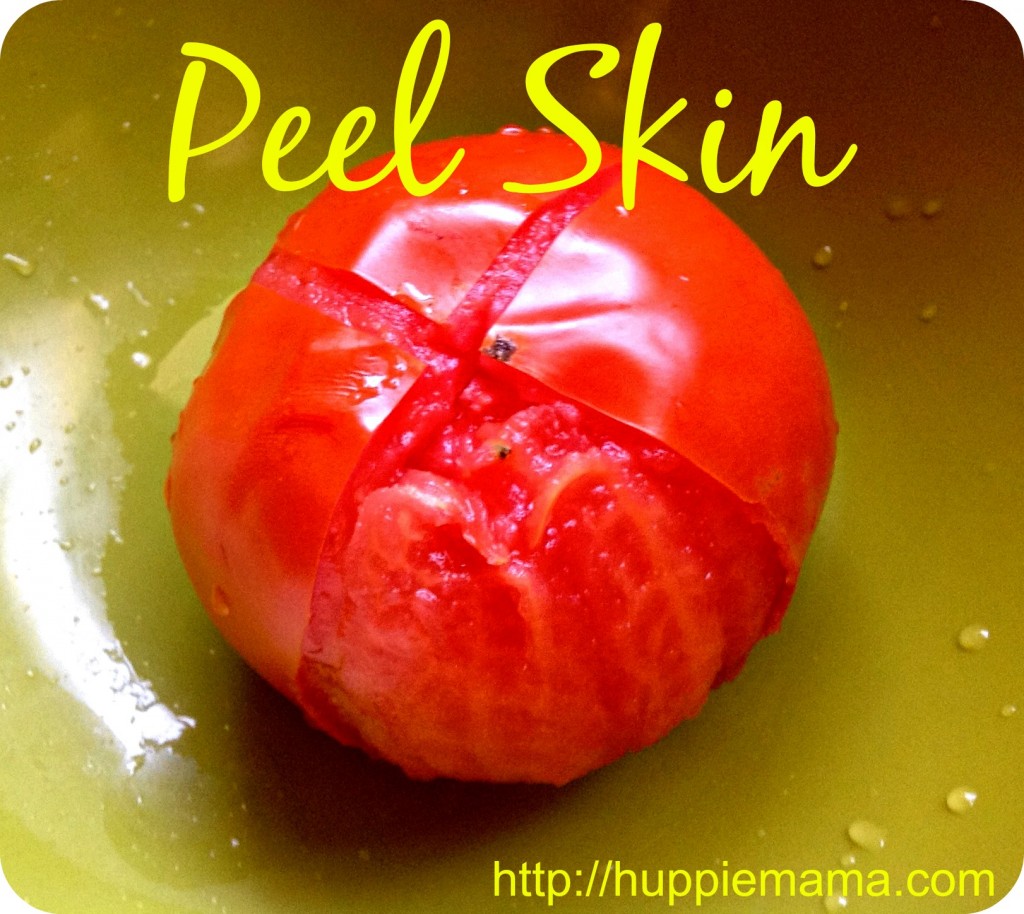 Step 6: Continue to peel all the tomatoes. Some people remove the seeds, but I like them in my crushed tomatoes.
Step 7: Place the tomatoes in a large (empty) pot on the stove on low. Using a potato masher, smash up the tomatoes.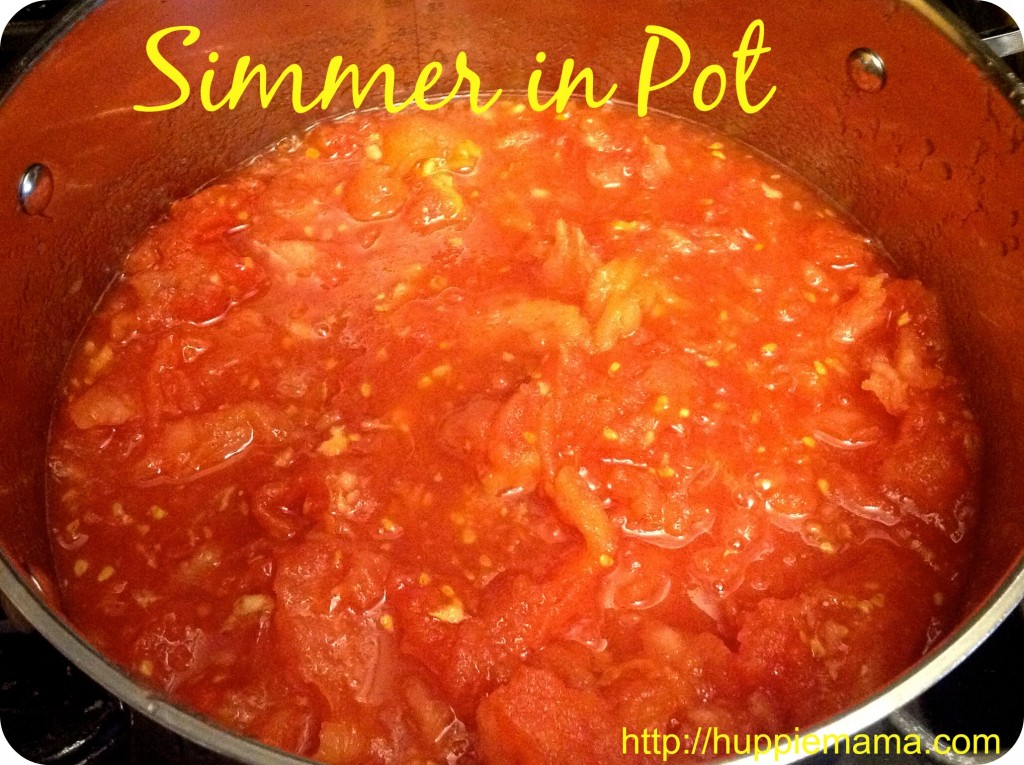 Step 8: Continue to simmer on a low heat until a lot of the liquid has evaporated. Mine simmered about 2 hours.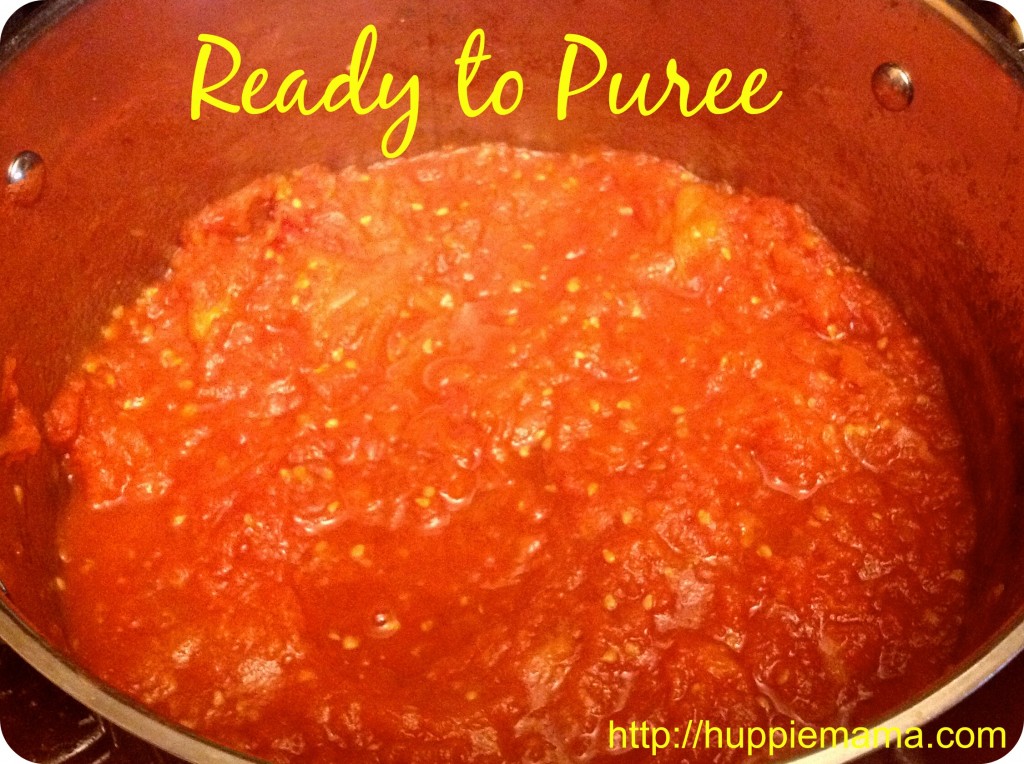 Step 9: In a blender, puree the tomatoes. At this point, you can either can your crushed tomatoes in sterilized glass jars or freeze them. Last year, I canned my tomatoes. This year, I decided to freeze them. These 10 large tomatoes probably made about 36 ounces of crushed tomatoes, which I separated into 3 containers to place in the freezer.