Have fun making this Paper Pizza Craft with your kids!
This month, my children are learning about Food and Nutrition. First up? A paper pizza craft! This is an easy one for preschool-age children. Children have fun decorating their own pizzas with their favorite toppings.
Materials:
Tan, red, white, yellow, green, and black construction paper
Glue
Scissors
Directions:
Begin by gathering all of your materials. Cut out each of the pieces for your pizza. You will need large tan circles for the crust, wiggly smaller circles for the sauce, yellow and/or white strips of paper for cheese, and then various toppings. I made green peppers, black olives, mushroom, and pepperoni. I used a divided plate to sort the toppings.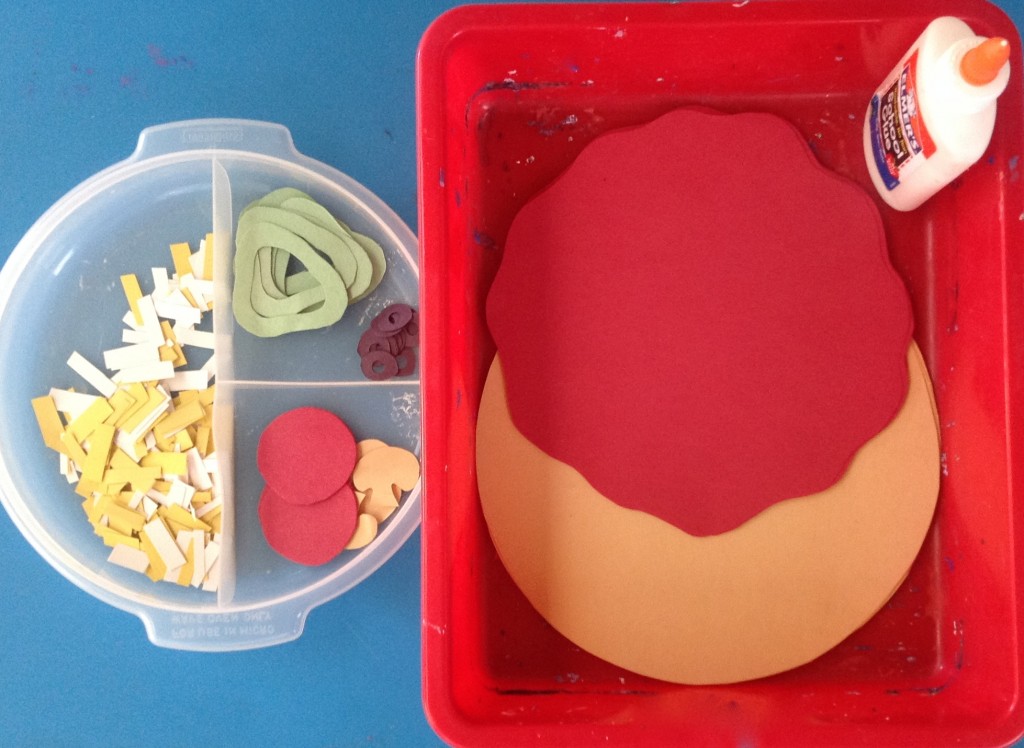 Choose a pizza crust.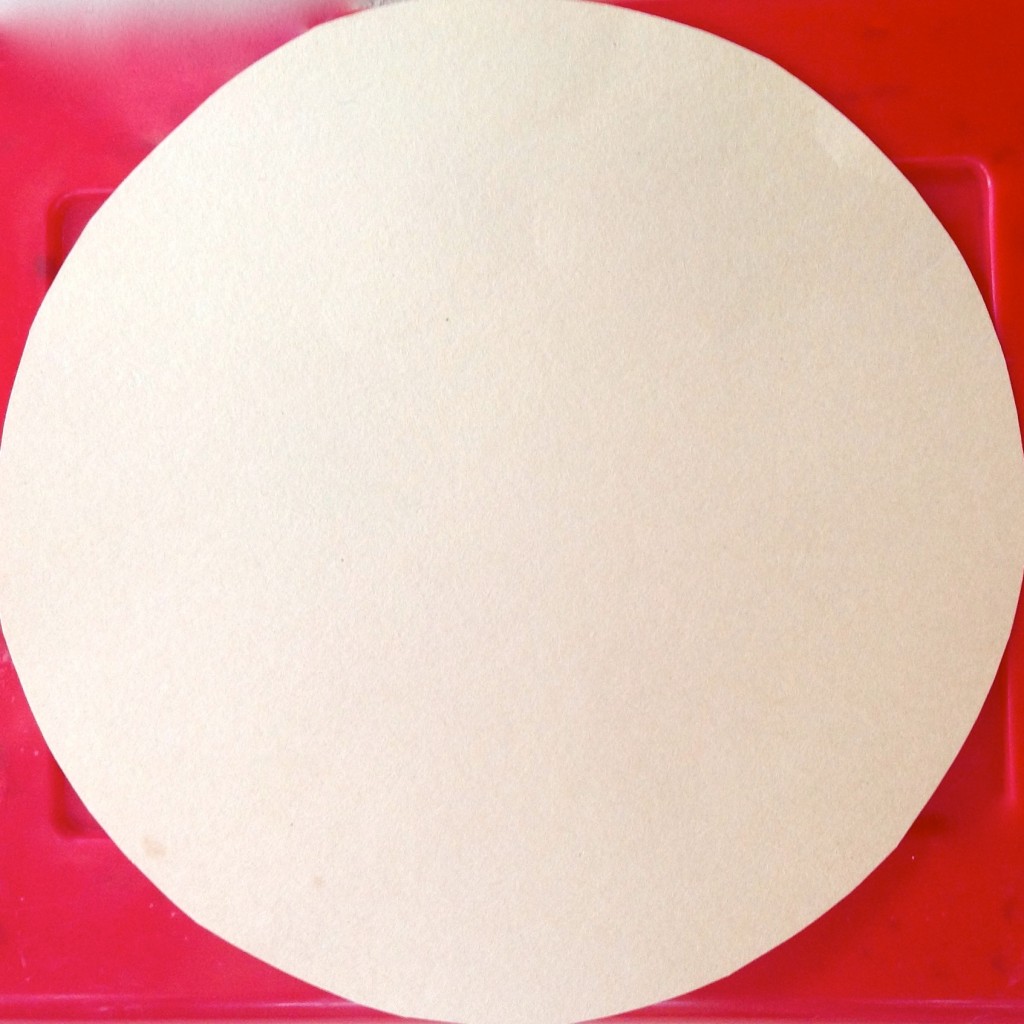 Glue red paper sauce.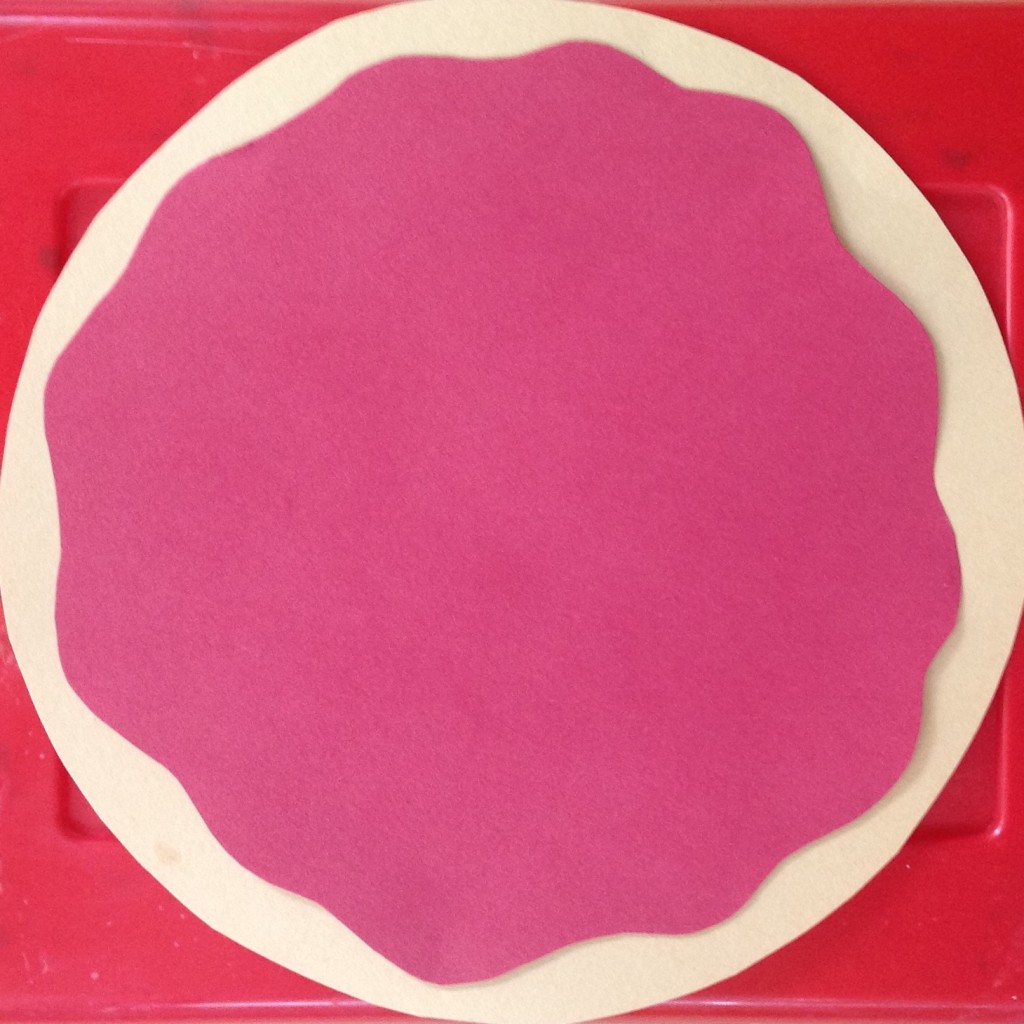 Glue shredded cheese.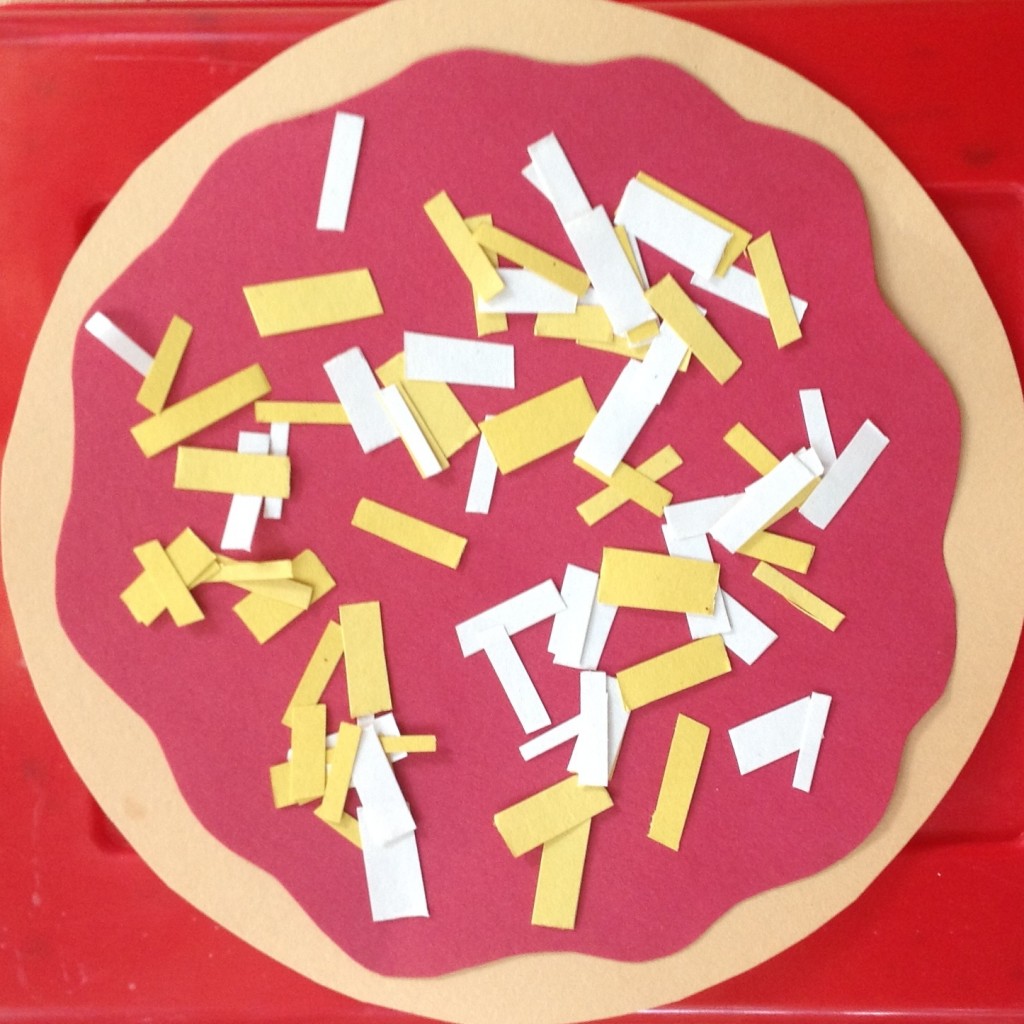 Add your favorite toppings.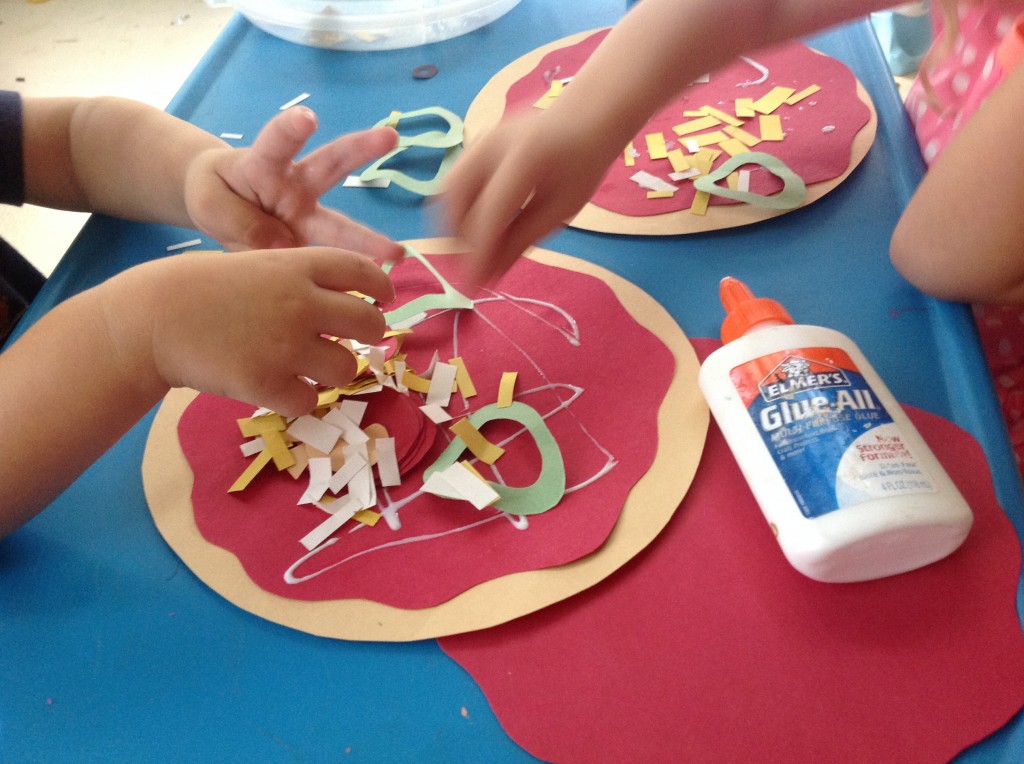 And now you have a completed Paper Pizza!
Did your kids have fun making this Paper Pizza craft?
Pin this Paper Pizza craft below!