I'm working on posting three gluten-free recipes a week over a 30-day period. One of the ingredients I received to work with is amaranth. I had heard of it, but never tried it before. I began by doing a little research before preparing a recipe with it. Amaranth is an ancient grain, similar to quinoa. It's a great source of protein, especially for vegans or vegetarians who do not consume animal protein and individuals who cannot consume gluten.
Once I learned exactly what amaranth is, I had to figure out how to prepare it. What about a veggie burger? I created this Italian White Bean Amaranth Burger. These would be great for lunch, dinner, or after a workout. They have a mild flavor, so feel free to add crushed red pepper flakes or serve topped with a spicy arrabbiata or pesto sauce. It may also be fun to experiment with different flavors, like a southwest patty with corn red peppers or an Indian patty with cumin and coriander.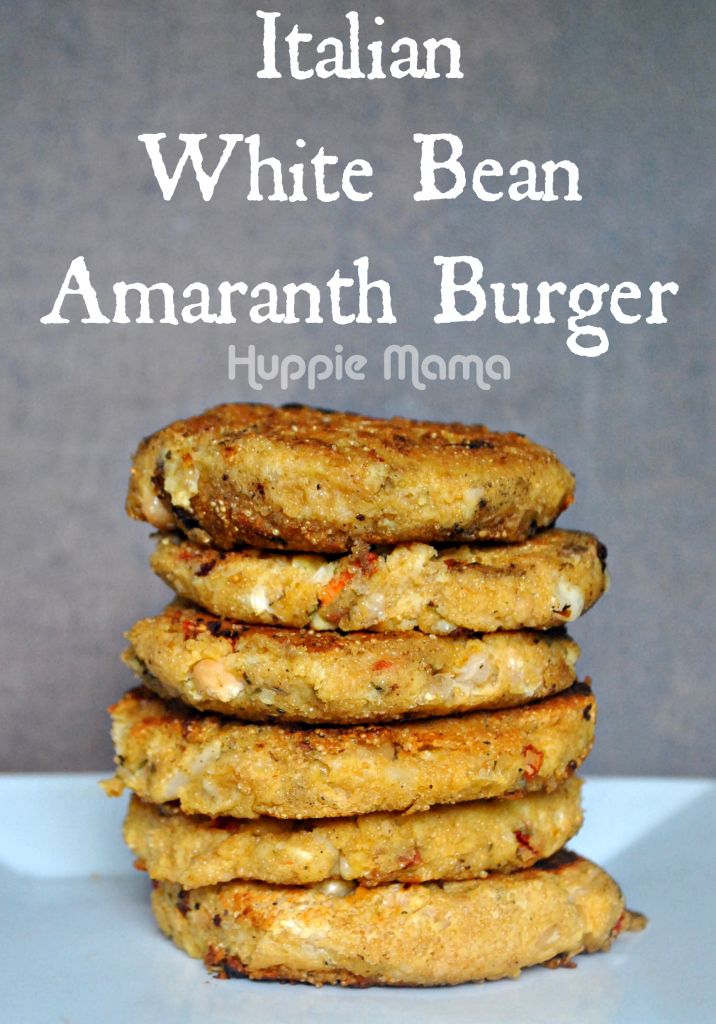 Ingredients:
14-ounce can cannelini beans
1 cup cooked NOW Foods Organic Amaranth
3 sun-dried tomatoes, finely chopped
1 egg
2 T grated parmesan cheese
2 T brown rice flour
2 cloves garlic, finely chopped
1 t dried Italian seasoning
Salt & pepper to taste
butter or oil for pan
Directions: 
Step 1 – In a large bowl, mash the beans with a fork. Break up most of them, but leave some texture. This should not be a puree.
Step 2 – Combine mashed beans with cooked amaranth, sun-dried tomatoes, egg, cheese, brown rice flour, garlic, Italian seasoning, salt, and pepper.
Step 3 – Add butter or oil to a pan on a medium heat. Form bean mixture into 6 patties. Add patties to the pan (I prepared them three at a time). Cook on one side until they begin to have a golden brown crust. Flip and cook the other side.
These Italian White Bean Amaranth Burgers can be served over a salad or on a bun. I served a patty over baby arugula and spinach, topped with homemade creamy Italian dressing, and a slice of tomato.