What kid (or adult) doesn't love Goldfish Crackers? Unfortunately, for kids who are sensitive to or intolerant of gluten, they can't have them. Well, now you can bake homemade Gluten-Free Goldfish Crackers! The recipe is super-simple. I made my own little fish cutter… out of the small tin for a tea light. You can just trim the metal and shape it as you wish. Be careful that you tape any raw edges if children will be assisting you. If you don't want to do fish shapes, you can make round or square cheese crackers, too. This is a great recipe if you have some leftover cheese from a party (which is exactly why I chose to make them). And for an adult-friendly version, try adding your favorite spices, like garlic, dill, or smoky chili powder.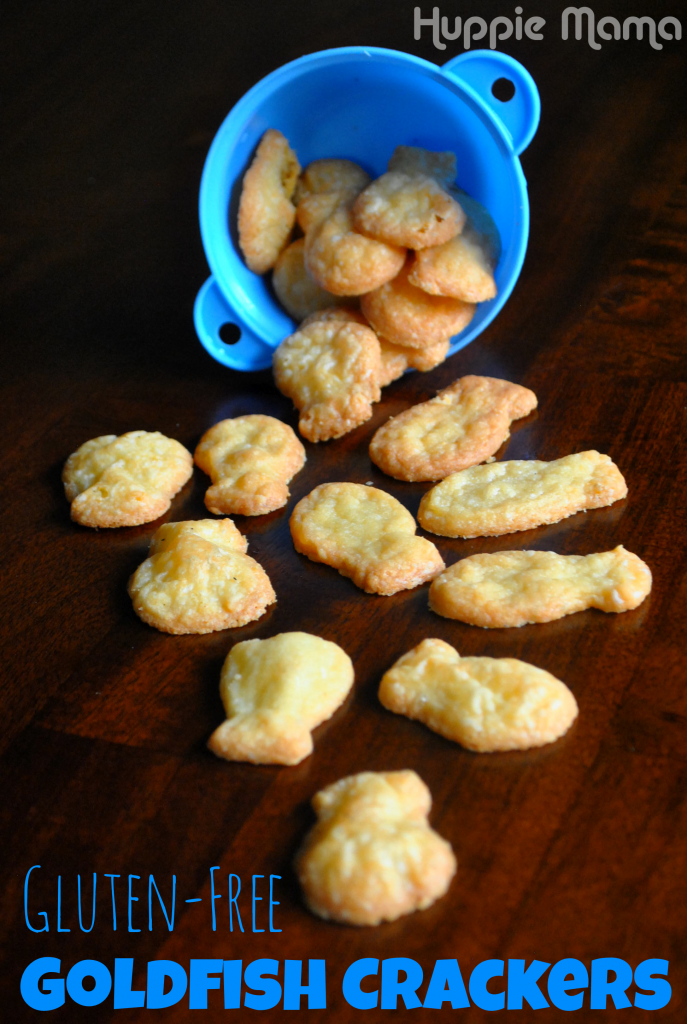 Ingredients:
1 cup Living NOW Gluten-Free All Purpose Flour
8 ounces of your favorite cheese, shredded (I combined a muenster cheese and Cabot Extra Sharp Cheddar)
4 T cold butter, cut into small pieces
1 t salt
2 T cold water
Directions:
Step 1 – Begin by combining flour, cheese, cold butter, and salt in a food processor. Pulse until a sand-like texture has been created. Add water 1 tablespoon at a time until your dough forms. It will look like this.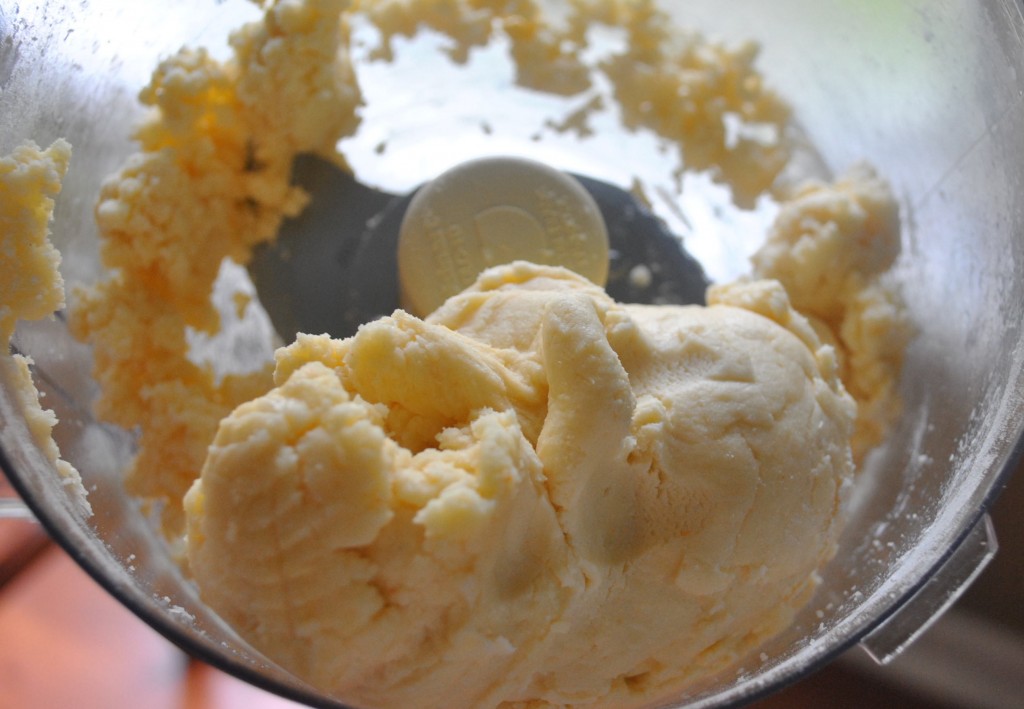 Step 2 – Refrigerate your dough for about a half hour. At that time, remove half the dough from the refrigerator and allow the other half to continue to chill (grab it when you need it). Roll your dough until you reach the desired thickness, about 1/3″ thick. I recommend flouring your surface first so they don't stick. The kids loved helping with this part!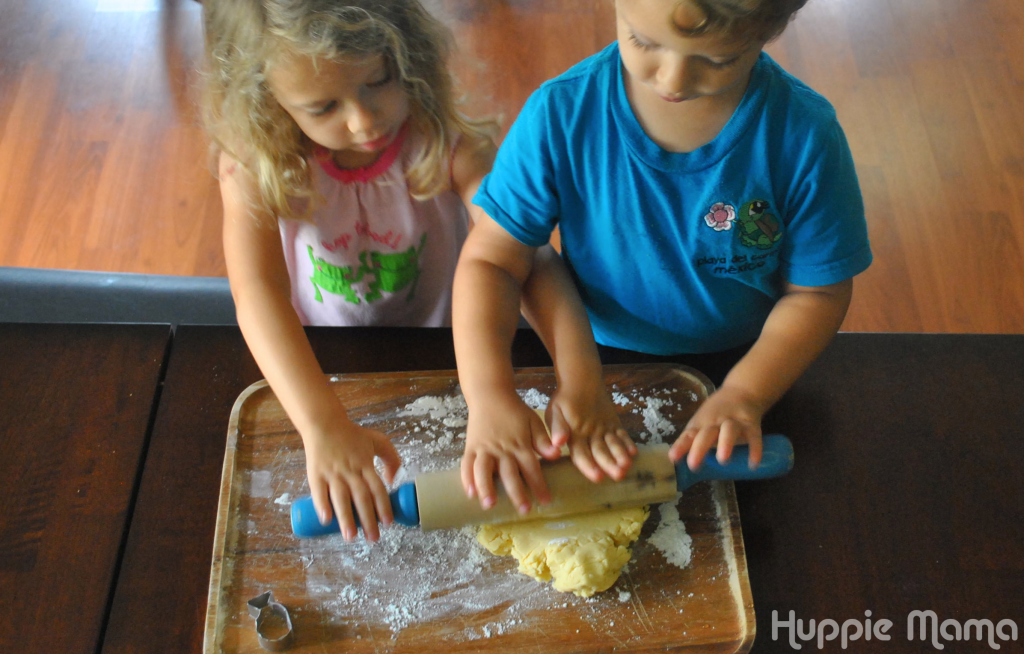 Step 3 – At this time, preheat your oven to 350 degrees F. Using your homemade cutter, cut goldfish out of the dough. Depending on the size of your cutter, you will probably get between 4 – 6 dozen goldfish crackers. Lay them on a parchment or silicone lined cookie sheet.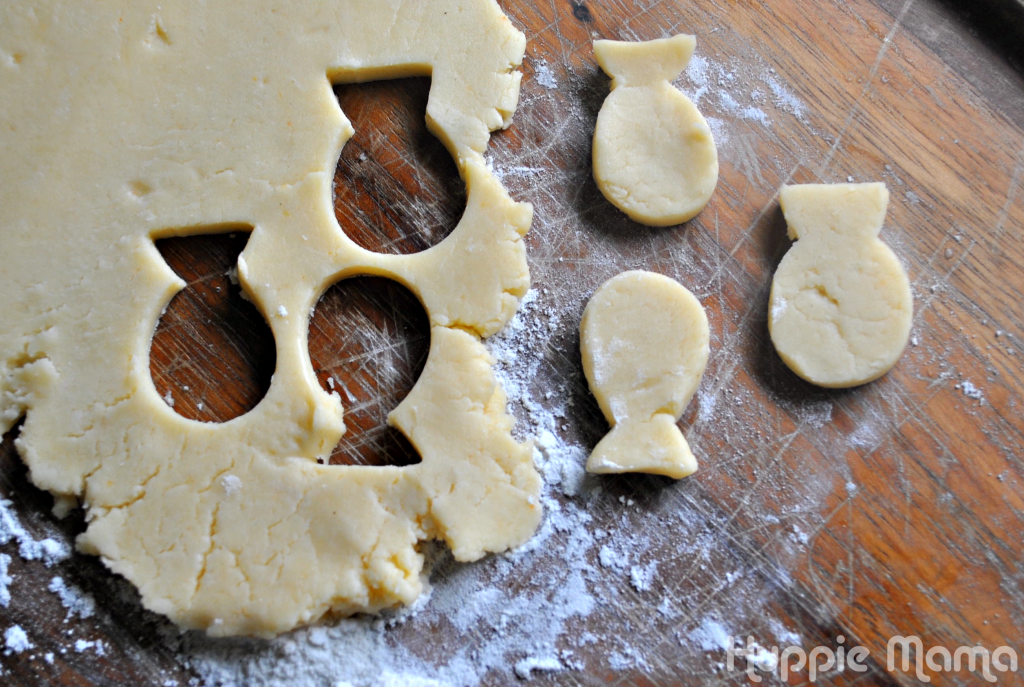 Step 4 – If you want, you can even add smiley faces. Mine kinda melted together when they baked, but you can see some.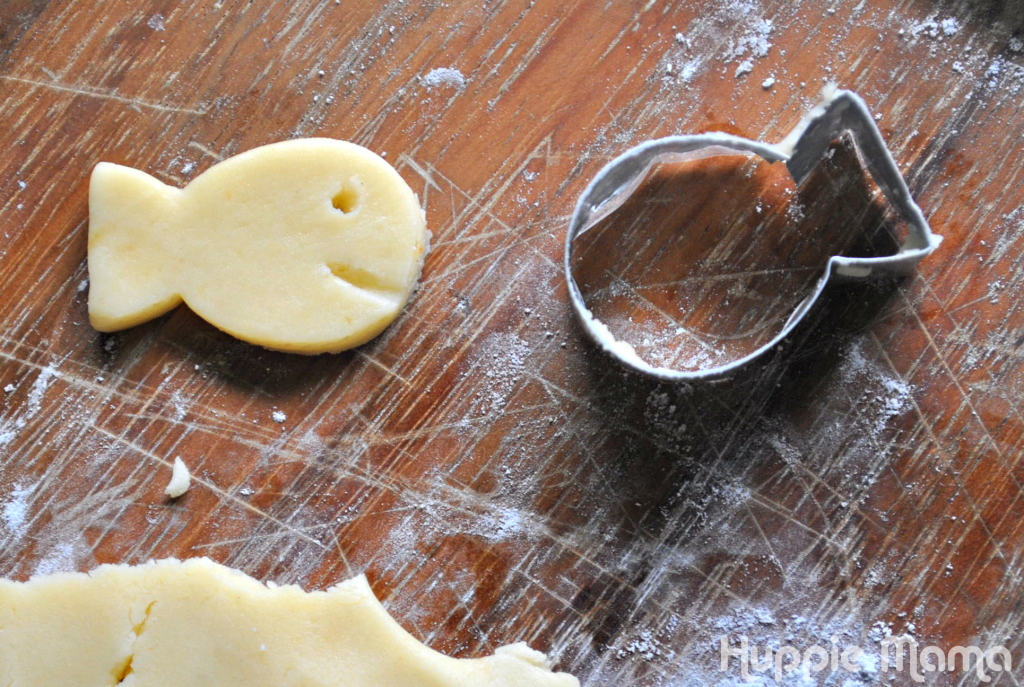 Step 5 – Bake for about 15 – 20 minutes, depending upon the thickness of your dough and how browned you want them to be along the edges. You will have to work in batches to bake all of them.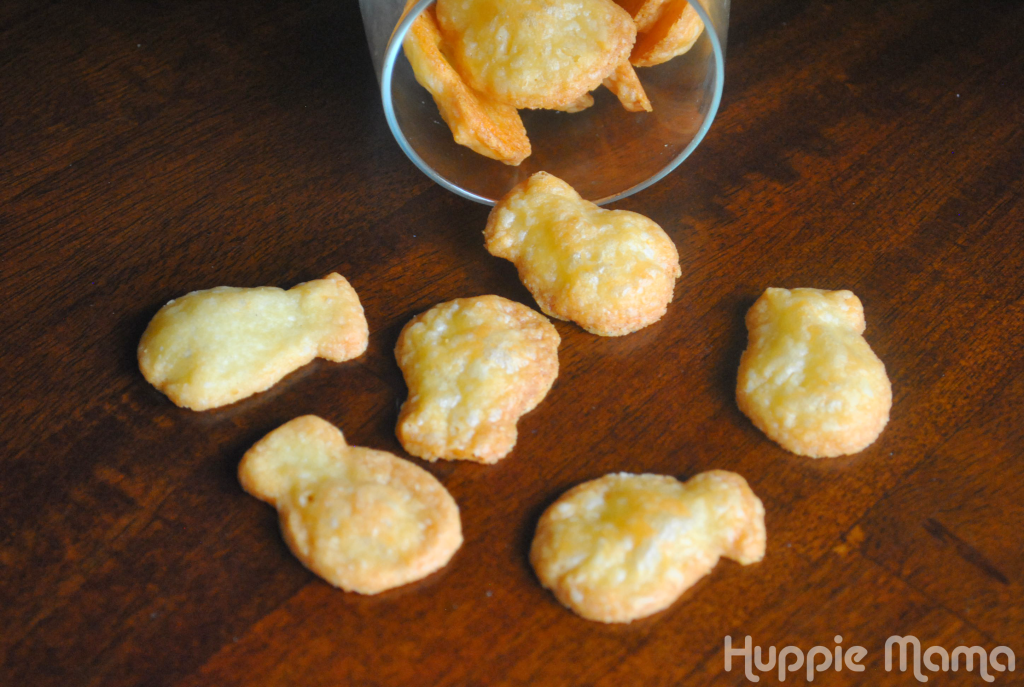 These are best served fresh out of the oven, but once cooled, you can place them in an airtight container and serve at a later time.