This #QuakerRealMedleys shop has been compensated by Collective Bias, Inc. and its advertiser. All opinions are mine alone.  #CollectiveBias
As a father of two young children, it's important to me that I set a good example for my children in many ways, and one of the most important ways for me to be a role model is by being active and eating well. With my busy schedule, though, that can be quite challenging at times. Because I teach high school, on a typical day I'm up by 5:45 to get ready and out the door by 6:30.  I love to exercise, but unless I want to take time away from my children, I can't go right after work, especially if I have after school meetings or conferences.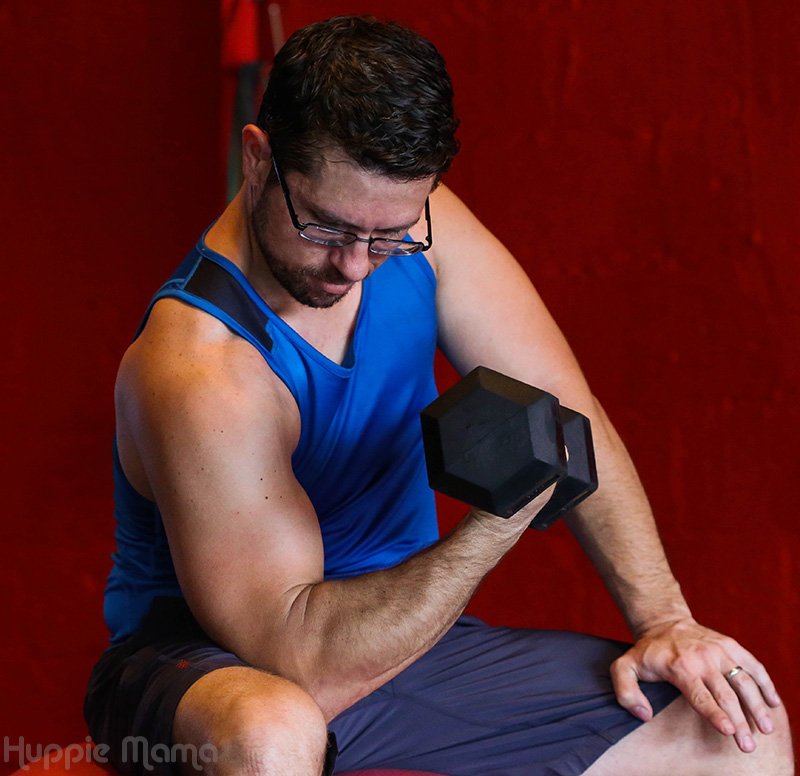 My insane solution?  Yup – I wake up even earlier on most school days so I can get to the gym as soon as they open.  This way, my children are (usually) still asleep while I'm pounding away on a machine or some dumbbells.  I get my gym time to stay in shape, and they don't miss time with daddy.  It's a win-win.  But this solution still comes with two problems: I need to prepare food that will help fuel my body before and after my workout.  Oh, and I need to accomplish all this while being nearly silent at 4:45 in the morning because my children are light sleepers.  Easy, right?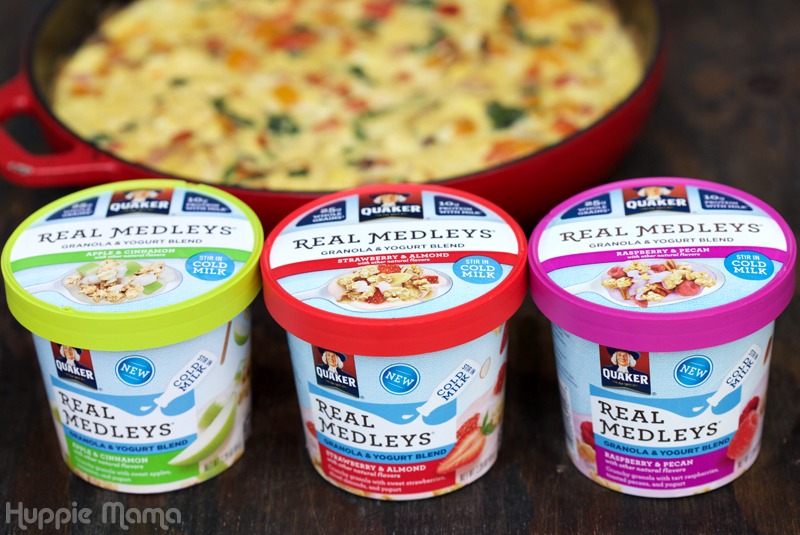 One thing I do that helps me to make better choices within a tight time frame is meal prepping. On Sunday night, I try to prepare as many meals ahead of time for the week as possible. That way, when the time comes, I've got a balanced meal ready to eat, and I'm not tempted to eat something junky or – worse – fast food. For breakfast, I love anything eggs, and one of my favorite egg preparations is frittata. Here's how I prepare my Italian Veggie Frittata with a side of Quaker® Real Medleys® Yogurt Cups.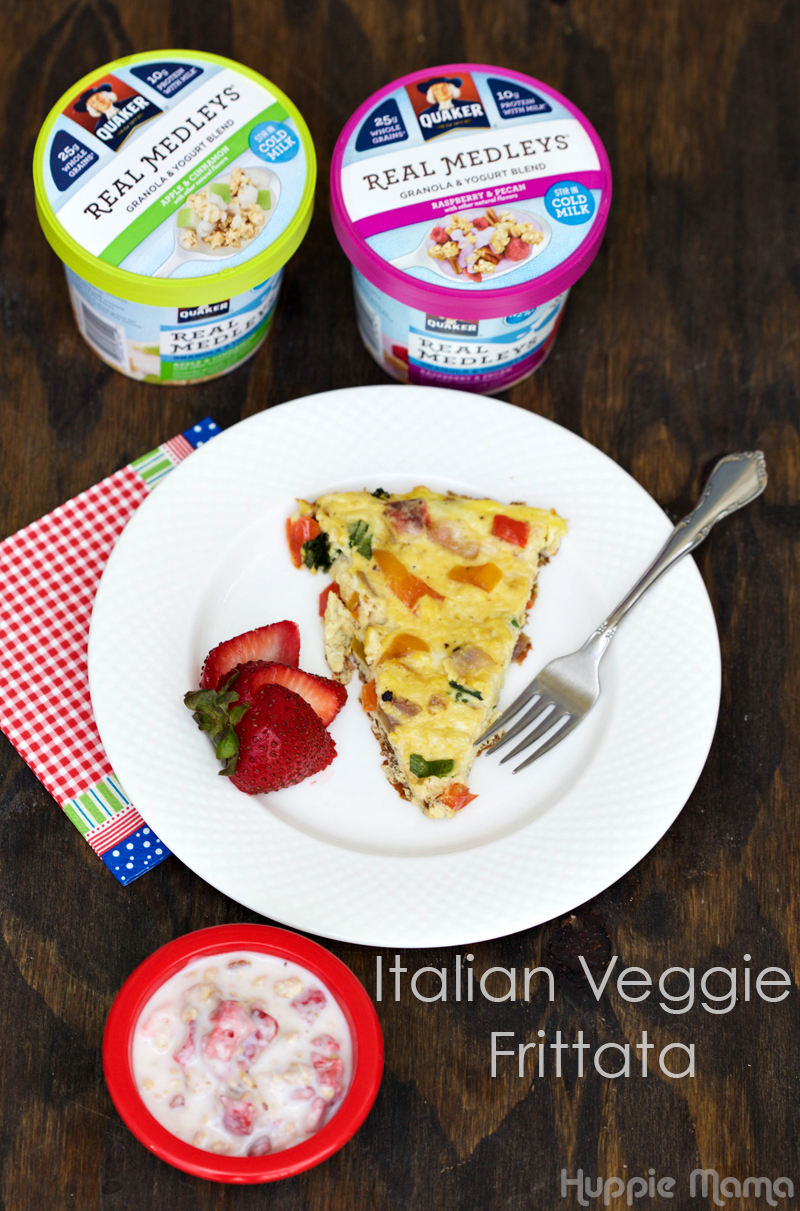 Ingredients:
8 whole eggs
1 cup milk
1 cup diced red peppers
1 cup diced yellow peppers
1 cup diced red onions
1 cup shredded cheese
butter
salt & pepper, to taste
Directions:
I start with lots of fresh veggies, lots of eggs, and lots of cheese.  I love peppers, so I use as many different peppers as I can find in the produce aisle. Not only is this recipe delicious, but it's beautiful, too.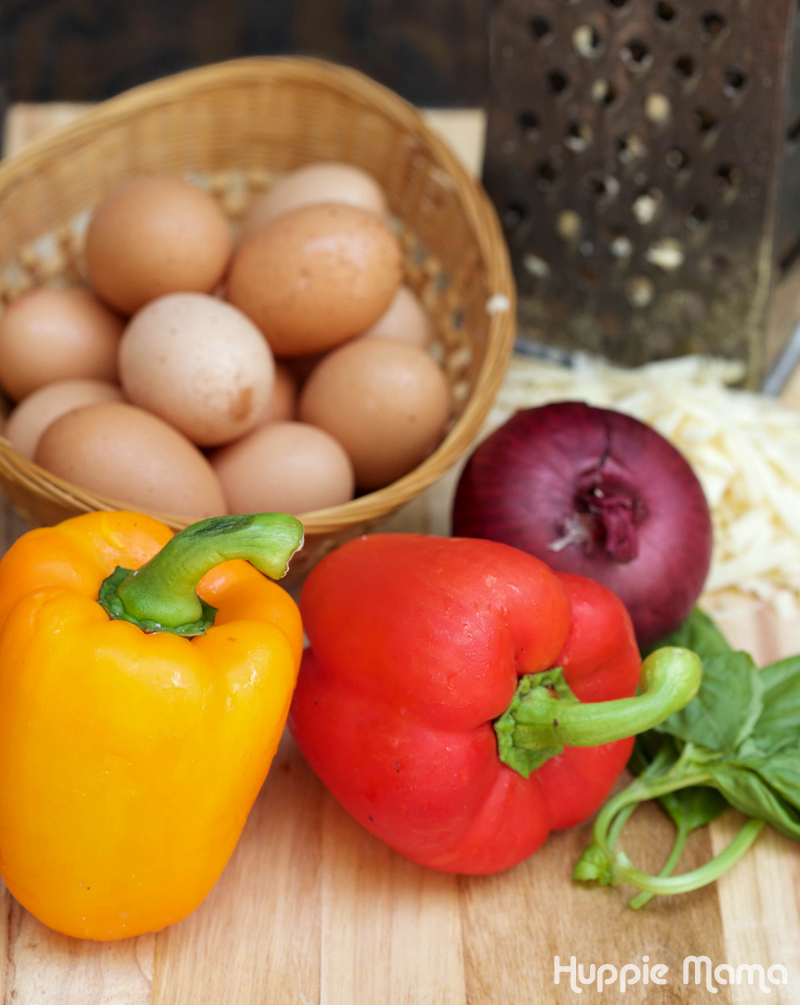 Start by dicing your peppers and onion as evenly as possible. Once the veggies are chopped, get a cast-iron pan and add about a tablespoon of butter to saute them.  I like to use cast-iron pans because they are naturally non-stick, and there's not much worse than making a delicious frittata and then watching it fall apart while trying to take it out of the pan.
Once the veggies are sauteed, crack all 8 eggs into a large mixing bowl. Combine the eight eggs, a cup of cheese, and a cup of milk in a bowl. Then, add your egg, cheese, and milk mixture to the cast-iron pan.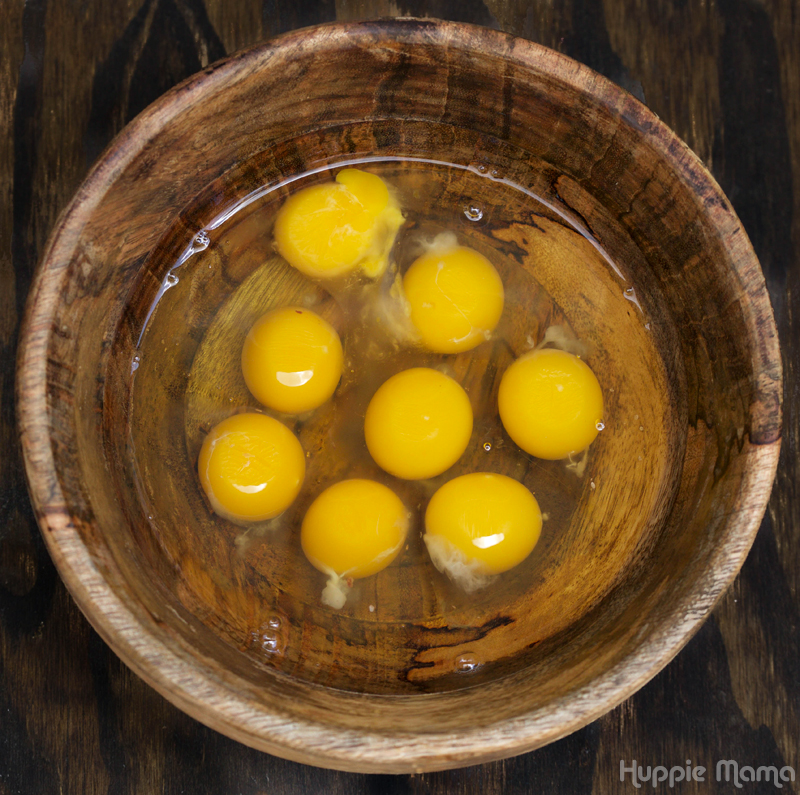 Stir the veggies and the egg mix together, then chop some fresh basil and stir it in gently.  Let the mixture cook on the stove over medium heat for about 5 – 7 minutes. While it cooks on the stove, pre-heat the oven to 375 degrees.  Once the frittata is done cooking on the stove (the top should still look uncooked), pop your frittata in the oven for about 10 minutes.  One tip: don't expect a golden top – if the top is golden, the insides will be over-cooked and spongy.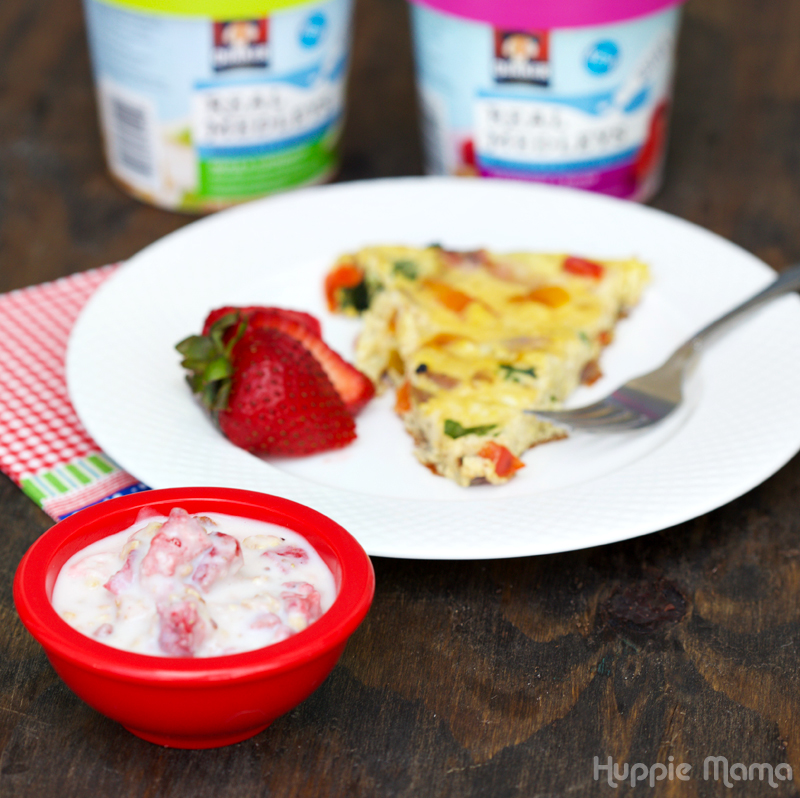 The frittata makes about eight servings, and the best part is that I can pre-cut portions for the week. Frittatas are great warm or cold, so they make an awesome on-the-go, post-workout breakfast for me. To fuel my body pre-workout, I can use new Quaker® Real Medleys® Yogurt Cups. Quaker Real Medleys Yogurt Cups are a super easy breakfast.  Just add cold milk to the packaged mix, stir, and wait for two minutes. When you come back from getting ready for work – or to workout – the Quaker Real Medley Yogurt Cup will be ready to eat.  The combination of yogurt, granola, and dried fruit and nuts makes a great breakfast on its own. Quaker Real Medley Yogurt Cups come in Strawberry Almond, Apple Cinnamon, and Raspberry Pecan, and can be found in either the cold or ready-to-eat cereal aisles. Crunchy. Cool. Yum.
To sample these new products, check out the upcoming Quaker Real Medleys product demo at a supporting Walmart near you between the dates of 8/13 – 8/16.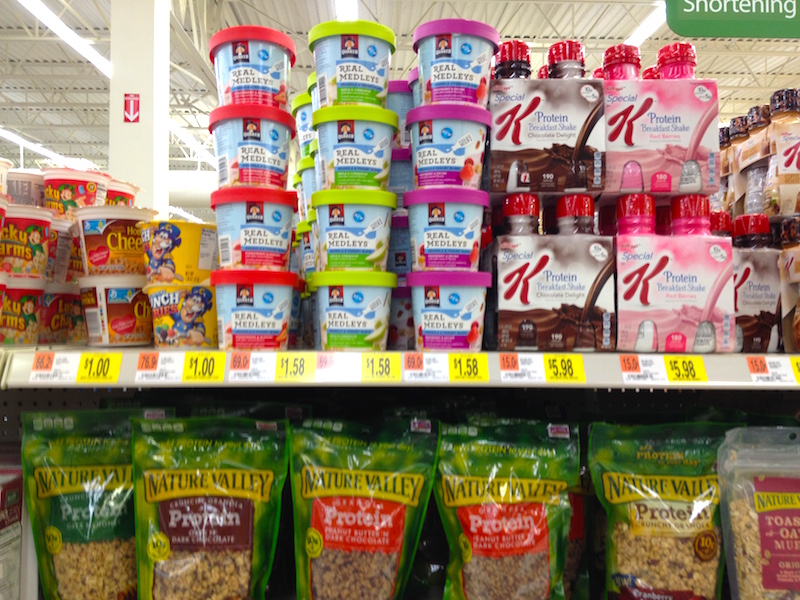 Want to learn more? Download the Blippar app from your Apple or Android store to scan your package and receive information tutorials on Quaker® Real Medleys® Yogurt Cups.