This #SunsOutSpoonsOut shop has been compensated by Collective Bias, Inc. and its advertiser. All opinions are mine alone.  #CollectiveBias 
When it comes to desserts, I'm a texture girl. I like a little something crunchy, a little something chewy, something that melts in your mouth. Hot and cold components are a plus (everything is better a la mode). Desserts should give you a fully-delicious sensory experience. A chain restaurant I frequented back in college used to make this delicious skillet sundae, but they stopped offering it on their menu, and I haven't had it since… until now! This version is absolutely amazing, and if you whip up a batch of the coconutty cookie bars, you can make skillet sundaes for days.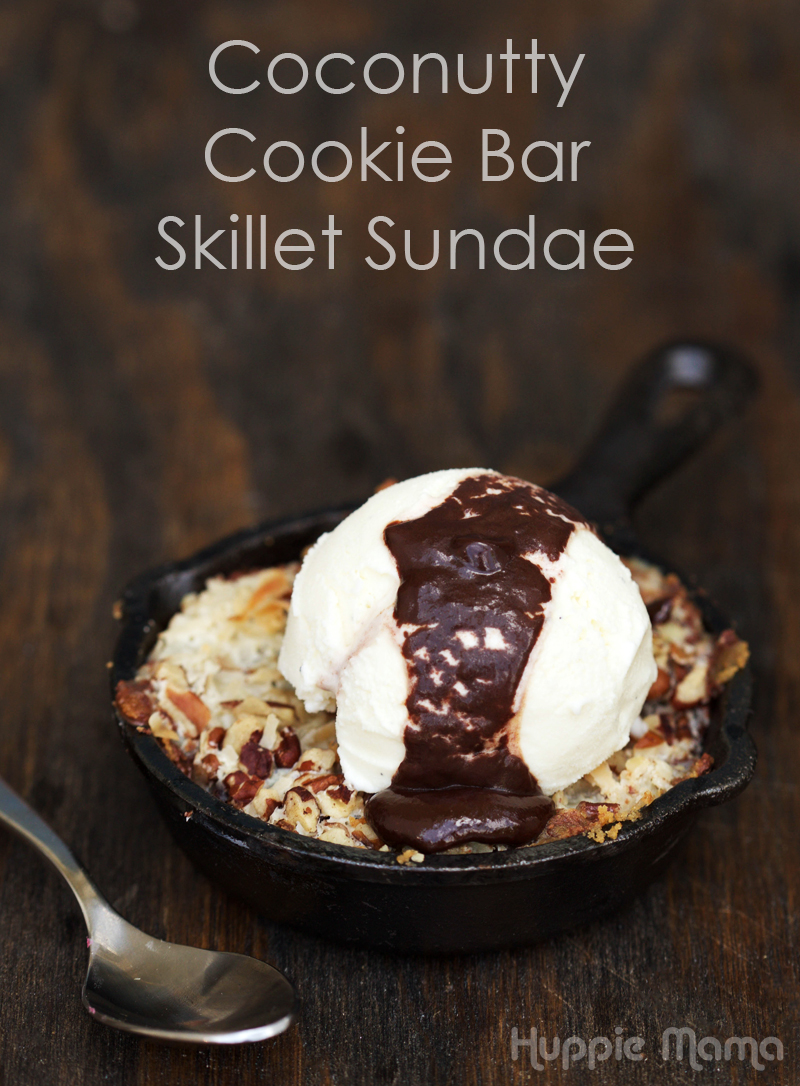 Ingredients
Cookie Bar ingredients:
1 1/2 cup graham cracker crumbs
1 stick butter, softened
14-ounce container of sweetened condensed milk
2 cups semi-sweet chocolate chips
1 1/3 cups unsweetened shredded coconut
1 cup chopped pecans
Hot Fudge ingredients:
1/2 cup semi-sweet chocolate chips
1/2 cup heavy cream
And one container of Blue Bunny Vanilla Bean ice cream
Directions: 
Begin by preparing the coconutty cookie bars. Preheat your oven to 350 degrees. Grease a 13″ x 9″ pan with butter. In a food processor, combine one stick of softened butter and the graham cracker crumbs. Press this mixture into the bottom of the pan. Next, coat that layer with sweetened condensed milk. Sprinkle the chocolate chips, shredded coconut, and chopped pecans, and press them down.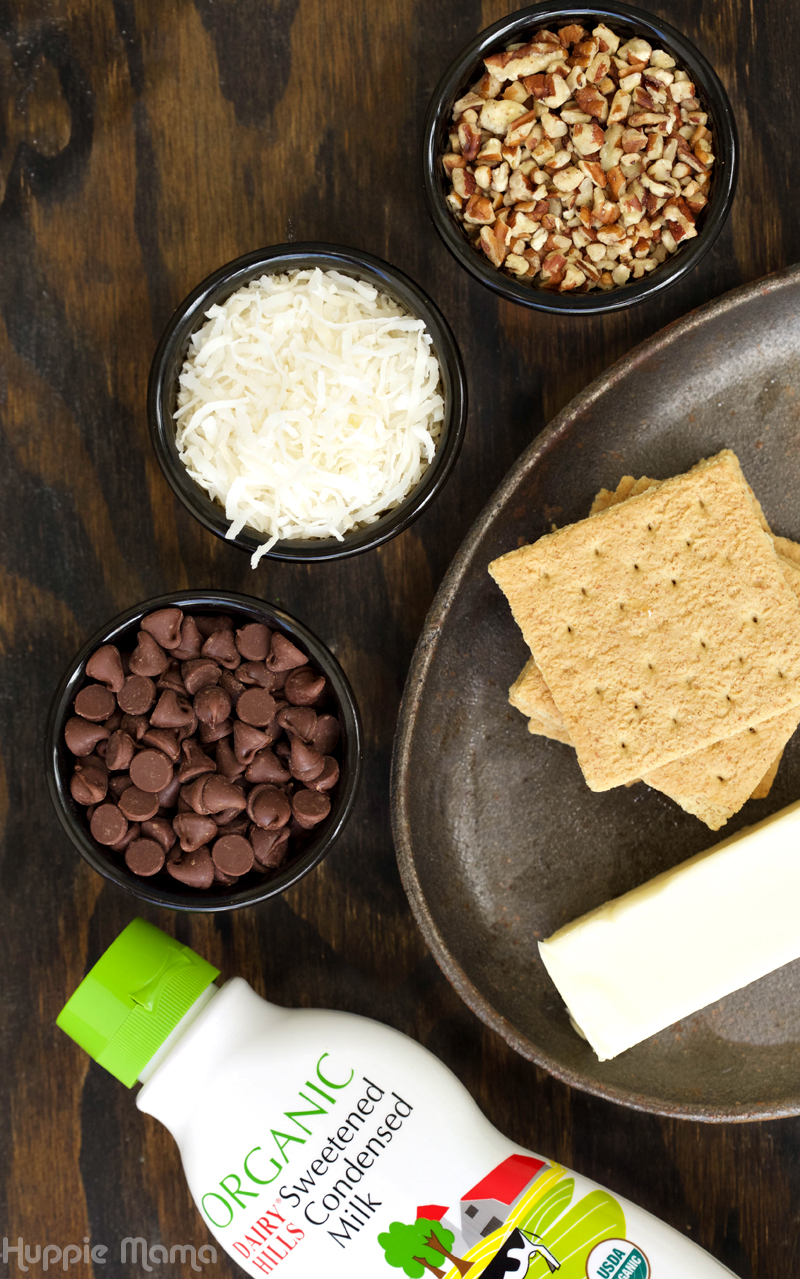 Bake the coconutty cookie bars for 20 – 15 minutes, until the edges begin to brown. If you want thicker cookie bars, place the mixture in a square pan and increase the cooking time (probably by about 5 minutes, but check to make sure they are cooked through). Allow them to cool completely before cutting them into bars.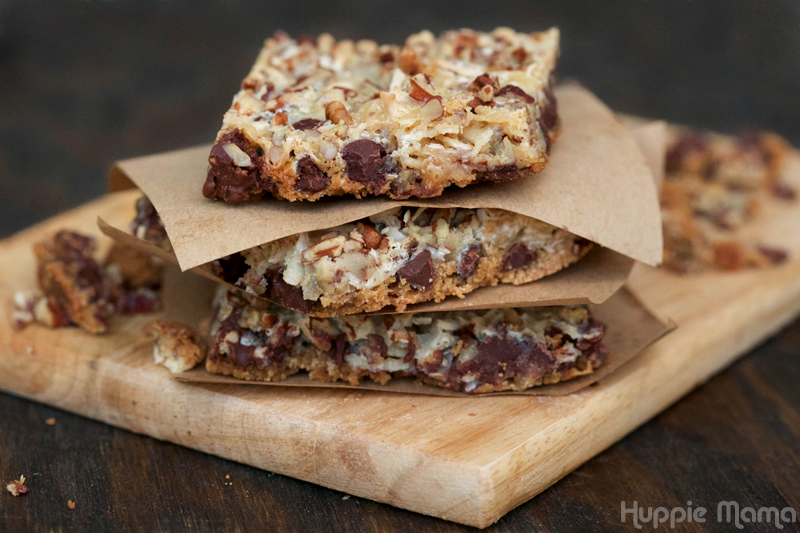 Next up, grab your favorite ice cream flavor. While I love ice cream with all types of add-ins (chocolate, nuts, etc.), sometimes it's nice to enjoy a delicious vanilla bean ice cream, like this one made by Blue Bunny. With just a few ingredients, you can really taste the vanilla flavor.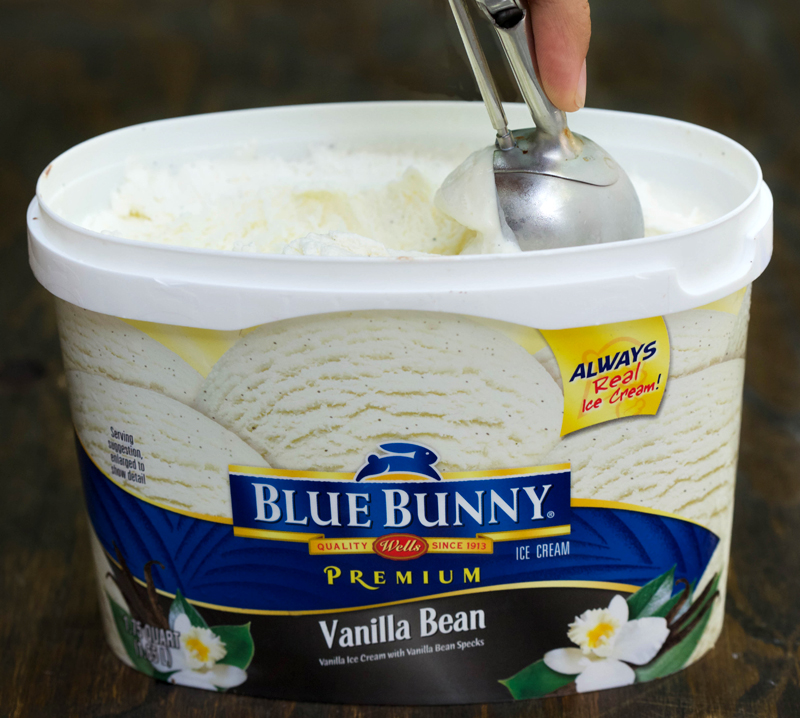 Quickly mix up the hot fudge by combining the heavy cream and chocolate chips in a sauce pan over low heat until the chocolate has completely melted.
To assemble this skillet sundae, you must make a really important decision – do you want to share your dessert or enjoy it all by yourself? Now THIS is a tough one, because when some people share, they end up eating most of the dessert, and trust me, you want some of this all to yourself! So you can place a large coconutty cookie bar in a larger cast-iron skillet or a small one in a small skillet. Whichever you choose, place the pan in the oven with the broiler turned to high for just a minute or two. Remember, the pan will be hot! Place a biiiiiiig scoop of Blue Bunny vanilla bean ice cream over the top and drizzle with the hot fudge!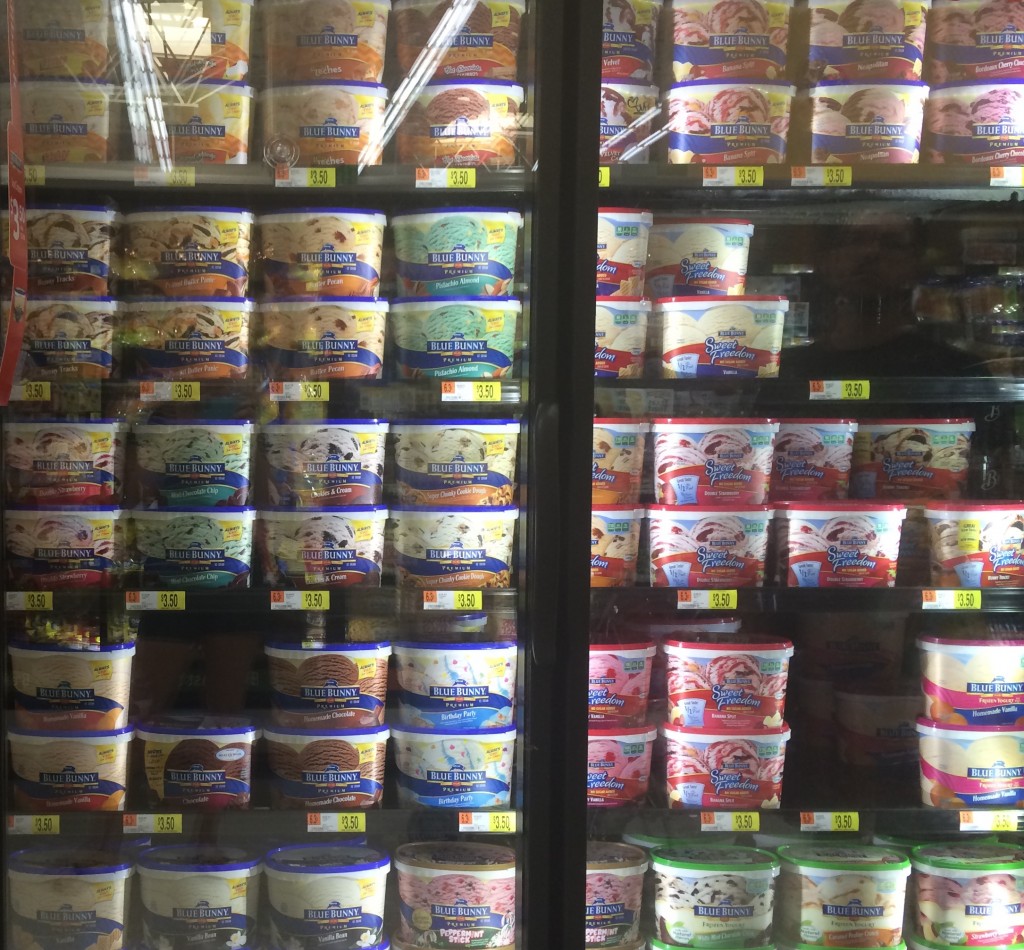 All of the ingredients to make this delicious Coconutty Cookie Bar Skillet Sundae can be found at your local Walmart. Blue Bunny ice cream comes in so many delicious flavors, there's a favorite for everyone! What's your favorite flavor?
Check out more delicious Blue Bunny Ice Cream recipes!