This is a compensated post written for Couwalla. The opinions expressed are honest. 
I see everyone's beautiful winter photographs… Leather coats, knee-high boots, snow-covered trees, and knitting projects, and all I can think is "Is it Spring yet?" Living in South Florida, cold means you trade in your tank top for short sleeves and denim shorts for skinny jeans. And that happens (if we're lucky) maybe 10 days out of the year? So I want to be like "Hey, everyone! It's time for knee-length floral dresses and light-weight cardigans!" because that's how I'm feeling this time of year. So whether you are ready for it or not, here's my Is It Spring Yet? look.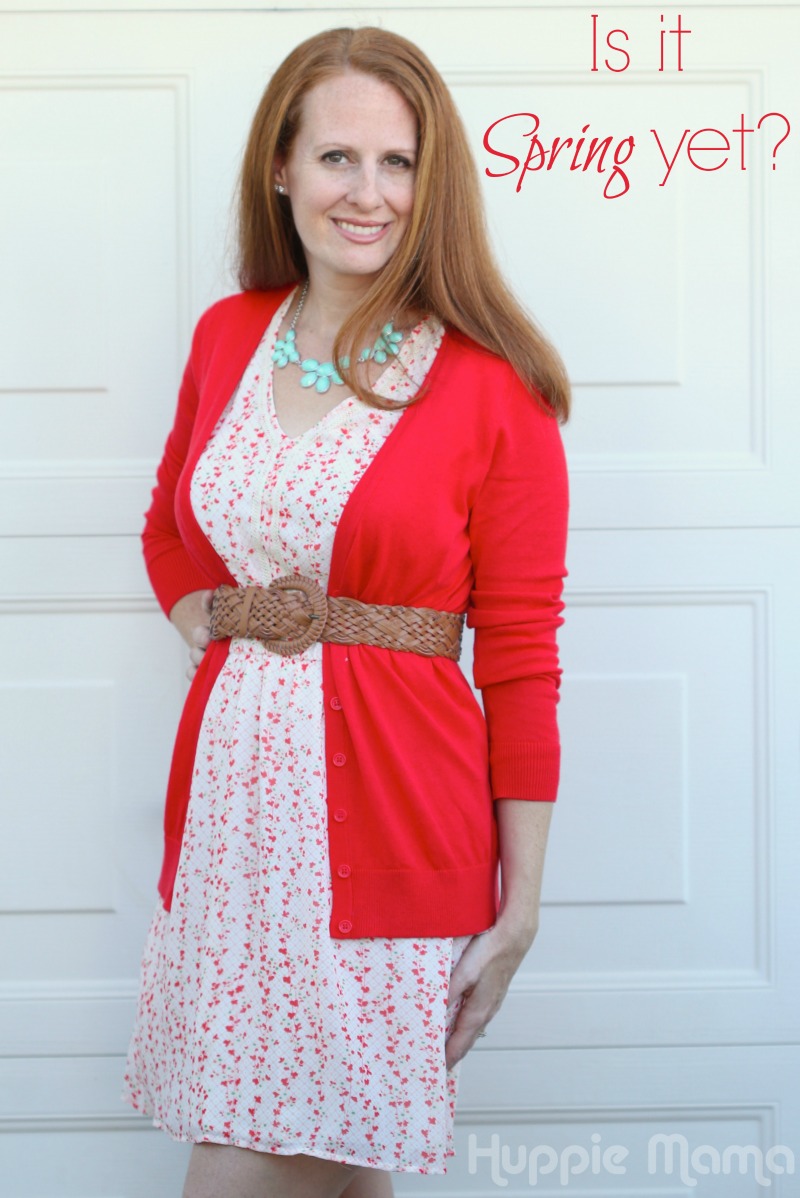 On rare occasions, I get the opportunity to go shopping without the rugrats. Sometimes I remember to bring my in-store coupons that I am sent in the mail… and sometimes I forget.When I forget my coupons, I can use the Couwalla app to save money at some of my favorite retailers. Couwalla is free to download for iPhone and Android. The app recognizes your location and deals pop up across multiple categories. After a fun lunch at Brio Tuscan Grille in Plantation (the food was phenomenal) with my blogging friends, I tried out the Couwalla app at the Broward Mall. Here's just a sampling of the deals you can get. One of my favorite mall food indulgences is Auntie Anne's pretzels, and there's a BOGO pretzel coupon. Score!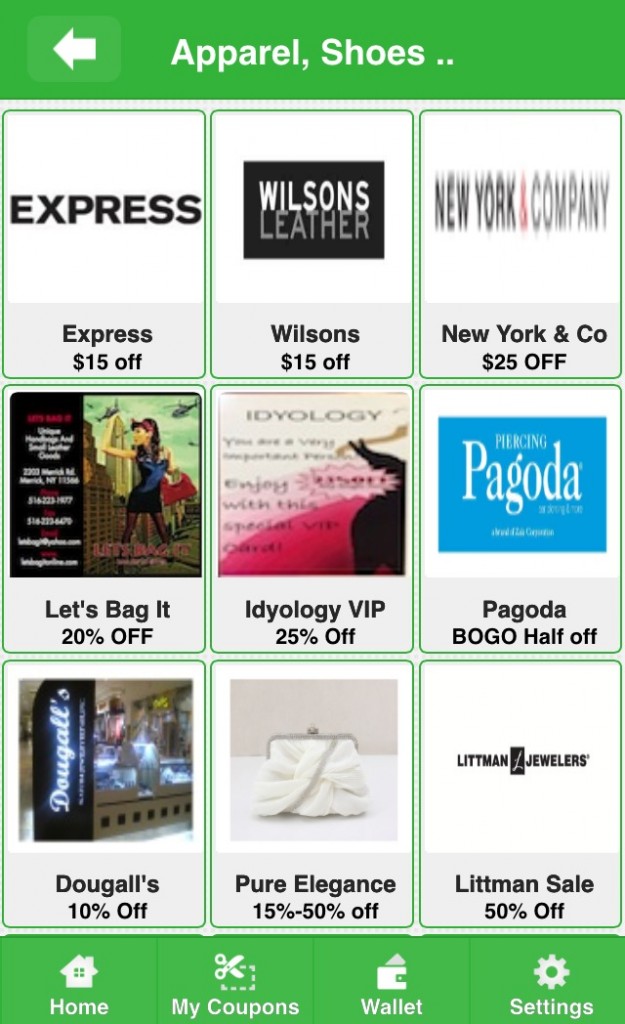 As a former co-director of a non-profit organization, one of my favorite things about this app is the philanthropic program, "COUWALLA Cares".  Supporters of participating charities who download Couwalla will receive a donation from Couwalla. Right now, if you download the Couwalla app not only do you save on your shopping trips, a $1 donation is made to the Alzheimer's Family Center. Another great feature is the wallet, which allows you to store images of  all of your loyalty cards from your favorite retailers in one place. Much better than having to carry them around on your keyring.
So… on to the outfit I purchased!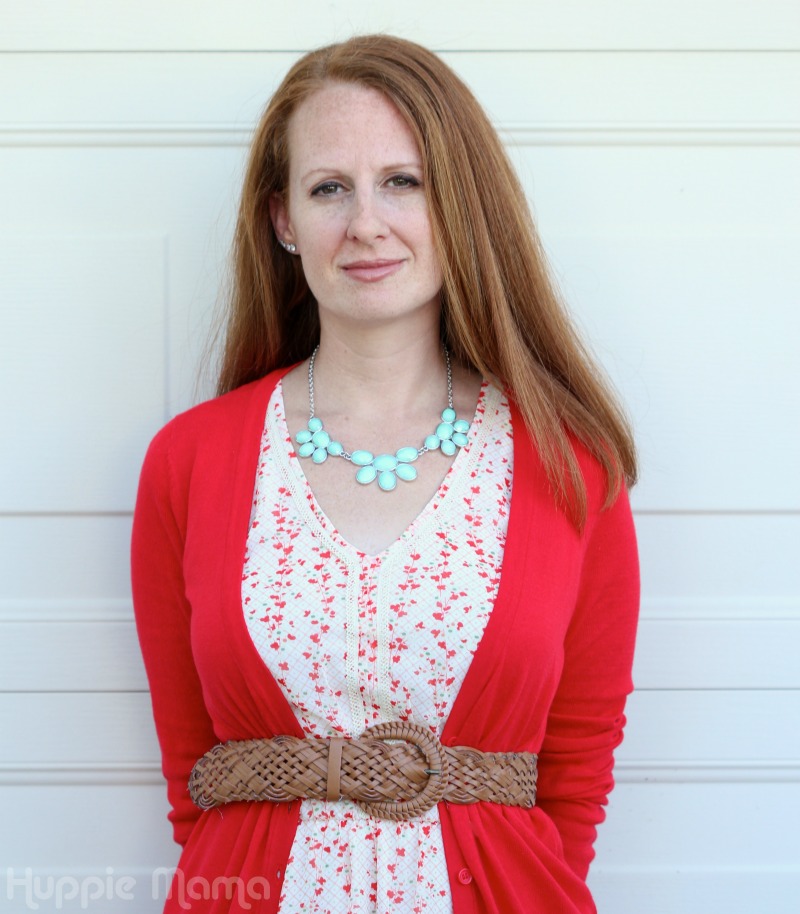 Here's how I styled this dress. First, I found an inexpensive tomato red cardigan. I placed the cardigan over the dress, and used a vintage leather woven belt I purchased last year at a thrift store to cinch it in at the waist. To add in a contrasting color, I purchased this light aqua-colored necklace. I love the combination of light aqua and tomato red. Seems perfect for this time of the year!
Whether or not you have a narrow waistline, adding a belt at your natural waist gives everyone a beautiful hourglass figure. This belt has a great vintage look, but you can easily purchase a reasonably-priced braided belt to mimic this style.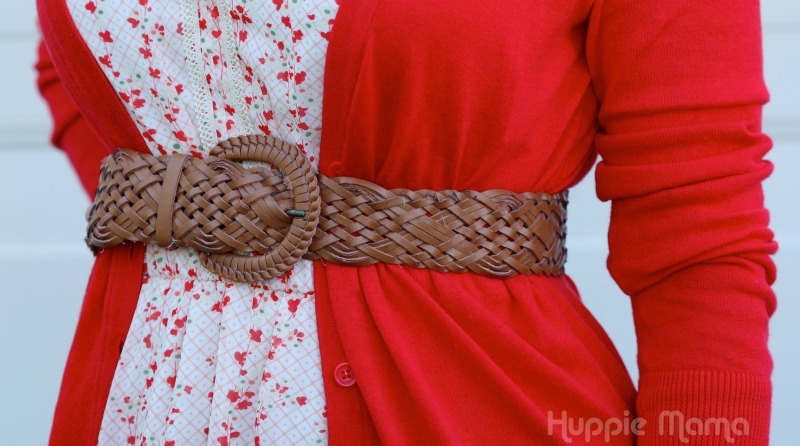 Interested in purchasing this fun Is it Spring Yet? style? Check out the details below (some items are the same, some a little different). And remember to check out the Couwalla app to save while shopping at the mall. New coupons are added monthly, so even if your favorite stores aren't on there yet, check back soon to see if they have been added.