This #WarmUpYourDay shop has been compensated by #CollectiveBias, Inc. and its advertiser. All opinions are mine alone.
Florida has a very unique climate with what feels like two seasons: warm and hot. November through March it's warm, and the rest of the year it's hot. What's awesome about the 'warm' season is that you can visit local farms and pick all kinds of fruits and vegetables. On our recent trip to Orlando, Florida, we drove into the country to visit Showcase of Citrus. It's a huge citrus grove, with you-pick oranges, limes, tangelos, lemons, and more.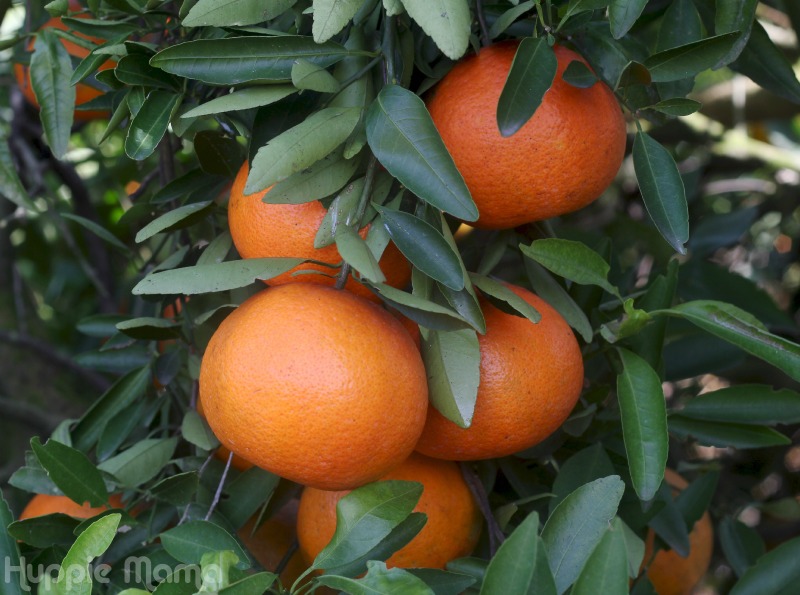 Each section of the citrus grove is dedicated to a particular fruit. The kids absolutely loved walking around and getting to pick oranges in the warm Florida sunshine!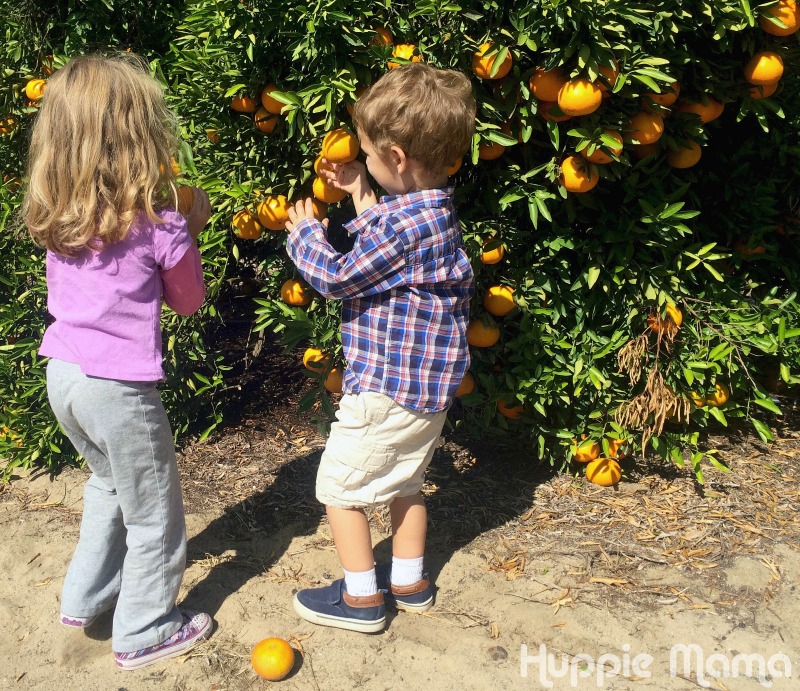 And who is this? Oh, me! Because I am always behind the camera, I never get to be in a recipe post. Can you tell I loved picking fresh Florida citrus, too? I taught my children that the fruit is ripe when you can easily pull it off the tree. If you have to yank it hard, it needs more time.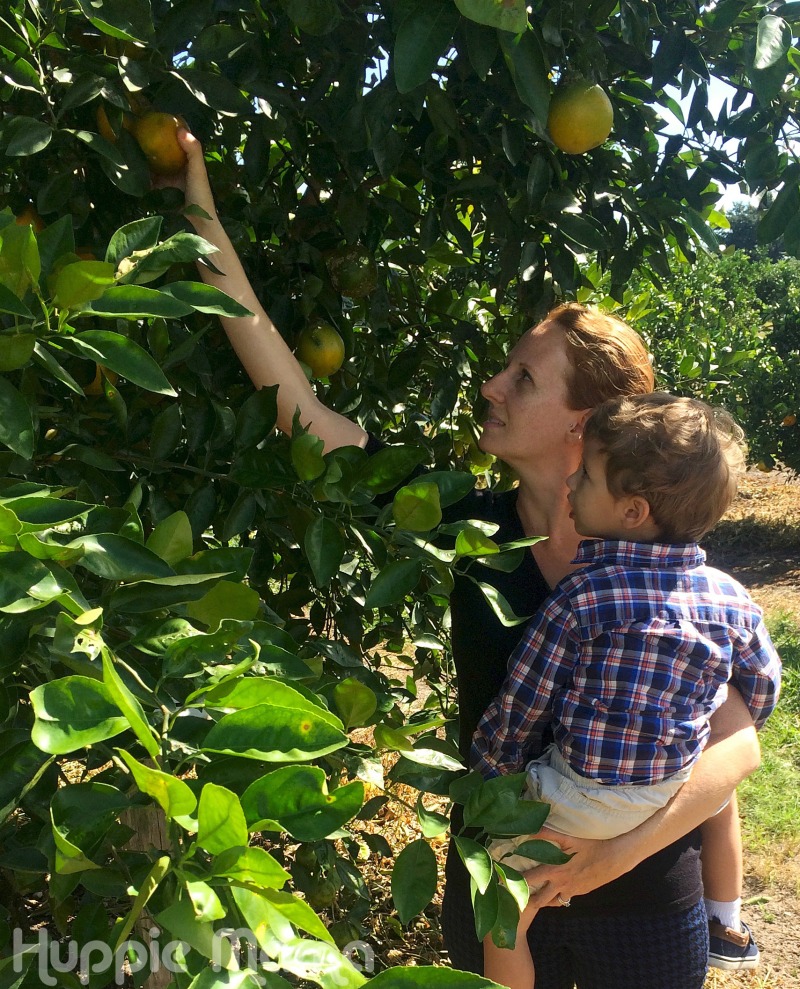 This post celebrates 100% Florida orange juice and a delicious new breakfast recipe I created. I was watching a Life Hacks video recently that showed how to take a can of cinnamon rolls and make cinnamon roll waffles. I figured – if you could make cinnamon roll waffles, why not make pecan roll waffles? The amazing part of this recipes is the orange cream cheese glaze. Check out the recipe below!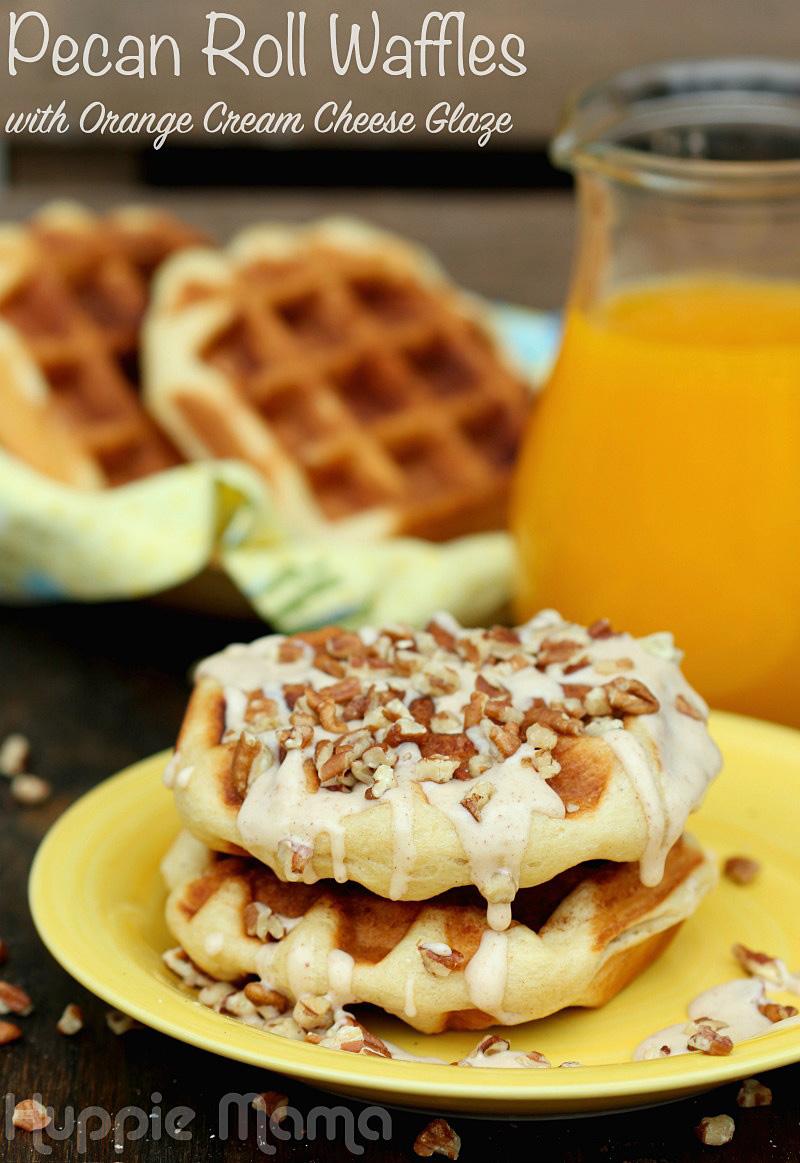 Ingredients:
1 can of Pepperidge Farms Pecan Caramel Sweet Rolls
1/2 cup of cream cheese
1/2 stick of butter, softened
1 cup of powdered sugar
1/4 cup 100% Florida Orange Juice
1/4 cup real maple syrup
1/2 teaspoon cinnamon
Pecan package (comes with the rolls)
Directions:
Begin by opening the can of Pepperidge Farm Pecan Caramel Sweet Rolls. My daughter was standing next to me as I unraveled the outer portion of the can and was so excited when she heard the big POP! Place one roll in each quadrant of a waffle maker and close. The amount of time to cook the pecan roll waffles varies based on your waffle maker. Mine took about 5 minutes. You want to make sure the waffles are cooked through but not burnt.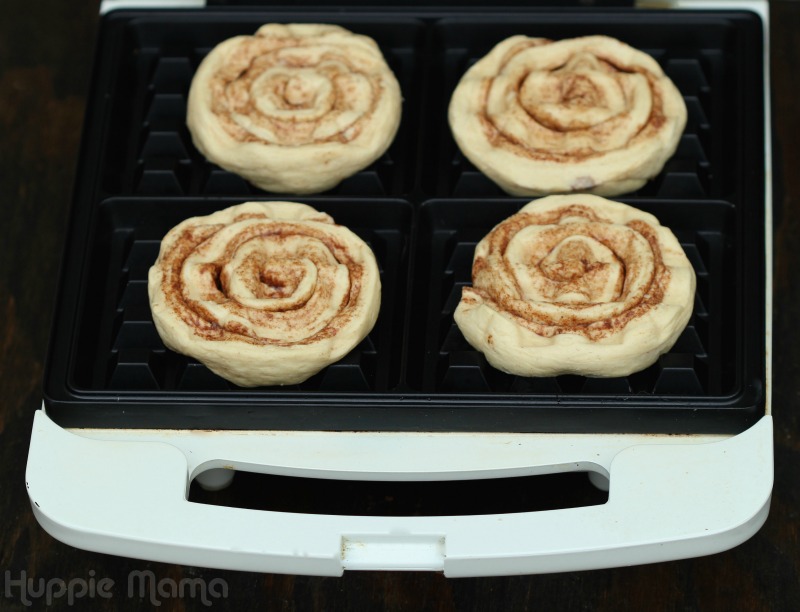 Here's what the pecan roll waffles look like. Each can of Pepperidge Farms Pecan Caramel Sweet Rolls makes four delicious waffles. My daughter often asks for homemade waffles for breakfast, so this is a great shortcut, and they taste like they are made from-scratch.
You can stop there and enjoy the waffles with maple syrup, but that's no fun. Read below to learn how you can make a delicious orange cream cheese glaze to pour over the top.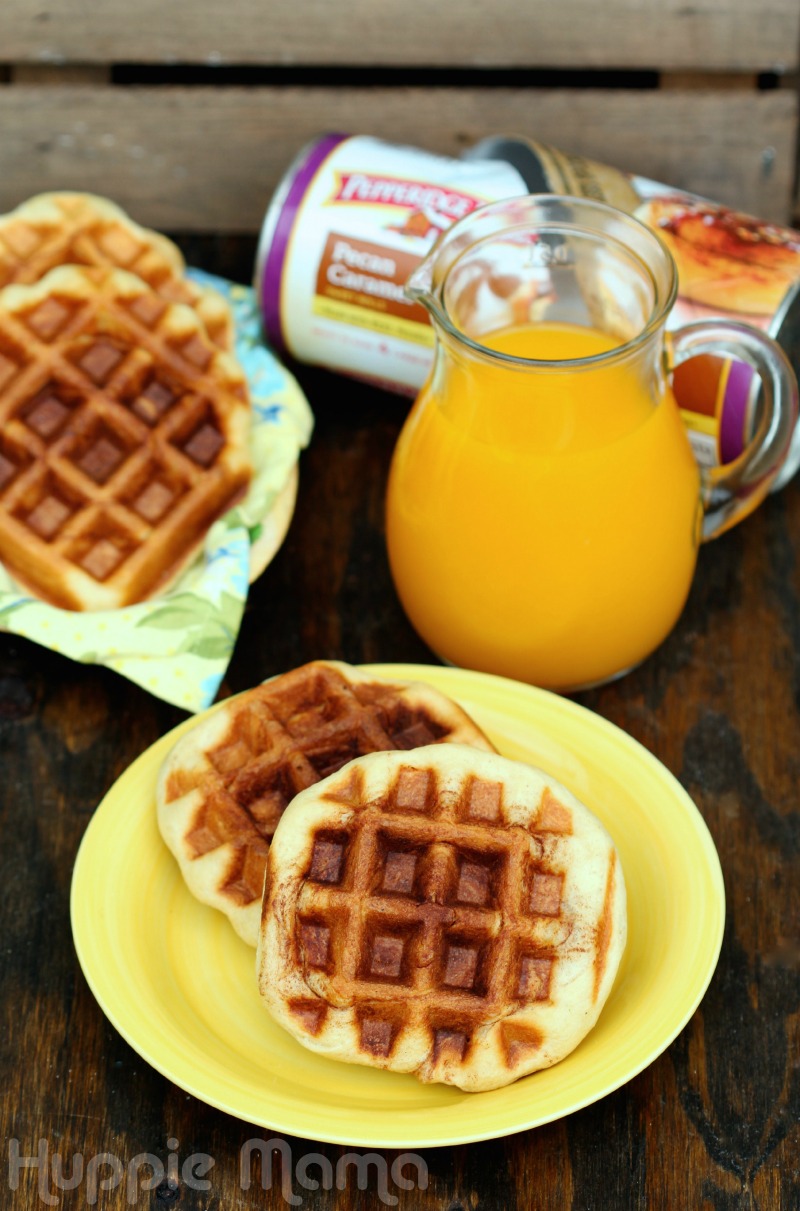 To make the glaze, combine the cream cheese, softened butter, 100% Florida orange juice, real maple syrup, and cinnamon in a mixer until a consistent glaze is achieved. It should be similar to the texture of the maple syrup.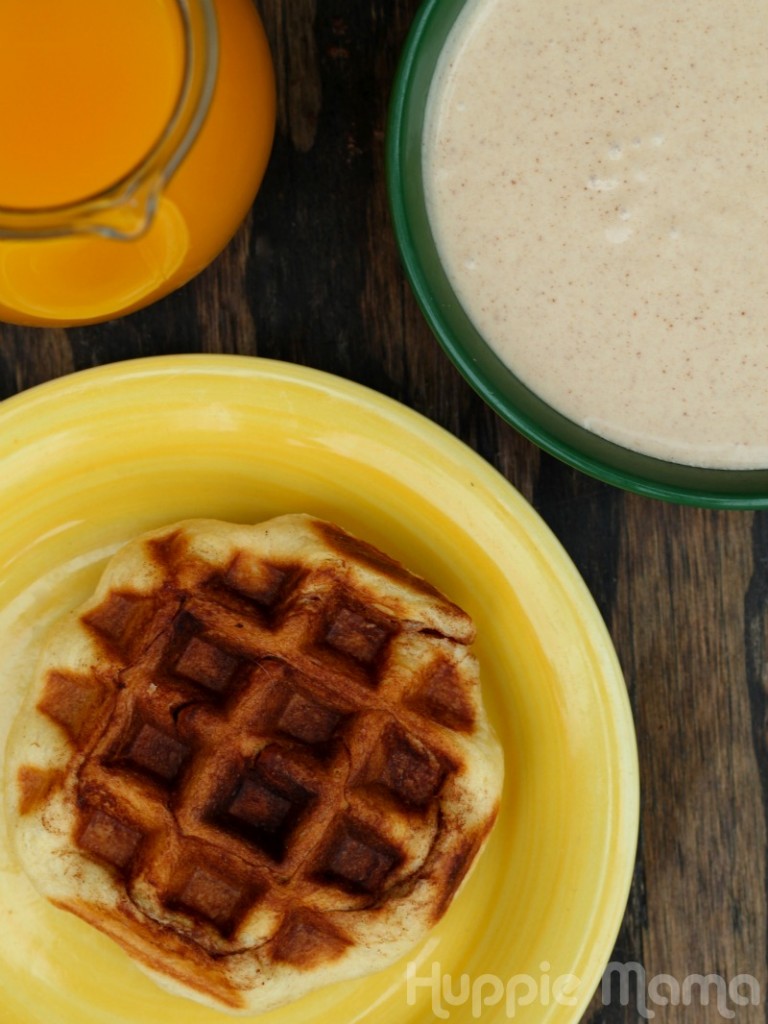 Drizzle the glaze over the waffles. I liked mine pretty coated, so I poured a lot. For kids, you can even cut the waffle into sticks and give them a small cup of the orange cream cheese glaze to dip the waffle sticks. How fun is that?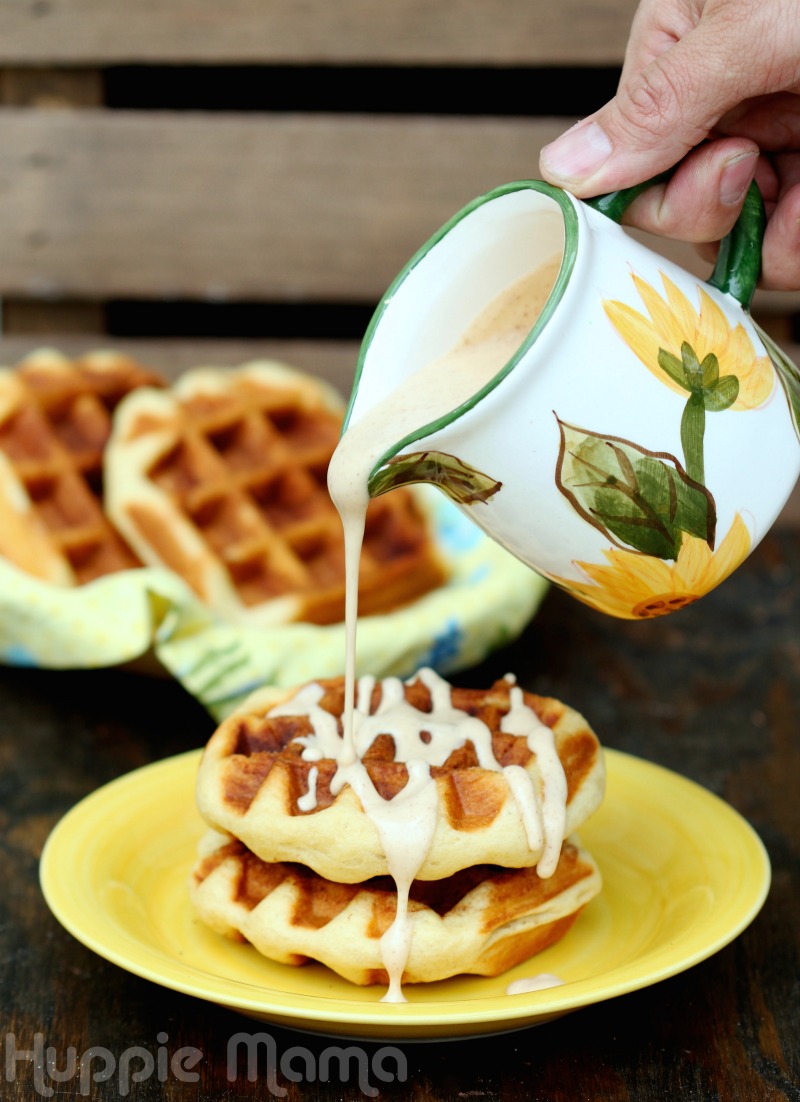 To complete this breakfast, sprinkle chopped pecans over the top of the waffles and glaze. The pecans come in a small pouch in the sweet rolls can.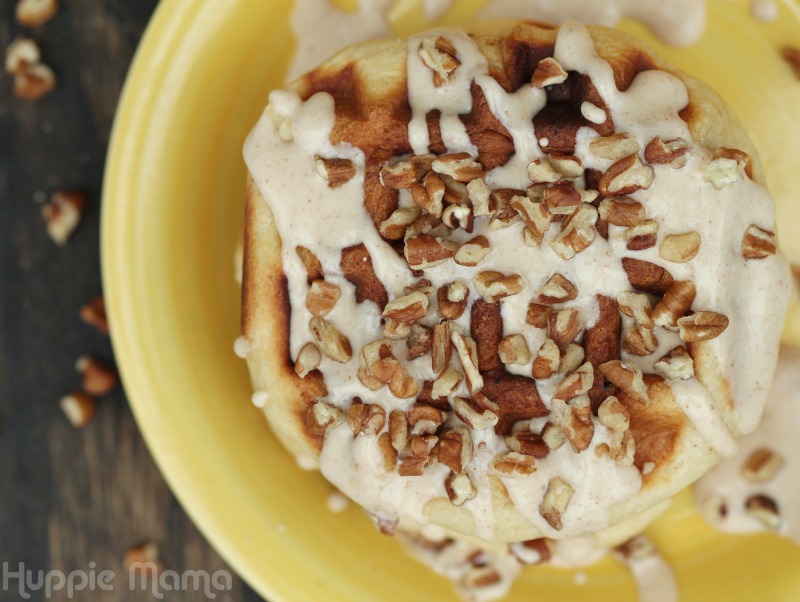 Are you ready to try this delicious recipe? Pepperidge Farm Pecan Caramel Sweet Rolls and Florida's Natural 100% Florida orange juice are both available at Walmart. These two pair perfectly to create a scrumptious breakfast for your family. Be on the look-out for a coupon on a tear pad at the orange juice shelf for $1 off when you buy both 100% Florida Orange Juice and Pepperidge Farm Sweet Rolls.