This #MullerMoment shop has been compensated by #CollectiveBias, Inc. and its advertiser. All opinions are mine alone.  
Lately, I have an insatiable desire to eat chocolate. Lots of chocolate. Way more chocolate than I should be eating. Because I enjoy working out and want to maintain the weight I have lost, I need to find a way to cheat just a little, but not too much. Eat the "right" amount of "wrong". I have figured out the solution. It's not candy bars, cookies, or ice cream, but rather these delicious homemade Raspberry Chocolate Yogurt Popsicles made with Müller® Ice Cream Inspired Yogurt (raspberries are my absolute favorite fruit). Being a work-from-home mom myself, I know how hard it can be to get a moment to yourself. My suggestion? Make a batch of these, give each of your kids one, and hide with your own popsicle in your bedroom closet with the door shut so you can have "me time", enjoying your delicious dessert in peace. Grab your phone or a magazine. Even if it's just for a minute or two, enjoy it!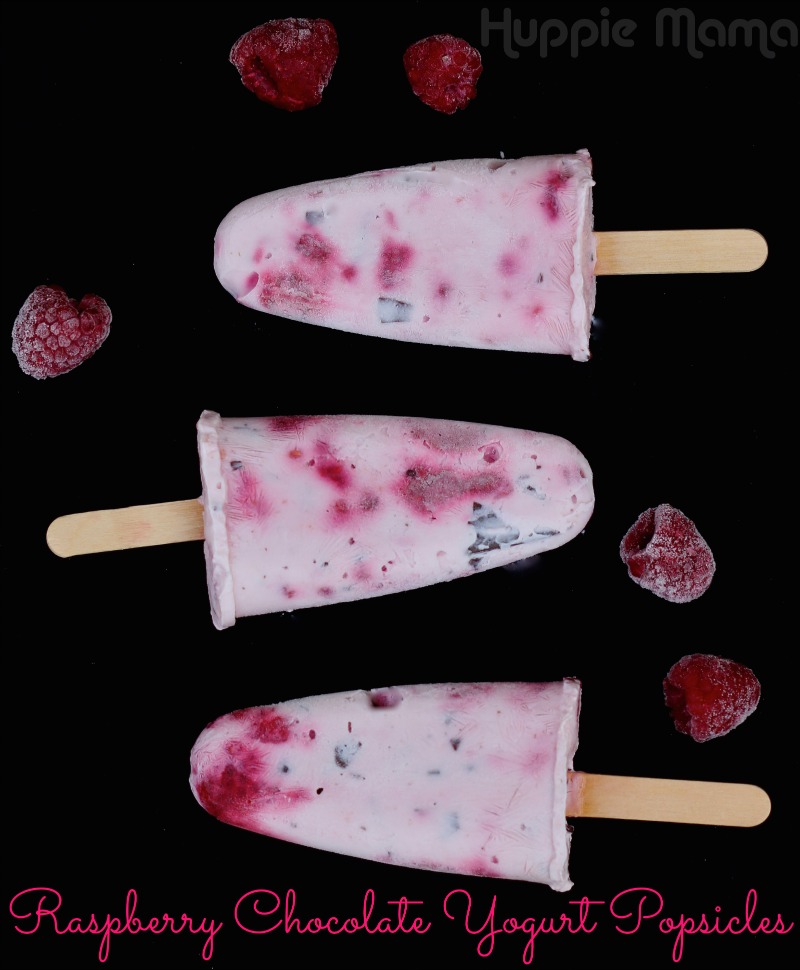 Ingredients:
one 5.3-ounce container Raspberry Chocolate Chip Müller® Ice Cream Inspired Yogurt
1/3 cup frozen raspberries
one ounce dark chocolate
Directions:
Begin by gathering your ingredients. Every popsicle maker is different obviously, but the ingredients listed above made three Raspberry Chocolate Yogurt Popsicles.
Cut the raspberries into smaller pieces (two to three per raspberry) and break your dark chocolate into small bites. If you want, you can use chocolate chips, but I prefer larger bites. Stir these ingredients into a delicious cup of Raspberry Chocolate Chip Müller® Ice Cream Inspired Yogurt.
Spoon the raspberry chocolate yogurt mixture into your popsicle maker and freeze according to the manufacturer's directions. And be patient. Not an easy task when you want to devour this delicious treat!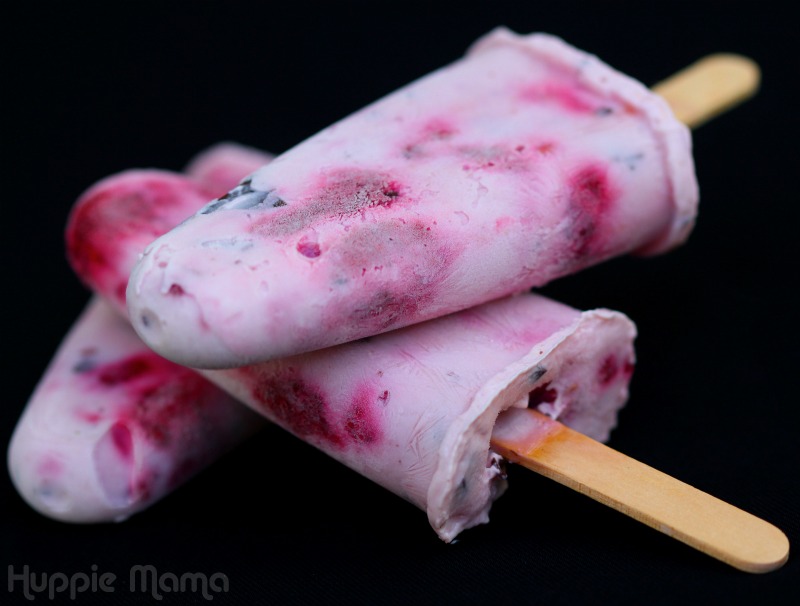 Müller® Ice Cream Inspired Yogurt is a new product available in three scrumptious flavors: Raspberry Chocolate Chip, Mint Chocolate Chip, and Vanilla Bean. Each container is made with 6% milk fat yogurt and contains 7 grams of protein. It also contains less sugar than other yogurts, so you can indulge…just a little. Look for it in the dairy section at your nearby Walmart.