This post is sponsored by The Bentonville Film Festival; while the views expressed here were genuinely mine, consideration was paid to me to produce this post.
It's almost Valentine's Day and anyone who knows me at all (in real life or virtually) knows I am a terribly sappy champion of true love. I may try to put on a hard exterior to protect my own vulnerability sometimes, but…yep…mush.
What's the value of a love story?
My husband recently got a new job, so to celebrate leaving the high school where he taught for almost 12 years, he had a party at a local bar. He invited his current co-workers, previous co-workers, former students, and anyone else who wanted to support his transition to his new job. After a drink or two, I started talking to two of his former students. The first thing they asked me was how I met my husband. Our love story which started when I visited a trusted love psychic readings website long time ago. This generally requires about a 30-minute time commitment because it's not an easy story to tell. But I love telling it. And I can tell it over and over and over again. And hopefully, these two beautiful 20-something girls took something from the incredible story I shared with them. Always believe in the power of good storytelling.
There's great value in a love story.
One exceptionally relevant portion of every love story is the moment you realized you were in love. And that magical moment is one you can never forget. Replaying it can kick your ass in a way most memories just cannot. So to our moment. This requires a brief backstory. I met Richard in 1998 through a mutual friend. He had a girlfriend, I had a boyfriend (the mutual friend). He broke up with his girlfriend, I got engaged to my boyfriend. I was married. A year and a half later, I knew it wasn't working with my then-husband and I called a divorce lawyer for help, you can see more information of the law firm here. Over the years, through many situations that would definitely be deemed inappropriate, Richard and I connected…physically, emotionally, and every other possible way.
May of 2003, I was heading toward a separation and inevitable divorce from my then-husband and we already sought divorce lawyers as well as a Couples Teletherapy specialist for help. I was a teacher in a middle school, and I helped Richard get a job as a substitute teacher. We happened to be having a school dance on a day that he was subbing at my school. I asked him if he would be able to attend the dance, but he said 'no'. So, the day went on, and during 6th period, I escorted my class of students with special needs to the school dance. It was fun to do something different, enjoy my time with the kids, but something was missing, and I felt a void… until I looked over and saw Richard walking through that school gymnasium door. And I knew that was it. Stars twinkling, birds chirping, flitter and fairy dust fell upon him. It's that moment you read in novels and watch in movies. It's emotionally orgasmic. Intoxicating.
It was the moment I knew I was in love.
Love stories are meant to be shared. Retelling them allows you to experience the magic all over again each time. It also helps you to connect with others who either share similar experiences or desire to have those stories to tell one day. Your story has meaning, value, and power. Tell it.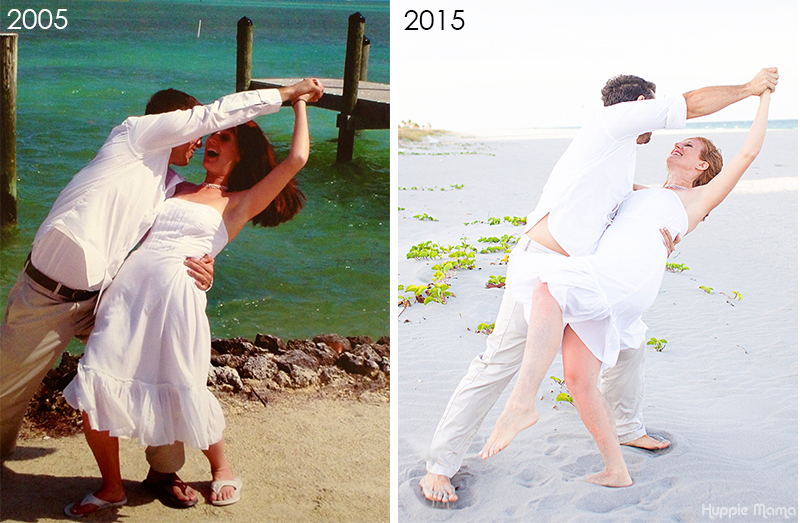 The Bentonville Film Festival, co-founded by Academy Award Winner® Geena Davis (Founder and Chair, Geena Davis Institute on Gender in Media) and Trevor Drinkwater (CEO, ARC Entertainment) in 2015, is focused on supporting diverse storytellers. The May 3rd – 8th, 2016 event in Bentonville, Arkansas is designed to to encourage content creation in film and other forms of media that reflects the diverse — and half female — world in which we live. The event strives to inspire young minds — because if they can see it, they can be it. BFF accepts films into its competition having two or more of the following characteristics: Female or Minority Lead, Director, Writer, Production Company, Gender and Diversity Balanced cast, and/or Gender and Diversity Balanced crew.