This shop has been compensated by Collective Bias, Inc. and its advertiser. All opinions are mine alone. #TargetYourEssence #CollectiveBias
So if you found yourself here, you're probably like me… You're a mom who puts everyone else in your life first and you have exactly two minutes in the bathroom or between your children's battles to read an article, hoping it brings some value to your life… inspiration, a good laugh, an idea.
Here's what I can offer you today: You're worth feeling beautiful.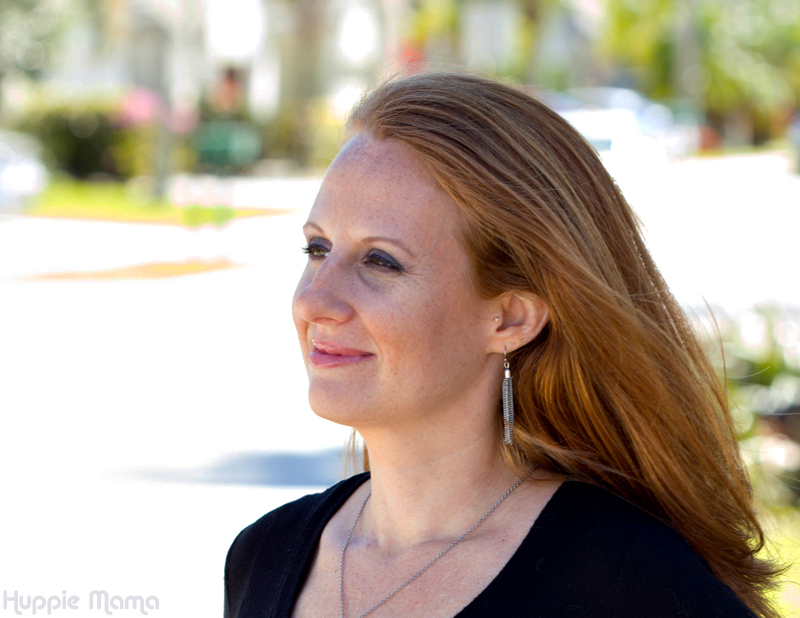 Simple, right? Remember those days of looking over at the clock on a Saturday night to see that it's 9 pm, picking out your favorite jeans and sexy top, your new shoes, and spending the next 30+ minutes applying makeup, picking out jewelry, and splashing on some perfume before heading out for a night of partying with friends? And if you're like me, you hit a point when you realized it was getting old or you were getting old, and the days of clubbing all night were over. It was time to impose your own curfew, focus on work, build your relationship, start a family.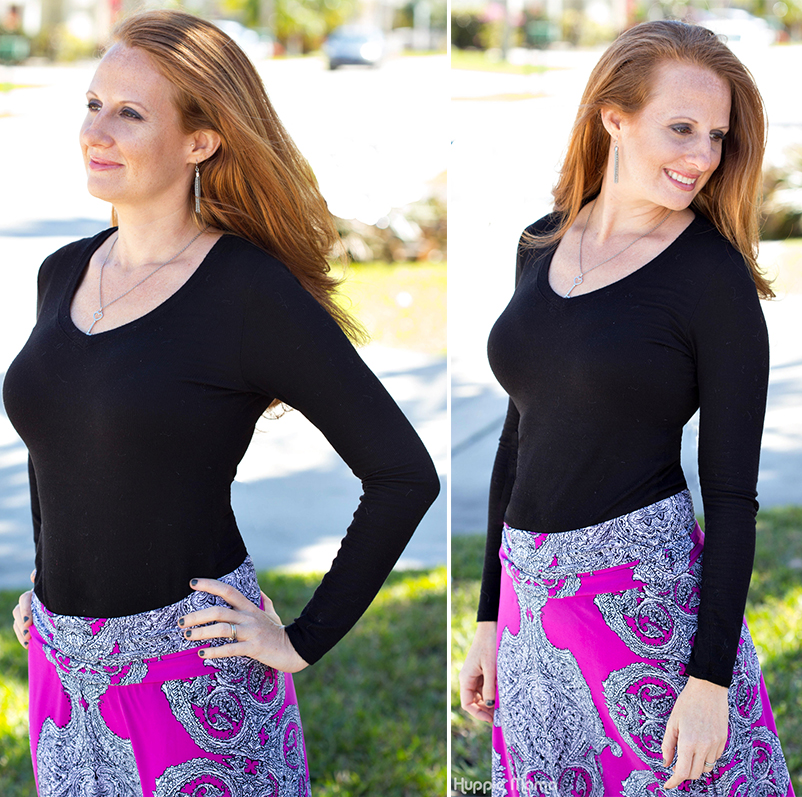 Well, you know what? You can have a great job and an even better marriage and be a super-responsible, loving mother and still care about yourself. You can do it today. Tomorrow. Every day really. And it doesn't mean that you're selfish or egocentric or any of those things your mom guilt may have convinced you that you would be if you put yourself first. 2016 has been insane so far. It's hit me emotionally in ways I never could have predicted. And that's great because it's truly forcing me to determine what it is that I want for myself. Beyond my marriage, behind my children, beyond my career… me. That person who used to love getting dressed up and spending time on her makeup and going out for a night of debaucherous bliss. I want to bring a little bit of her back.
2016 personal goals (since I am my own person): Style my hair and apply makeup daily.
Sounds simple, perhaps even superficial, but those are the things that make me feel good about myself. I want to invest a few minutes each day in my self-esteem. Why? I'm worth feeling beautiful. So here goes.
Oh, hi! That's me! This is what I look like when I flat-iron my hair and apply zero makeup. Not bad. But I can do so much better if I just give myself a few minutes. A few touches of makeup can enhance my beauty, allowing me to go out in public and feel confident about myself! Totally worth it.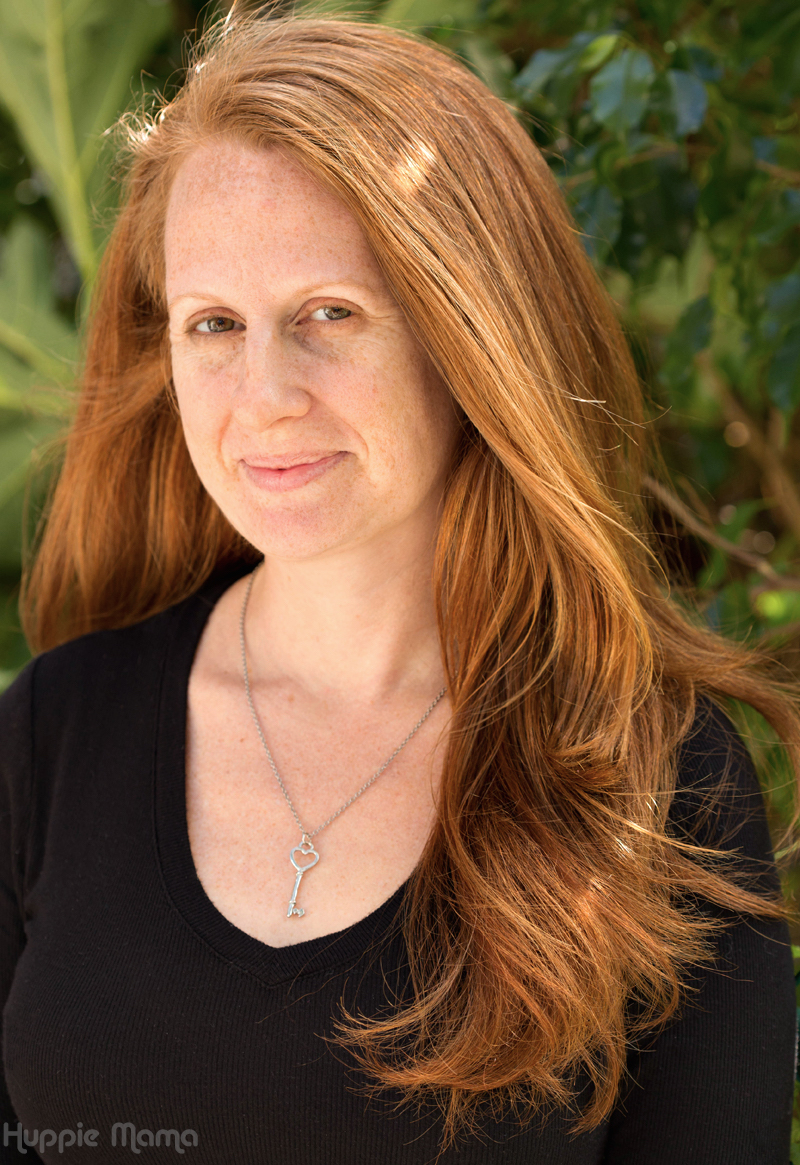 Before having children, I used to be all about makeup. I would spend hundreds of dollars a year on makeup, I knew all the latest makeup trends, and I would go to workshops hosted by cosmetologists at my local mall to learn all sorts of techniques. One thing I remember learning that I still apply today is that creating a smokey eye is not about the specific colors you choose but rather about the technique you use. I'm going to show you how I used Essence eye products from Target to create this rose-colored smokey eye.
Rather than using a grey color palette, typical of a smokey eye, I used Essence All About Roses Eyeshadow. To achieve this look, begin by applying your normal base (e.g. foundation, concealer, powder) to your entire face and Essence Eyeshadow Base to your eyelids. Then apply one of the three lightest colors from the All About Roses Eyeshadow to your entire lid.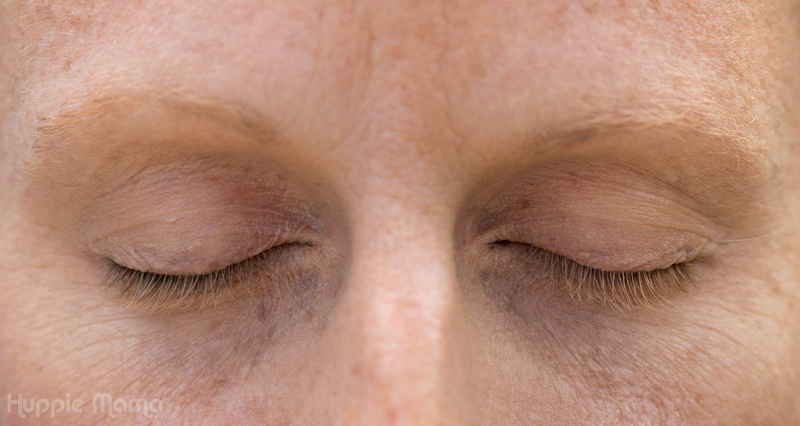 Look! I have eyebrows! As a natural ginger, I have very light blonde, almost flesh-toned eyebrows. With a quick swipe of the Essence Make Me Brow Eyebrow Gel Mascara, my eyebrows are more defined.
Back to the smokey eyes… Next, add a darker tone from the All About Roses Eyeshadow to the crease of your eyelids from the other corner toward the inner corner.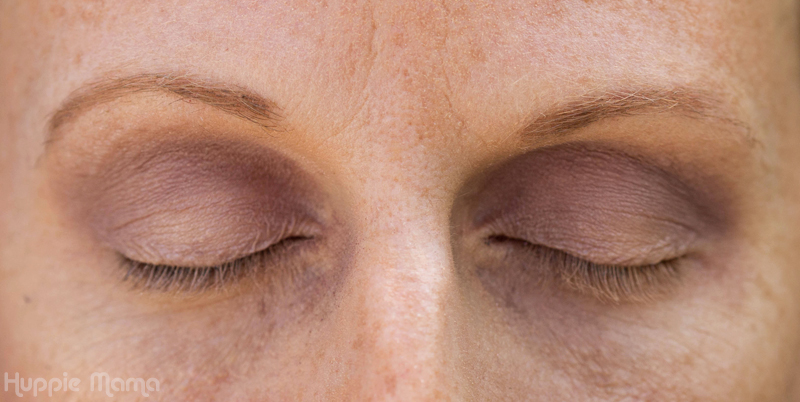 Here's the tricky part. Use the Essence Smokey 2 in 1 Khol Liner to give your eyes that smokey look. To do this, fill in the outer portion of your lower lid with the liner. It doesn't have to be neatly done as you will be blending it all in. Also, draw a line right above your lash line with the liner.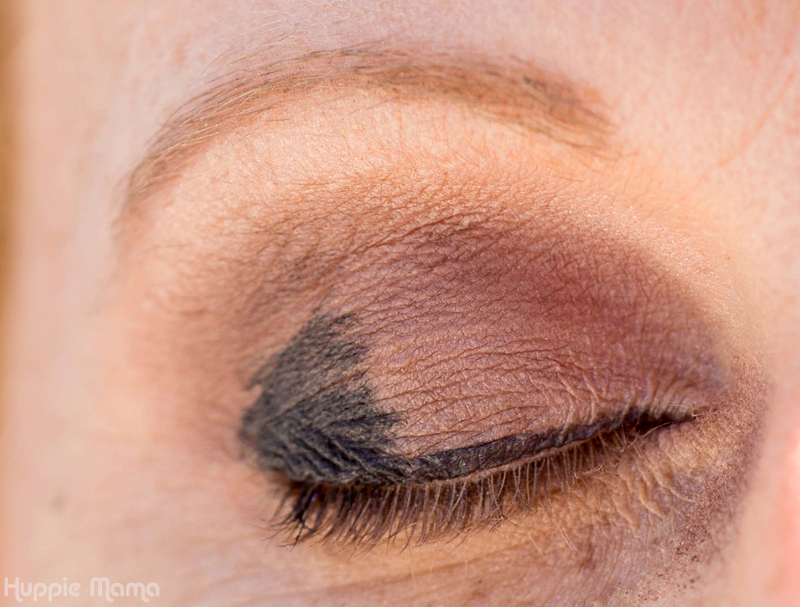 Quickly use a blending brush to draw the liner in toward the center of your eye, blending the colors as you go. This liner is very soft, so it blends nicely. You can also use a thin eyeliner brush to pull the color below your lid a little as well. Use a dab of concealer under your eye if you need to clean it up.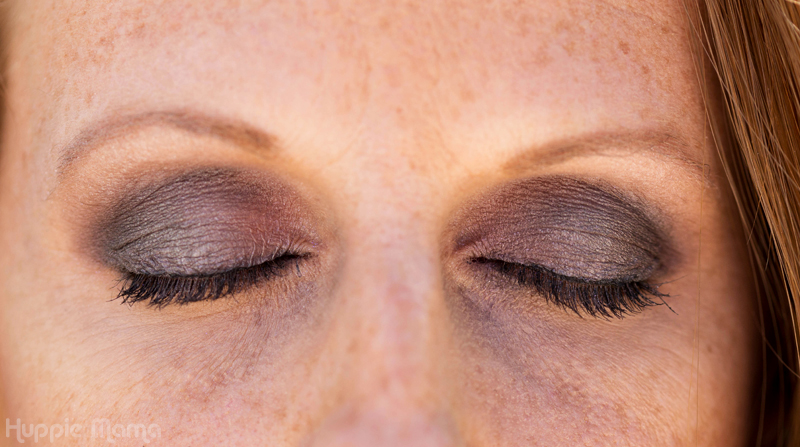 And what goes with the perfect smokey eye? With a bold eye, I actually prefer a neutral, glossy lip. I used Essence Lipliner (In the Nude), Lipstick (Barely There), and XXXL Shine Lipgloss (Cute Pink) to achieve this look.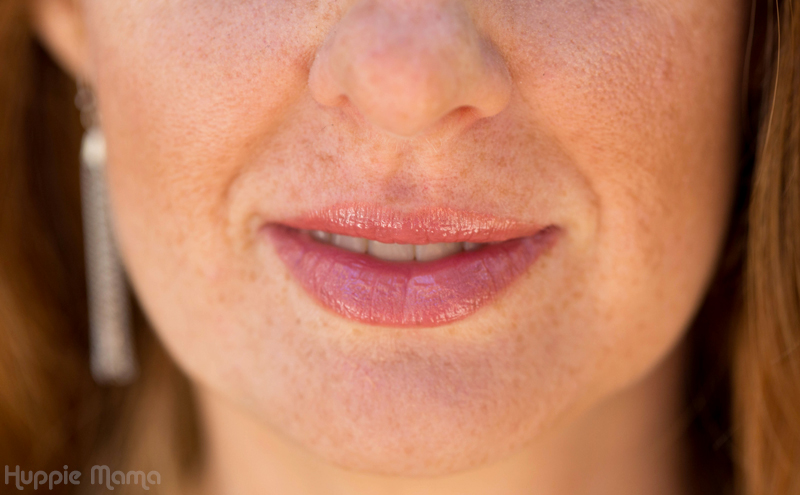 Essence also makes gel nail polish, available in a variety of colors. I tend to wear black or dark reds, so I switched it up a bit with this dark green-grey color called Rock My World!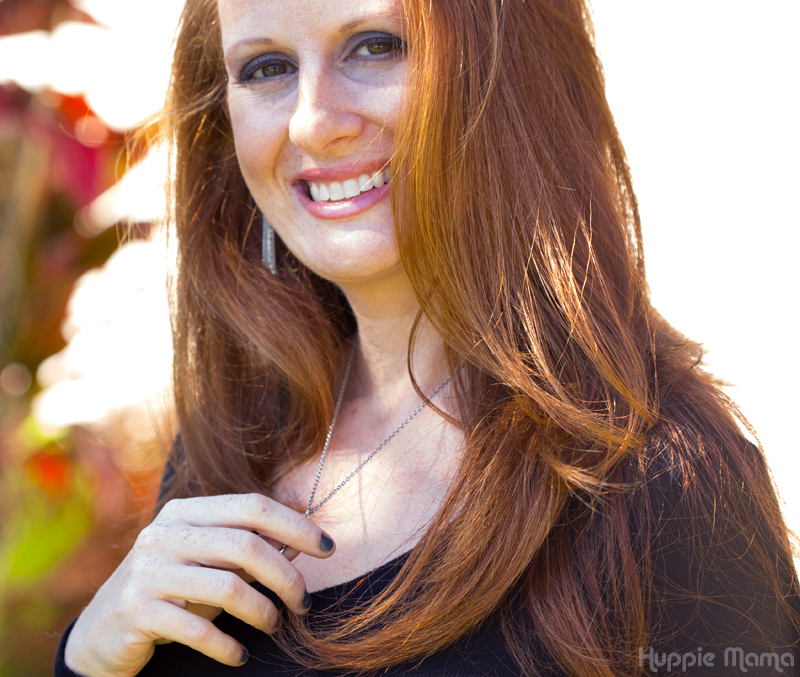 Essence cosmetics are available at over 500 select Target locations with quality products ranging from 3 major beauty categories: lips, nails, and eyes.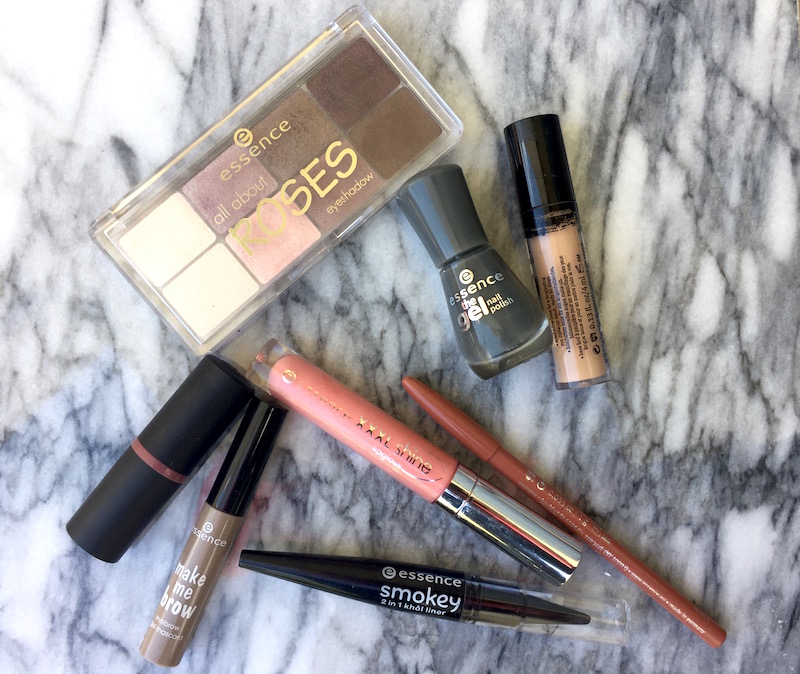 Essence was launched in 2001 in Germany and has quickly gained an international following for its fun, high-quality cosmetics at affordable prices.
How can you spend just a few minutes each day to feel confident?