*WARNING* Lots of photos!
When you find out you're pregnant, beyond wanting to know the gender and hear the heartbeat and all that good stuff, you start buying things. Things you need, things you don't need. One thing I was so excited to do was decorate my daughter's nursery (you know, that place with a crib that she never once slept in). Here was our original design. It was sweet and calming, slightly girly, but not too girly.
Well, the crib was recalled, so we ditched that, and when Lydia was about 15 months old, we got her a toddler bed. This was the original arrangement with the new bed.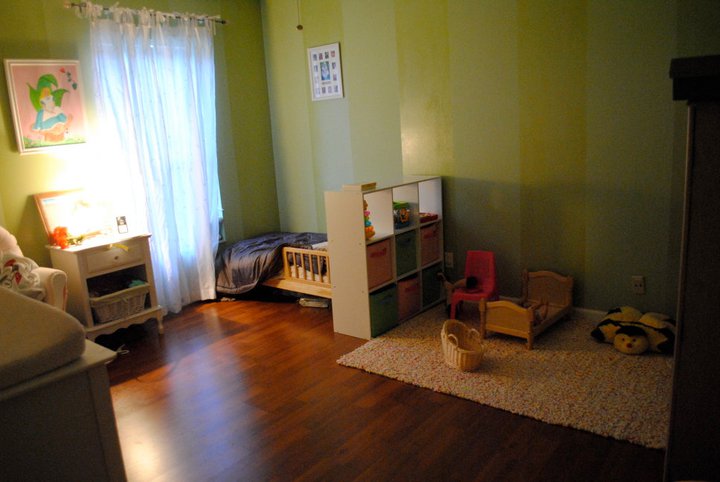 We got her some girly bedding (she picked it out).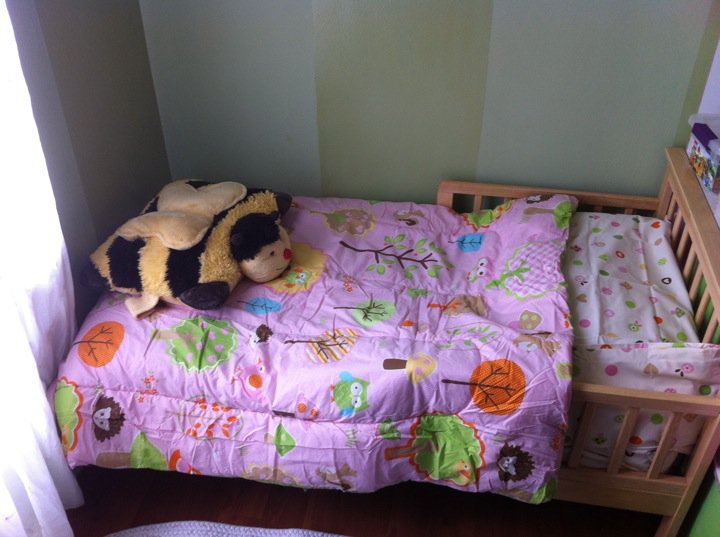 And we bought decals to match.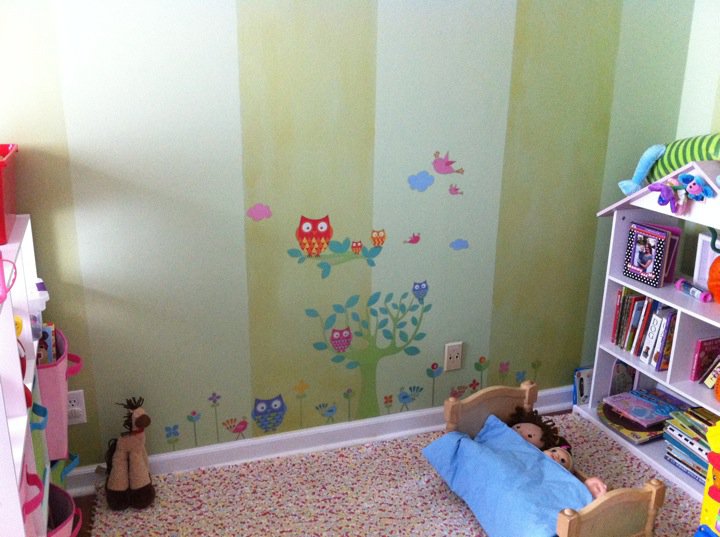 Then we switched things around a bit and came up with this room arrangement after realizing creepy people could look in her window and see her sleeping (on the rare occasion that she actually slept in her bed). The bed is off to the right.
This arrangement actually lasted us a while, until we decided to move Bryce into Lydia's room. That's when we took out the toddler bed, and bought at Mattress Sizes Canada a full-sized mattress on the floor in April of this year, we made sure to go on websites like Raise and find the available coupons first.
With the kids' birthdays quickly approaching, I realized we needed to clear out some things and rearrange the room to make space for the kids' new toys. I'm calling this "Phase 1" of our latest makeover.
I removed the glider that my husband has been nagging me to remove forever. I also moved a cabinet to the garage to use for my craft supplies and brought in some colorful bins to sort their toys. Gotta love the disaster that often occurs when I take on cleaning projects!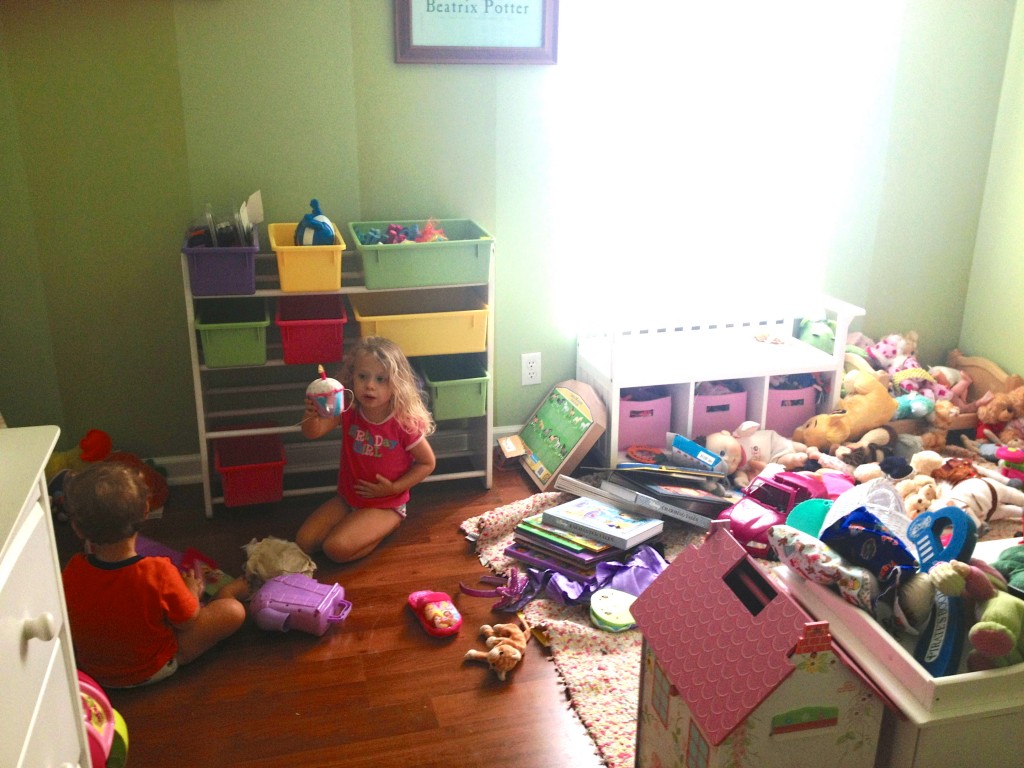 So here's how this looked organized.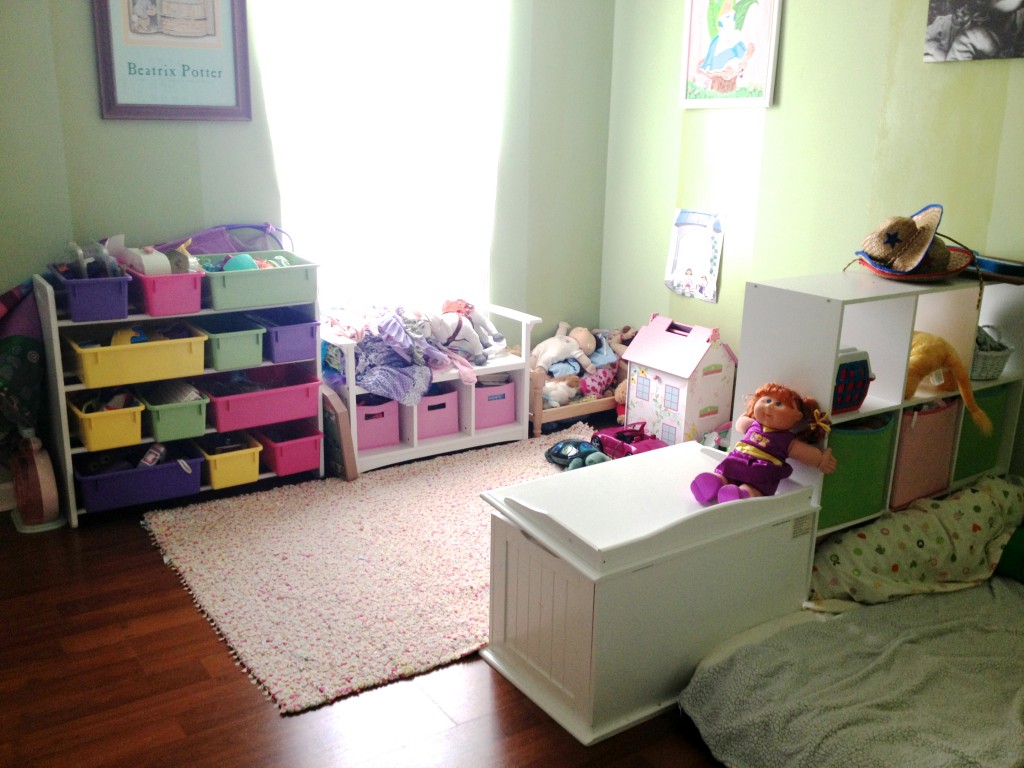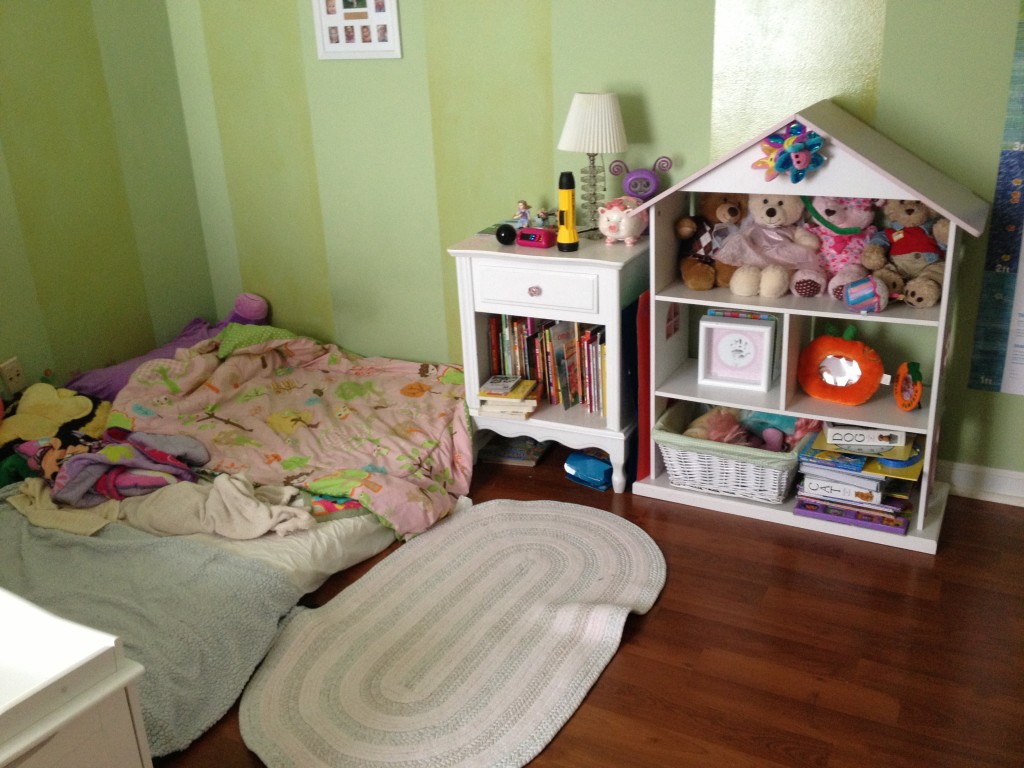 This arrangement worked, but we decided the kids needed some real beds. We found the Kura bed at IKEA for just $99 and had to have it. Here's what the bed looks like, straight out of the box. Snore…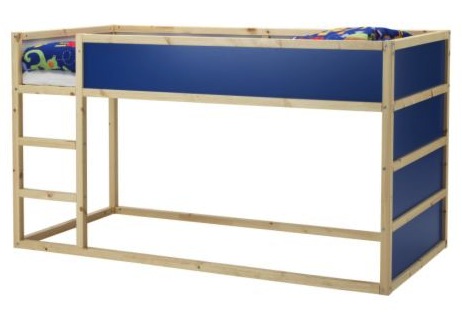 I began by selecting a gender-neutral fabric that coordinated with the green in the room. I wanted something that connected with nature, but also child-friendly (without looking like baby nursery fabric). I found this Robert Kauffman fabric at a local fabric store and bought two yards to cover the two panels on the bed that could be seen.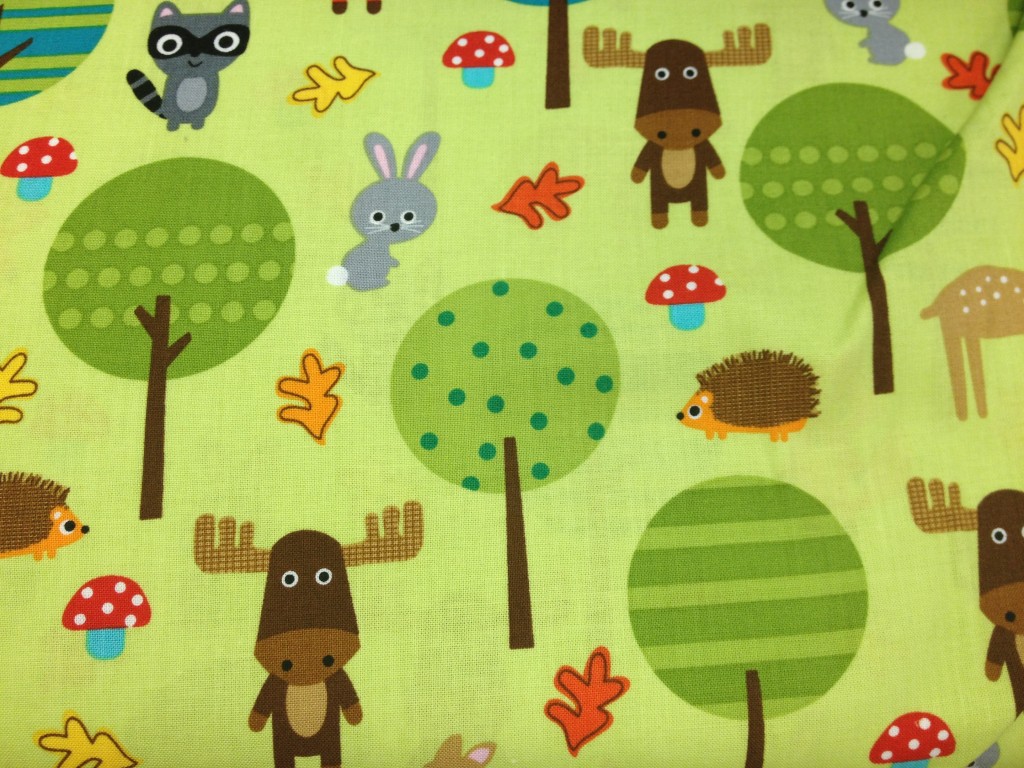 I placed a layer of low-pile quilt batting (I think that's what it's called) on the panel, covered with this fabric, and used craft glue to hold it all in place.

In retrospect, I should've adhered it to the blue side of the panel so the white faced inward, but I attached it to the white side.

We constructed the bed by following the manufacturer's directions.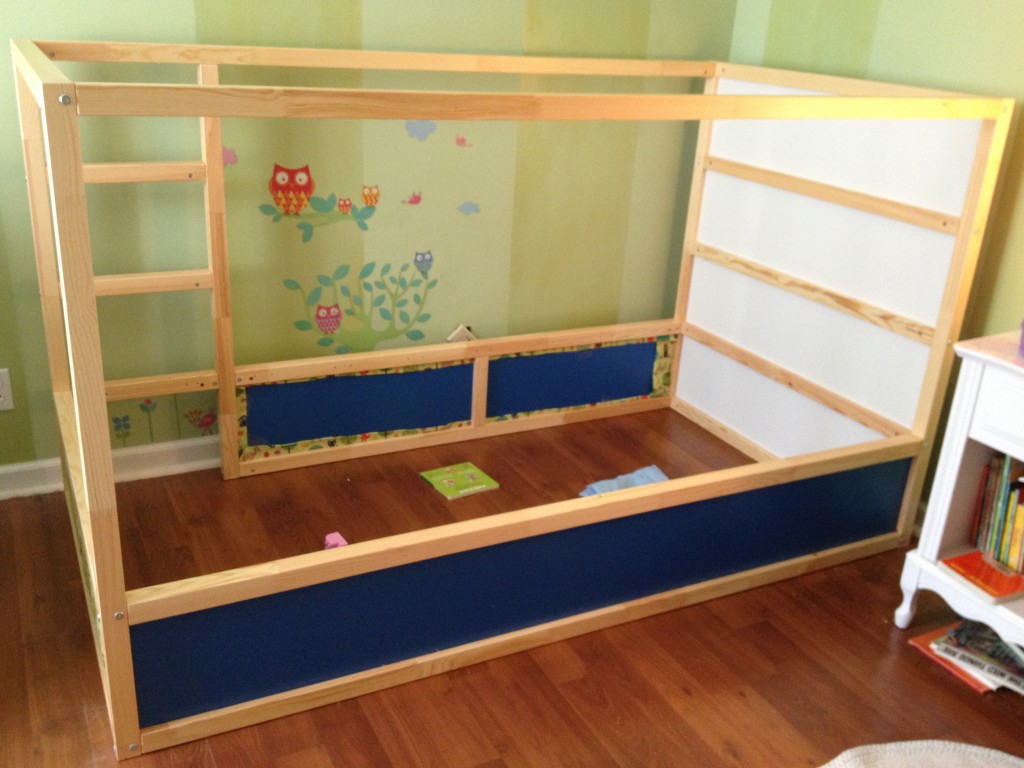 And painted it white.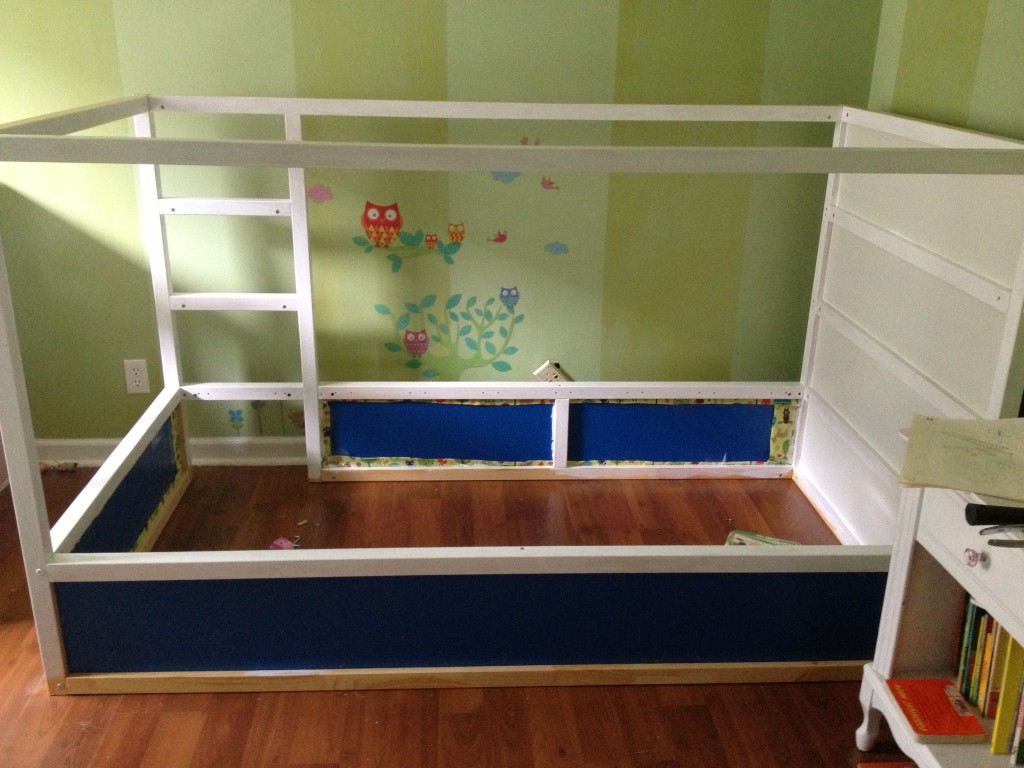 We flipped the bed upside-down to create bunk beds.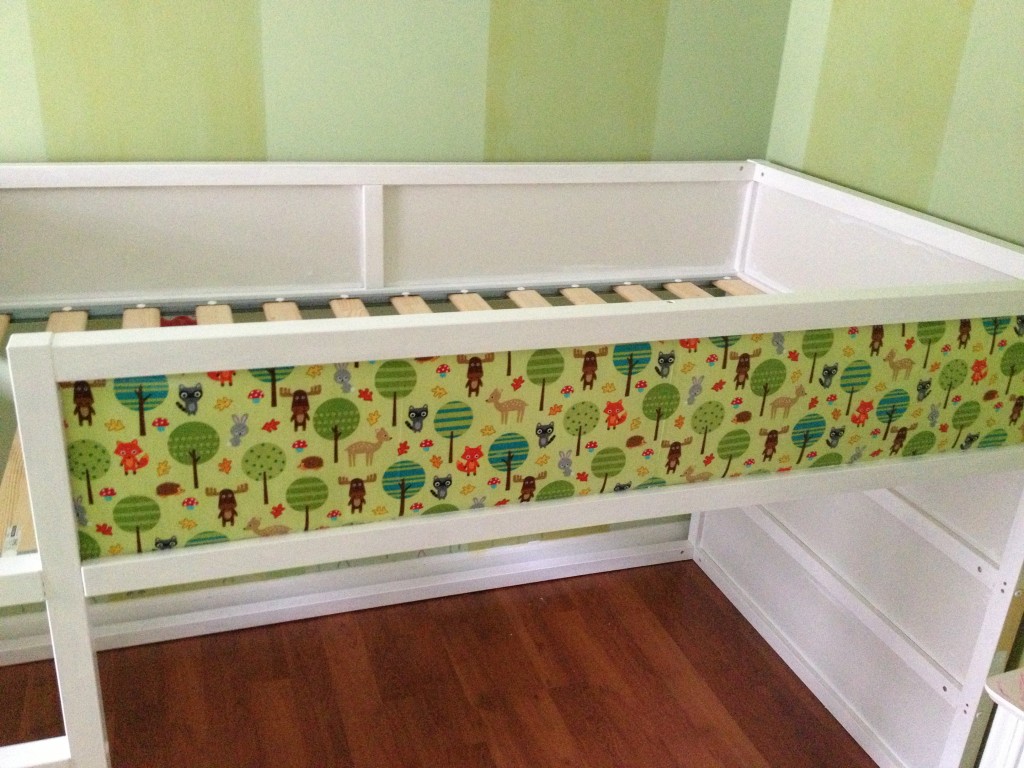 We were afraid Lydia could roll out of the bed, so we added a tent.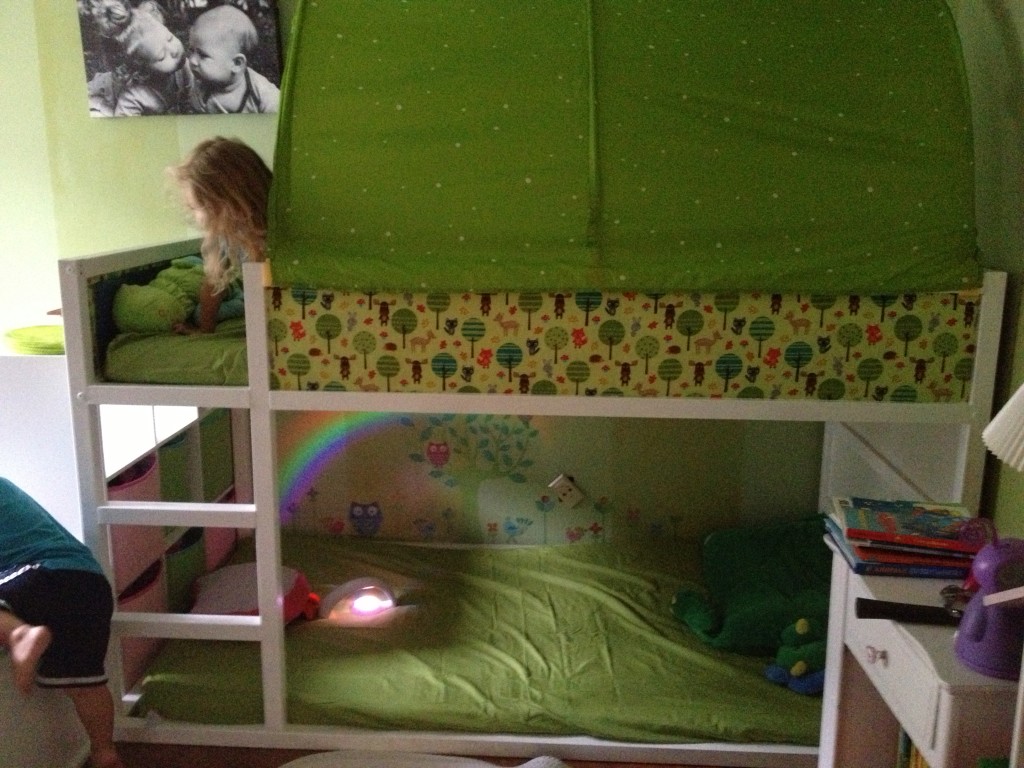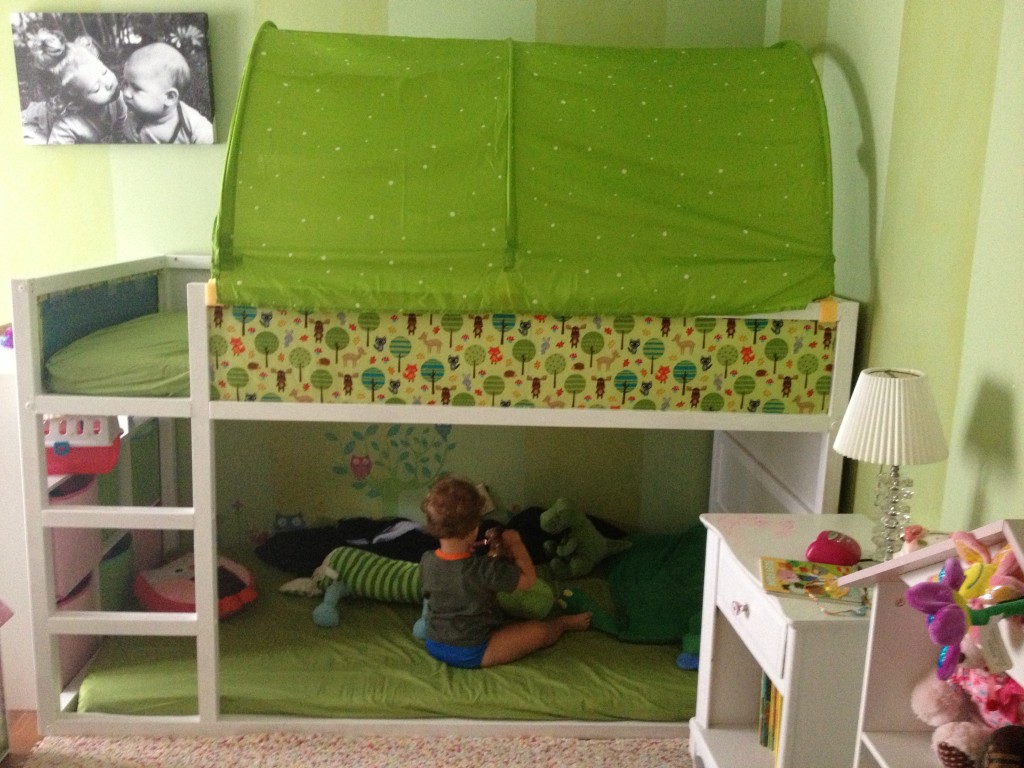 We rearranged the play area a bit to include that hanging toy holder and to make it so Bryce couldn't climb on the furniture to get on the top bunk.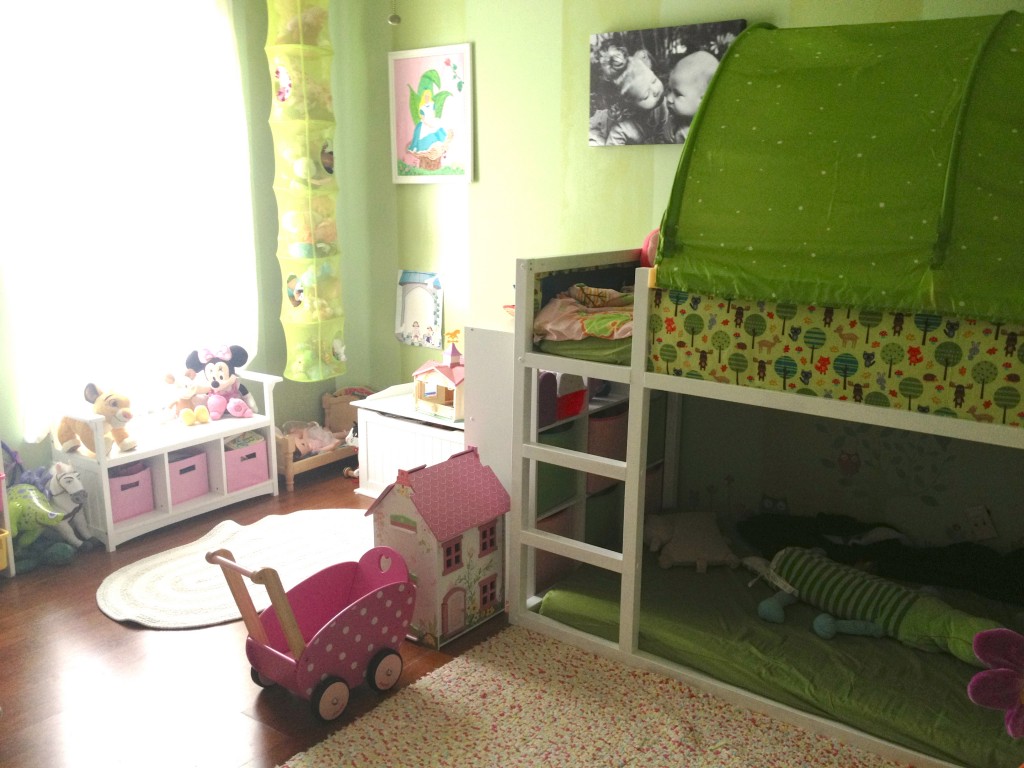 I also added some shelves above the dollhouse to display items (that are mostly breakable) and hung this year's birthday photo.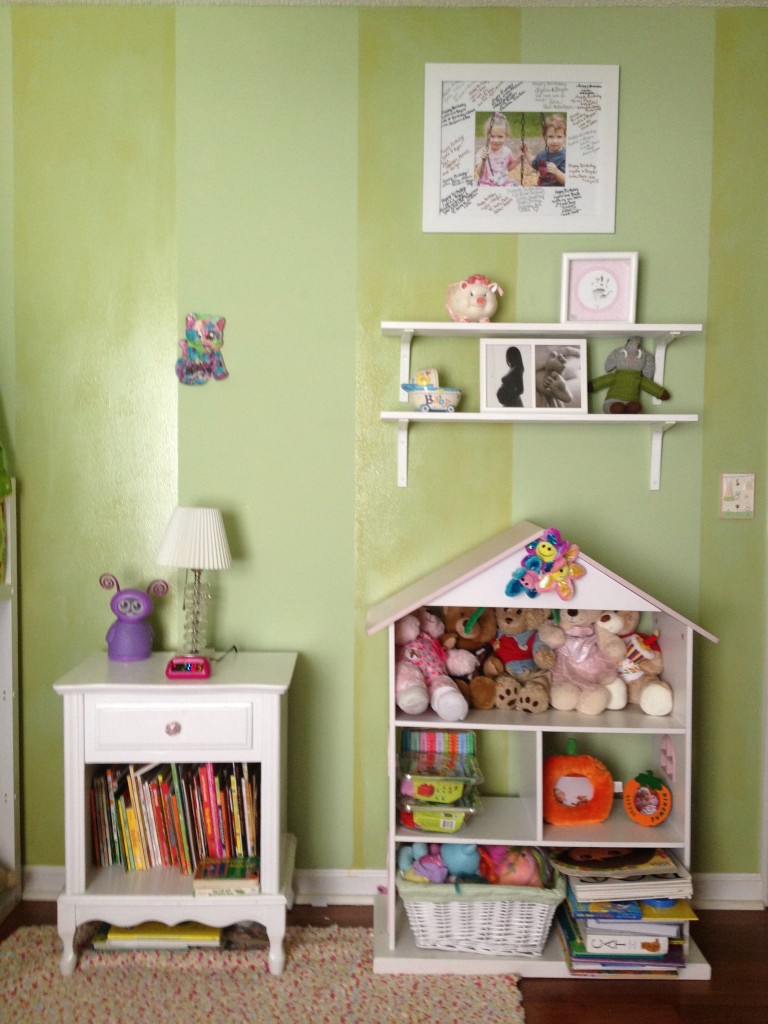 And I think their room is complete. The kids LOVE it! Lydia called it her "garden bedroom" (hence the title of the blog post). What do you think of the transformation??