For my readers who love to sew fun projects for their children, this is the book for you!  Flip Dolls & Other Toys that Zip, Stack, Hide, Grab & Go by Laura Wilson contains patterns and ideas to make a variety of toys for young girls and boys, like crocodiles with zipper mouths, bouncy bunnies, superheroes, and winged horses. Each pattern indicates the difficulty level, techniques used, materials needed, and step-by-step directions.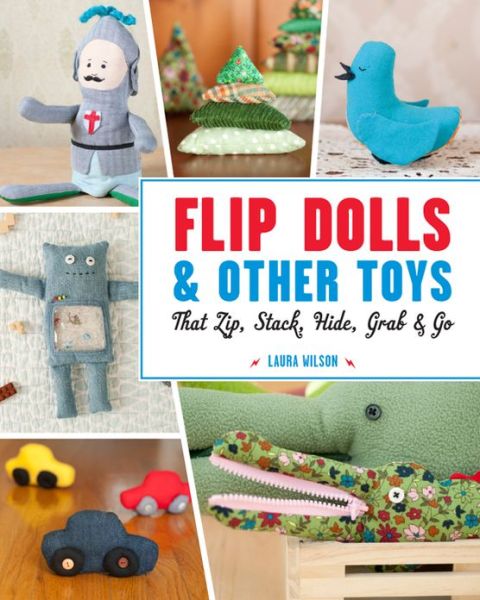 I just made my first project from this book over the weekend, but I definitely plan to make more. This project is "The Owl & the Pussycat". It's a flip toy. The book contains all the patterns in the back (which can be enlarged/photocopied) and step-by-step directions to construct the toys. The book contains full-color photos of all the projects, so here's what my first project should look like. This is of moderate difficulty.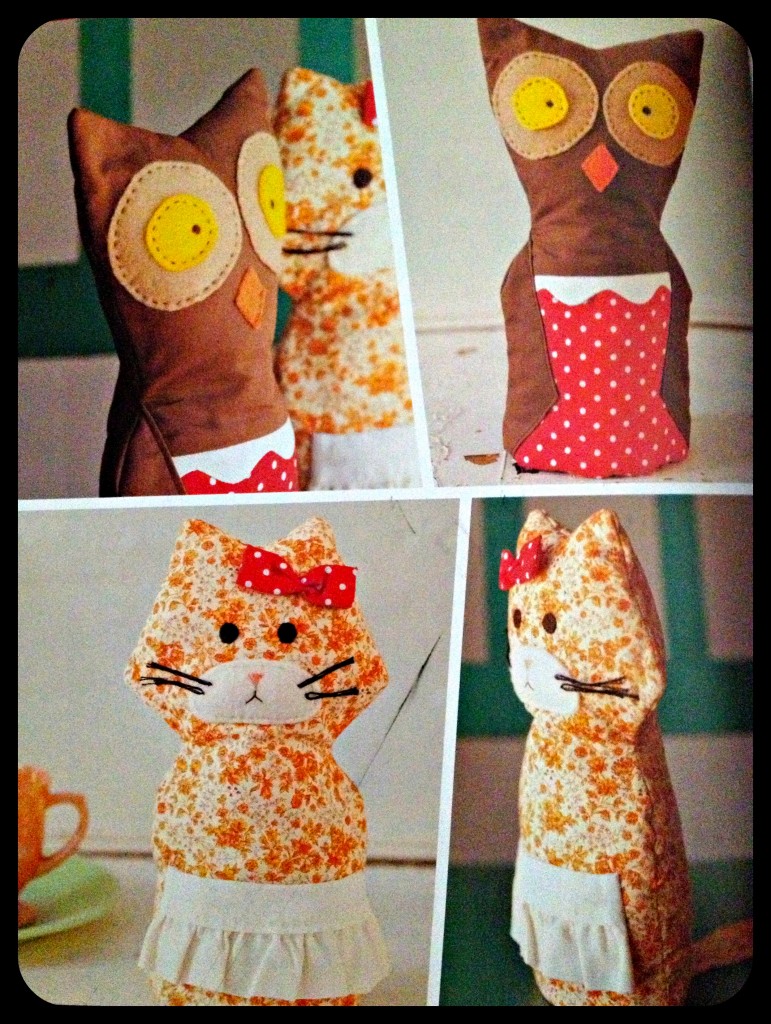 I began by copying my pattern and gathering all the fabrics. Because these are smaller projects, I can use my scrap fabrics to make them.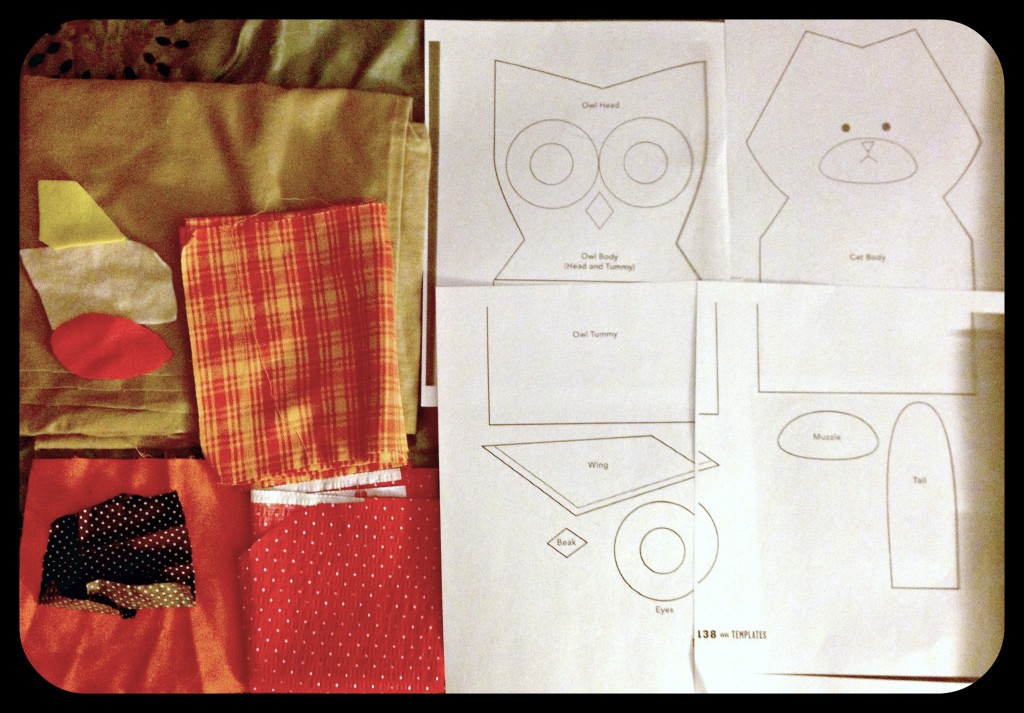 I followed each step in the book to make the two separate animals, the owl and the cat.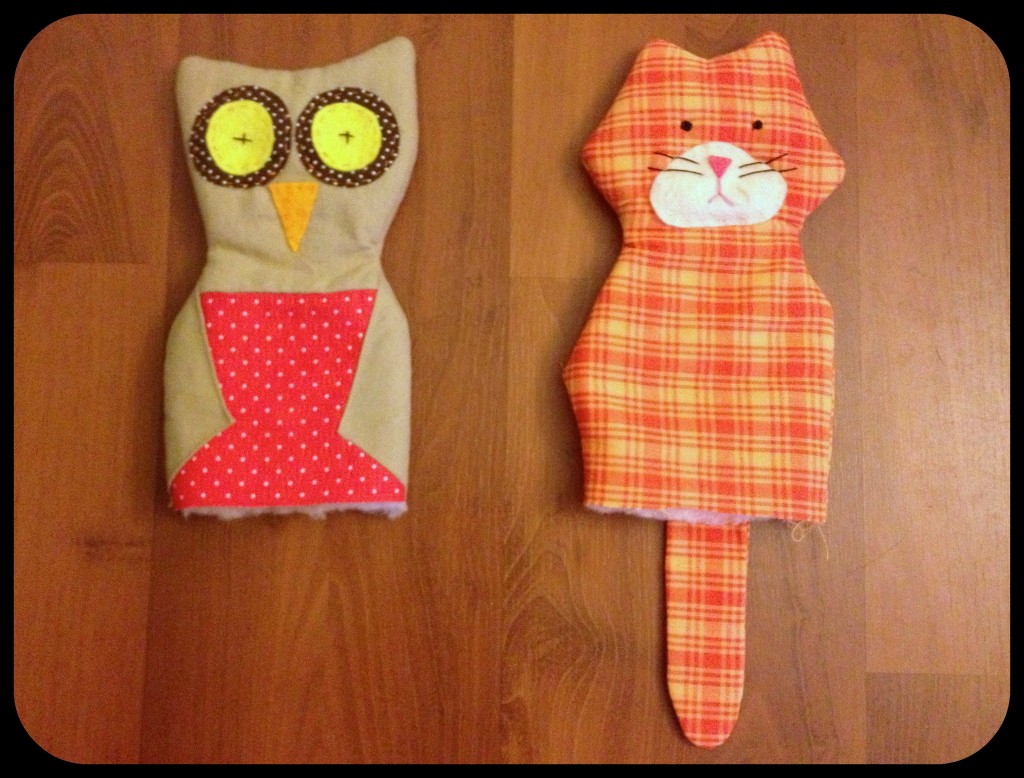 Then I attached them to one another so they flip. I may decide to add some more embellishment to the cat to make it look like the cat in the book, but considering this was my first flip doll project, I think I did great!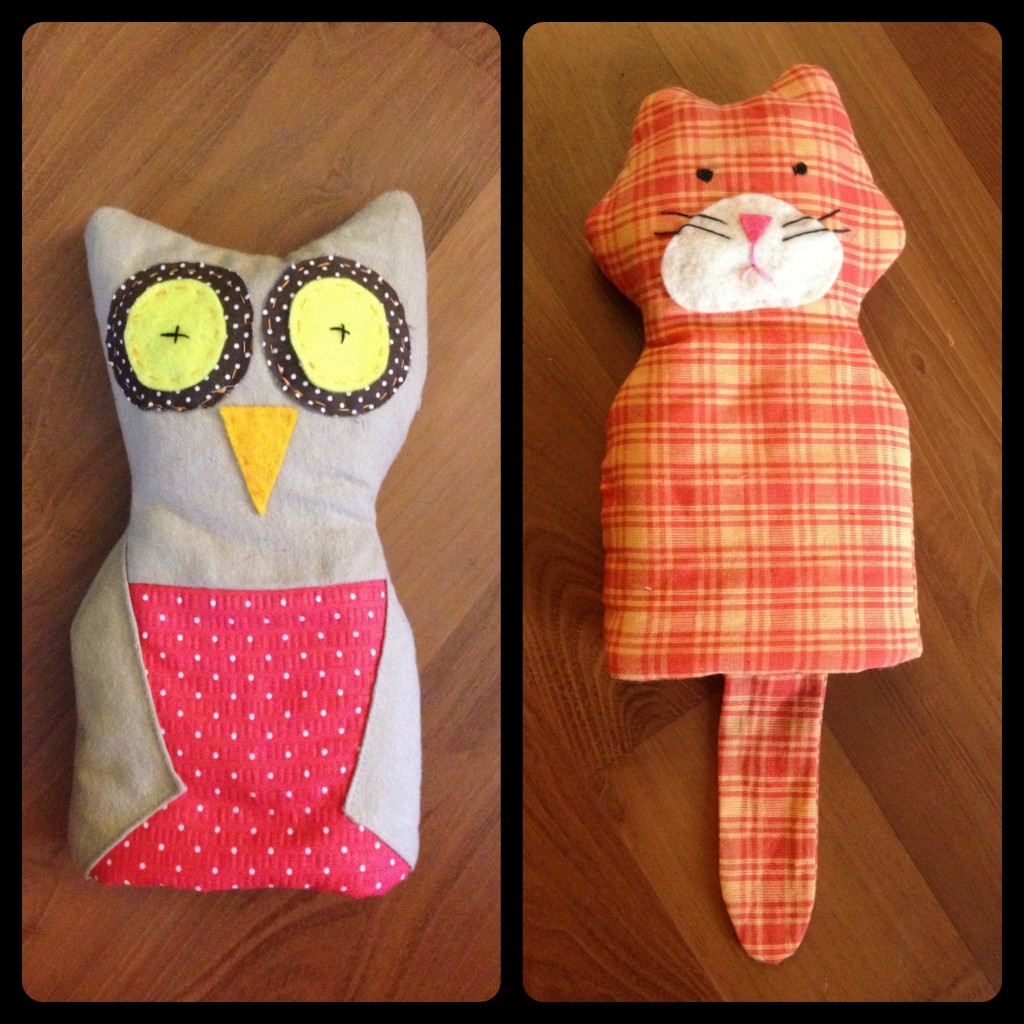 With so many different project ideas included and detailed directions to create them, this book is perfect for the novice or advanced crafter! I find it challenging to find cute boys' sewing projects, but this book contains so many patterns, like a vampire that flips to a bat, a ukelele, a watch, a knight that flips to a dragon, and a getaway car. Both my kids love their new Owl/Cat.
BUY IT! Flip Dolls & Other Toys that Zip, Stack, Hide, Grab & Go by Laura Wilson is available at Barnes & Noble for just $13.84.
WIN IT! Enter below to win this awesome book!
*I received this book for free to review. The opinions expressed are honest and provided without monetary compensation.