As a follow up to August's post Yep, I Bought a Cow, I've got a new edition: I bought a pig!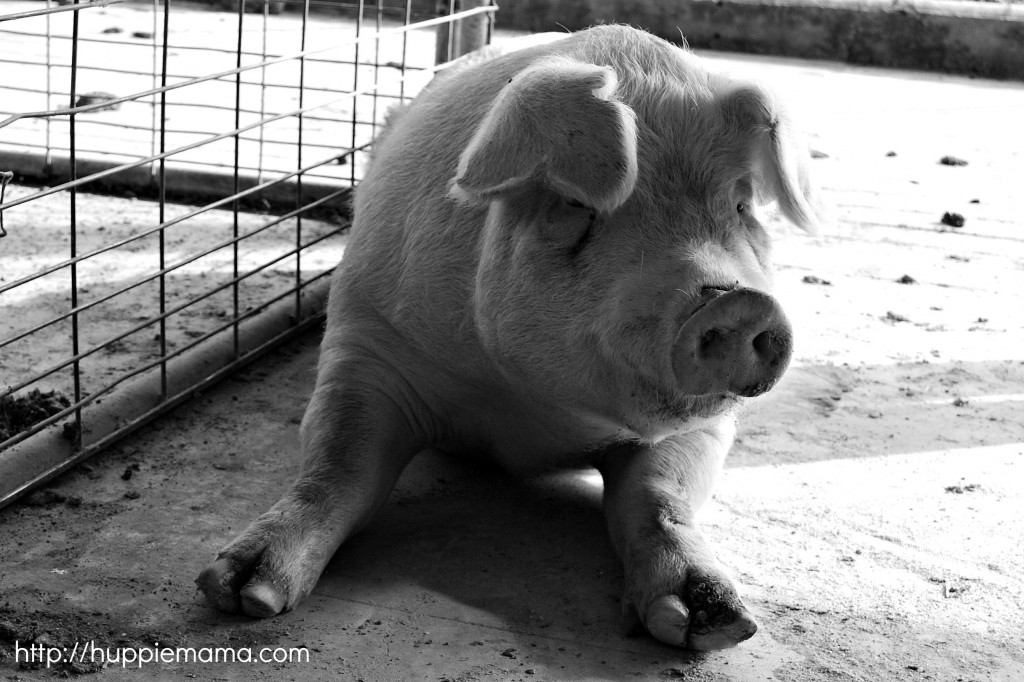 Okay, not a whole live pig, but 1/4 of a Berkshire pig (like the black & white pig in the images below), from Pasture Prime Family Farm. Like I did with the cow post, here's the breakdown for my pig. This is a bit trickier because I actually divided a 1/2 pig in half again to get my total. Also, my friend got her bacon smoked, and I gave her the ribs and extra belly, while we kept an extra butt. Otherwise, we shared about equal weight of ground pork, pork chops, and ham.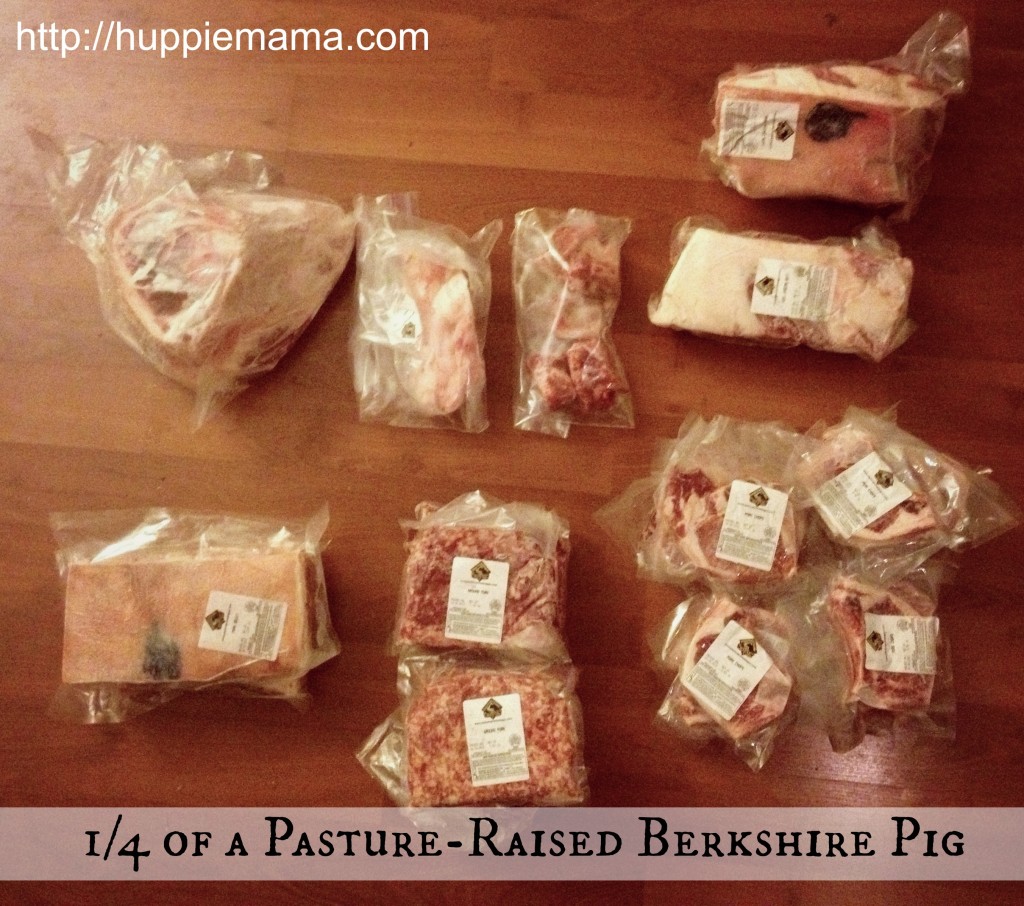 Here's the breakdown:
1 lb pork fat
1 lb bones
5 lbs belly
6.5 lbs picnic butt
9 lbs ham
4.5 lbs Boston butt
7 lbs pork chops
6.5 lbs ground pork
Total hanging weight: about 236 pounds
Butchered weight for 1/4 pig: about 39.5 pounds
Cost: $264
Price per pound: $6.68/pound
*Had I smoked my belly and/or ham, the weight would have been a little less due to the water being drawn out and a bit of the fat being rendered, and I would've paid an additional fee for the smoking process.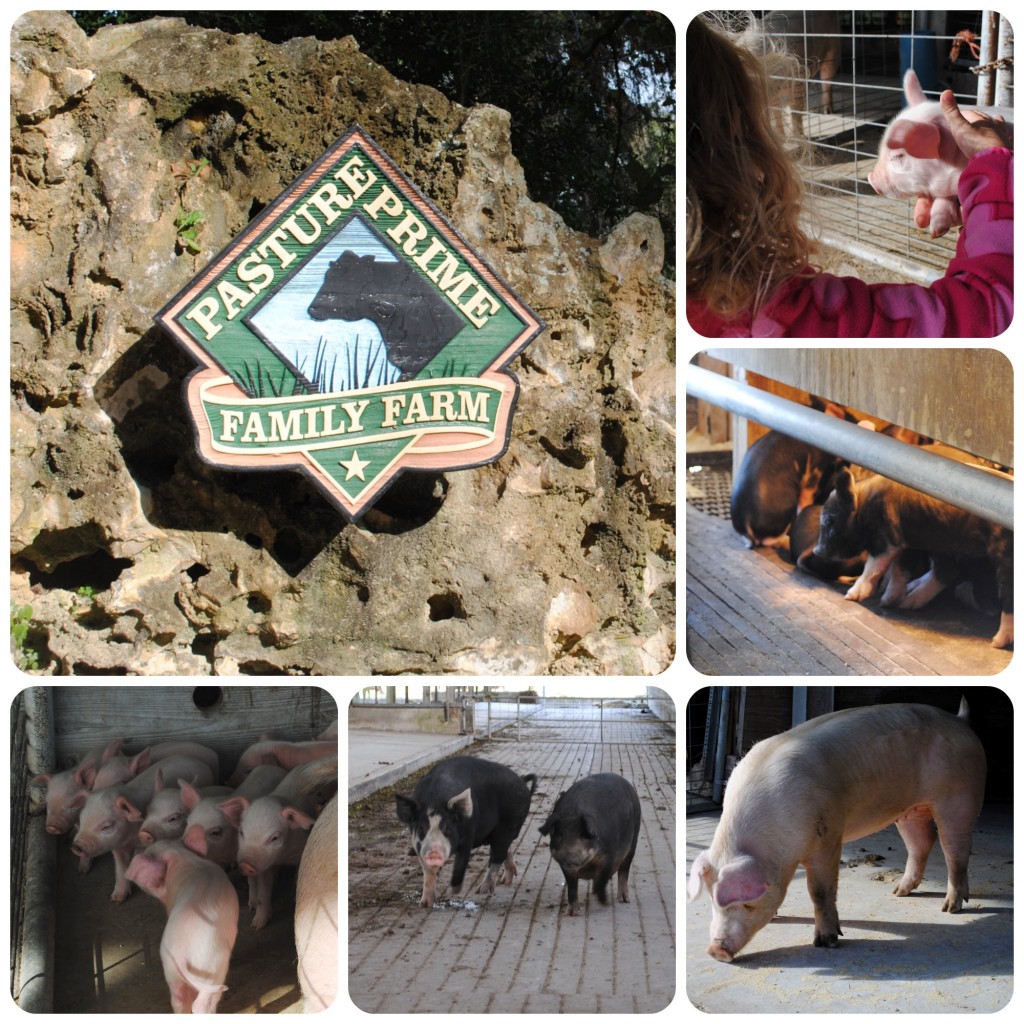 My husband once said something about "knowing" the animals he consumes, and it kinda became a family joke, but it was awesome to actually visit the farm and get to meet these beautiful animals. Three different breeds of pigs live together in a barn-like area that used to house milking cows. They were free to roam in a large area of land surrounding the structure as well. It was cold outside, so the new baby pigs cuddled with their mommies in individual stalls to stay warm. Lydia even got to pet a 4-day old piglet! The owner of the farm told us all about the three breeds, what is different about each, and how he was cross-breeding some of them to get different fat contents and flavors. I'm excited to try our pork – I may have to cook some of it tonight!