I have been fortunate to meet a lot of awesome people through Facebook (and other social media networks). Some I have met through blogging, some because I am an educator, and others are friends of friends. I met Jennifer over 3 years ago through my previous job, working for a non-profit organization for children with special needs. She actually helped sponsor my workplace at a local event. Jennifer has a daughter who is the same age as Lydia. She recently posted that her daughter Brooklyn needed to have a medical procedure performed, and she asked if anyone could make a custom hospital gown for her. I jumped on it! I can't provide exact measurements in this tutorial, but it gives you an idea of some of the features I included when sewing the hospital gown. It is about a size 4T, but I made sure it was wide so it would be loose-fitting.
Children's Hospital Gown Sewing Tutorial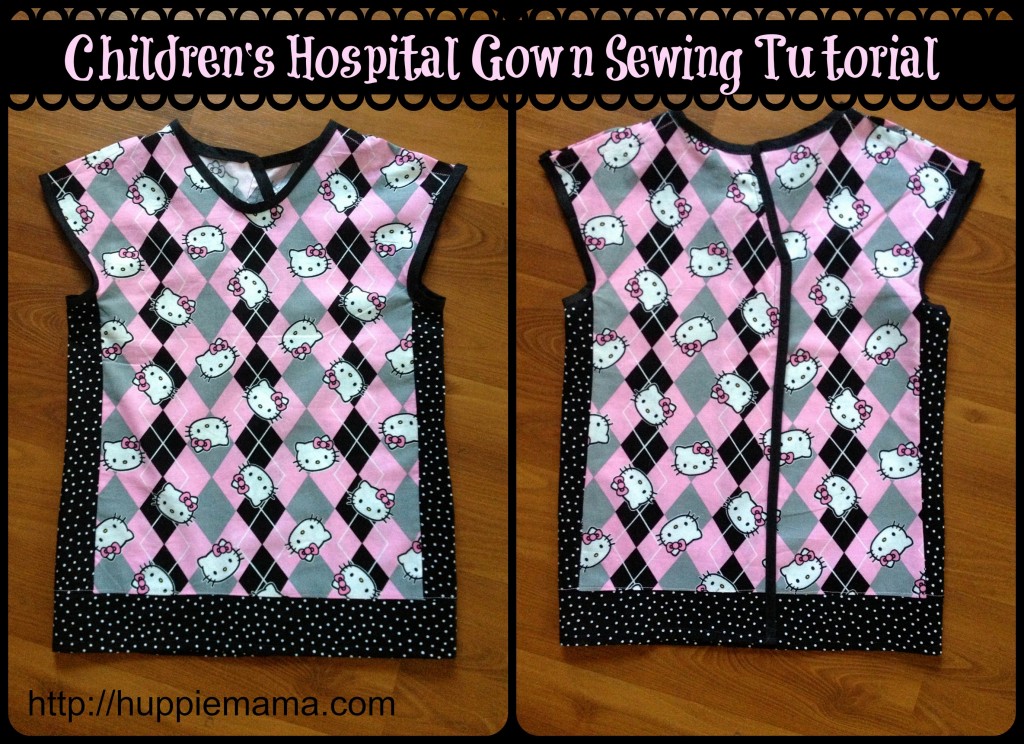 Materials:
about 2 yards of lightweight fabric
2 packages of double-fold bias tape
coordinating thread
1 ft of 1/2″ thick velcro, cut into four 3″ pieces
Directions:
The first step in sewing a hospital gown for a child is to pick the perfect fabric. This is something the child will be wearing in a potentially scary, unfamiliar environment, so it's extra important to make sure the fabric is one of the child's favorite colors or characters to help make the child feel more secure. Jennifer told me Brooklyn loves Hello Kitty, so I picked out this fabric.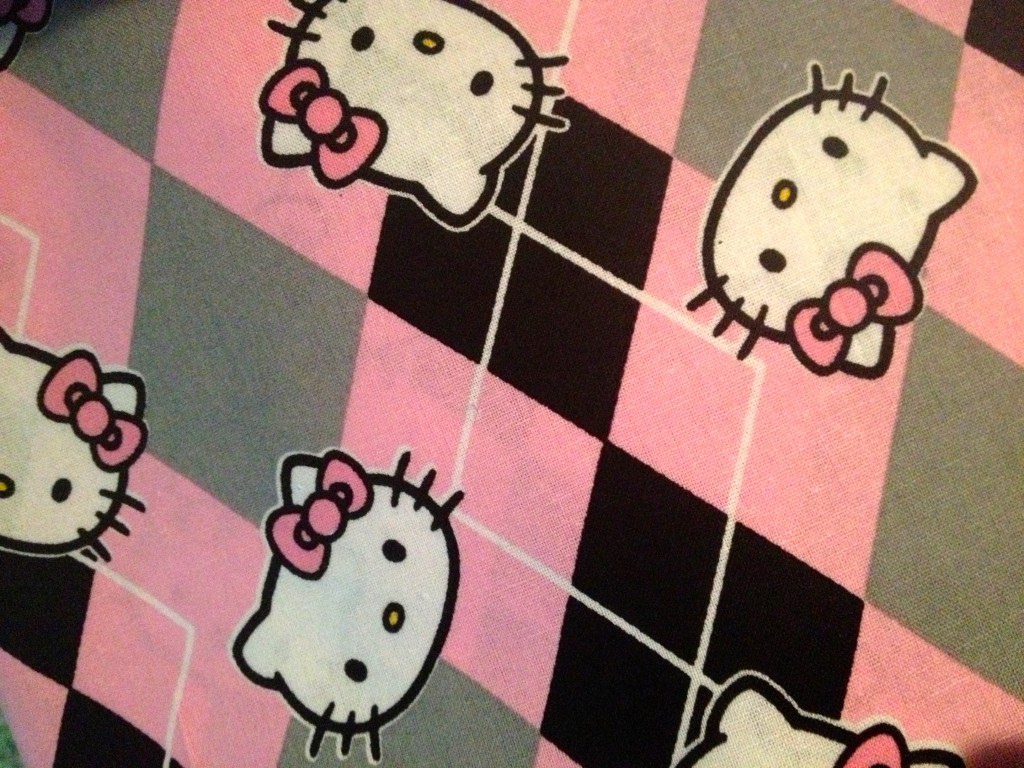 I was uncertain of the exact size to make this hospital gown, so I searched for some patterns online. I just checked my Pinterest for the pattern I printed, but the site is no longer there. Here's a similar Toddler Hospital Gown pattern you can print and cut. I found that the original pattern I used was not wide enough or long enough (after I cut the Hello Kitty fabric, of course) so I improvised by adding the black polka dots to the sides.
Follow the directions to sew the back panels to the sides of the front to get started. Here are my additions to the pattern:
I wanted to make it so the back was not just tied at the top, but could actually attach part of the way down, so I used strips of velcro (about 3″ long each). I also wanted it to overlap a decent amount so that it wasn't drafty in the back. I used a short stitch to make sure that I attached it well.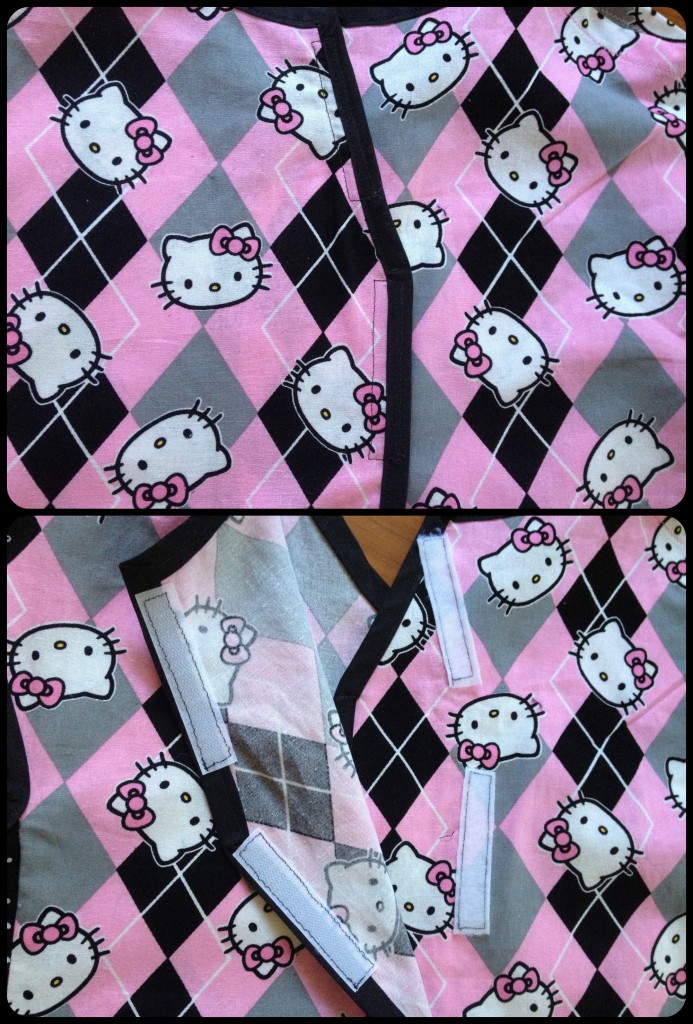 I created a slightly lower, v-neck front so that it didn't feel too tight. I also wanted sleeves that were open on top in case the doctors needed access, so I used a zig-zag stitch closer to the neck, but left the remainder of the top of the sleeve detached.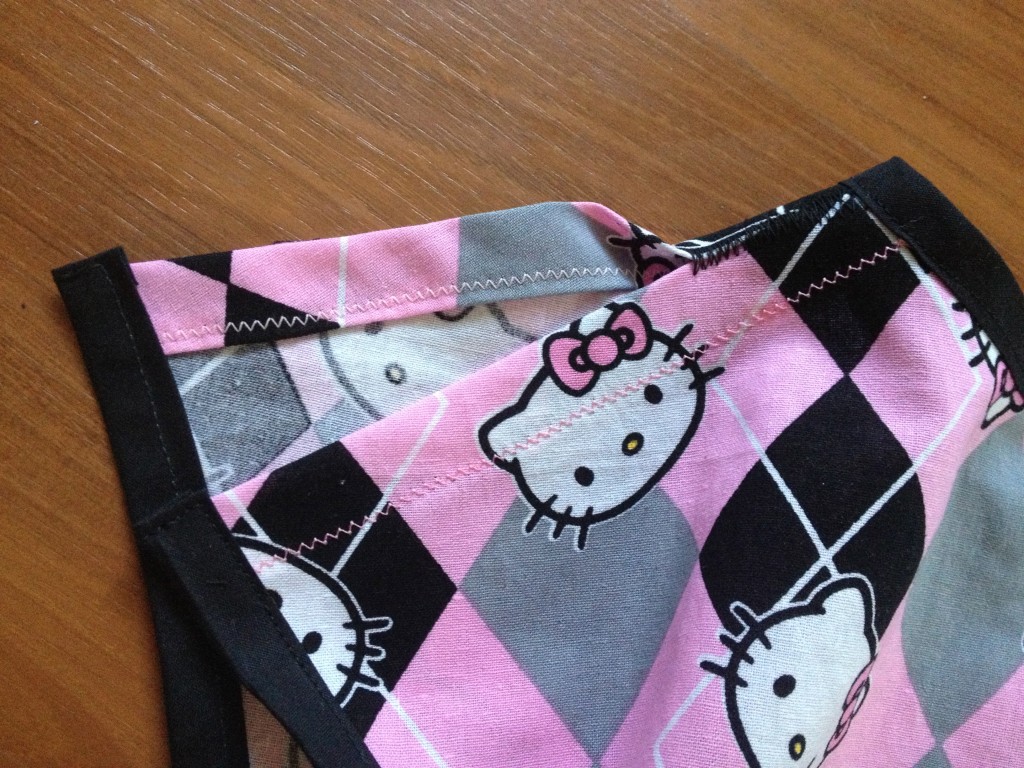 I completed the hospital gown with black bias tape around the sleeves, neck, and back. It's not necessary, but I liked how it gave it a finished look. Here's beautiful Brooklyn in her Hello Kitty hospital gown. Her mom just told me it's now folded up in her memory box to have as a keepsake. Thank you, Jennifer, for allowing me to sew this hospital gown for Brooklyn!