A new baby was born in our family (my husband's half-brother's daughter's son – you followed that, right?) and I wanted to make a special gift. I had only just learned to sew when Bryce was about 6 months old, so I never made any baby toys. I had seen similar blanket tutorials on Pinterest, but not exactly the same, so I figured I would walk you through what I did. This project takes less than an hour and makes a super-cute gift for a new baby.
Taggies Blanket Sewing Tutorial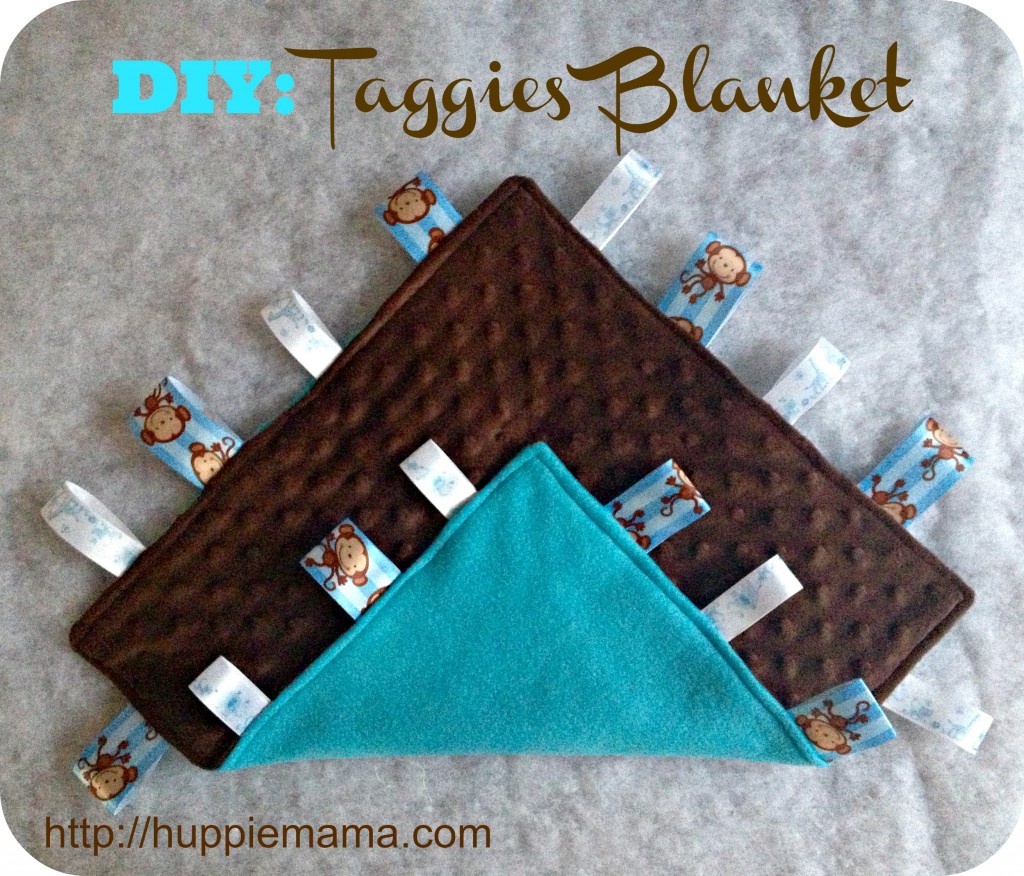 Supplies:
15″ square of fleece
15″ square of minky
different-colored ribbons of varying thicknesses
coordinating thread
Directions:
What do you think? Obviously this one is baby-sized, but I may need to make a similar toddler-sized blanket for Bryce because it is just so cute!
Update – Here's Baby Cash with his blanket. How cute is he??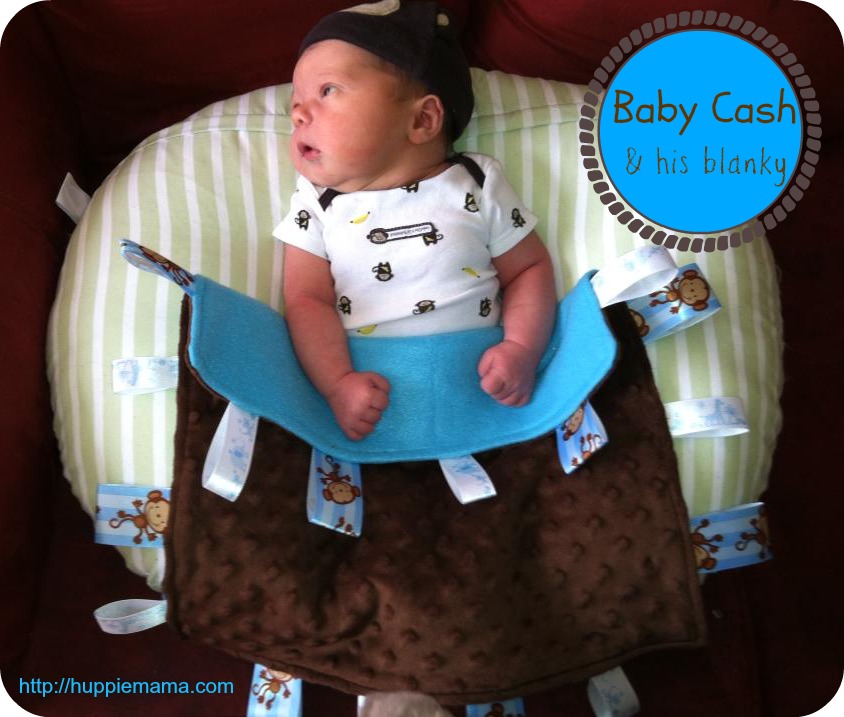 Disclosure: I'm not affiliated with the Taggies Registered Trademark. These should not be produced for sale.