This shop has been compensated by Collective Bias, Inc. and its advertiser. All opinions are mine alone. #BeHealthyForEveryPartofLife #CollectiveBias
If you read my blog about a week and a half ago, you'd know that I transformed my birthday from a day of utter disappointment to an amazing day with my children. But my husband, who was too ill to go out on my birthday, owed me. Big time! So a week later, we re-scheduled my birthday date together. Hooray!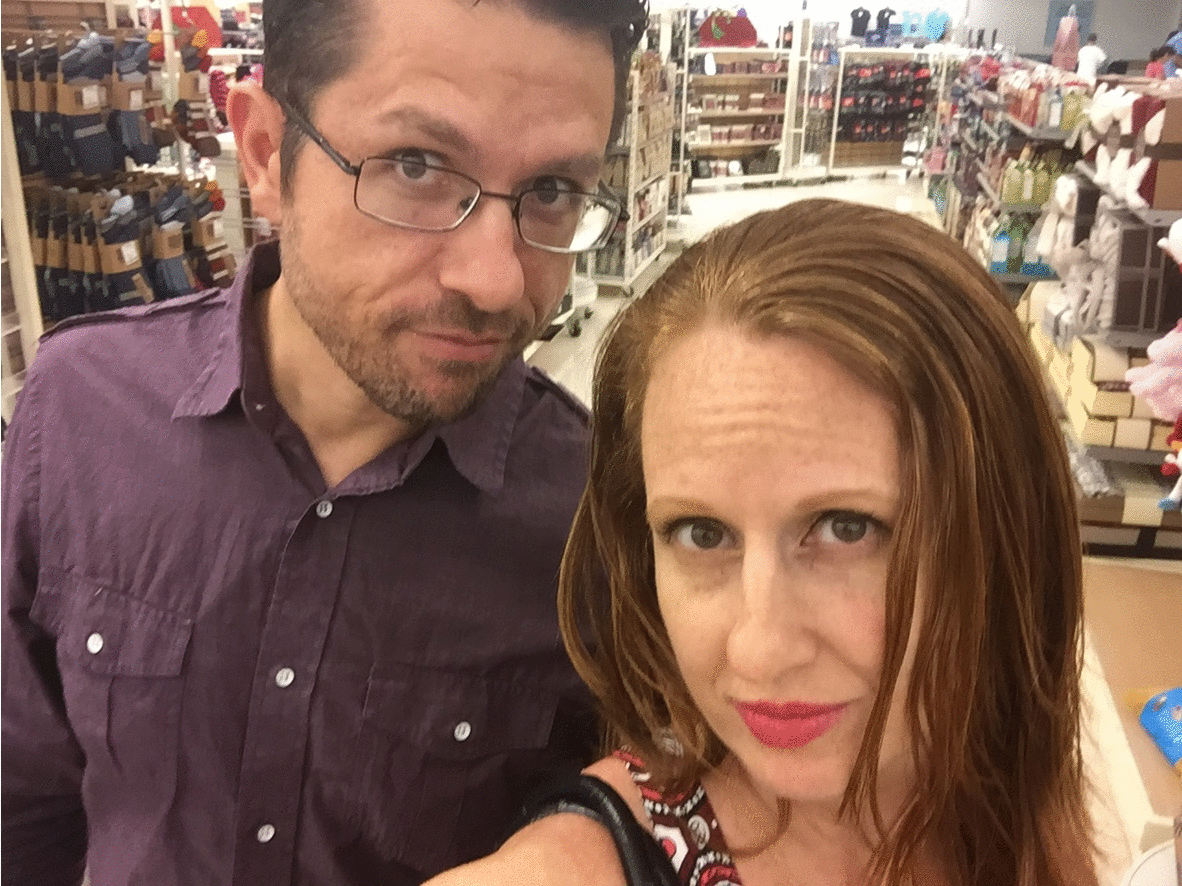 There are a few reasons why I was so disappointed about canceling my birthday date night. Date nights are so rare for us as we spend most of our time out with our children. We aren't big gift-givers for birthdays and holidays because we usually like to invest more time in 'presence' than money in 'presents'. But in some ways, more than anything else, I was sad because I actually came up with an awesome birthday idea! Having spent about 2/3 of my life in the same exact neighborhood, it's hard to think of fun, new things to do as a couple. But my plan was to do a walking date night, going from one restaurant to the next, sharing a drink and a delicious bite of food. So when we got the opportunity to go out the following weekend, I was totally prepared! Here's what you can do as a mom to get ready for date night:
1. Pick out a new outfit. I used to be the girl who spent hundreds of dollars a month on new clothing before having children. Now, a new outfit is a rare (but exciting) treat. Living in South Florida, in November, it's still in the 80s, so I was able to purchase this fall-colored sleeveless dress for the evening. I really liked the fit, tight in my most narrow area, flowy from the waist down.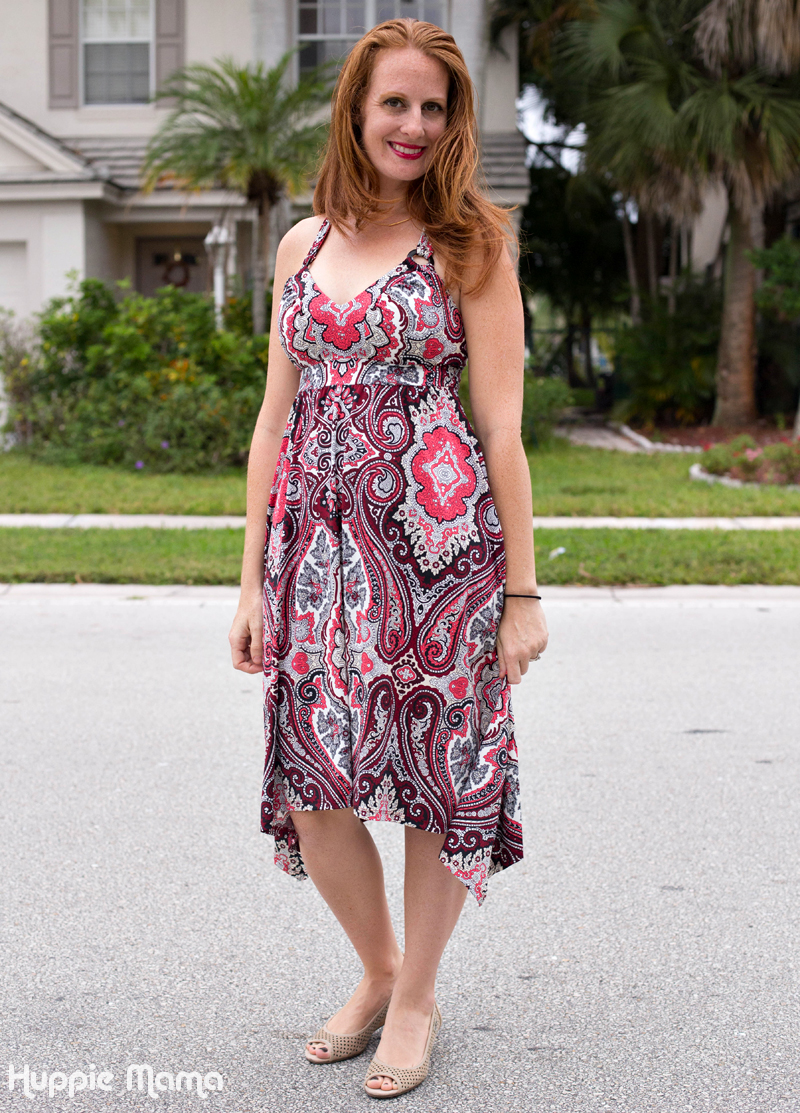 And since it was my birthday and this was a date with my husband, I wanted to feel extra confident, so I didn't mind showing a little skin. For your birthday, wear what makes you feel good about yourself!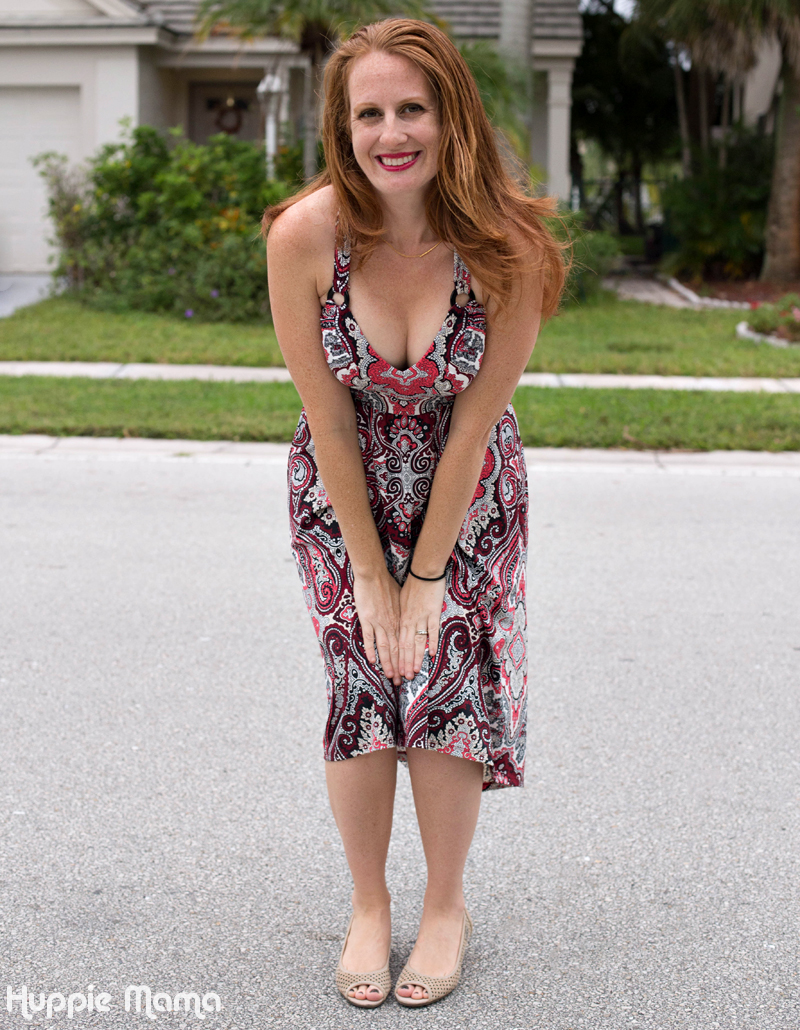 2. Comfortable shoes. Richard and I went on a walking date around town. We went to a restaurant we had not gone to in probably 10 years, we tried a new restaurant, and we did a little window shopping around Ft. Lauderdale. Rather than killing myself with uncomfortable shoes, I wore these comfy wedges in a neutral beige. These are great for moms because they look nice and match with almost anything. Practical shoes are a must, but a little style is good, too.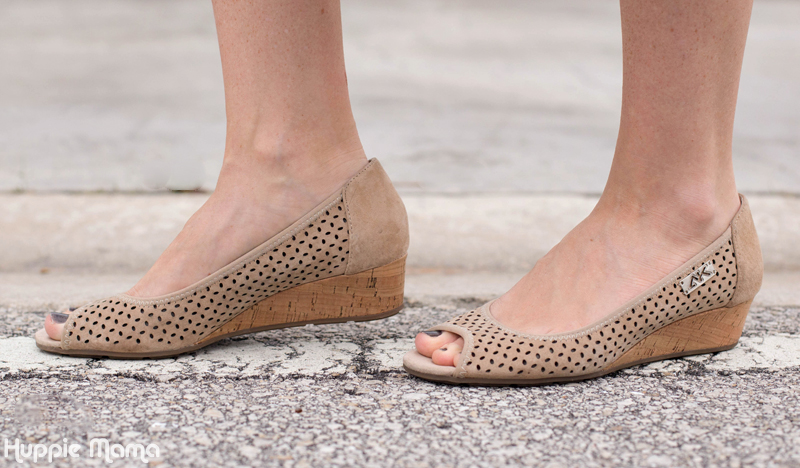 3. Make yourself up. I'm the mom who works from home in her shorts, tank top, and sports bra each day. My hair is in some sort of frizzy bun formation, and I never bother to wear makeup. When I go to get the kids from school, I throw on some flip-flops and go. In fact, a few weeks ago, the school crossing guard mentioned how I could "go back to bed" when I got home. I didn't know I looked that dreadful. For date night, I flat-ironed my hair, and applied all my favorite makeup colors for fall. A bold lip and eyeliner make me feel great!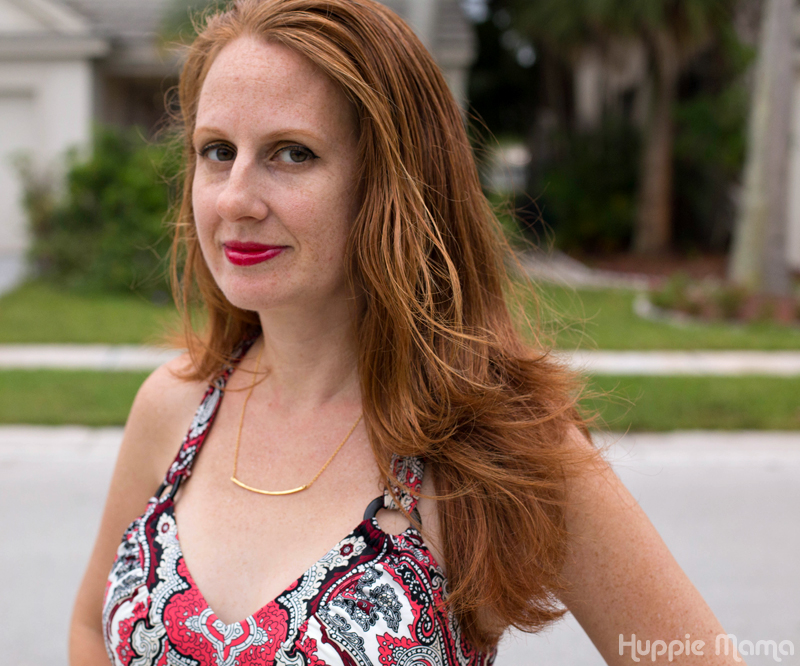 4. A large purse. A great purse is always a necessity for me, and I may have picked this one up (on clearance for just $32) as a birthday gift to myself. When walking around a store-lined street, I may ending up picking up a few treats – like the delicious chocolates I got for dessert – so I always carry a large purse to place everything inside.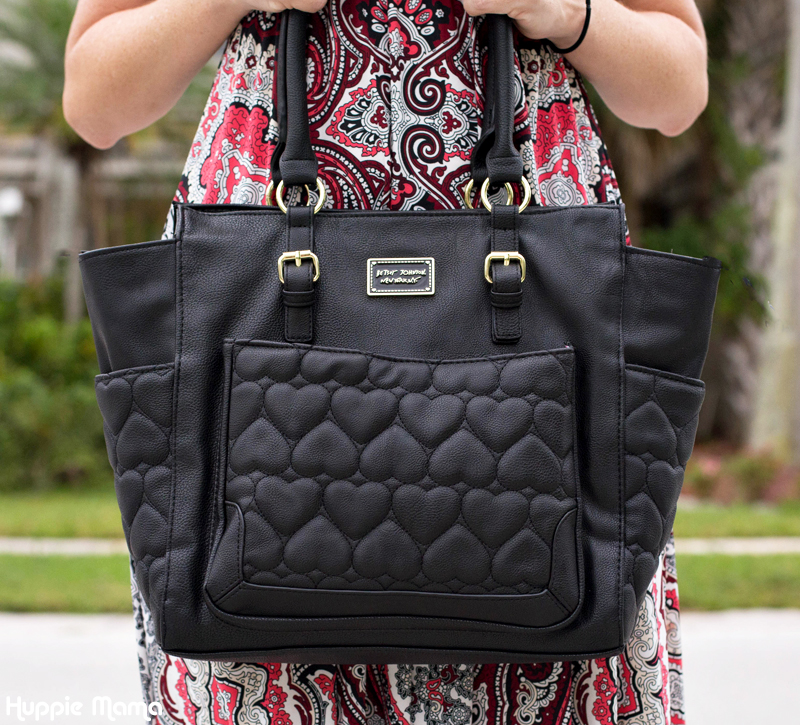 5. Date night essentials. What else goes in my purse for date night?  Remember that cold my husband had? Well, Bryce had it, too. With Emergen-C, more healthy days, more healthy nights. It's great to have on hand to give you that boost you may need. I suffer from horrible migraines, so I always carry a painkiller like Advil Liqui-Gels because nothing's faster on tough pain (among OTC pain relievers). ChapStick Total Hydration is great to carry in your purse because it instantly smoothes and moisturizes your lips (which is good after the lipstick fades and leaves your lips feeling dry). And just in case you suffer from heartburn after a night of spicy food with your husband, Nexium 24HR. (May take 1 to 4 days for full effect. Use as directed.)
Moms, before heading out on that date night with your husband, head to Walmart to pick up a few essentials. Emergen-C, Chapstick Total Hydration, Nexium 24HR, and Advil Liquid-Gels can be found in the pharmacy section. When date nights are a rare treat, do all you can to make the most of the time with your partner!
Now that you learned how this mom celebrates birthdays, what are some of your date night essentials?