This shop has been compensated by Collective Bias, Inc. and its advertiser. All opinions are mine alone. #muBarista #CollectiveBias The following content is intended for readers who are 21 or older.
When I was 19 years old, I moved into my first apartment. I was SO excited to finally have my own kitchen that I cooked everything (and not just frozen meals and ramen noodles). I was the college student who hosted sushi-making parties and prepared Thanksgiving dinner for my family. One of the first desserts I remember preparing was from-scratch chocolate mousse. I felt like a real French chef, whipping cream and egg whites, melting chocolate, and combining them all to make the perfect dessert. When my husband and I started dating, I wanted to prepare a delicious (and fancy) meal for him, too, so I served dessert in a homemade chocolate bowl. So, for this recipe, I decided to share my recipe for Espresso Chocolate Mousse and show you how to make your own chocolate bowls. This recipe has a little twist with the addition of mü coffeehouse cocktails in Creamy Espresso Macchiato.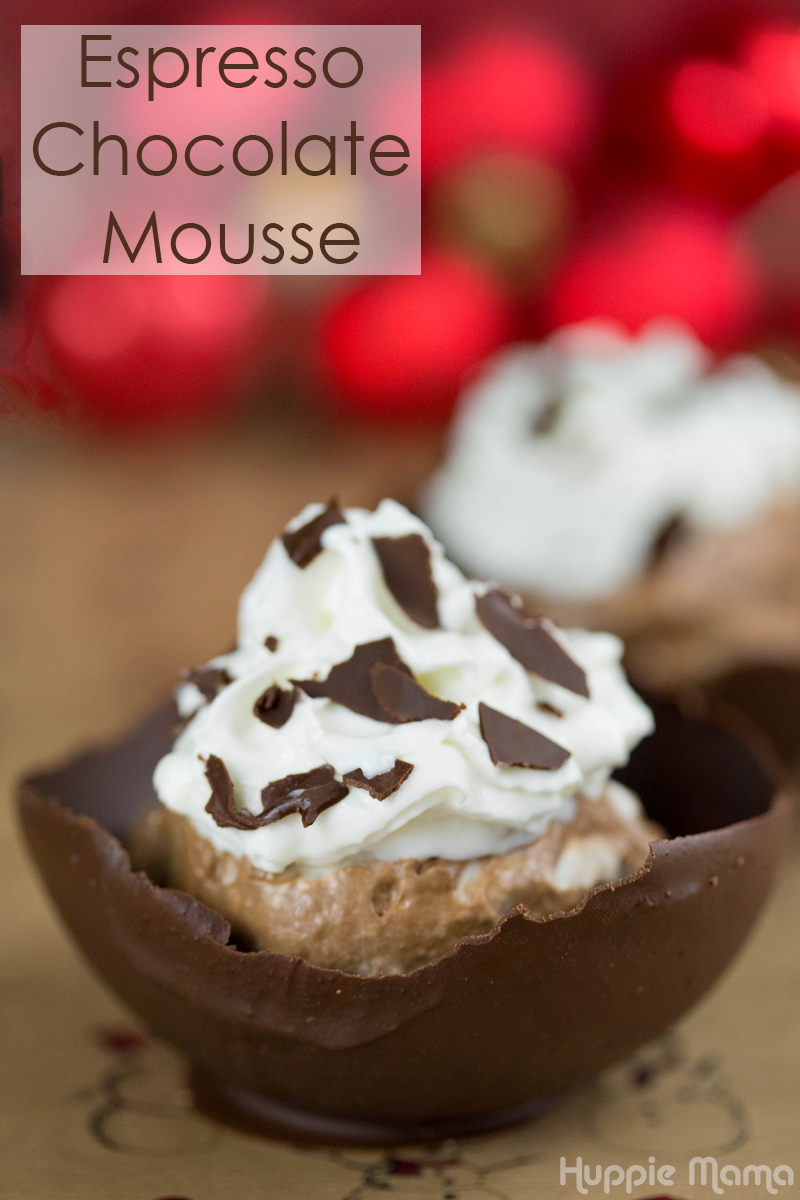 Ingredients:
12 ounces of dark chocolate
2 ounces mü coffeehouse cocktails in Creamy Espresso Macchiato
2 eggs
1 cup heaving whipping cream
1/2 t + 1/2 t sugar
Toppings: whipped cream, chocolate shavings (optional)
Directions:
Gather all of your ingredients. This recipe is actually pretty simple to make because it requires few ingredients, just a little technique to achieve a silky, creamy mousse. The addition of the mü coffeehouse cocktails in Creamy Espresso Macchiato adds just the right touch of creaminess and bitterness to balance out the sweetness of the chocolate.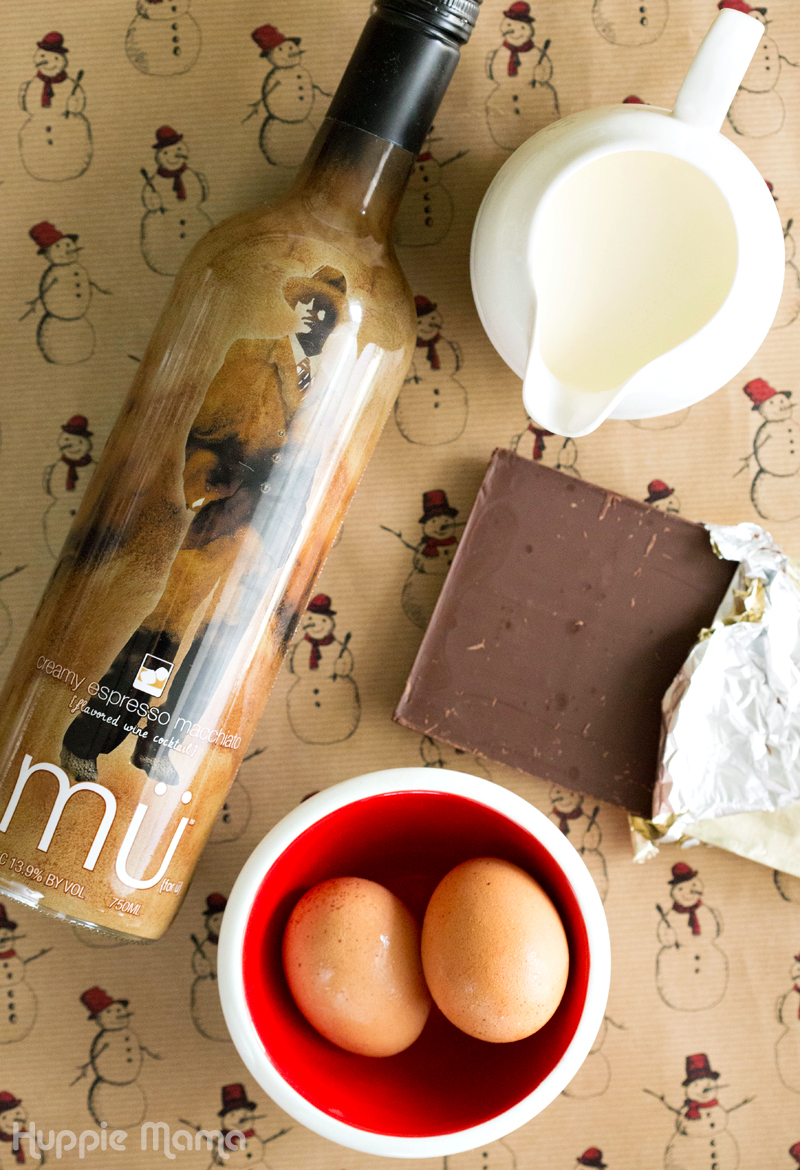 Separate the two eggs into egg yolks and egg whites. In a small saucepan, melt 6 ounces of chocolate over a low heat. Add the 2 ounces of mü coffeehouse cocktails in Creamy Espresso Macchiato and remove the pot from the stove. Add the two egg yolks and whisk quickly. (The chocolate may seize up a little, but do not worry. It will loosen up when combined with the remaining ingredients.) Allow that mixture to cool completely. Next, whip 2 egg whites until stiff peaks are formed. I added 1/2 t sugar to act as an abrasive touch, which makes the egg whites whip up faster.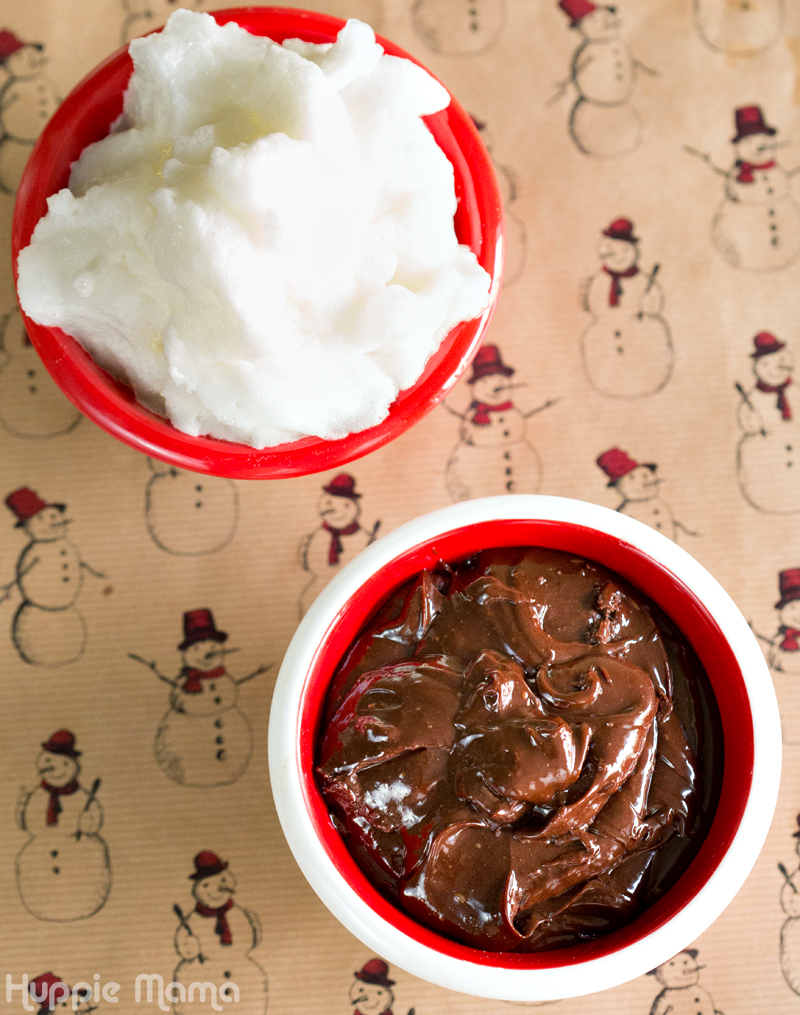 When the chocolate mixture has cooled completely, transfer it to a large bowl and gently fold in the egg whites. Then, whisk the whipping cream into whipped cream. I add 1/2 t sugar into the whipping cream to help it along, too. Then, gently fold the whipped cream into your chocolate and egg mixture. Refrigerate at least 2 hours until it is chilled.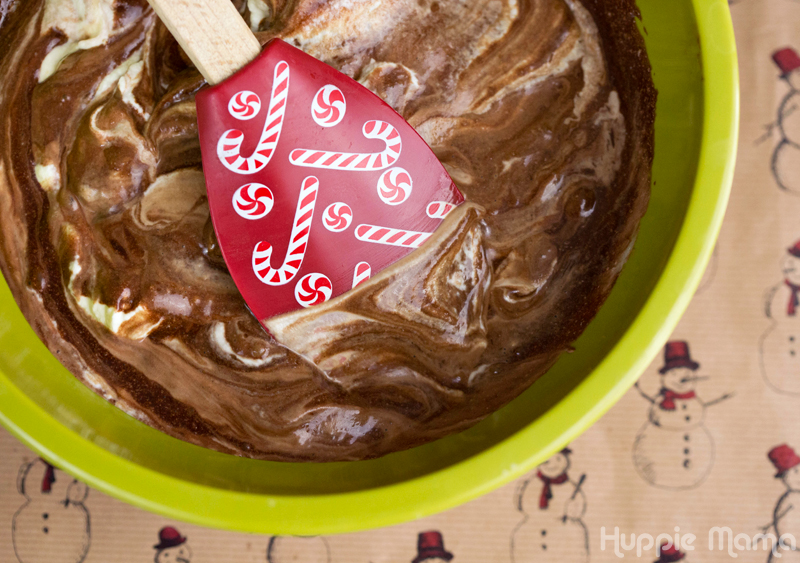 To make the chocolate bowls, blow up four balloons until they are about 4 inches in diameter. Melt 6 ounces of chocolate over a low heat and remove immediately. Allow it to cool completely. Dip the balloons into the cooled chocolate. Make sure to get a thick coat (you may want to dip them twice, cooling in between). Place the balloons on a non-stick surface and into the refrigerator until you are ready to serve the mousse.
When the mousse has chilled completely and has reached the desired texture, pop the balloons and very carefully separate them from the chocolate bowls. Fill each bowl with a large scoop of the mousse. Top with whipped cream and shaved chocolate pieces.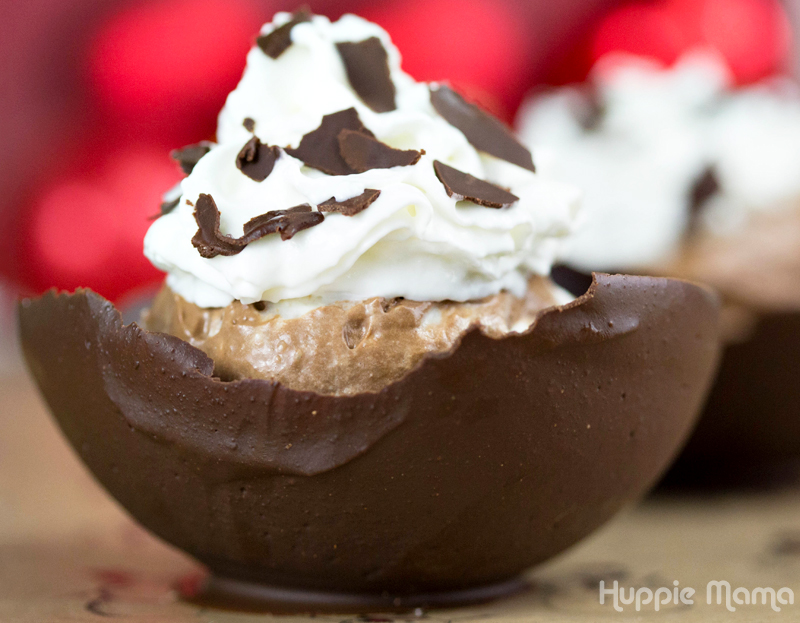 mü coffeehouse cocktails are available in four flavors: Creamy Vanilla Latte, Creamy Coco Cappuccino, Creamy Chocolate Chai, and Creamy Espresso Macchiato. They can be incorporated into your favorite dessert recipes or served in a glass on the rocks. This dessert is great served at a holiday cocktail party or as an end to an intimate holiday meal at home with your partner.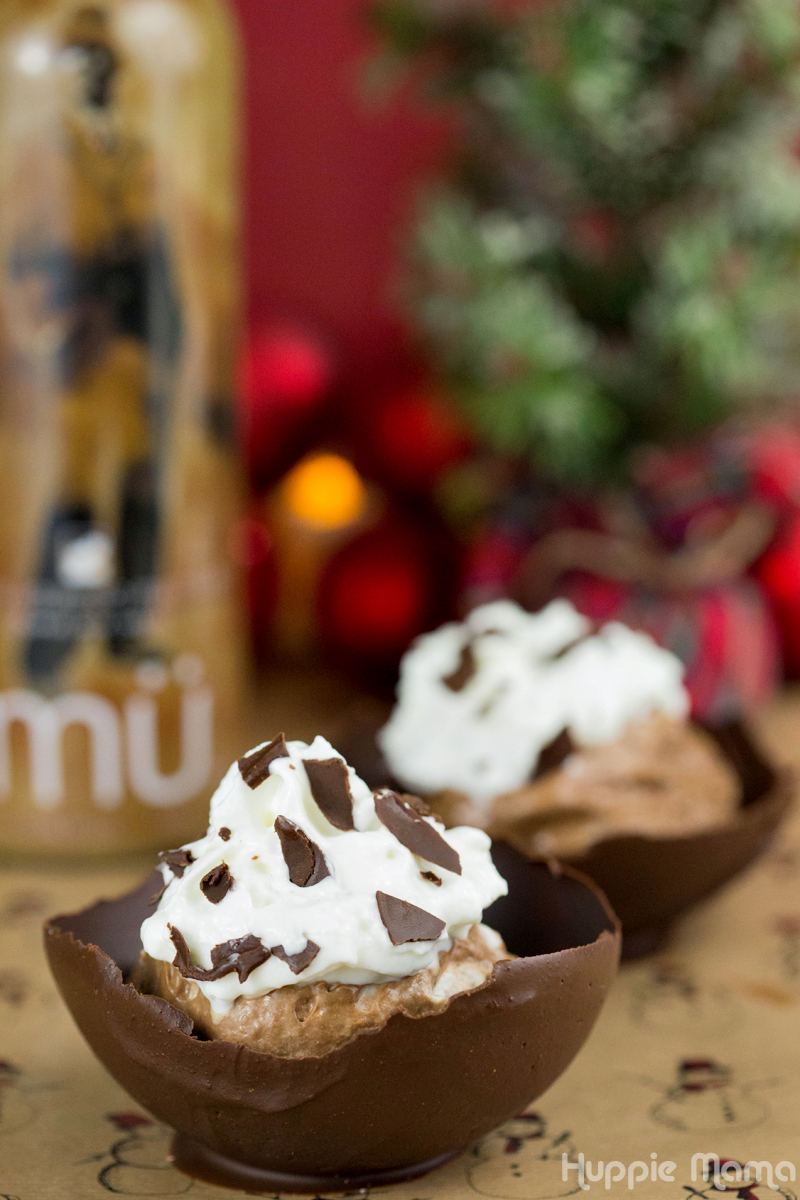 Head to Publix (and a variety of other retailers) to purchase all of the ingredients for this Espresso Chocolate Mousse. Look for mü coffeehouse cocktails down the wine aisle in all four varieties. Each one will have a $2 off instant coupon hanging from the neck of the bottle. These mü coffeehouse cocktails have won numerous tasting competitions and are a great addition to your holiday celebrations!
What is your favorite holiday dessert for adults?