Host an Inside Our Party for your children.
Earlier in the week, we hosted an Inside Out party for my children and their friends. Is everyone excited to see the movie in the theater? We cannot wait! Inside Out is the story of an 11-year old girl whose parents' move to San Fransisco brings out all of her emotions – Joy, Sadness, Anger, Fear, and Disgust. Each of these characters contribute to her internal monologue as she works through this life-changing event.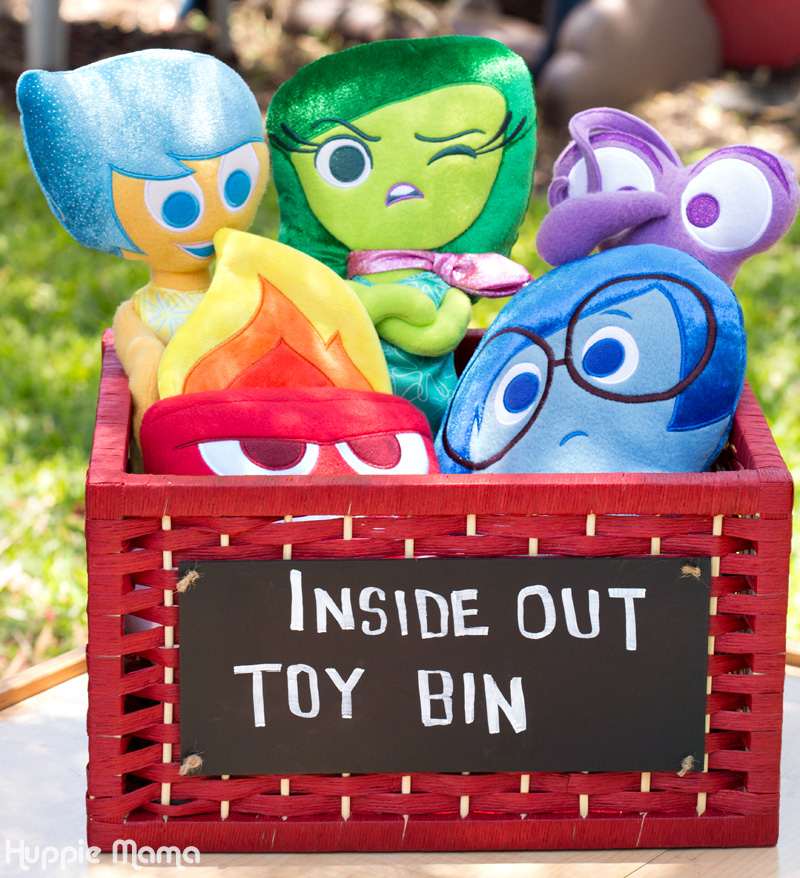 To celebrate the release of Inside Out, I threw a very colorful, emotion-filled party in my backyard with a variety of activities that encouraged the children to take turns, share, and engage with one another.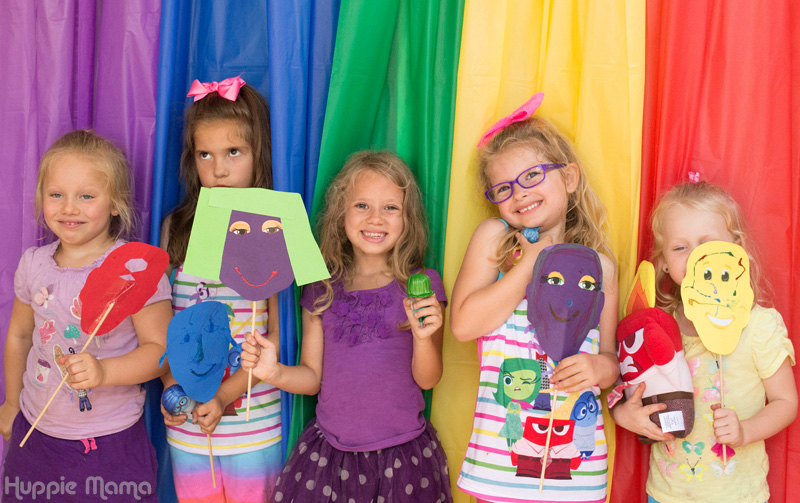 Host an Inside Out Party: Food Ideas
I'll start with the food! I created a delicious spread for lunch that day with a beautiful background to match. This rainbow background cost just $5 to make! I purchased inexpensive plastic tablecloths in colors to match the characters' emotions. I measured the length of my table and divided that by five. I cut large pieces of packing tape to that length, and I laid the curtains on strips of tape one at a time, pleating them as I went. Then I hung the pleated curtains high enough that they were not dragging on the floor. It created this colorful pleated background for my food table and our photo booth. I shared a similar idea for my Disney Princess Tea Party.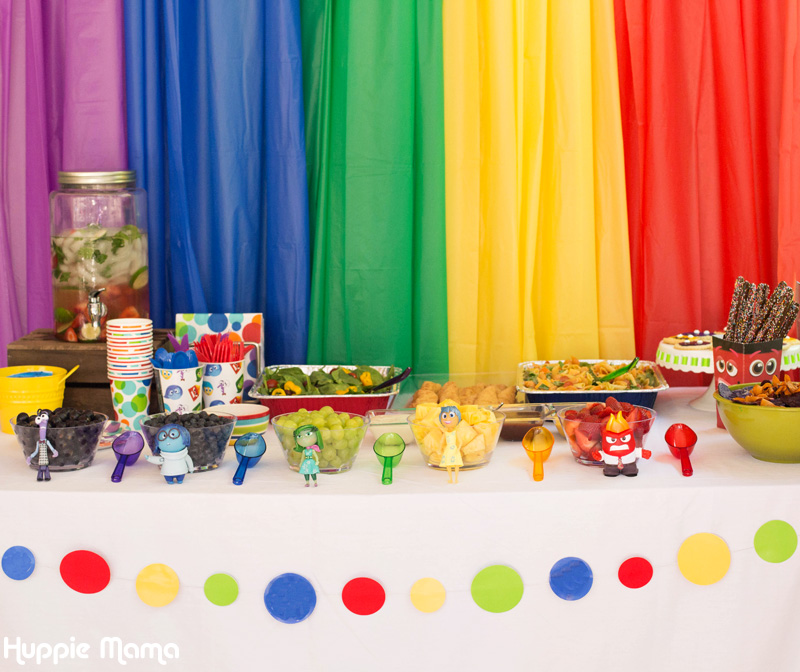 Inspired by the beautiful colors that are highlighted with each emotion, I made a build-your-own fruit salad bar with purple grapes (Fear), blueberries (Sadness), green grapes (Disgust), pineapple (Joy), and strawberries (Anger).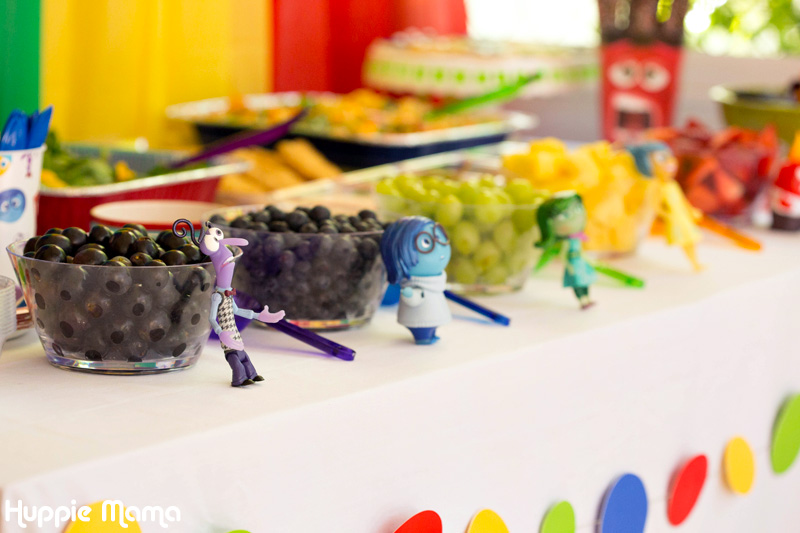 The kids had so much fun checking out their favorite characters while making cups of fruit salad. They took turns using the matching-color scoops to assemble their fruit salads.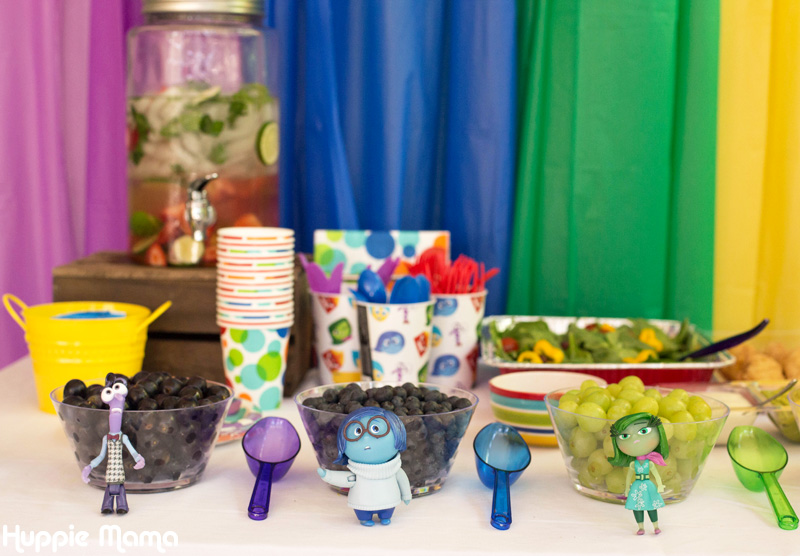 What's fun about this is that even young children can help themselves. No need for a grown-up's assistance. Some of the kids even made fruit salads for their parents. Everyone also enjoyed refreshing flavored water with fresh strawberries, limes, and mint.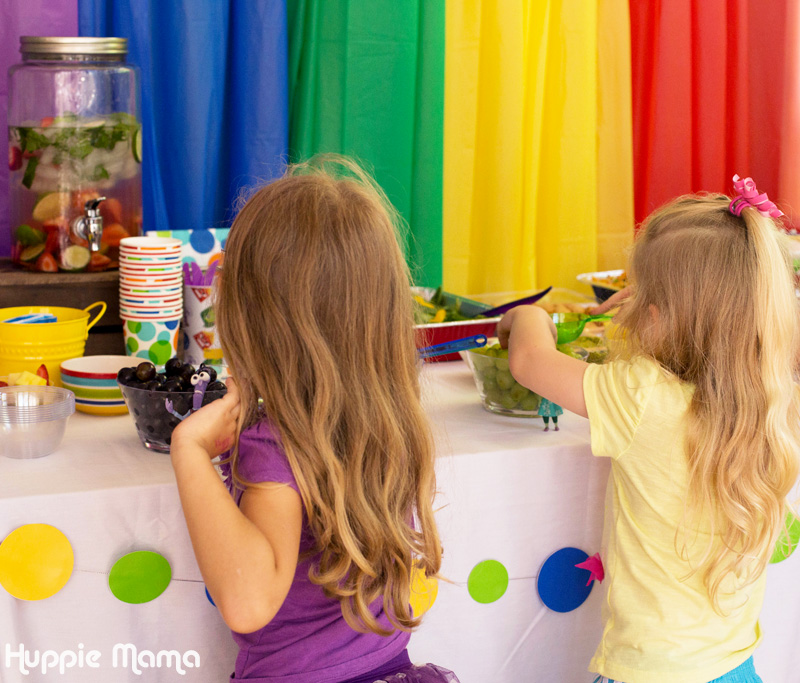 The perfect fruit salad, shared with a new favorite Disney character.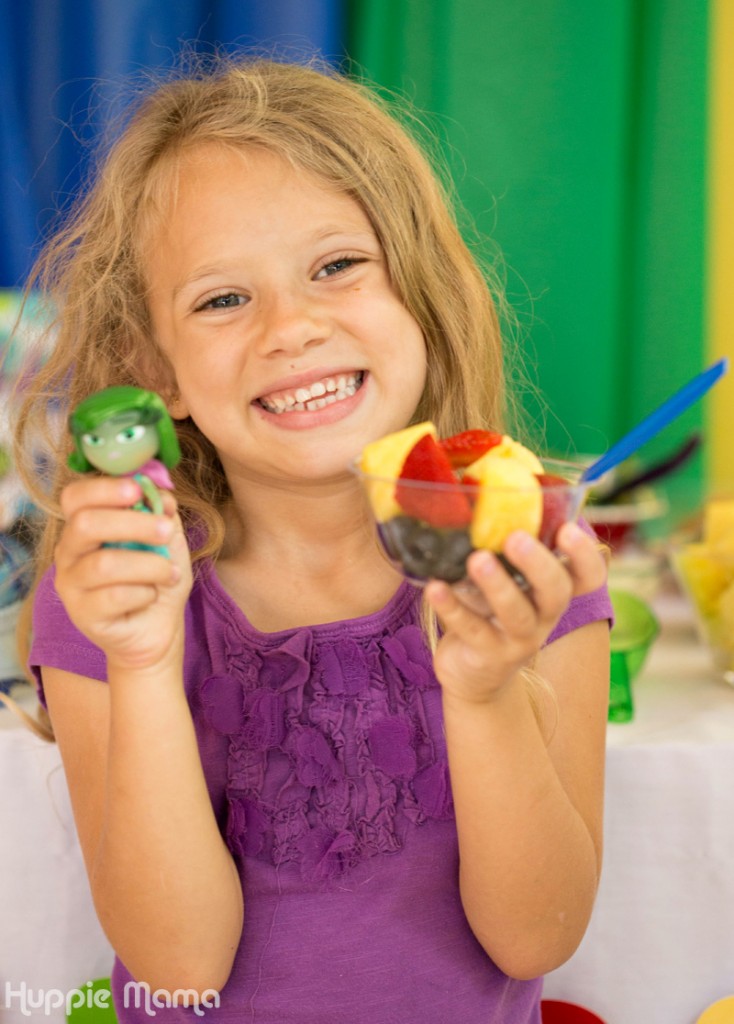 In addition to the fruit salad bar, I served a rainbow-colored pasta salad (with tri-color vegetable pasta, pepperoni, cheddar cheese, yellow peppers, fresh basil, and a creamy dressing). I made a tossed salad (with greens, cherry tomatoes, orange peppers, olives, and a homemade balsamic vinaigrette). I also included chicken fingers with colorful dips, like blue cheese, guacamole, barbecue sauce, and honey mustard.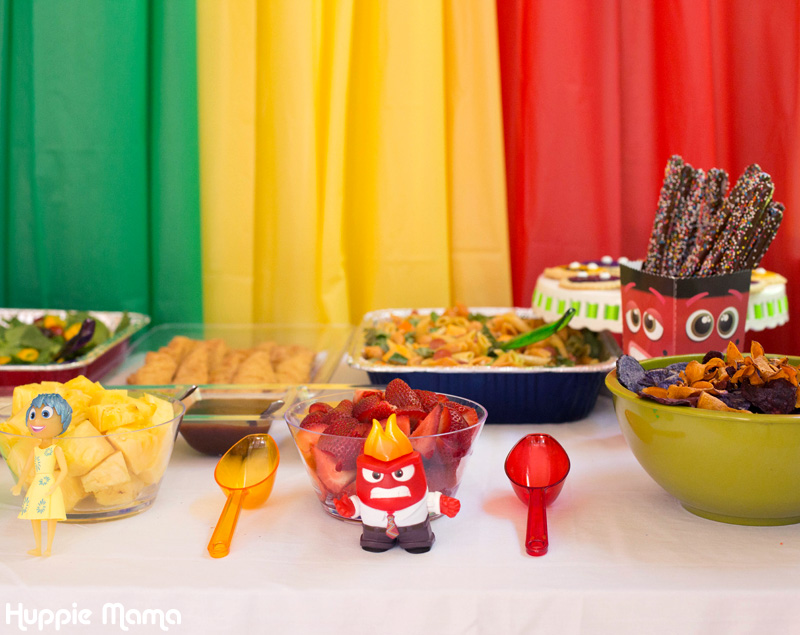 Of course, the utensils, napkins, and plates just had to match our theme: bright and colorful! Even the cups containing the utensils featured the characters from Inside Out.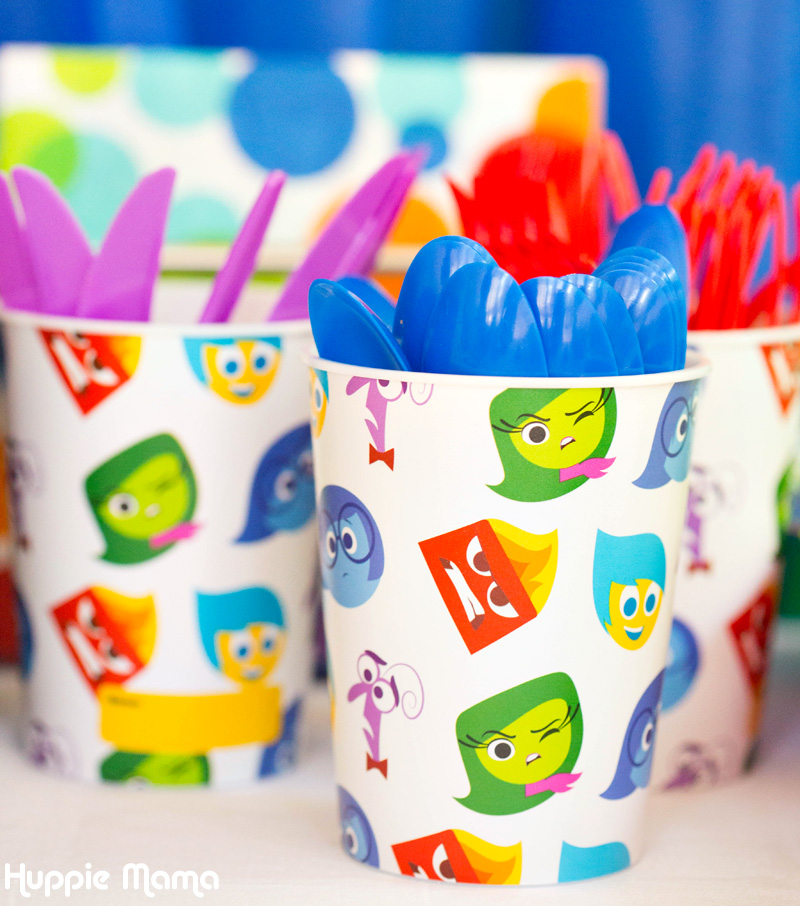 The weather was really nice that day, so the kids sat at their outdoor picnic table to enjoy the food. These kids have been friends for years now and truly enjoy each others' company. It's fun to watch them grow up together.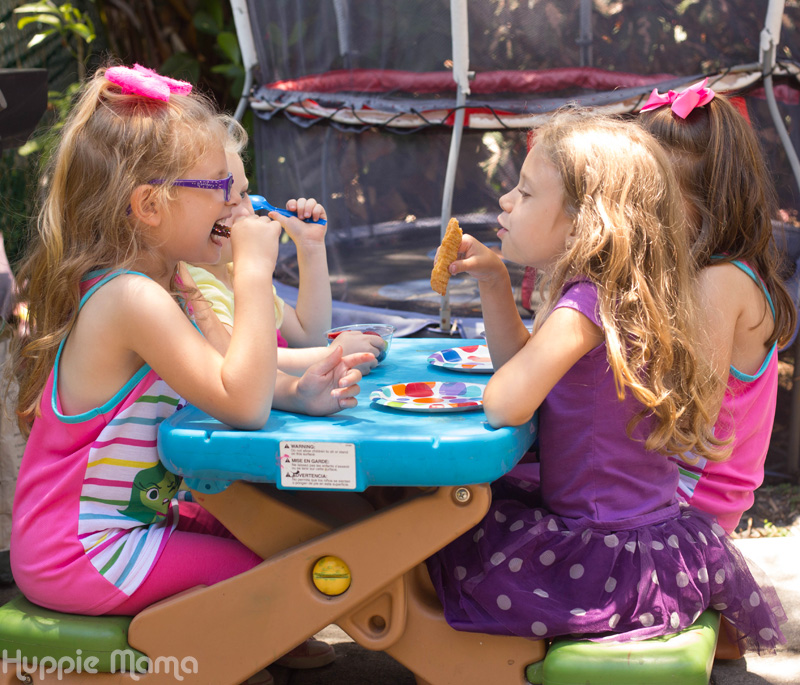 After eating a healthy lunch of pasta salad, tossed salad, fruit salad, and chicken fingers, it was time for dessert! We made chocolate-covered pretzel rods with colorful sprinkles and emotion cookies. I also purchased Kellogg's Fruit Snacks featuring the Inside Out characters.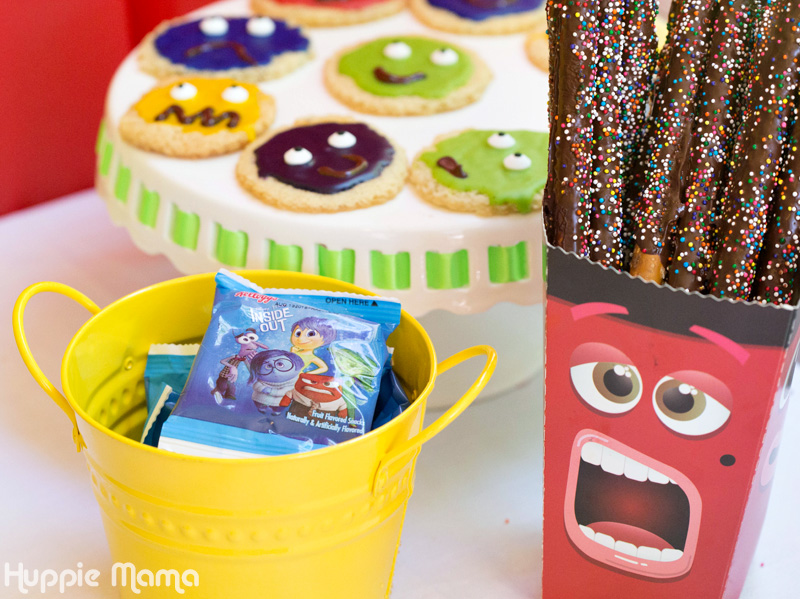 Host an Inside Out Party: Craft Ideas
On to the crafts! The food was set up in my patio, but the craft table was outdoors. Each child selected a mask with a color representing his/her emotions. I purchased an activity book that had pages of facial stickers (e.g. eyes, noses, mouths, eye brows, ears, etc.). The kids decorated the masks with the stickers, along with crayons, markers, and colored pencils. I even had small scraps of paper, scissors, and glue sticks to really personalize their masks.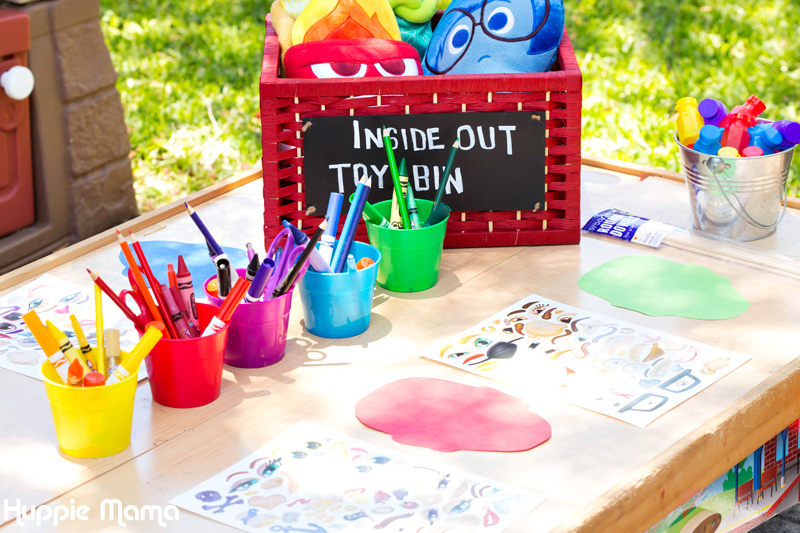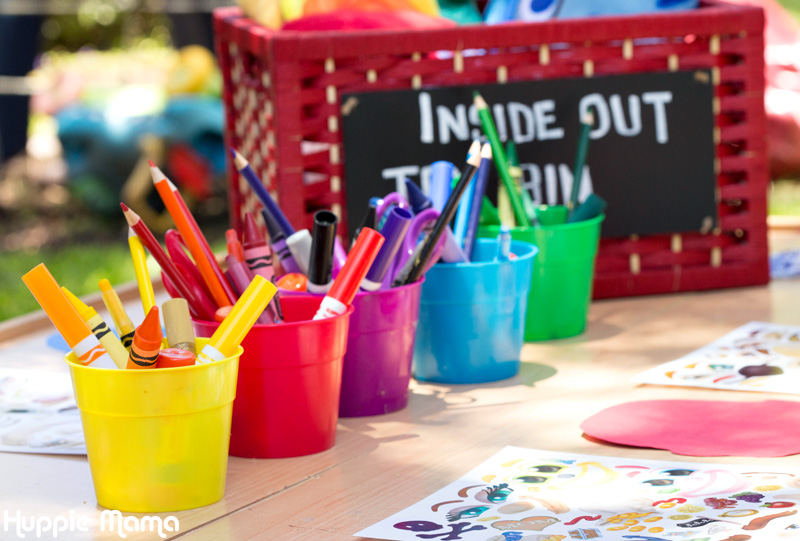 All of the kids loved making masks and each child's mask was so unique to his/her personality!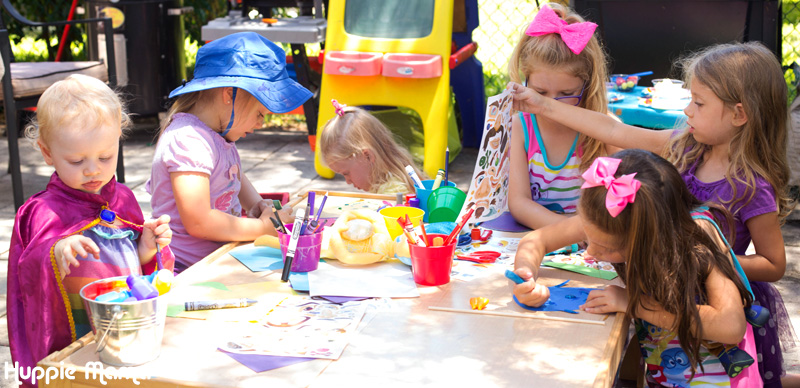 While making masks they were able to work on important social skills, like sharing and taking turns. They exchanged ideas about what colors they preferred and how they wanted their facial features to look. They also discussed the emotions in the movie Inside Out.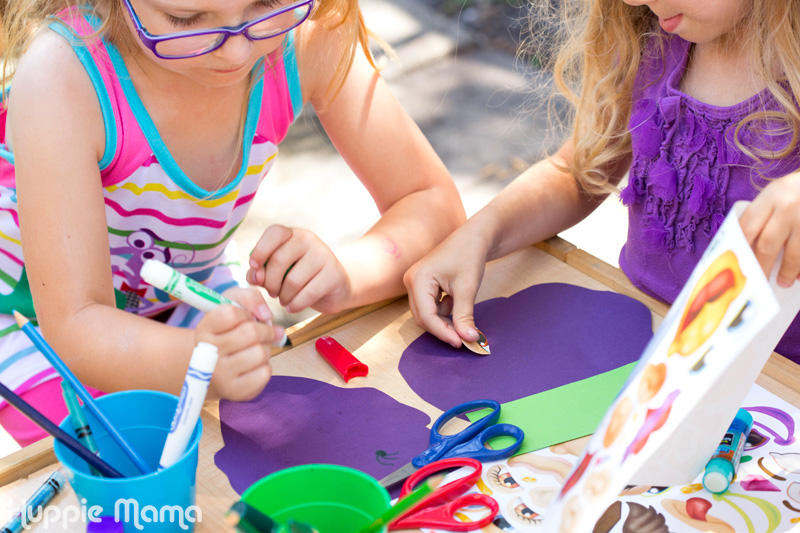 Once they finished making the masks, they posed in our 'photo booth'. This allowed each child to really express her emotion.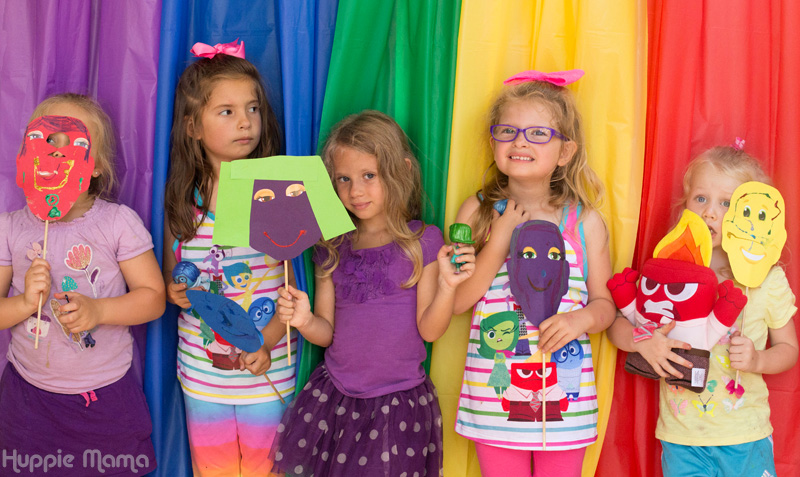 Bryce *may have* sabotaged the girls' time in the spotlight just a little! He's such a boy!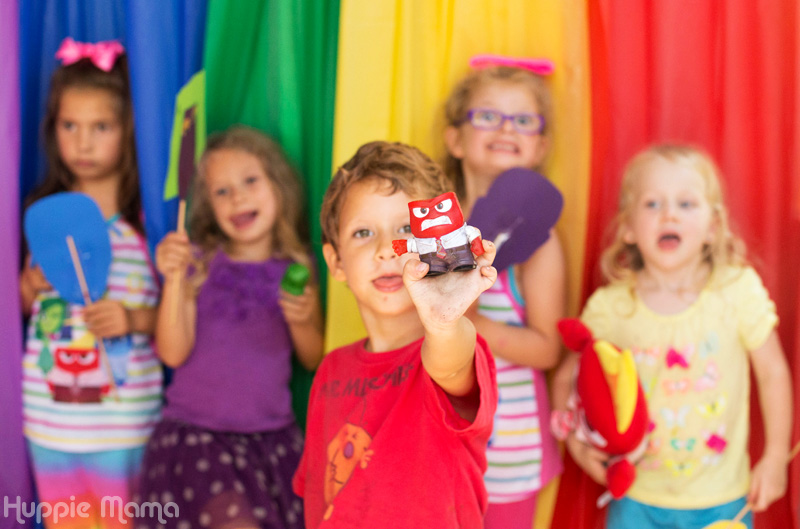 The kids loved playing with the large, plush characters. Each child seemed to have a different favorite character, so it worked out perfectly! They even decided to organize a puppet show (I use the word "organize" very loosely). They used both the plush characters and the smaller plastic characters as their puppets.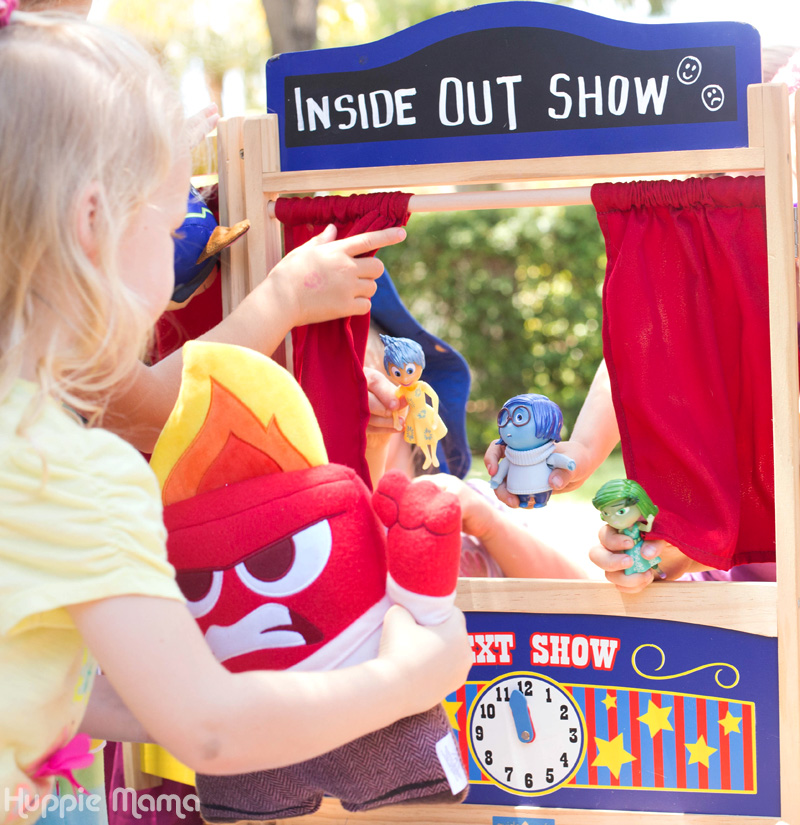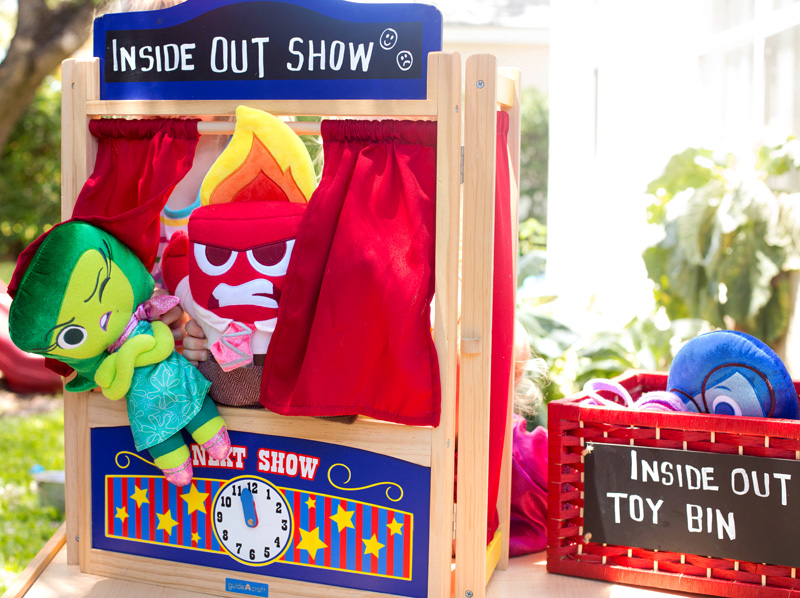 Here's a video of part of their Inside Out puppet show. It was fun to see that they were able to identify each emotion from the movie. They had so much fun working together on this show!
How would you host an Inside Out Party for your children?
Pin the Inside Out Party Ideas below!