This #SnackPackMixins shop has been compensated by Collective Bias, Inc. and its advertiser. All opinions are mine alone. #CollectiveBias
This summer is very special for our family. In the Fall, my daughter Lydia begins Kindergarten and my son Bryce begins preschool. We are planning lots of fun learning activities this summer to prepare them for school.  Last week, I organized all of our Dr. Seuss books in our bookcase (which just happens to be covered in Dr. Seuss fabric) in Bryce's room, which is really more like a classroom than a bedroom. In there, we also have lots of board games, sensory bins, building materials, and more. As part of our bedtime routine, Lydia and Bryce each pick one book to be read aloud to them. When they saw all of their favorite books displayed in the bookcase, they were so excited!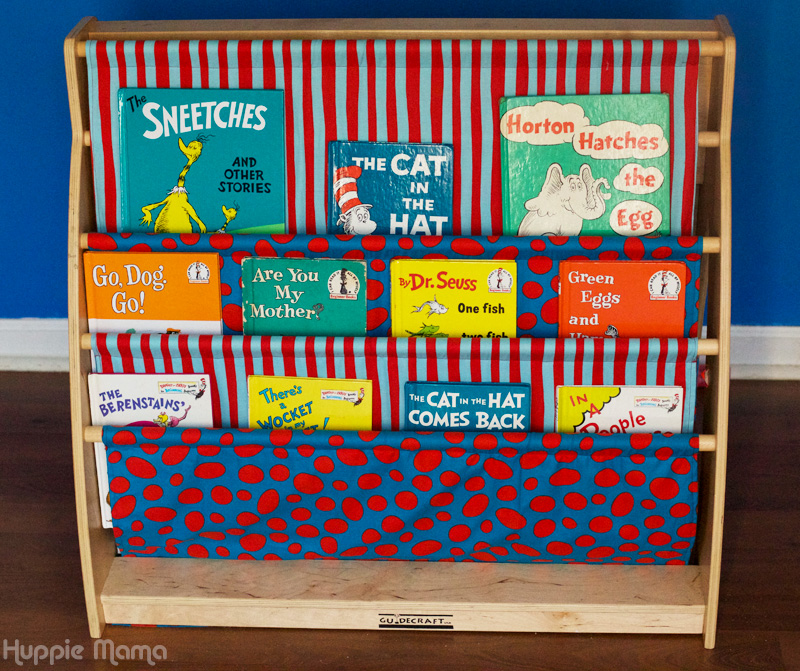 To go along with our Dr. Seuss books, we made a Dr. Seuss themed snack. I created two variations that feature The Cat in the Hat and One Fish, Two Fish, Red Fish, Blue Fish. Below you will find the instructions and printables to make each one.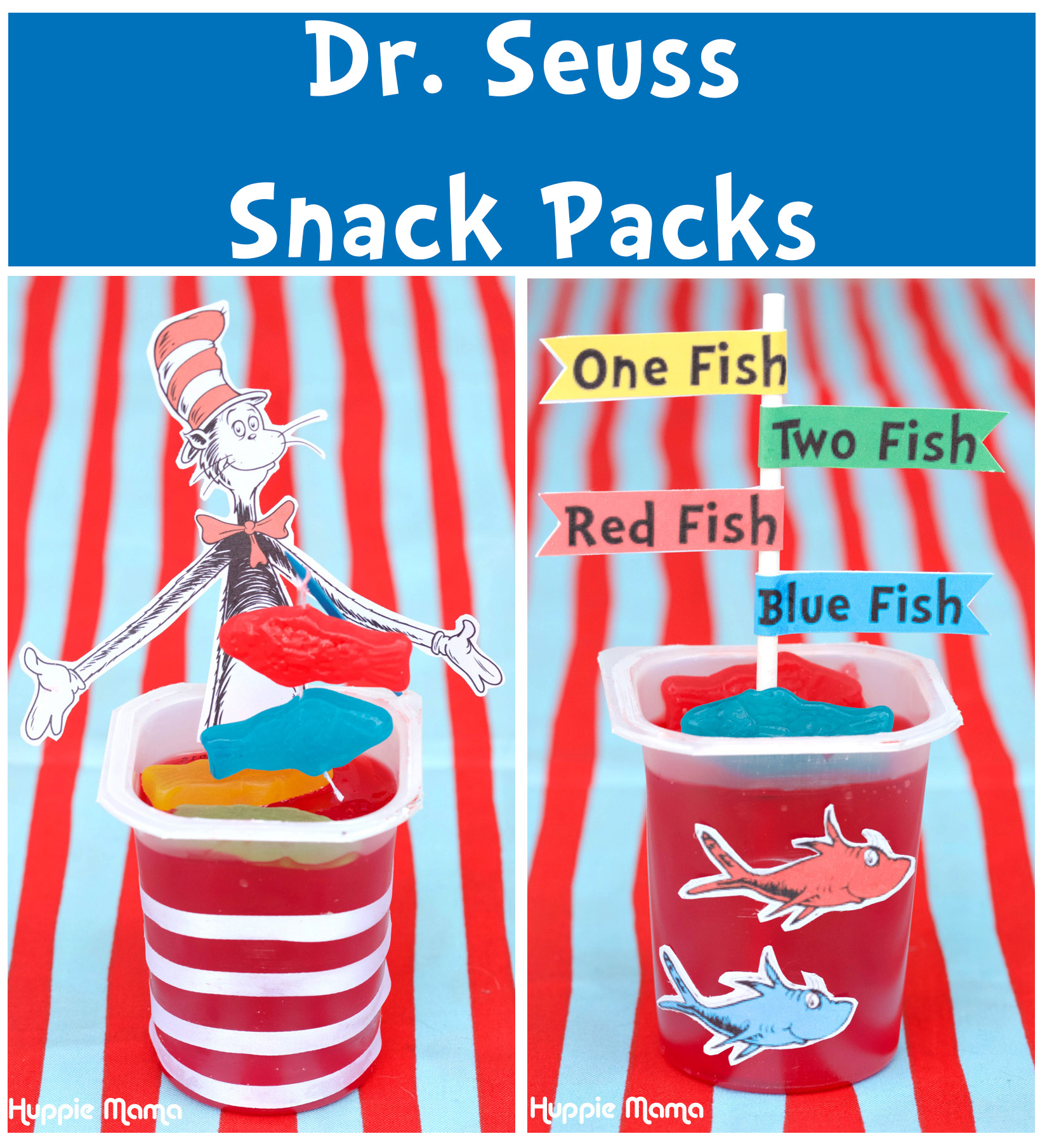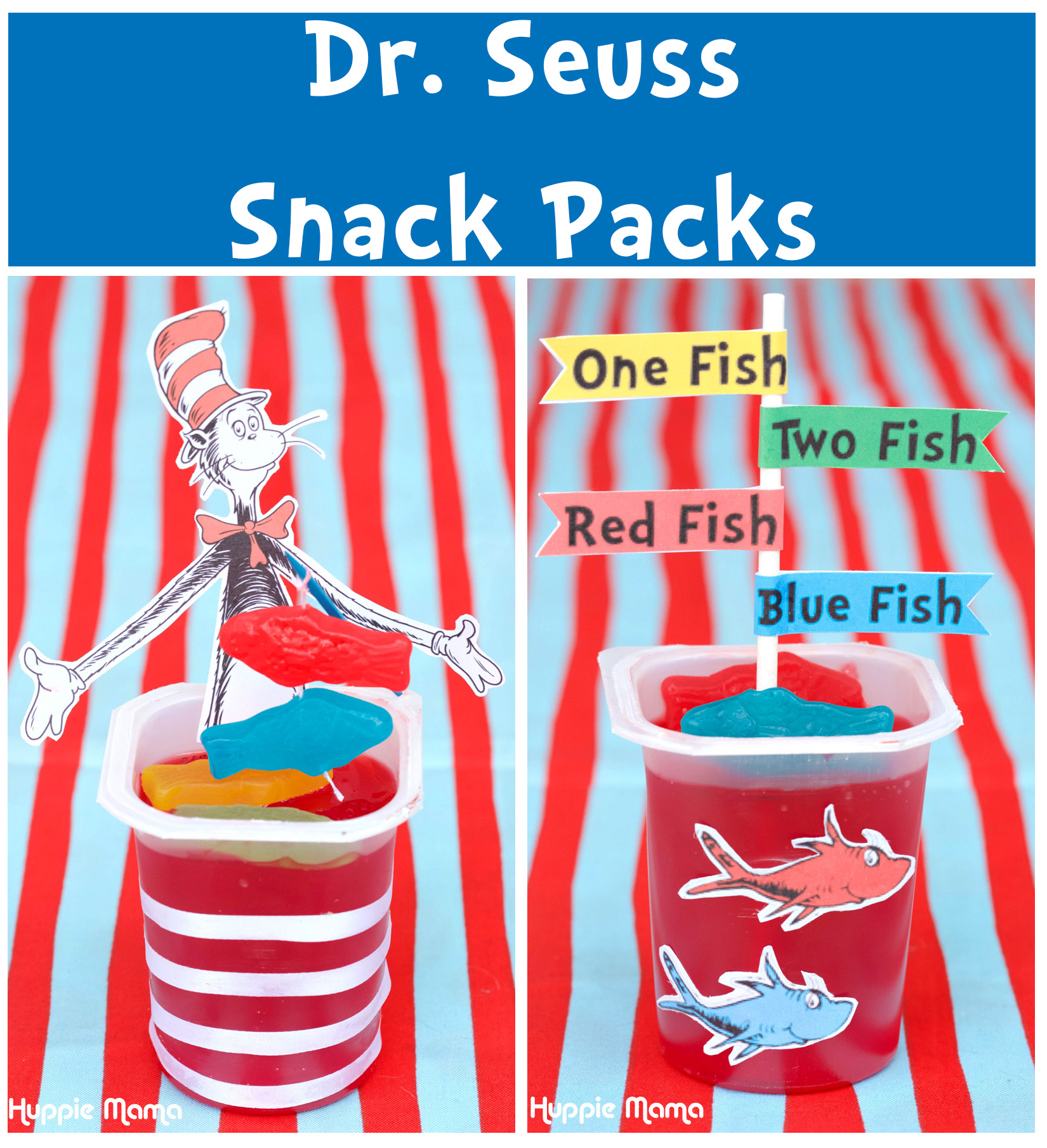 Ingredients & Materials:
Strawberry SUPER Snack Pack Juicy Gels
Red, blue, yellow, and green gummy fish
Lollipop stick
Thread and needle
Toothpick
Directions:
Begin by purchasing Snack Pack SUPER Juicy Gels in Strawberry at Walmart. The new 60% larger packs are great for making these Dr. Seuss Snack Packs look like Cat in the Hat hats. I also picked up a box of the new Snack Pack Pudding Bars.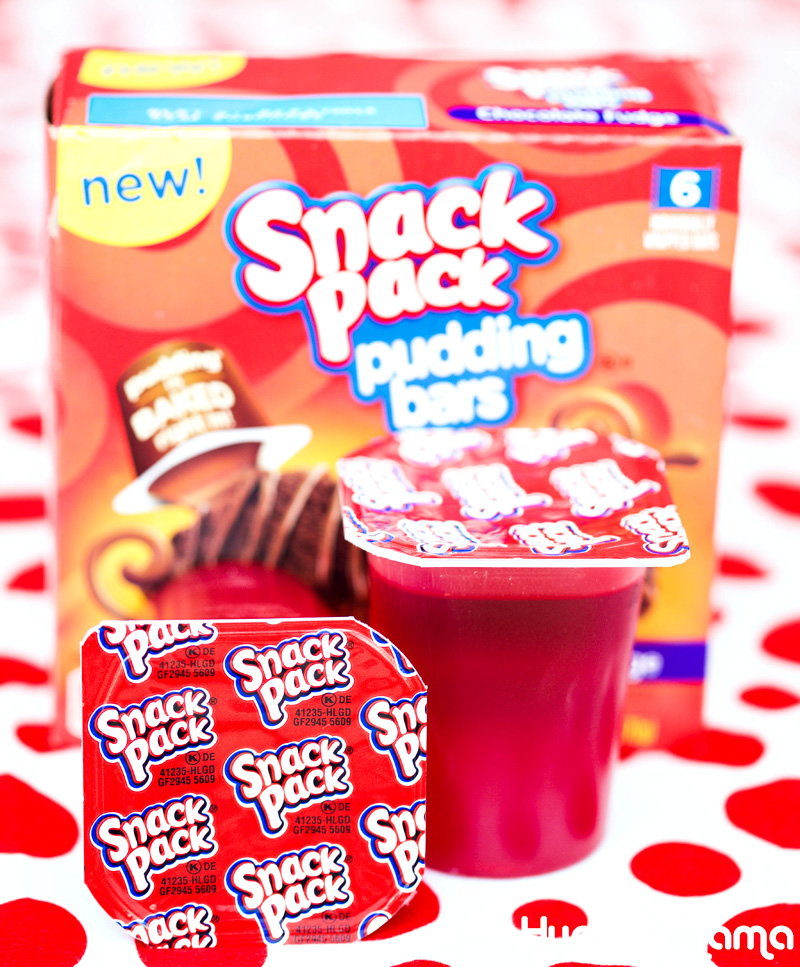 Next, gather all the Mix-ins and craft supplies to make these fun Dr. Seuss Snack Packs. You will need to print a copy of the Dr. Seuss Printables. I suggest using card stock so the pieces hold up well. These Snack Packs are perfect as part of an early literacy lesson but would also be great for birthday parties!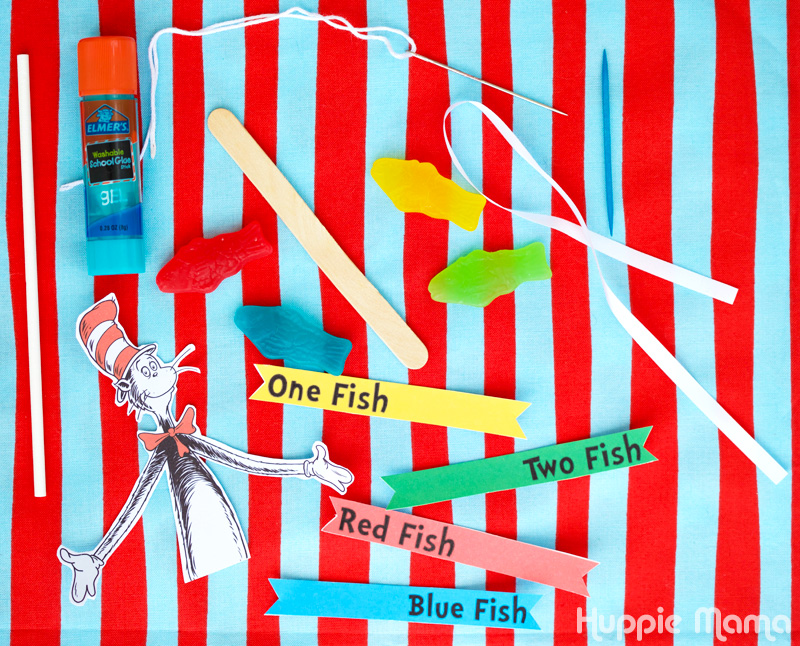 To make the stripes on the Snack Packs, cut white ribbon or strips of paper to fit around the cups. The cup does taper as it goes down, so the lengths will vary. Use glue to adhere the ribbon or paper to the cups and allow them to dry before moving forward.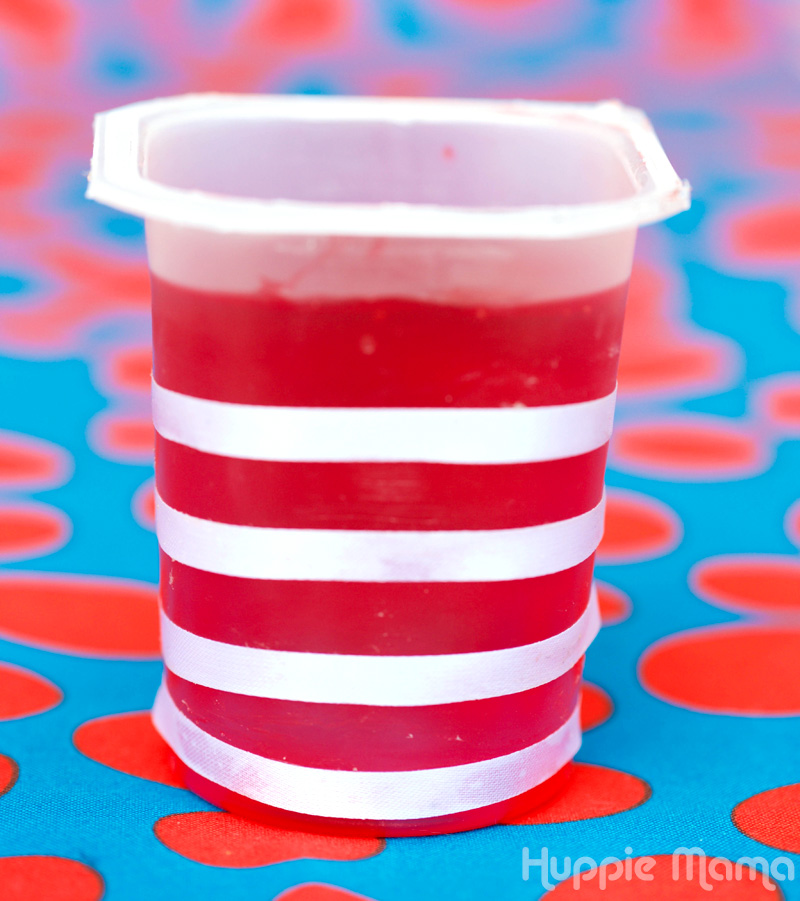 To make the Cat in the Hat Snack Pack, glue the Cat in the Hat printable to the back of the striped cup. Make a small hole in one of the corners of the cup. Place a toothpick in that corner. Thread the gummy fish onto a string and attach that to the end of the toothpick. Now it looks like the Cat in the Hat is fishing. Add additional fish inside the cup.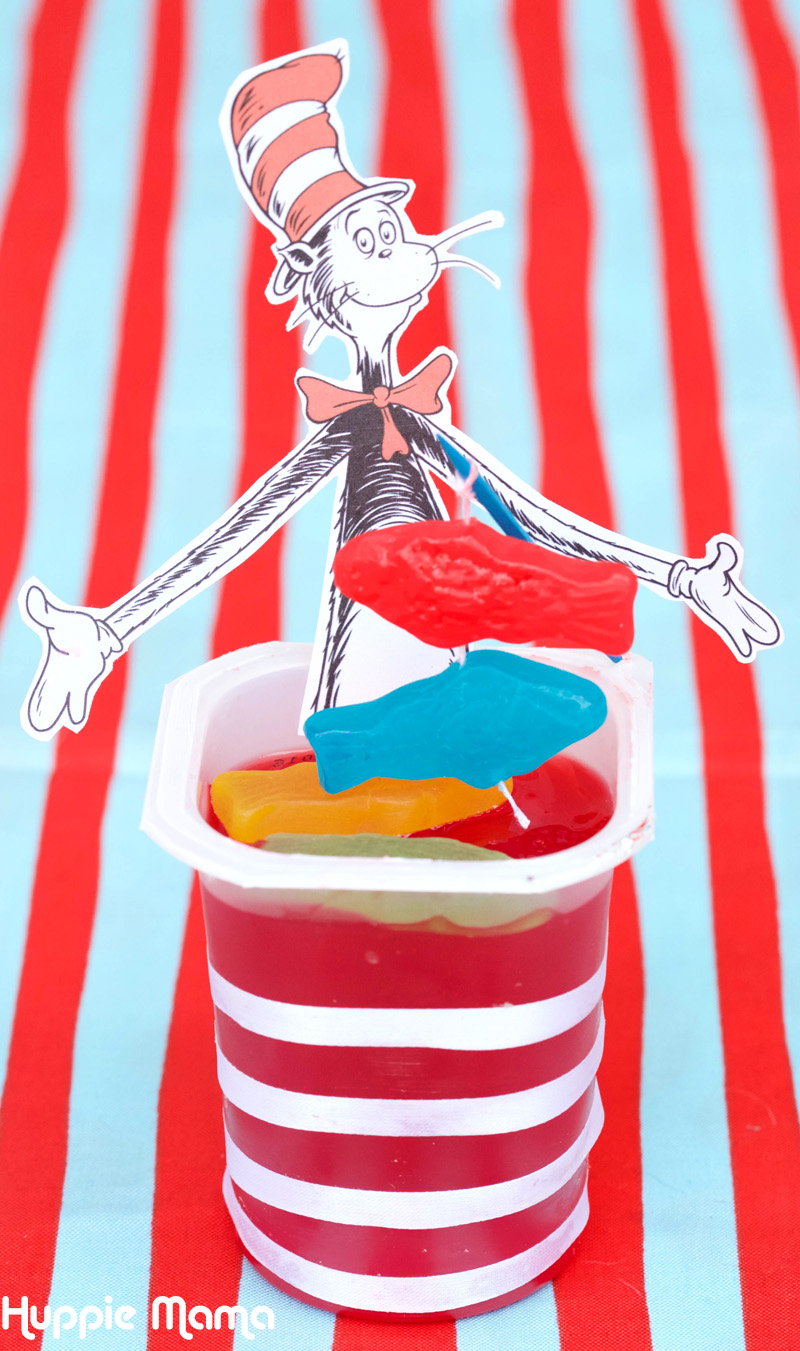 To make the One Fish, Two Fish, Red Fish, Blue Fish Snack Pack, glue the red and blue fish to the front of the cup. Glue the word labels around the lollipop stick. Place the stick inside the cup and add gummy fish. I used one red fish and one blue fish.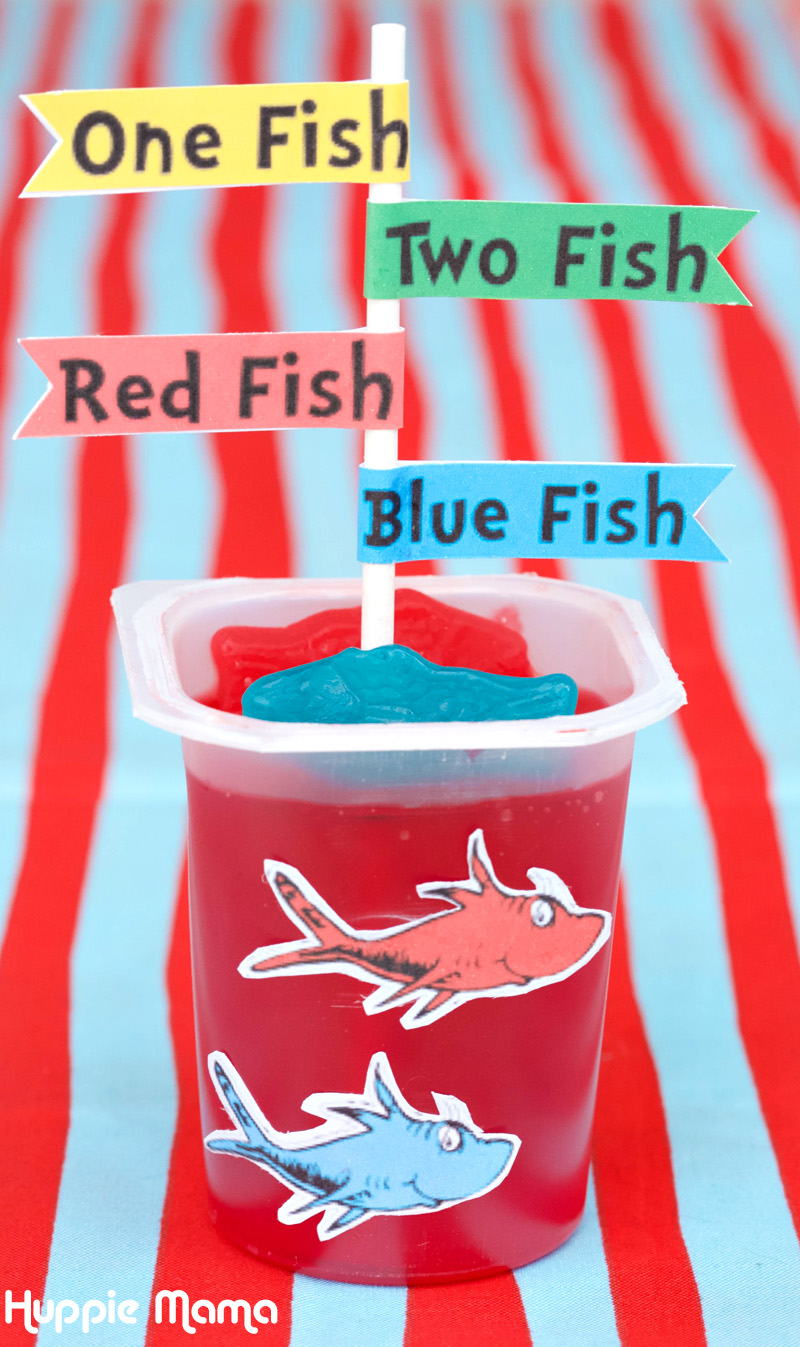 Enjoy assembling and eating these fun snacks with your children! They will love to see their favorite characters featured in tasty snacks.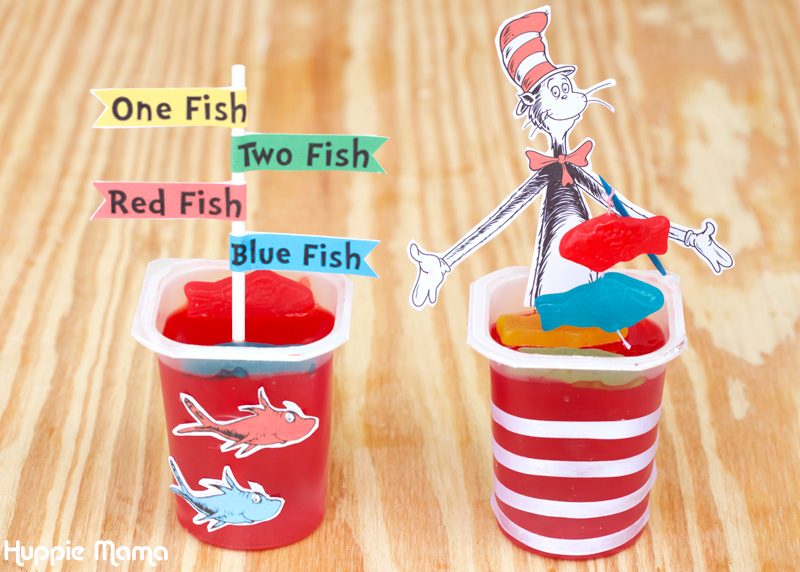 Looking to make these snacks with your children? Head to Walmart to purchase the 6-count Strawberry SUPER Snack Pack Juicy Gels. While you're there, you may also want to try the Snack Pack Pudding Bars (with real Snack Pack pudding baked in!)
Check out more fun Snack Pack Summer ideas! 
Save on Snack Pack Juicy Gels and Snack Pack Pudding Bars with printable coupons.