This #MagicBabyMoments shop has been compensated by Collective Bias, Inc. and its advertiser. All opinions are mine alone. #CollectiveBias
What I love about blogging is that it allows me to tell the story of my life and share it with whomever is interested. I've been a journal-keeper since elementary school, and my blog became an extension of that. Equally as amazing as that, though, is being able to tell the stories of the lives around me. This post is about true friendship. It's about being supportive during tough times and enjoying your friends during the good times. In August 2007, I returned to my teaching position after having the summer off. At that time, I had been teaching almost five years, and I had become a mentor to new teachers. Lindsay was my assigned new teacher to mentor. She was fresh out of college, just moved back to South Florida, and super-enthusiastic about teaching children with autism. And she was a total natural! It was a privilege to mentor her. And through this relationship, we became great friends.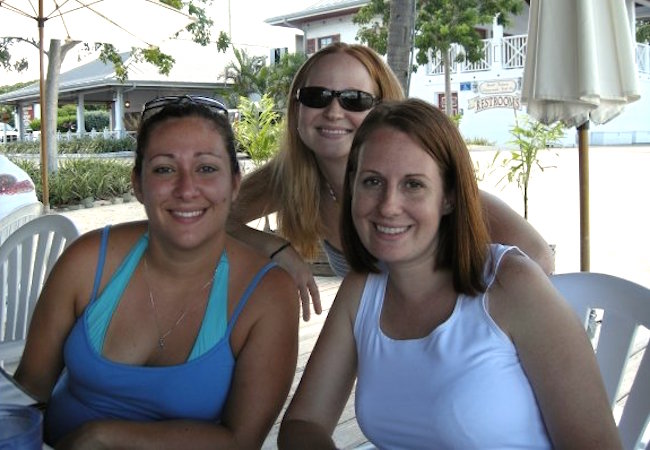 Lindsay and I were actually friends with a larger group of girls. We celebrated birthdays together, went to happy hour together, went shopping at the mall together, and even ran a 5K together. As with many friendships, though, they change over time. To put it nicely, we all started to drift apart ("tear" may be a better word than "drift") and before long, Lindsay and I lost touch with one another… until we randomly ran into each other while shopping one summer day in 2010, talked it out, and realized that we still had a great friendship worth maintaining! That summer, Lindsay met the man who in November 2013 became her husband Jeff.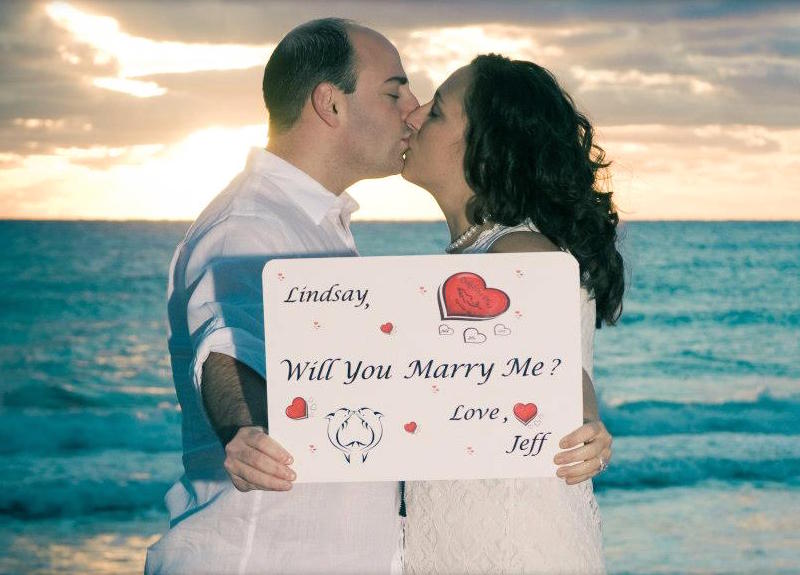 As soon as they were wed, Lindsay and Jeff decided it was time to start a family. Shortly after, Lindsay was pregnant. I was one of the first people she told. I was so happy for her!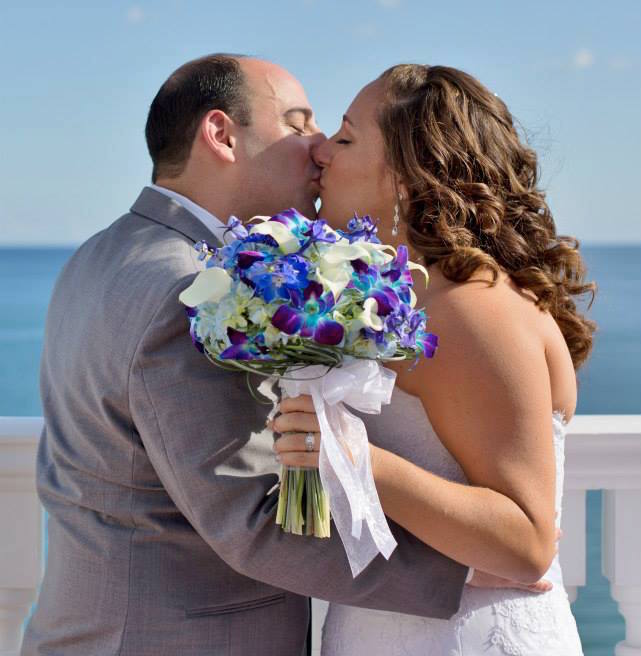 But something happened. Midway through her pregnancy, she found out through testing that the baby had a rare genetic disorder and she lost the baby. What was more difficult is that she learned that she and Jeff were both carriers, so they would not be able to get pregnant naturally. A few days after Lindsay lost the baby, we went out to dinner together. She was crushed, and I was so emotional just being around her. I remember the joy of pregnancy, and although I had not experienced loss, I imagined what that loss would feel like. And I was crushed for my friend. We cried together, and I told her just how proud I was of her for handling all of these emotions so bravely. I tried to listen and understand. Last spring, they began their journey to get pregnant through in vitro fertilization. Genetic test after genetic test for them and their family members. Harvested eggs, fertilization, more genetic tests, transferred embryos. And finally, about five months ago, Lindsay became pregnant again. And again, I was one of the first friends she told. I could not be happier for her. She even asked me to take her pregnancy reveal photos – I was honored!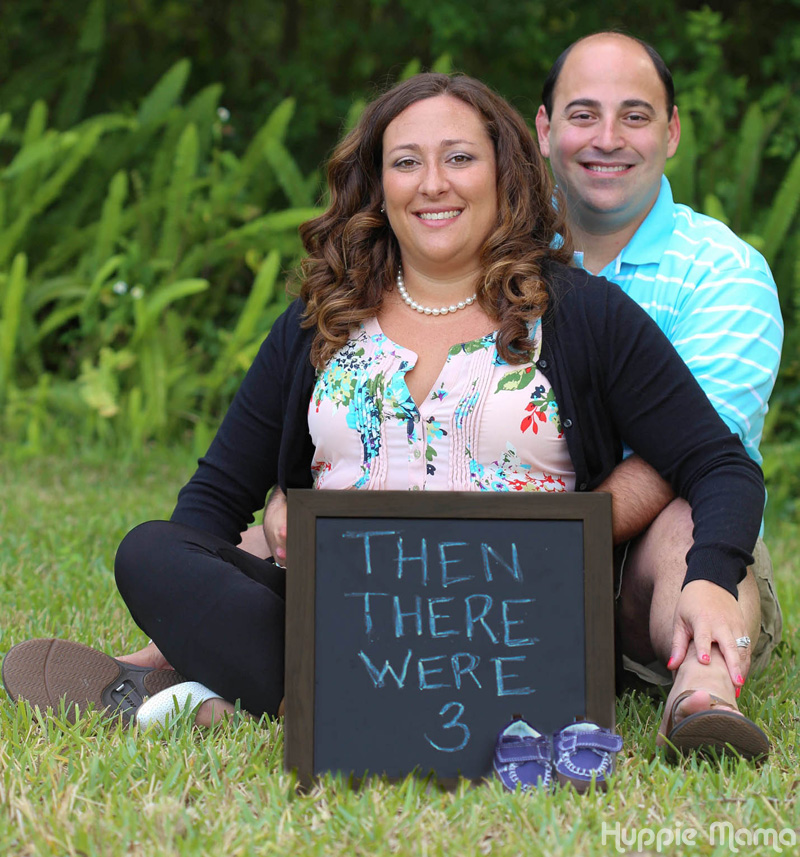 Last month, she found out she is having a boy. Woo hoo! We have hung out a few times since, and it was great to see her excitement about the new addition to her family. If you or your family are also expecting a baby, it might be time to shop for some adorable gifts like those Monogrammed backpack diaper bags.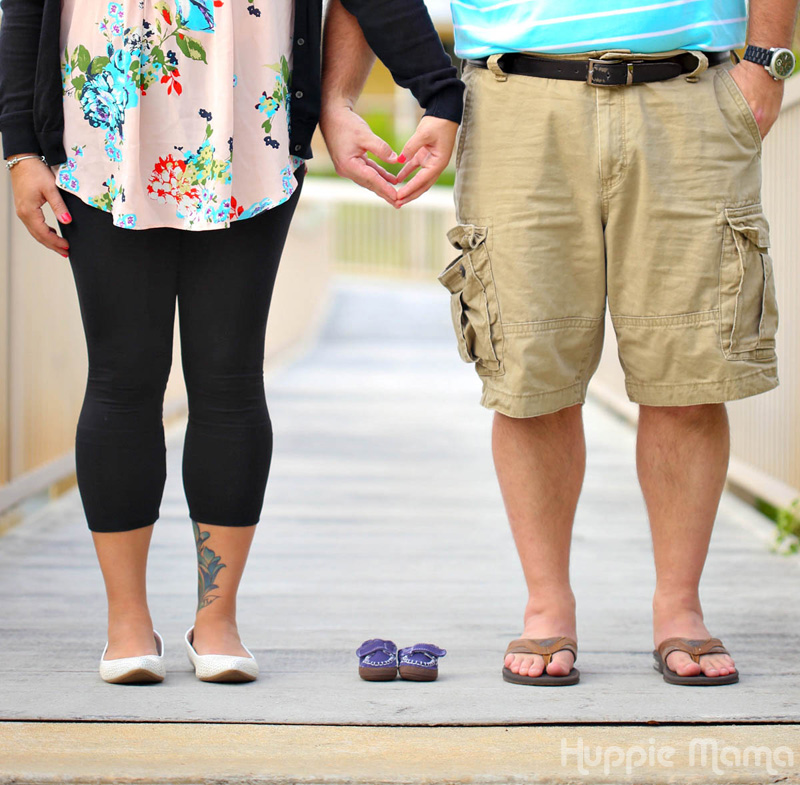 I decided to create this Finding Nemo Disney Baby Gift Basket. Have you noticed the presence of the beach in the photos above? Lindsay loves the beach! She got engaged in the ocean, married overlooking the beach, and even has a tattoo of a dolphin on her shoulder! And being a special education teacher, I thought Finding Nemo would be a perfect fit for her. To celebrate Lindsay's pregnancy, I created this Disney Baby Play, Splash, and Sleep Finding Nemo Baby Gift Basket.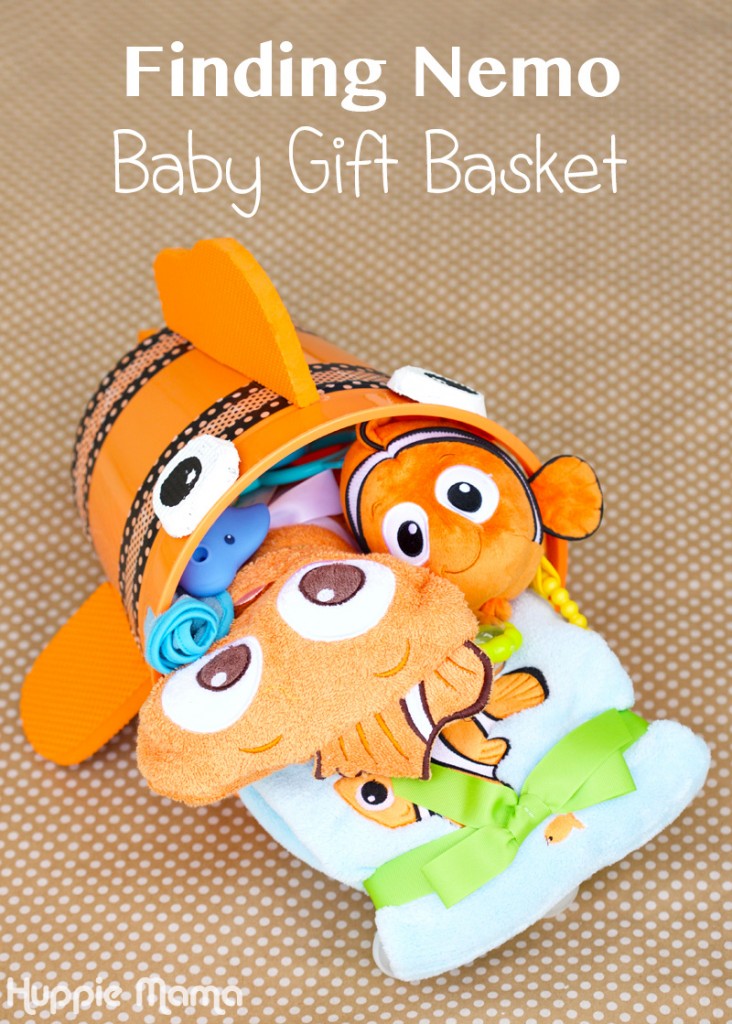 Materials:
Large orange bucket
Black Washi tape
White Washi tape
Pair of orange flip-flops
Pair of black flip-flops
Hot glue gun
White craft paint
Small brush
Directions:
I began by heading to Walmart to purchase a variety of Finding Nemo Disney Baby items, including a towel, plush toy, and personalised babies blankets. I also found other items that went with the theme, like plain washcloths, little plastic boats, and ocean-themed pop beads for bath time.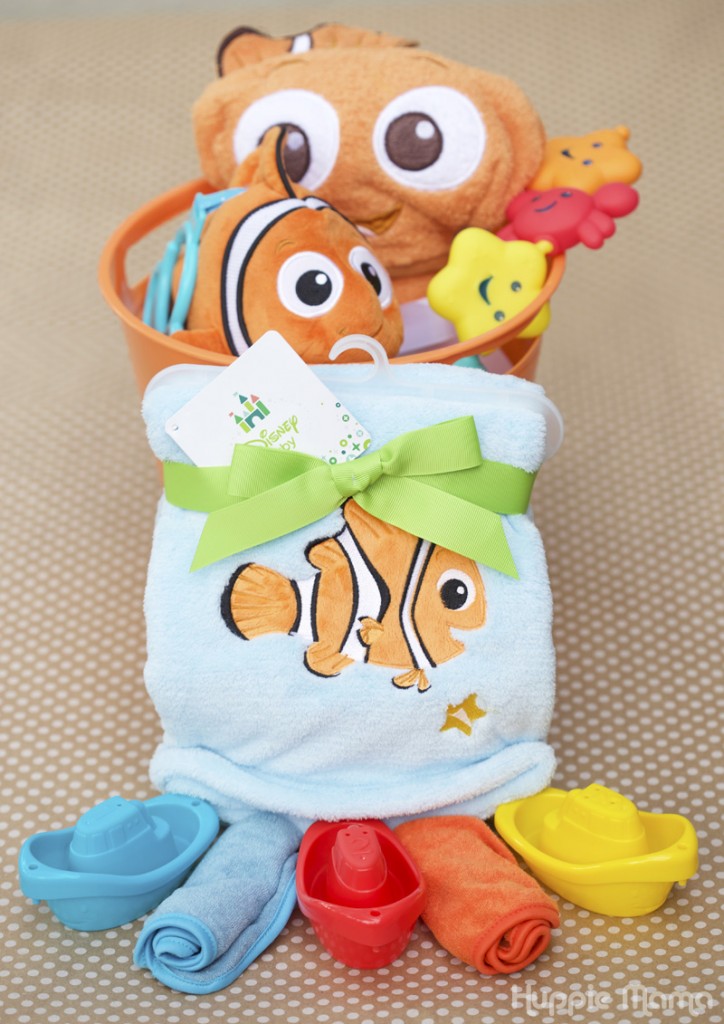 Now, I could've just packed up the gift basket like that, and it would've been awesome. But instead, I decided to turn my bucket into a Nemo bucket using Washi tape and flip-flops. The flip-flops were just 98 cents a pair, and I got the biggest size so I would have lots of foam to cut into the fin shapes.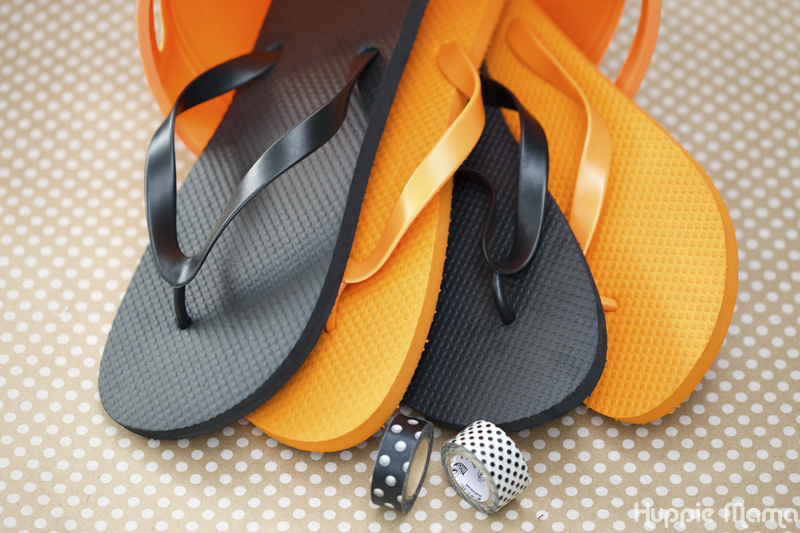 I could've chosen just black and white, but the polka dots were so cute! I made two sets of stripes, one toward the top and one toward the bottom. This is really easy to do and takes just a few minutes!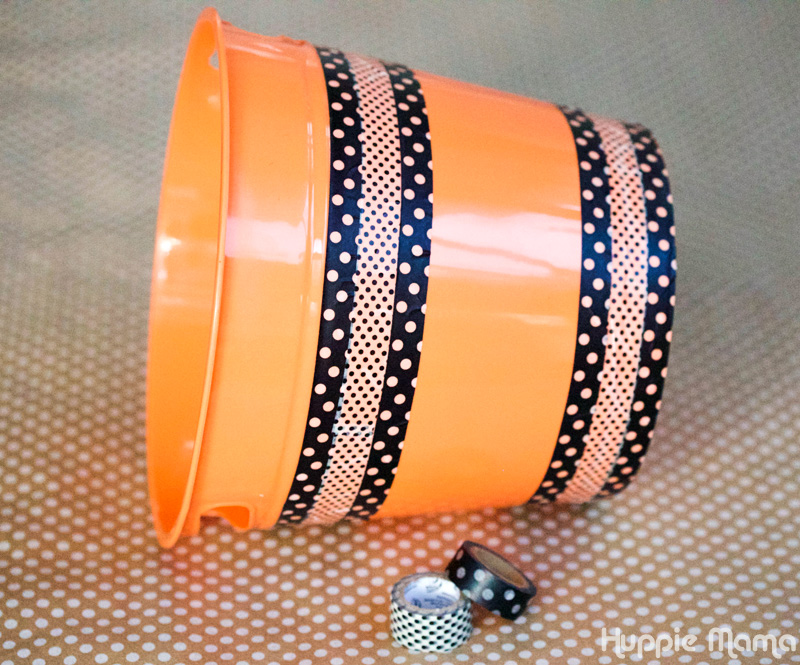 Next, I cut out fins and eyes from the flip-flops. I made two fins for the sides, one for the top, and a tail. I made sure the side fins were large enough to stabilize the bucket when it sat on its side. Then I cut large circles out of the black foam. Using white craft paint and a small brush, I painted the outer edge white and added a little twinkle in the eye.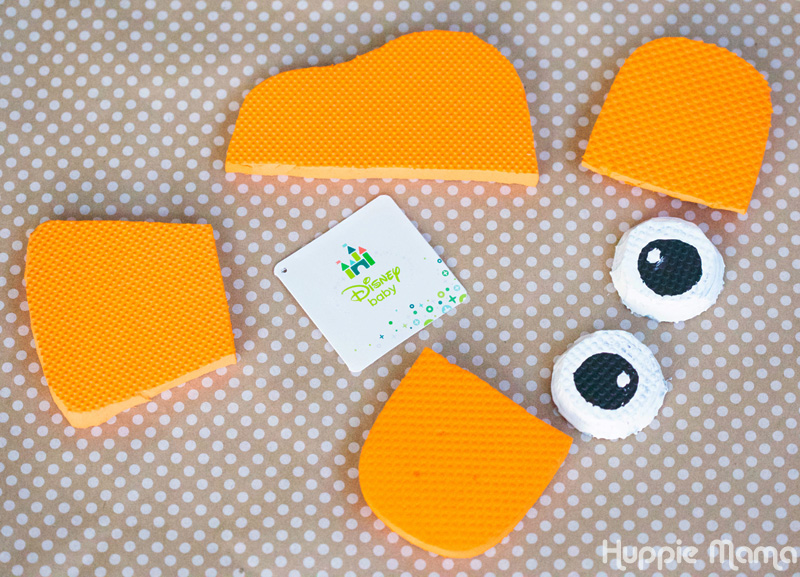 I used hot glue to assemble the bucket. (WARNING: do not get hot glue on your skin – it burns!) I added the glue and held each piece in place until the glue cooled off and it was set. How adorable is this Nemo bucket?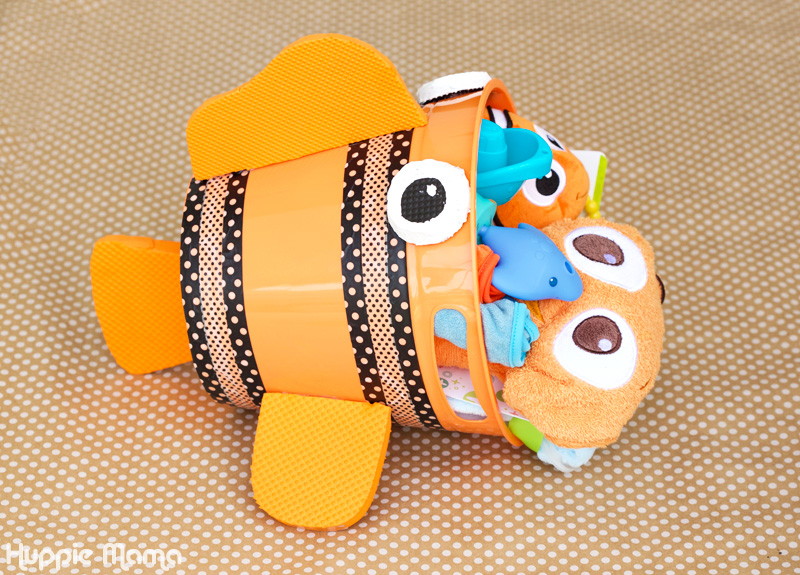 Looking for Disney Baby toys, bedding, bathtime essentials, furniture, and more? Visit your local Walmart, where they have a variety of characters and products for your little one. For my friend Lindsay's baby boy, I selected a Finding Nemo hooded towel, unique baby hampers, and toy along with a few other items that went with the theme and color scheme.
Who's your favorite Disney Baby character?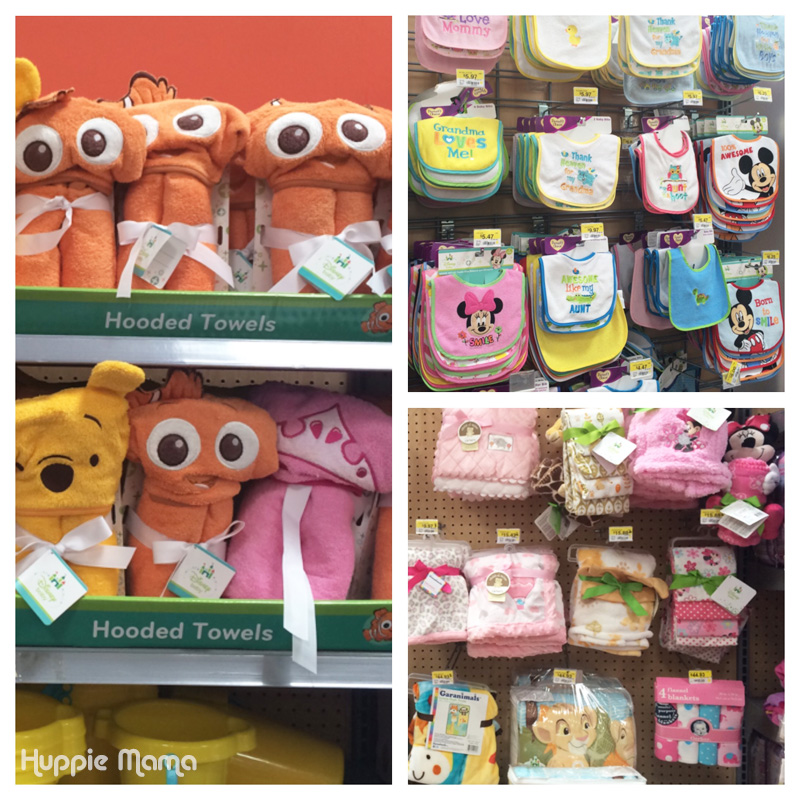 Thank you, Lindsay, for allowing me to share your journey into motherhood.
And thank you for your friendship!