This #RewardHealthyChoices shop has been compensated by #CollectiveBias Inc. and its advertiser. All opinions are mine alone.
This week marks the official start of summer in my home. School is out, my husband is on break (he's a teacher), and the kids are home with us, too. This will actually be our last summer before both kids are in school so it's extra special for us. In the Fall, Lydia begins Kindergarten and Bryce begins preschool. 
To begin the summer, we have spent this week outdoors with the kids: water park with friends, backyard play, front yard play, playgrounds, etc. We've gotten out the beach ball and soccer cones, jump ropes and sidewalk chalk. What a fun time for the kids being active outdoors!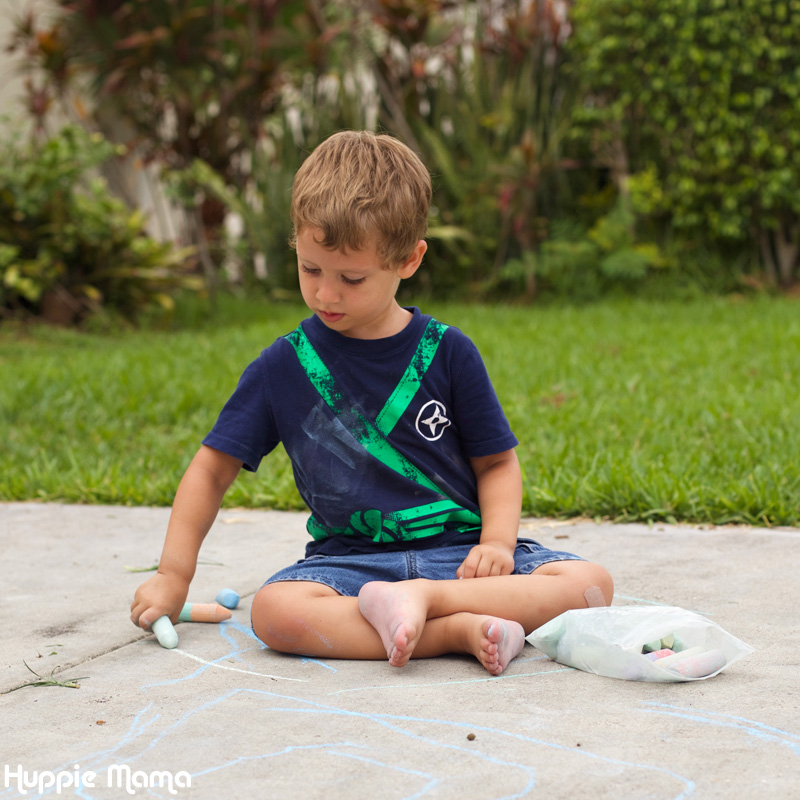 Living in South Florida, we have to be super careful with the sun. Perfect example, we went to a water park last Friday and I forgot to apply sunscreen. Yikes! You should see how red I am (not to mention the burning and itchiness). It's really important to protect our skin with a quality sunscreen.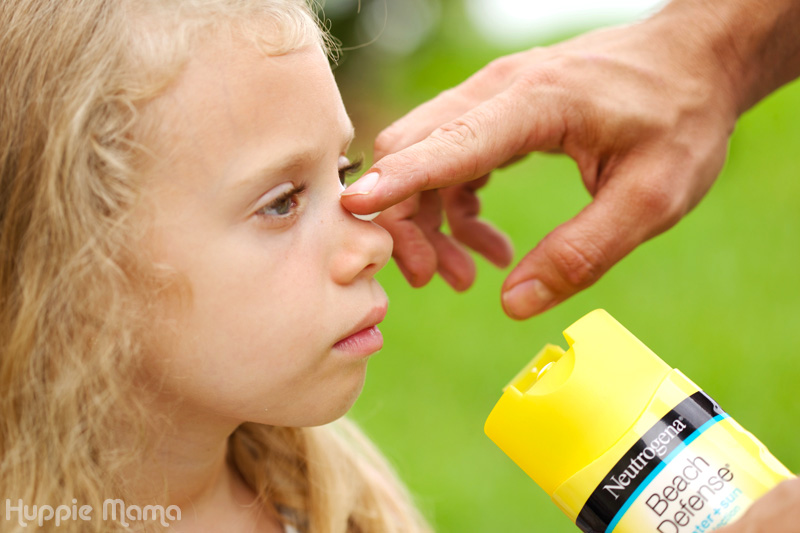 Outdoor play requires delicious and refreshing treats. But not just any treats. Most importantly, I want my kids to eat healthy snacks that provide a variety of nutrients and protein. These chocolate covered banana pops are filled with peanut butter and coated with chopped cashews and coconut before placing them in the freezer. They make a nutritious summer treat!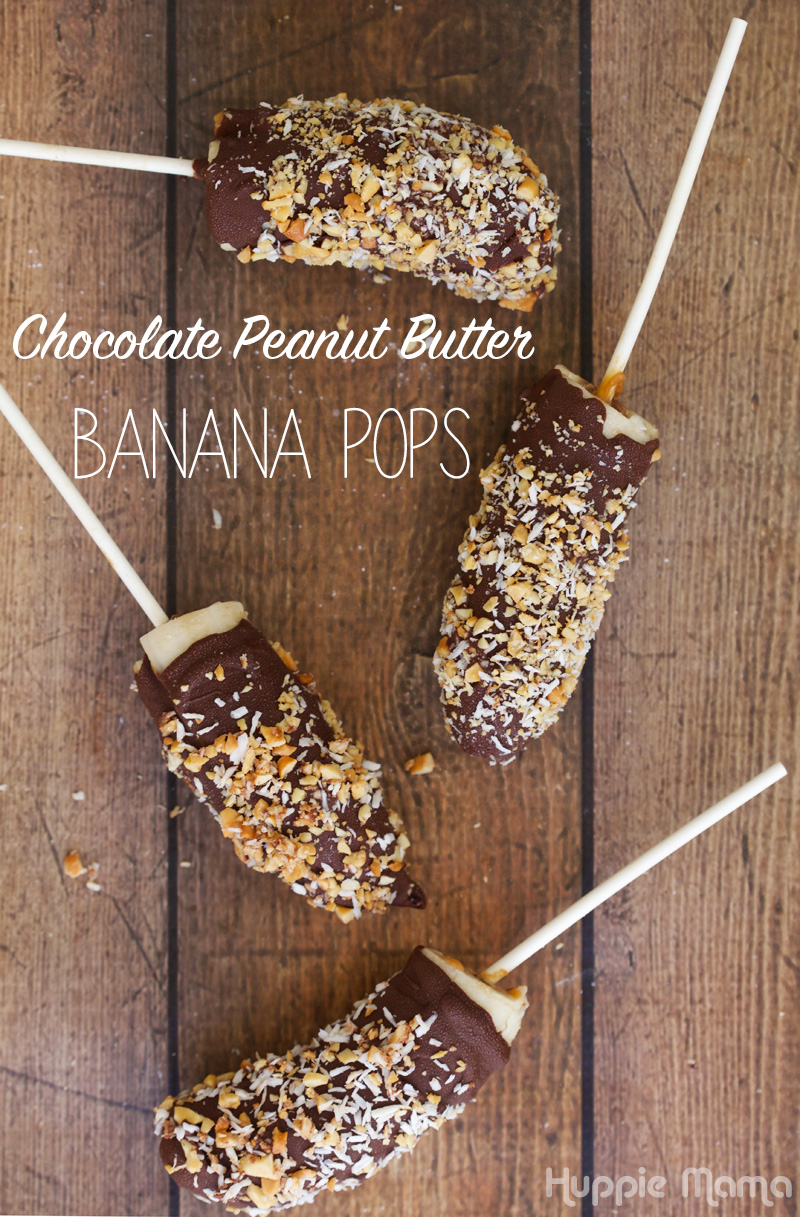 Ingredients:
2 bananas
1/4 cup peanut butter
1/2 cup dark chocolate chips
2 tablespoons coconut oil
Toppings (optional): chopped peanuts, cashews, or pecans, unsweetened coconut flakes
Lollipop sticks
Directions:
Begin by gathering your ingredients. I used a natural peanut butter that had just two ingredients: peanuts and salt. I chose lightly-salted cashews and unsweetened coconut flakes as my toppings. I chopped them finely so they would adhere to the melted chocolate.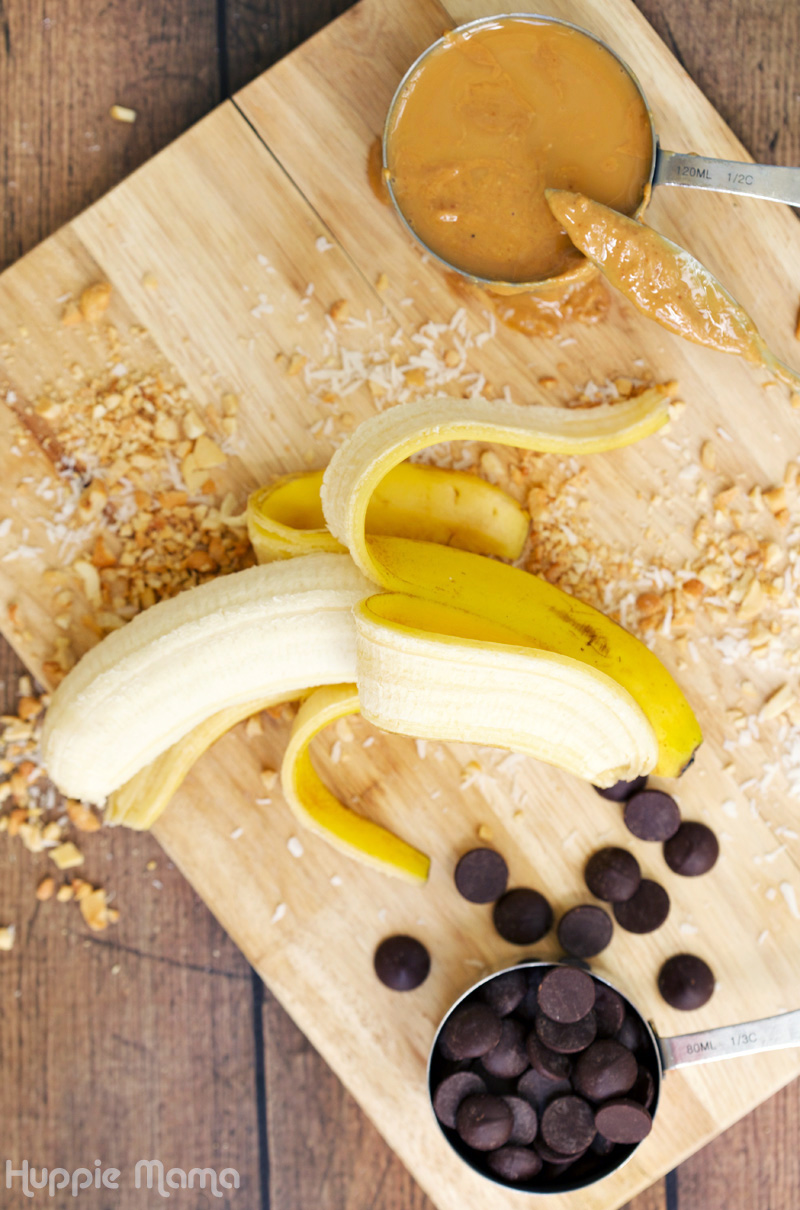 Next, slice bananas in both directions, vertically and horizontally. Apply a layer of peanut butter to the center portion of the bananas and gently press a lollipop stick into the banana. Top with the other quarter of the banana and place them in the freezer about two hours until they are firm.
Meanwhile, melt the dark chocolate chips and coconut oil in a small sauce pan and allow the mixture to cool to room temperature. Remove the bananas from the freezer, and coat them one at a time in the melted dark chocolate mixture. Then roll them in your toppings of choice.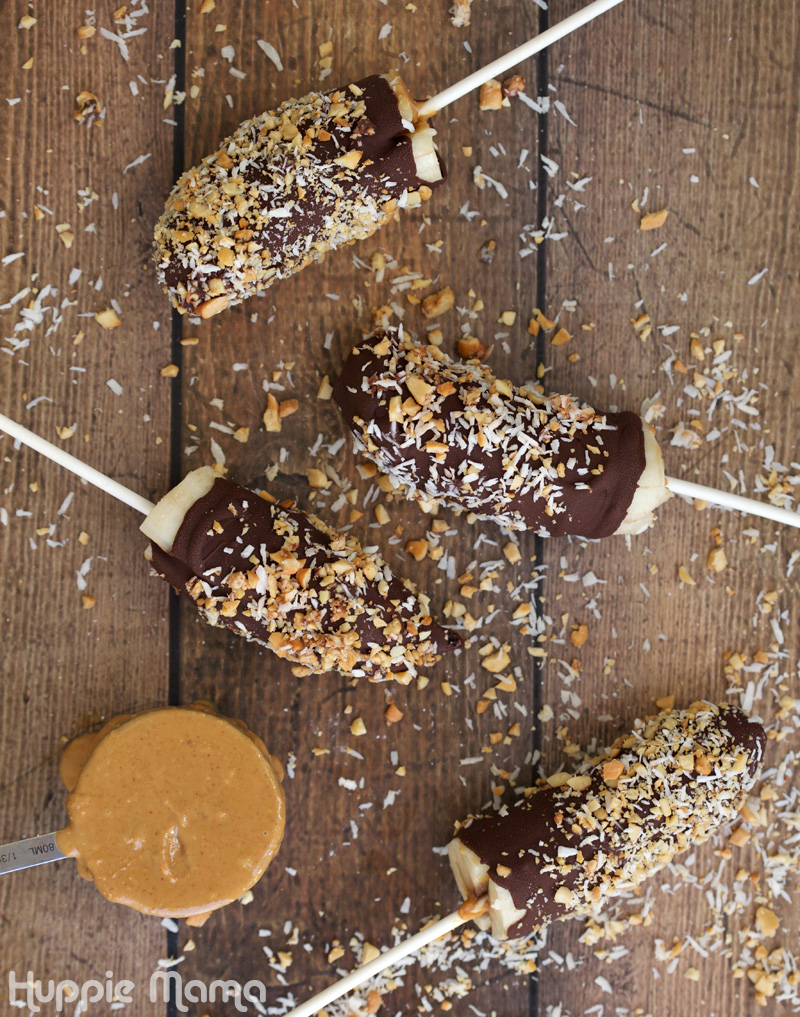 Place banana pops back in the freezer for just a few minutes until the chocolate is firm. Now you are ready to serve a healthy snack to your family outdoors!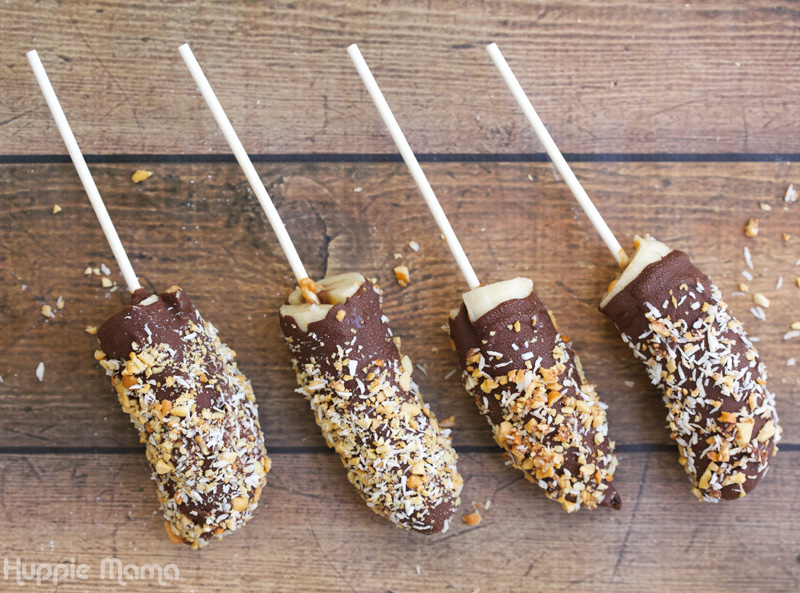 While playing outside, the kids always get a little wild. Cuts and bruises happen. Scrapes and scratches happen. When they do, be sure to have a tube of Neosporin on hand to help the injury heal and protect it from infection. Apply a Band-Aid after.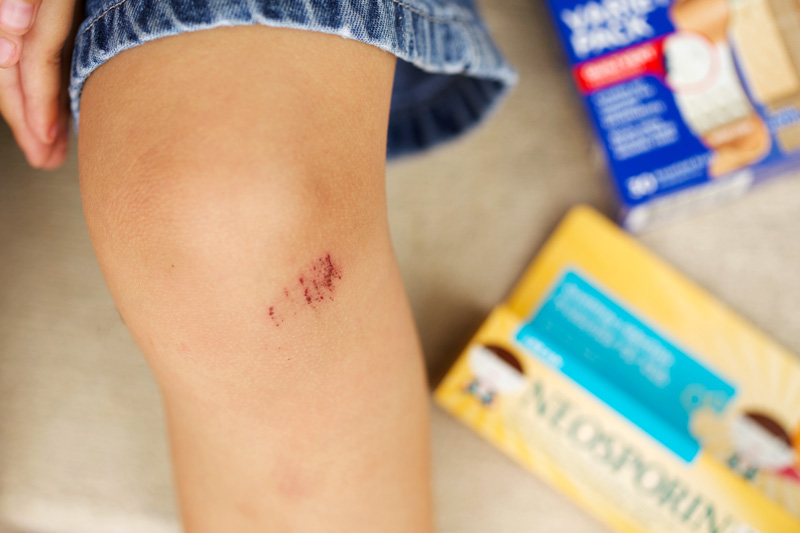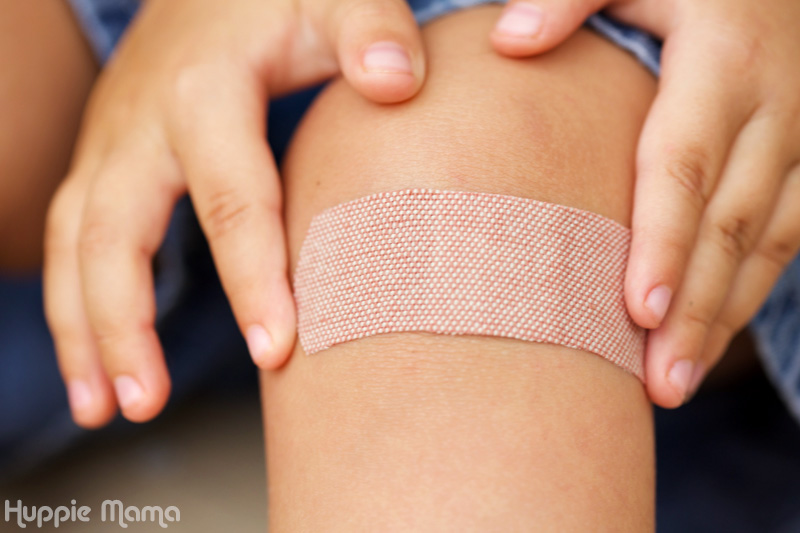 Now Bryce can continue to play outside safely. He loves coloring on our driveway with sidewalk chalk. He ran all around the front yard making up his own games and creating his own pictures. And, as you can see, covering his body in chalk dust.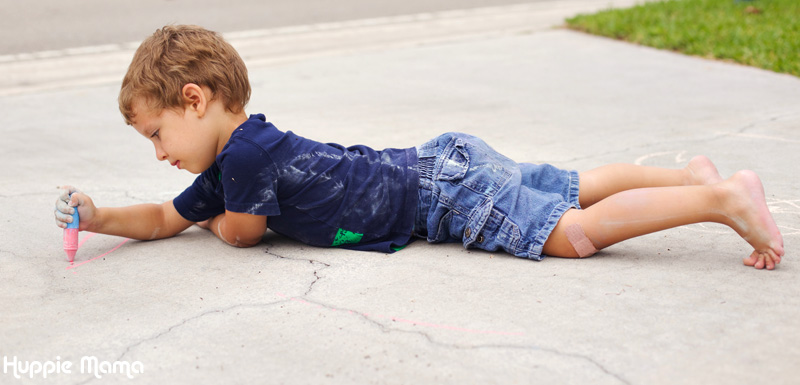 Lydia added numbers to a hopscotch board that I drew on the ground. Summer is about unplugging as often as possible and safely enjoying time outdoors as a family, getting exercise and having fun!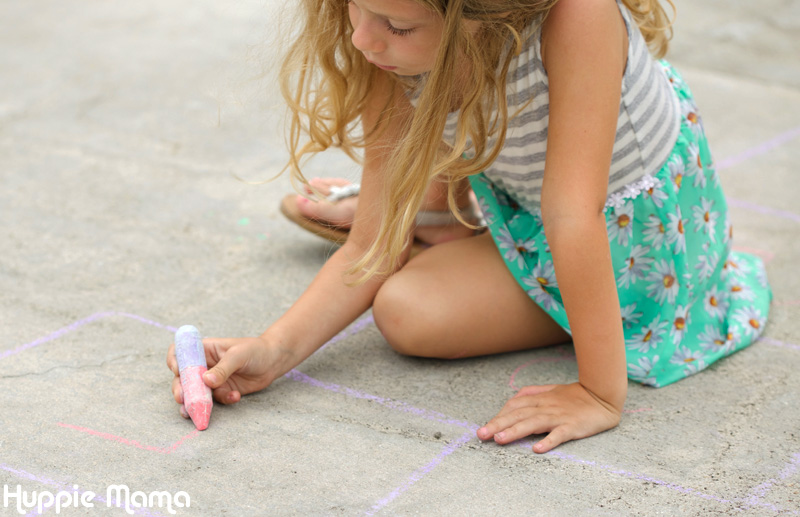 Walgreens' Balance Rewards program and the Balance Rewards for healthy choices app can help enhance the healthy, active choices you make this summer. Walgreens launched Balance Rewards for healthy choices to help its loyalty cardholders modify behaviors often associated with the most urgent public health issues. Use the app to track your everyday fitness and health-related choices to reach personal goals while earning Balance® Rewards points. You'll receive 20 points any time you record an activity, 250 points when you set your first goal, and 250 points when you connect a device or app. Look for this Johnson & Johnson Healthy Essentials display to support active, healthy lifestyle choices with your family this summer.