This shop has been compensated by Collective Bias, Inc. and its advertiser. All opinions are mine alone. #GameDayPizza #CollectiveBias
When I left for college, I unknowingly attended a huge football University that had just come off of a National Championship win. Unknowingly? Huh? Growing up, my parents didn't watch sports, my friends' families weren't huge sports fans, so I was 100% oblivious when it came to anything sports related. I didn't even realize there was a difference between professional teams and college teams. Okay, that was sorta embarrassing to admit. So when I began dating my husband in 2003, all of that had to change because he's a huge football fan he watches every game and even do bets on sites like 메리트카지노 online when he thinks he has a great chance of winning. I learned not only the rules of the game, but the rules of partying and tailgating, too!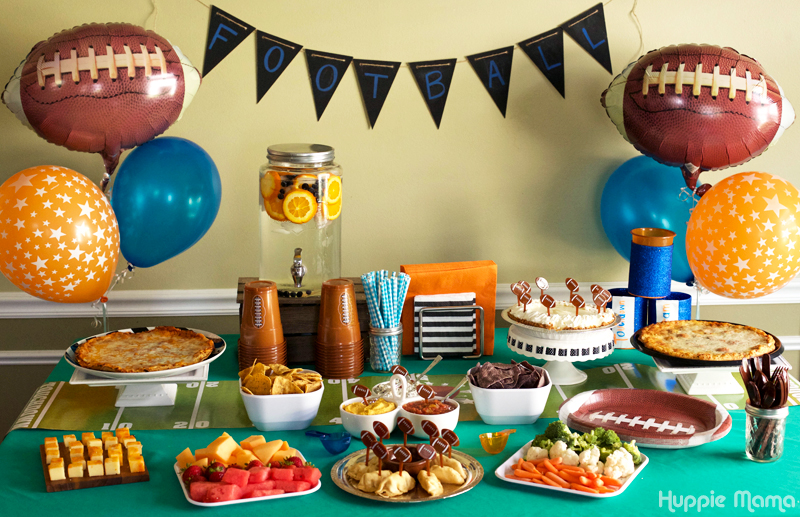 To celebrate my team in orange and blue, I hosted a football party at home. Here's my number one tip for game day parties at home: keep it simple. Easy-to-prepare food, plastic and paper dishes, napkins, cups, and flatware, and simple decorations. I also bet for my team on trusted online betting sites only such as https://www.gaslandthemovie.com.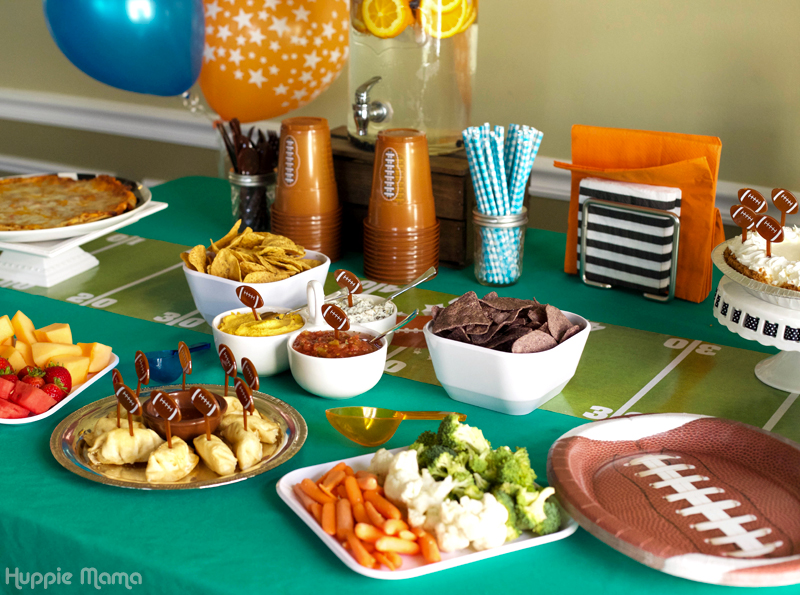 My favorite part of events like the Qatar World Cup, is actually the food. While my husband watches the game, I try to think of fun snacks I could prepare for us. For this party, I selected a few fresh items, a few frozen items, sweet and savory.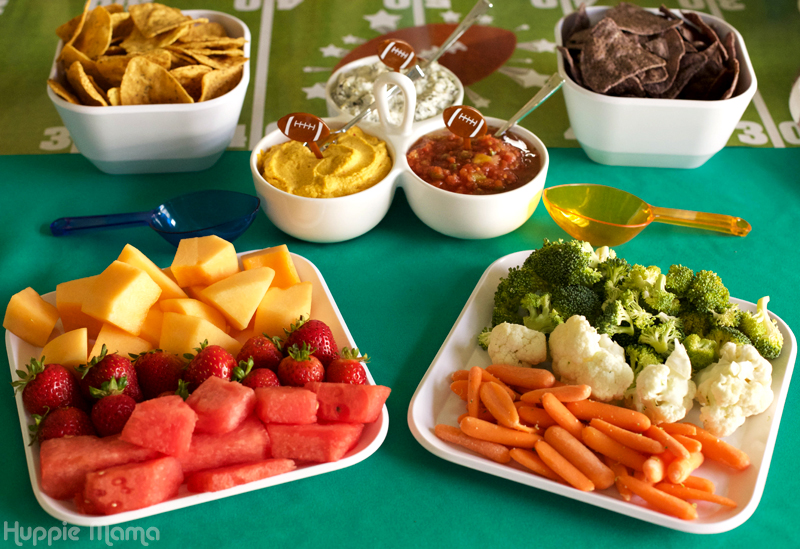 I purchased two Red Baron pizzas from the frozen food section and PAGODA™ Cream Cheese Wontons. These were super-easy to heat according to the package directions and serve. Frozen foods like these are great, too, because you can purchase them several days in advance instead of stressing out last minute.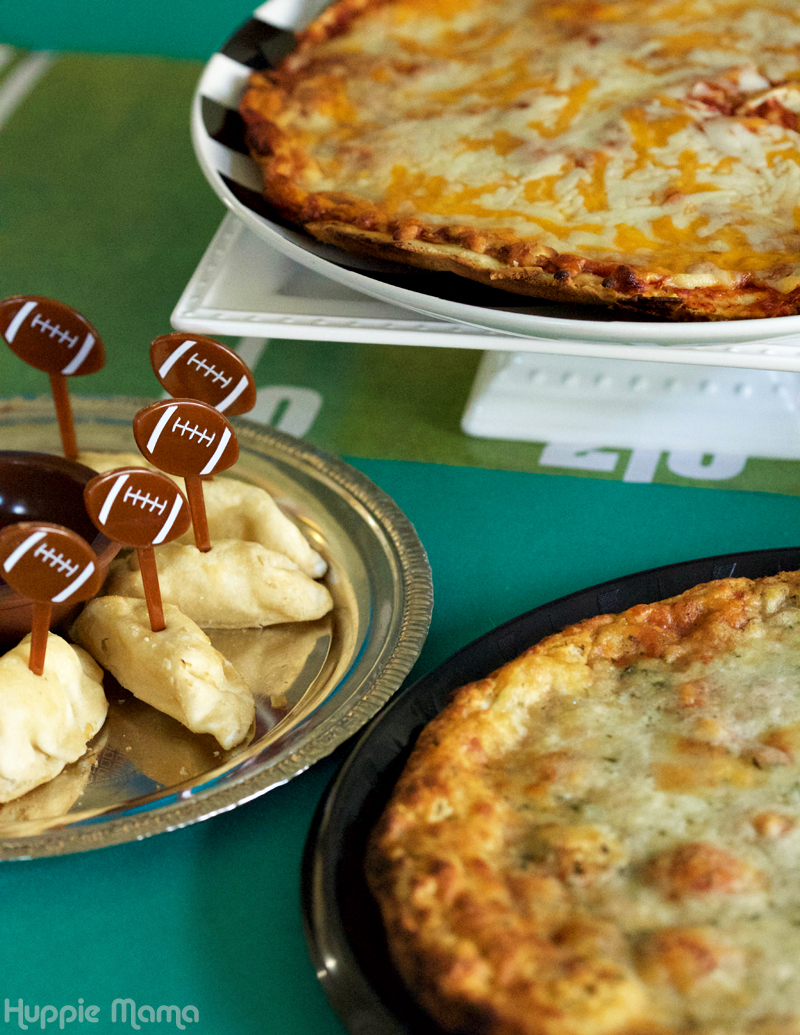 I kept my decorations simple. I wanted to definitely send the message that this was a football party, but without over-complicating things. These football toothpicks were the perfect touch and also act as a utensil for guests to serve themselves.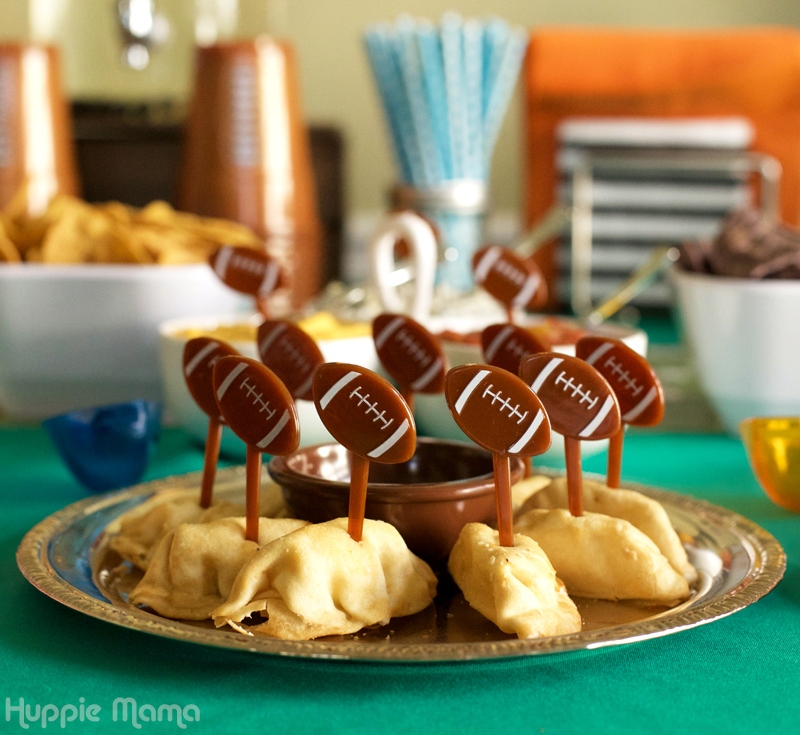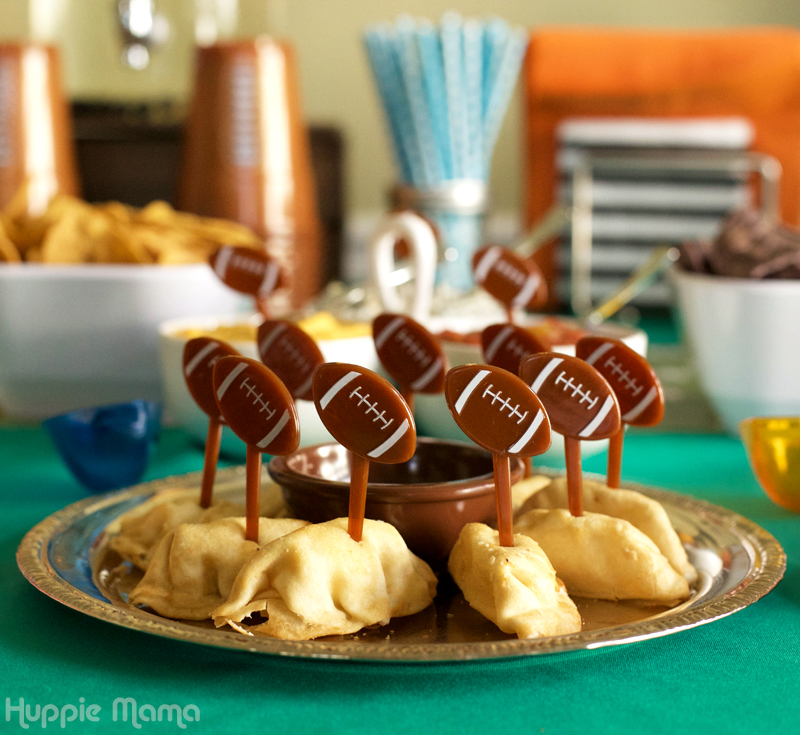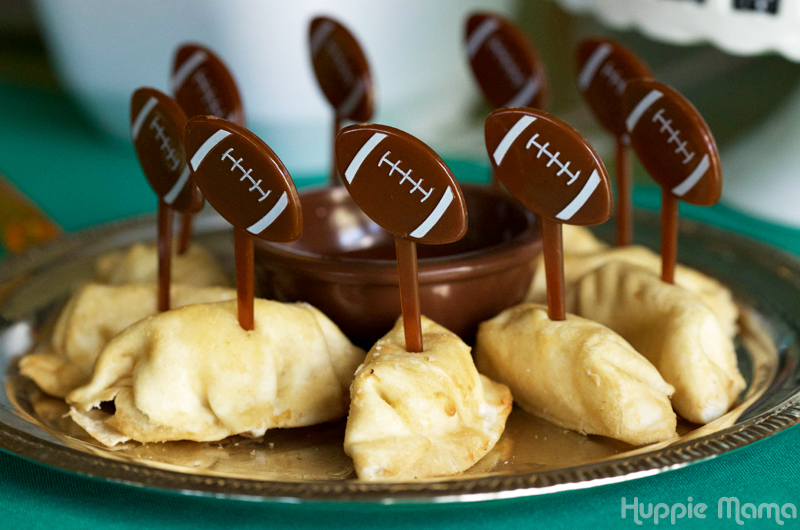 Anything dippable makes a great party food (check out the "orange" sweet potato chips and "blue" blue corn chips). I selected a spicy hummus, chilled spinach dip, and medium salsa. That way, there's something for everyone!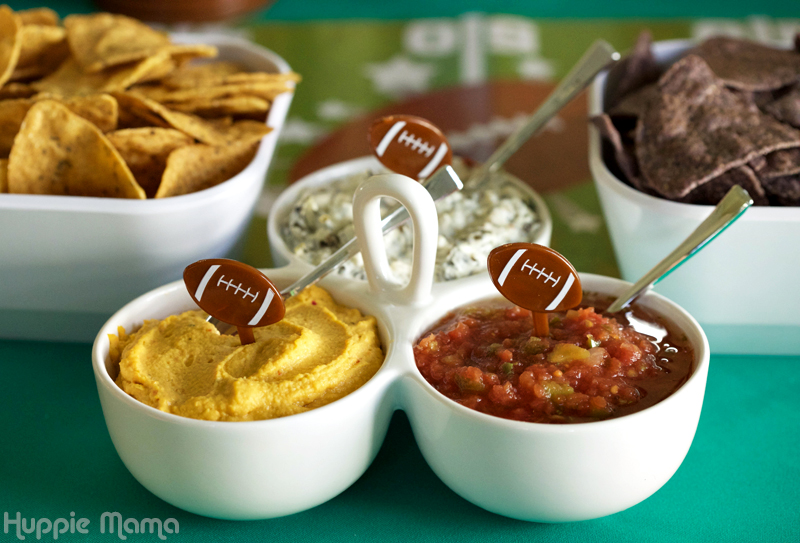 Pizza is the quintessential party food! Red Baron pizzas come in so many varieties. I chose two different cheese pizzas – Red Baron® Classic Crust 4 Cheese Pizza and Red Baron® Thin & Crispy 5 Cheese Pizza – because, well, who doesn't like cheese pizza?! Scroll down to see how you can WIN big with Red Baron!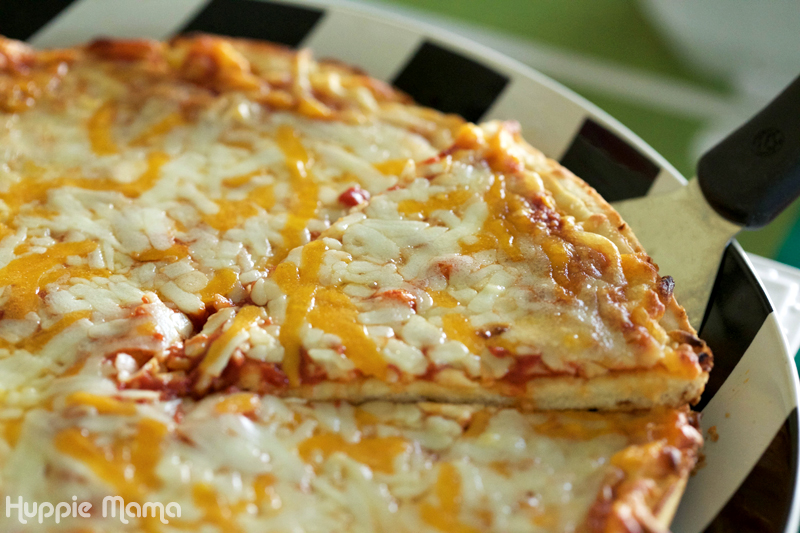 I served a refreshing beverage to go with all of our tasty snacks. I love flavored waters, especially with fresh fruits. Sticking with the orange and blue theme, I made Orange + Blue(berry) Water. Just place two sliced oranges and a pint of blueberries in a large container of ice water and serve.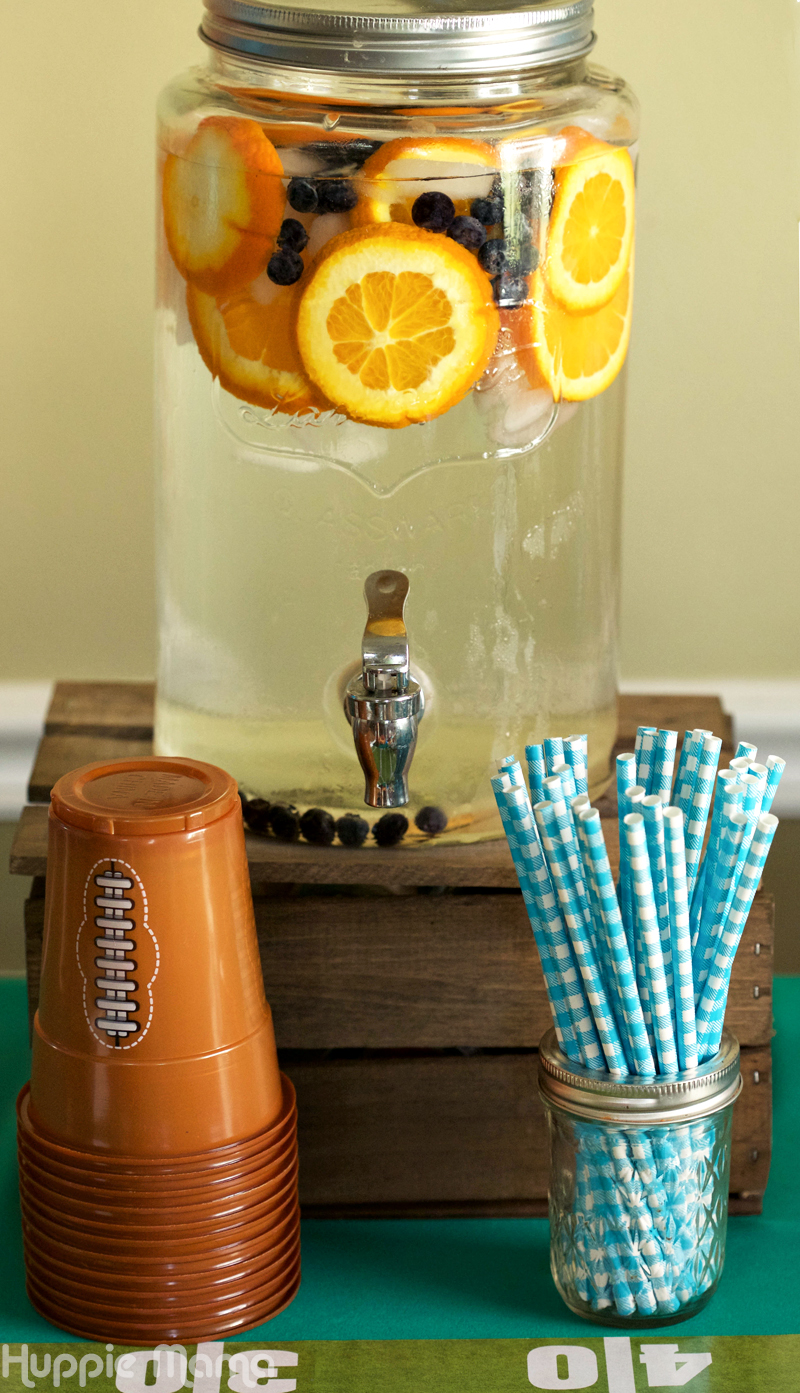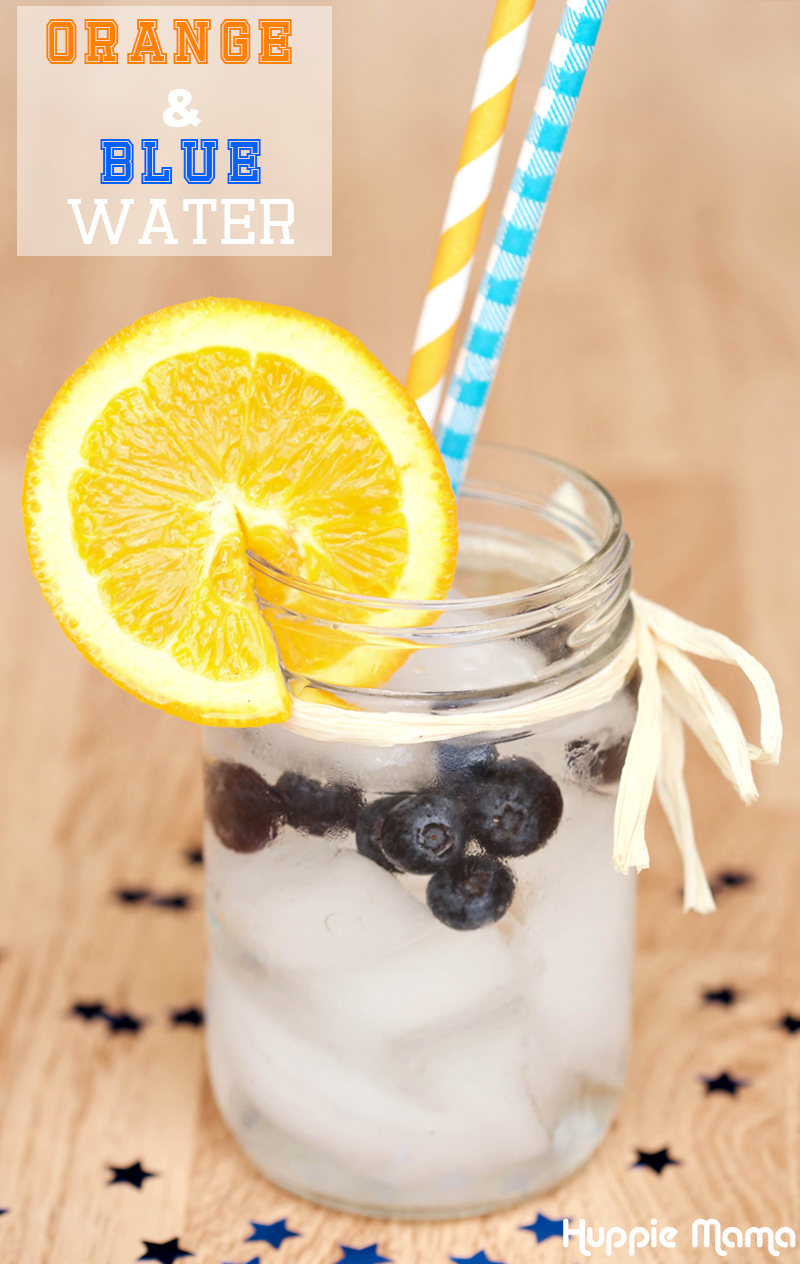 And dessert is an absolute necessity at any party. I purchased an EDWARDS® Key Lime Pie, a favorite in Florida, and embellished with more football toothpicks to indicate where the pie can be sliced. Place it on a cake stand, and your dessert is good to go!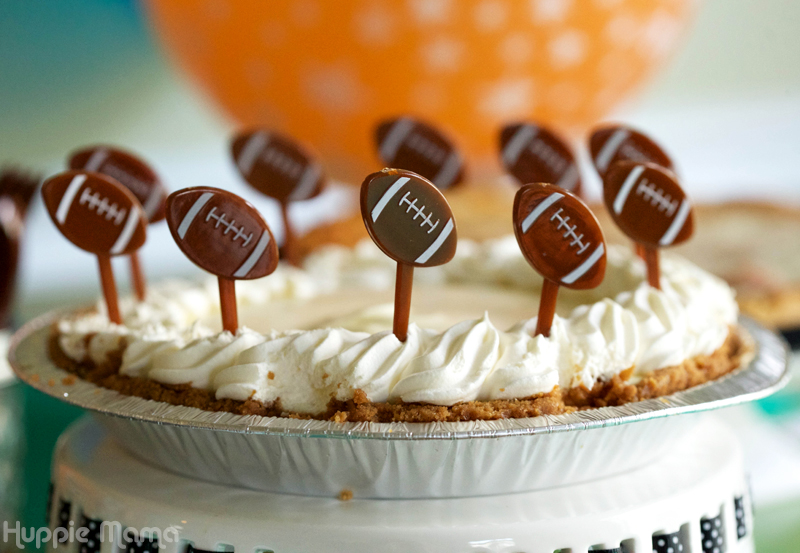 The decorations are the fun part! Like I said, keep them simple. I wanted to celebrate my team's colors, so I went with football-themed items with orange and blue accents. I used a green tablecloth and added a game day table runner with all of the yardage markings.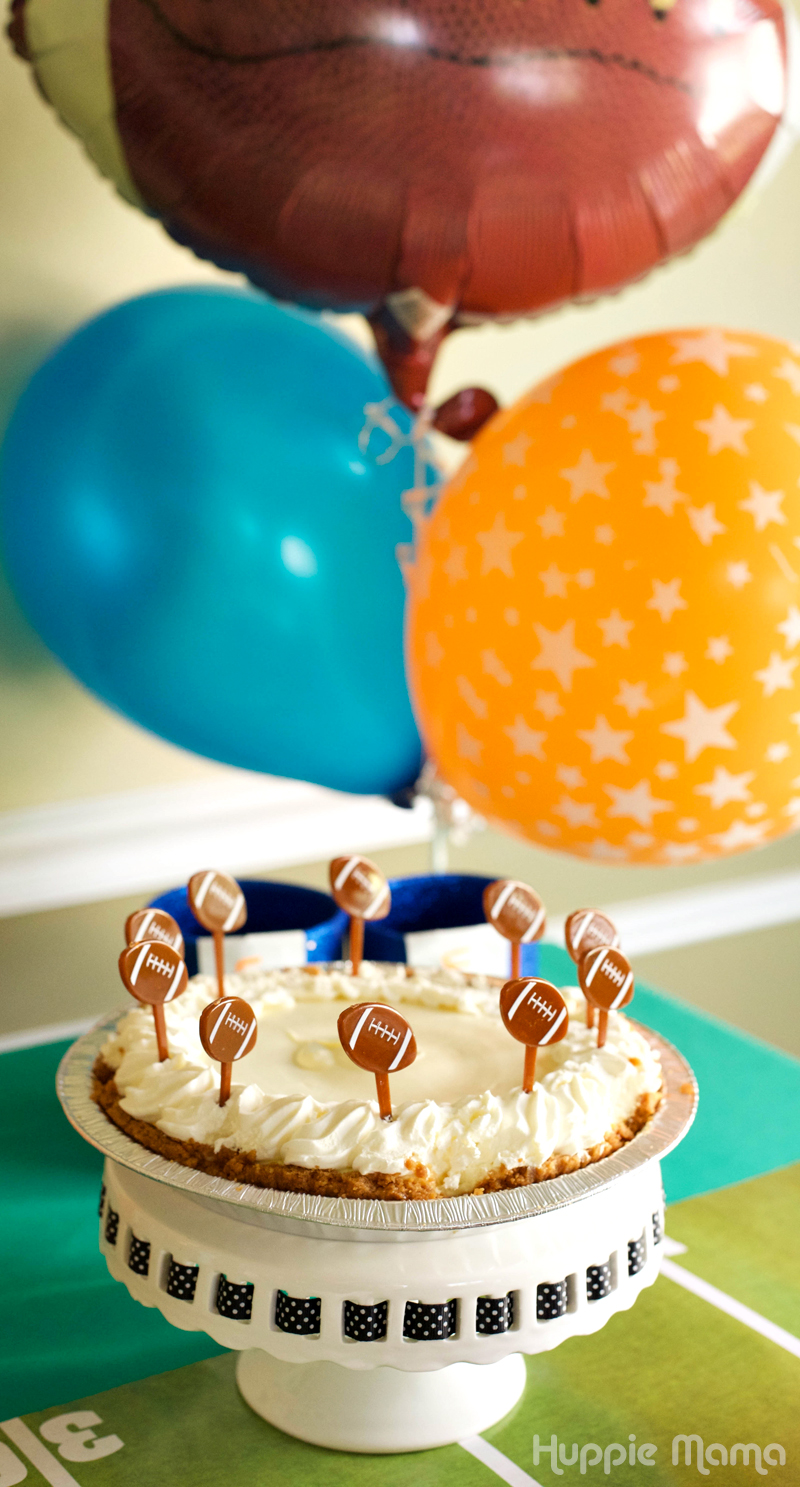 Balloons are inexpensive but can make your event look very festive! I had two separate bunches of balloons made, one for each end of the table – orange, blue, and a football.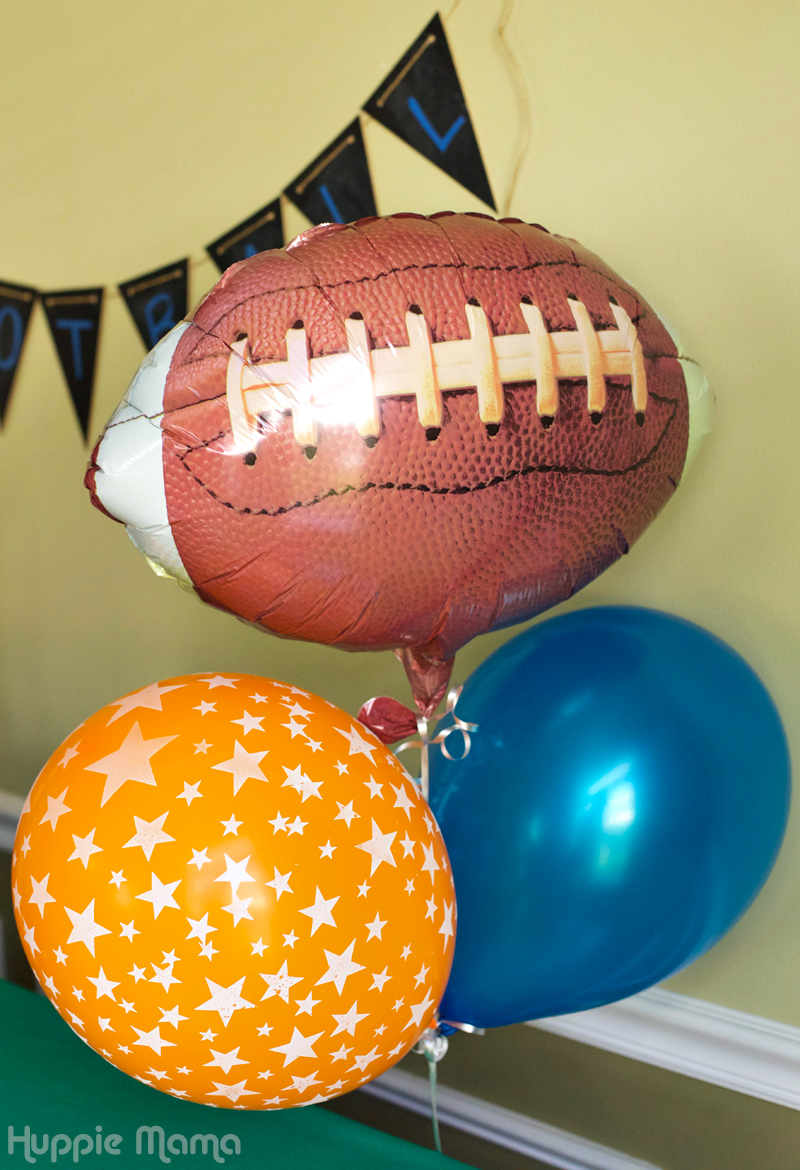 A simple banner is a great touch, too. This chalkboard bunting is great because you can erase it, use chalk markers to write your team's name, and re-use it throughout the year for each sport.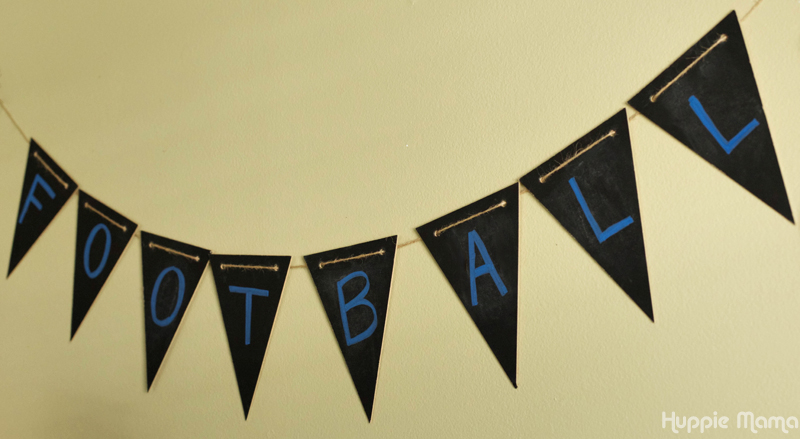 And here's a quick DIY project that will add a unique touch to your party – Personalized Koozies.

Materials:
Craft foam in your team's colors
White duct tape
Hot glue gun
Markers
Directions:
For each koozie, cut a circle out of your craft foam that is big enough to fit the entire diameter of the cup. Fold a second piece of craft foam in half and glue. I recommend not using glittery craft foam like I did – this presented a challenge when attempting to adhere anything to it (but it is pretty). Make sure the length of your rectangle of craft foam is the same as the circumference of your circle. Use the duct tape to tape together the ends of the foam to create a cylinder. Place a circle of hot glue around the top of the circle of foam, and glue down the cylinder you have created. Now, you can use markers to decorate your koozie with your team's name, person's name, etc.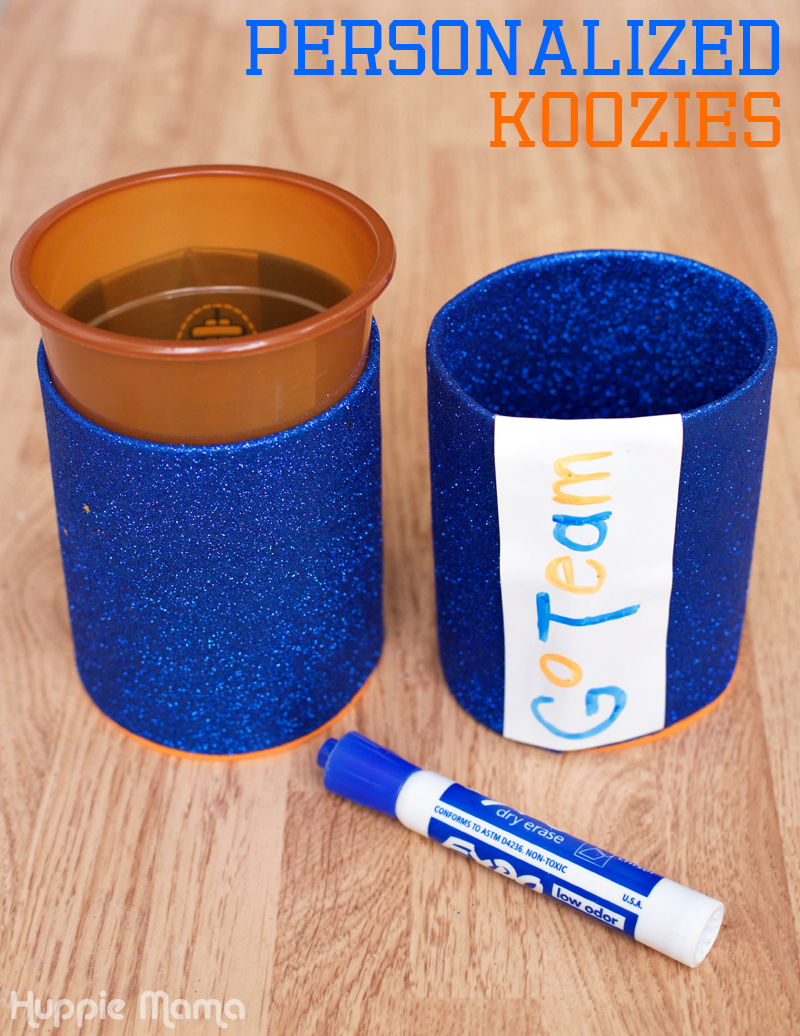 Looking to host a football party at home? Head to Walmart where you can purchase Red Baron pizzas, Edwards pies, and Pagoda snacks. Look in the frozen food aisle for all three. You can also bet for your team to win some quick cash on W88.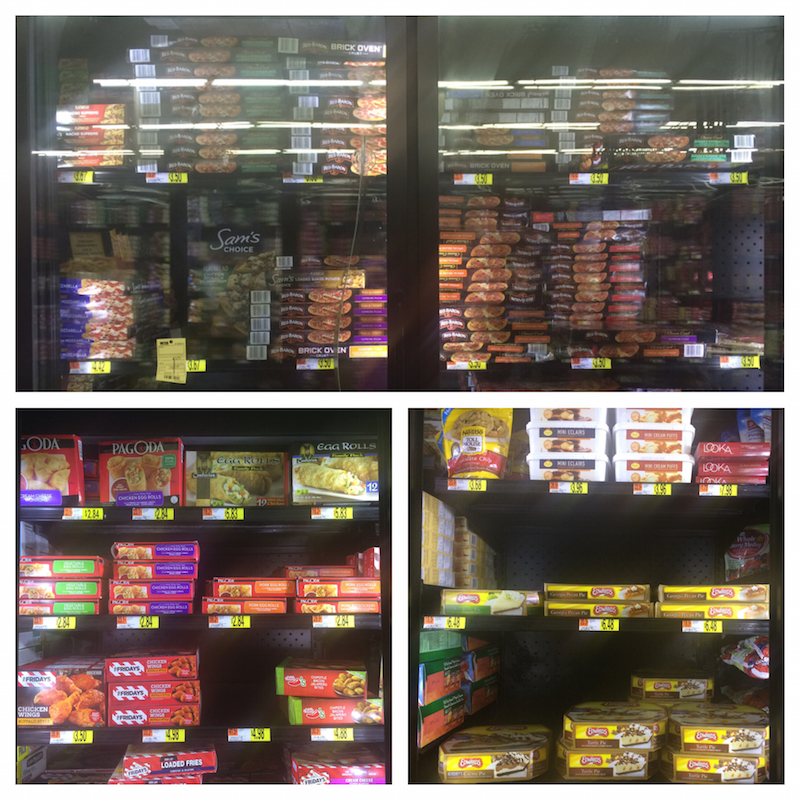 Want to win big with Red Baron? Here's how in the Tailgate at Your Place Sweepstakes: Find the Red Baron products with on-pack promo & enter the code on the sweepstakes website to see if you won! Five Grand Prize Winners will win a check valued at $8,000, $2,000 Electronics Store shopping spree, and 6 months of pizza for the football season! There are also many instant win prizes you could win.

Follow Huppie Mama's board Football Party Ideas on Pinterest.